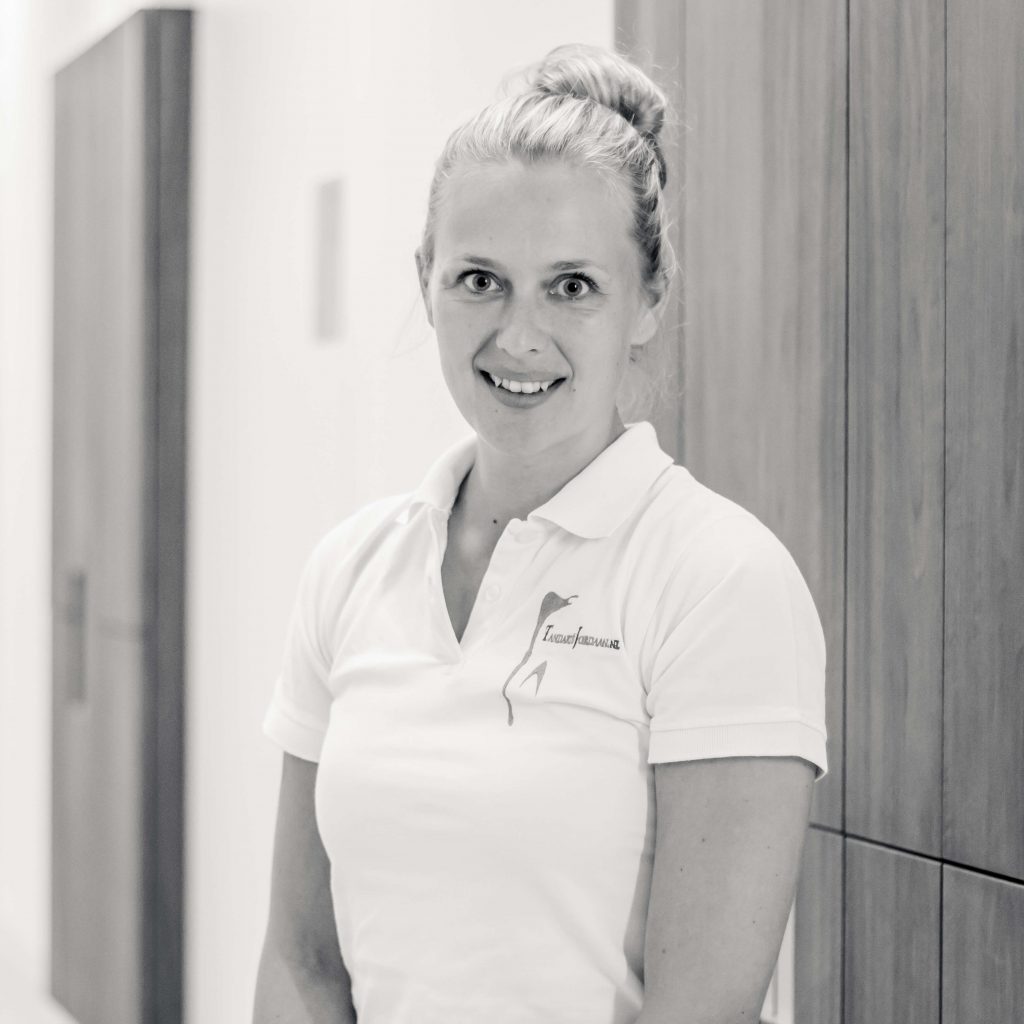 Ellis is an inspiring dentist with over 5 years experience.
Upon completion of her studies, Ellis pursued postgraduate endodontology (root canal treatments) training, as well as several postgraduate courses on the subjects of aesthetic dentistry, crowns and bridges. She also pursued continued education in Paediatric Dentistry during her early employment.
Apart from working at TandartsJordaan, Ellis is also a lecturer in paediatric dentistry at the ACTA.
Ellis is registered with the Dutch Quality Registry for Dentists (KRT).
Make an appointment with Ellis Scheerder
At Tandarts Jordaan, your Amsterdam dental clinic, we treat a wide variety of dental problems related to the teeth, mouth and jaw. We provide in-depth treatment planning with low radiation digital x-rays, aesthetic and cosmetic dental options, as well as specialist treatments such as root canal treatments, dental implants, crowns and bridges. If you need emergency dental treatment options you can call our office and schedule an appointment promptly.
The staff at Tandarts Jordaan consists of experienced dentists and licensed dental assistants who will make your comfort and satisfaction their number one priority. Patients are continually monitored during treatment, and our friendly and knowledgeable staff is always available to answer any questions or concerns.
Award winning Amsterdam dental practice
A dentist appointment might not be your preferred appointment however we have tried to make the practice pleasant and inspiring while at the same time state-of-the-art, offering the latest dental and hygiene solutions.
Government controlled dentist prices
If you wonder if the prices at Tandarts Jordaan are higher then in other practices, you can rest assured. The Dutch dental prices are government controlled which means that your dental treatments will cost the same at each Dutch dental practice.