If you break a tooth, have a filling, or a root canal treatment this can have consequences for the relative strength of your teeth. The larger the filling, the weaker the tooth will be afterwards. Sometimes, to prevent a tooth or wisdom tooth breaking, and therefore needing to be removed entirely, a dental crown and bridge may be necessary.
In need of an emergency appointment? Give us a call at 020 612 12 43. Within our opening hours we will always be able to help you our in case of an emergency.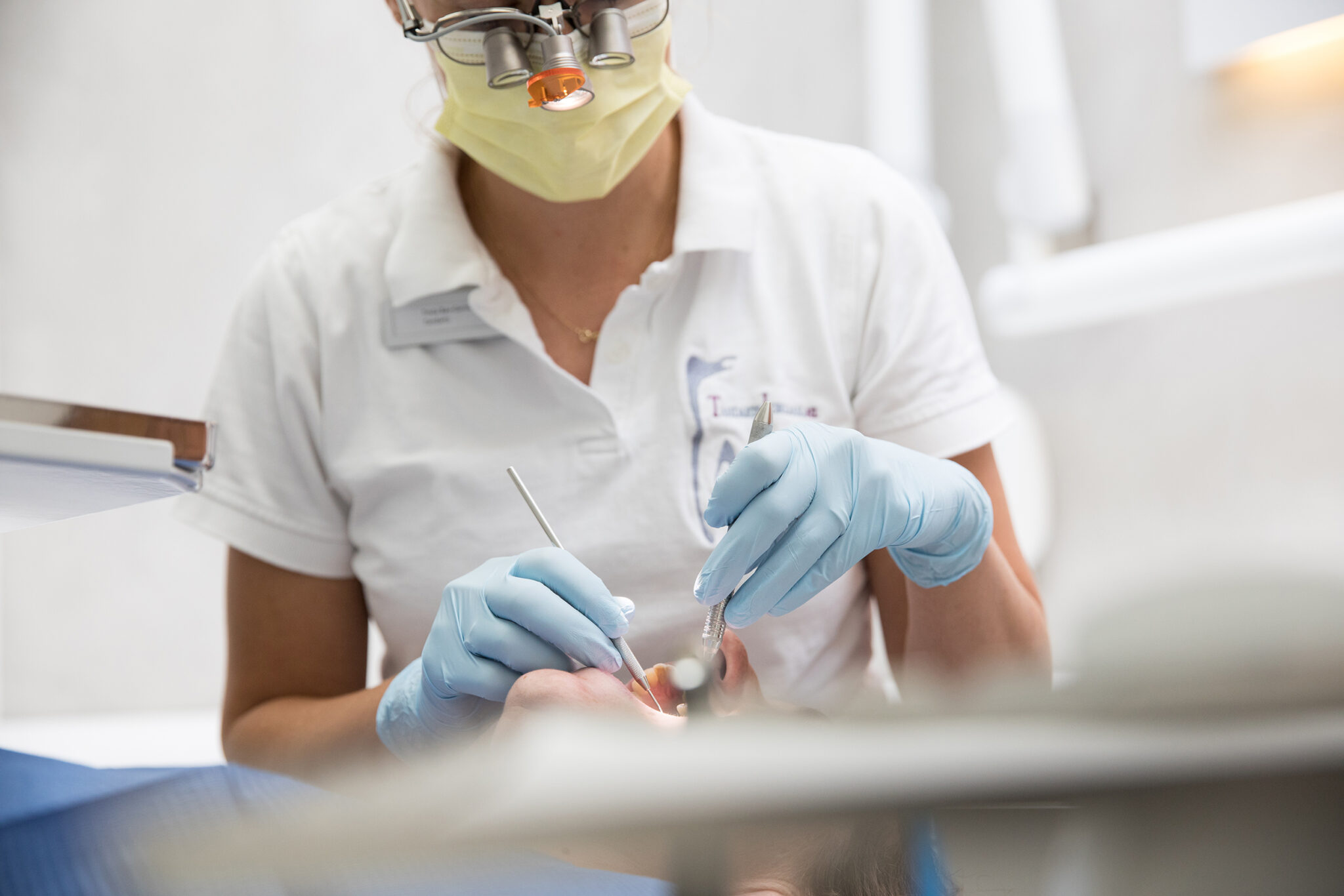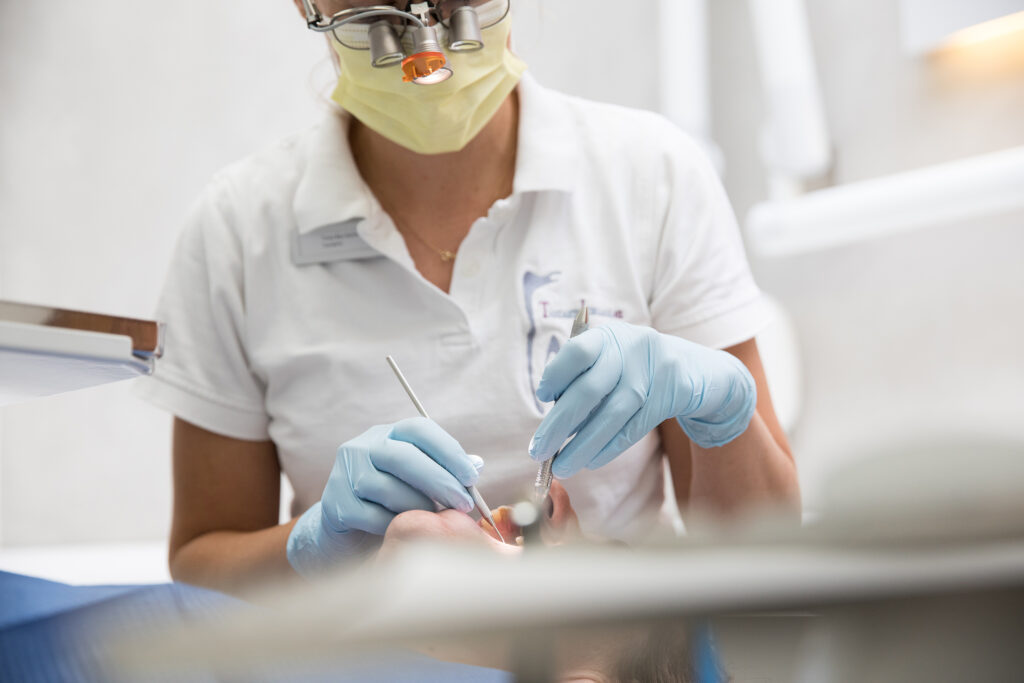 Crowns, sometimes known as dental caps, are added on to or around weak teeth to prevent them from breaking. Nowadays crowns are white and you will not often come across a crown with a dark edge. However, in rare cases a metal edged crown is still needed.
Imagine you lost a tooth. If it is impossible to replace the tooth with an implant, you may decide to fill the gap in the dental arch with a bridge. Your teeth on both sides of the bridge will be crowned and between the crowns a bridge will replace the lost tooth.
How your Amsterdam dentist prepares a dental crown and bridge
The dentists at Tandarts Jordaan have all completed extensive post graduate courses to produce high quality and professional crowns and bridges, using the latest Cerec techniques.
These days, it´s no longer necessary to make imprints of, e.g., a broken wisdom tooth and then wait for weeks until your crown is ready. At the start of treatment, the broken tooth will be ground away to create a strong base for the new crown, after which a tiny camera is used to make a scan of your teeth. On the basis of the scan, a computer program calculates the ideal shape of your new crown or bridge. The new crown or bridge is therefore designed to fit perfectly with the rest of your teeth, giving it even better functionality than the old tooth.
Our in-house dental technician makes the crown, using a special baking and glazing process, and does so on the spot. They take care to ensure it matches the colour of the surrounding teeth too. The crown is then placed and you can go go home with a strong and complete smile.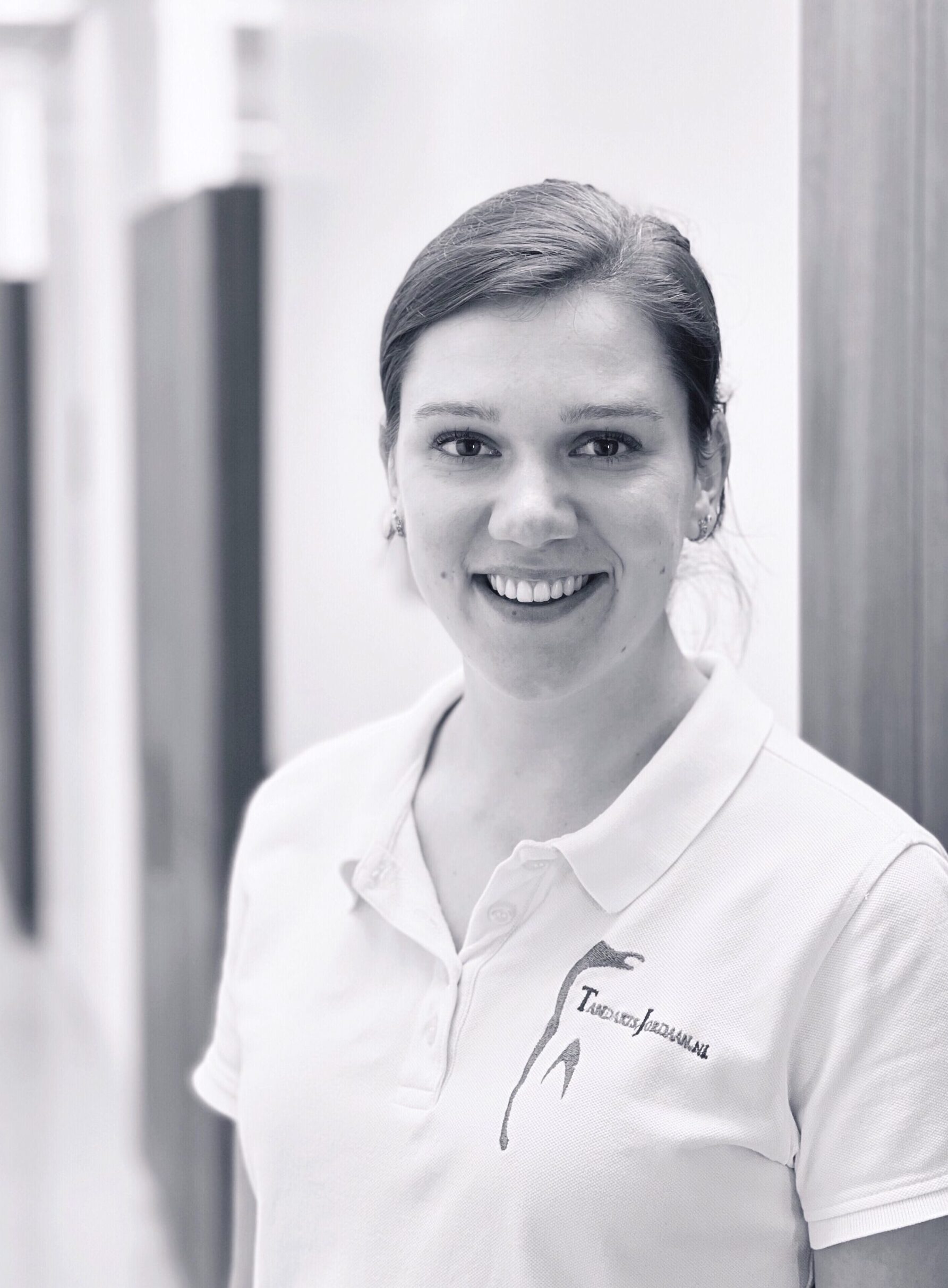 Hannah van Stuivenberg
Dental assistant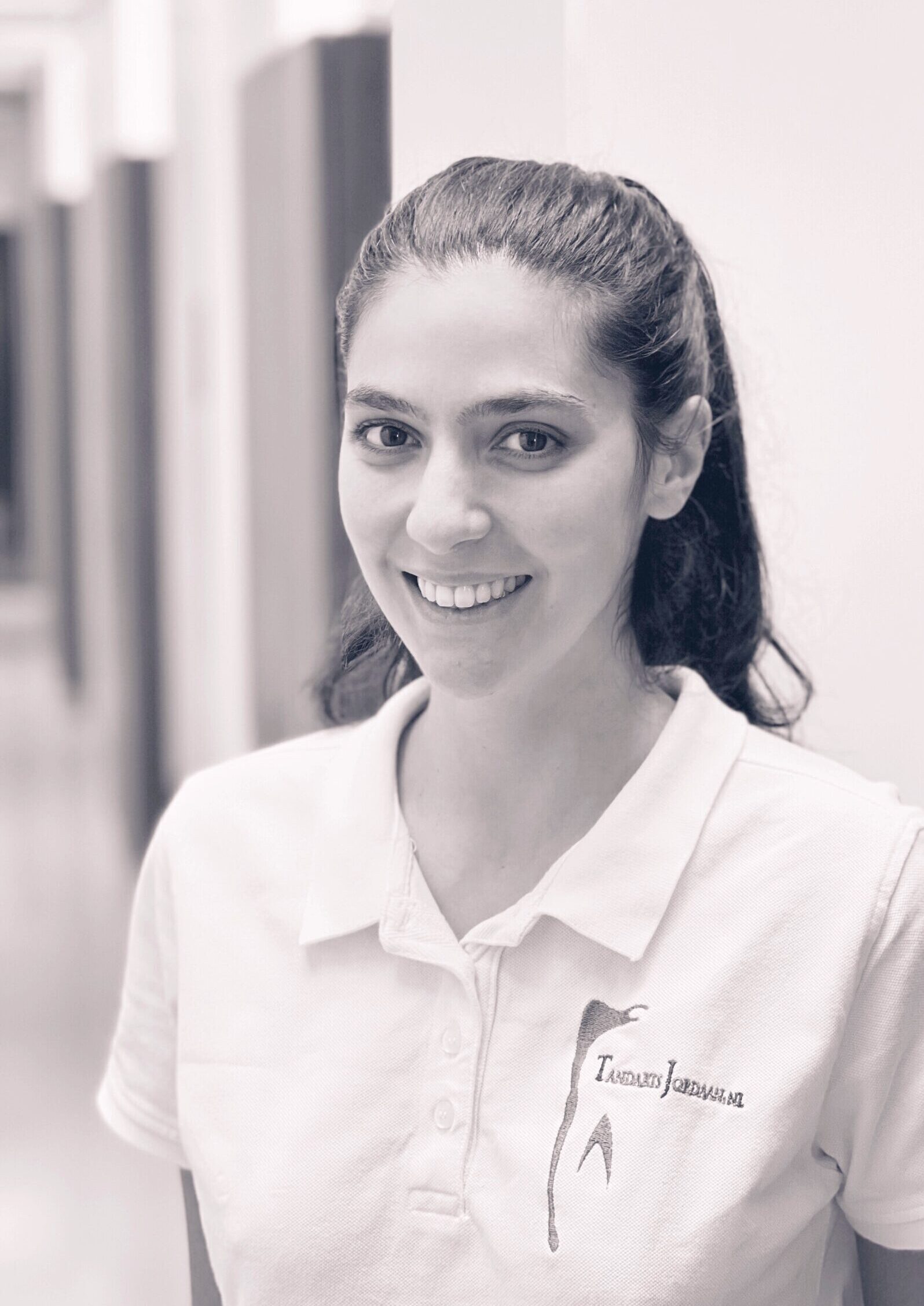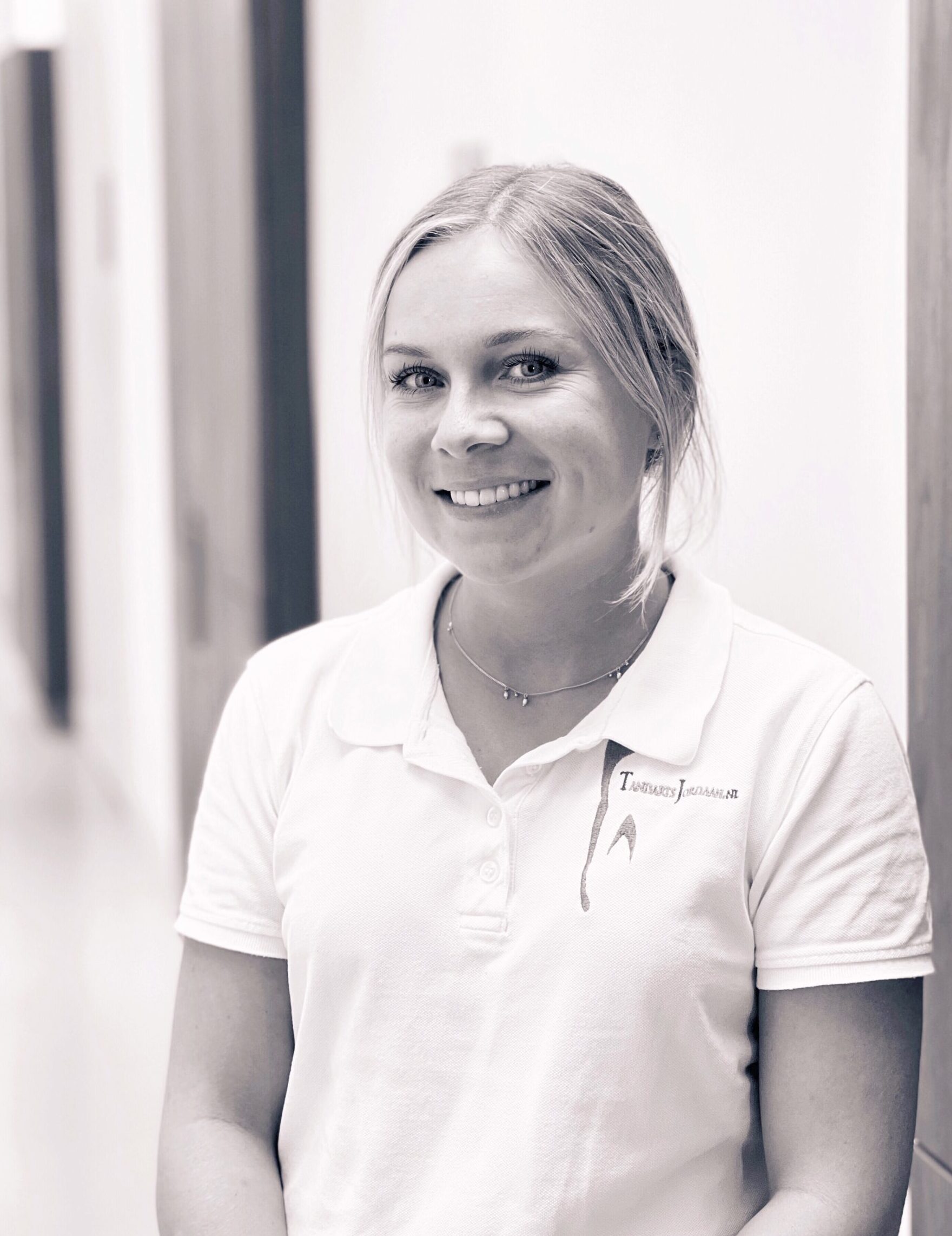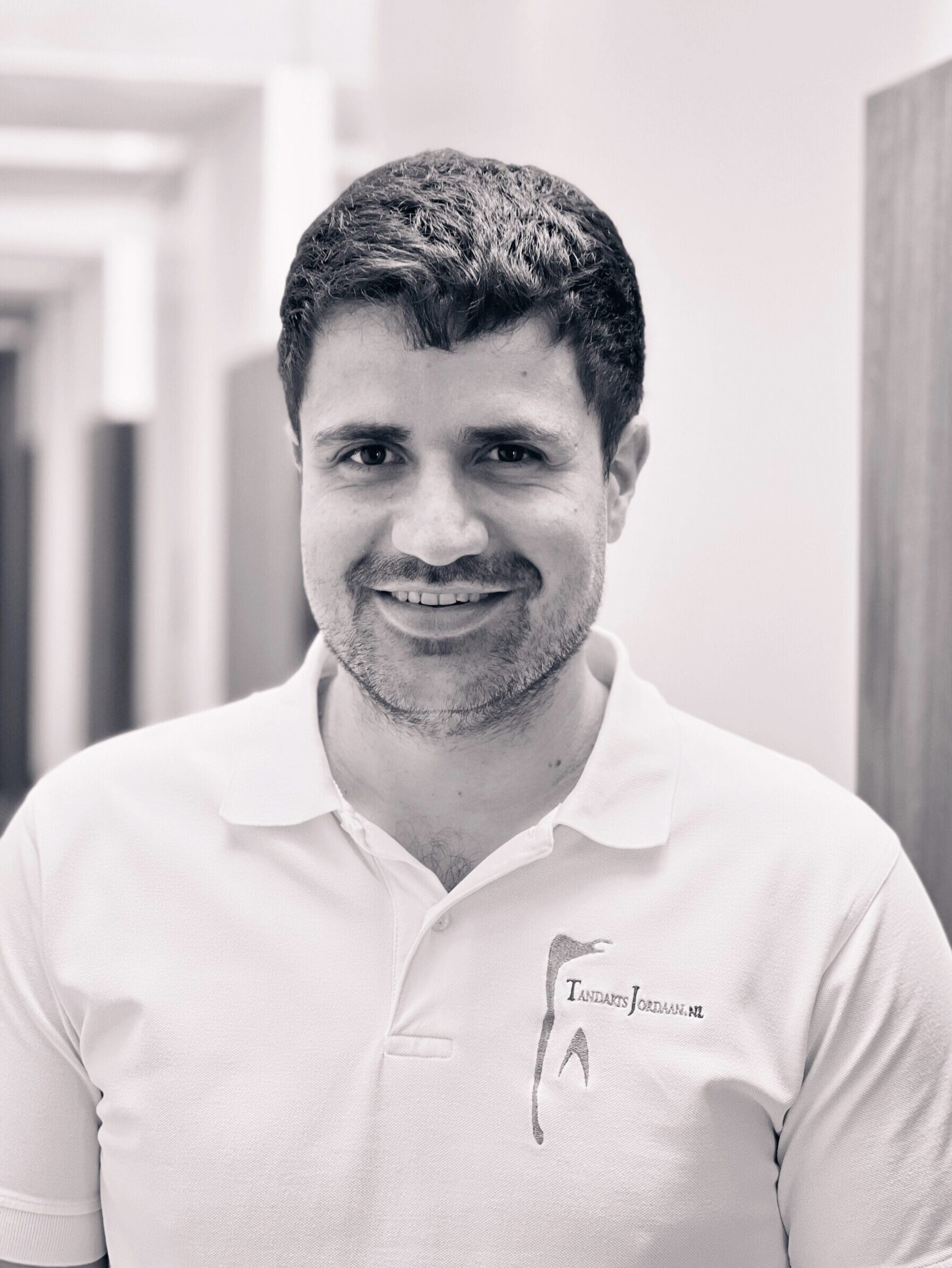 Kostantinos Kosmidis
Periodontist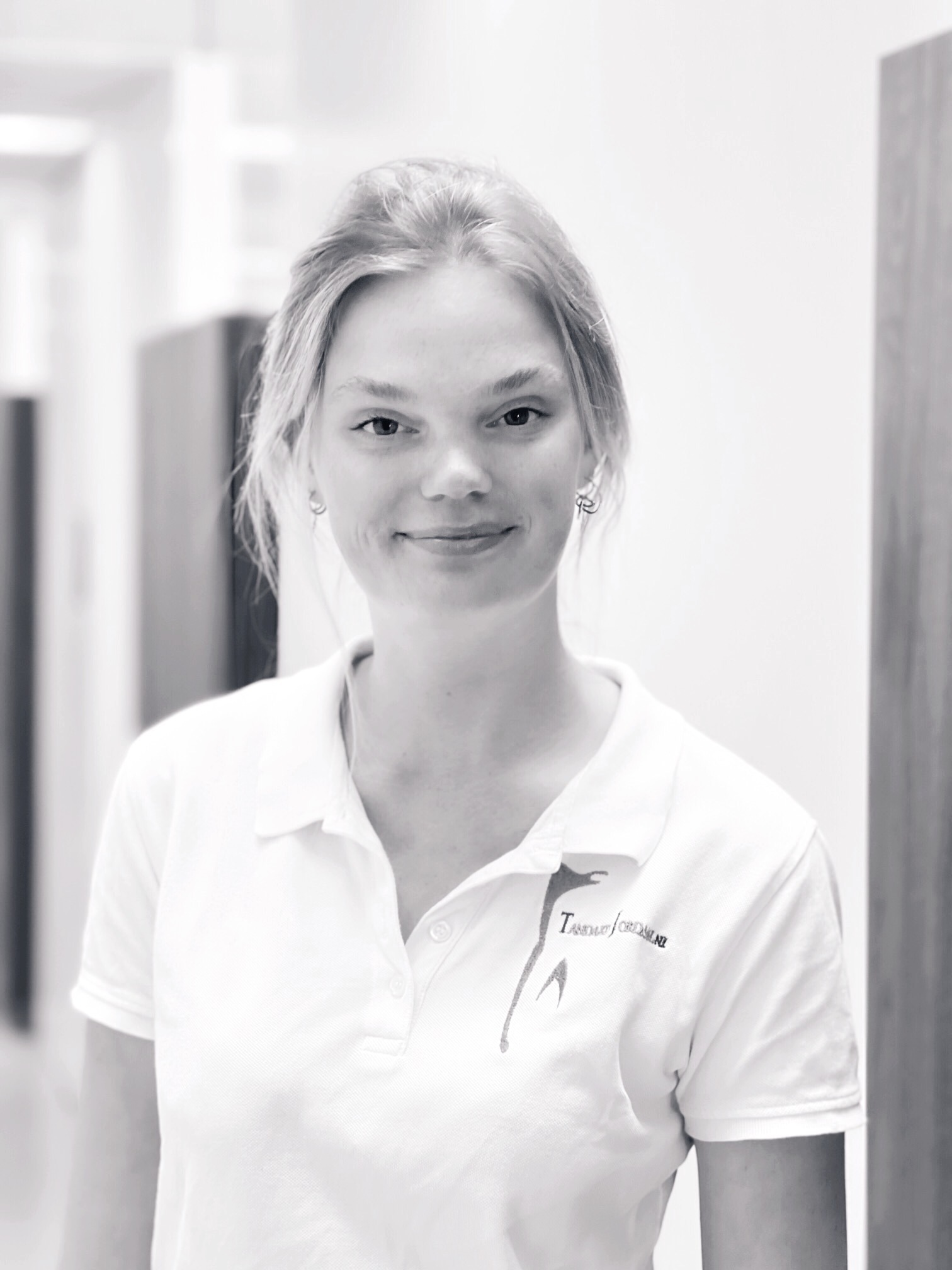 Mette Rijk
Dental hygienist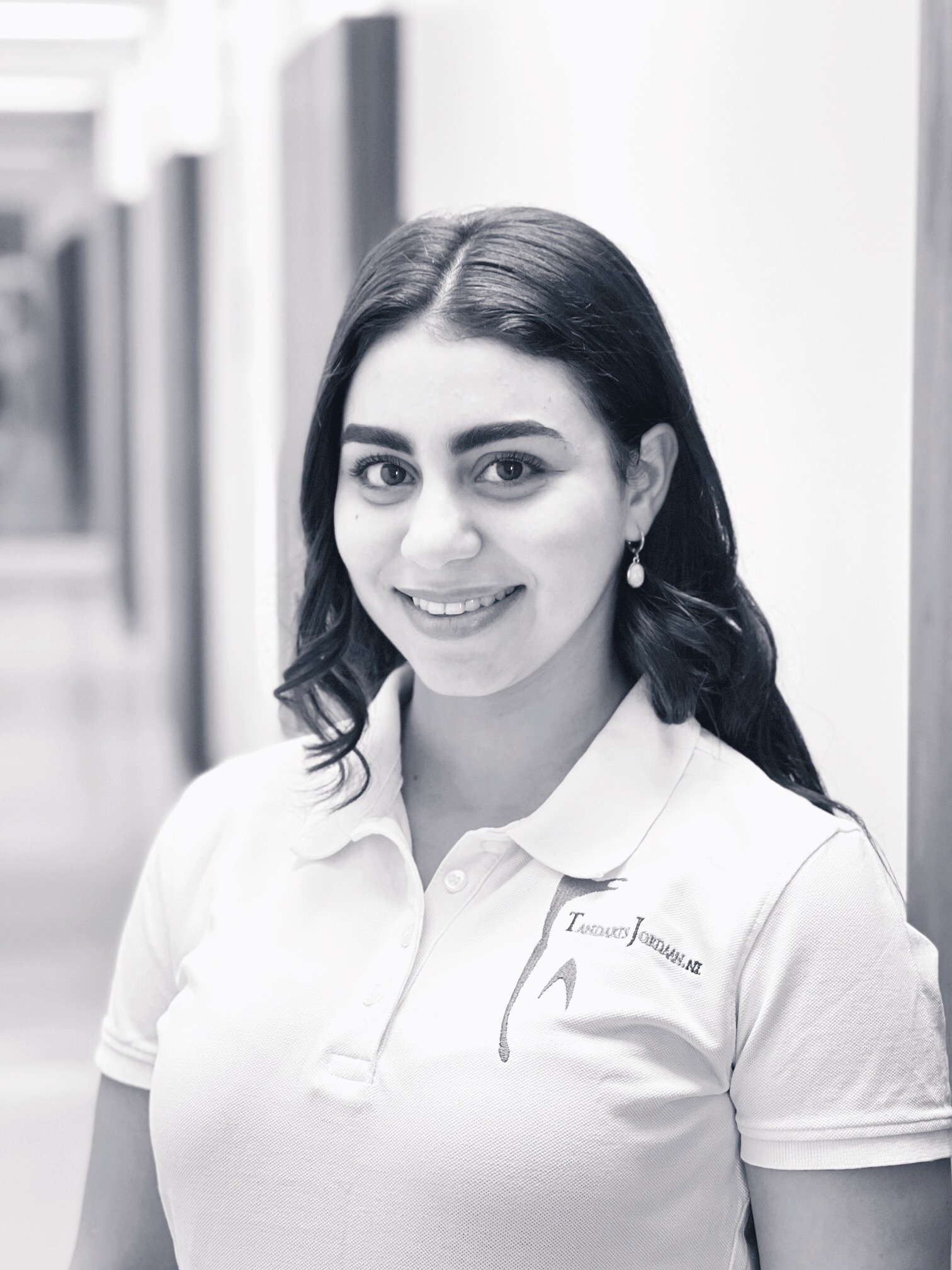 Maria Henien
Dental assistant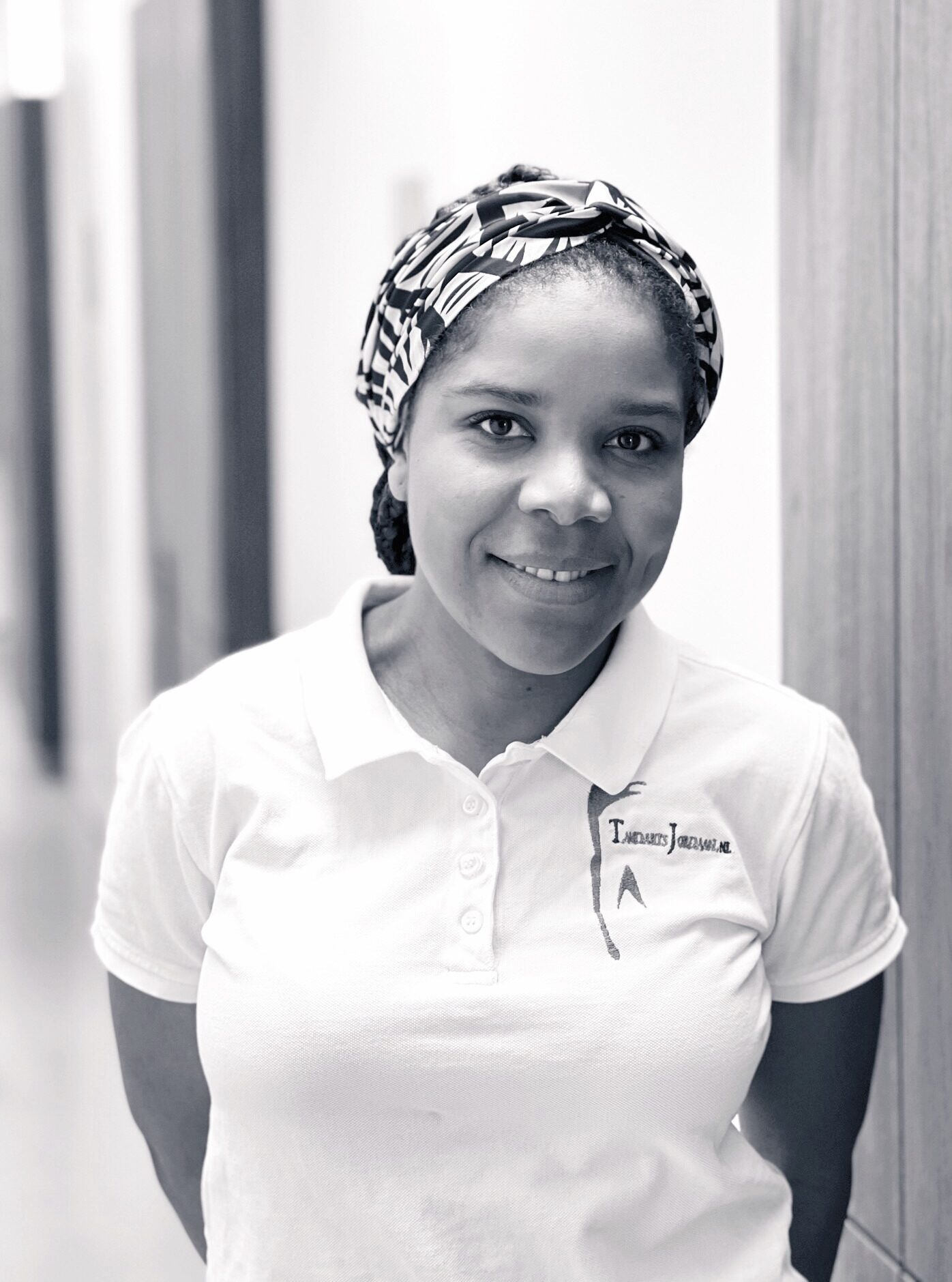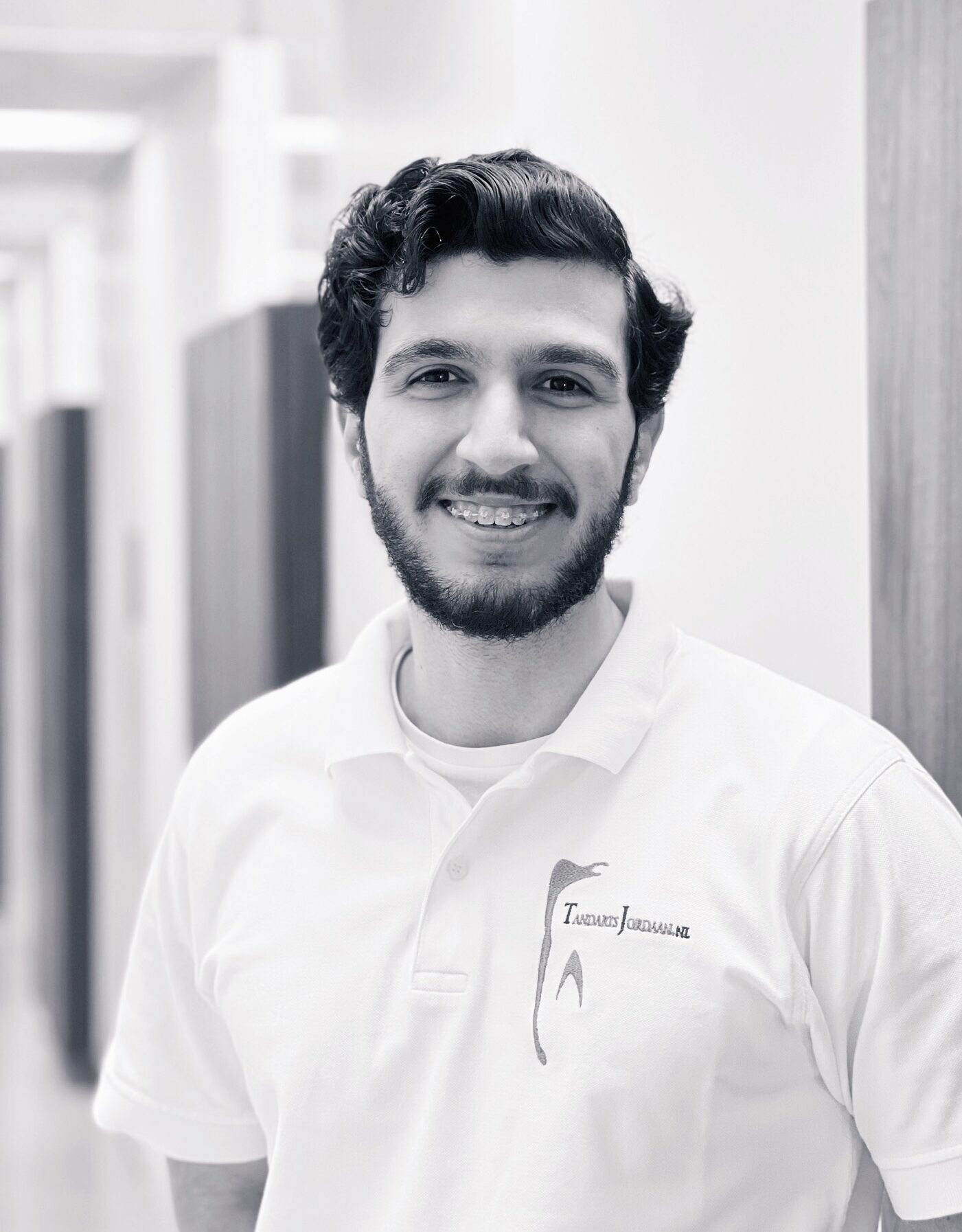 Baran Arisoy
Dental assistant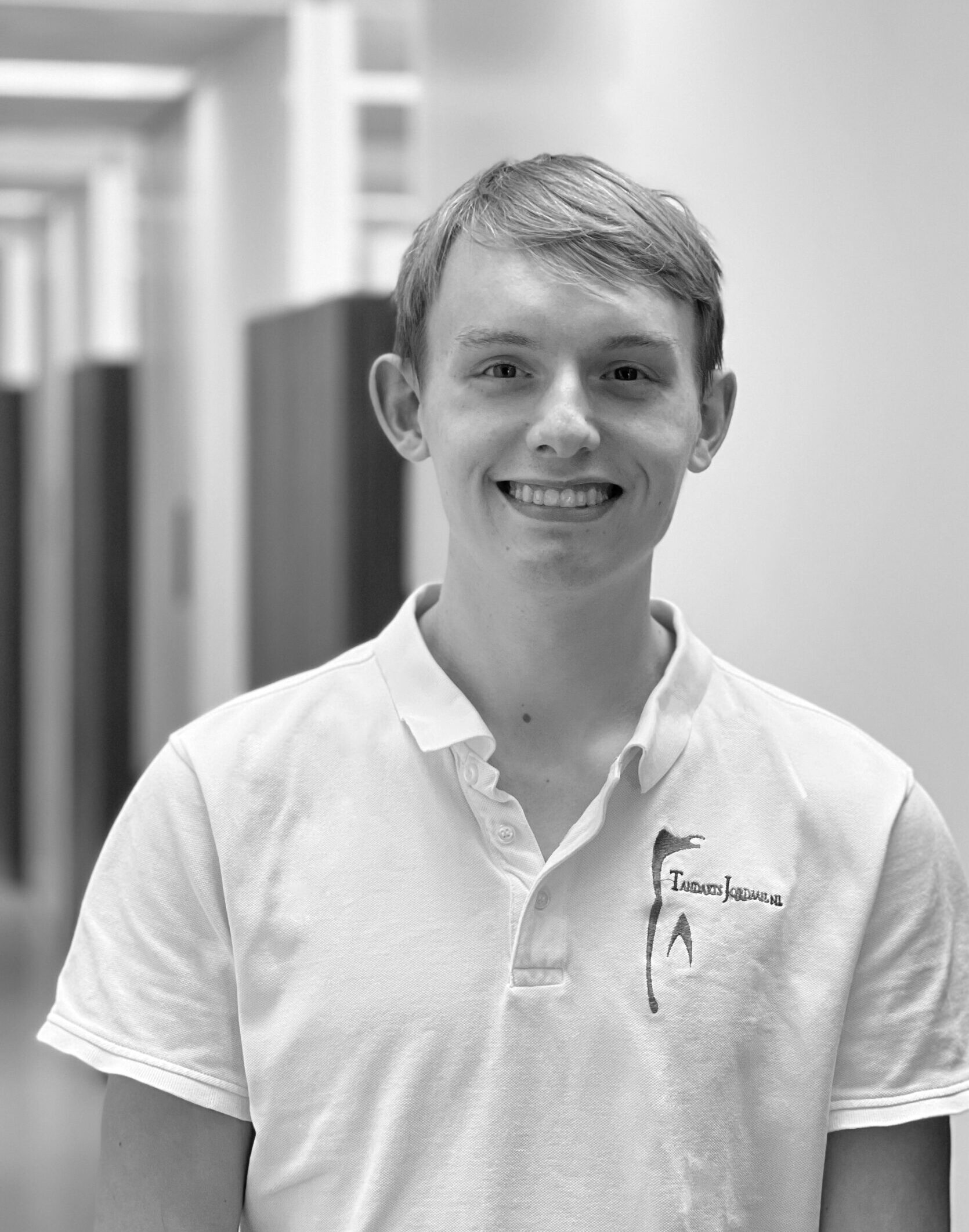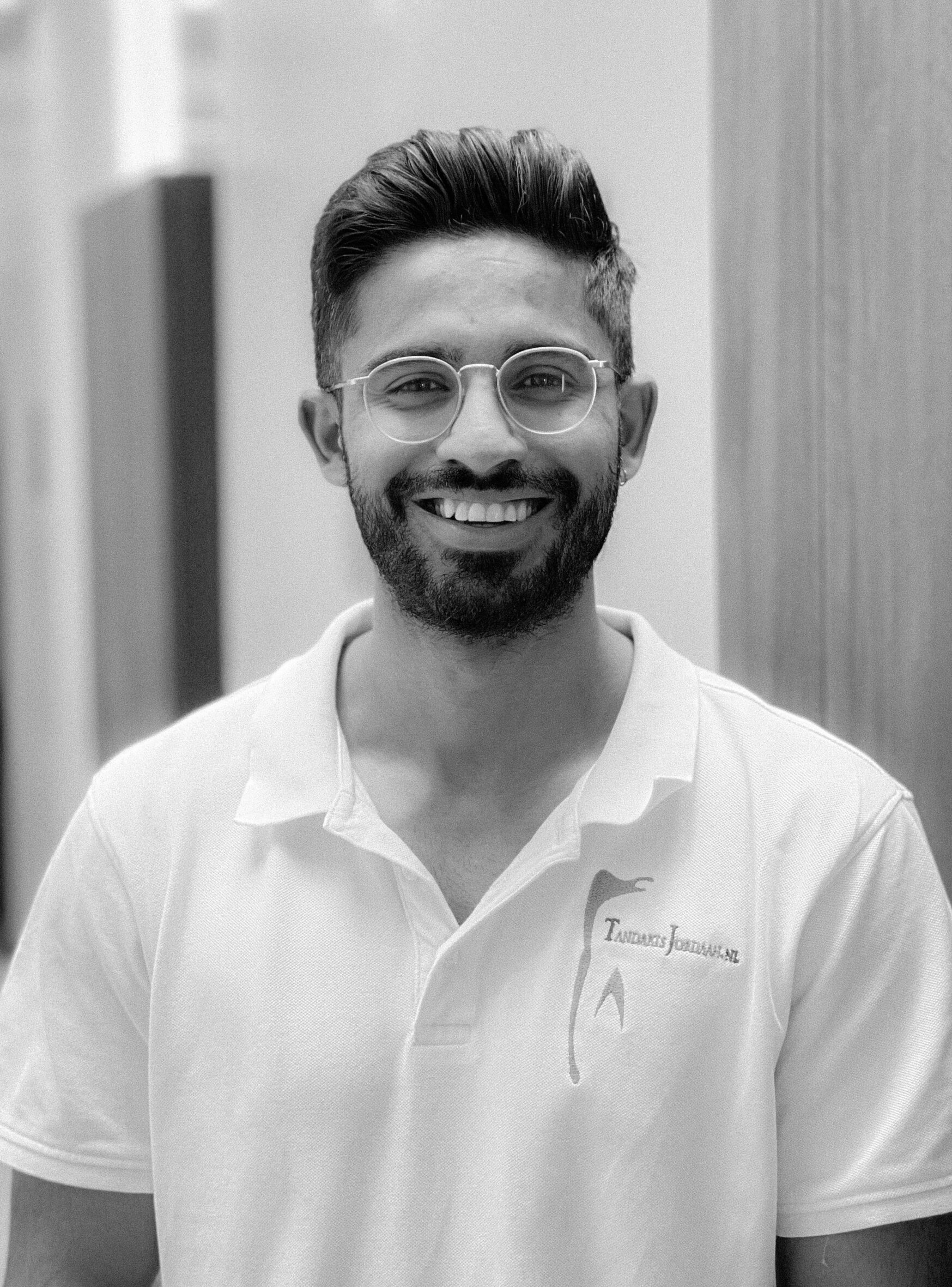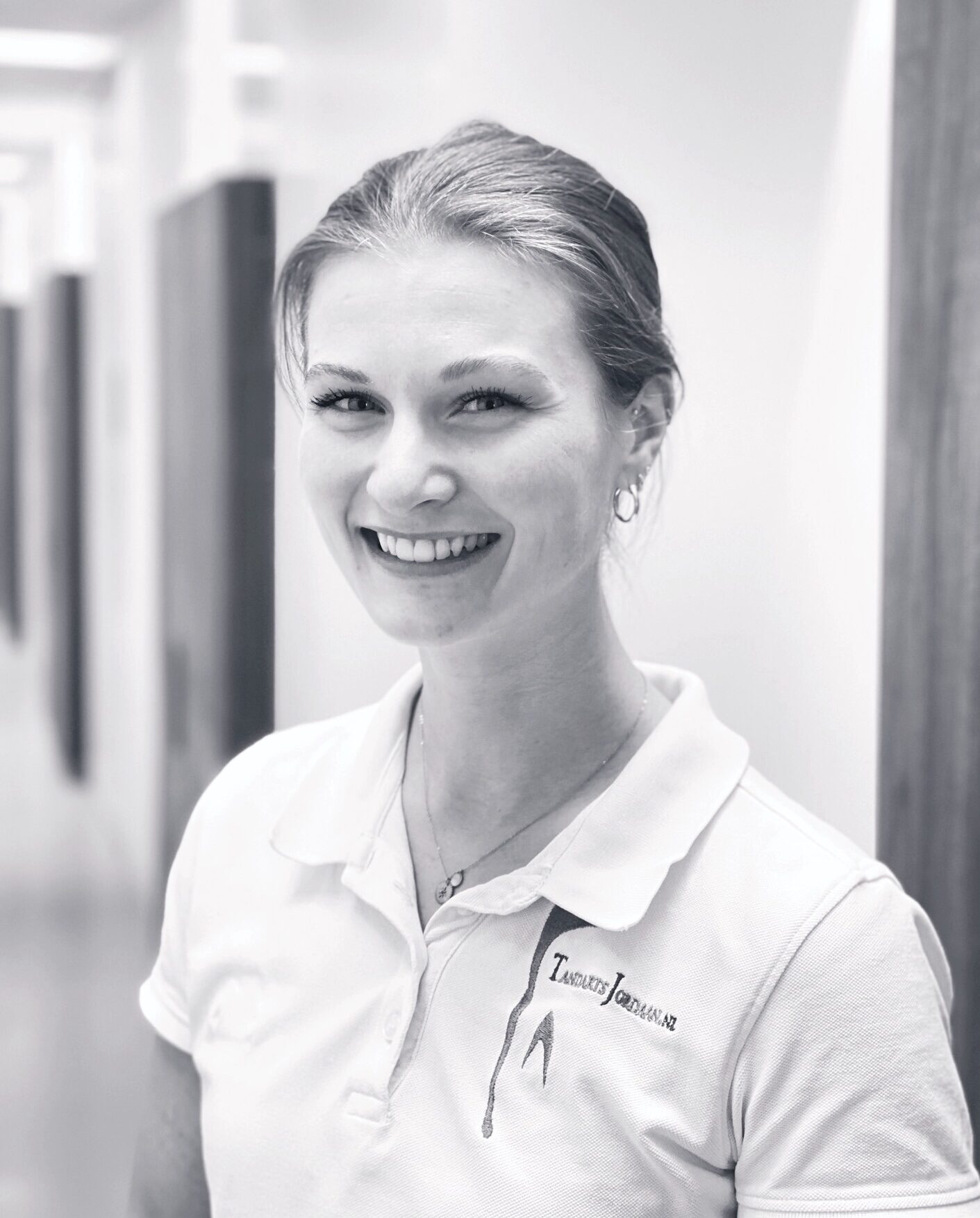 Nina Nijland
Dentist, specializing in periodontology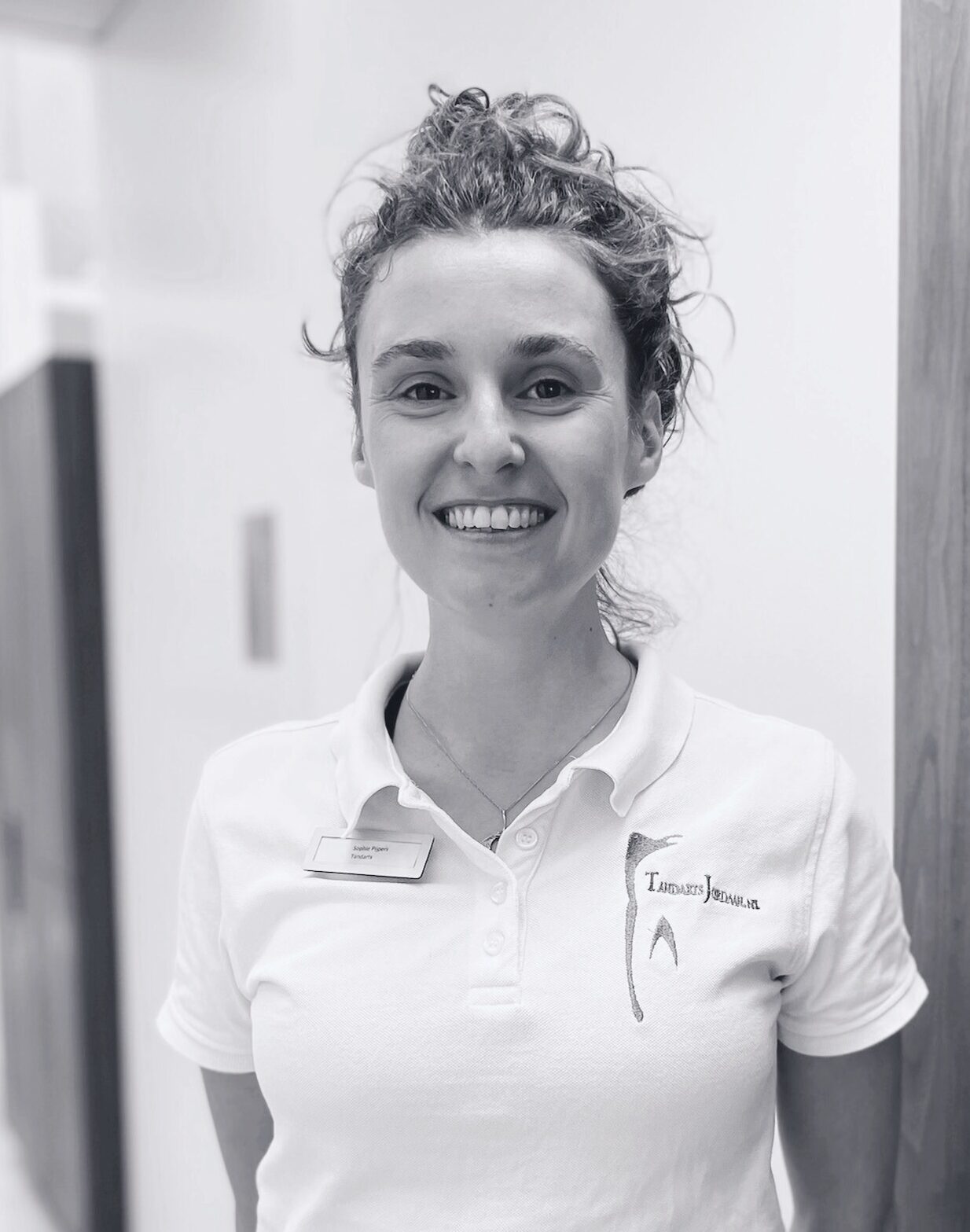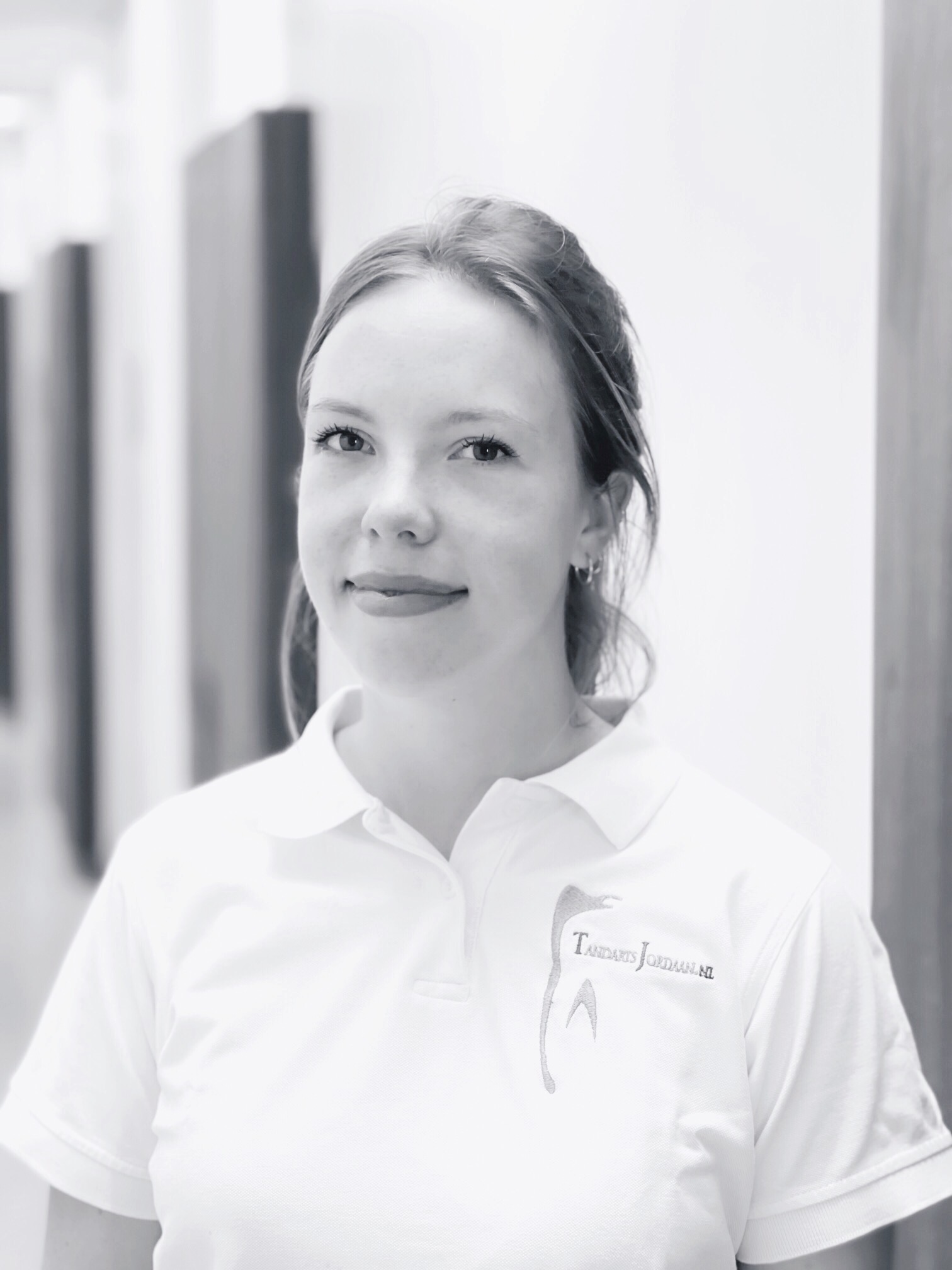 Josje de Bruijne
Dental assistant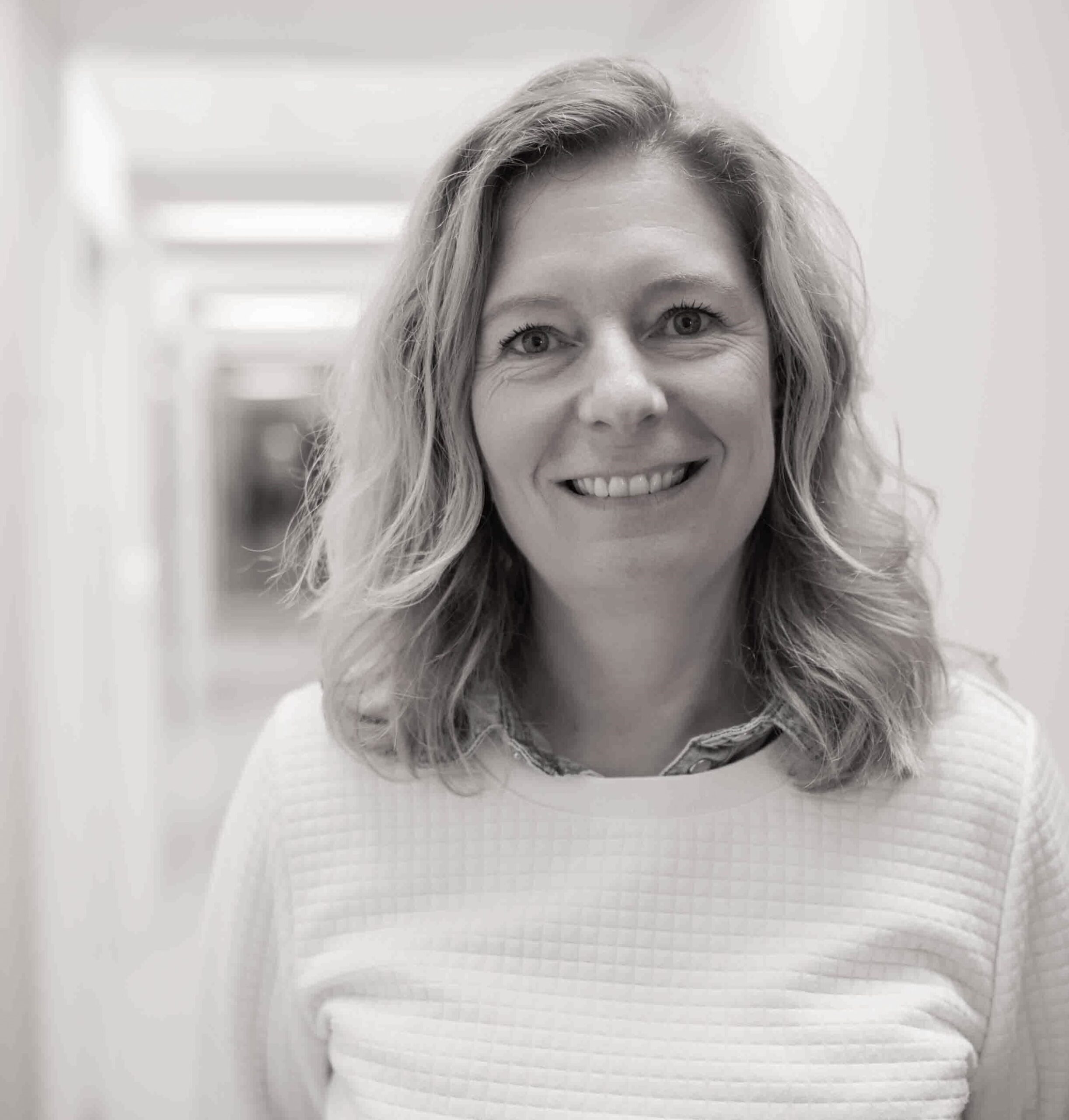 Leontien de Jong
Receptionist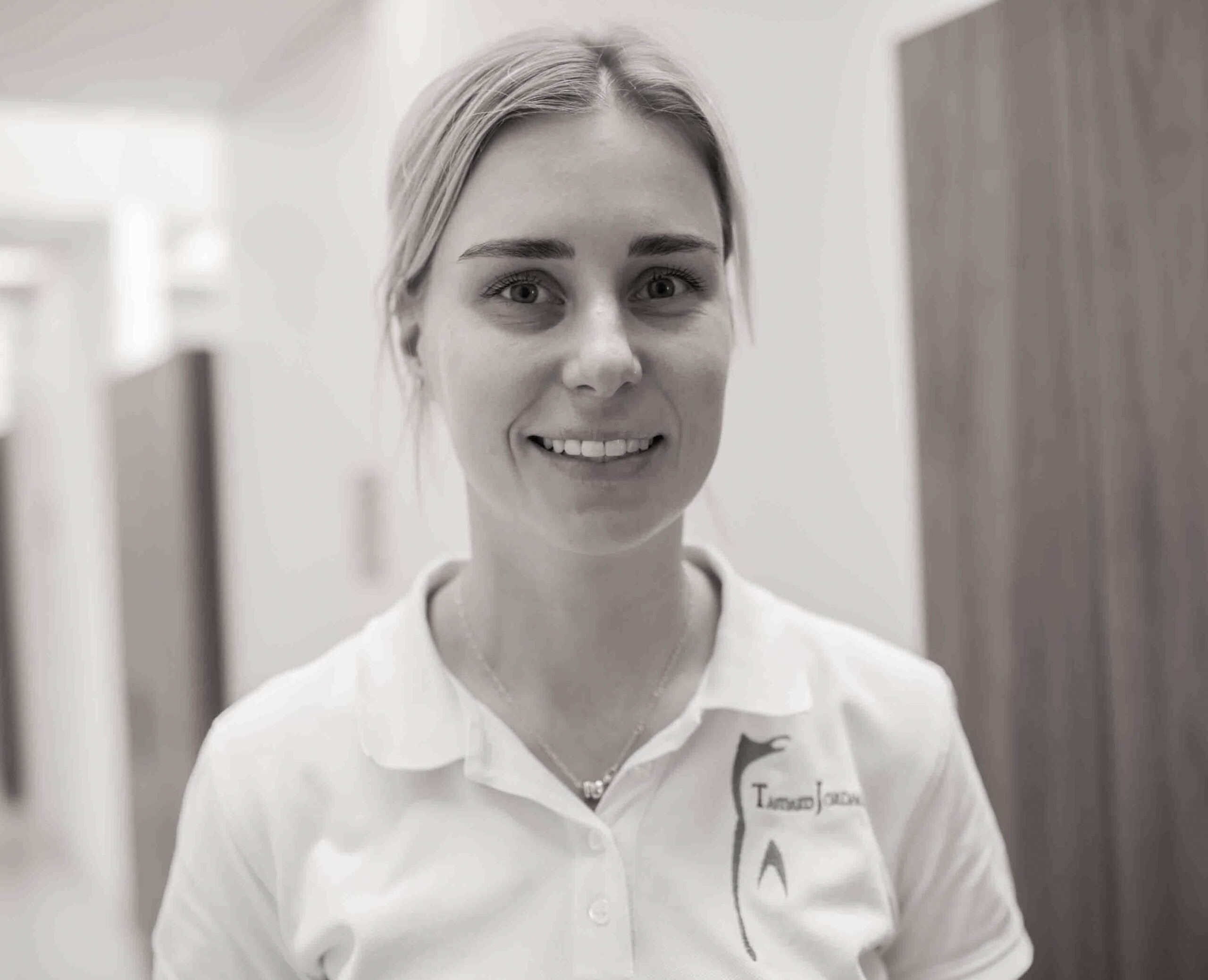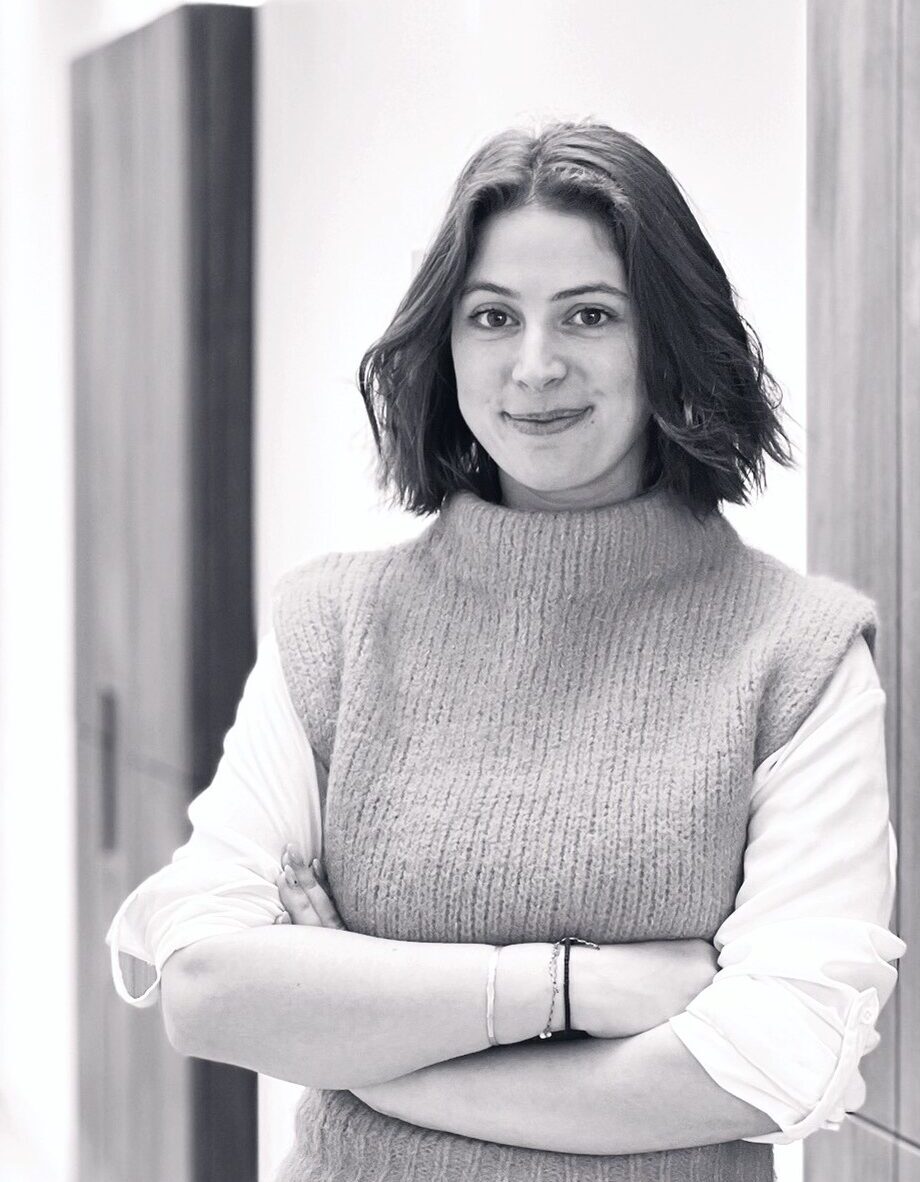 Jana Chatziliontos
Receptionist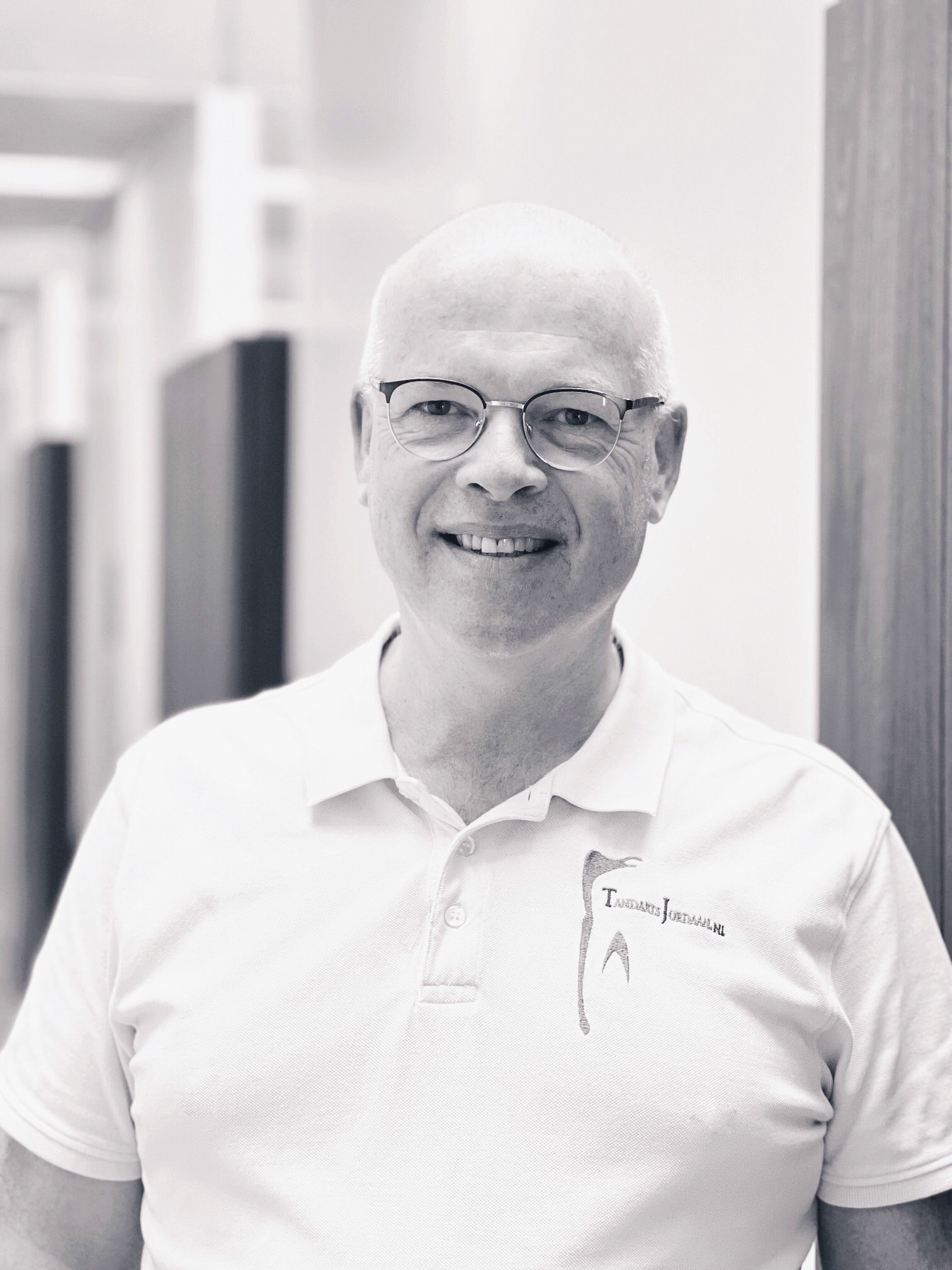 Rein van Heukelom
certified NVOI implantologist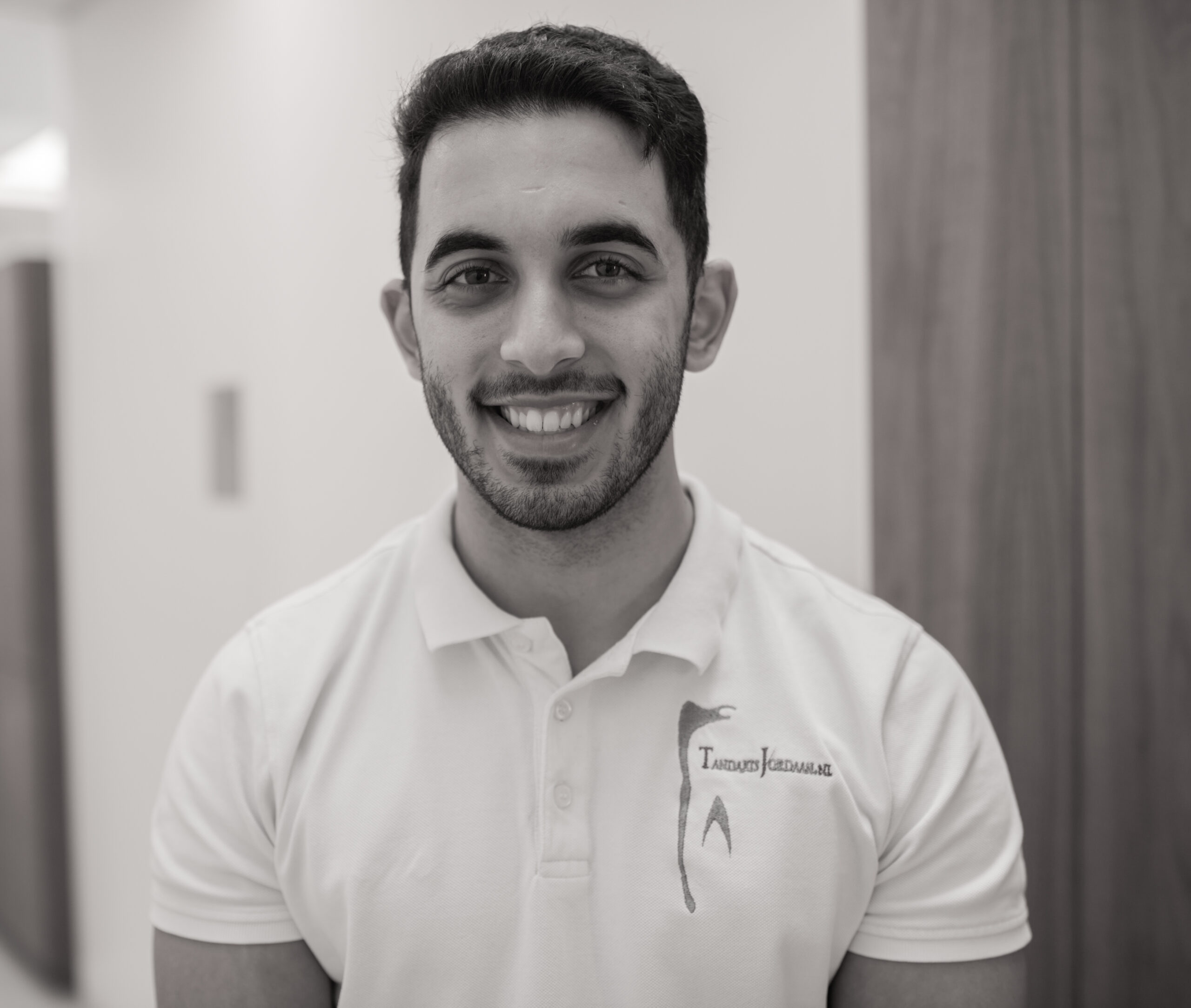 Zubair Mahmoud
Dental assistant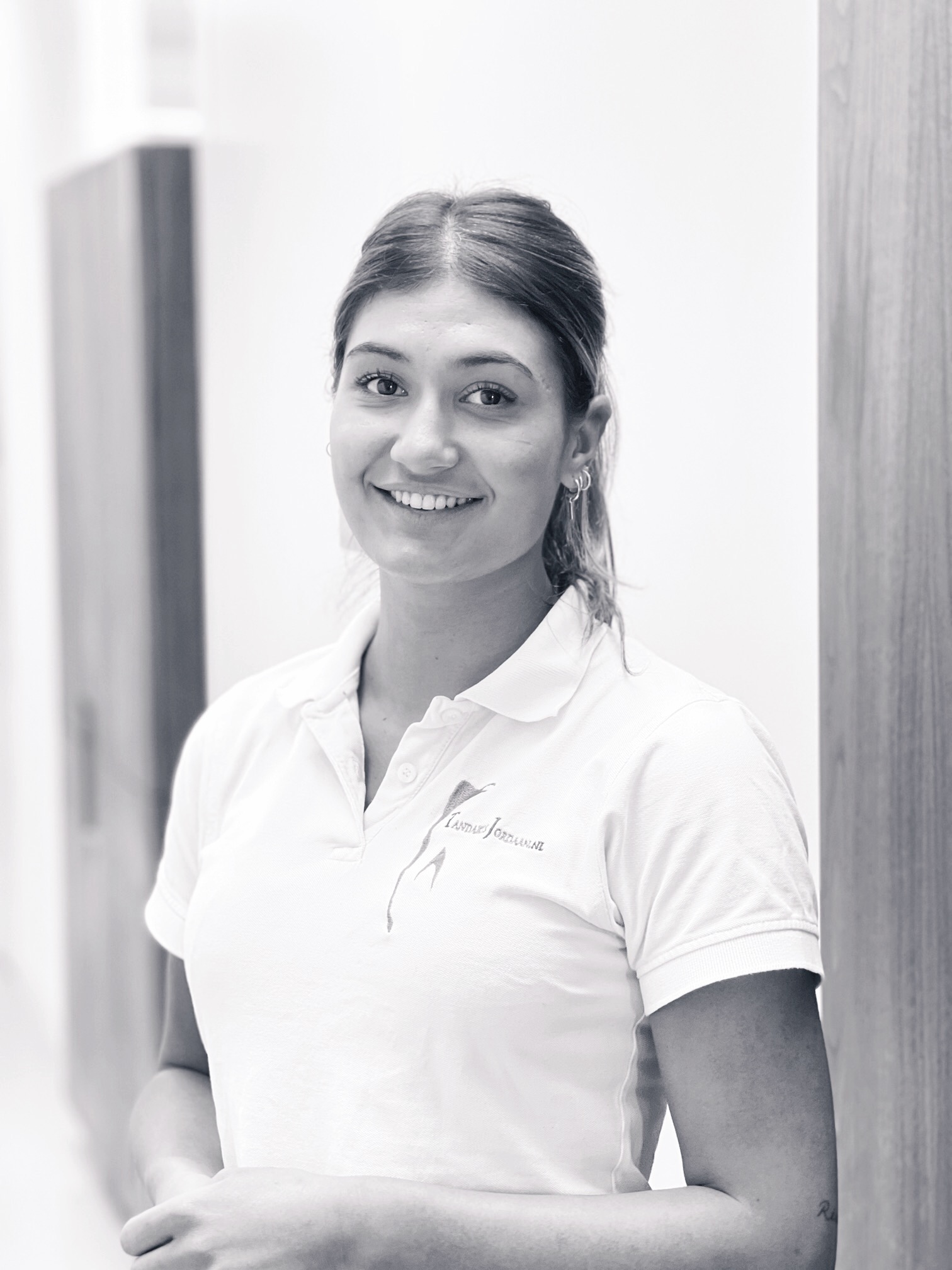 Showa van Es
Dental assistant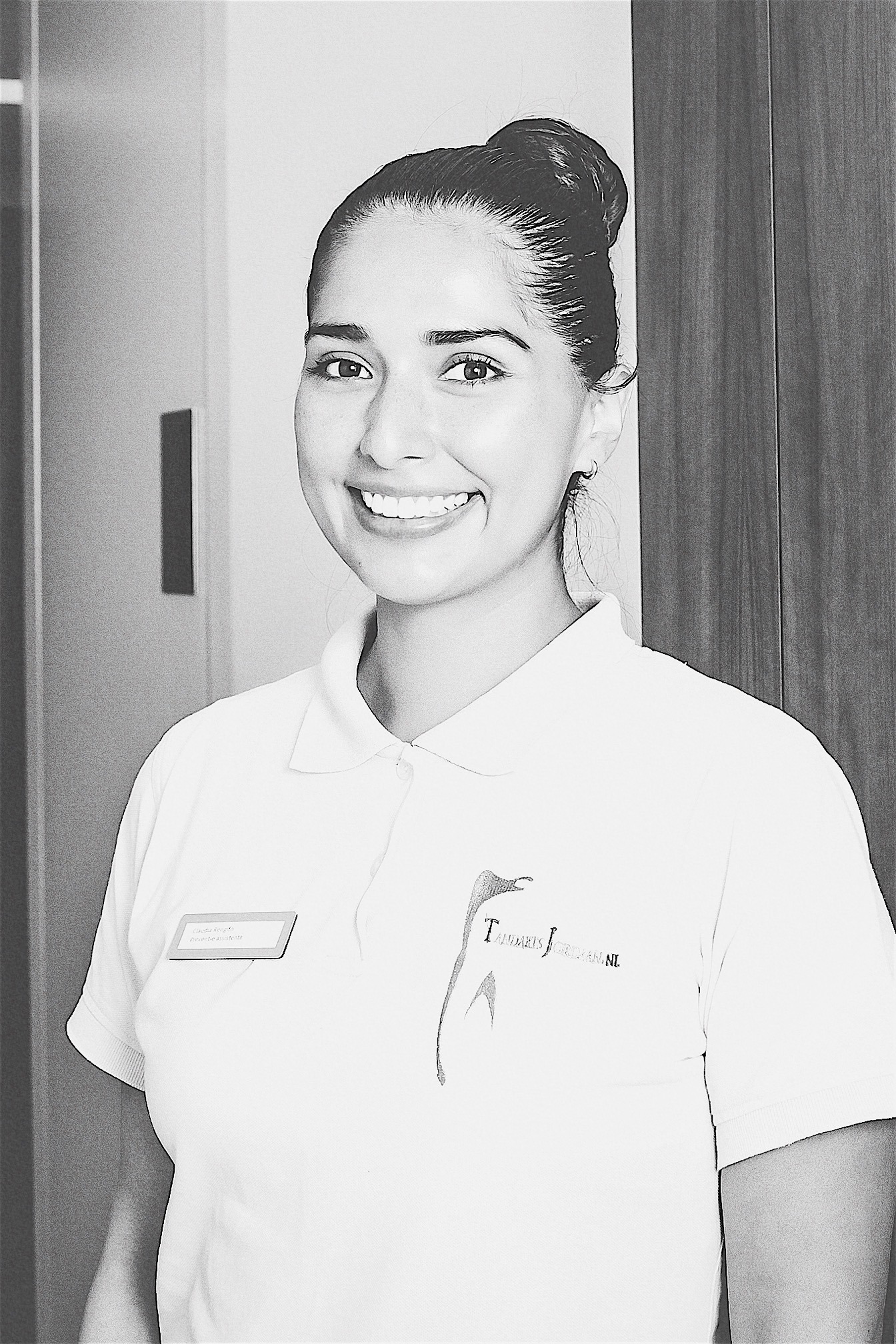 Claudia Rengifo
Periodontics assistant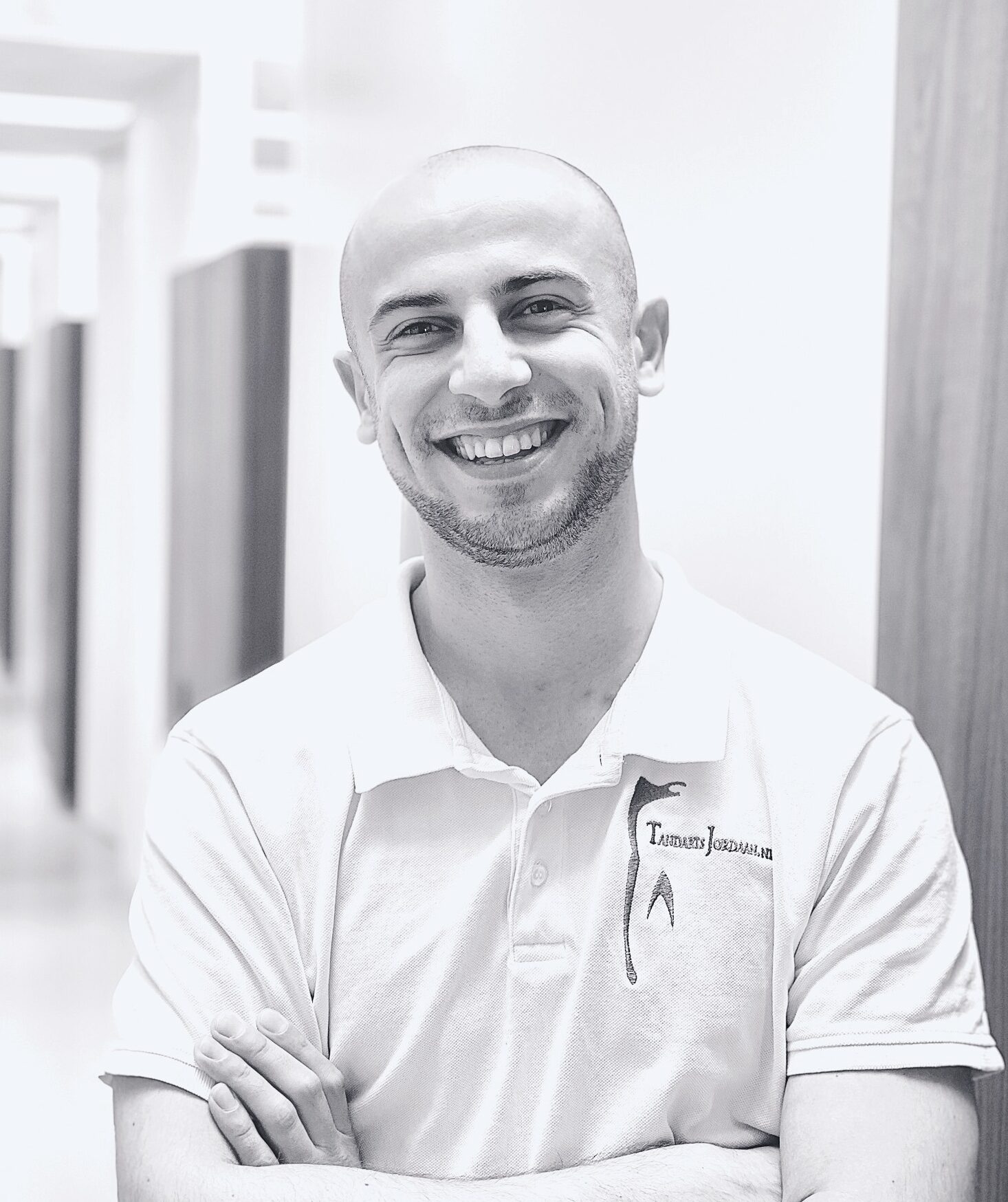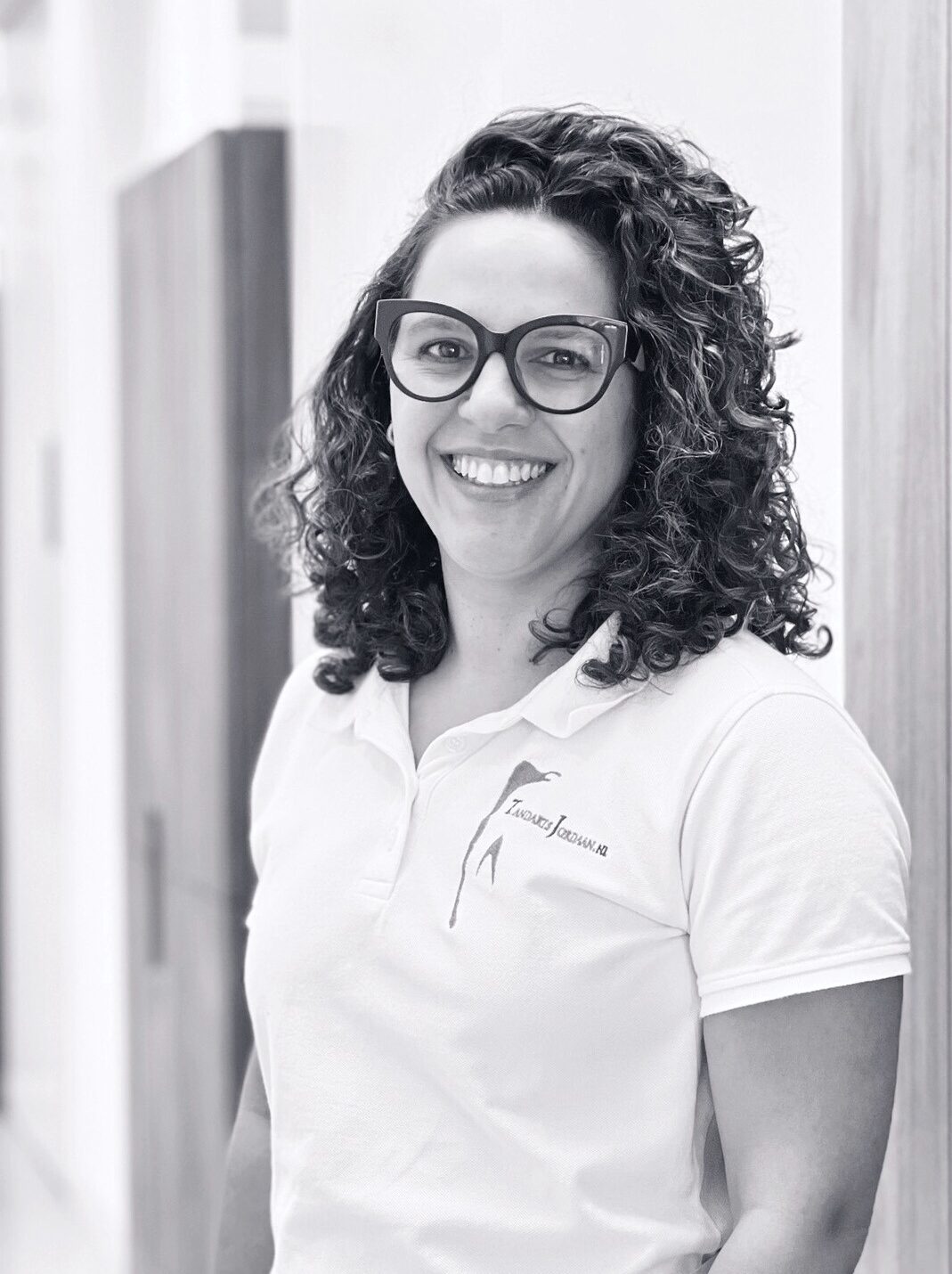 Beatriz Betti
Orthodontics, invisalign doctor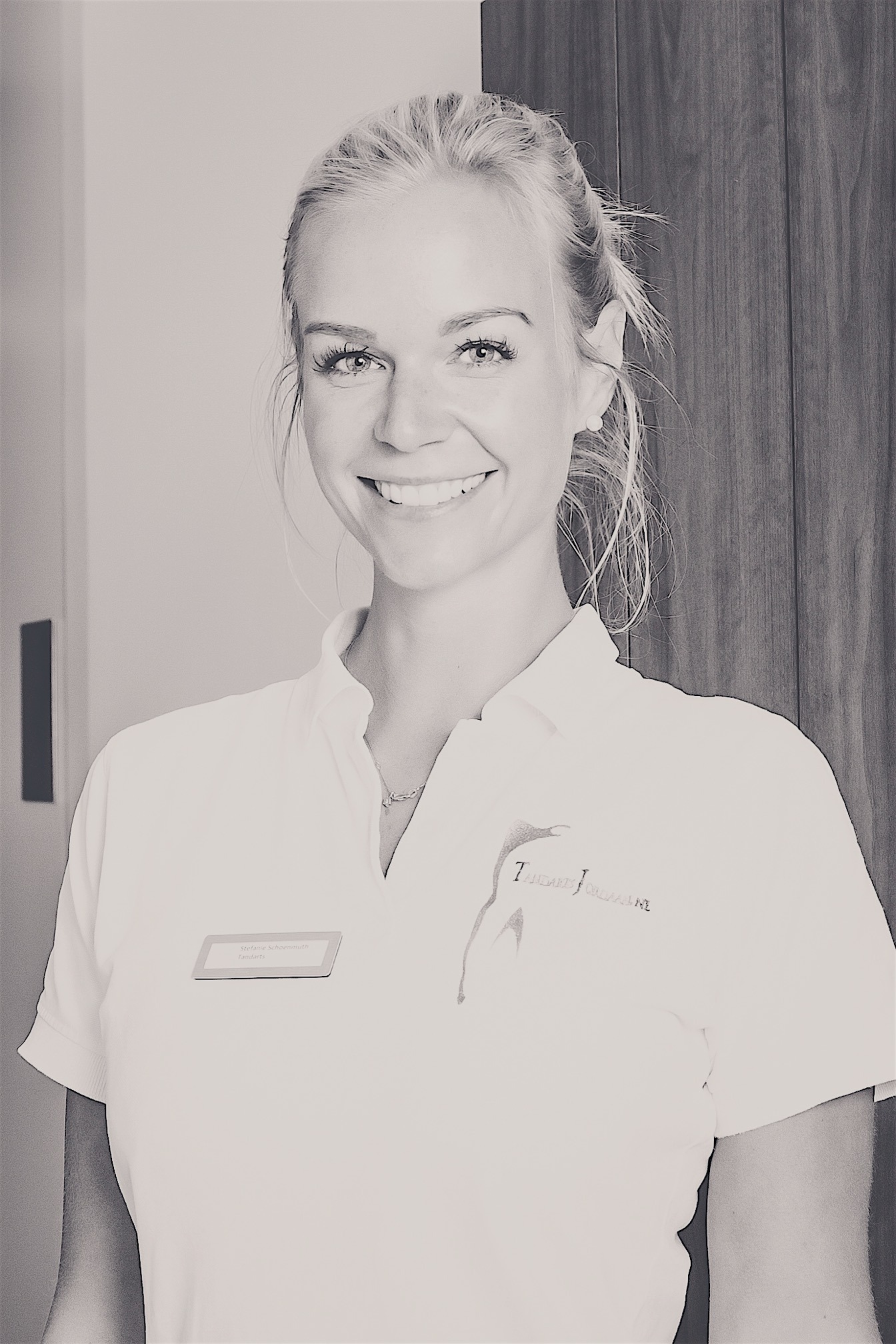 dr. Stefanie Schönmuth
Dentist, PhD in dentistry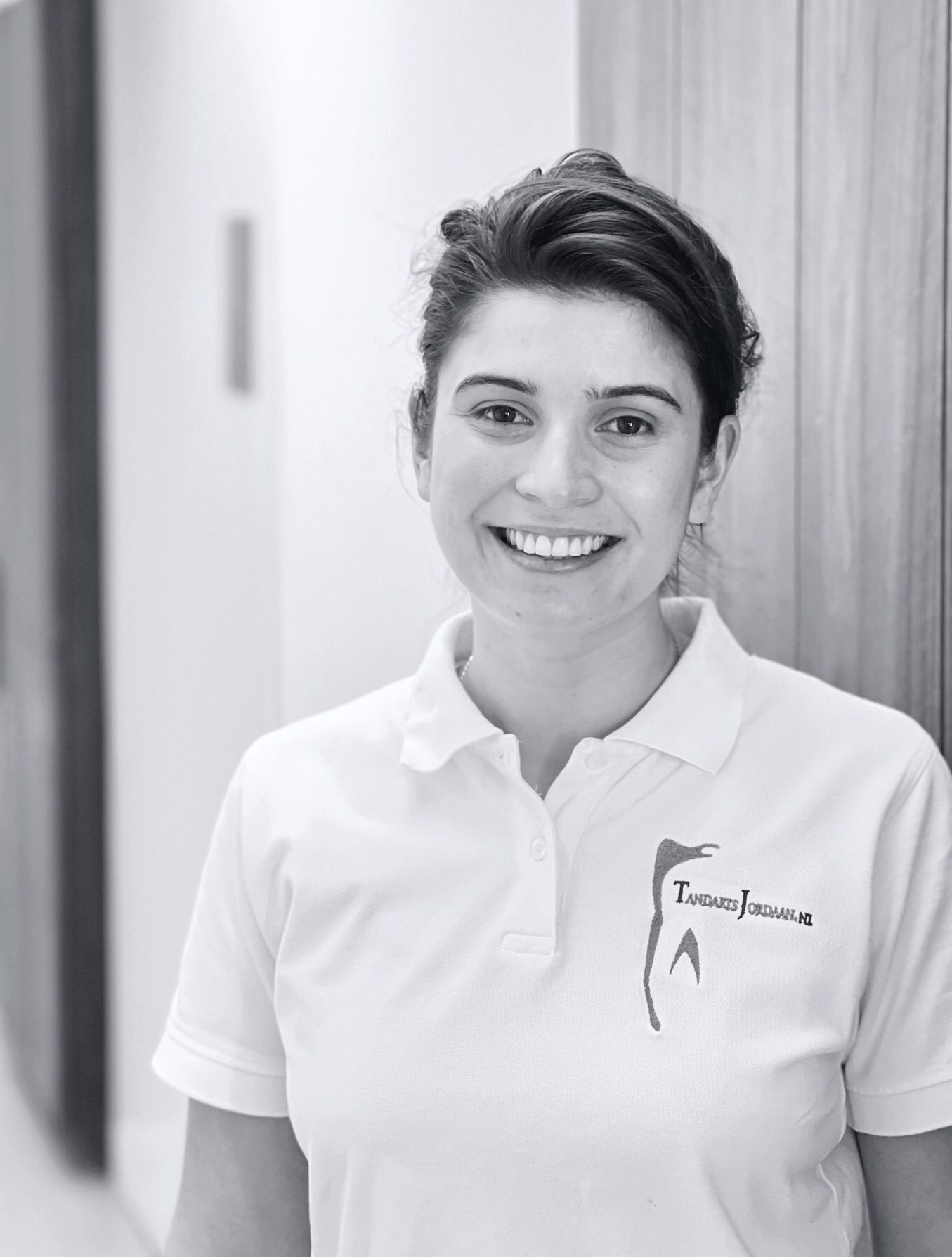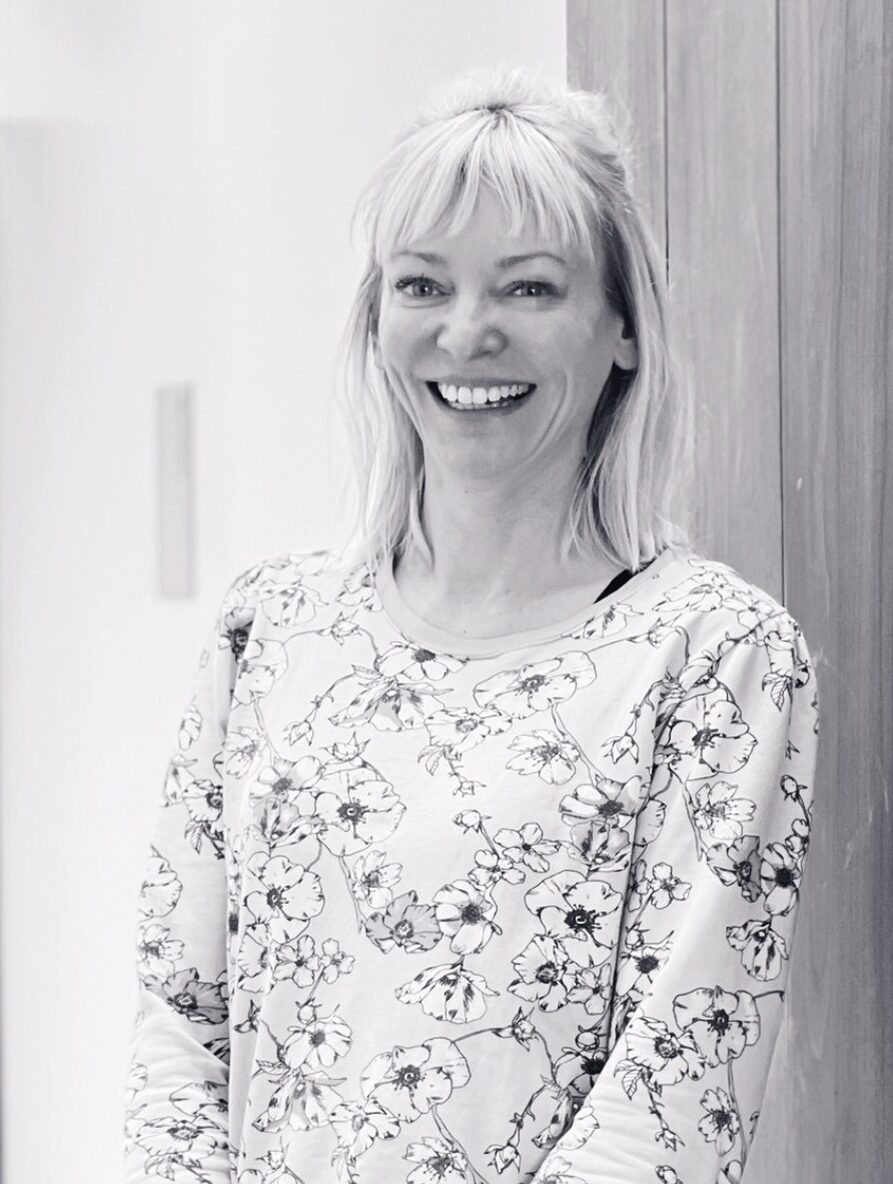 Alexandra Schluter
Receptionist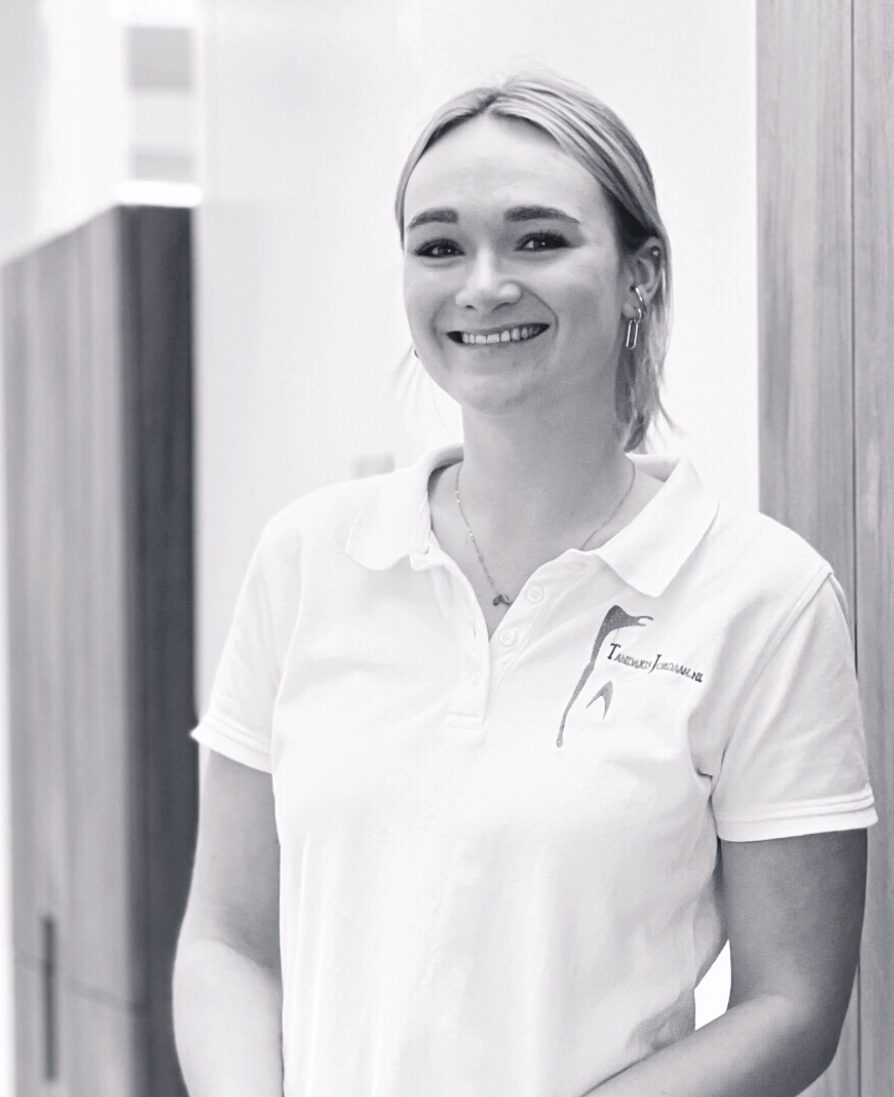 Courtney Willems
Dental hygienist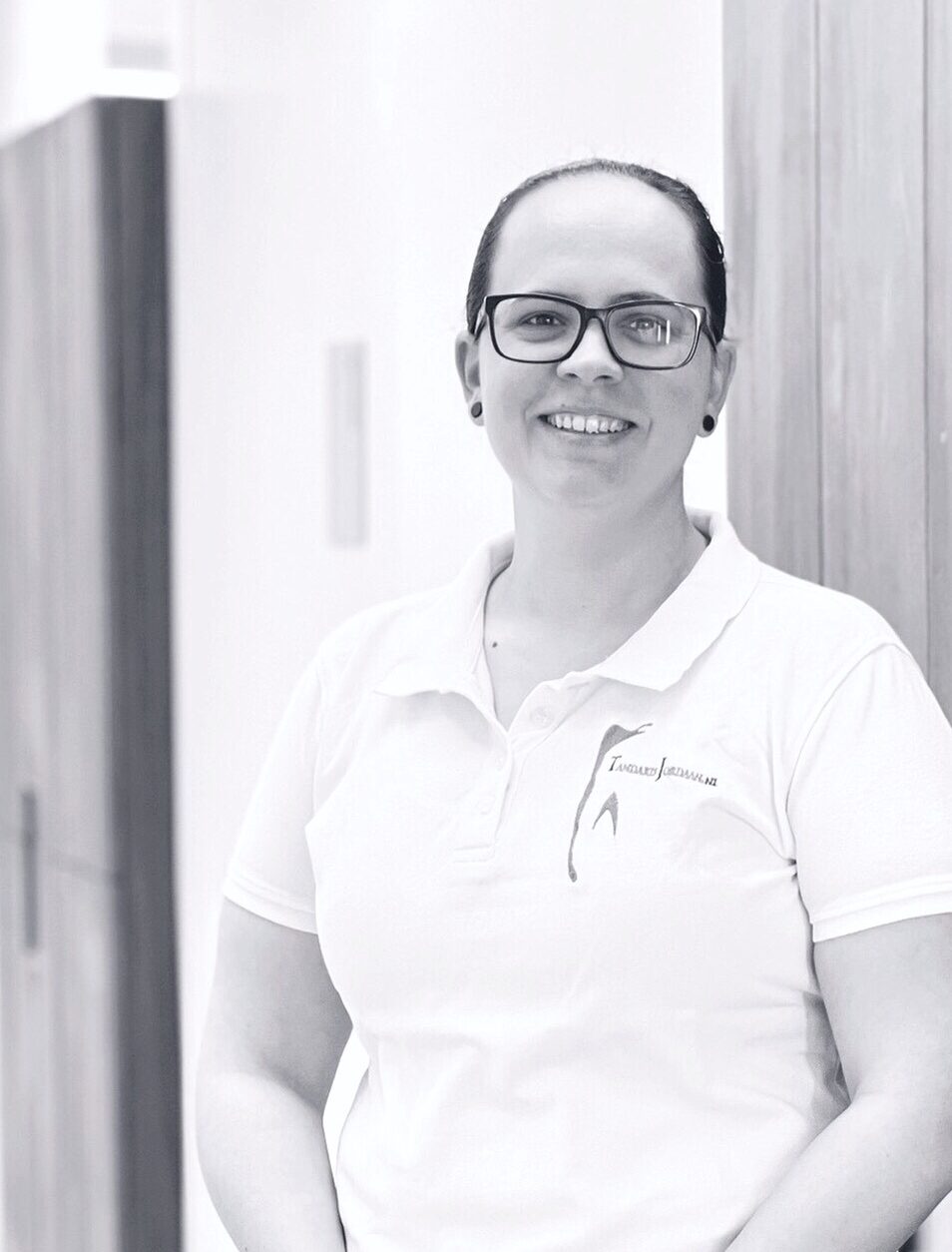 Timea Kern
Dental technician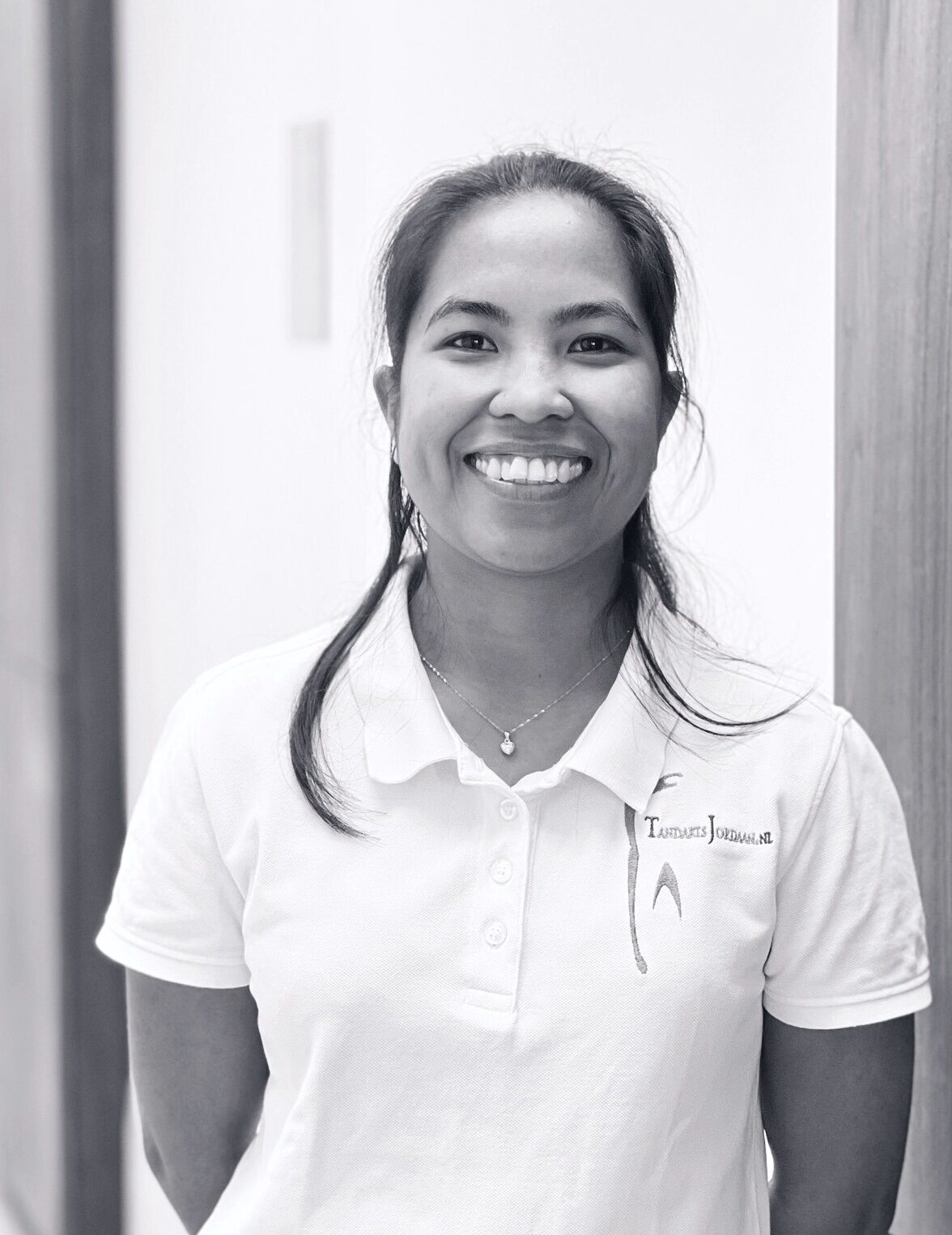 Jomerlea Saculles
Dental assistant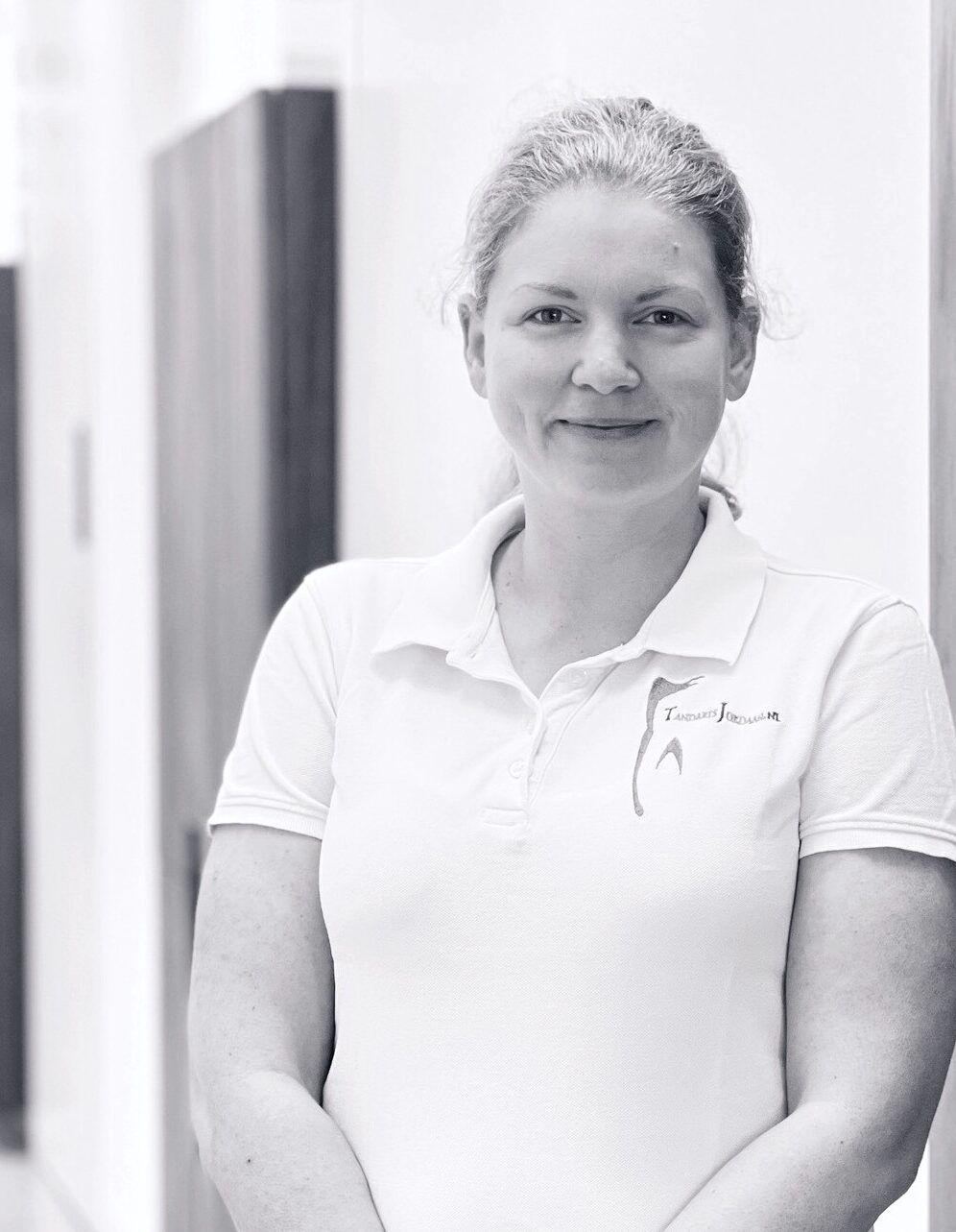 Fruszina Kern - Tamassy
Periodontitis assistant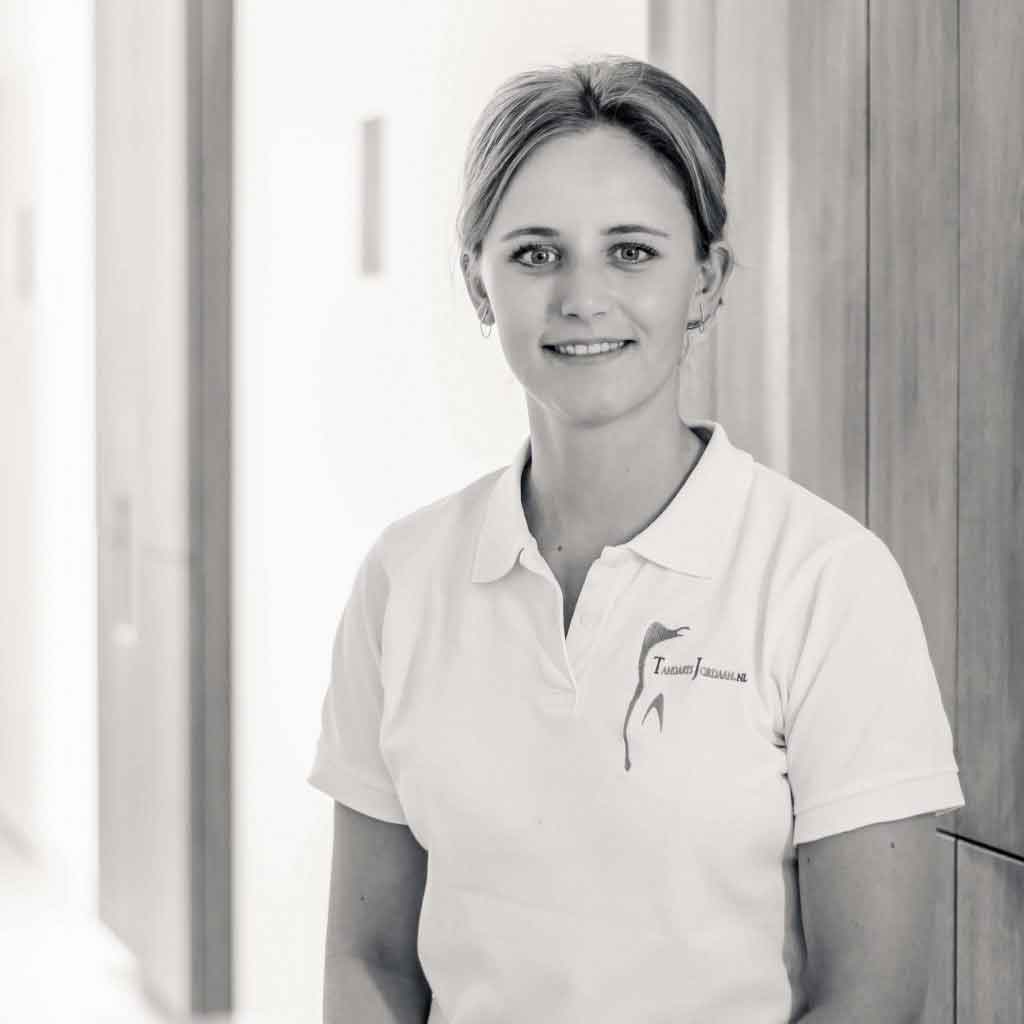 Rozemarijn Maat
Oral hygienist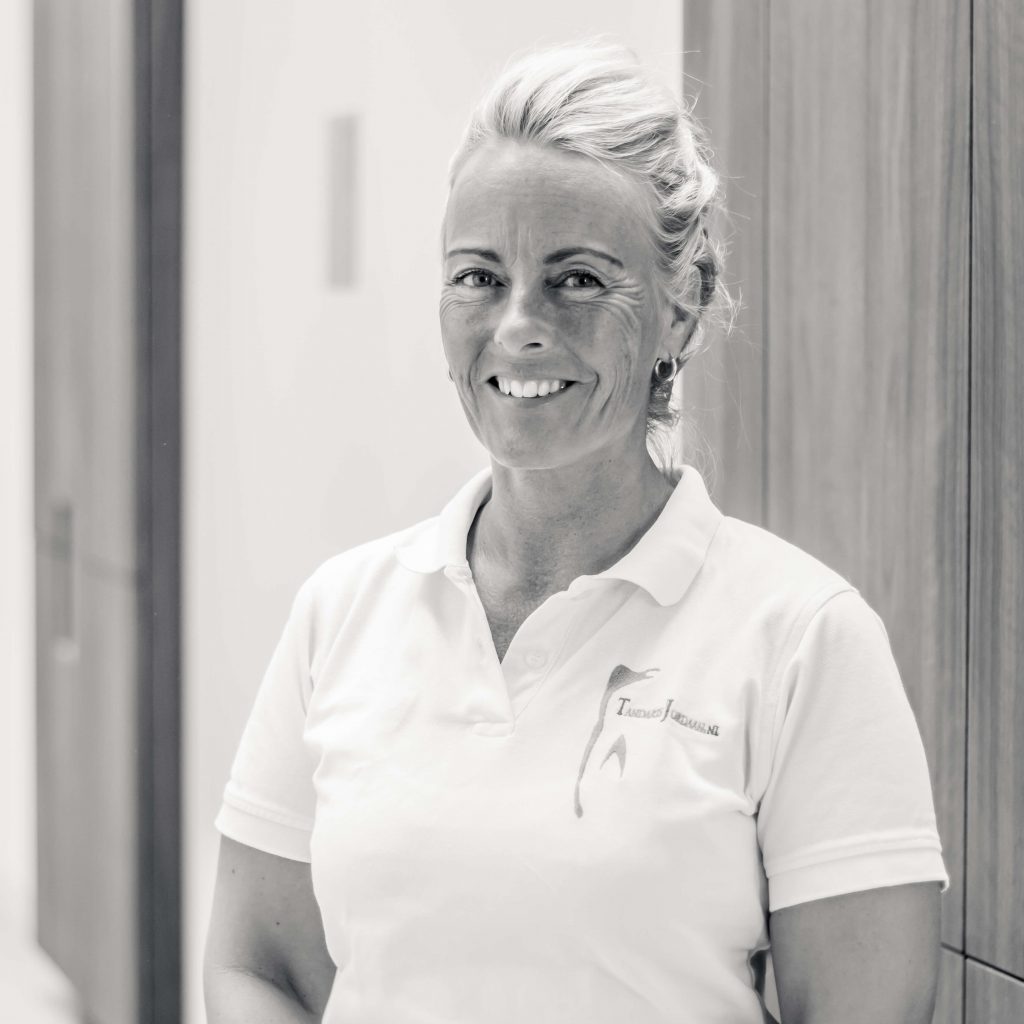 Patricia Kneppers
Prevention assistant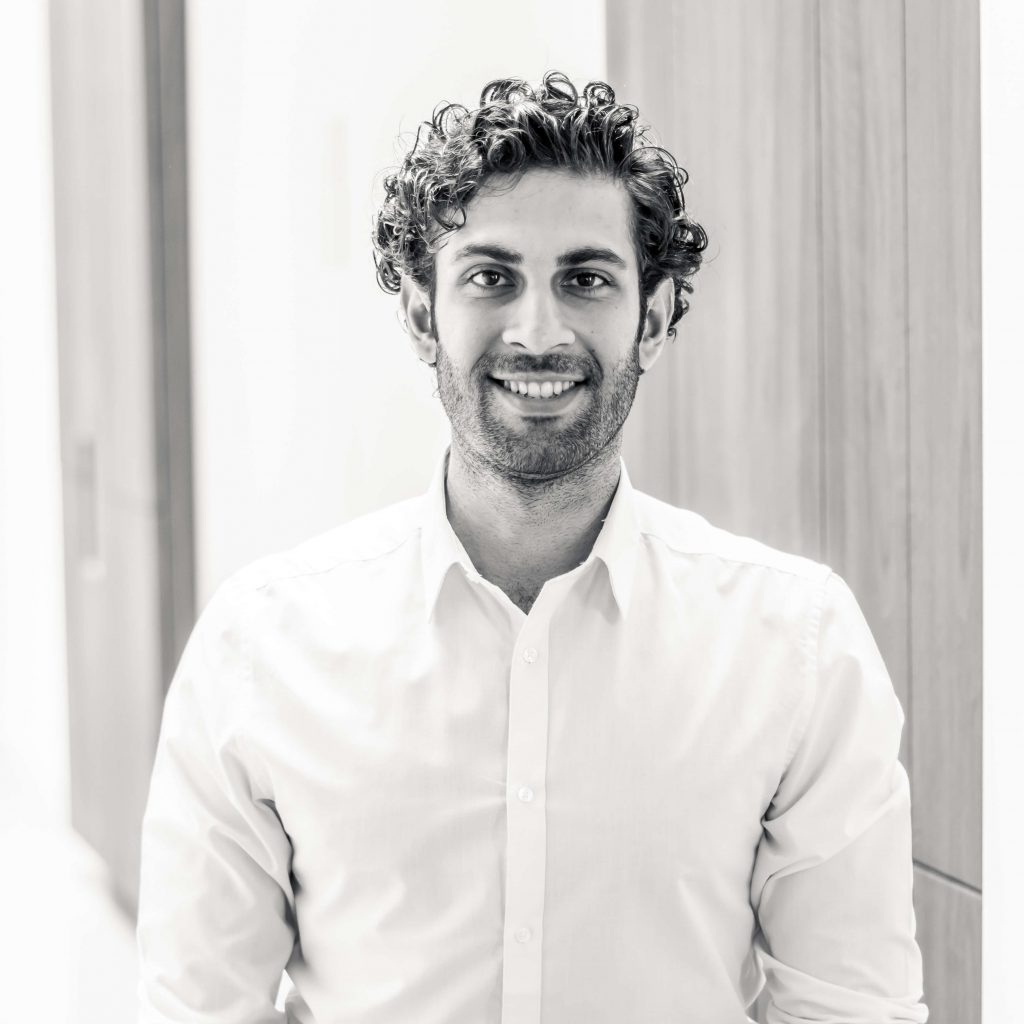 Mgrdich Amroian
Dental technician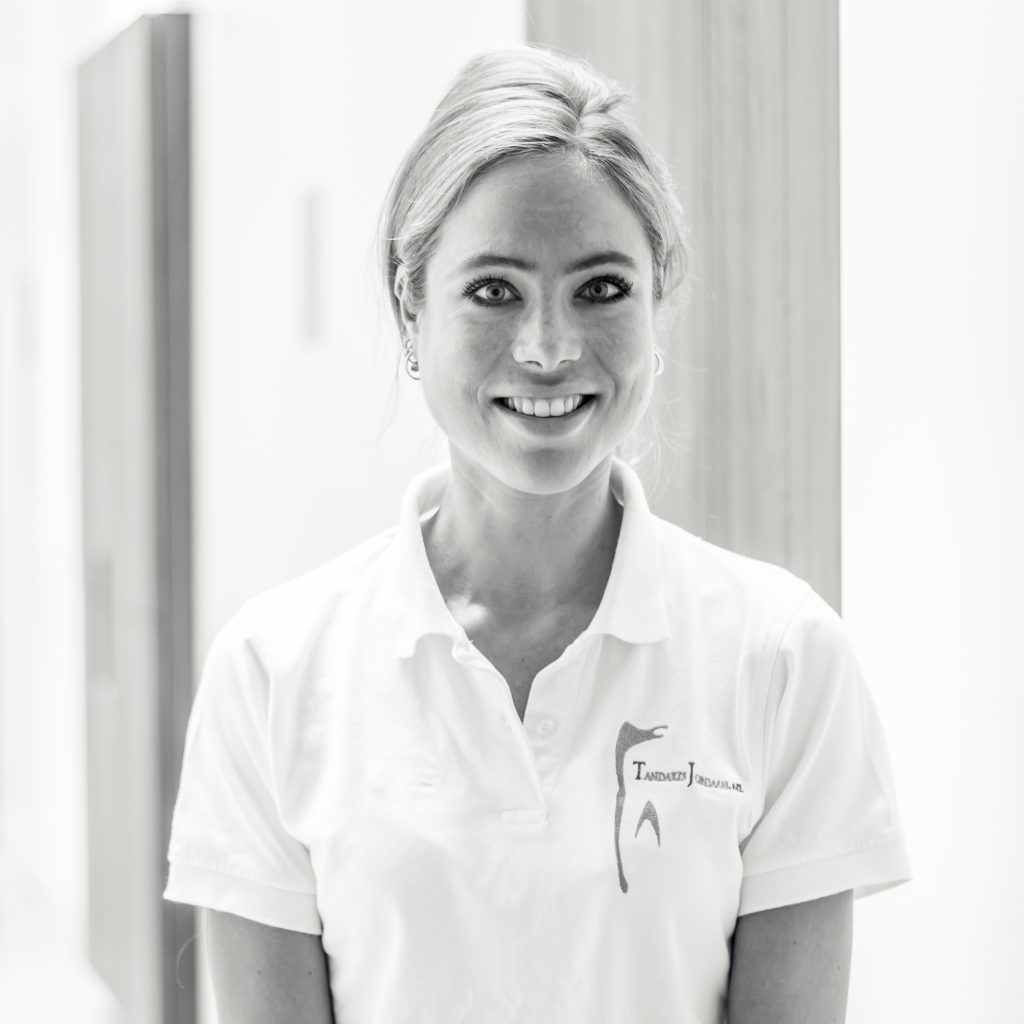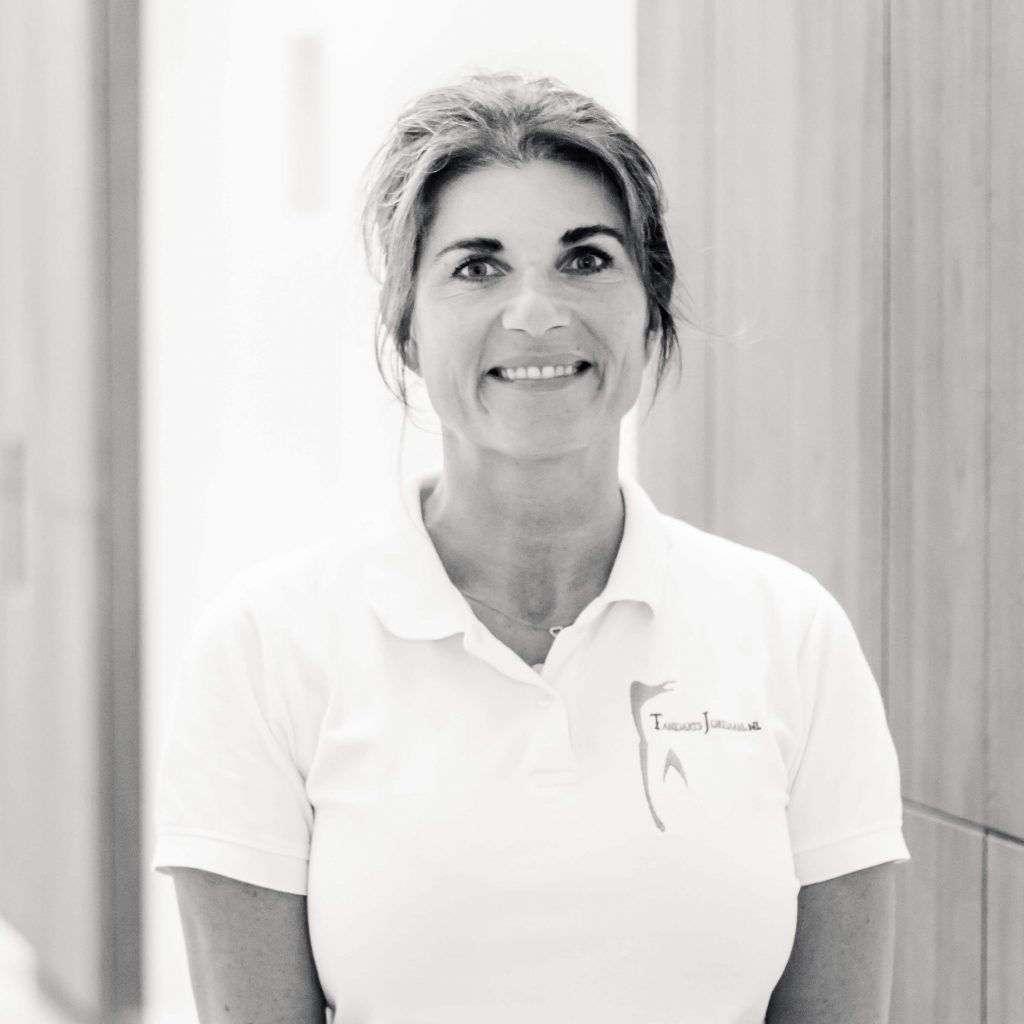 Linda van Zoomeren
Housekeeper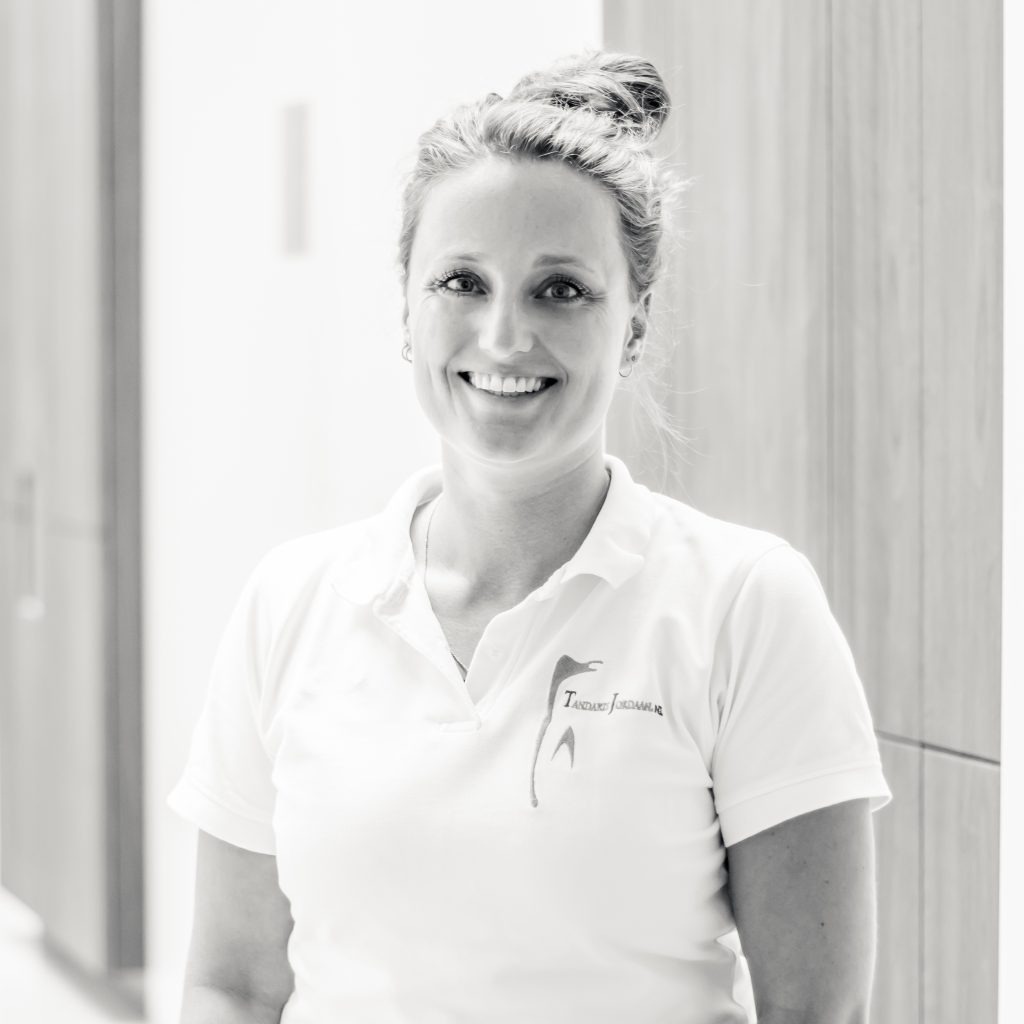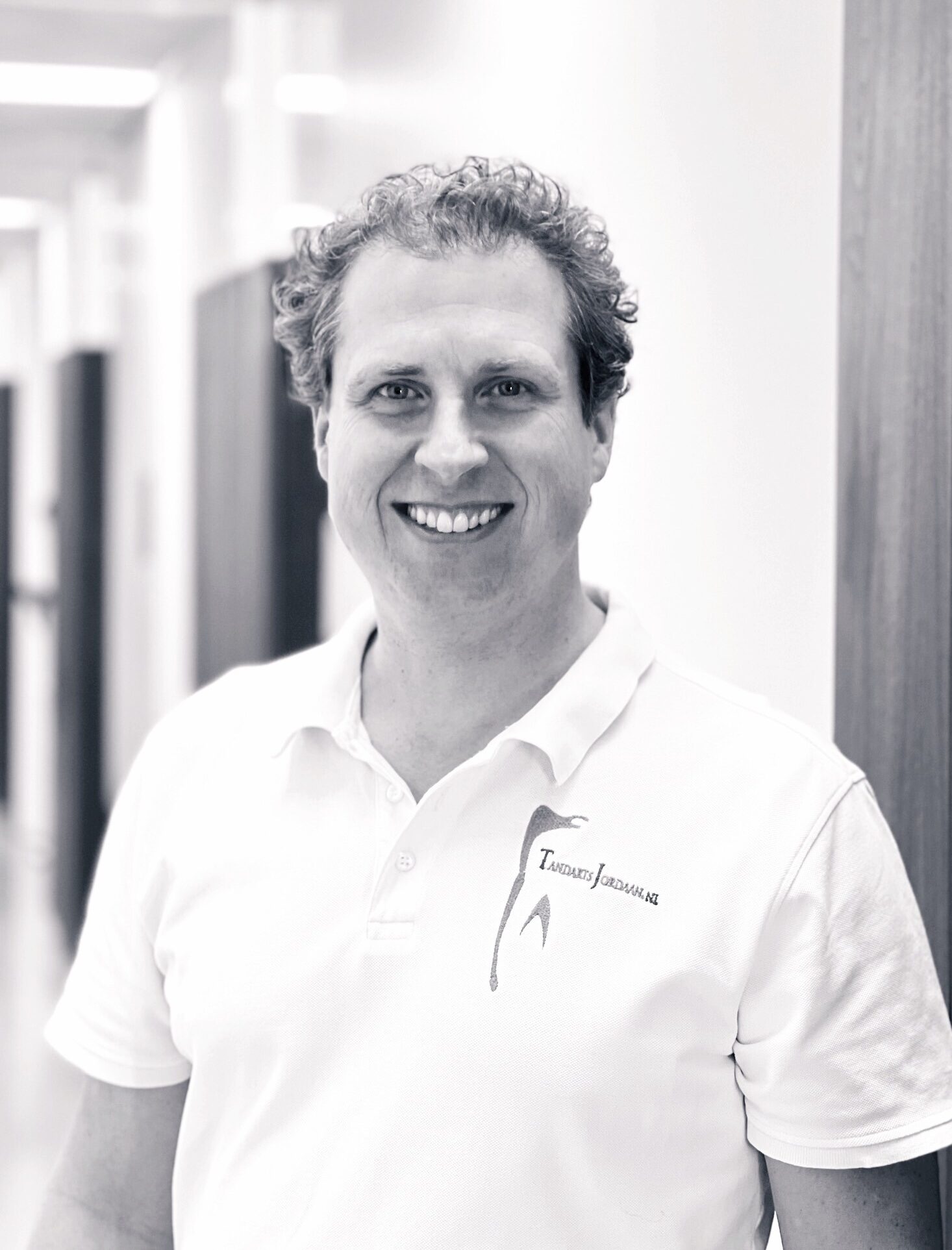 Maarten Vaartjes
Dentist and owner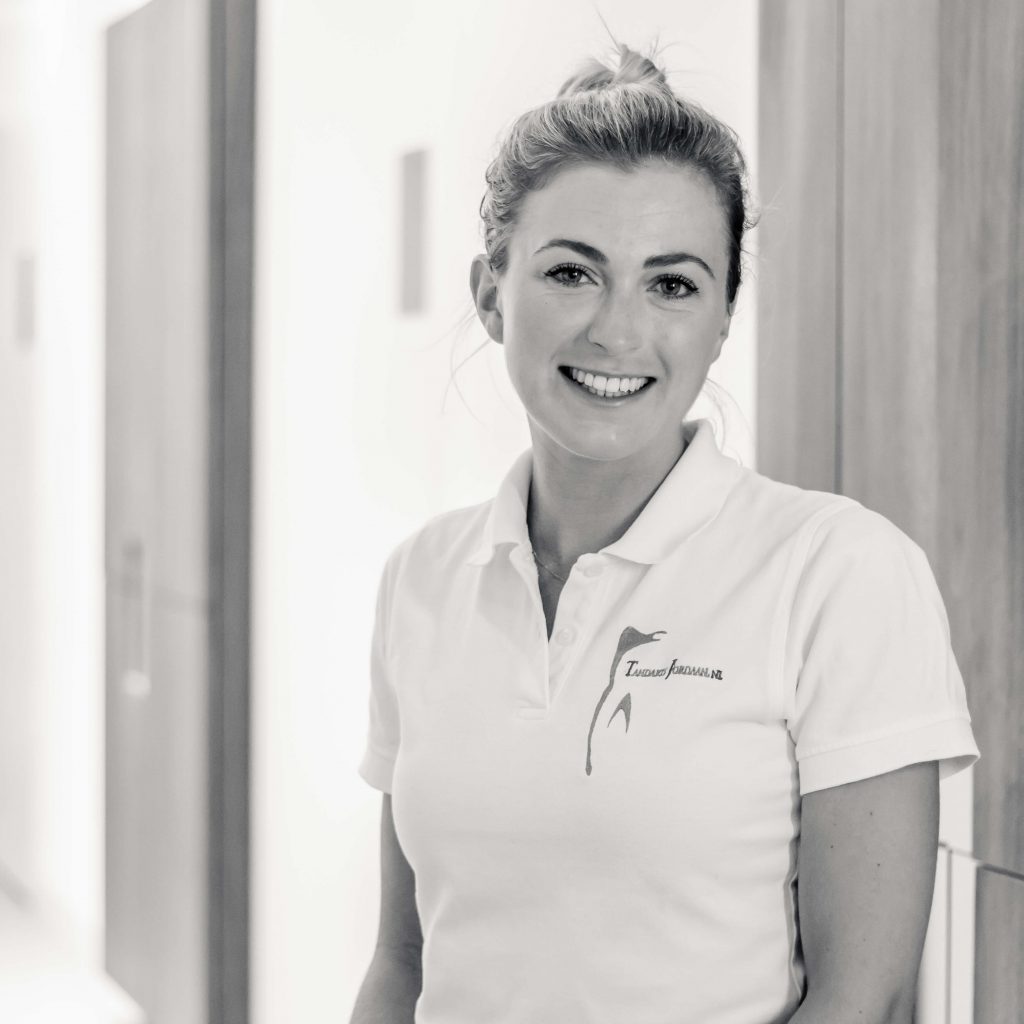 Anouk van der Meij
Dentist for orthodontics