Implantology in Amsterdam
Little accidents happen. Whoops, lost tooth. That´s a bit of a bigger gap to fill! Have no fear though, our implantologist can replace your tooth or molar with an implant or crown. These are identical to your real teeth. No one sees it! This way you can leave the door pain free and smiling.
How do we do that? We replace your tooth root with a titanium screw that we place in the jaw. After the implant has grown into the jaw, we place an implant or crown on top of it. The root of your tooth is replaced with a titanium one which screws directly into the jaw.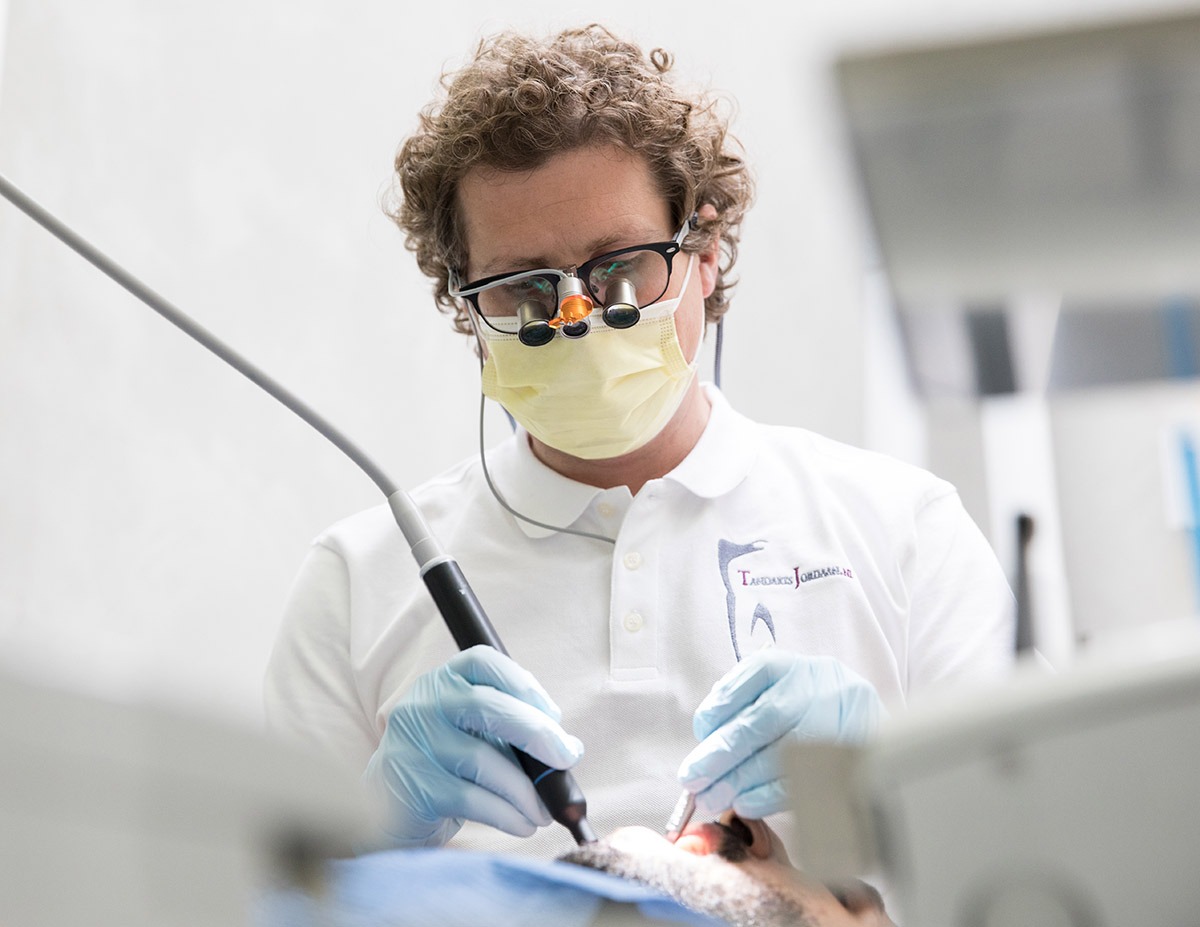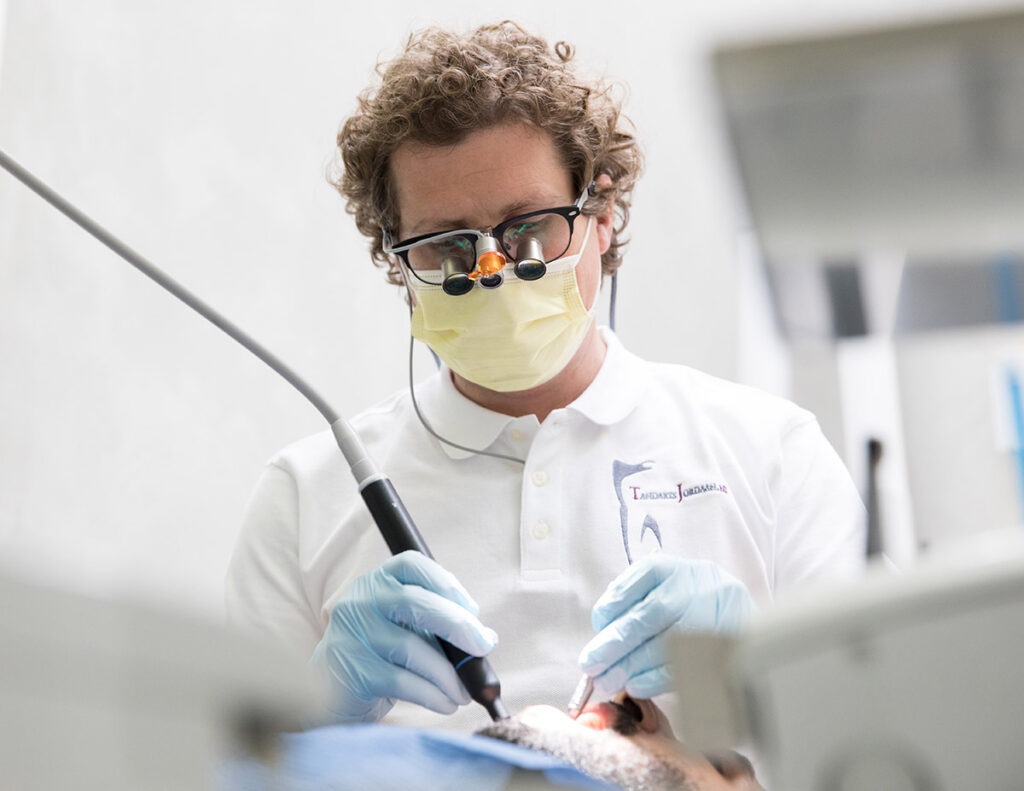 When do you need dental implants or implantology?
A dental implant replaces your original tooth or molar. This can be a solution in the following cases:
A tooth or molar is missing.

You always have problems with your dentures. For example, eating or talking is difficult.

Your prosthesis is not comfortable.

According to your dentist, it is necessary to extract teeth.

You have lost teeth or molars due to other circumstances.
This is what our implantologist does
Replacing a complete tooth or molar is specialist work. This is what the treatment looks like:
During a consultation we make a personal treatment plan, tailored to your teeth.

We will take an X-ray to see how much jawbone you have. Is there not enough bone volume to place an implant? Then it is sometimes possible to make your jaw wider with artificial bone.

If there is enough jawbone, an implantologist will place the implant under local anaesthetic.

This is followed by a healing process of 3 to 6 months. During this period, the implant grows firmly to the jaw. How long this takes depends on the location in the jaw.

After healing, the crown, bridge, inlay or prosthesis can be placed.
The difference between crowns, bridges, inlays and dentures
Our implantologist can solve your oral problem in different ways. Depending on your situation, we choose one of the methods below.
A

crown

is a porcelain cap that falls over your tooth. The tooth or molar is pre-ground to size.

A

bridge

consists of several crowns, with a fake tooth (also known as a dummy) in between. Bridges are a good solution when several teeth are missing.

An

inlay

is exactly between a filling and a crown. It not only repairs the sides of a tooth, but also the chewing surface.

A

prosthesis

(or click denture) is a complete set of teeth that is clicked onto dental implants. It often requires two to four implants.
Make an appointment for implantology in the center of Amsterdam
Are you looking for an implantologist in Amsterdam? At Tandarts Jordaan we are happy to help you with a new tooth that is indistinguishable from a real one. Make an appointment online at a day and time that suits you.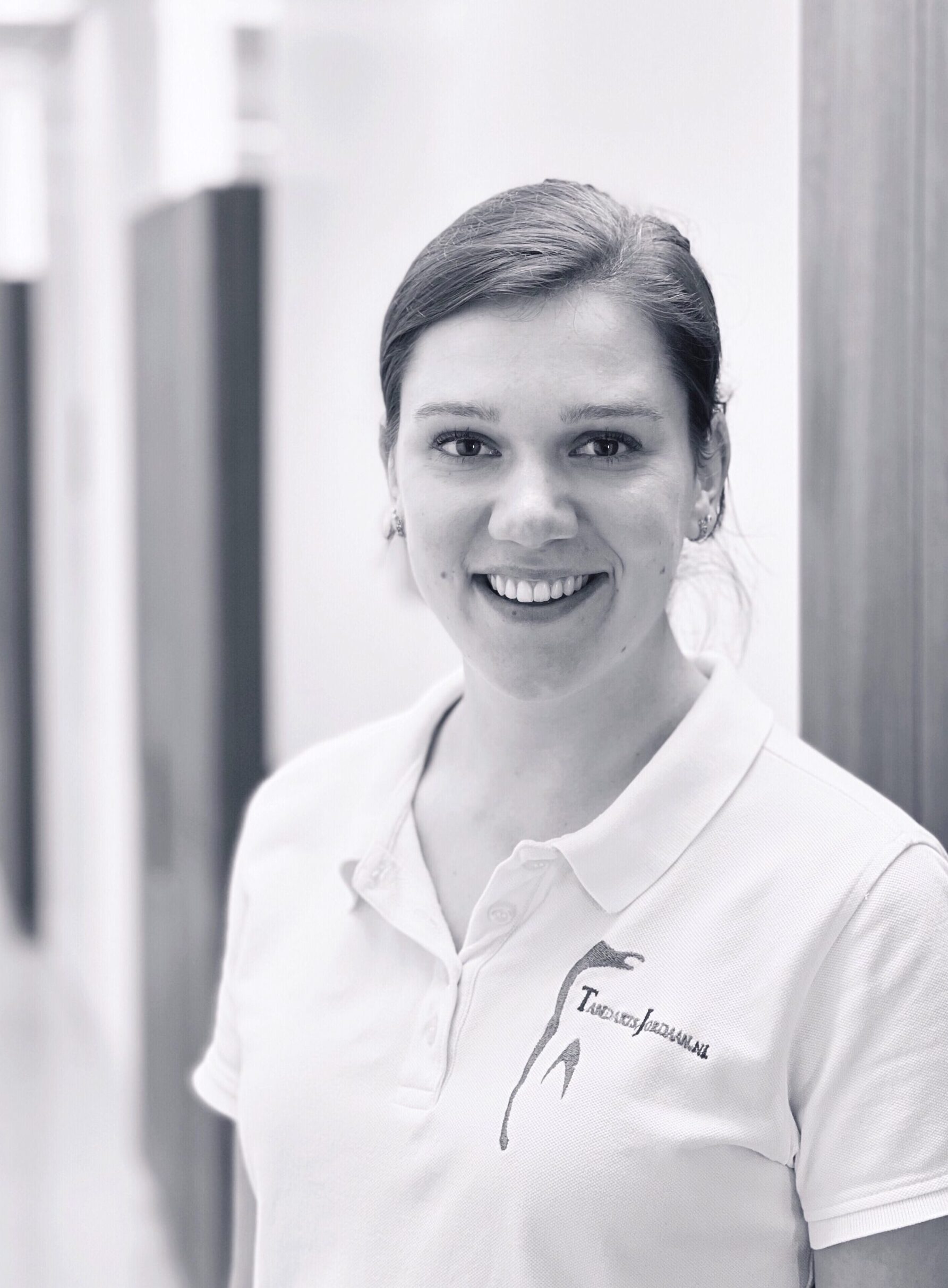 Hannah van Stuivenberg
Dental assistant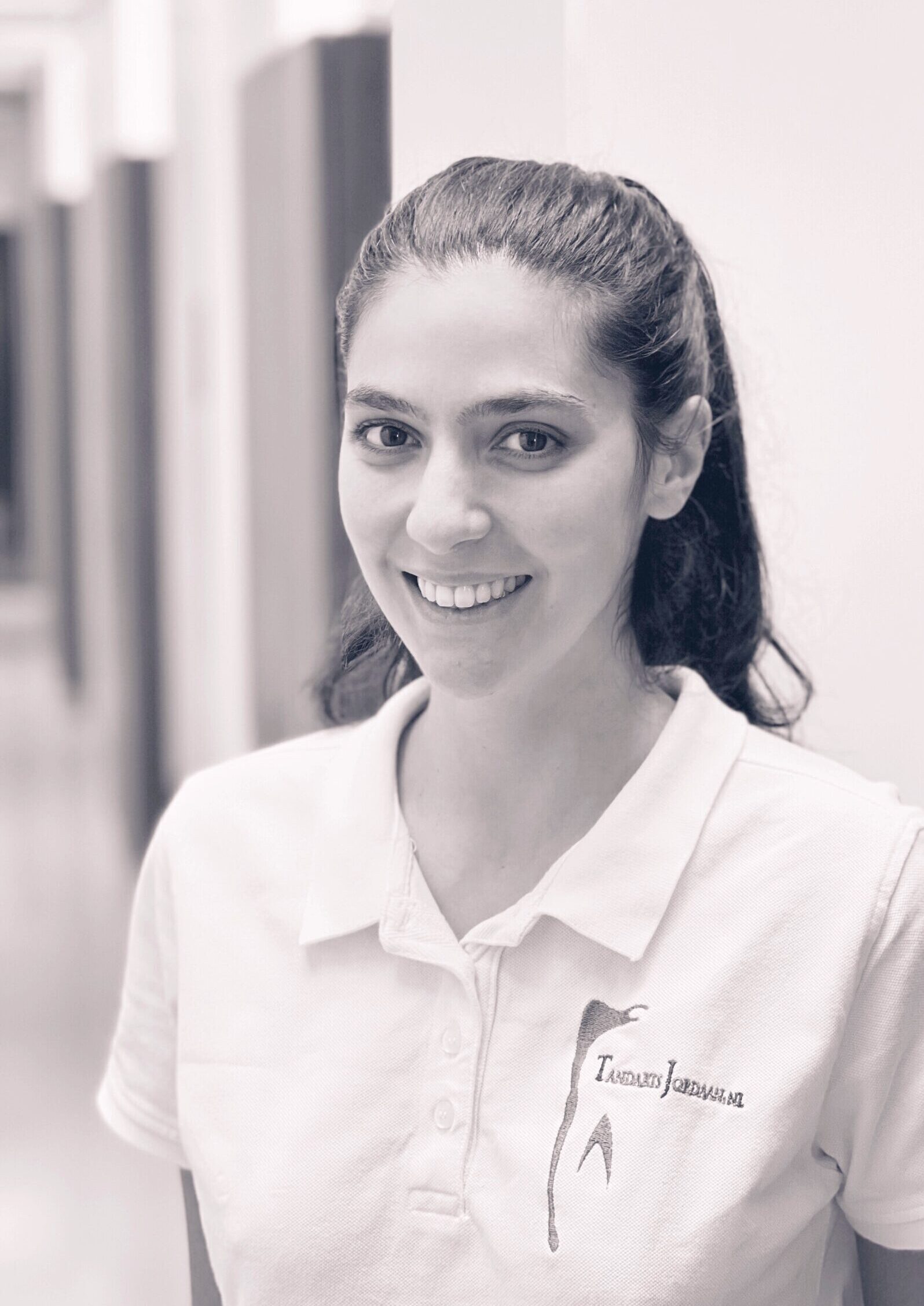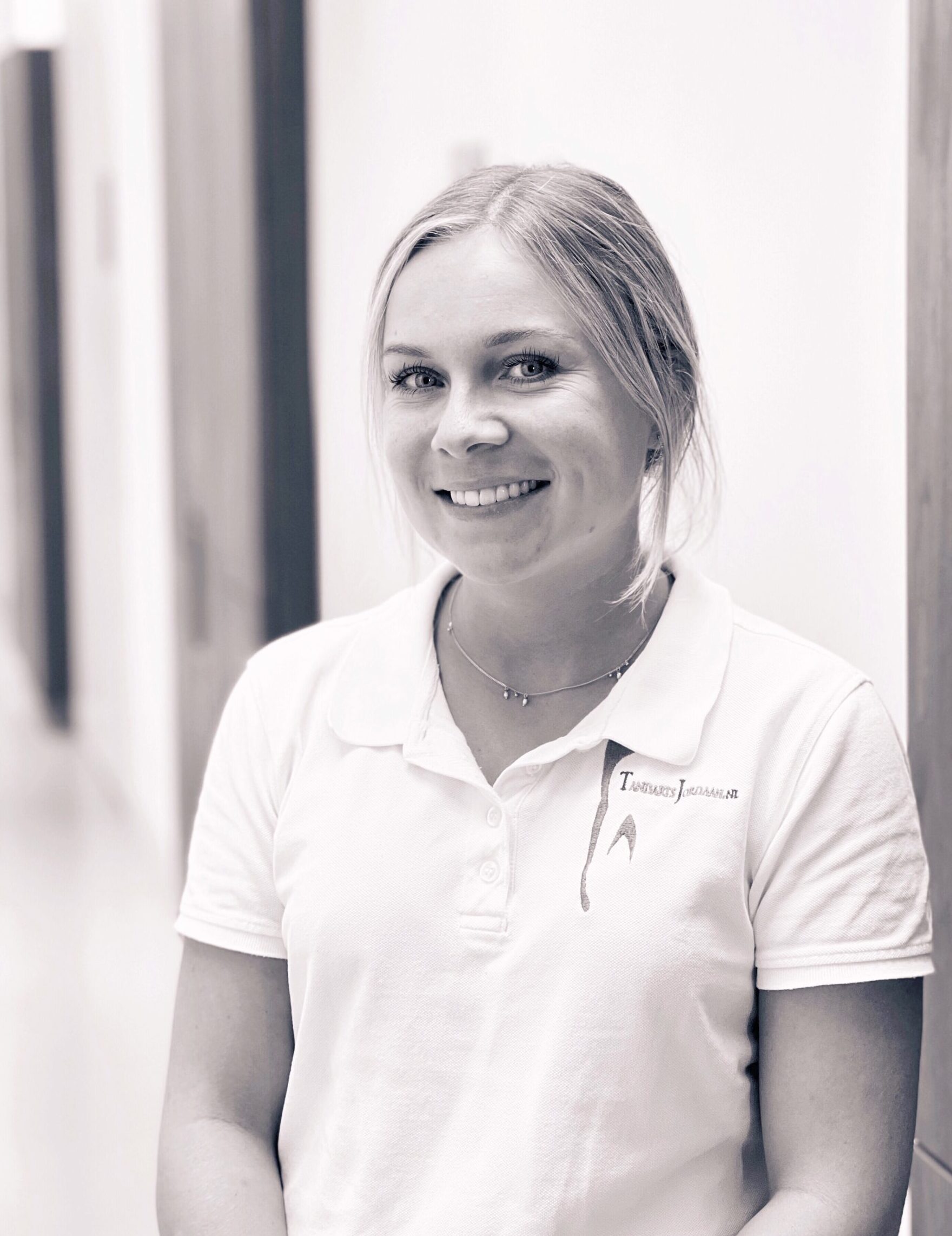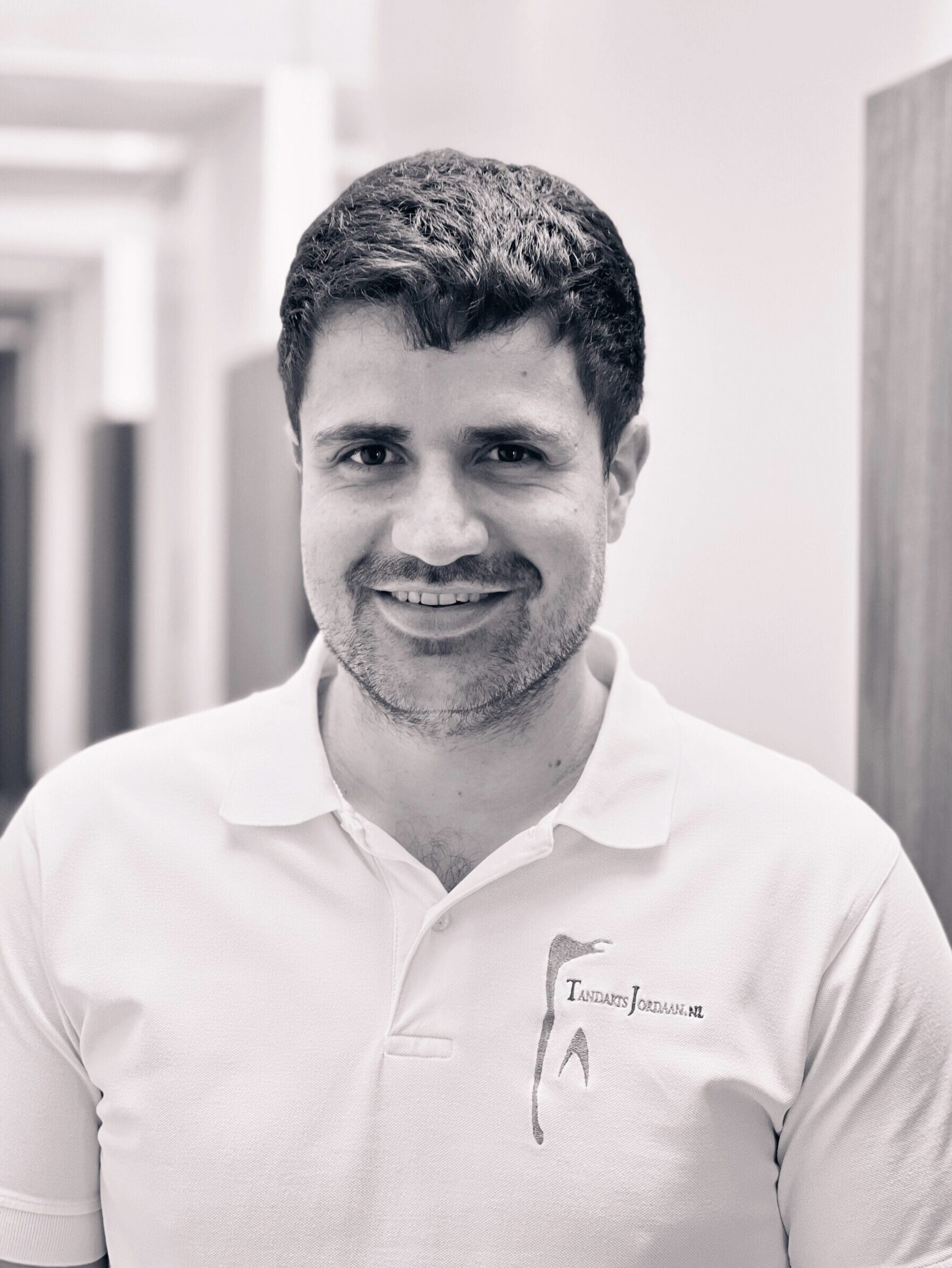 Kostantinos Kosmidis
Periodontist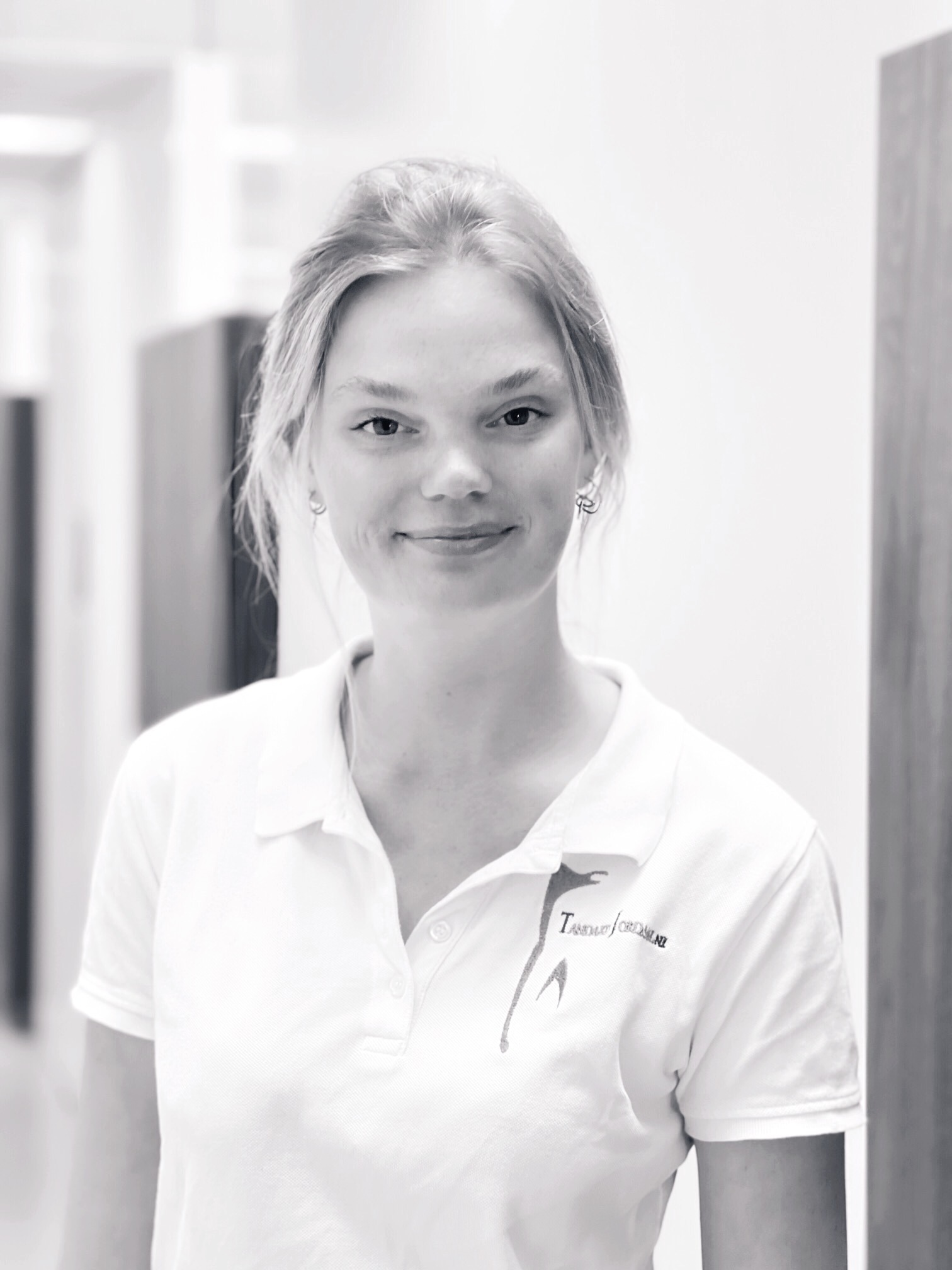 Mette Rijk
Dental hygienist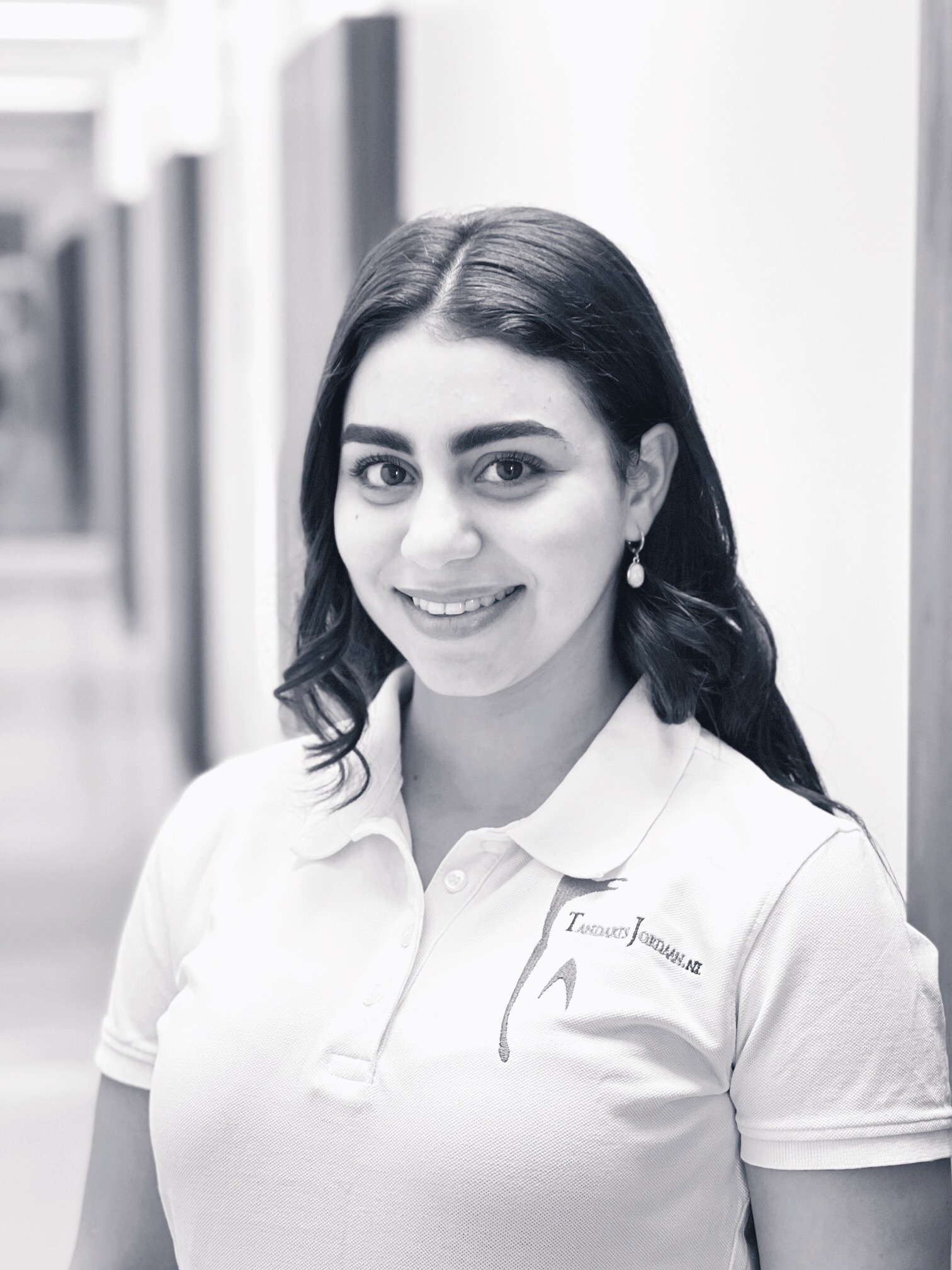 Maria Henien
Dental assistant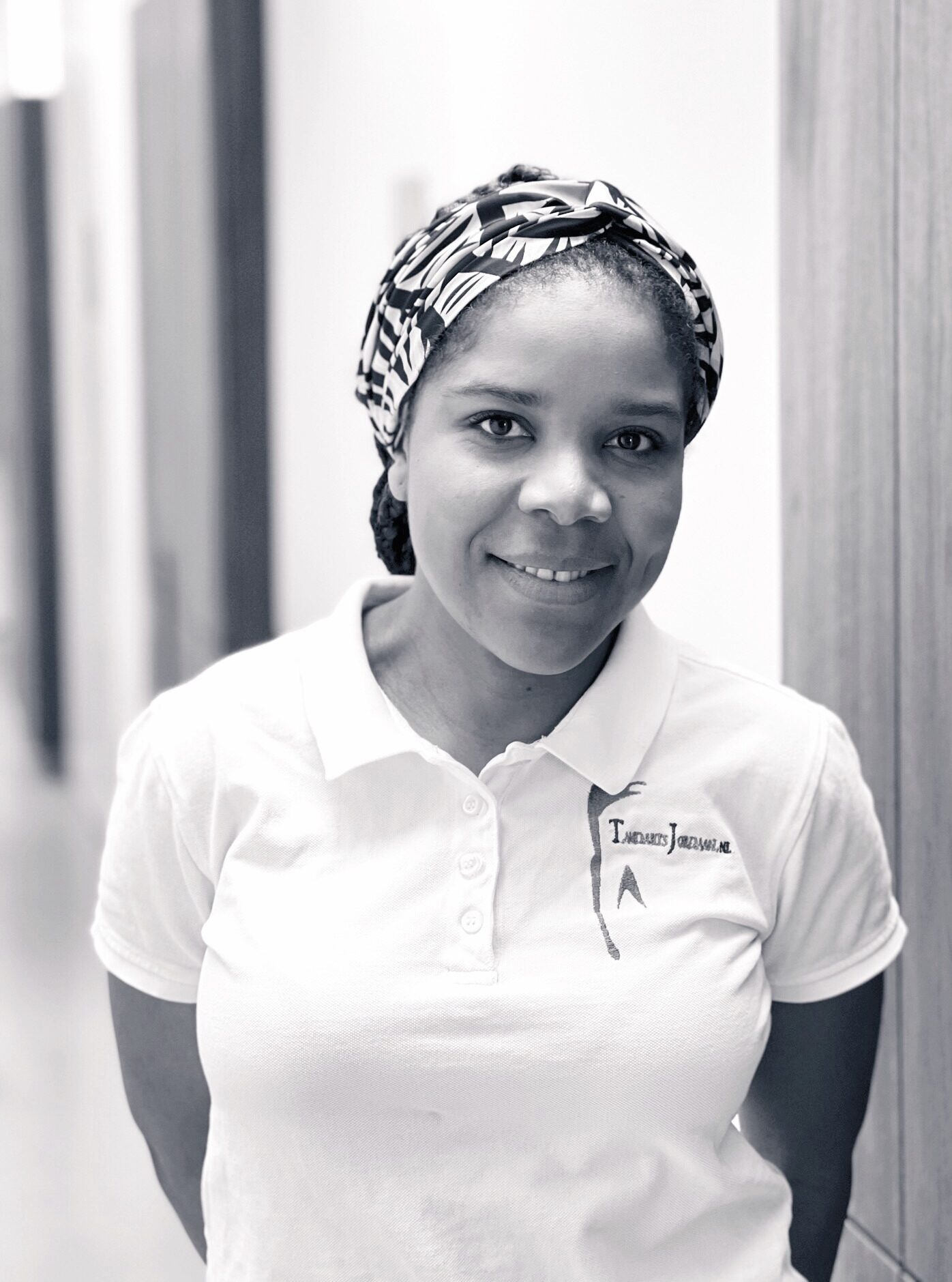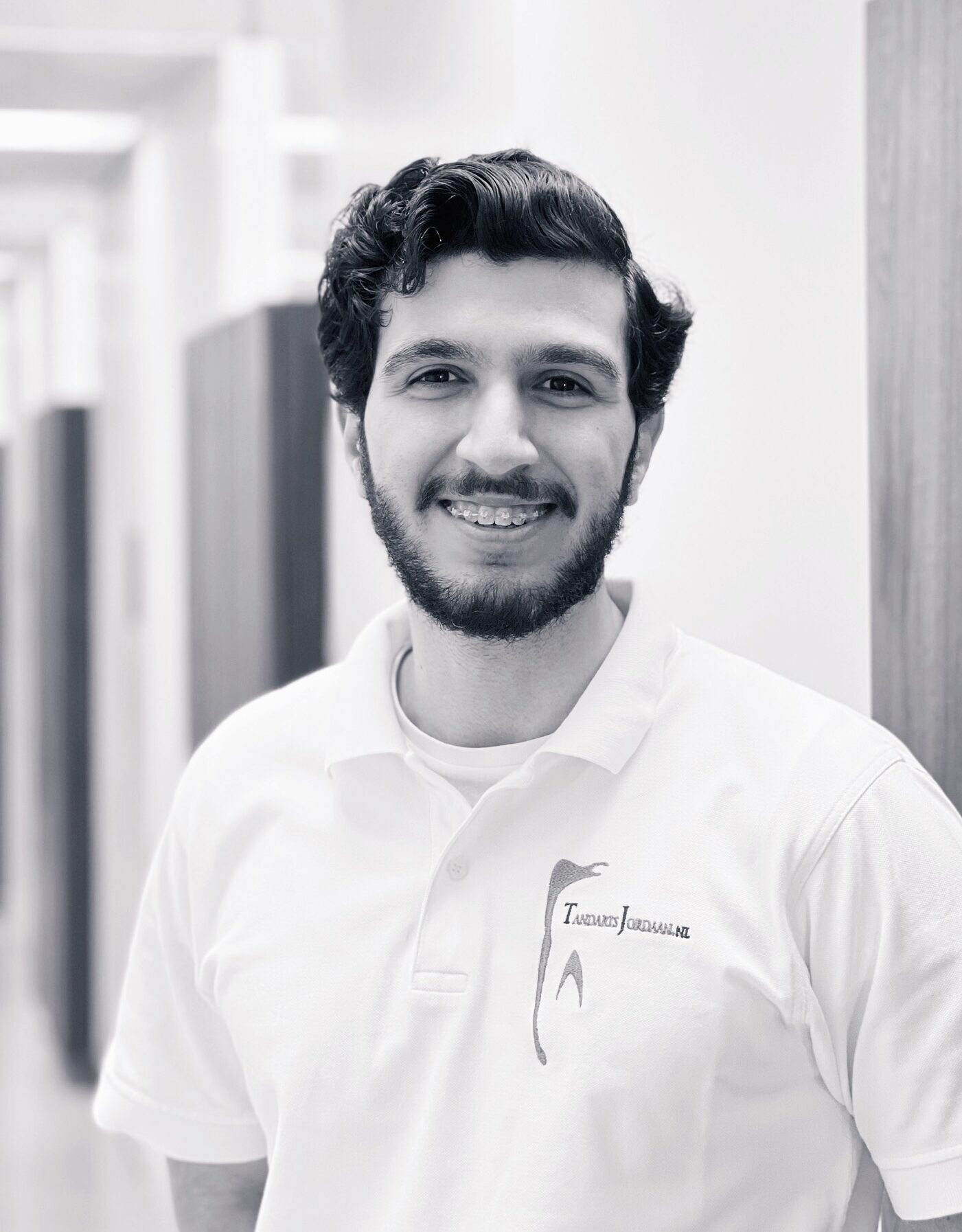 Baran Arisoy
Dental assistant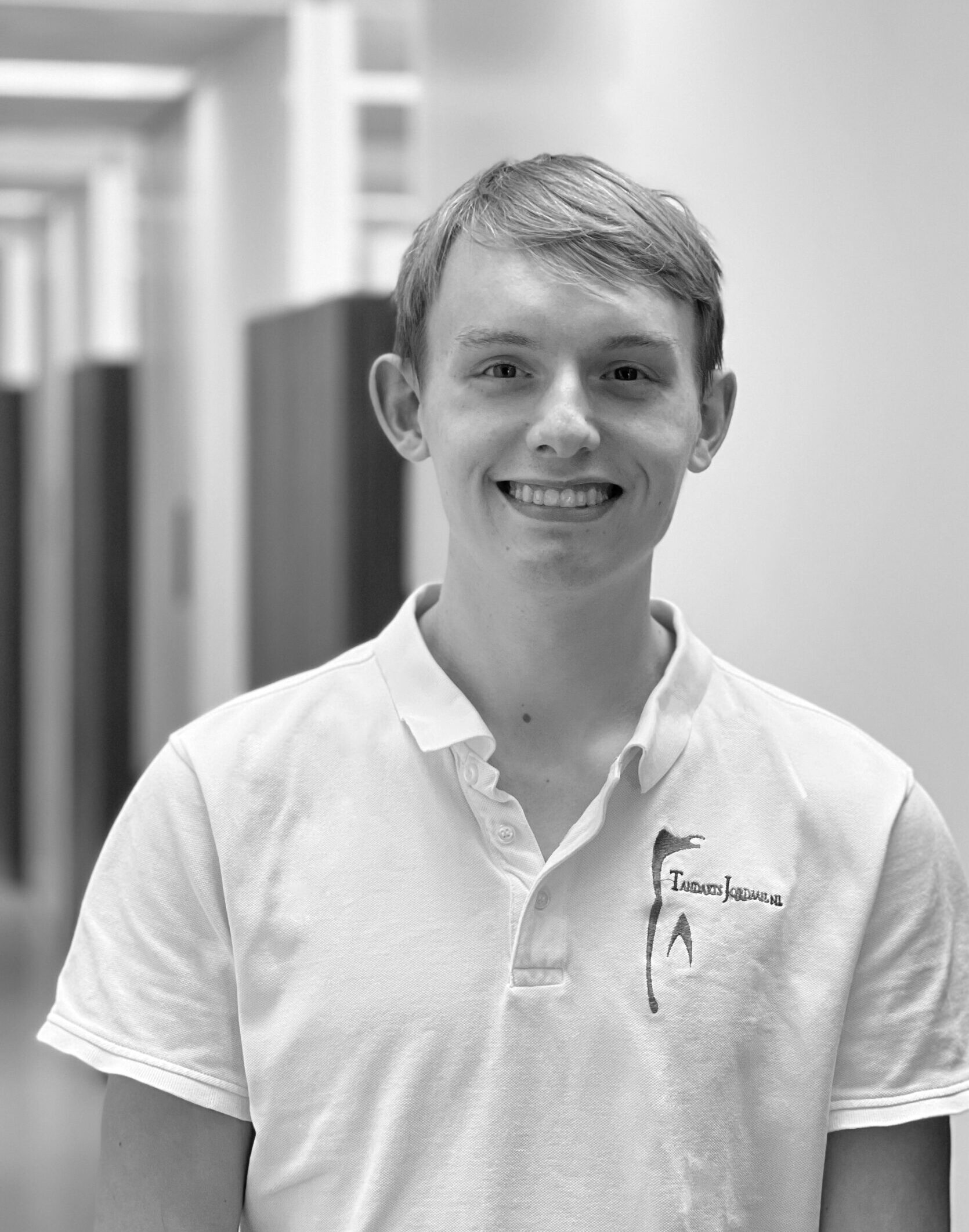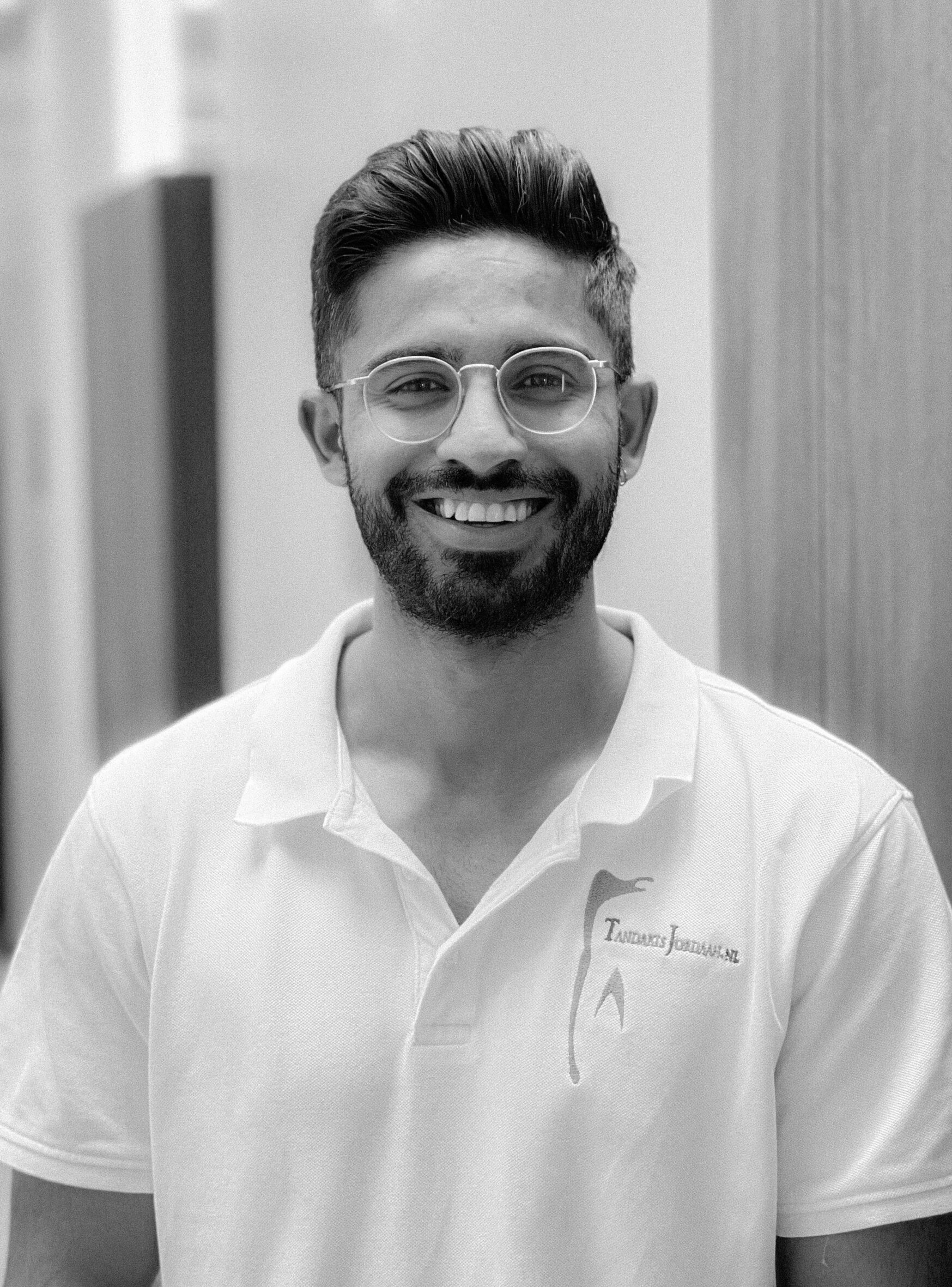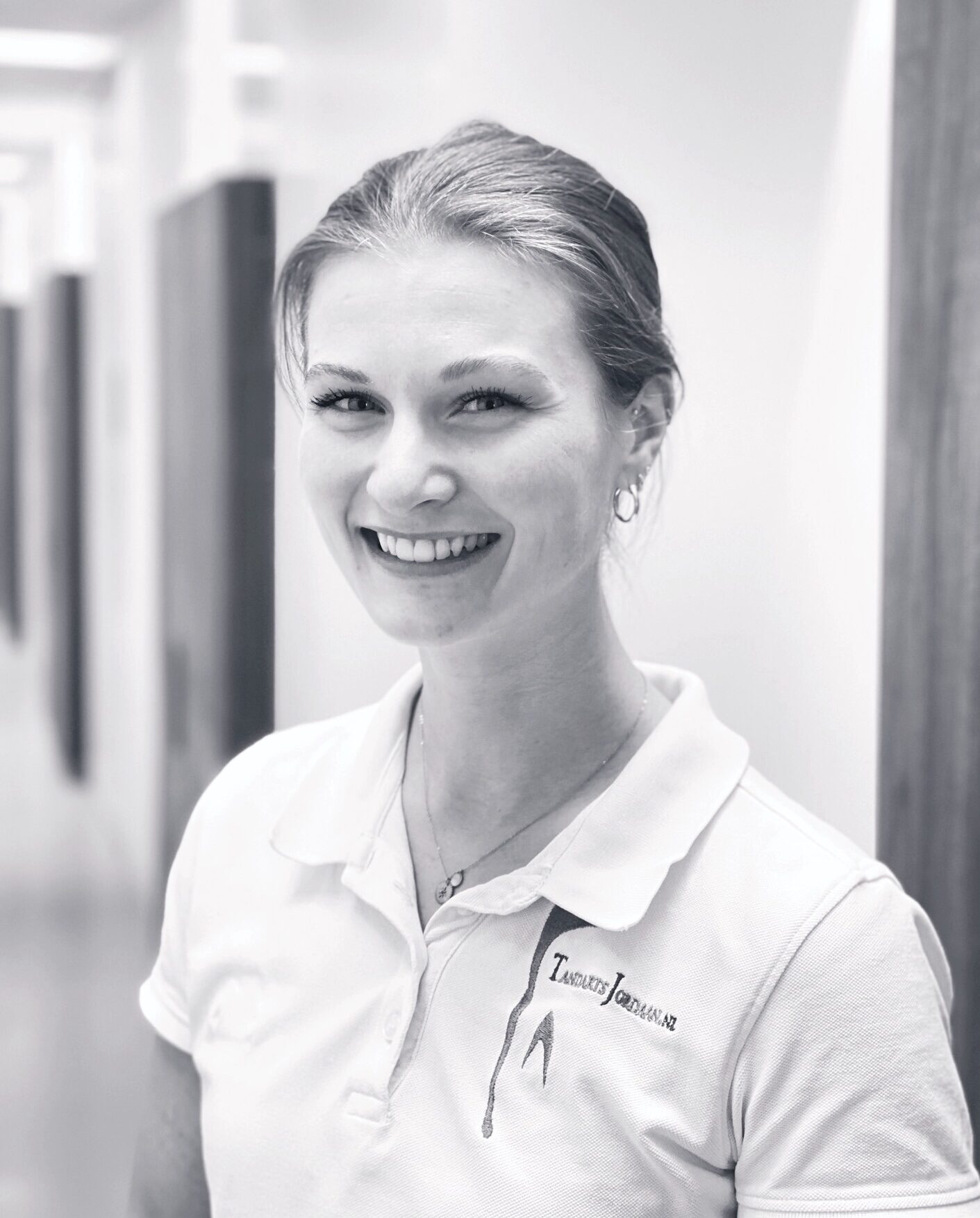 Nina Nijland
Dentist, specializing in periodontology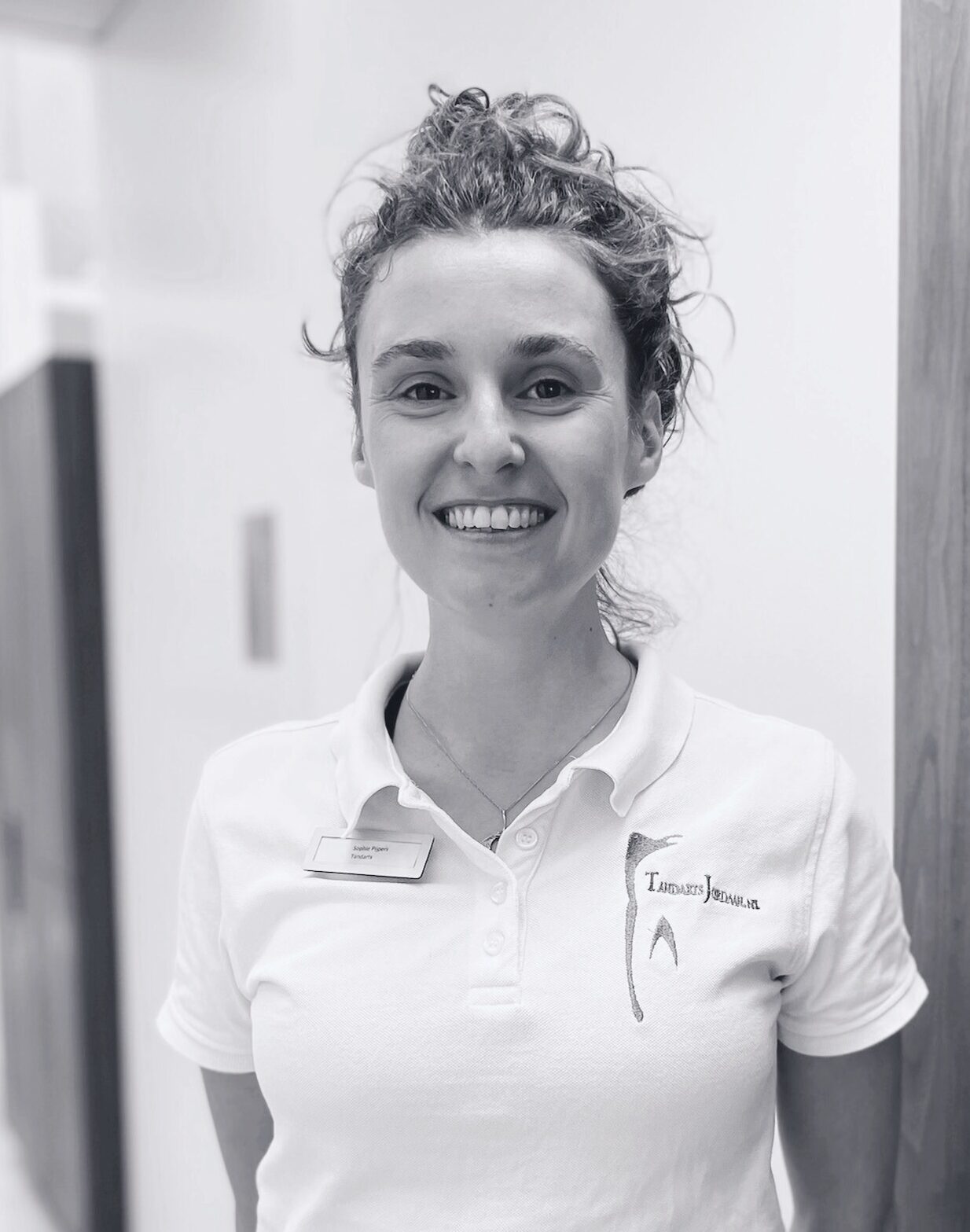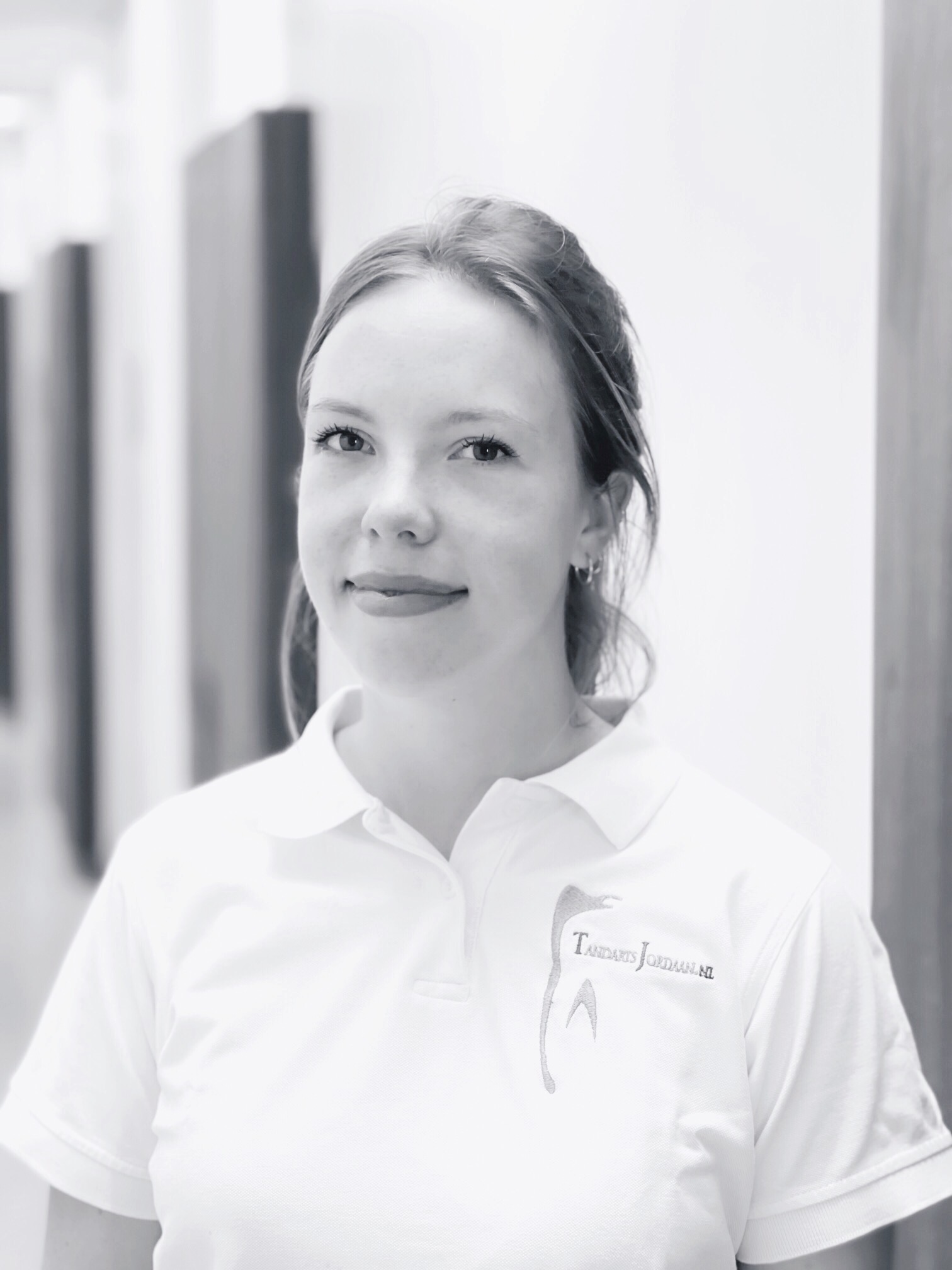 Josje de Bruijne
Dental assistant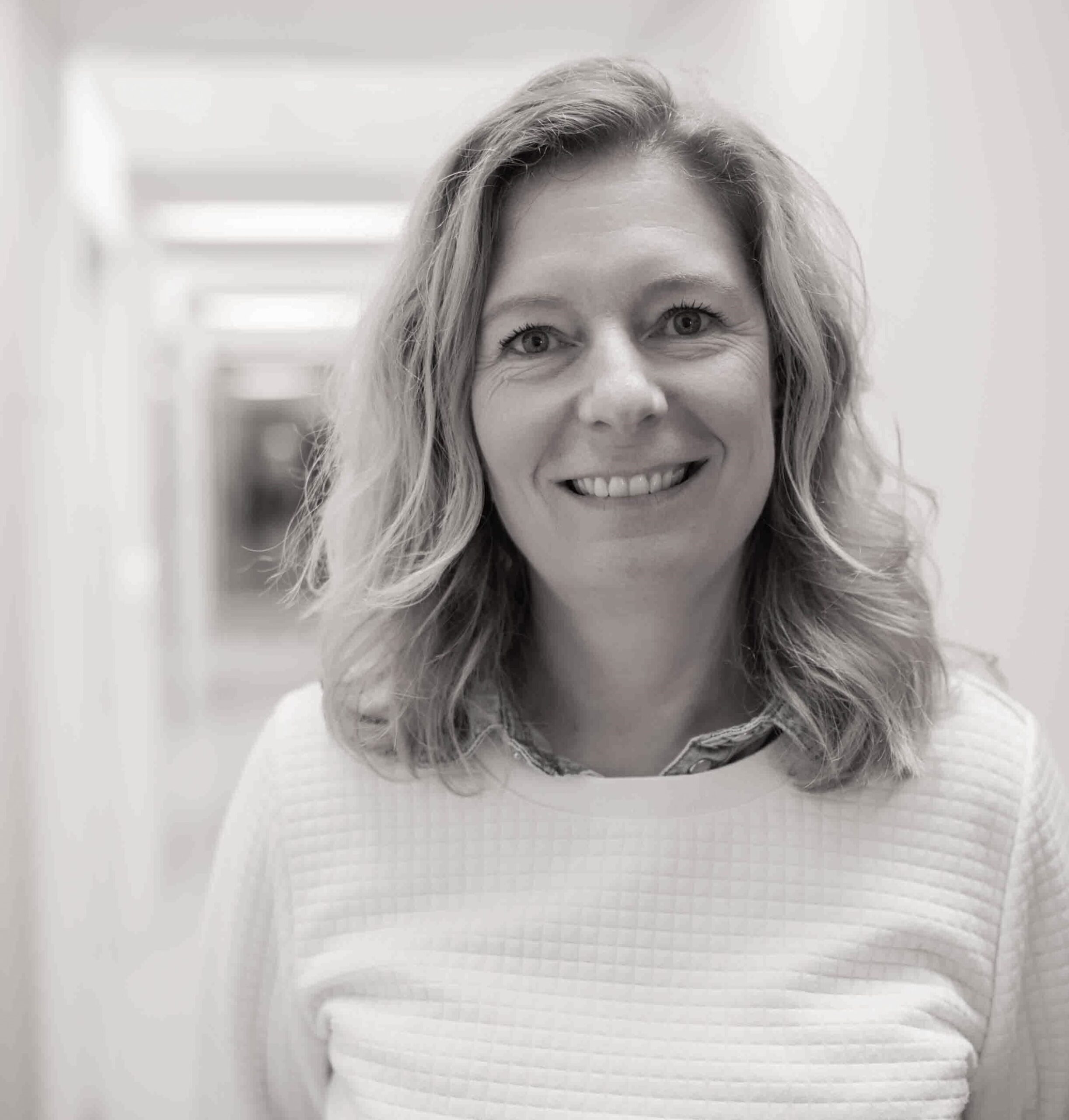 Leontien de Jong
Receptionist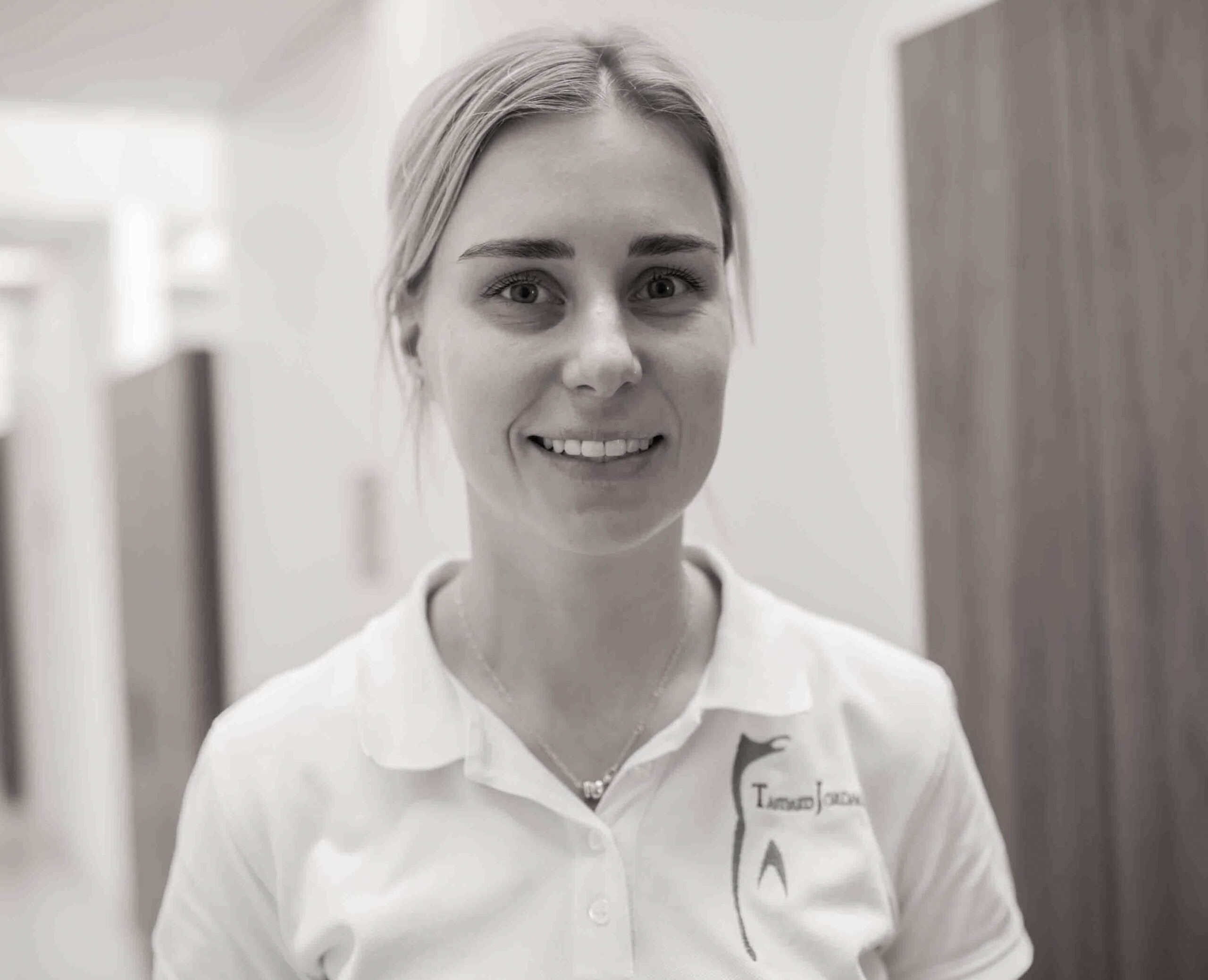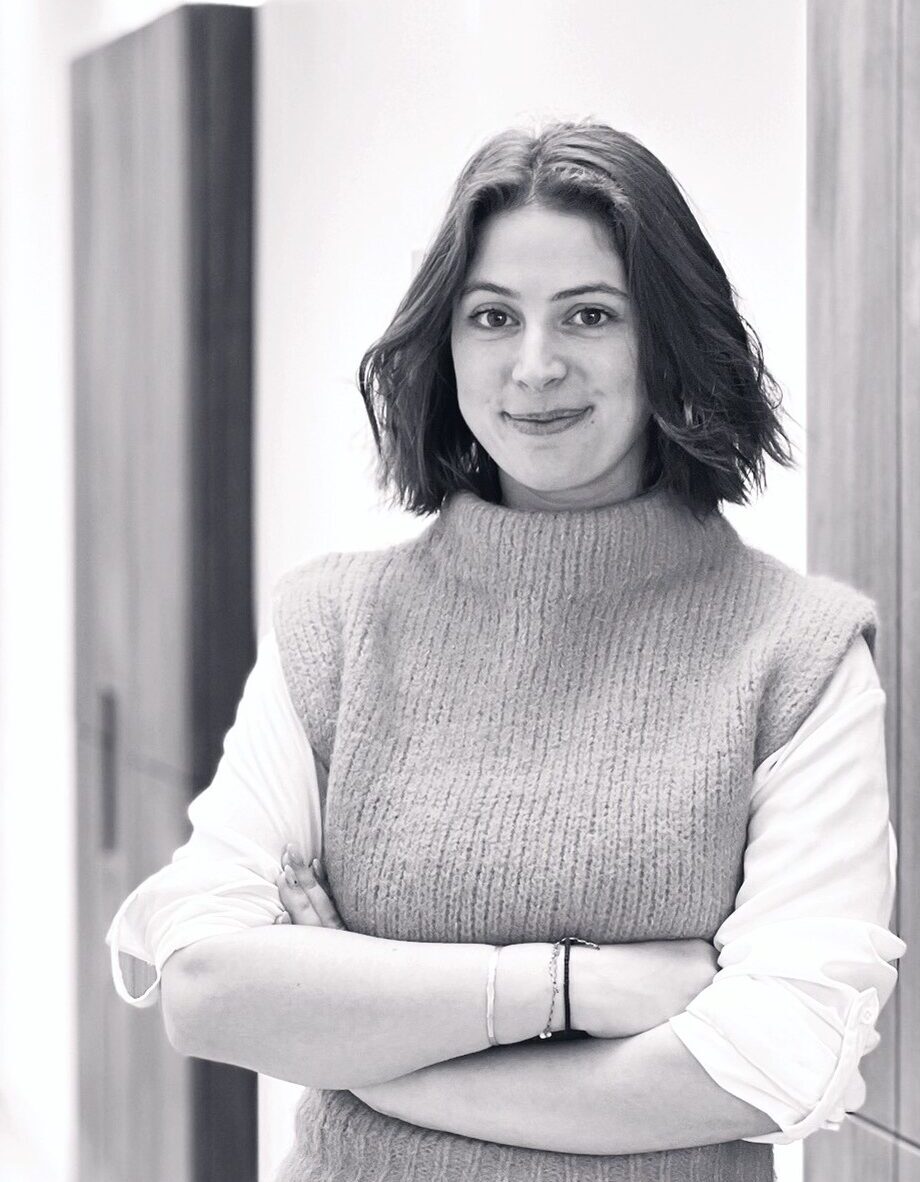 Jana Chatziliontos
Receptionist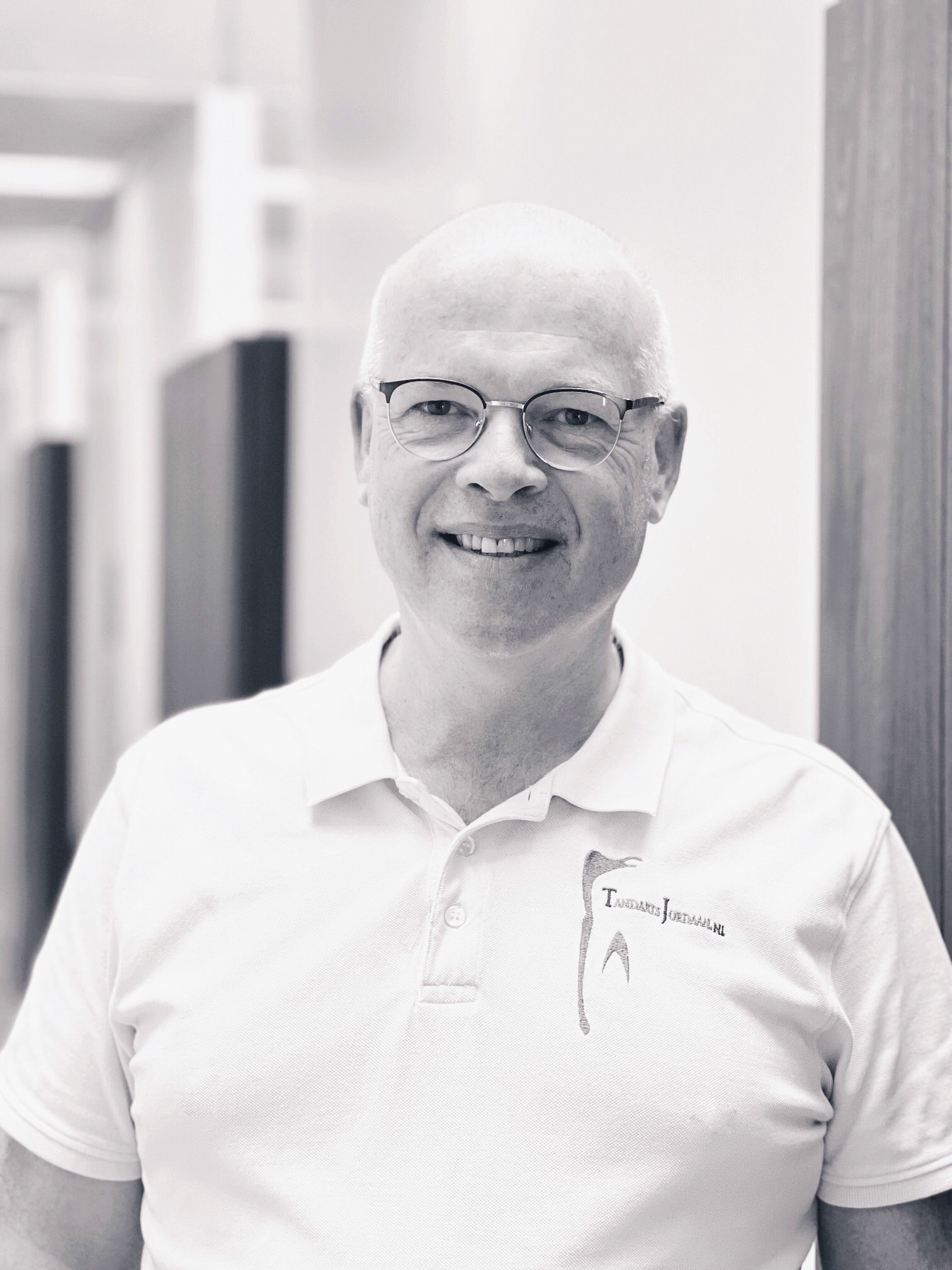 Rein van Heukelom
certified NVOI implantologist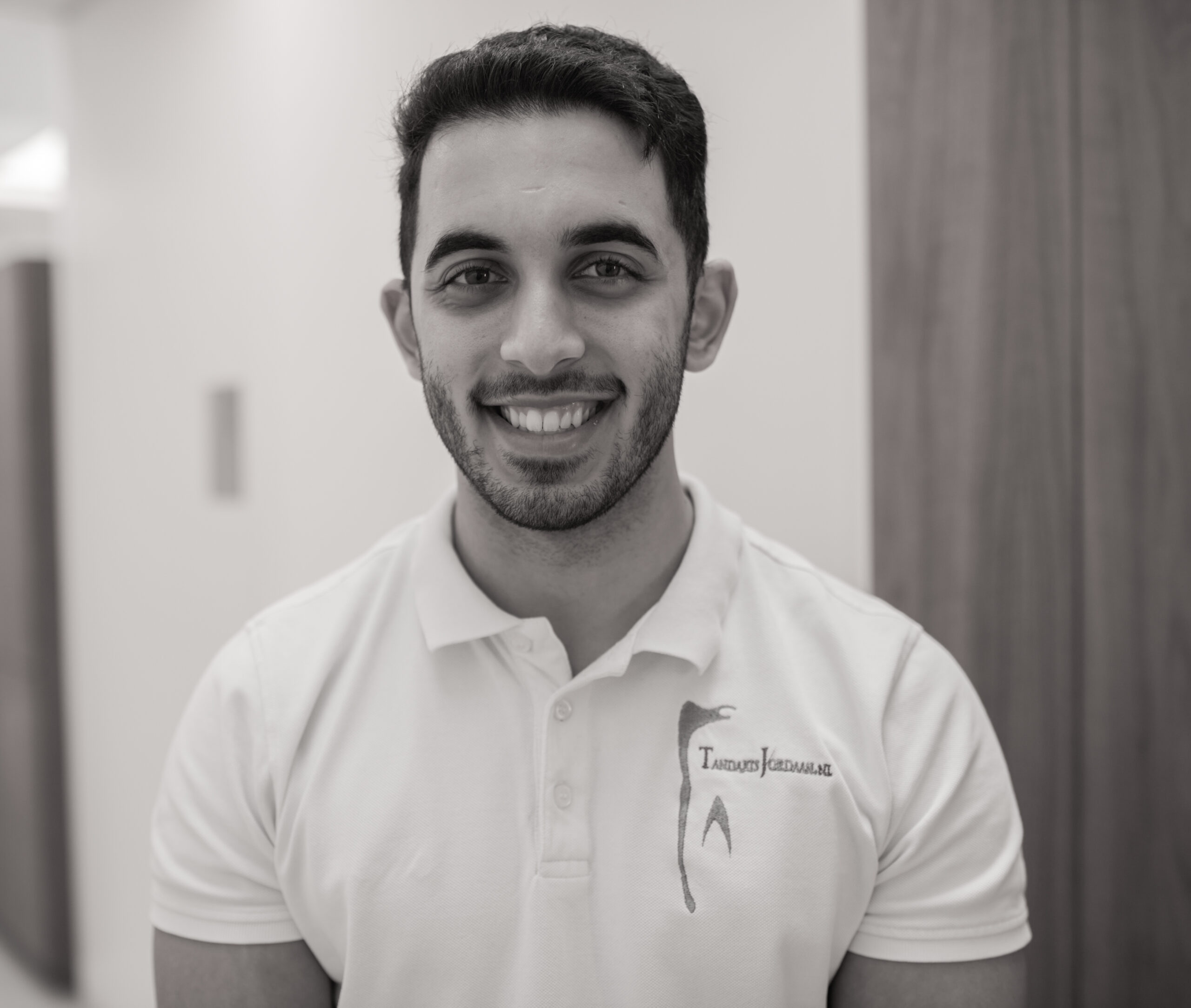 Zubair Mahmoud
Dental assistant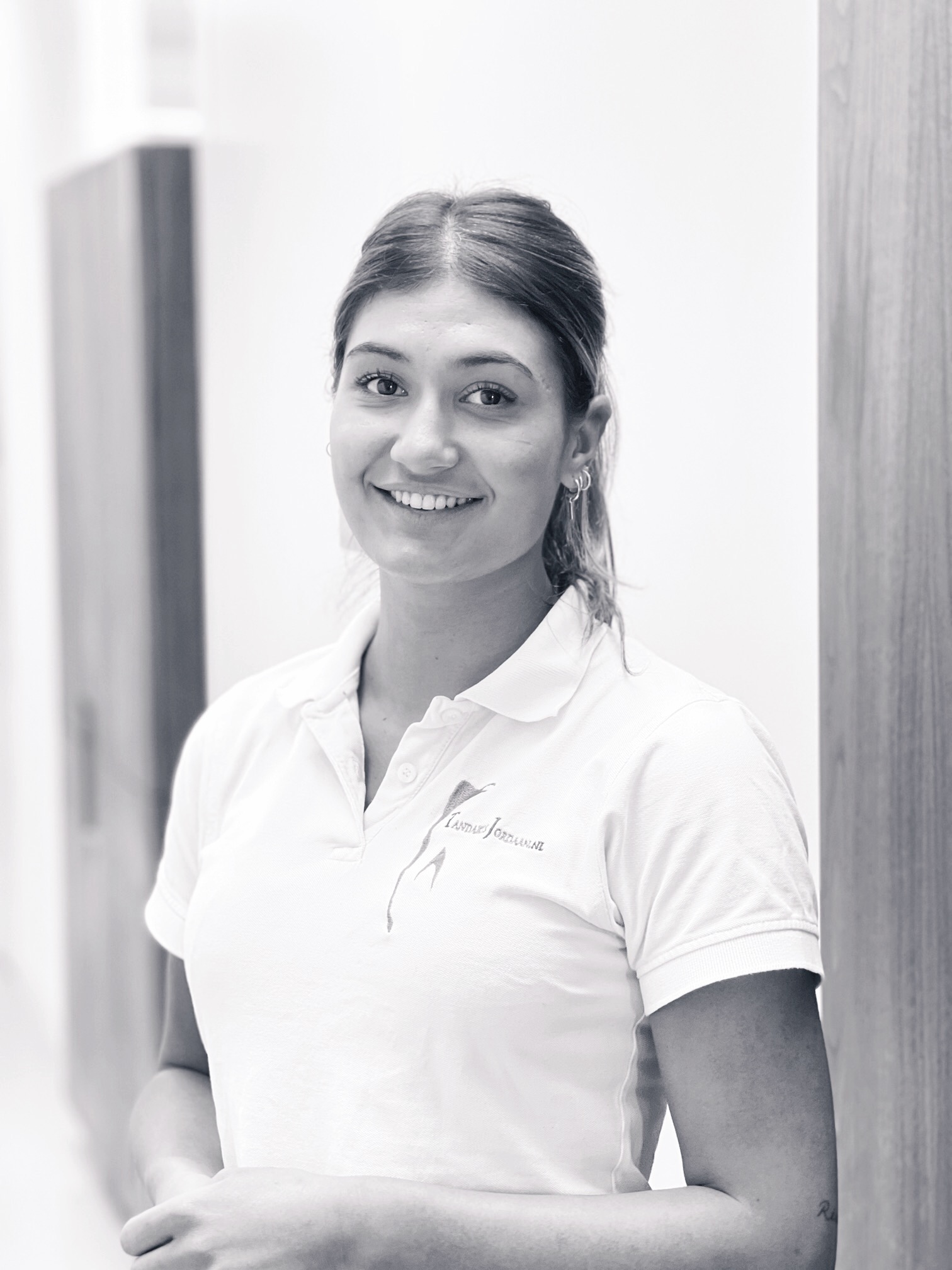 Showa van Es
Dental assistant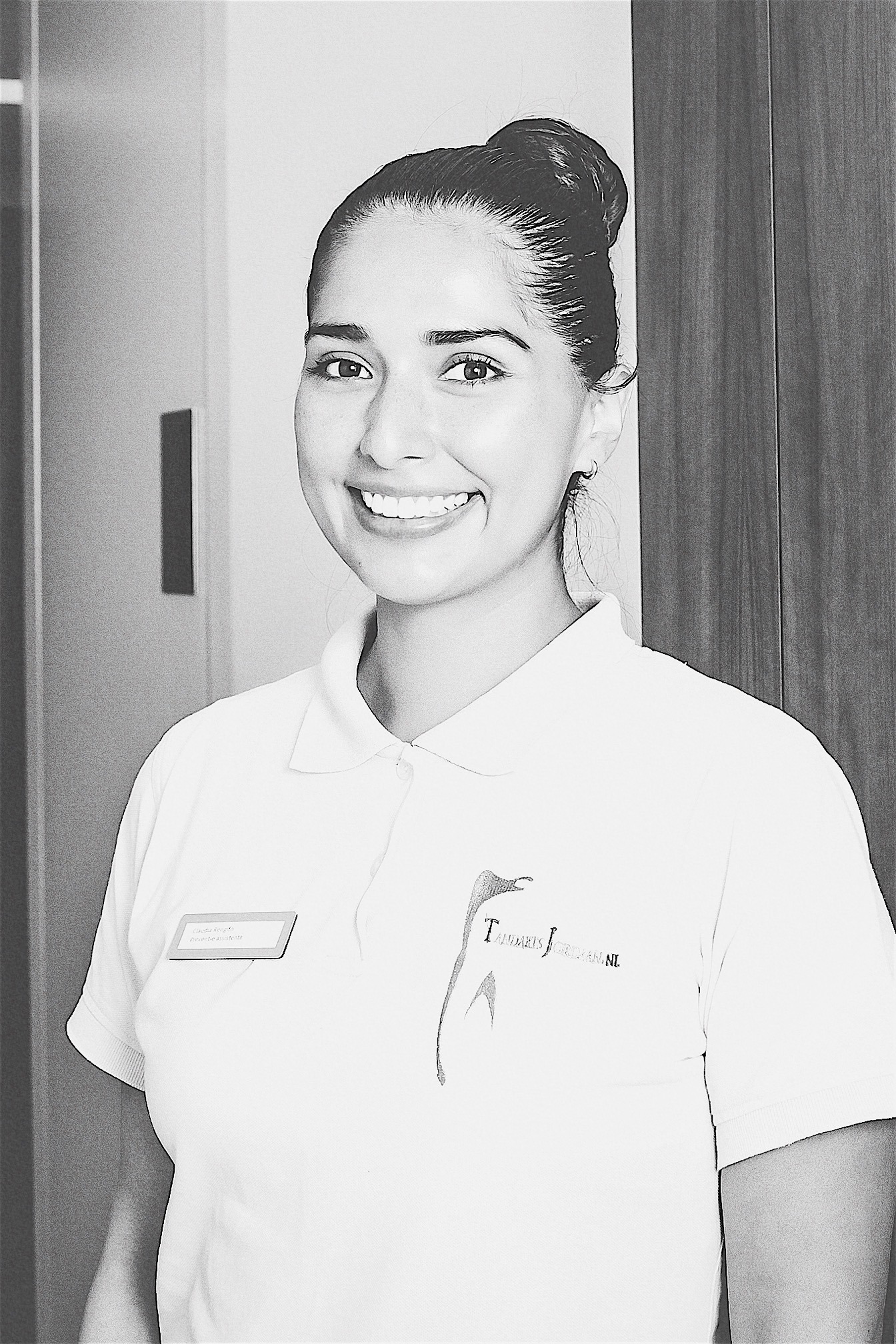 Claudia Rengifo
Periodontics assistant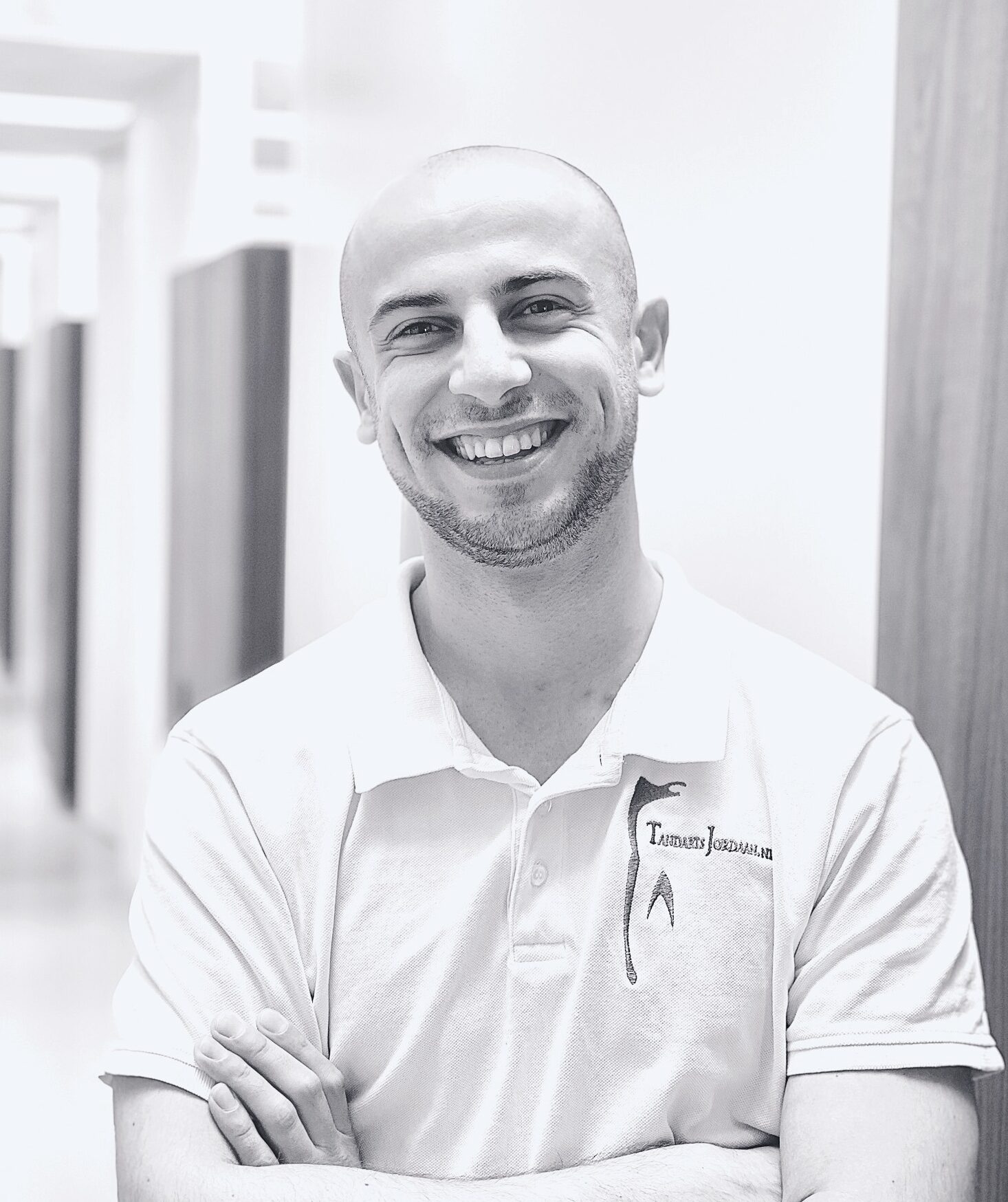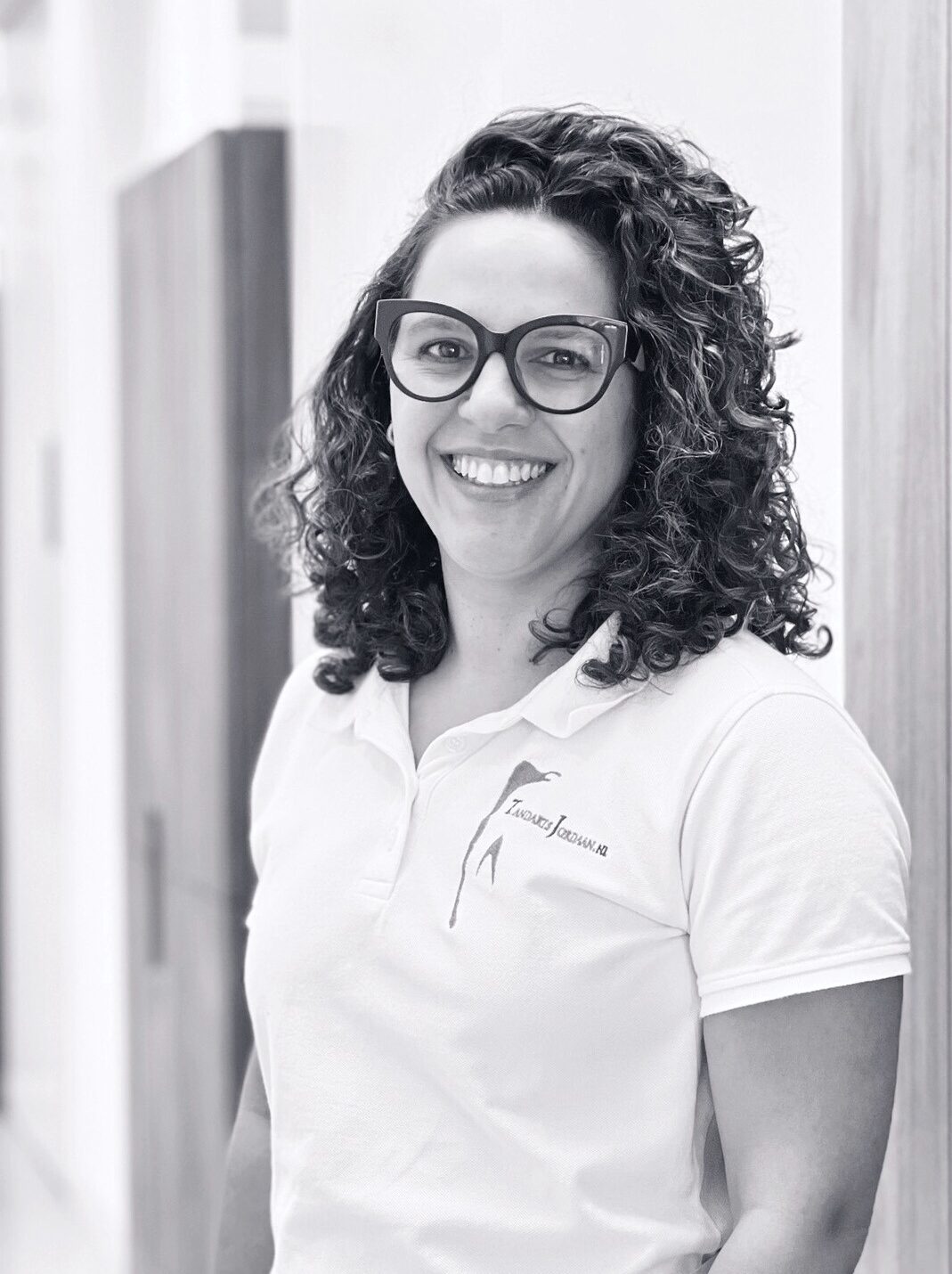 Beatriz Betti
Orthodontics, invisalign doctor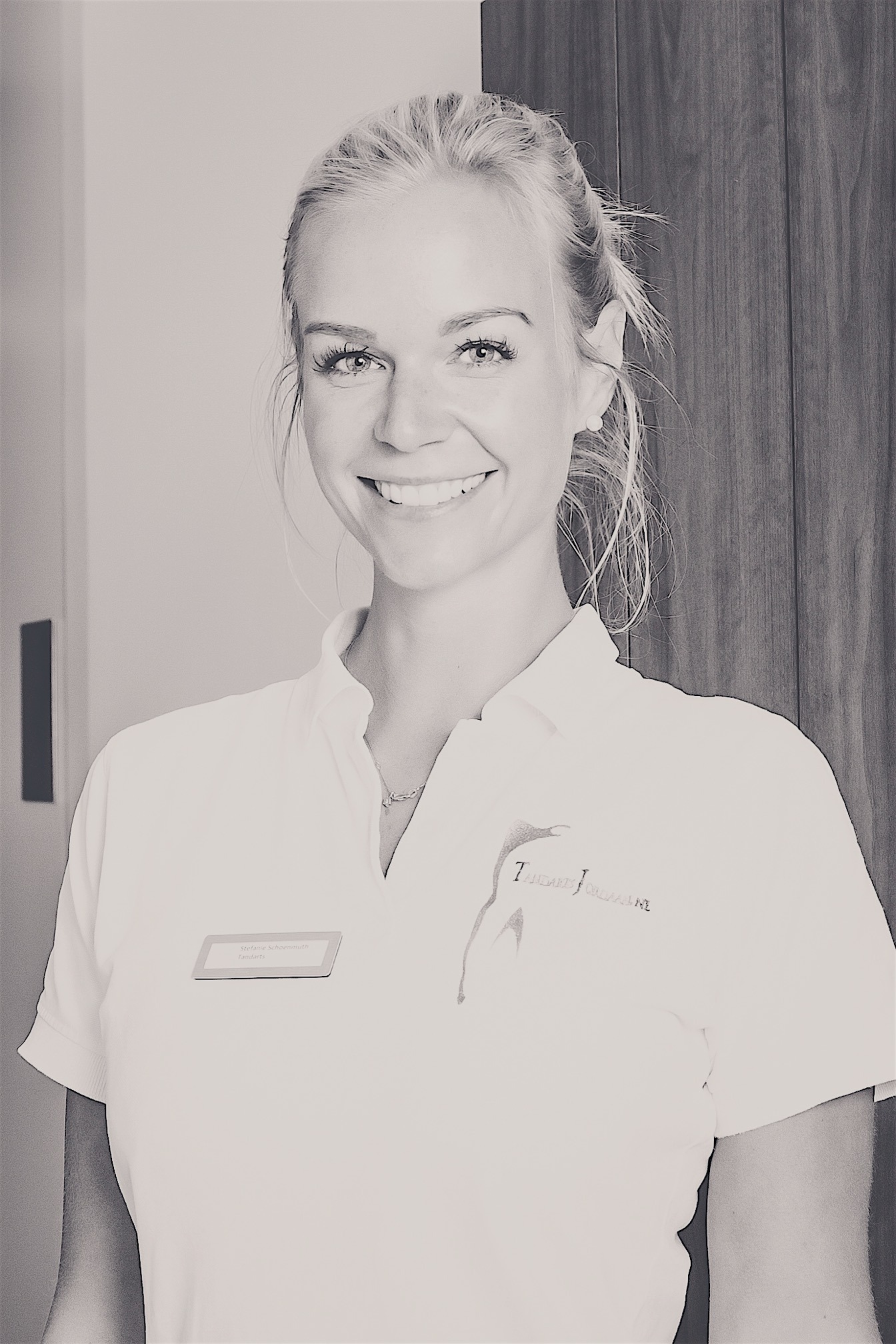 dr. Stefanie Schönmuth
Dentist, PhD in dentistry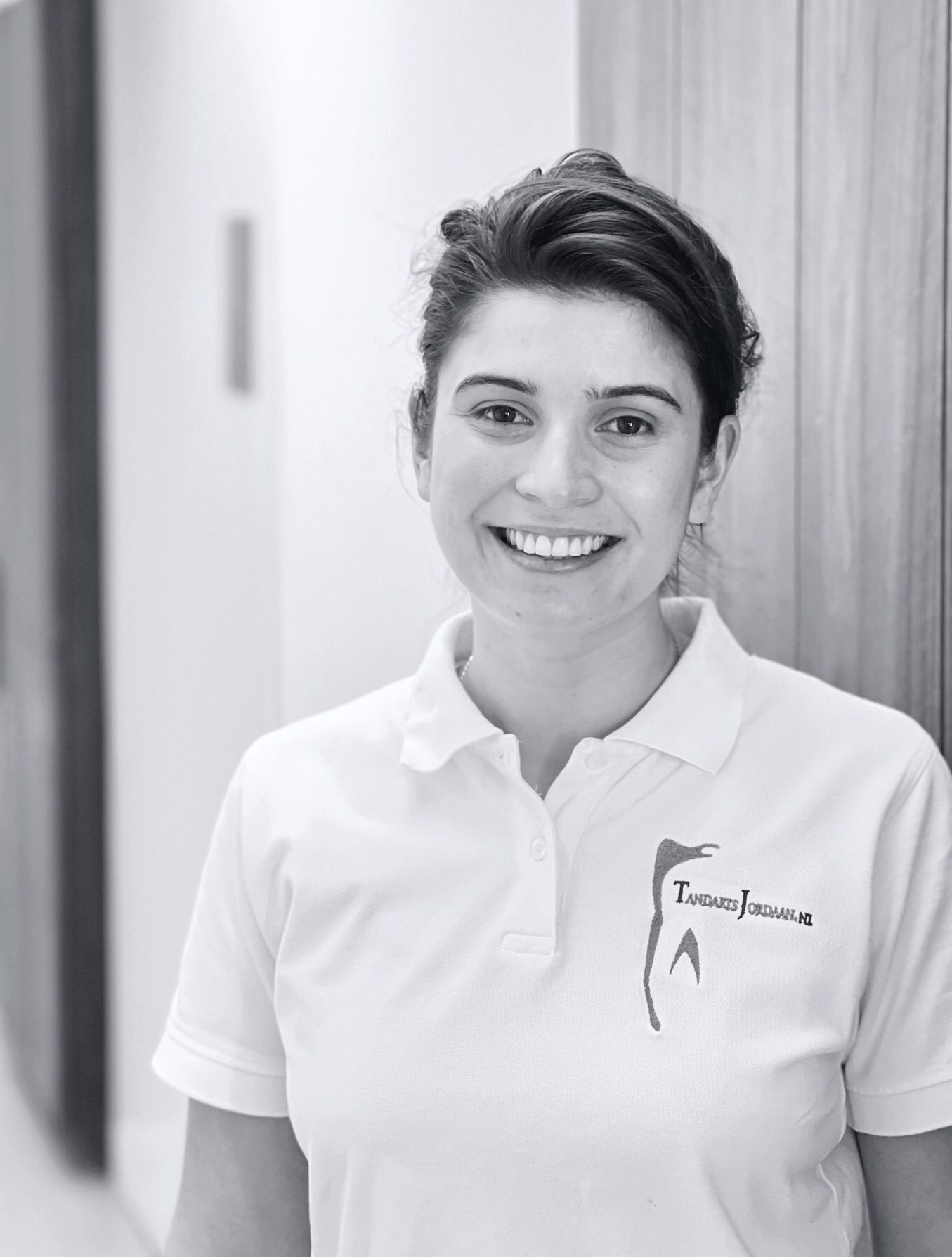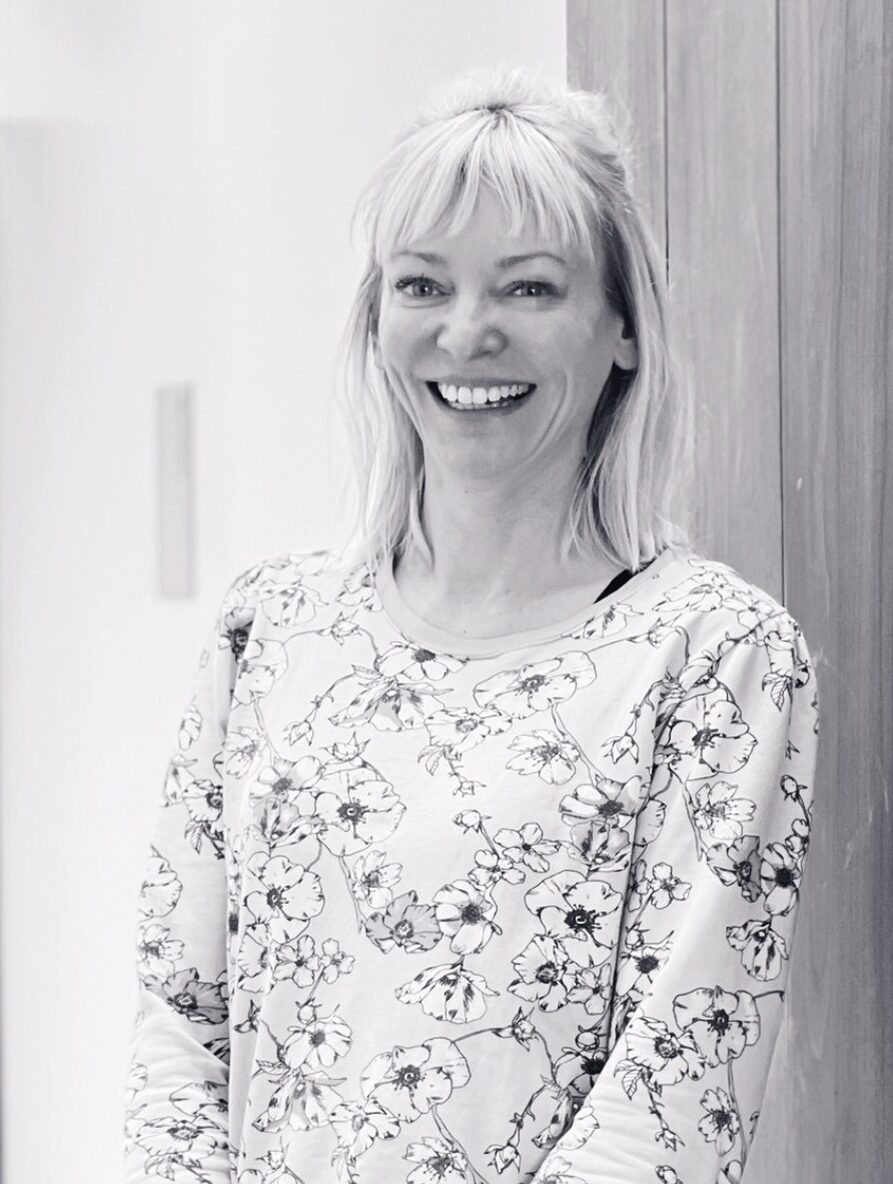 Alexandra Schluter
Receptionist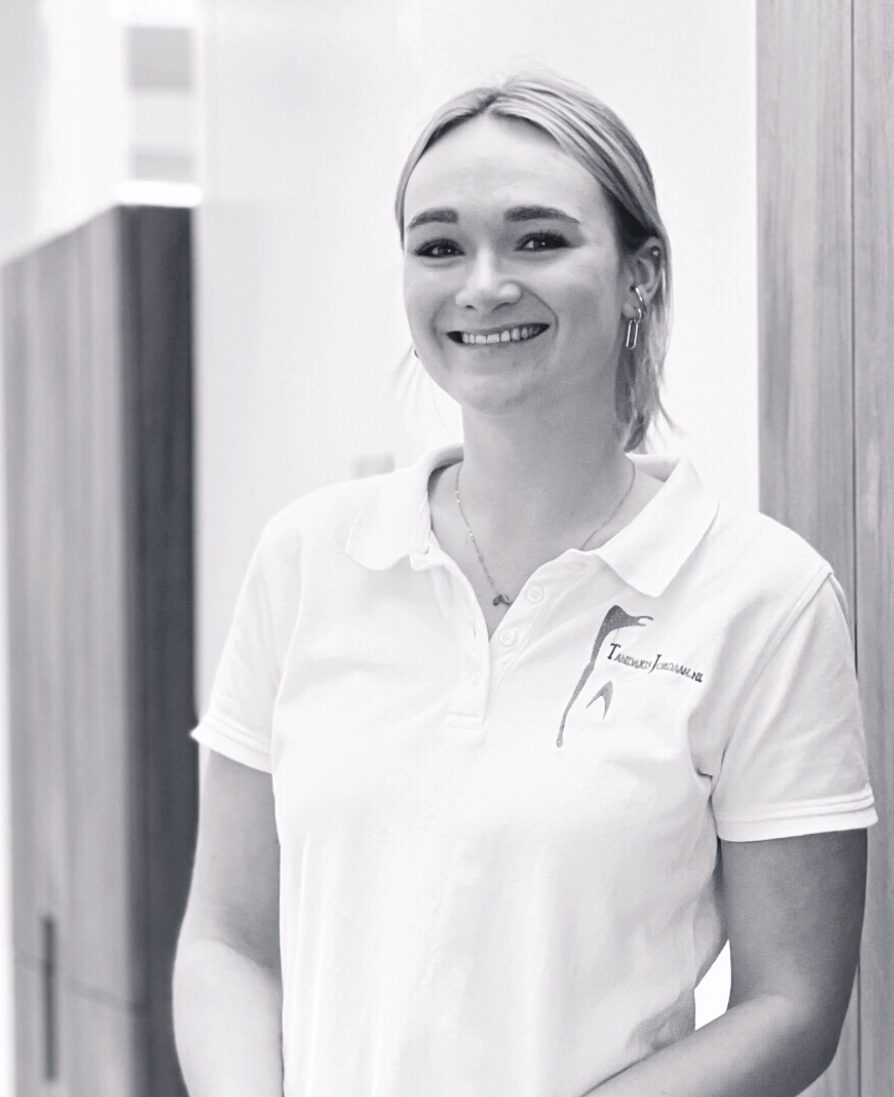 Courtney Willems
Dental hygienist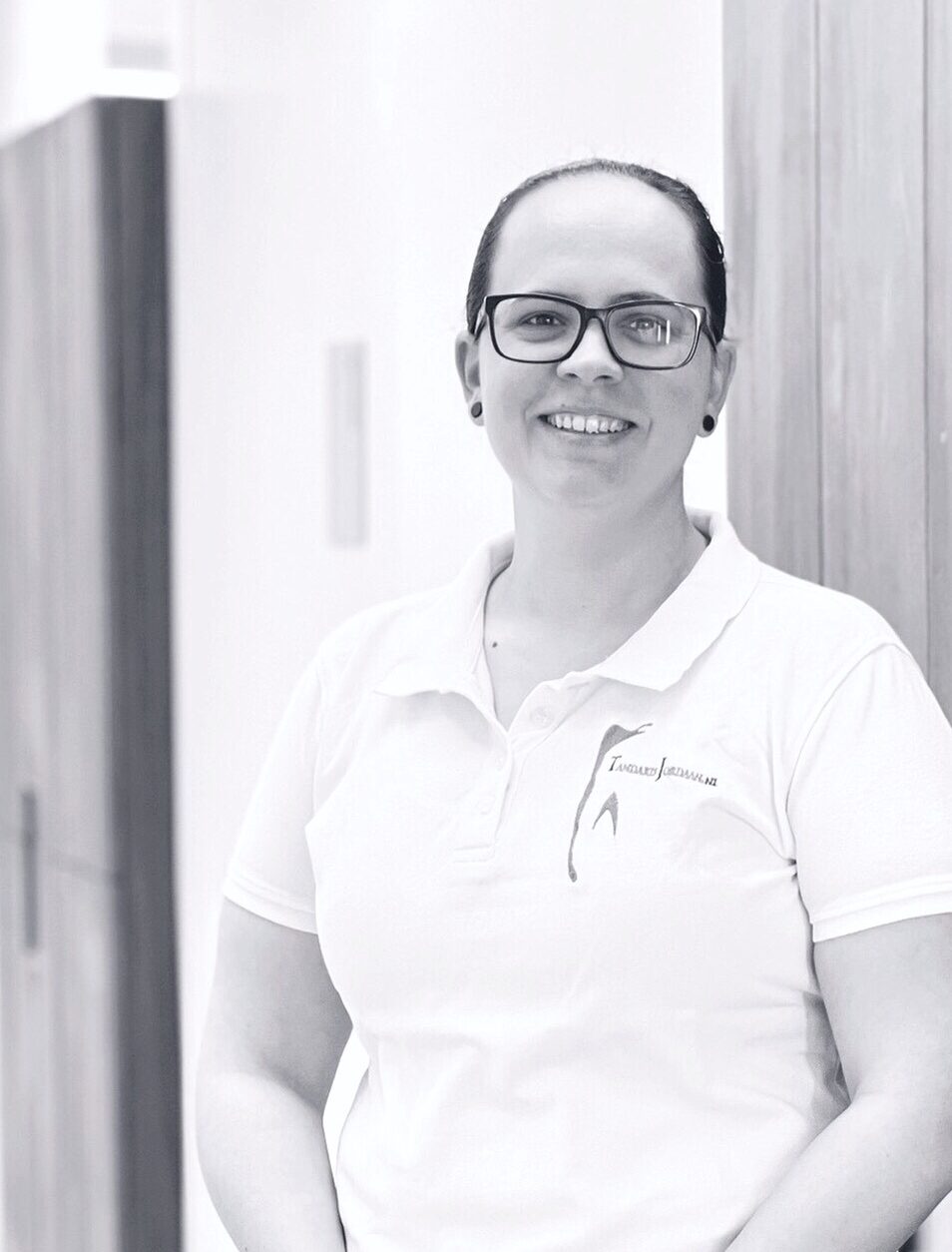 Timea Kern
Dental technician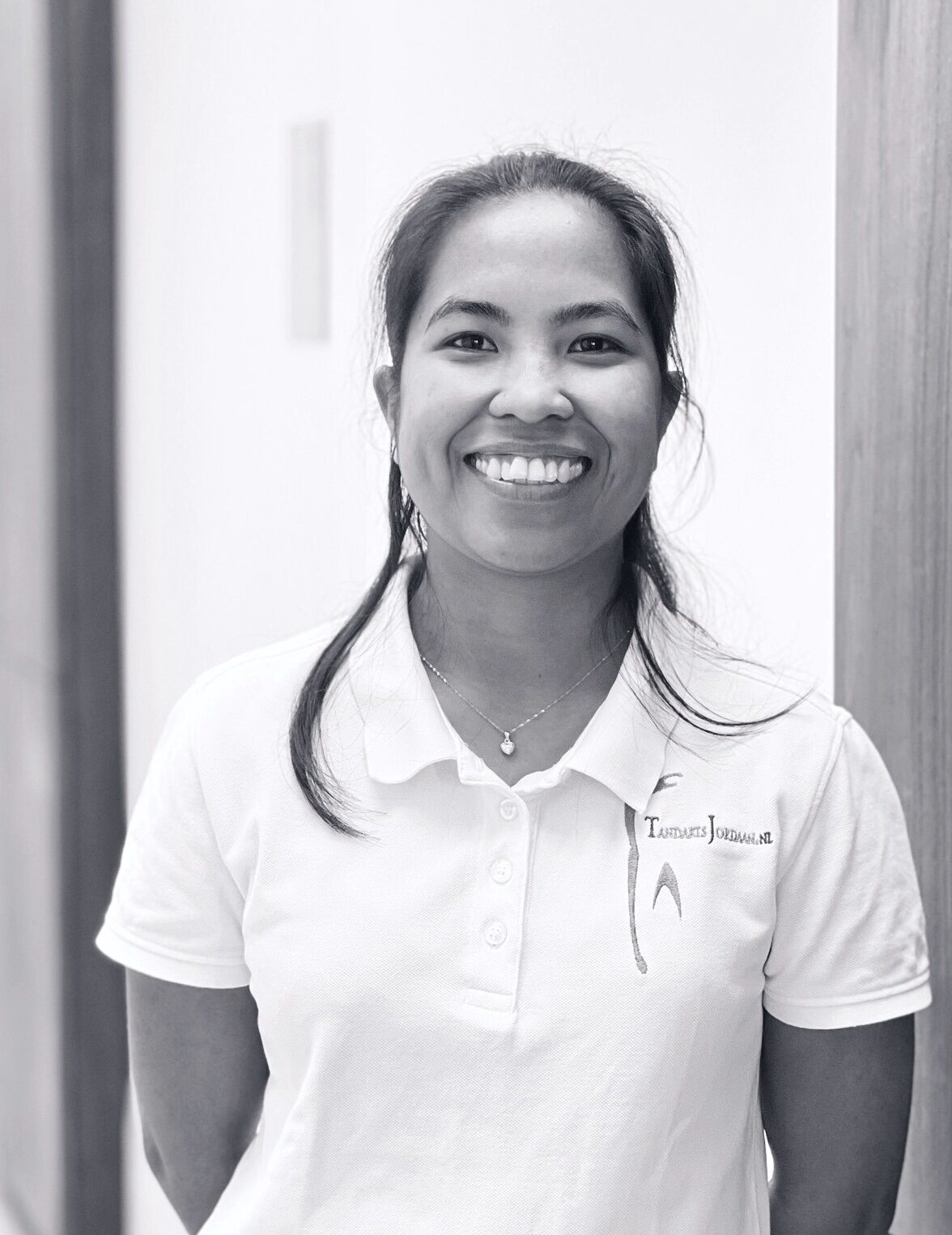 Jomerlea Saculles
Dental assistant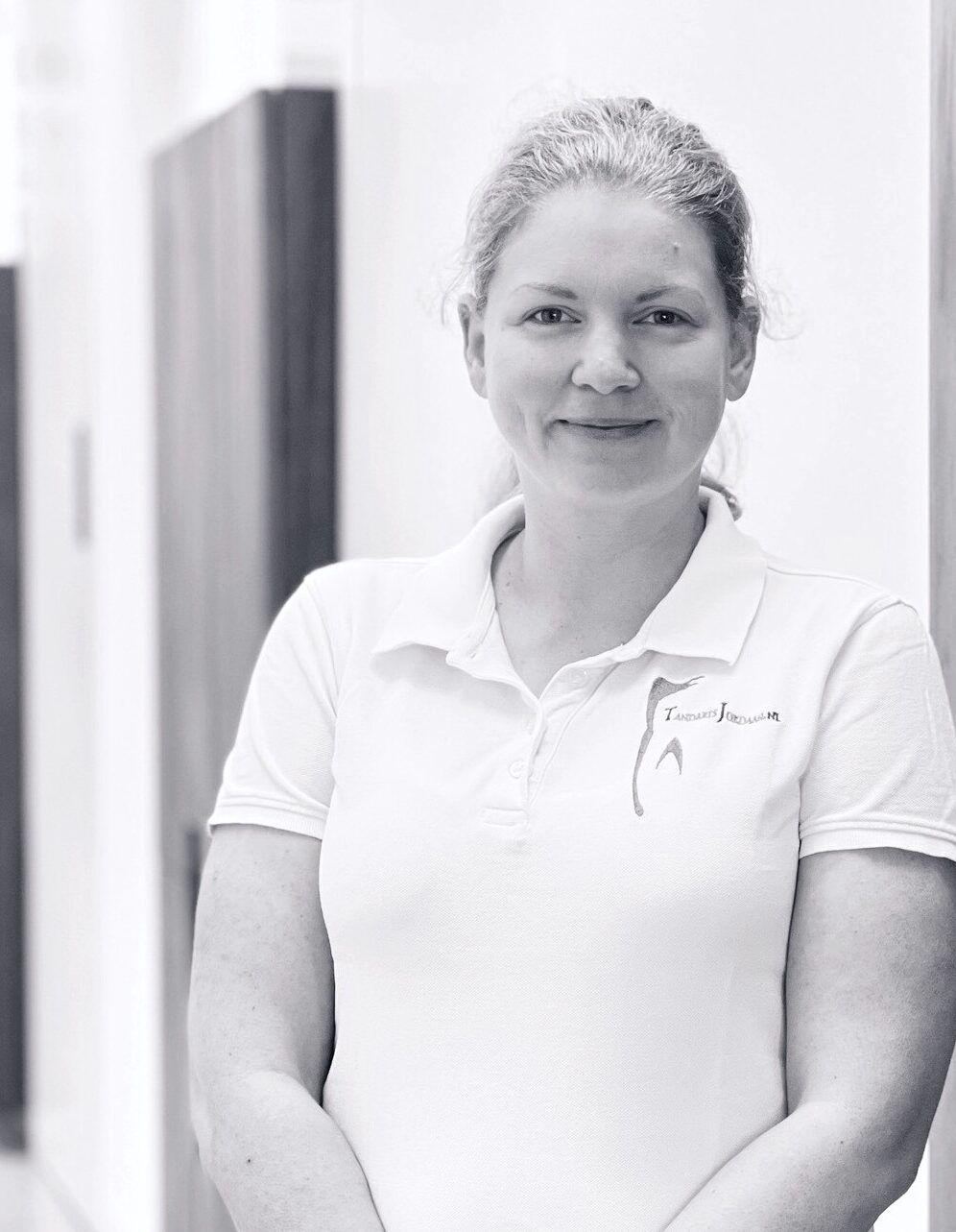 Fruszina Kern - Tamassy
Periodontitis assistant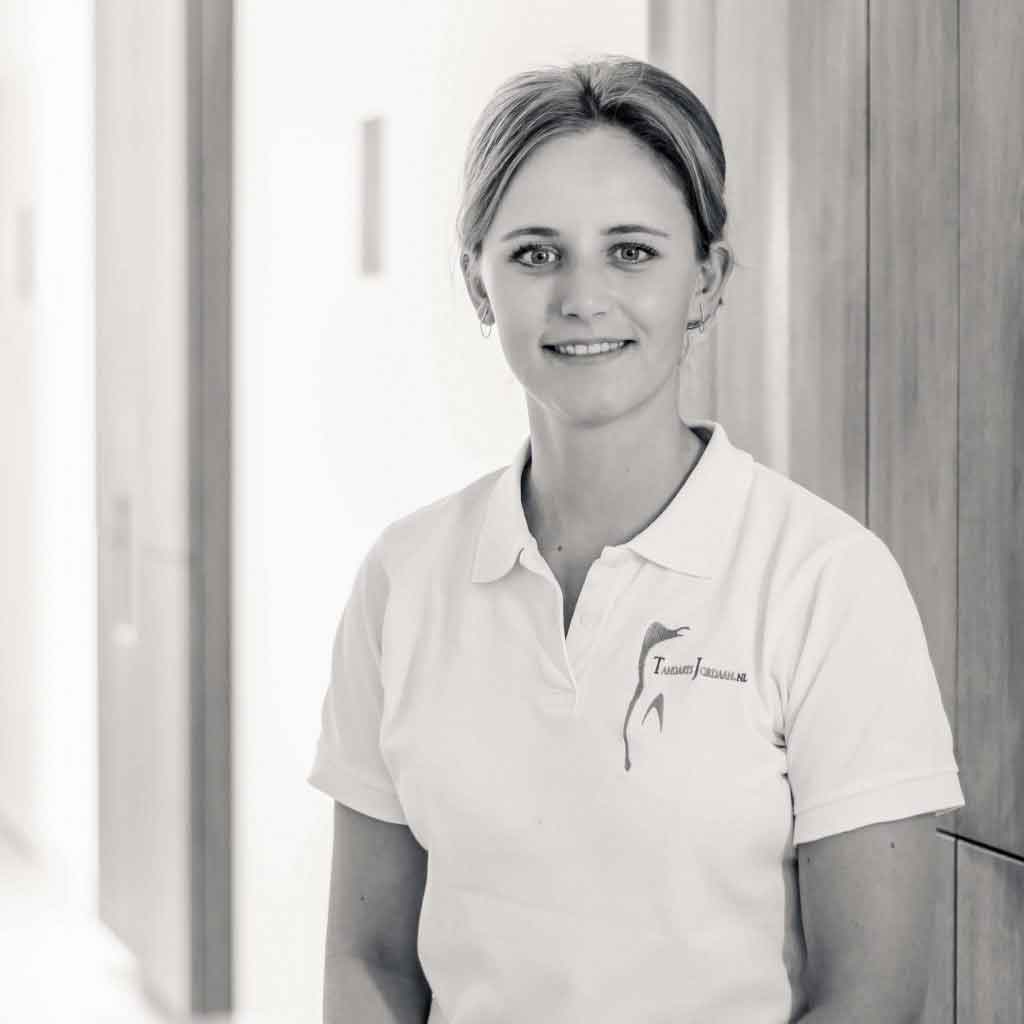 Rozemarijn Maat
Oral hygienist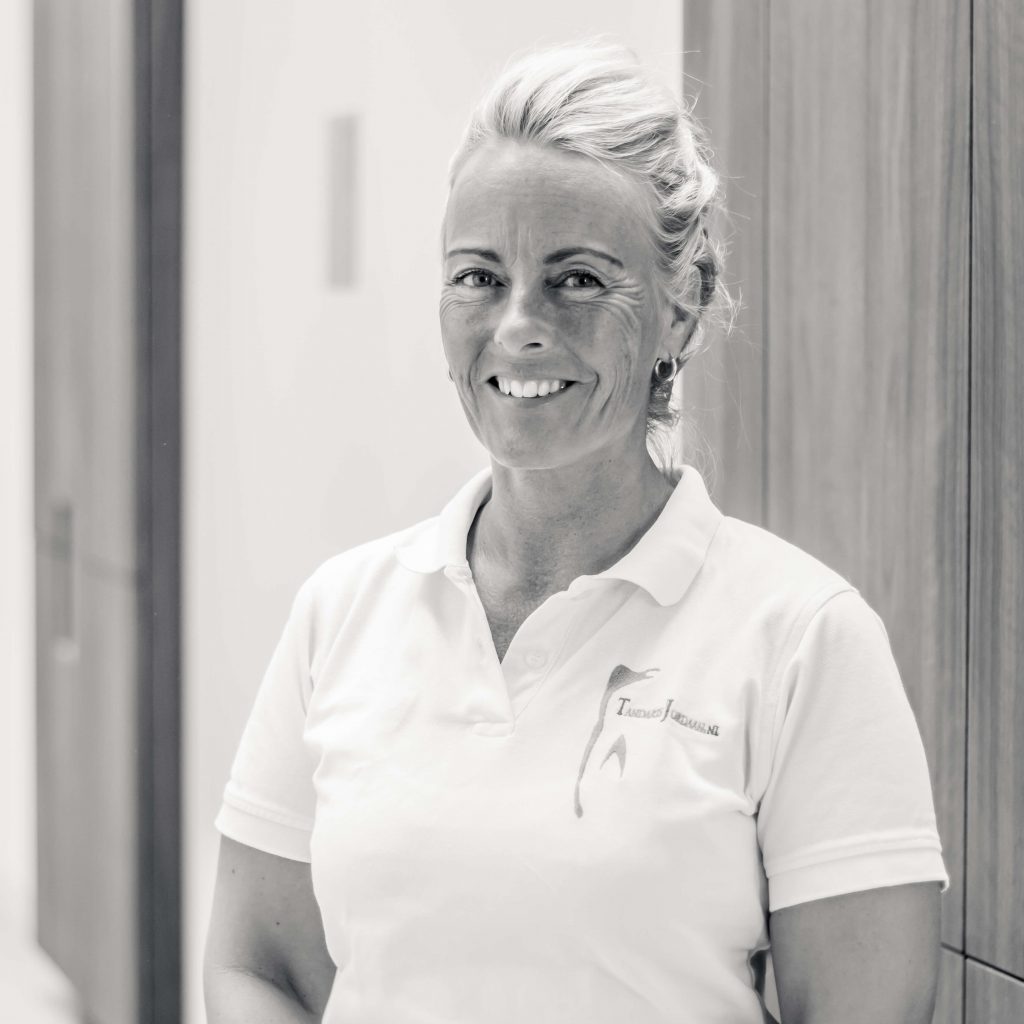 Patricia Kneppers
Prevention assistant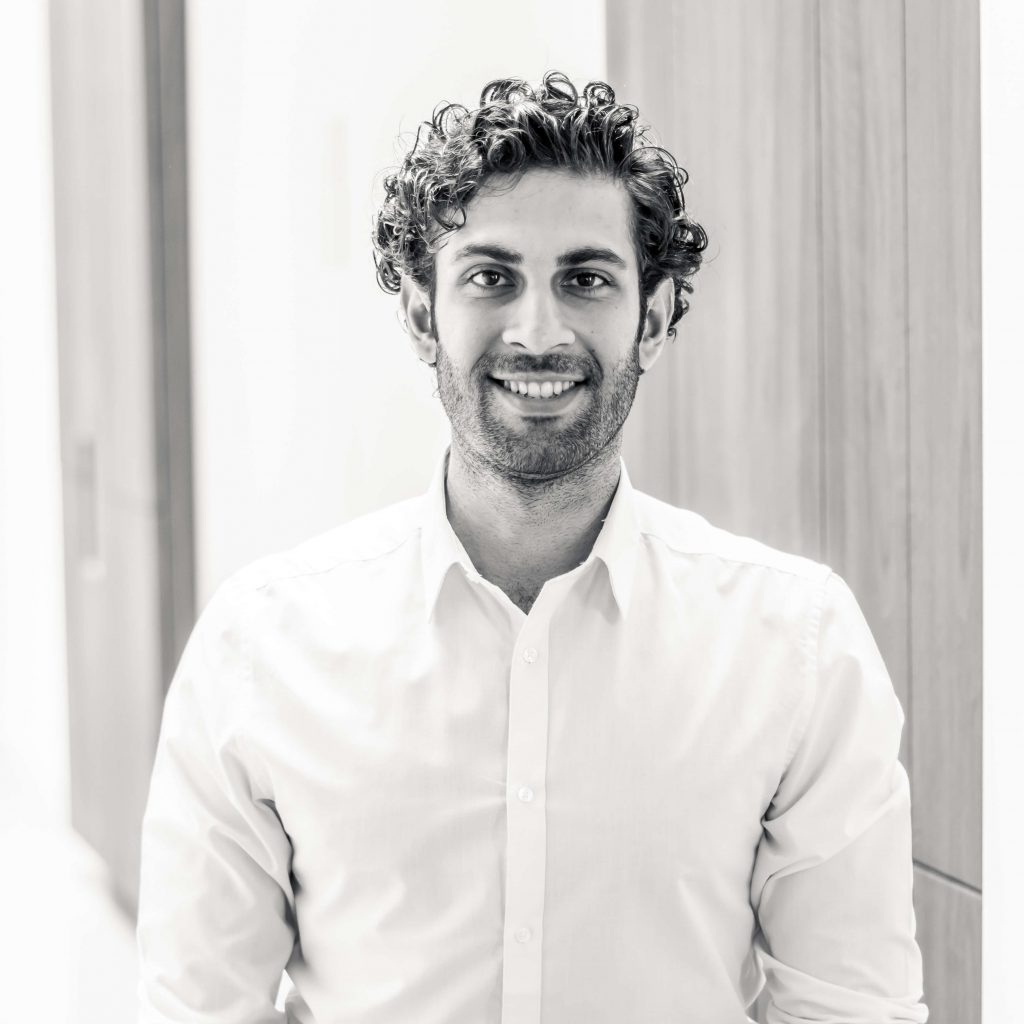 Mgrdich Amroian
Dental technician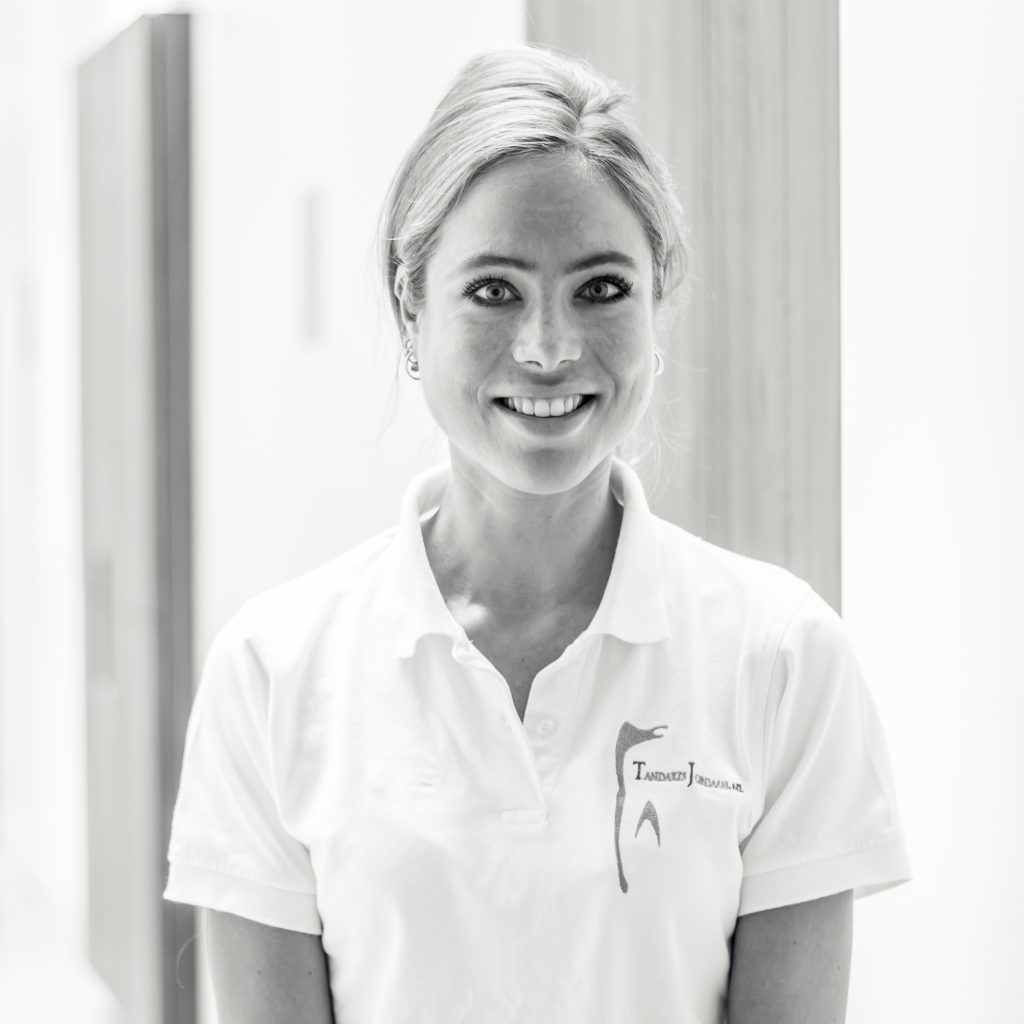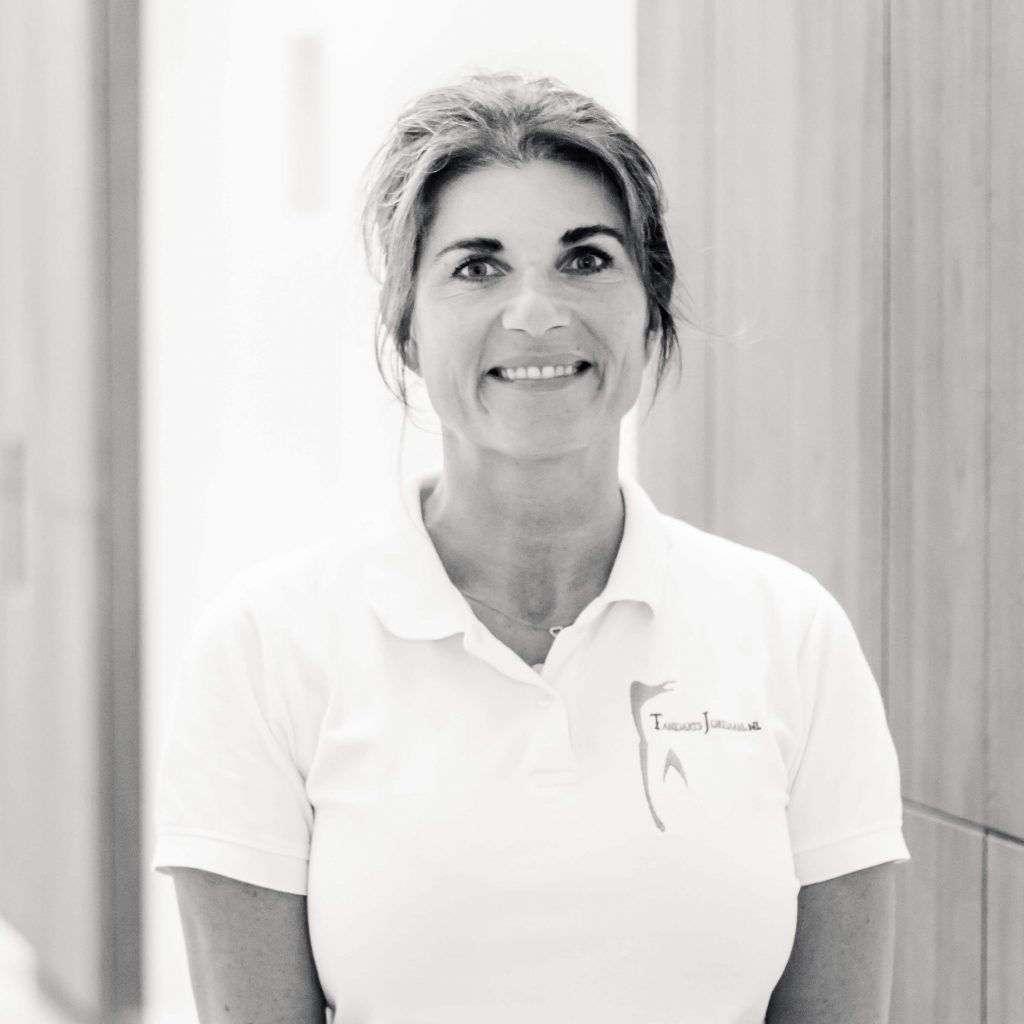 Linda van Zoomeren
Housekeeper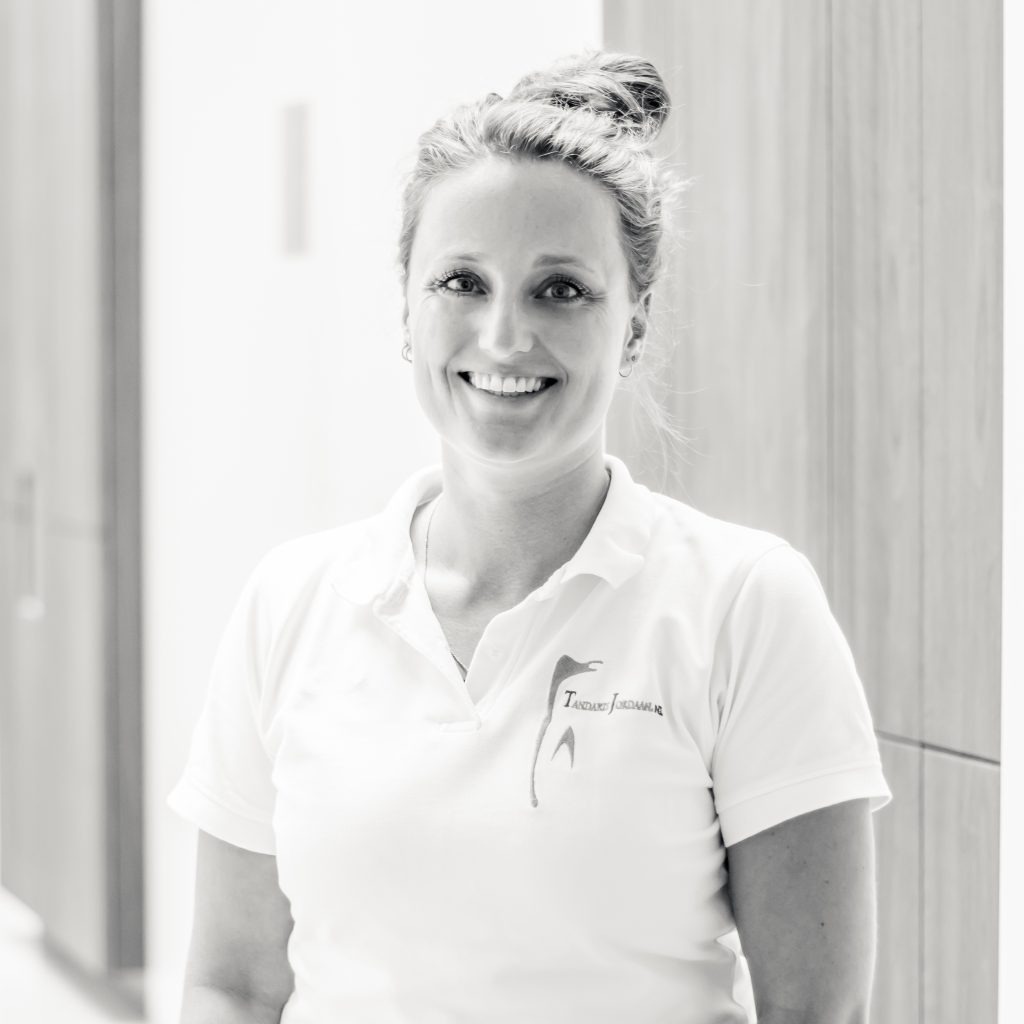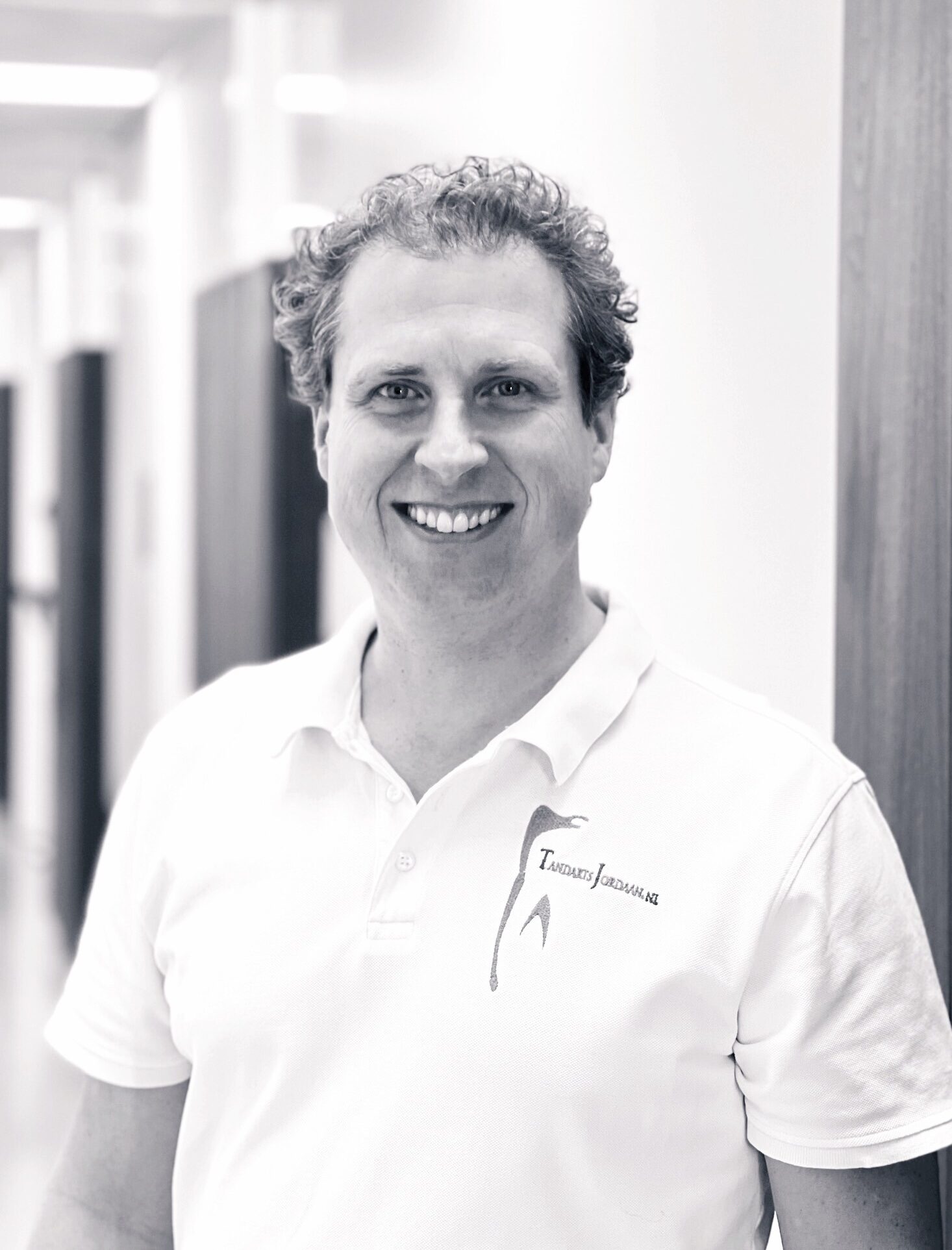 Maarten Vaartjes
Dentist and owner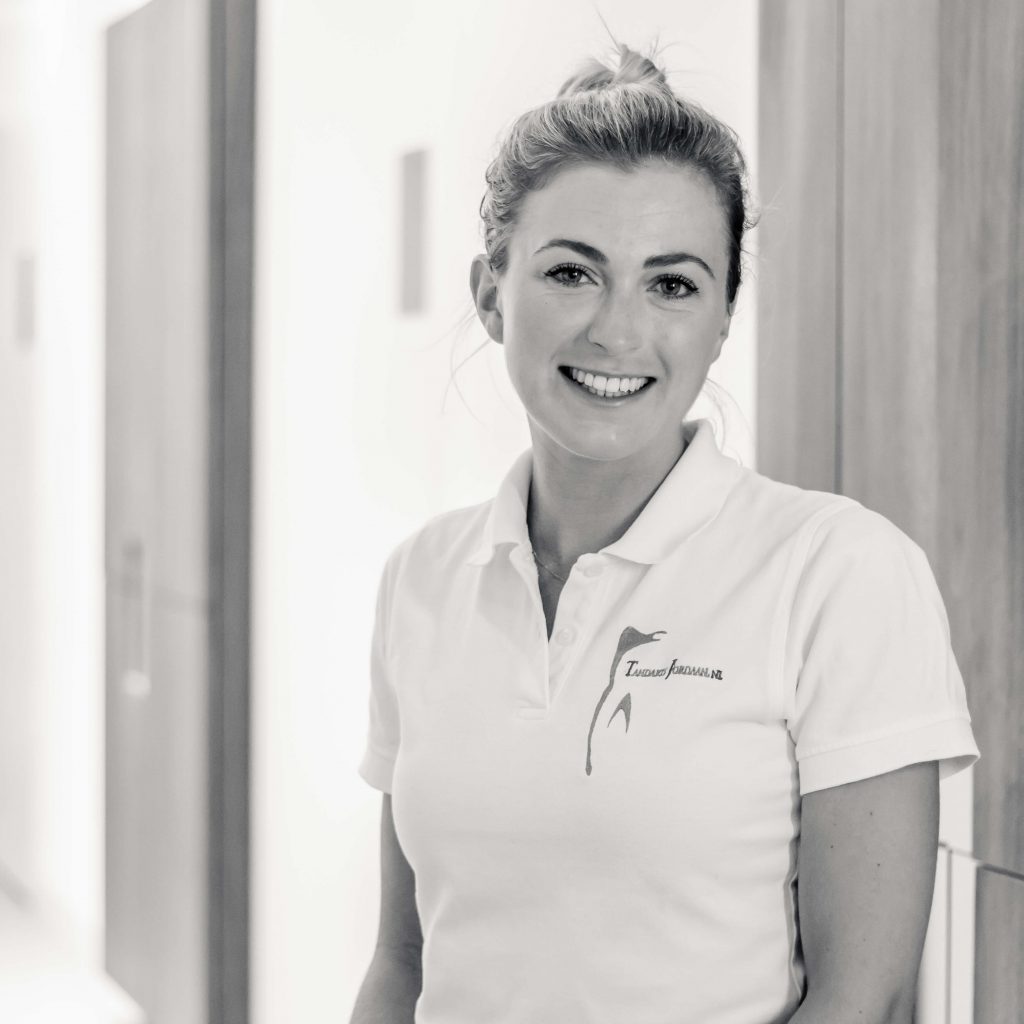 Anouk van der Meij
Dentist for orthodontics