Are you afraid of visiting the dentist? We can help you and are happy to guide you past your anxiety.
An anxiety-free visit to your Amsterdam dentist
Are you, like 1 million Dutch people, scared of visiting the dentist? And are you also really good at making up excuses to avoid a dental appointment? It´s not necessary. At least, not at Tandarts Jordaan. We are specialised in dealing with dental anxiety and phobia. We don´t proceed with anything without first discussing it with you and make sure that all our treatments are carried out as comfortably and painlessly as possible.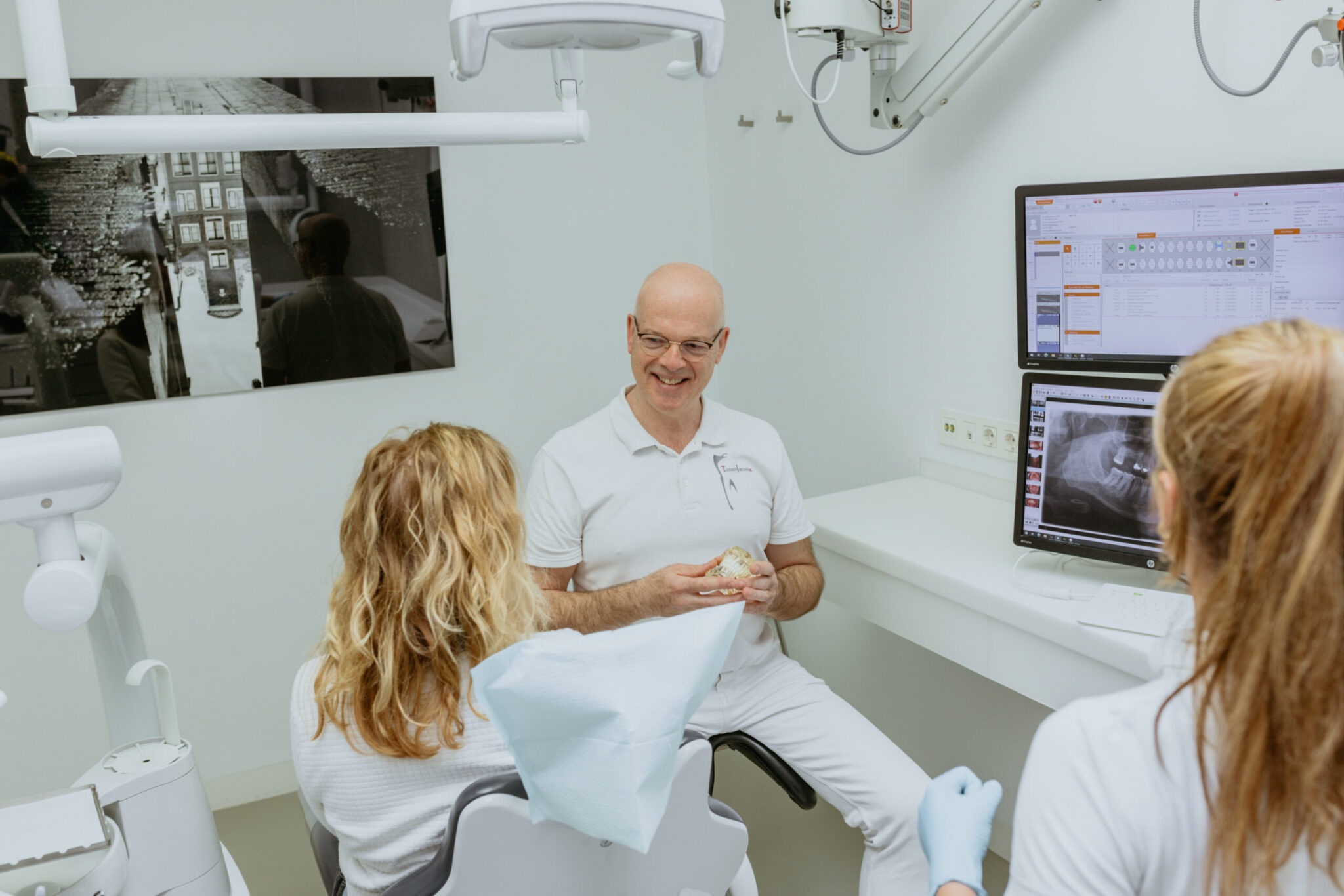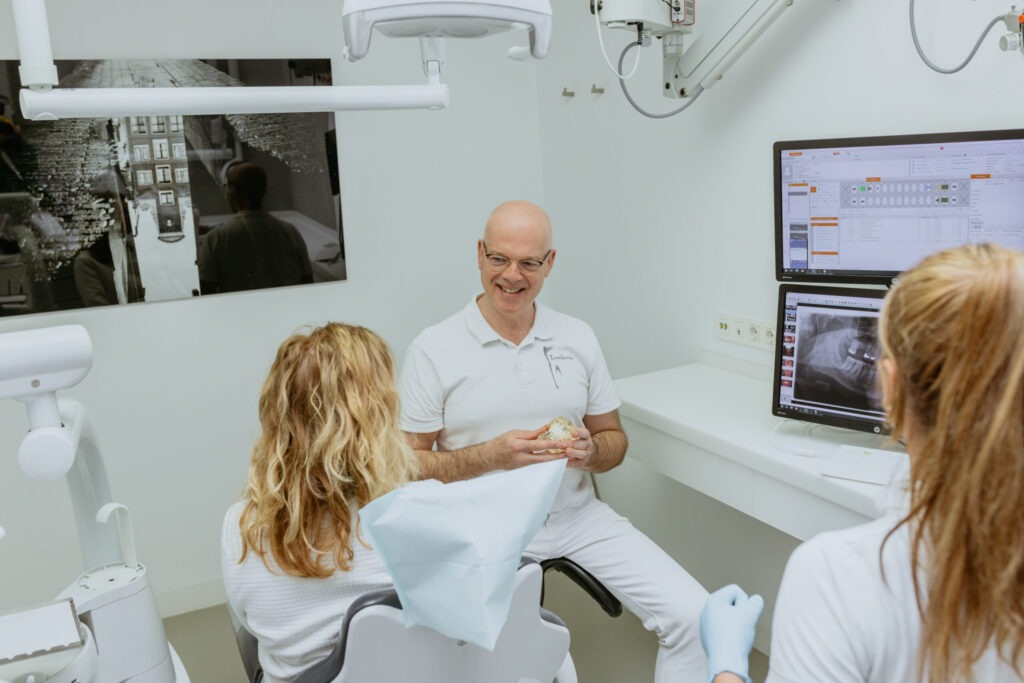 Make an appointment with your Amsterdam dental anxiety specialist.
Are you looking for an experienced professional dentist who is specialised in treating dental anxiety? Then look no further, make an appointment at Tandarts Jordaan. You can choose the date and time that best suits you. For example, if you prefer an appointment outside standard office hours, Tandarts Jordaan is open several evenings a week until 22:00 hrs and also on Sundays.
An appointment with a dental anxiety specialist
Fear of the dentist tends to start in childhood. It might be that you had a bad experience at the dentist's, or that the people around you did. Anxiety can also arise from the sound of the dental drill. Wherever the fear arose: we understand. Which is why we take the time to listen carefully to our patients, to discuss, and explain thoroughly what treatment is needed and how it will be carried out. So, you can be sure you know what is involved and what to expect.
By creating a calm environment and taking the time to talk with you in depth, we can help you manage your fear.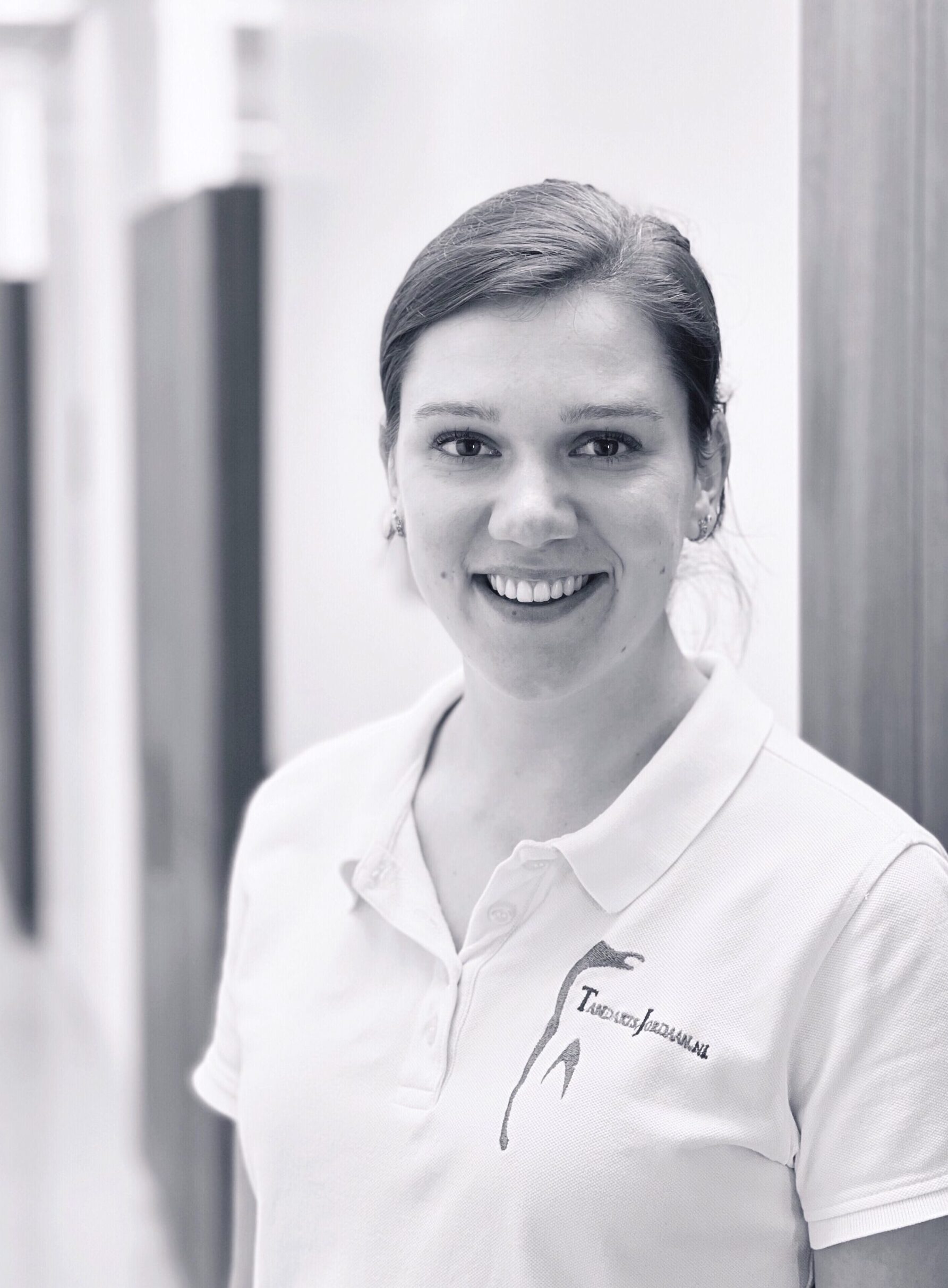 Hannah van Stuivenberg
Dental assistant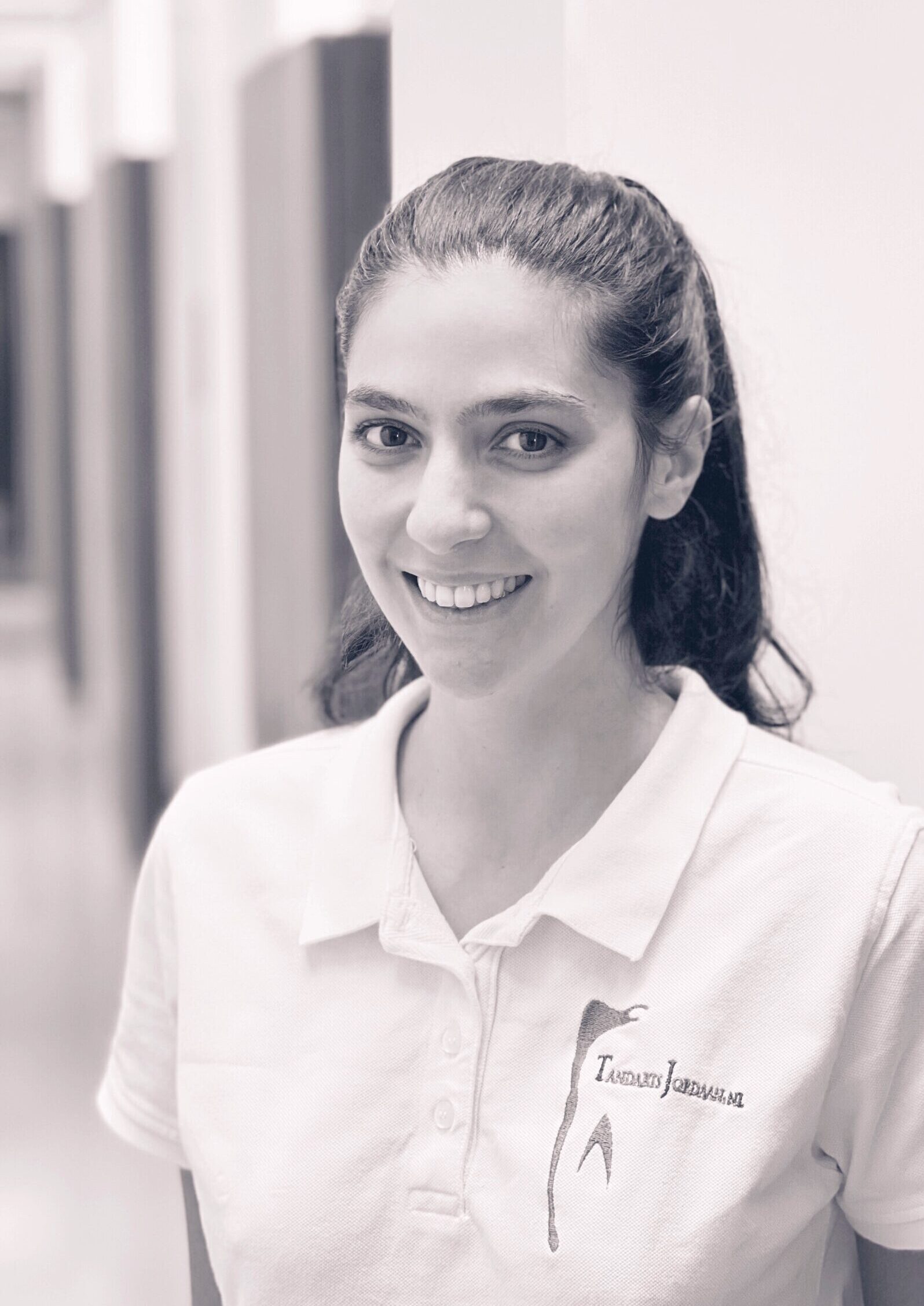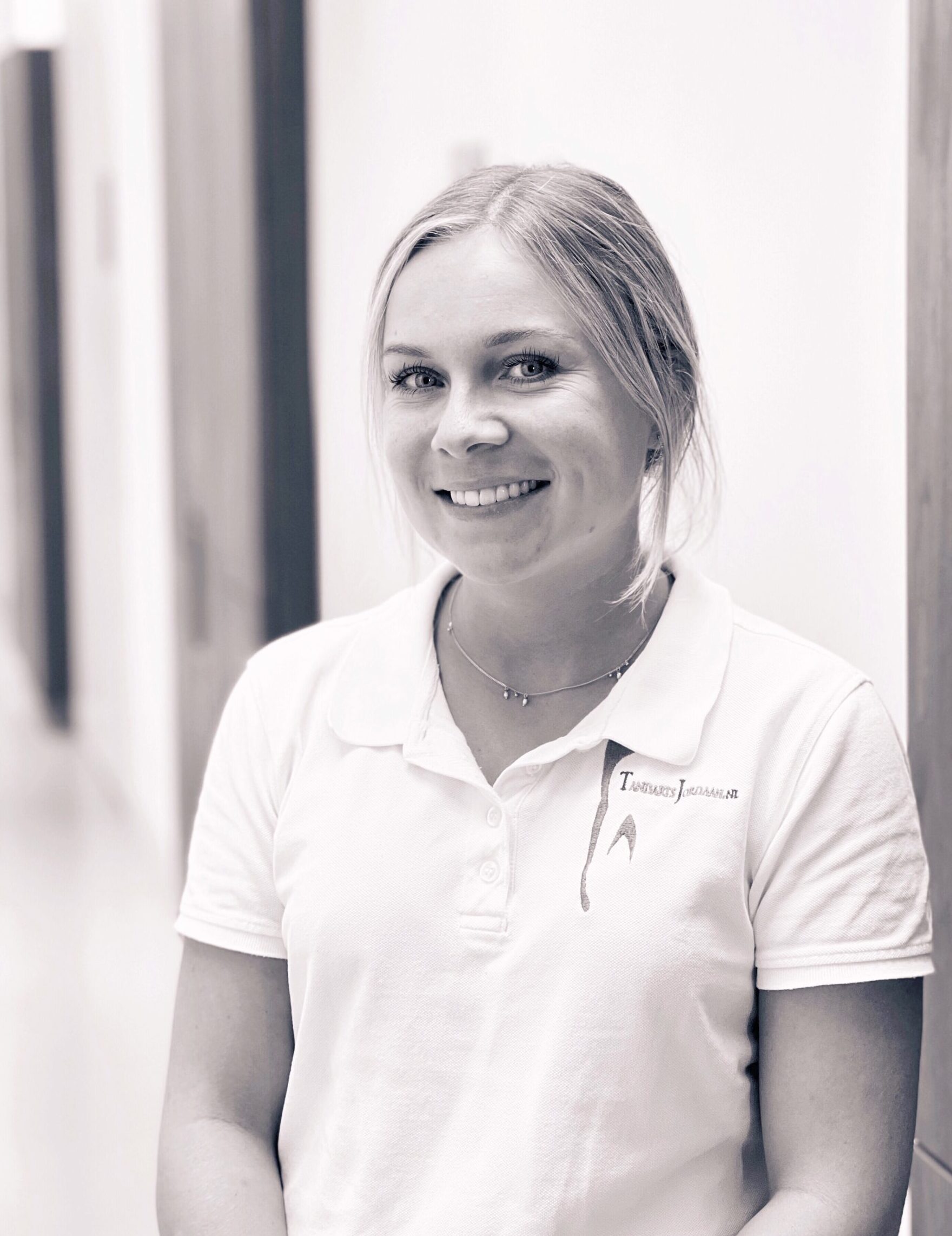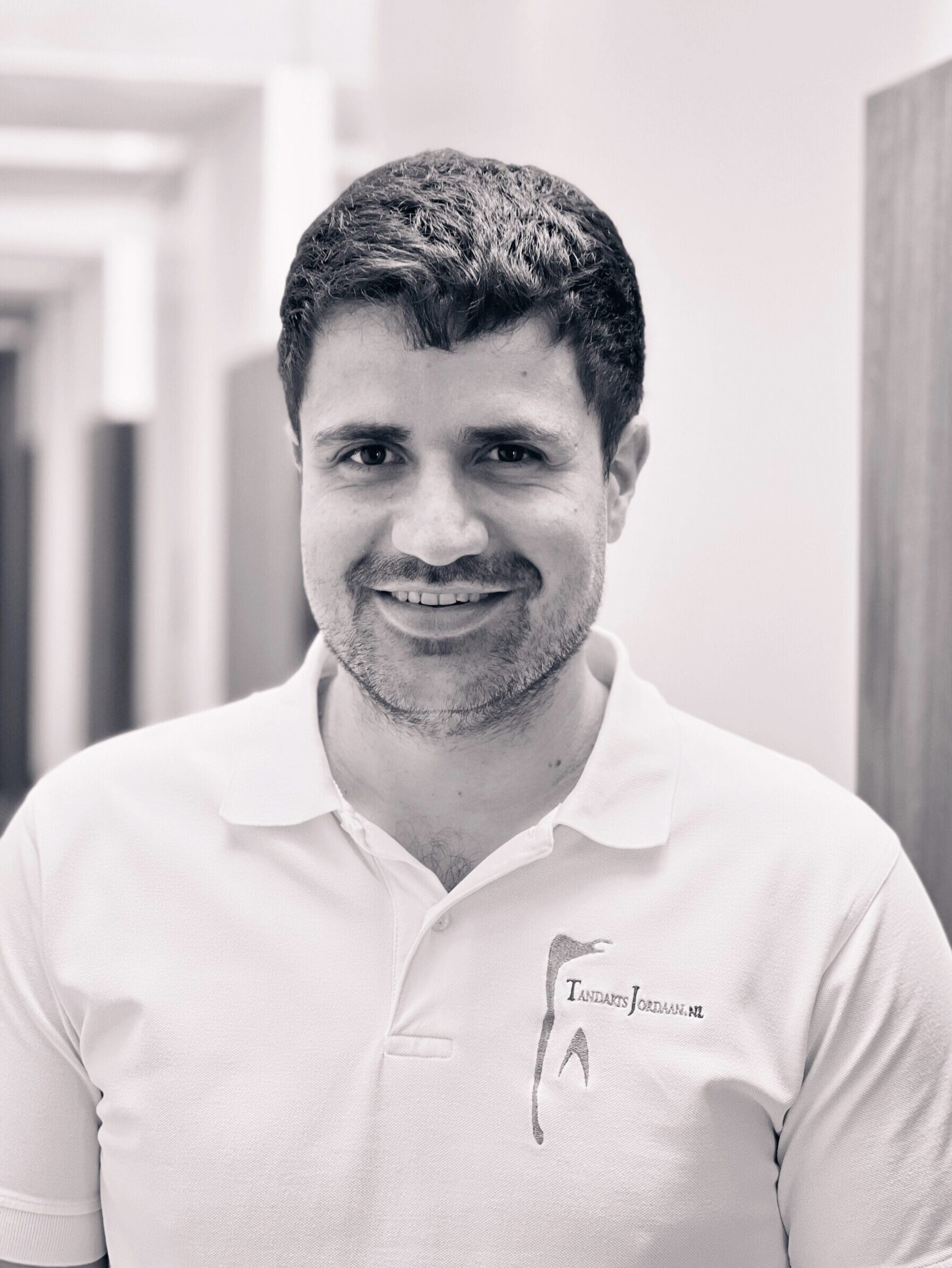 Kostantinos Kosmidis
Periodontist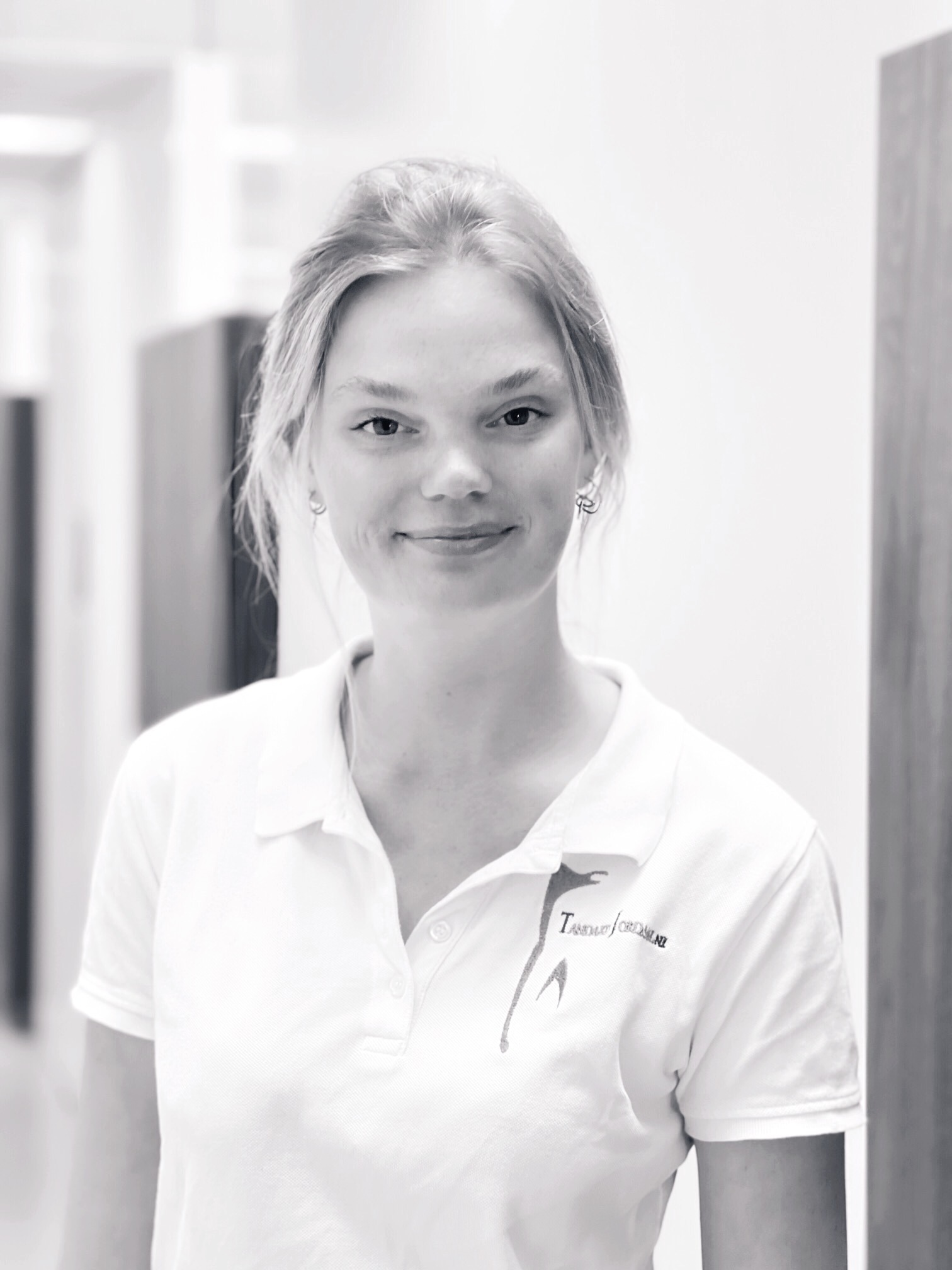 Mette Rijk
Dental hygienist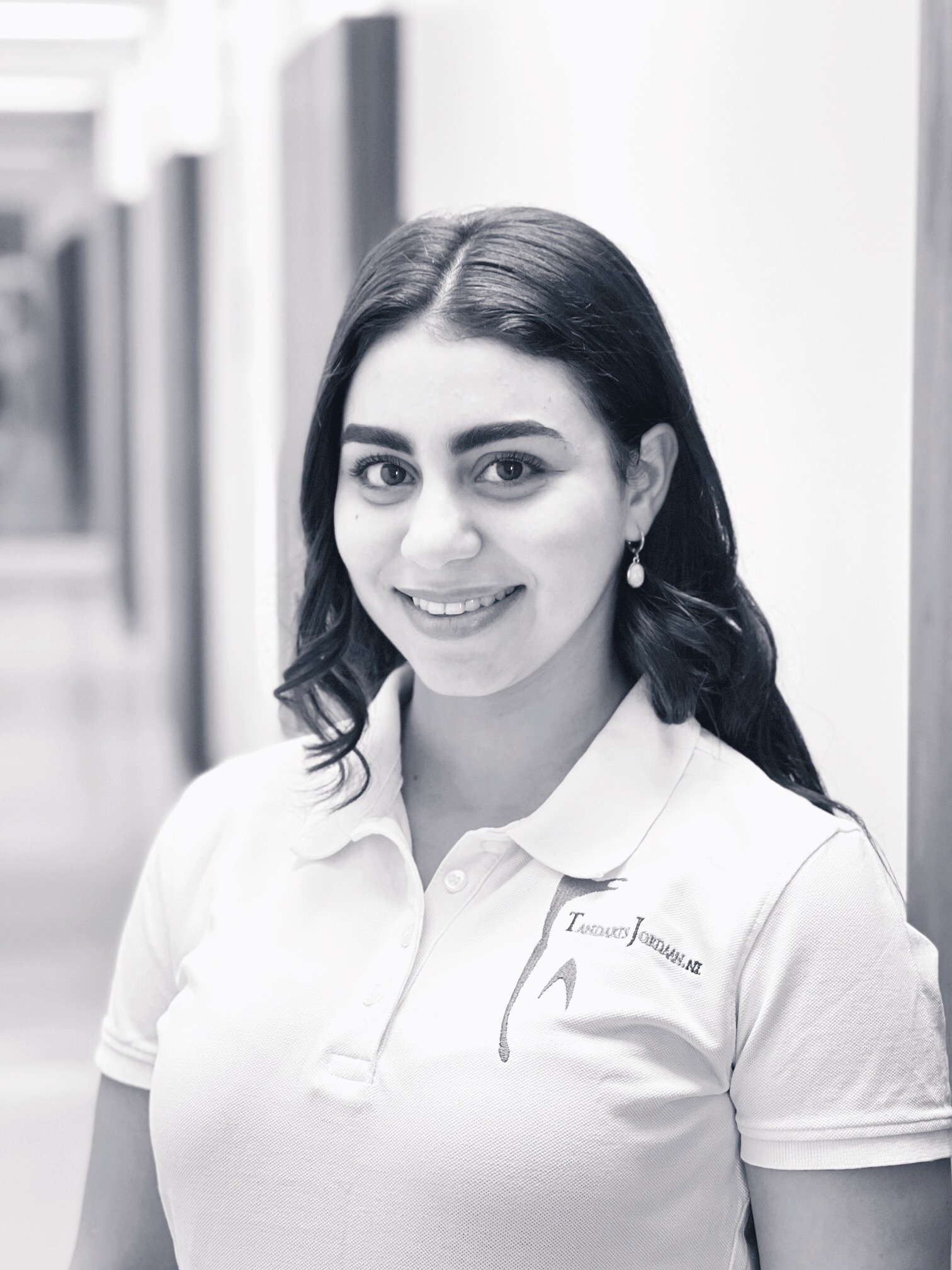 Maria Henien
Dental assistant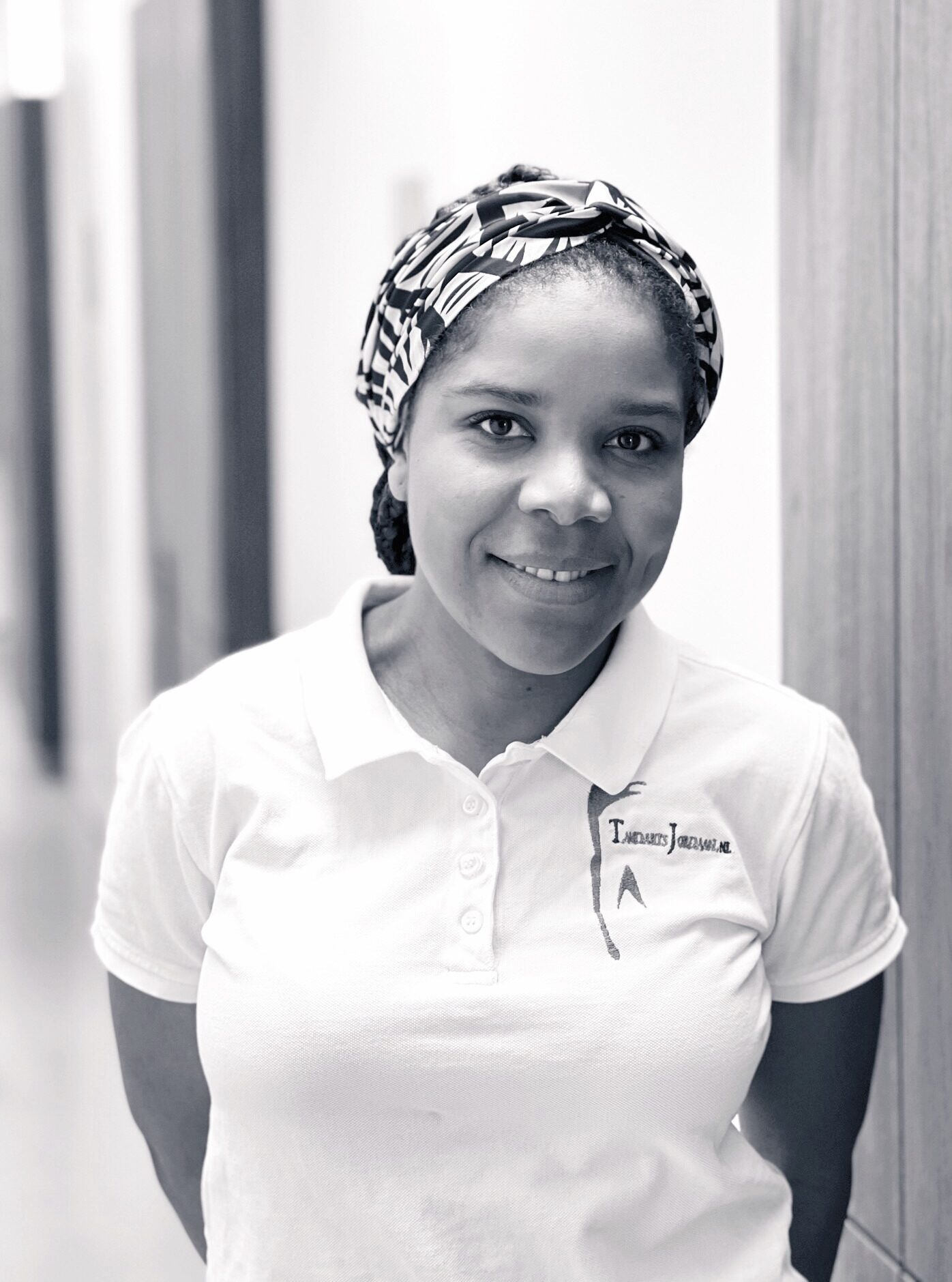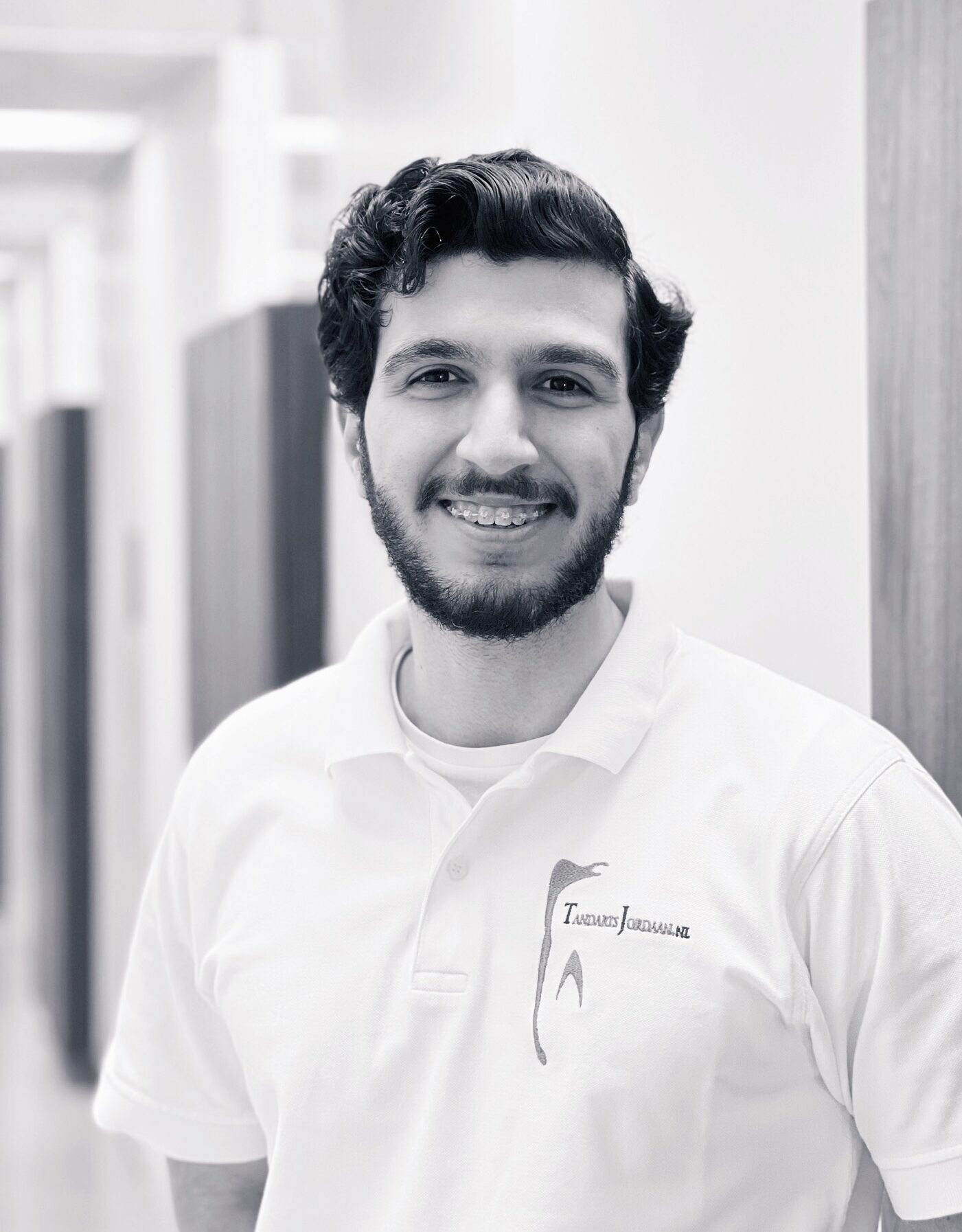 Baran Arisoy
Dental assistant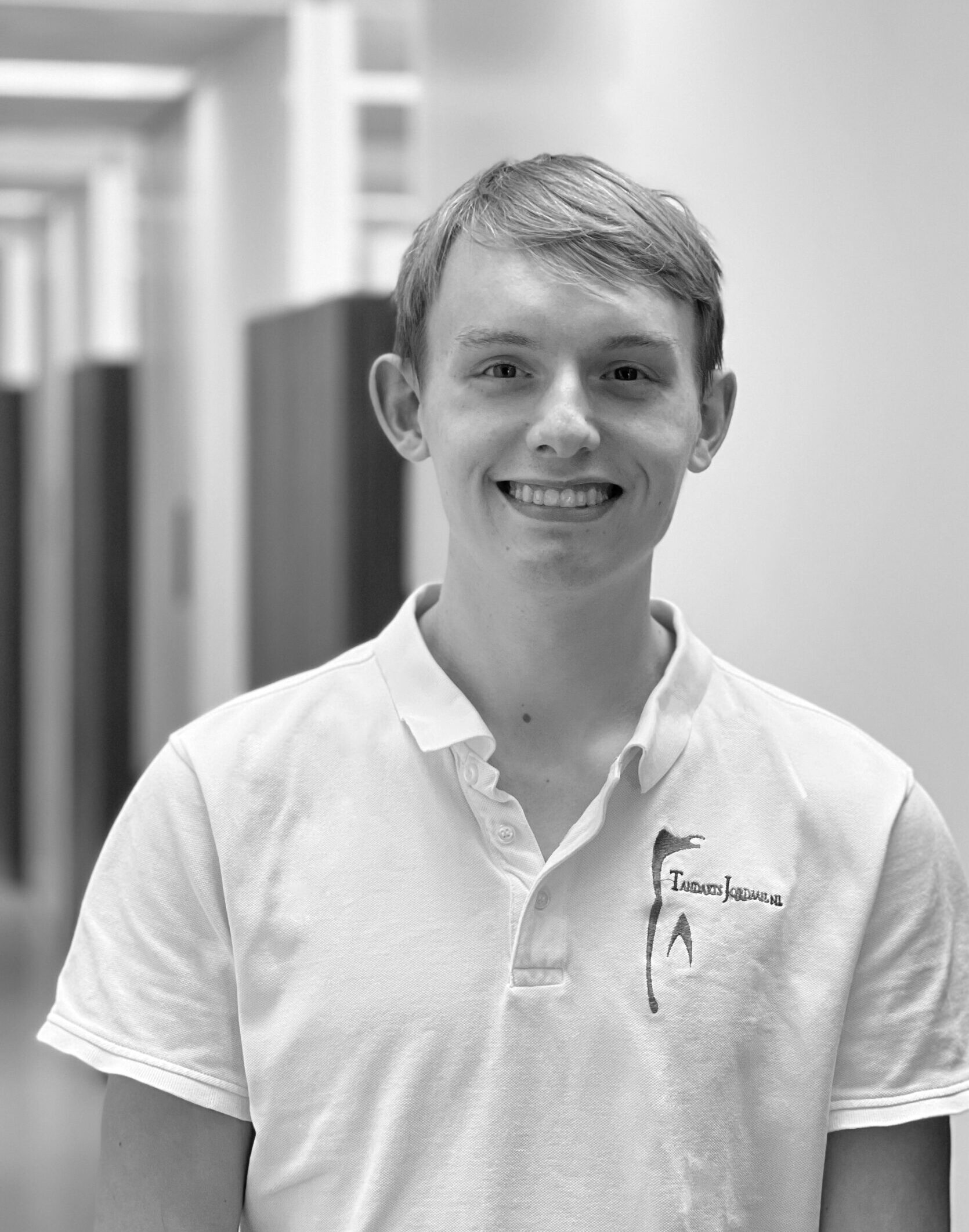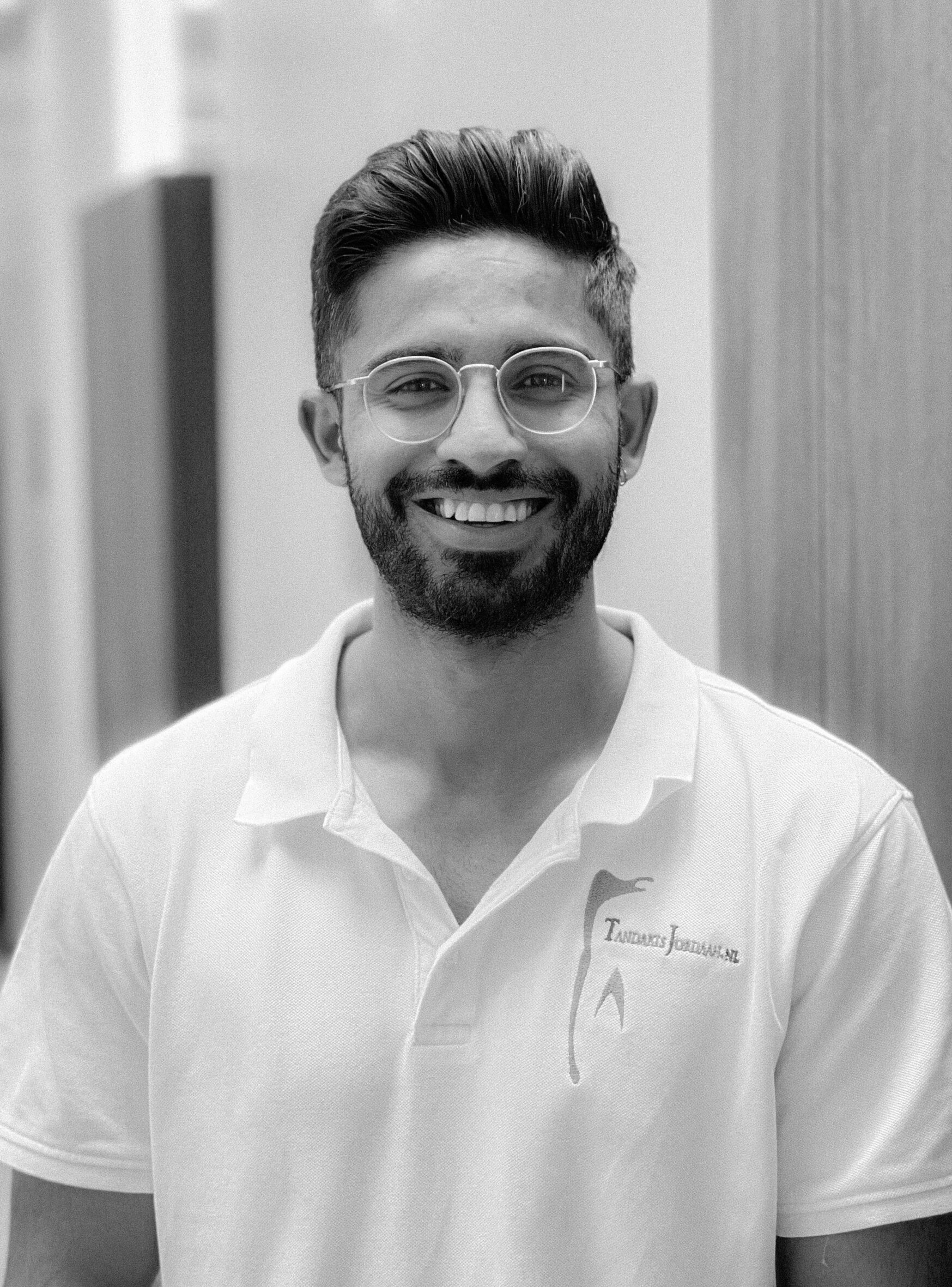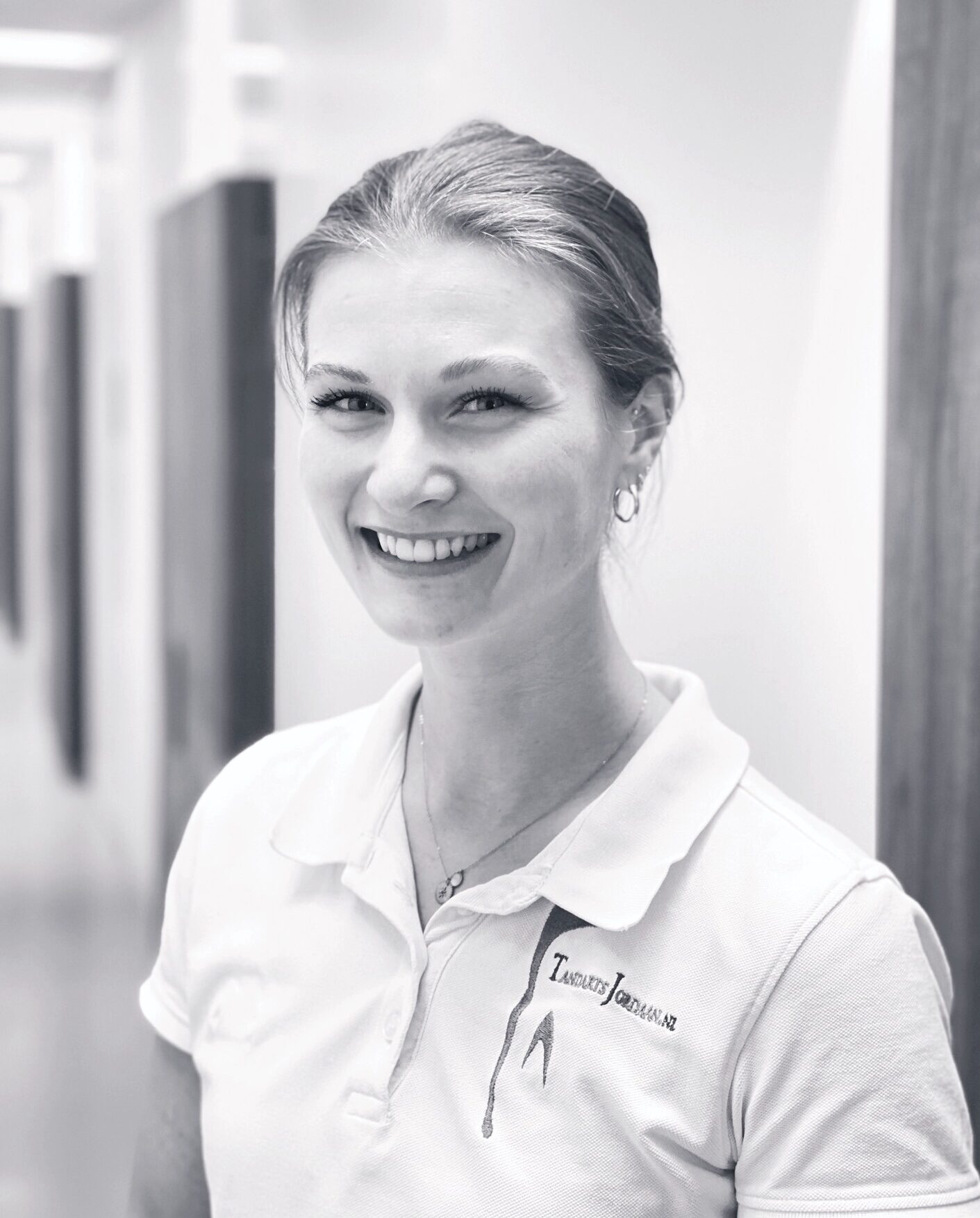 Nina Nijland
Dentist, specializing in periodontology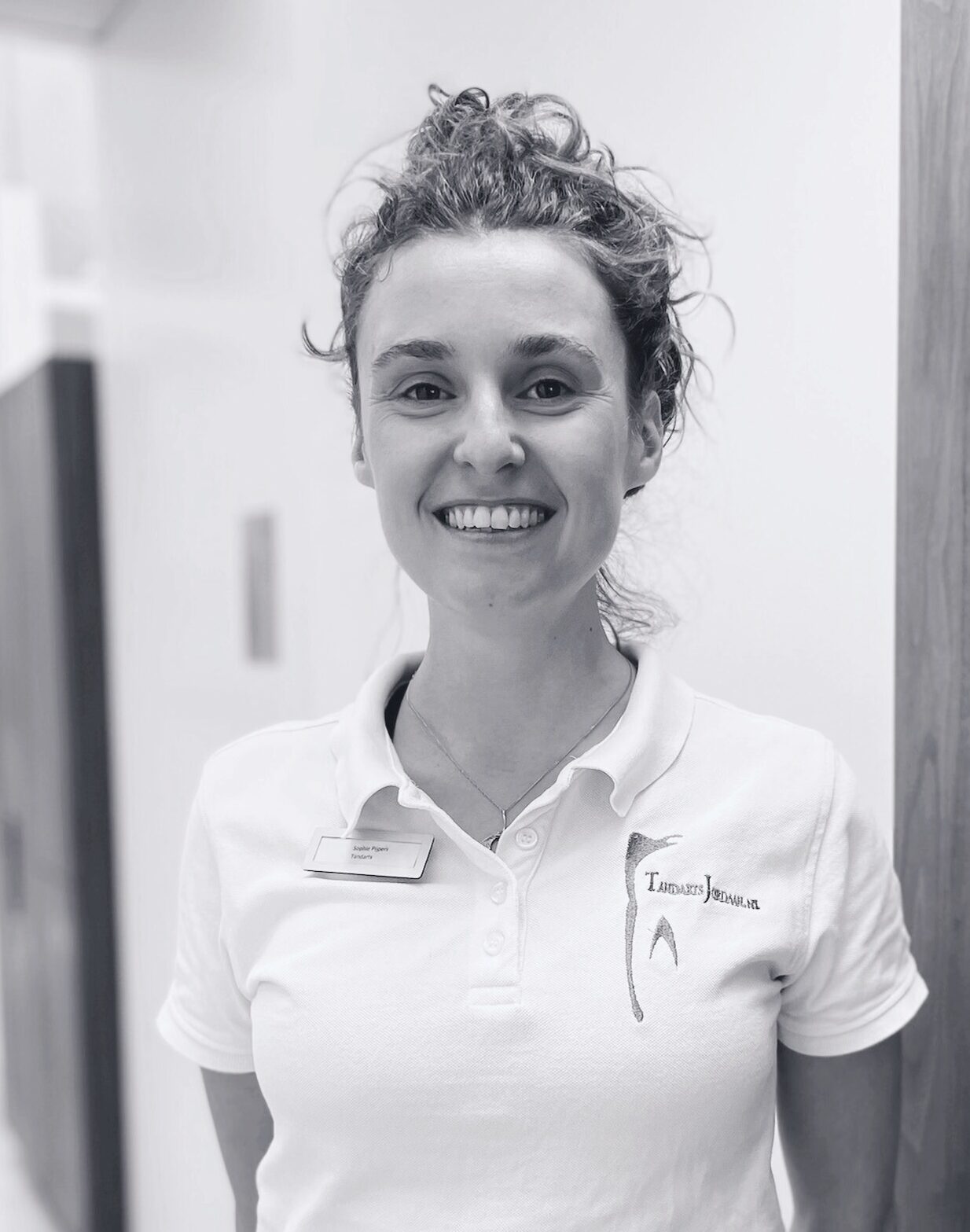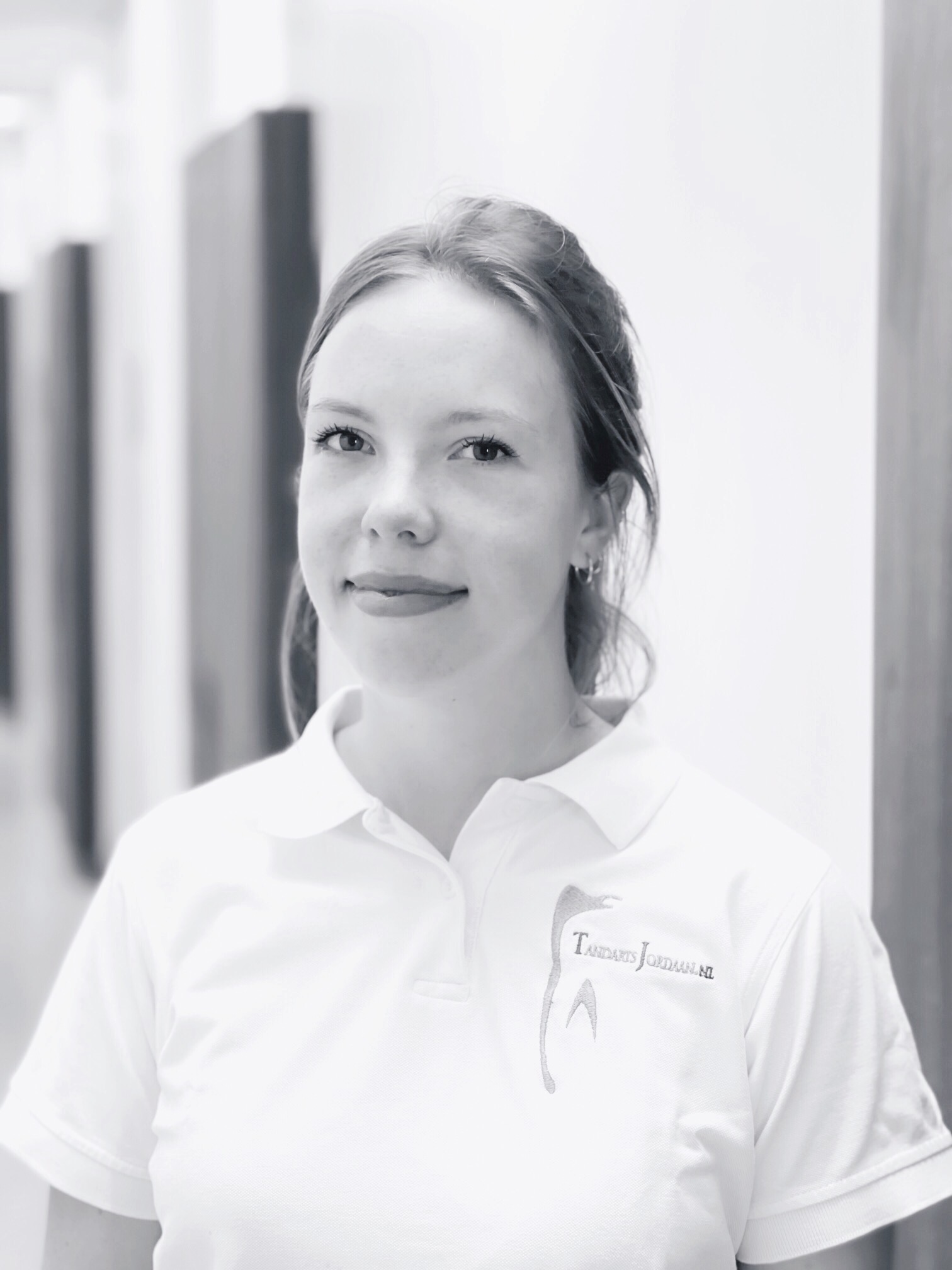 Josje de Bruijne
Dental assistant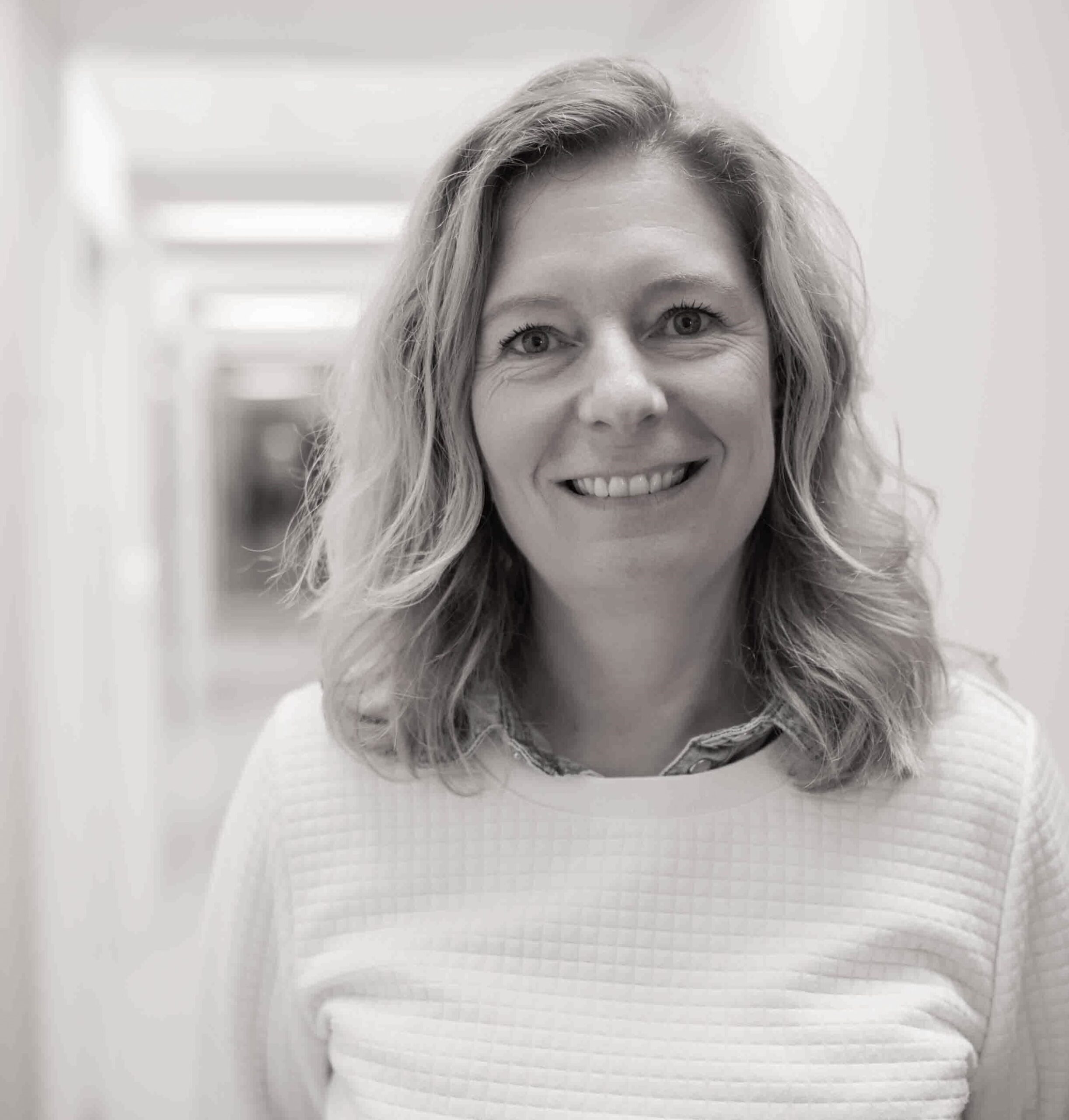 Leontien de Jong
Receptionist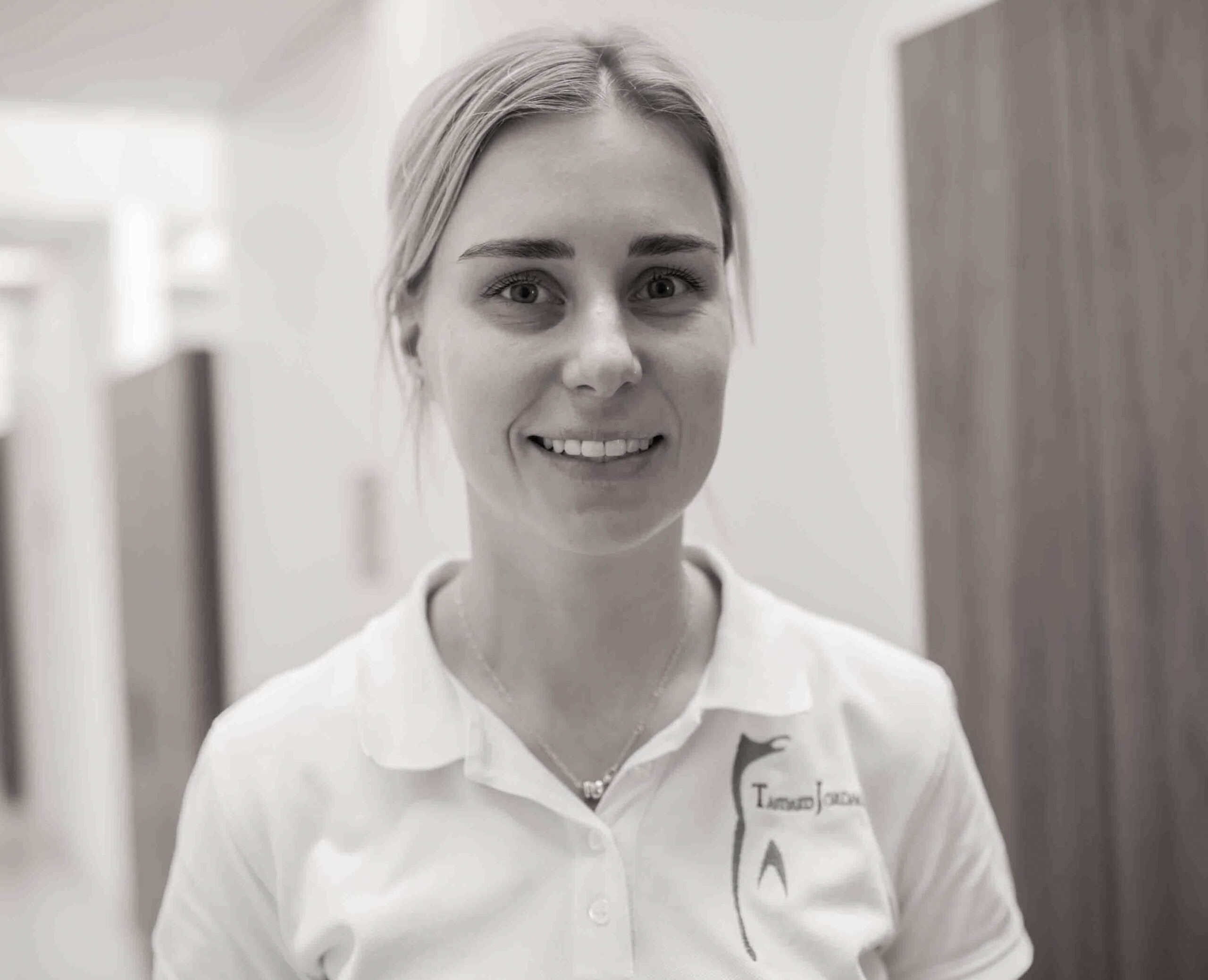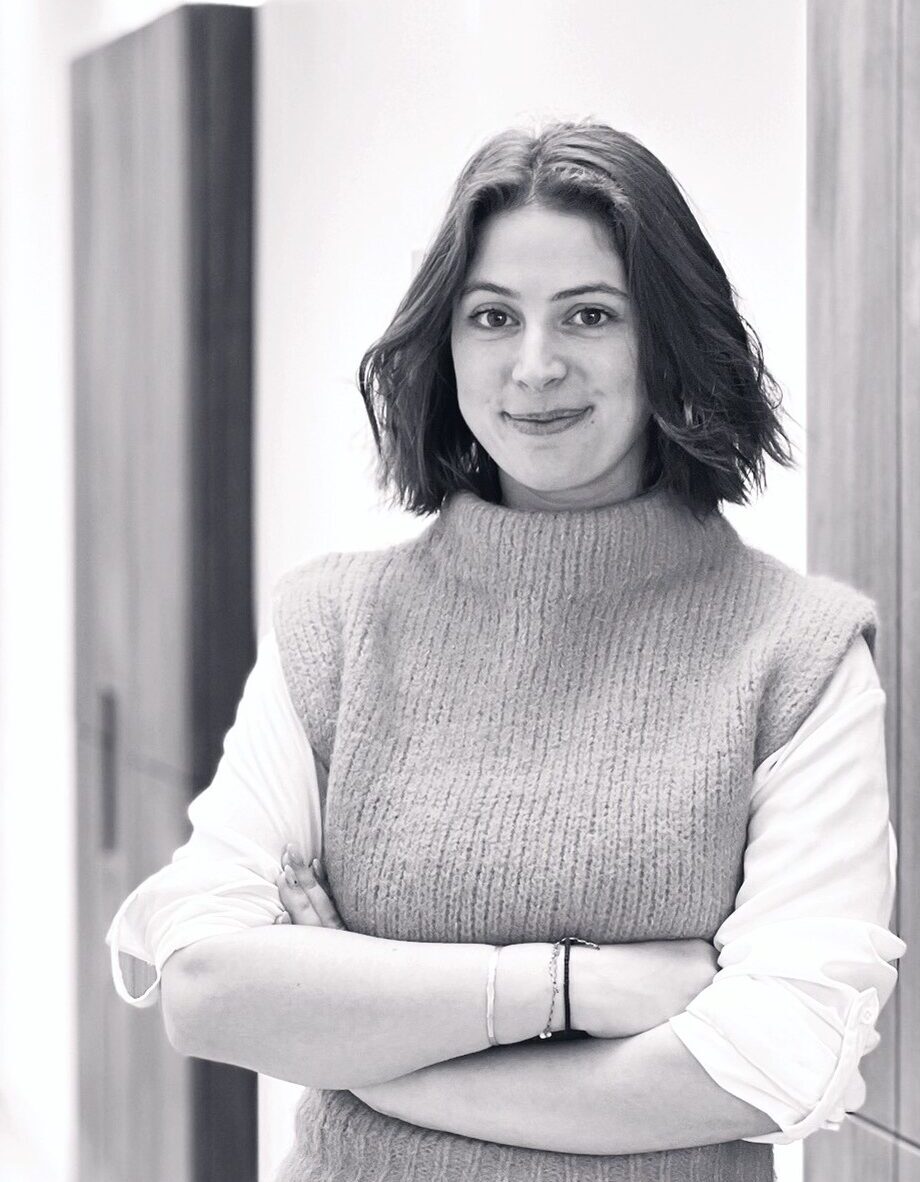 Jana Chatziliontos
Receptionist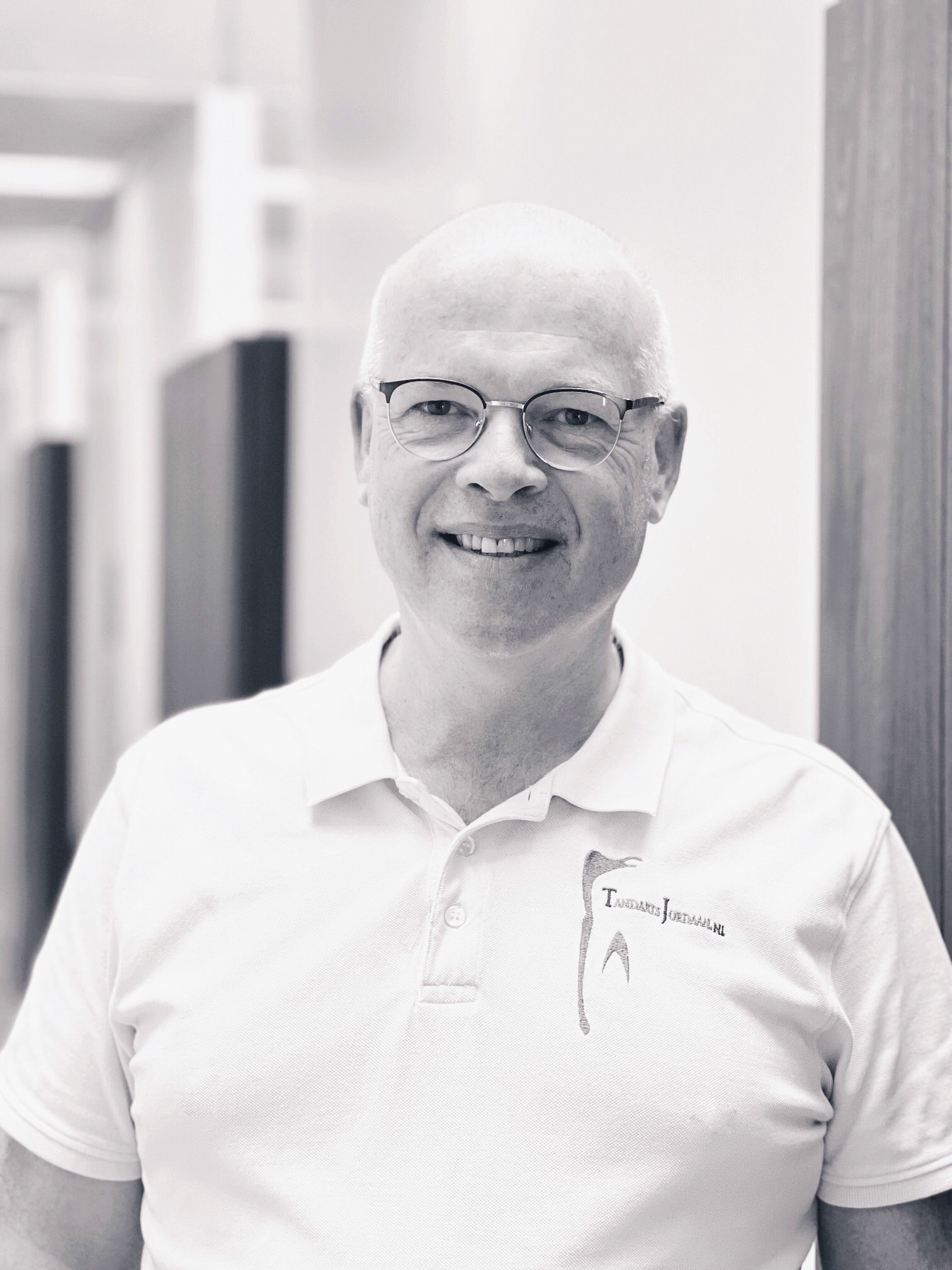 Rein van Heukelom
certified NVOI implantologist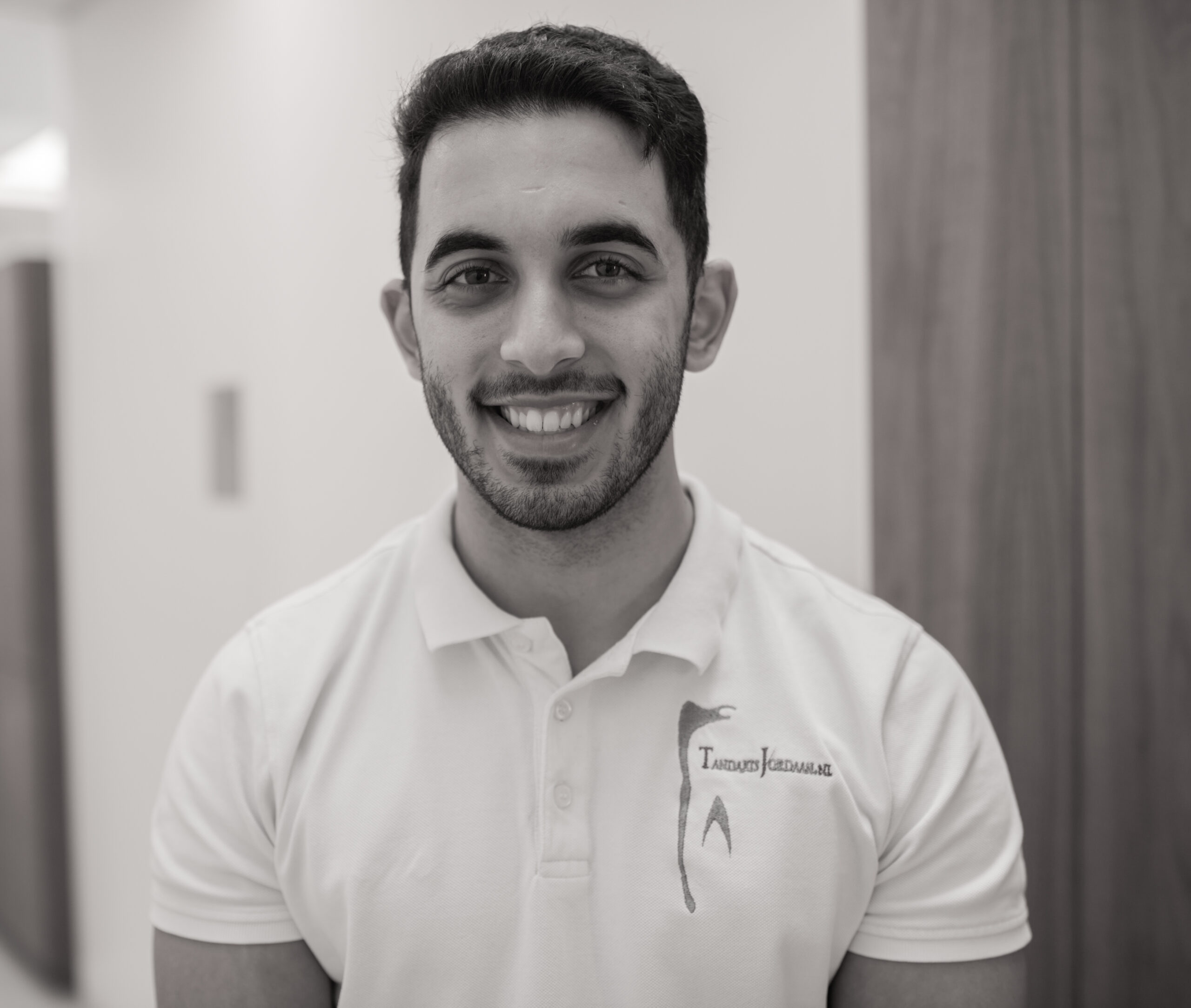 Zubair Mahmoud
Dental assistant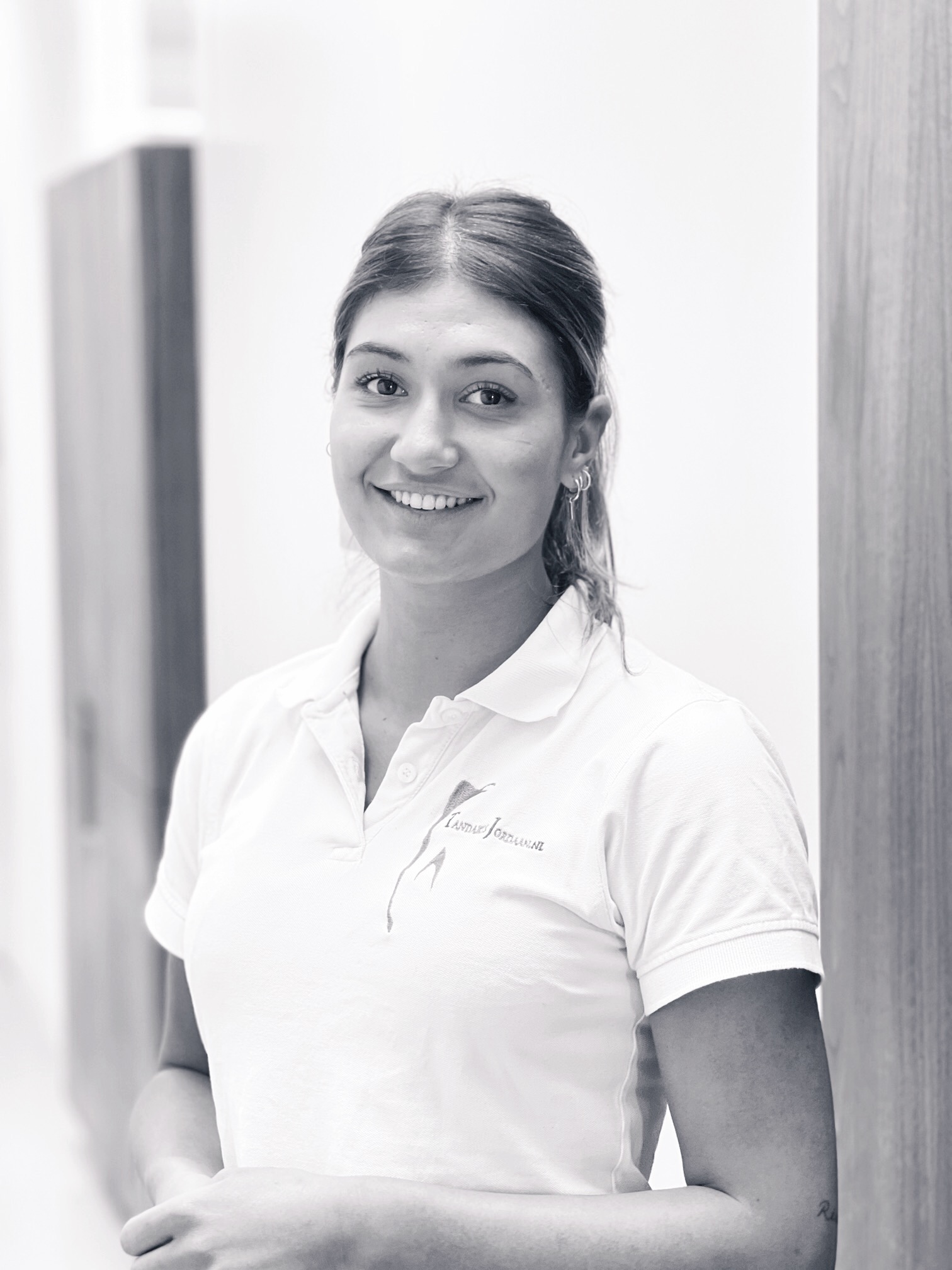 Showa van Es
Dental assistant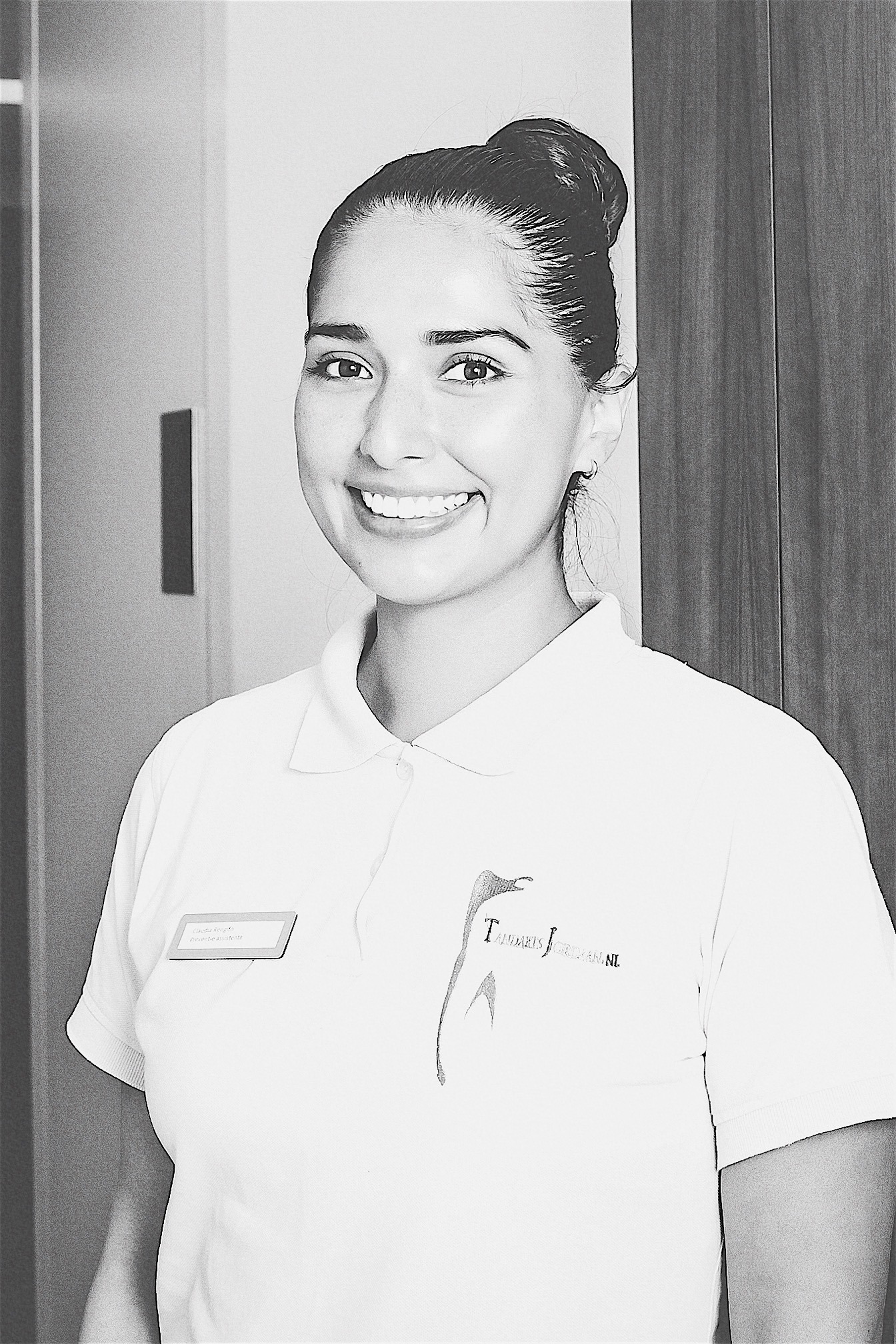 Claudia Rengifo
Periodontics assistant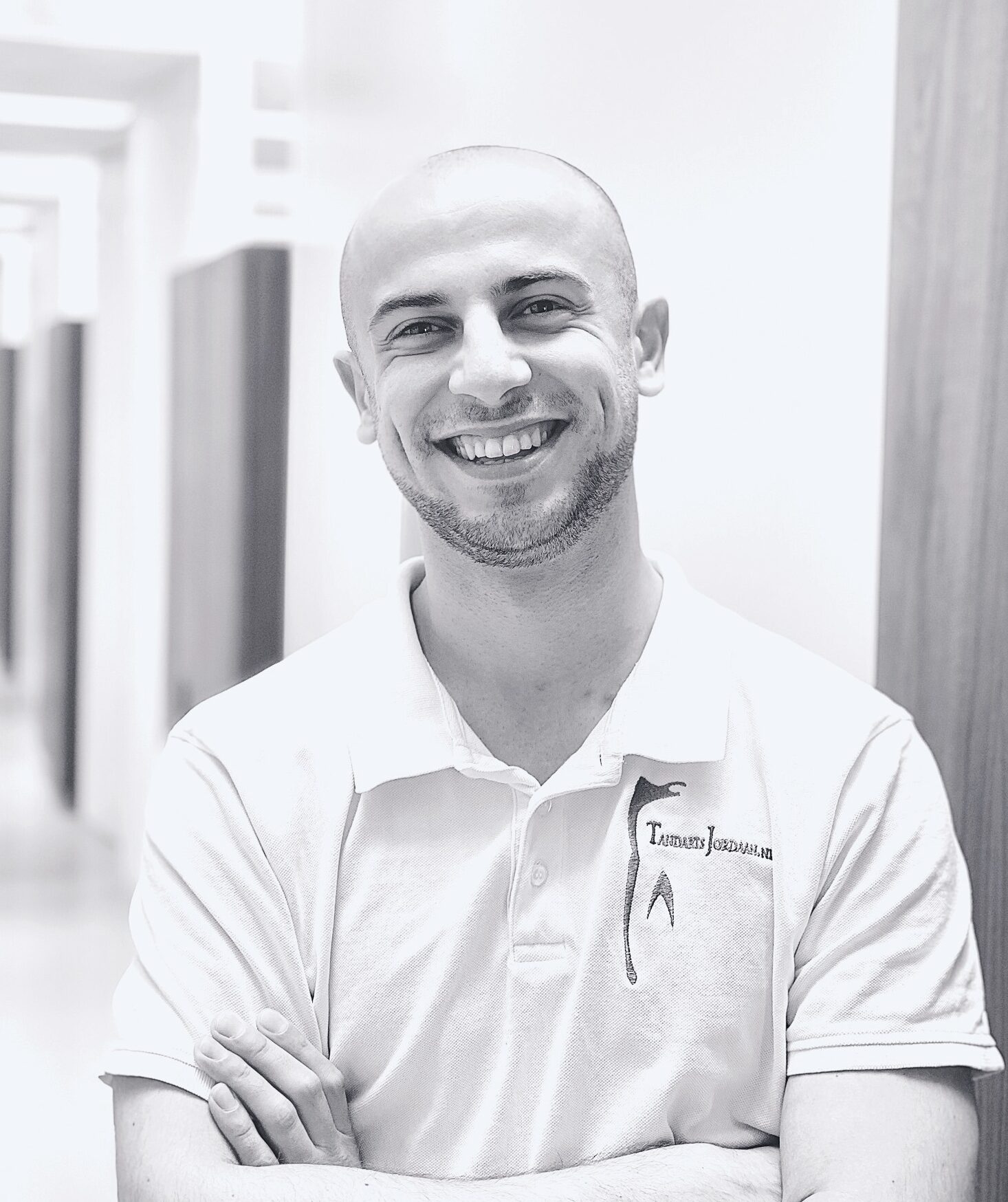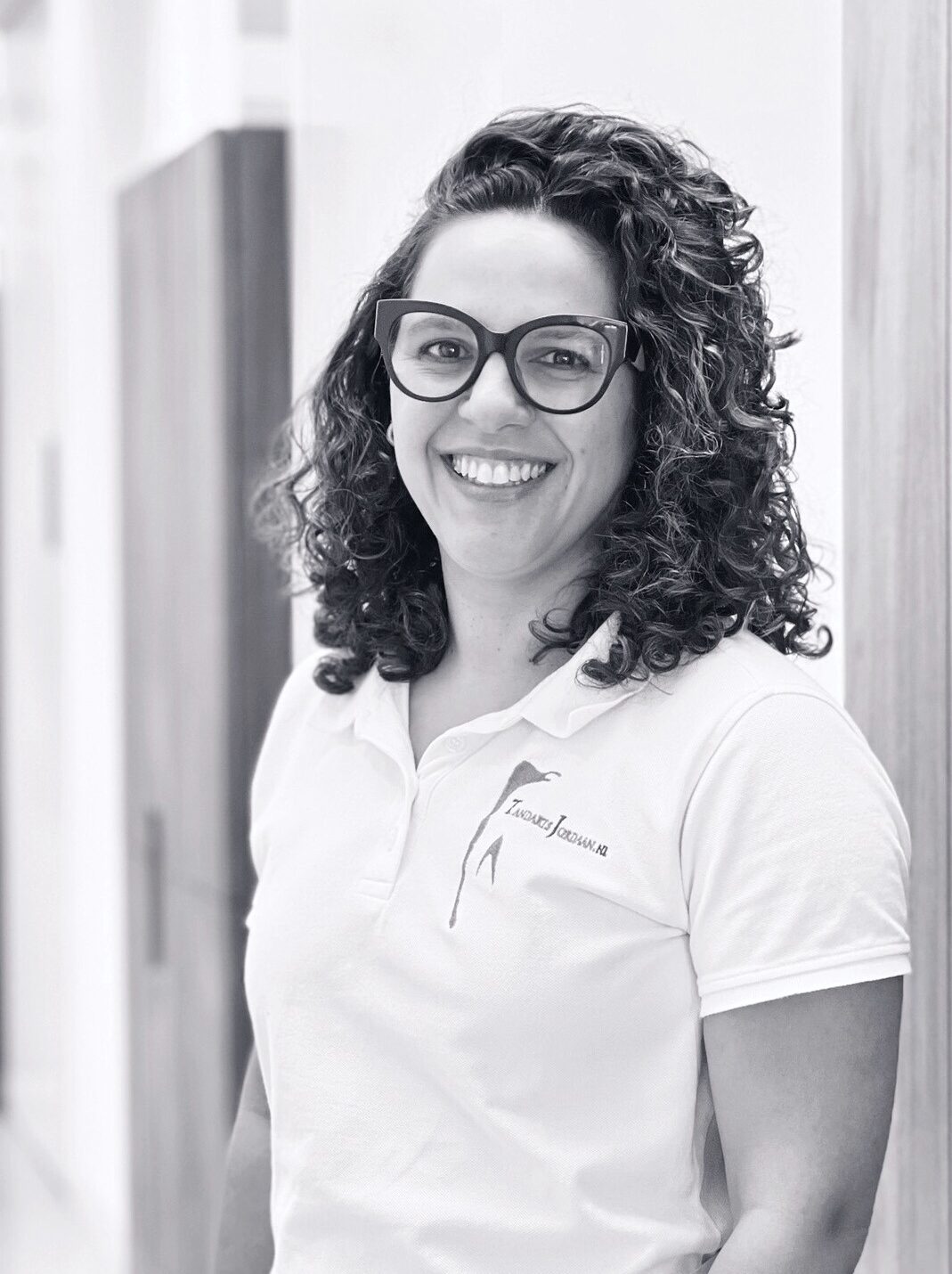 Beatriz Betti
Orthodontics, invisalign doctor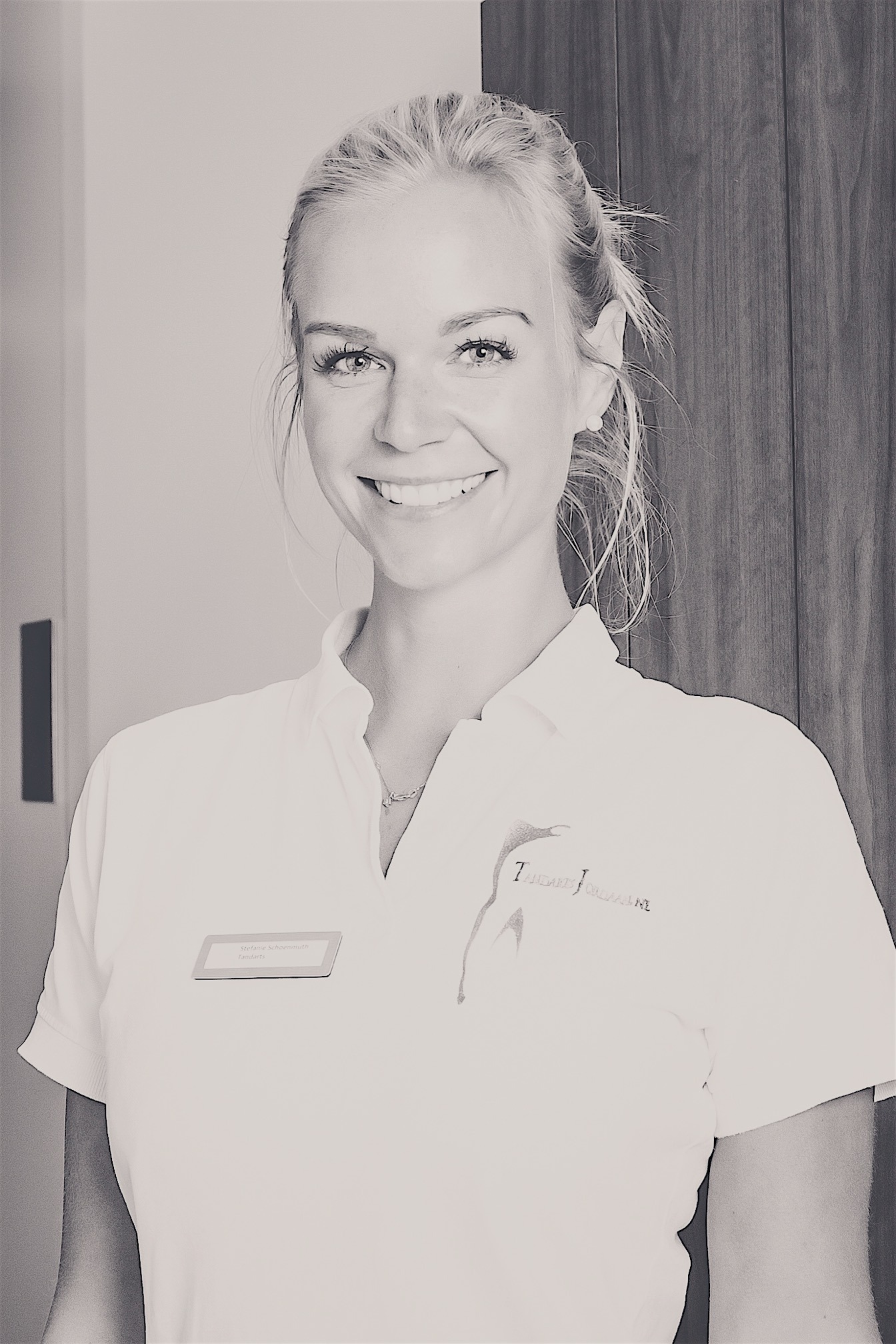 dr. Stefanie Schönmuth
Dentist, PhD in dentistry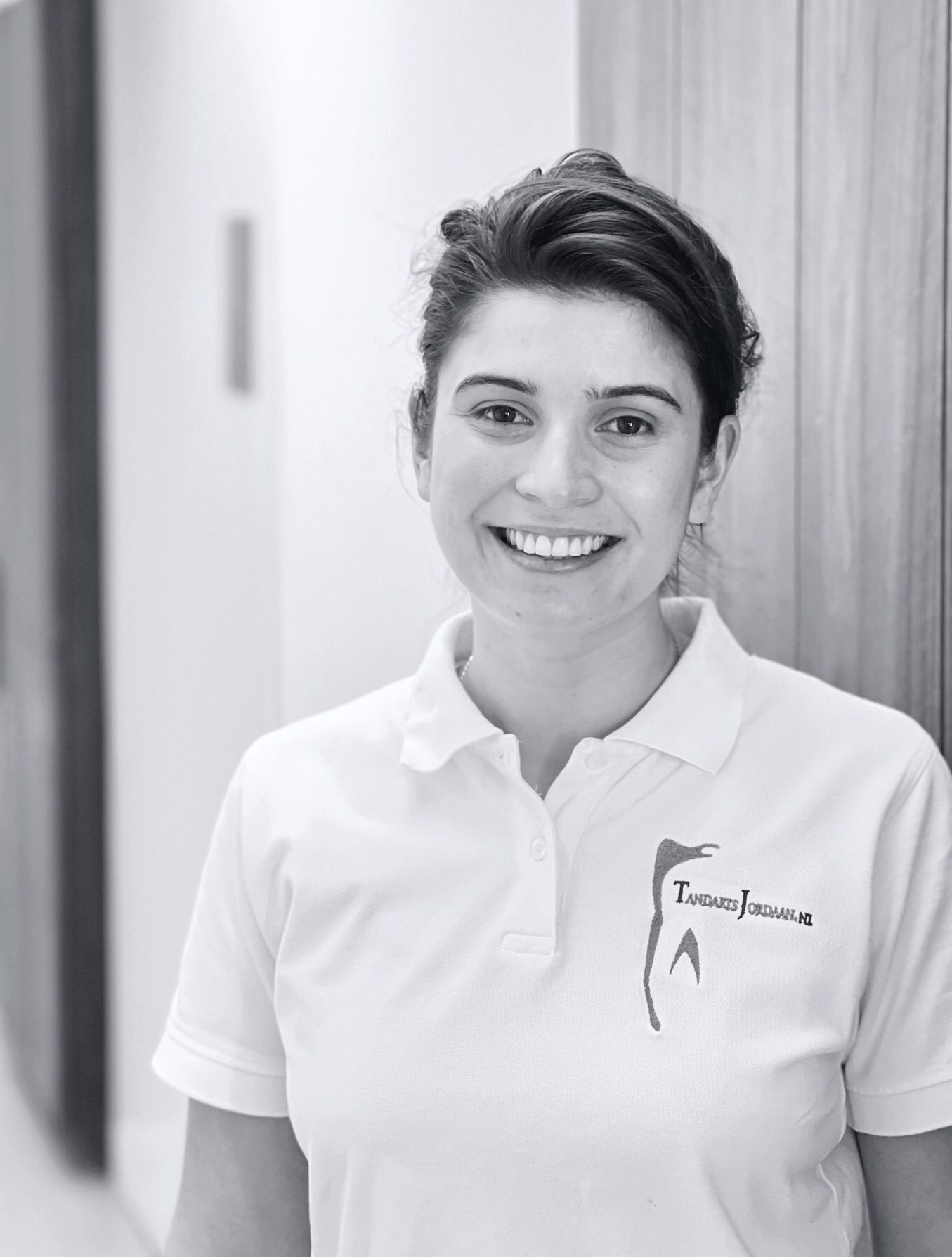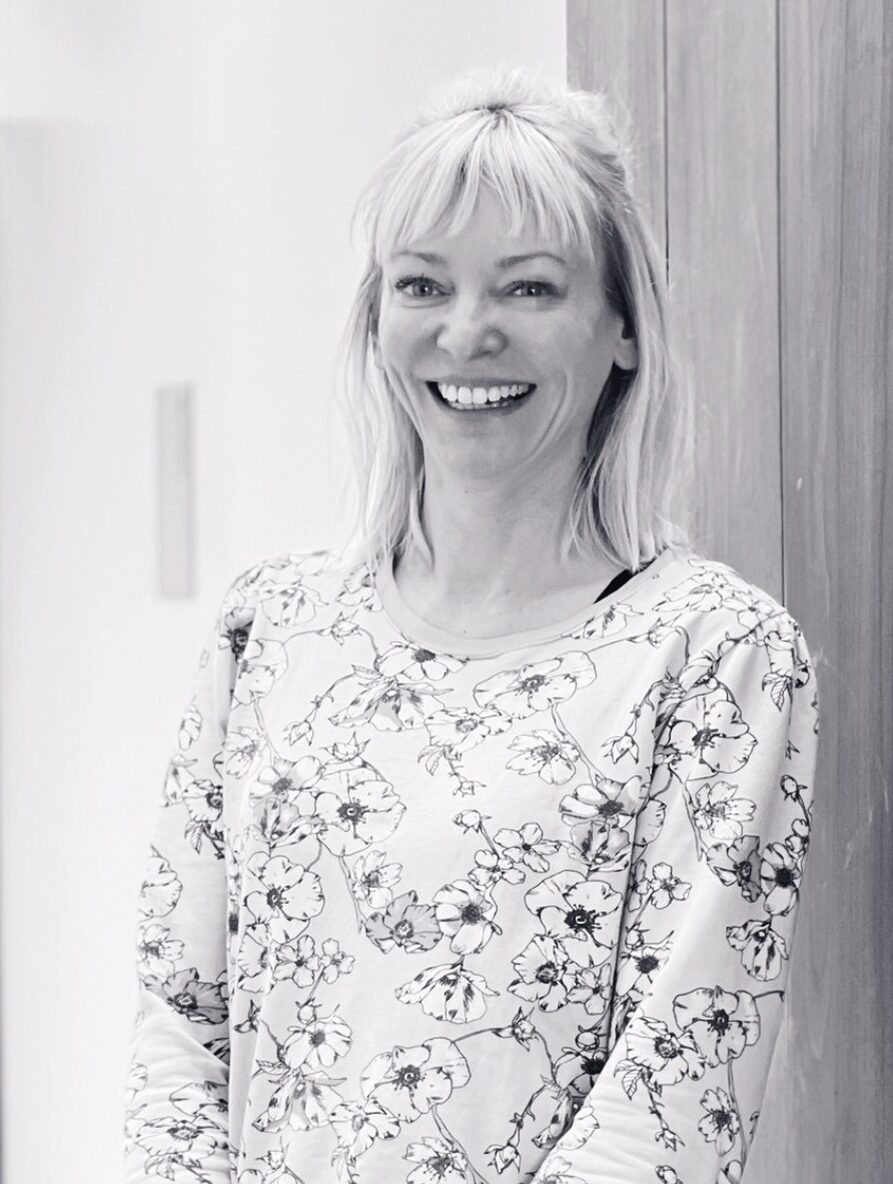 Alexandra Schluter
Receptionist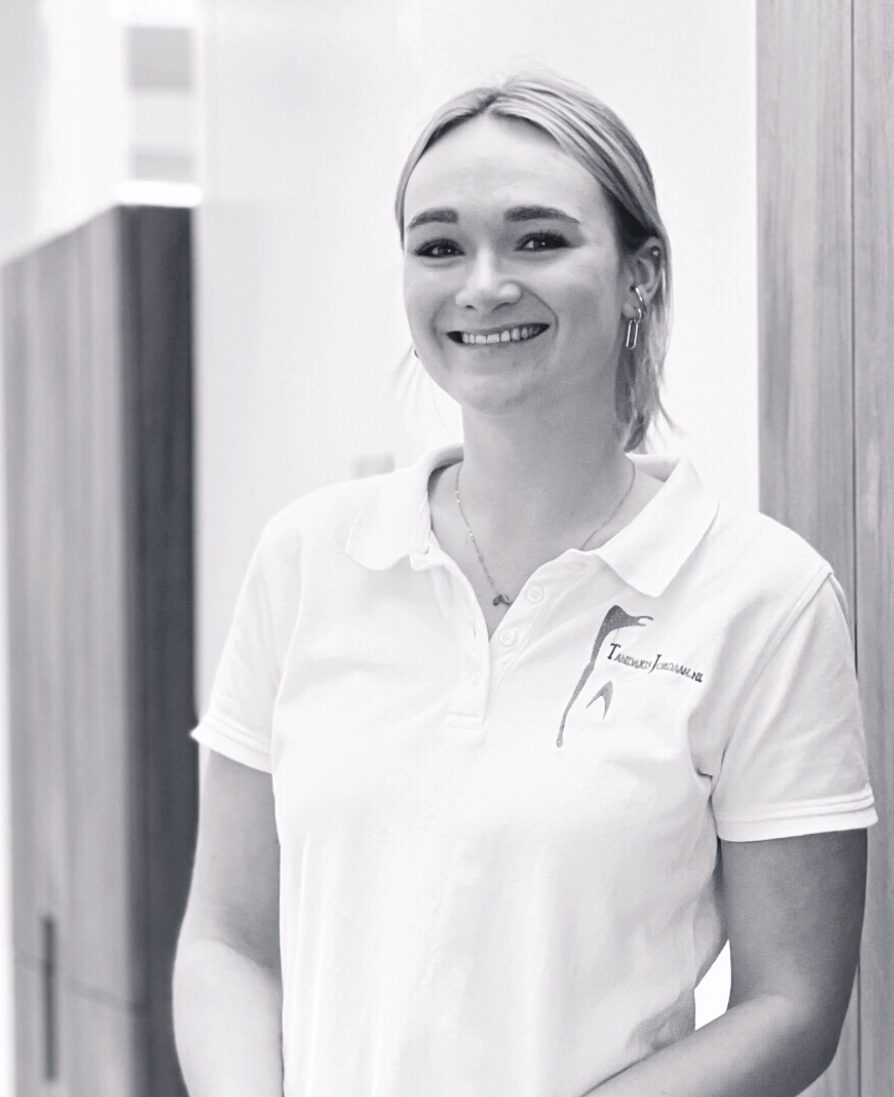 Courtney Willems
Dental hygienist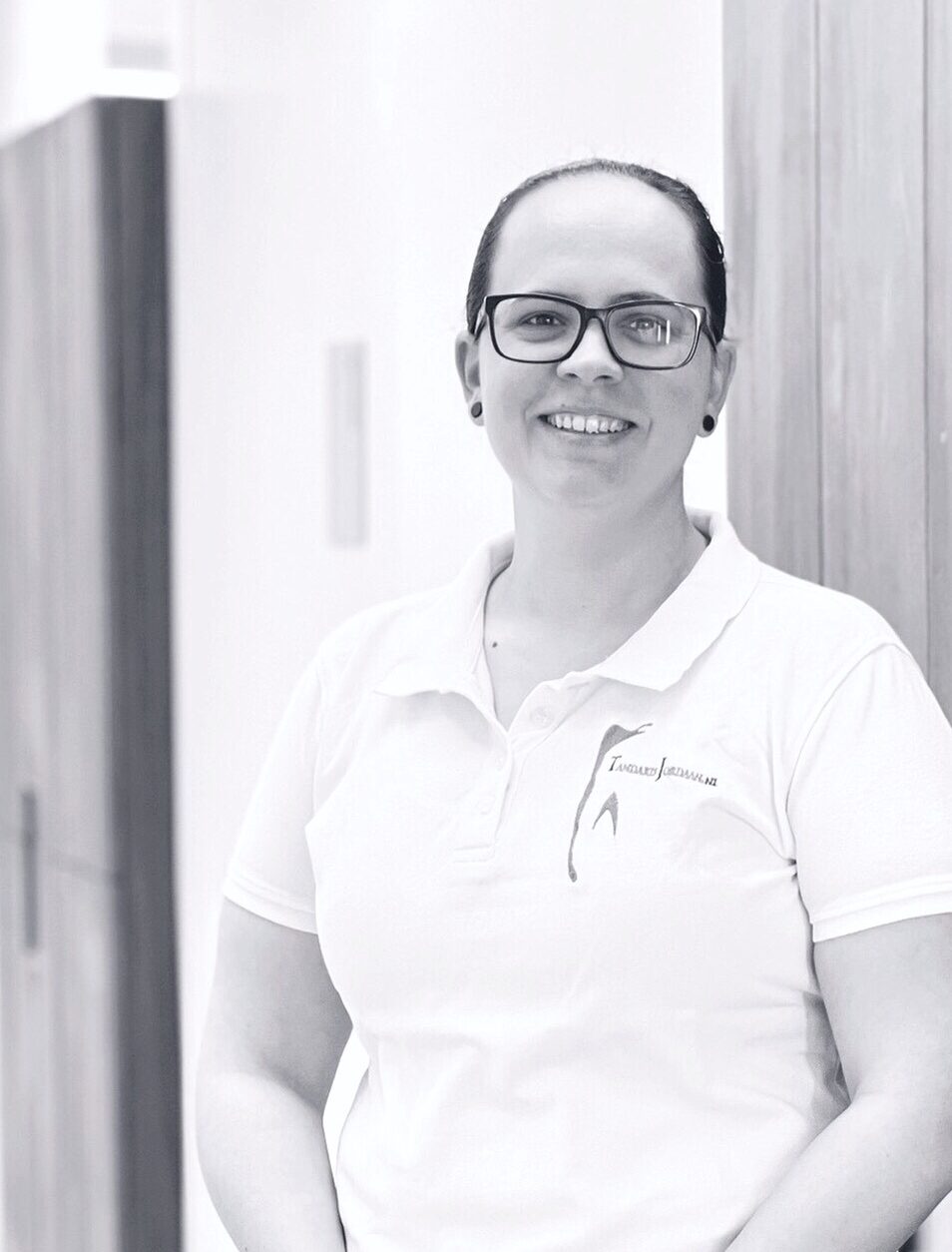 Timea Kern
Dental technician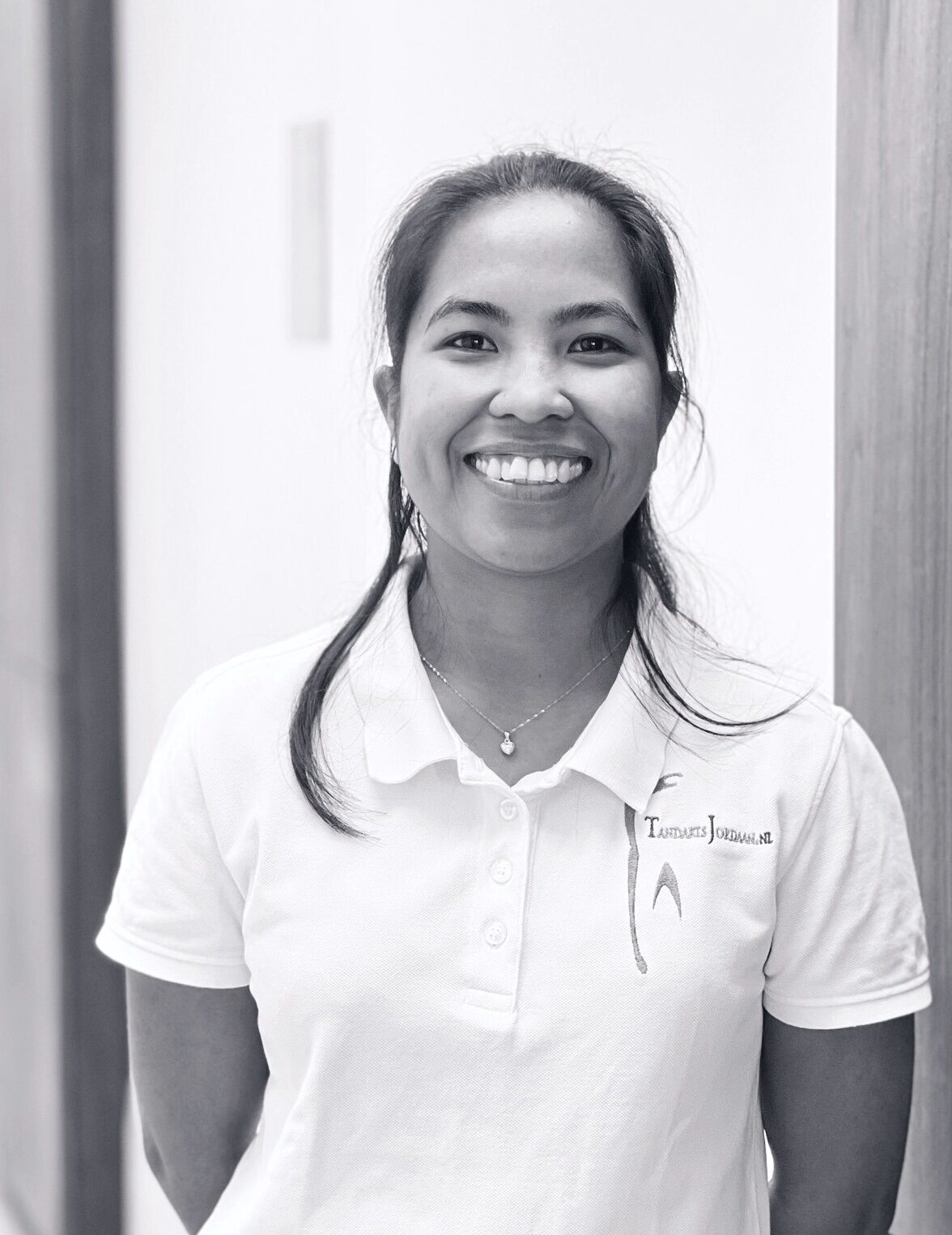 Jomerlea Saculles
Dental assistant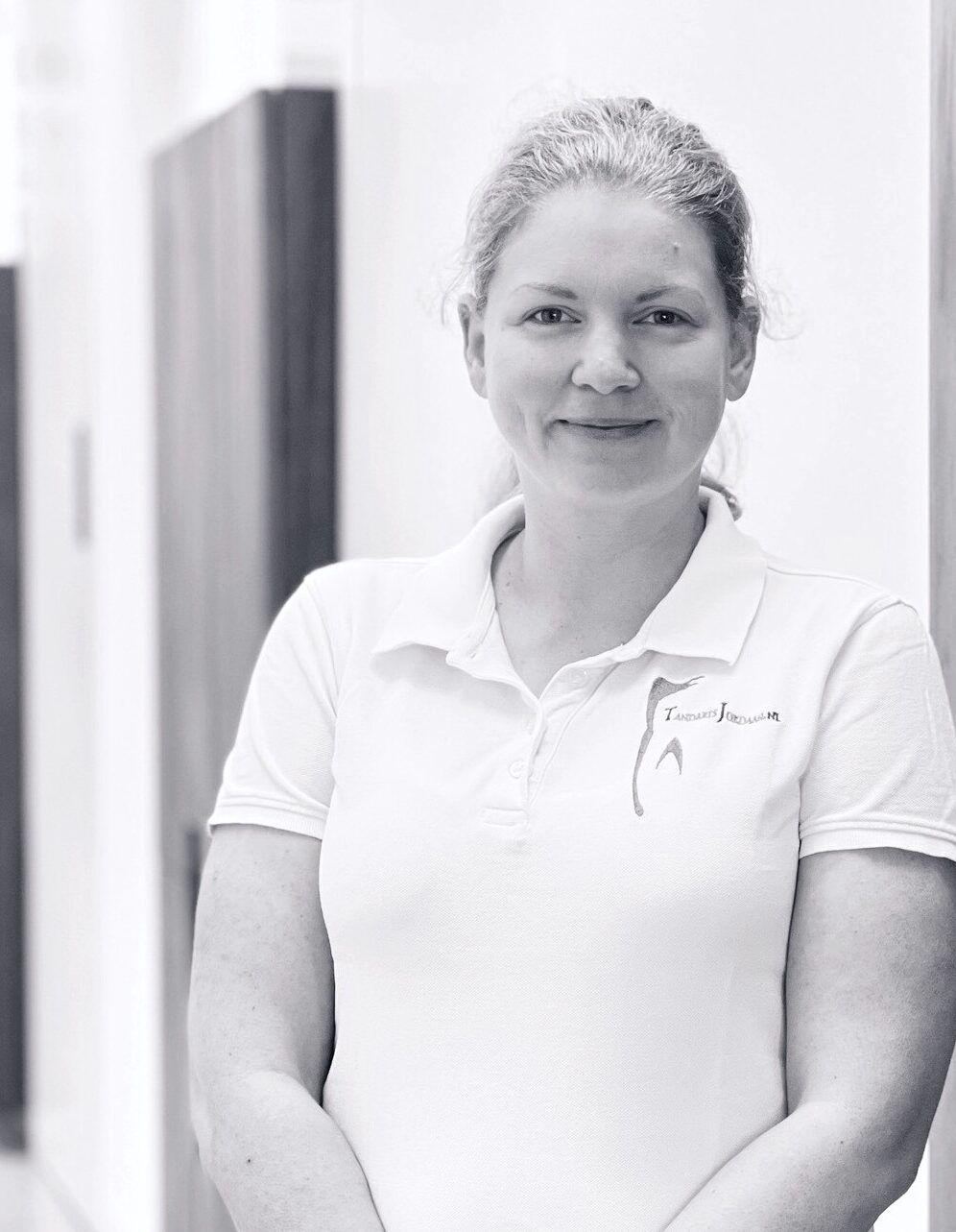 Fruszina Kern - Tamassy
Periodontitis assistant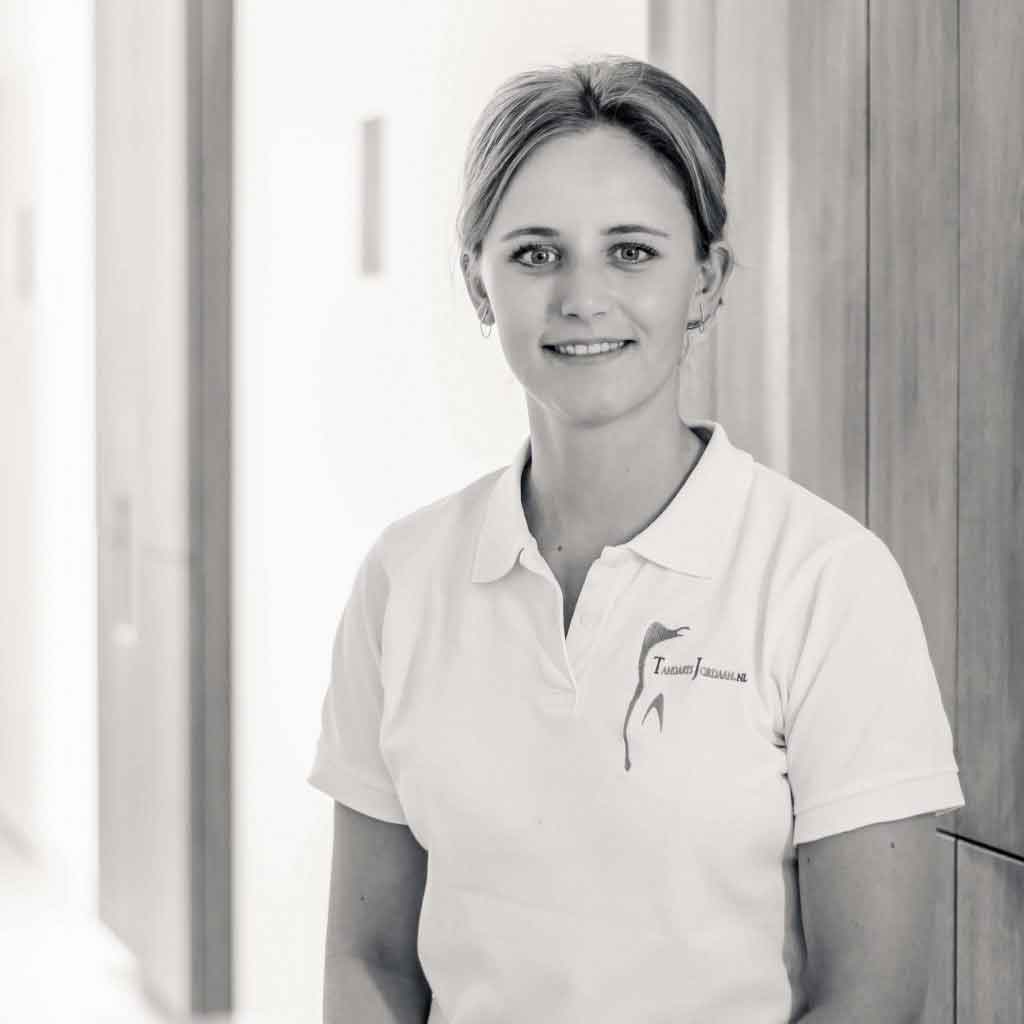 Rozemarijn Maat
Oral hygienist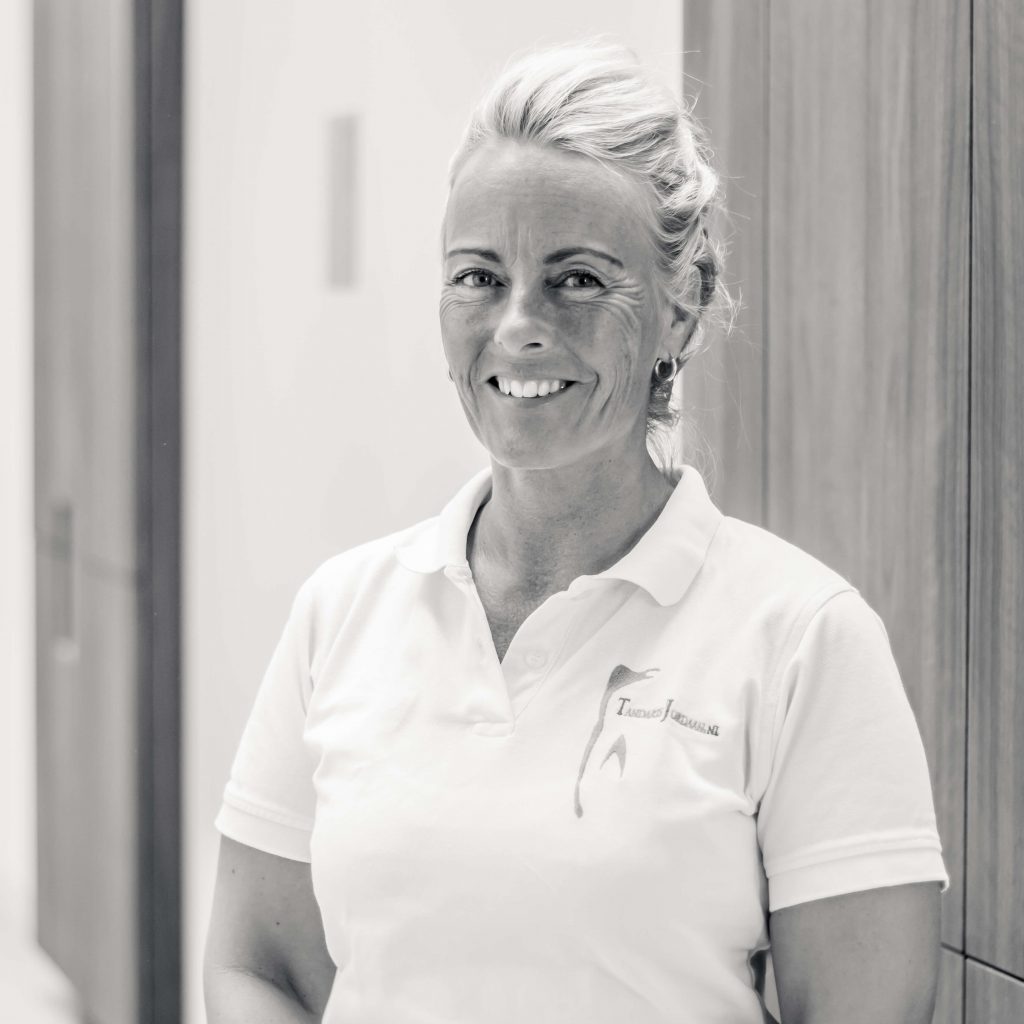 Patricia Kneppers
Prevention assistant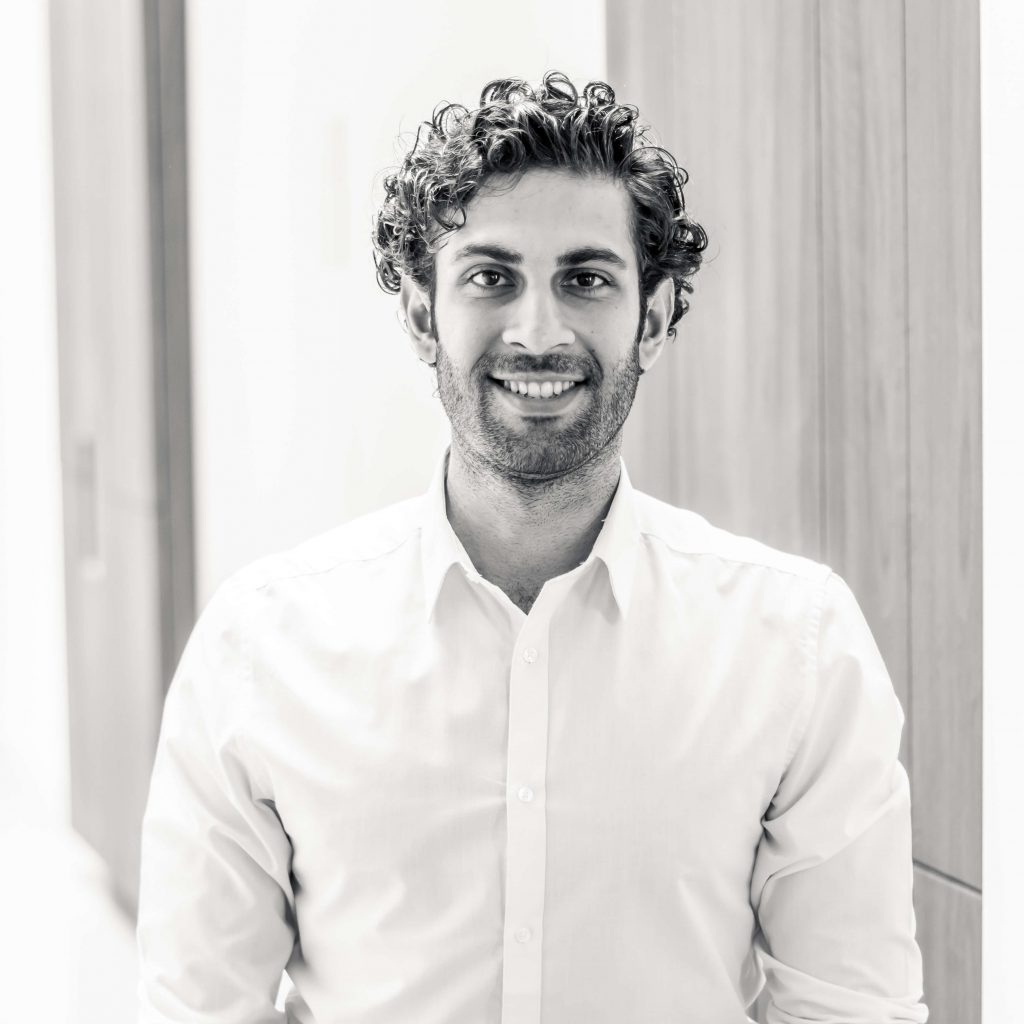 Mgrdich Amroian
Dental technician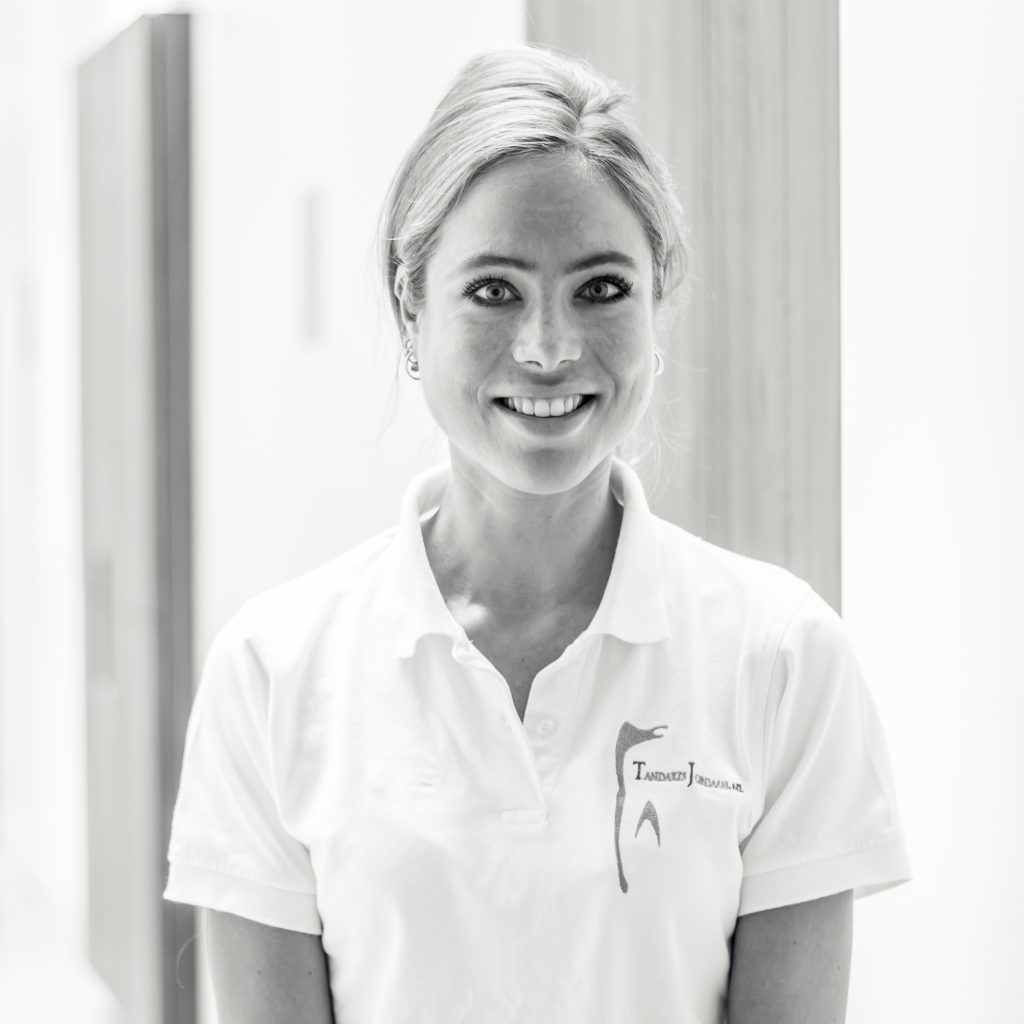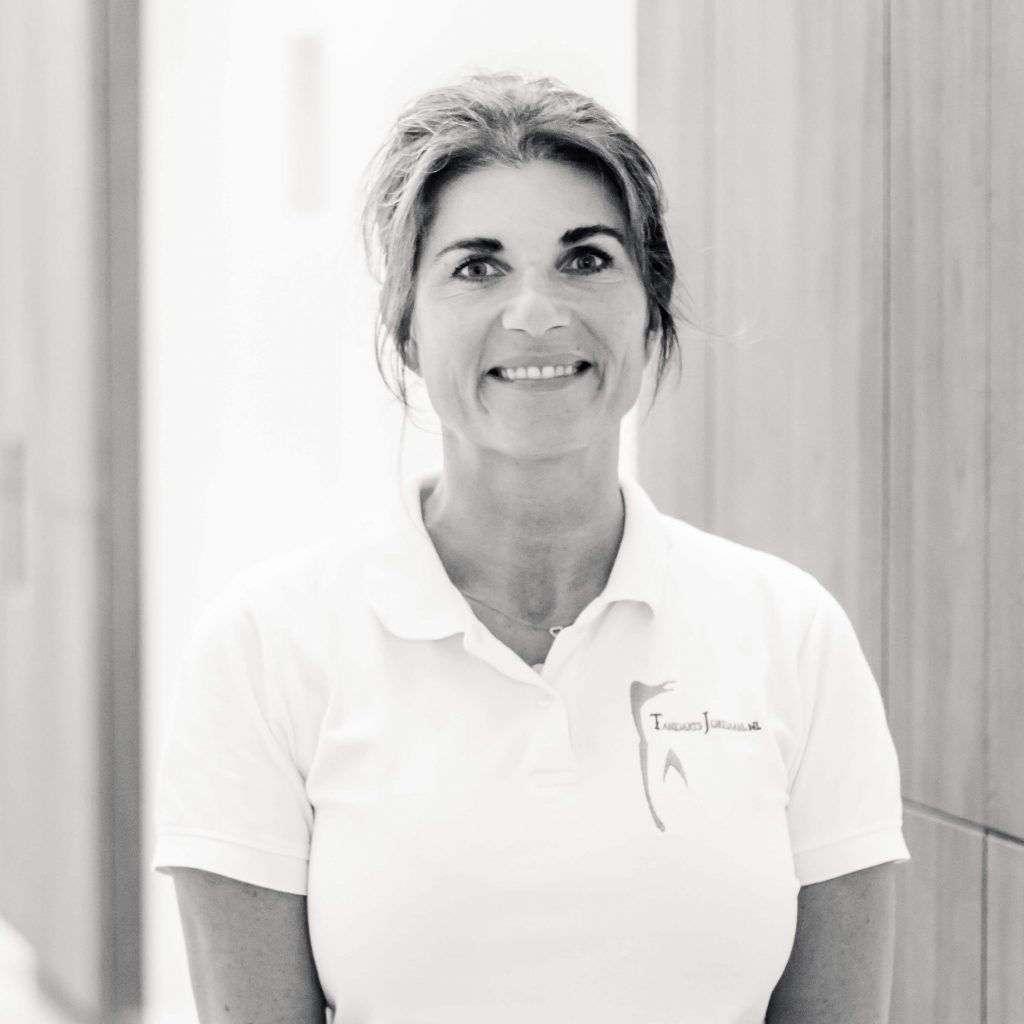 Linda van Zoomeren
Housekeeper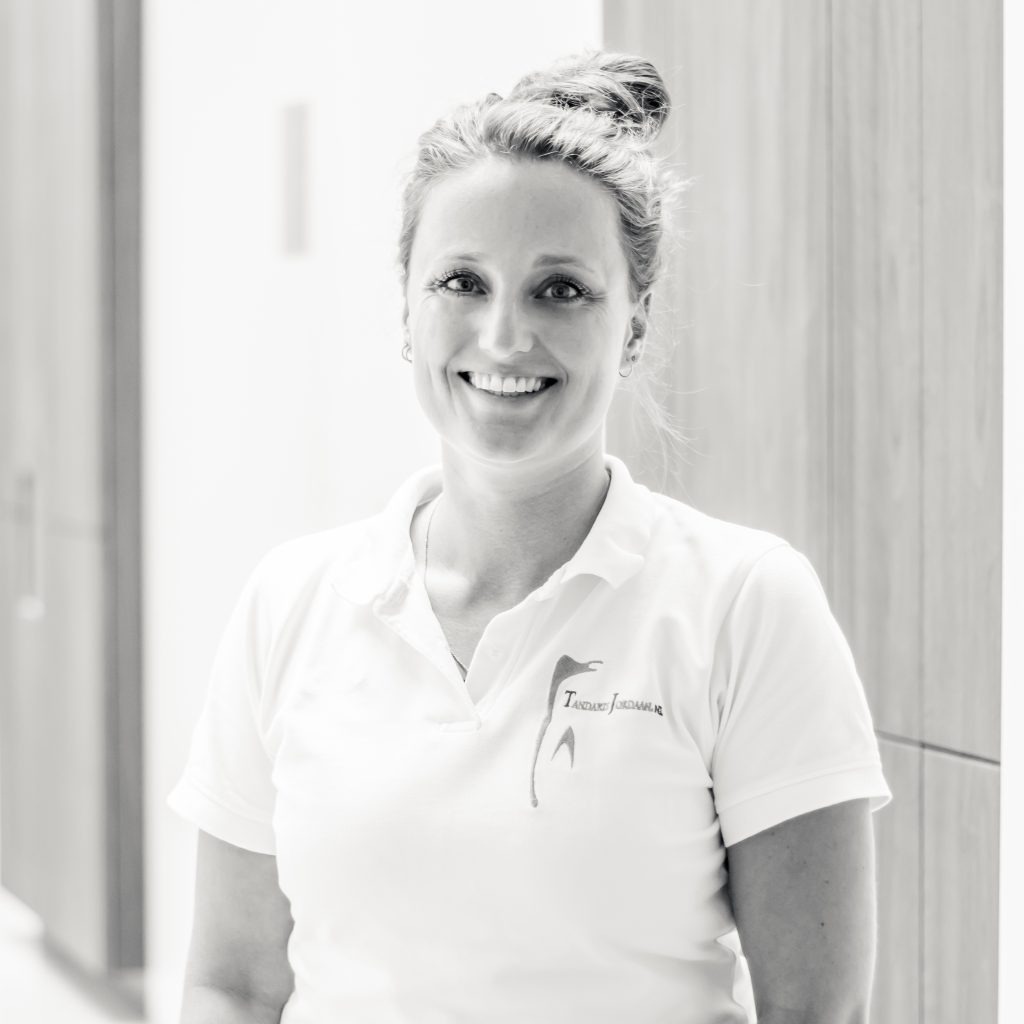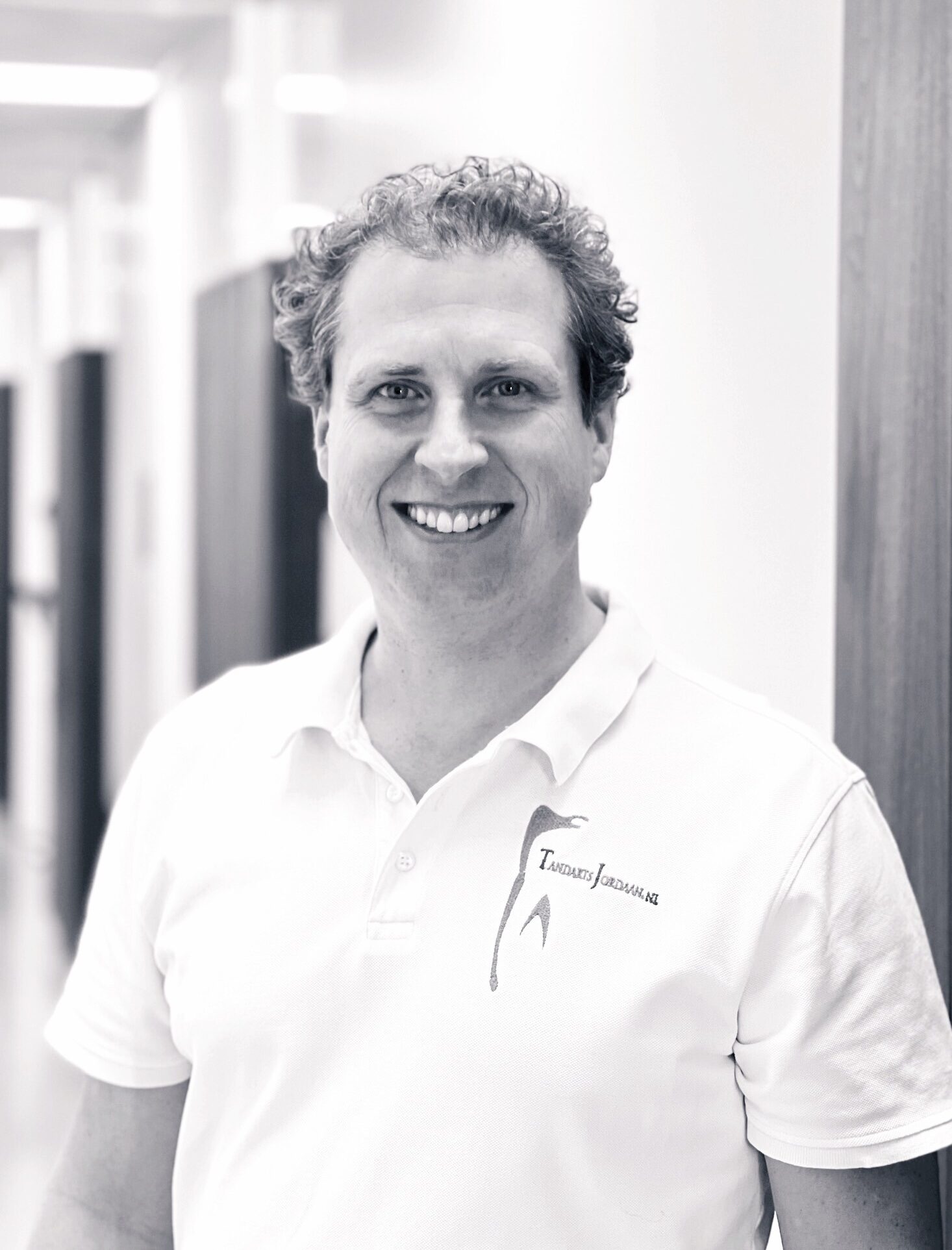 Maarten Vaartjes
Dentist and owner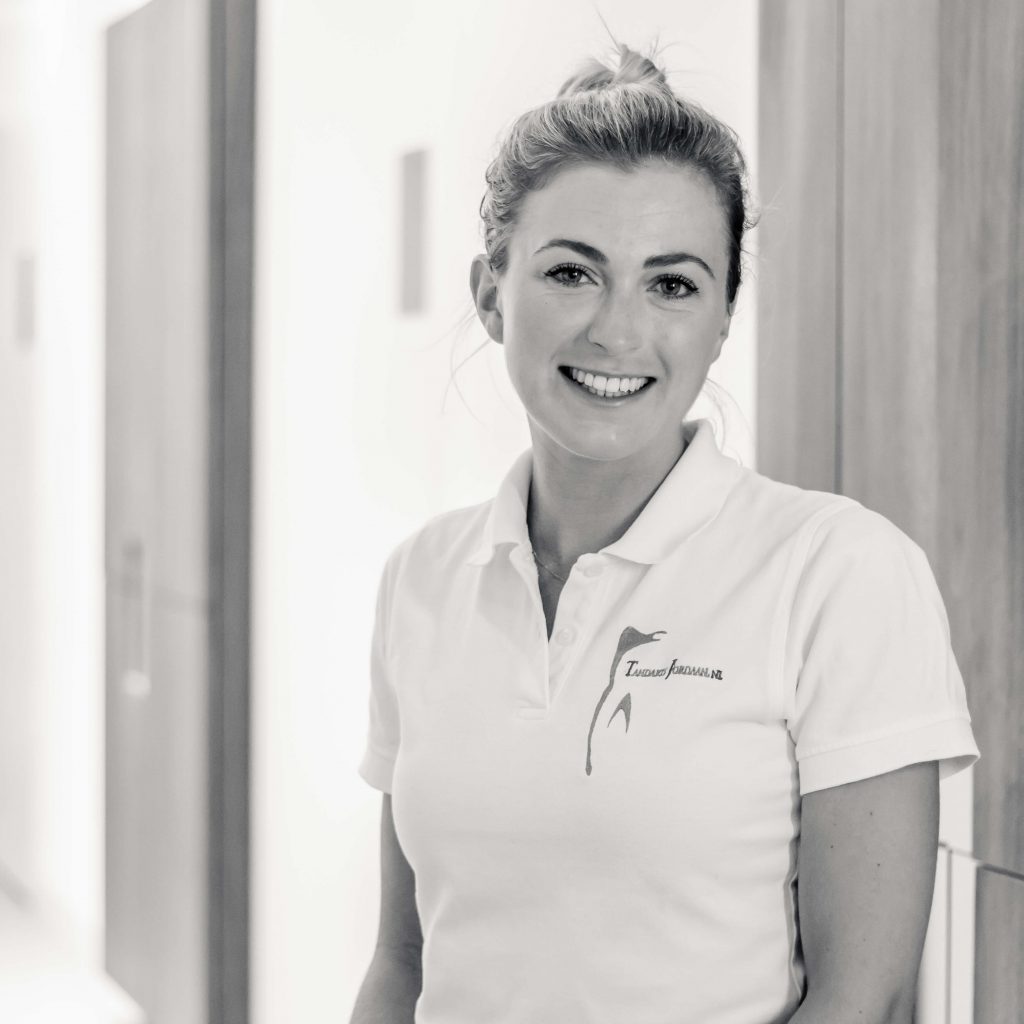 Anouk van der Meij
Dentist for orthodontics