Cavity repair at your Amsterdam Dentist
If you have a small hole – a cavity – in a tooth, it needs filling. Of course, we prefer to help you prevent cavities, by providing good information over oral health and brushing, than fill them for you. Cavities, also known as caries or dental decay, are caused by bacteria. That leads to stubborn dental plaque. The bacteria make the dental tissue soft, which causes rot.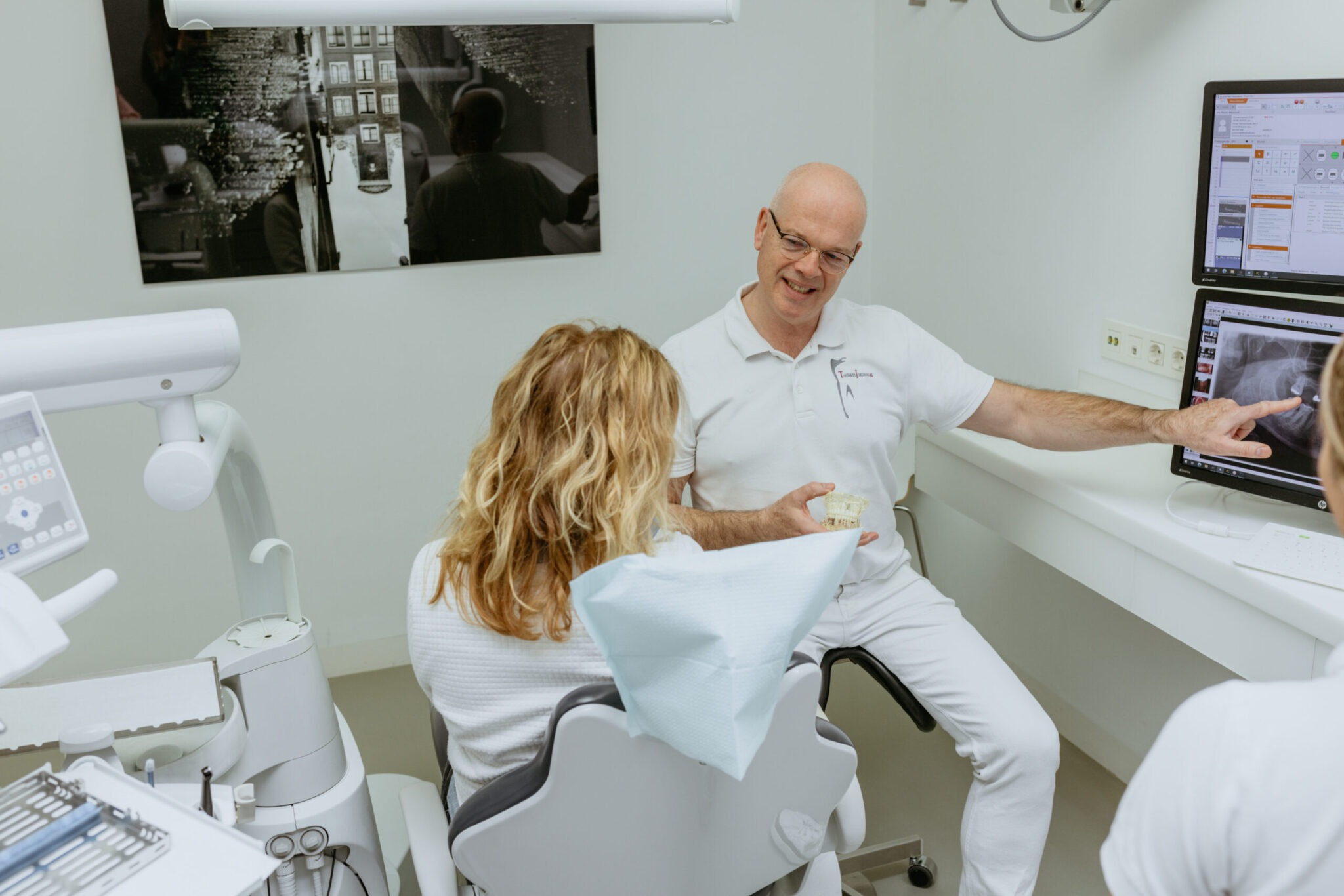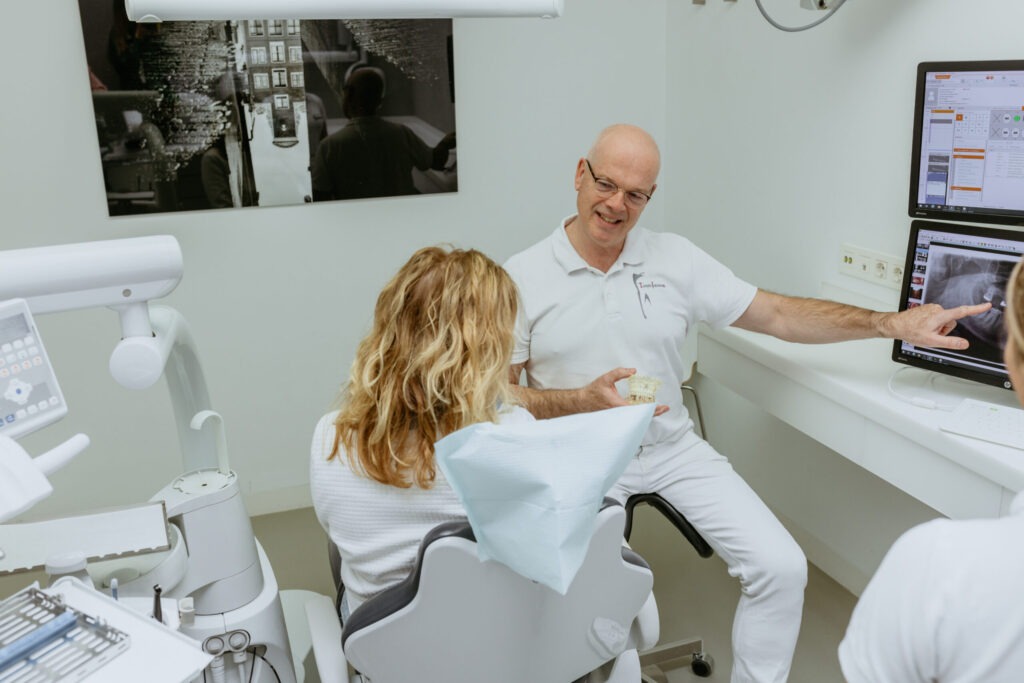 Cavities? This is how we fix them.
We don´t just fill cavities immediately. First we explain precisely what we are going to do. So, there are no unwarranted surprises. Are you worried it will hurt? Don´t panic. We can give you a local anaesthetic. With anaesthetic treatment will be pain free and you won´t be able to feel it at all. As soon as it has taken effect, we remove the infected tissue with a dental drill. To make sure that all the bacteria are gone, we use a special dye which colours the remaining bacteria so they are visible. If everything is clean, we make a white filling for your tooth, make sure it is the same colour as your other teeth and that it fits among them perfectly.
Cavities with a composite filling
We use composite material for our fillings. That means they blend in perfectly, you can't see where they are and they fit in with your other teeth or molars. What's more, composite has been found to have fewer health risks than the old-fashioned black amalgam fillings.
Looking for an emergency dentist in Amsterdam?
Do you have a dental emergency? Call 020 612 12 43. We have generous opening hours and will do everything possible to make time for your emergency appointment.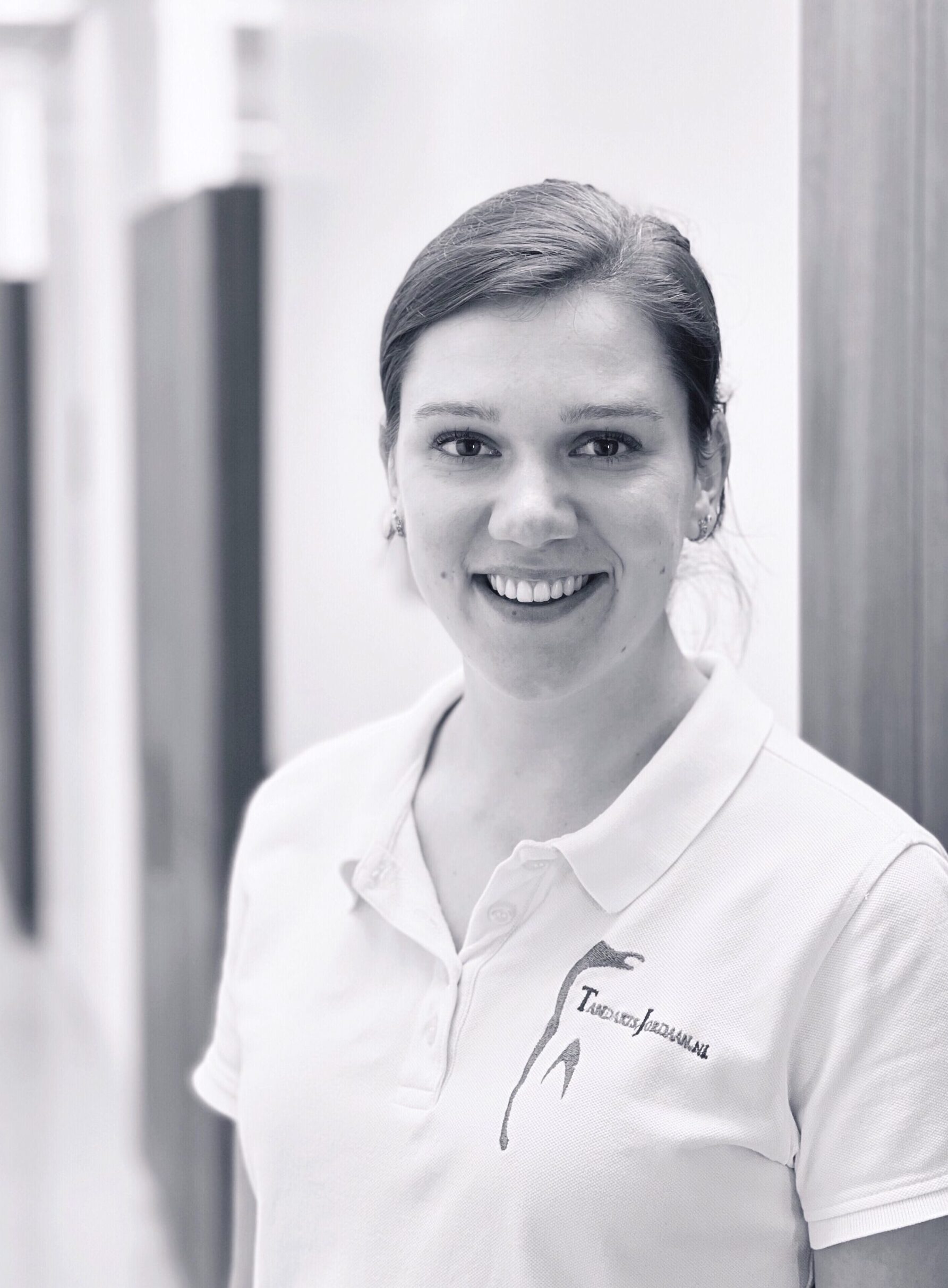 Hannah van Stuivenberg
Dental assistant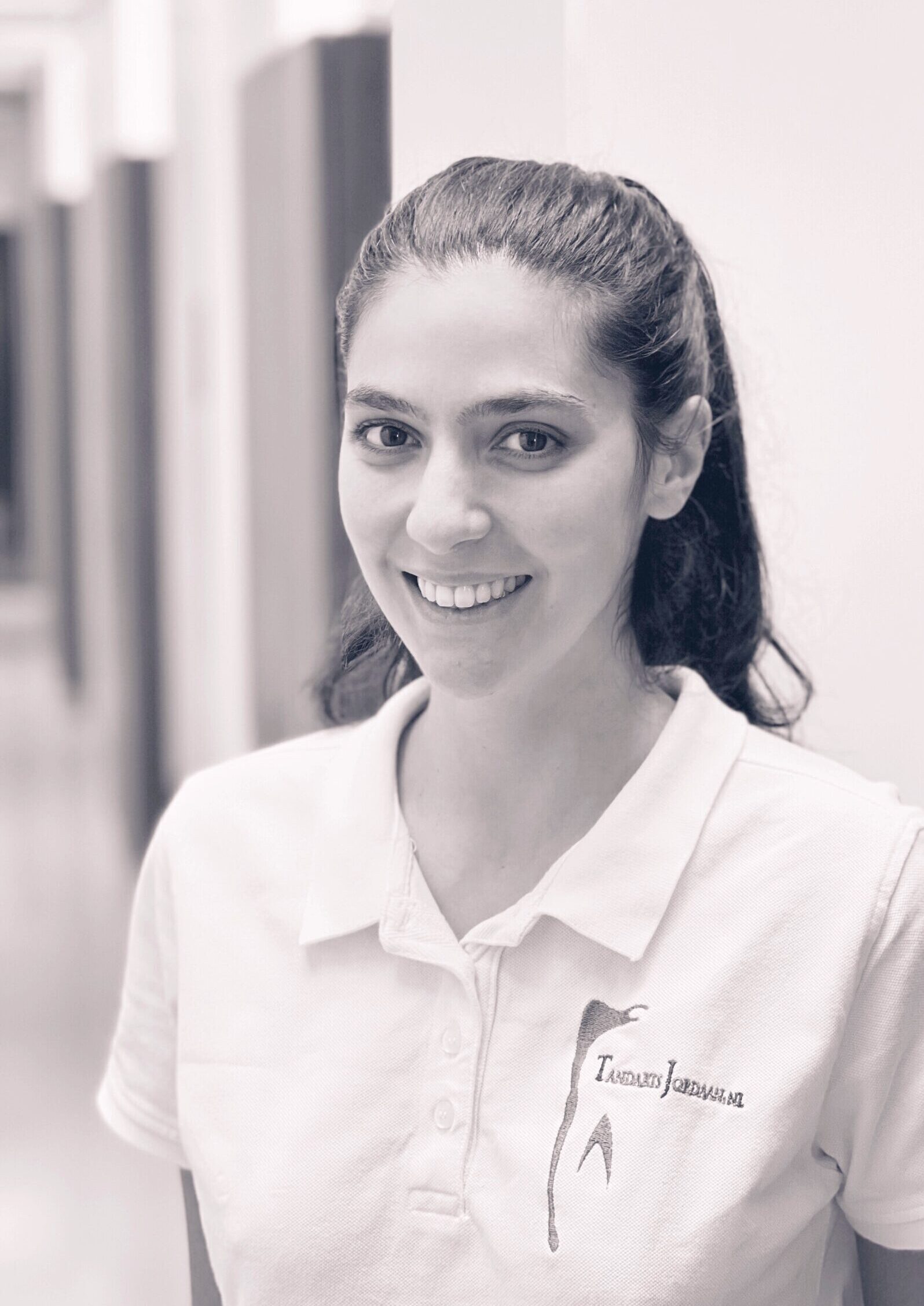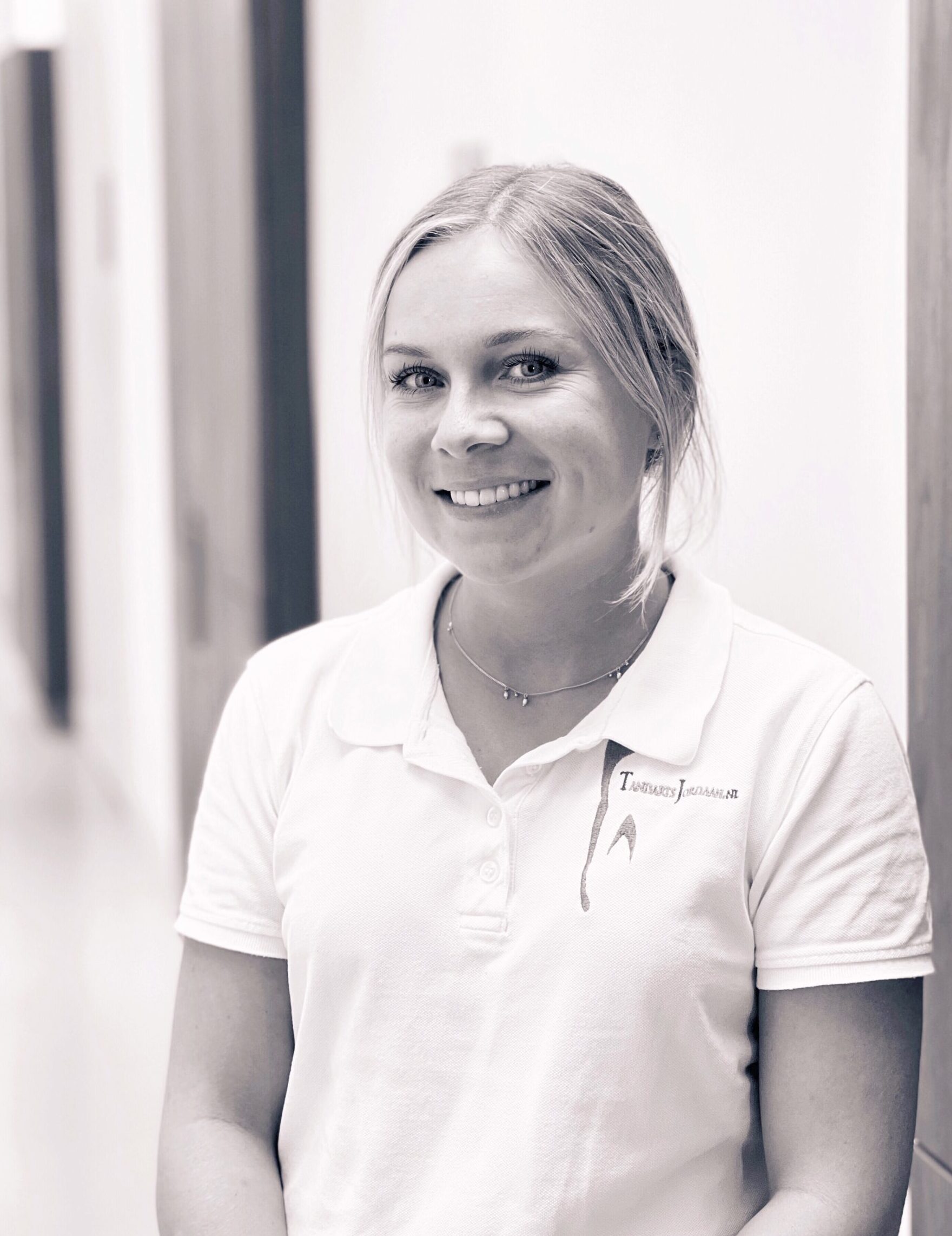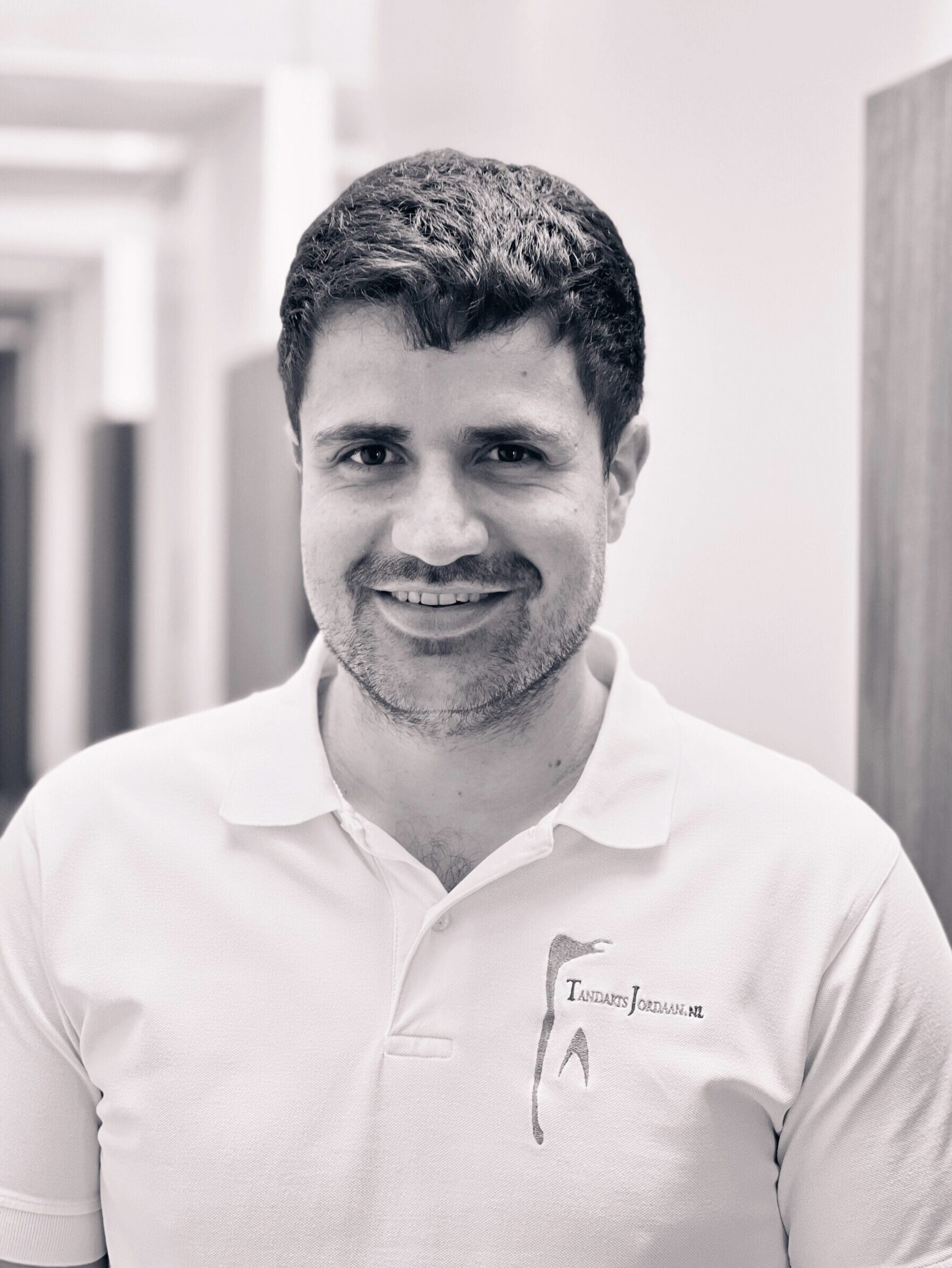 Kostantinos Kosmidis
Periodontist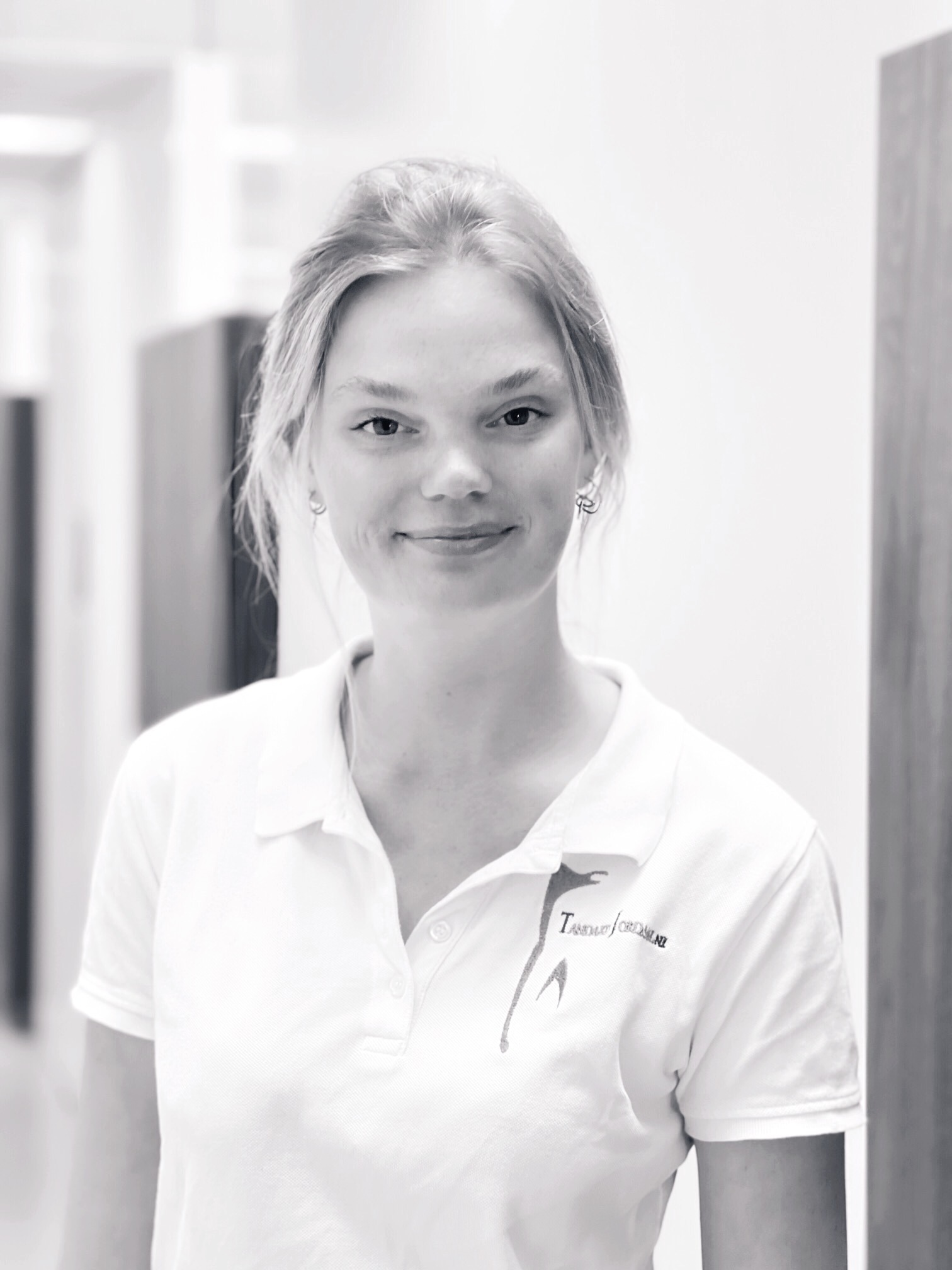 Mette Rijk
Dental hygienist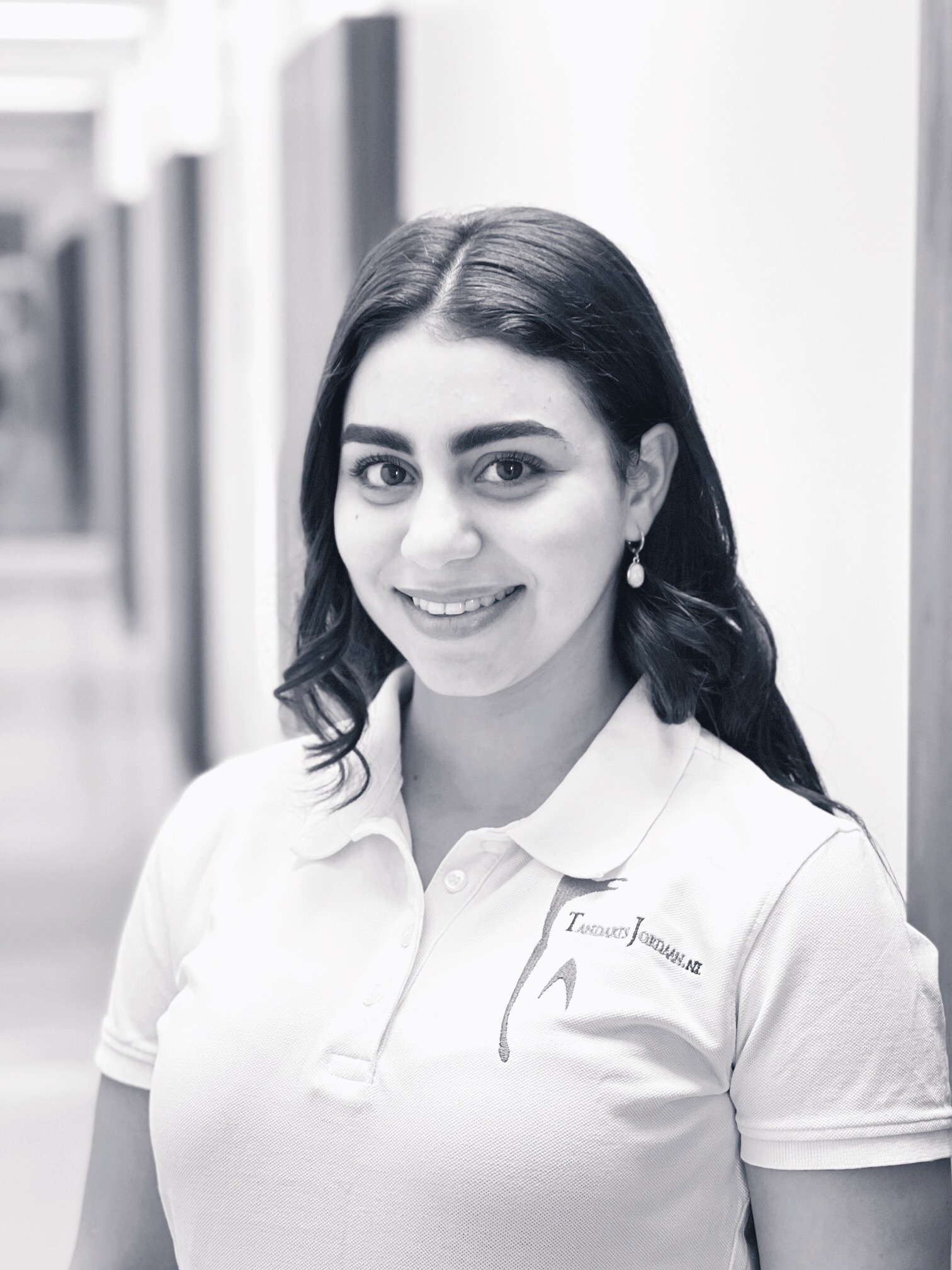 Maria Henien
Dental assistant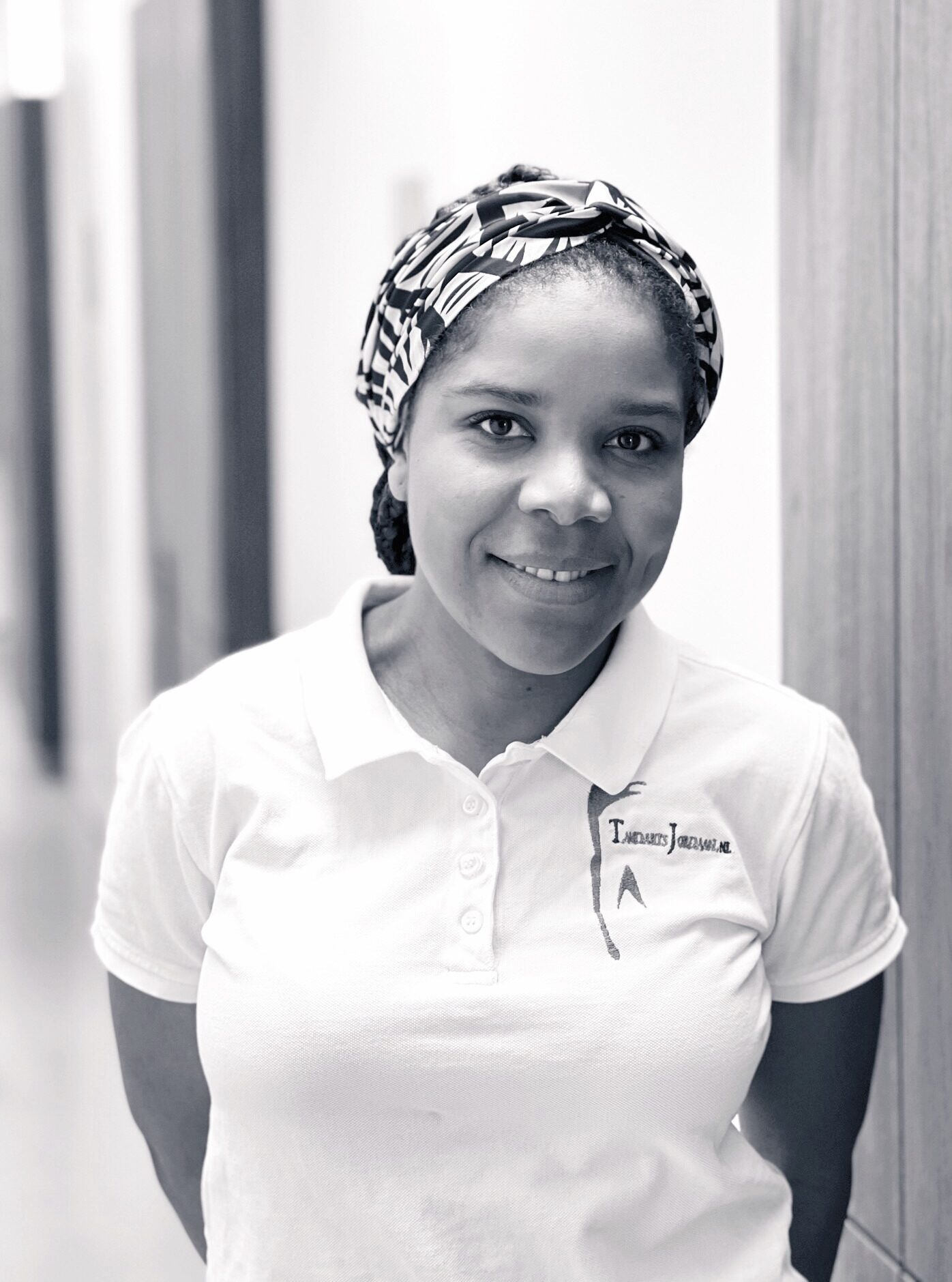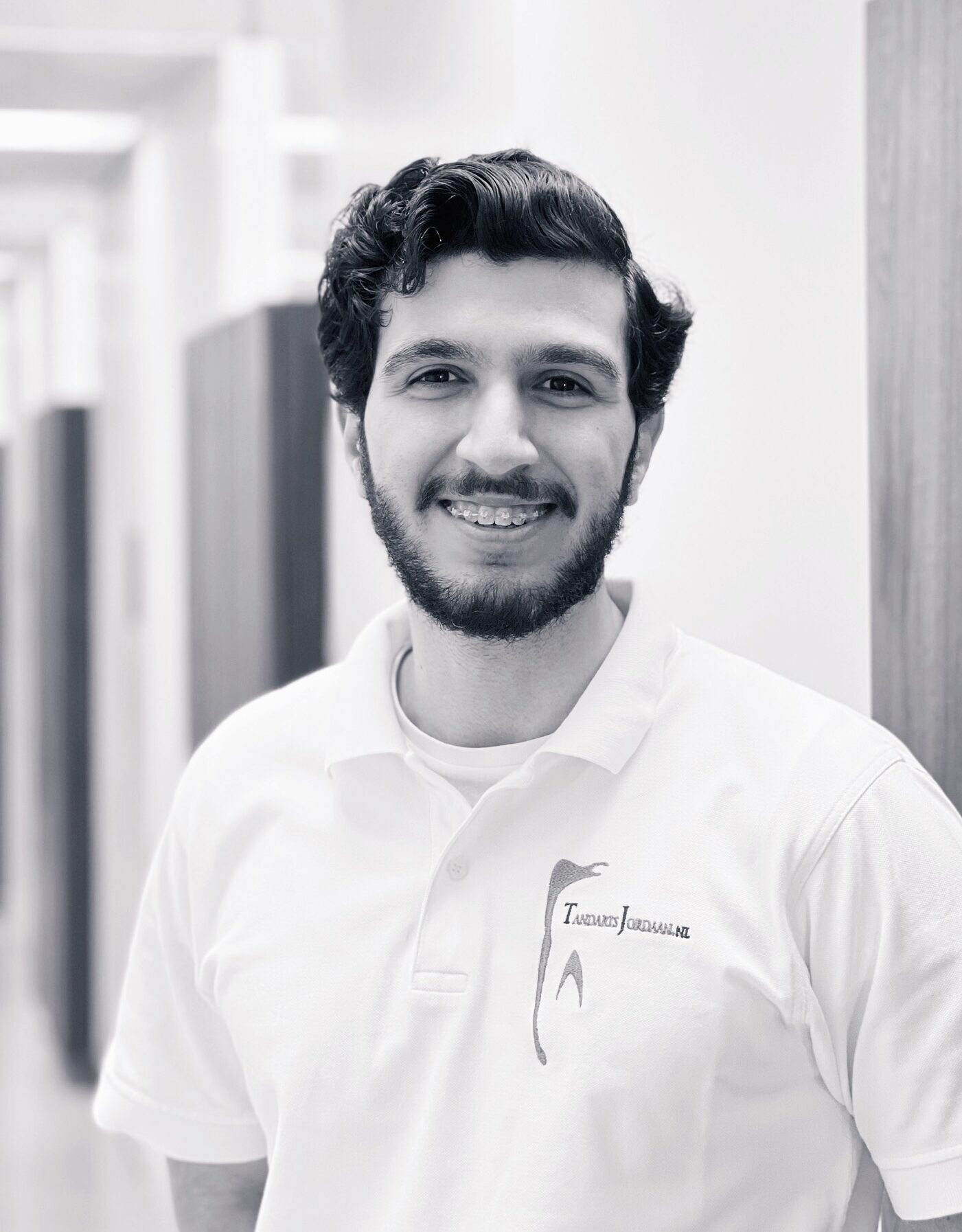 Baran Arisoy
Dental assistant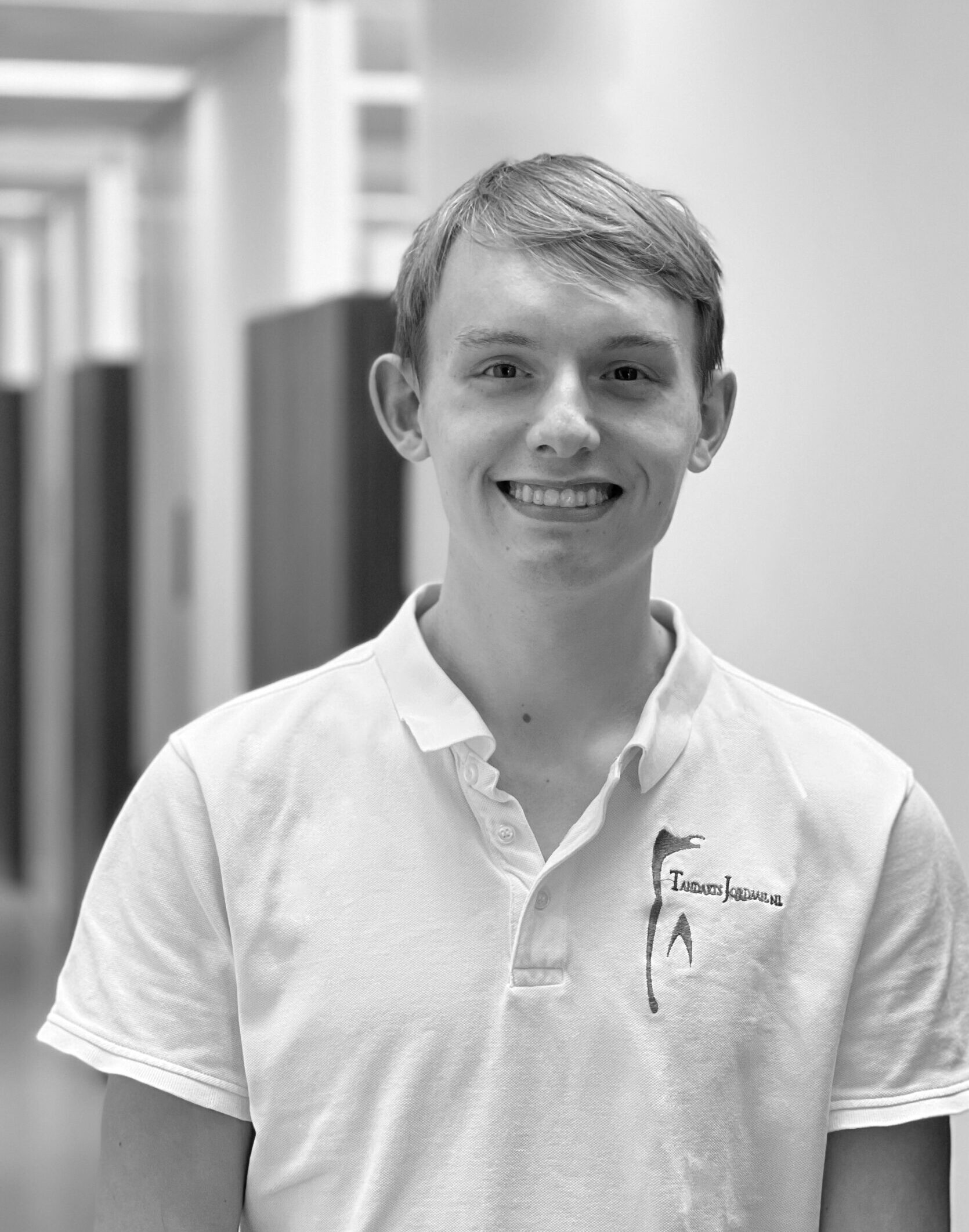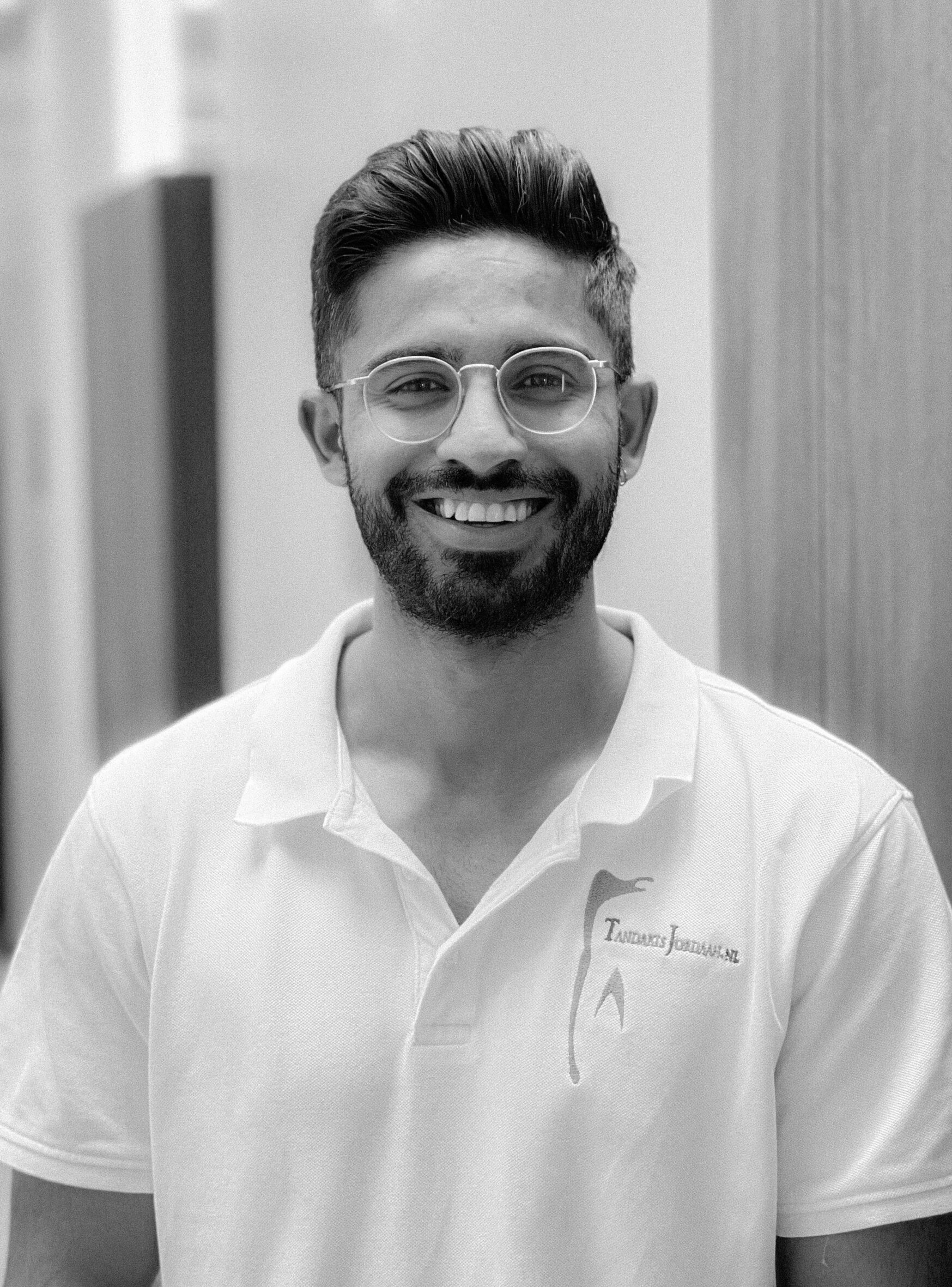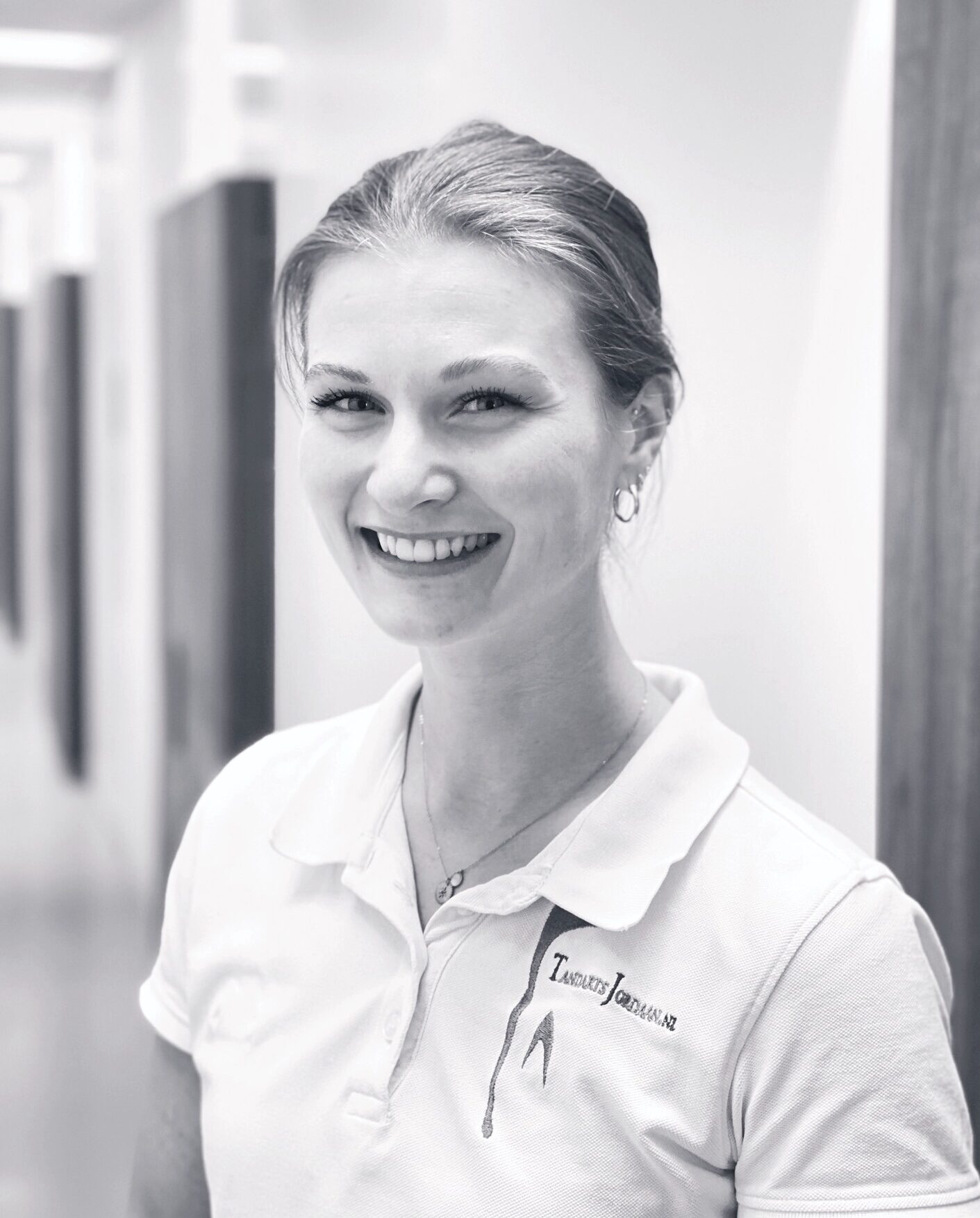 Nina Nijland
Dentist, specializing in periodontology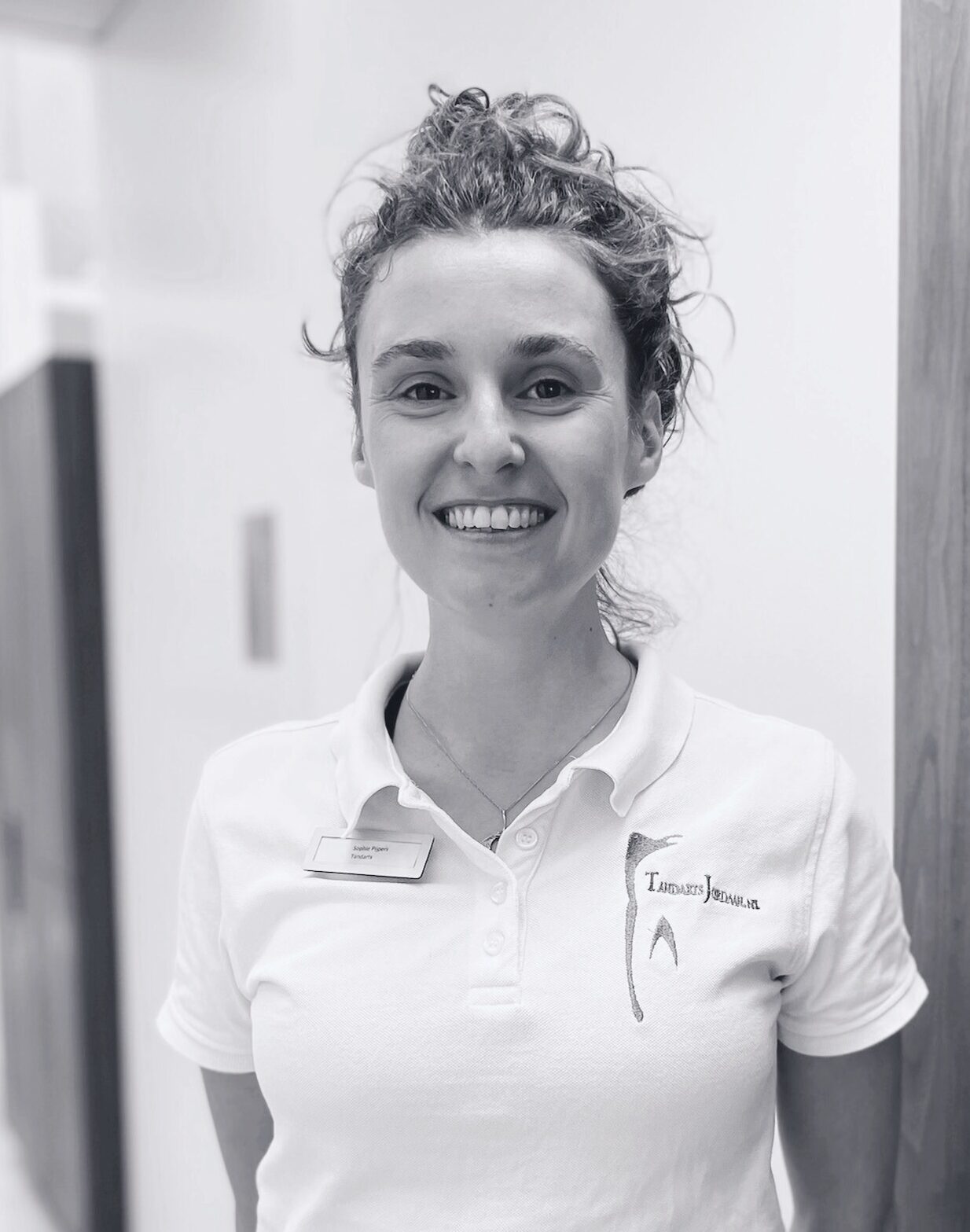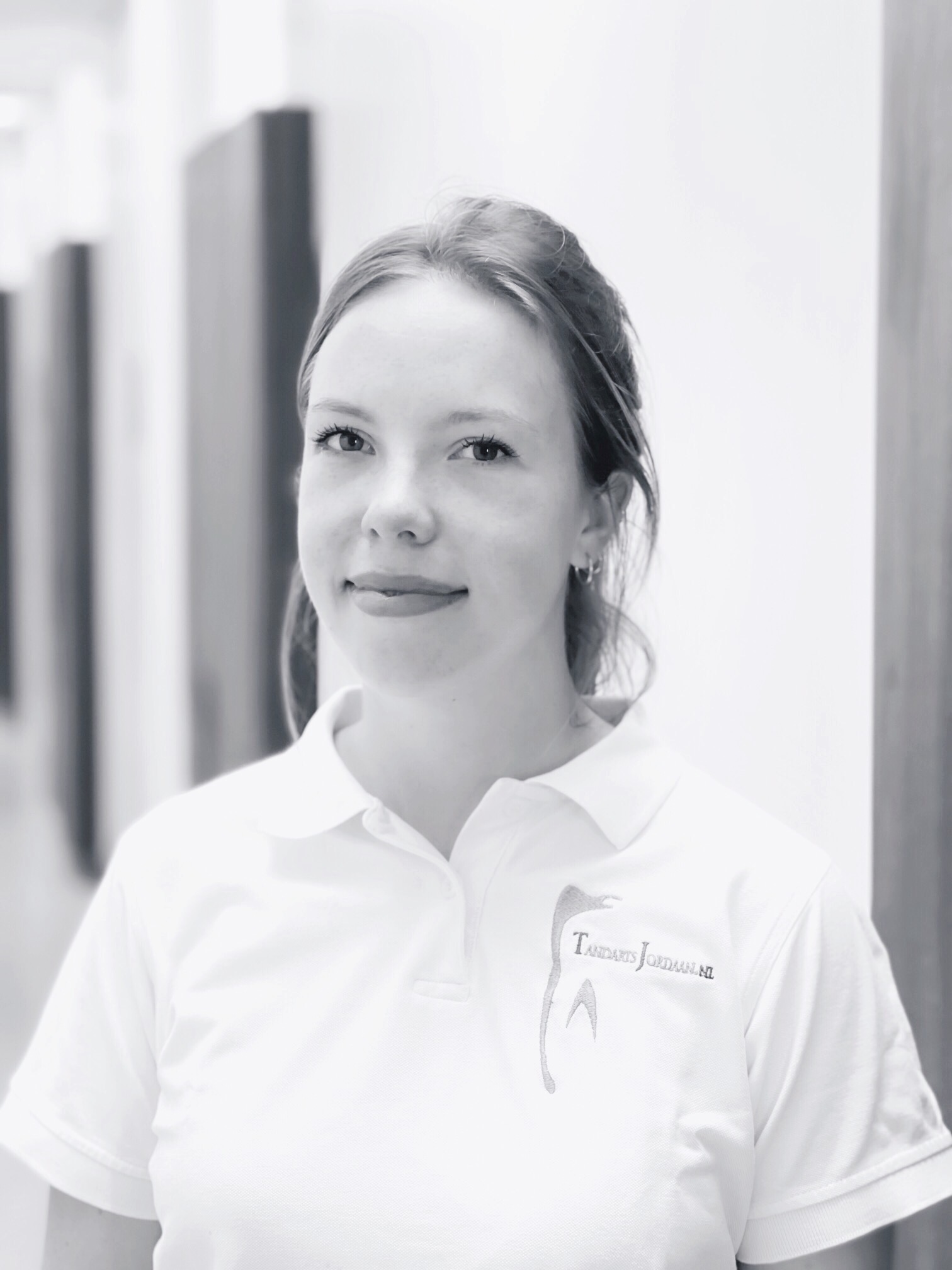 Josje de Bruijne
Dental assistant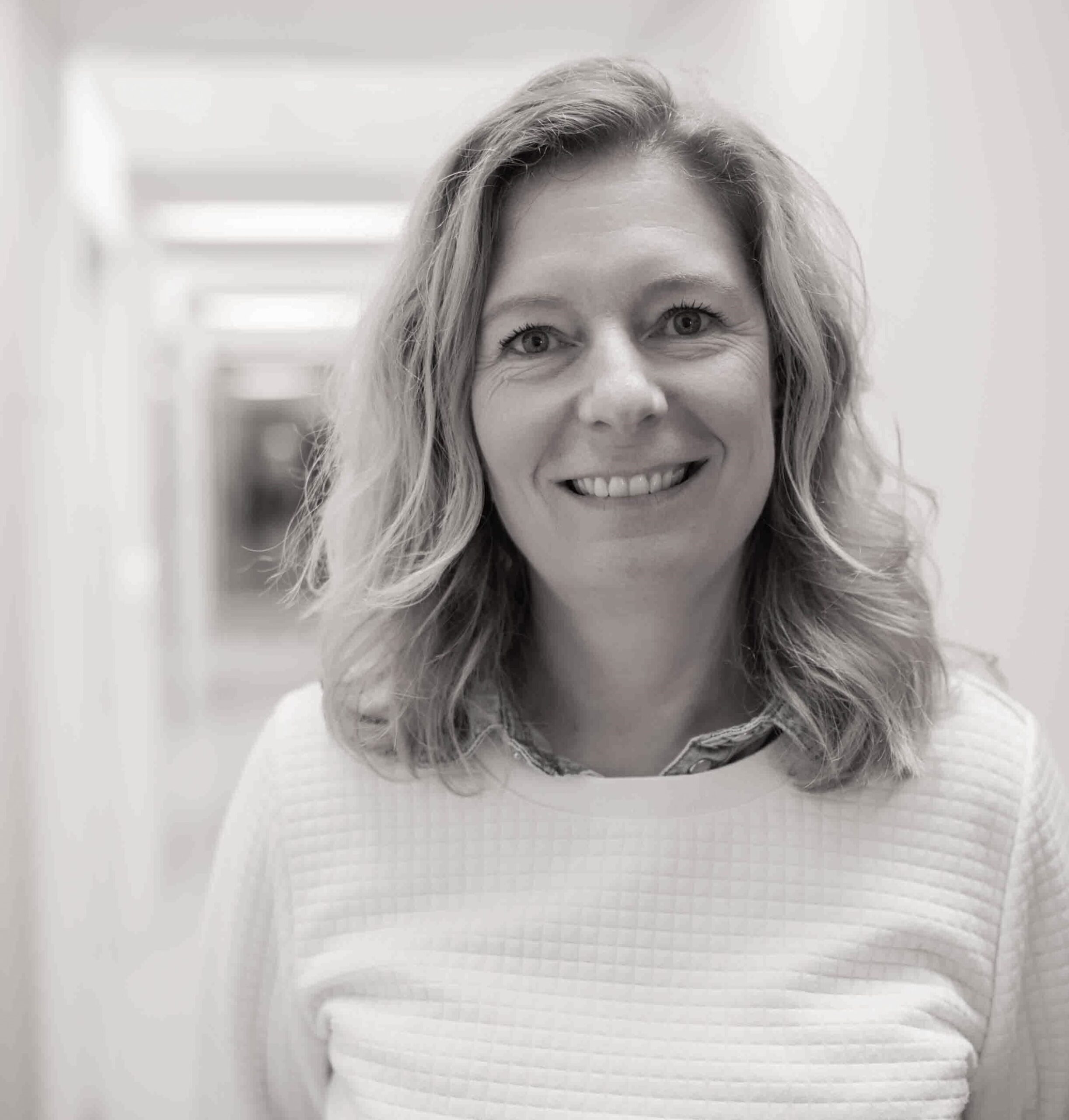 Leontien de Jong
Receptionist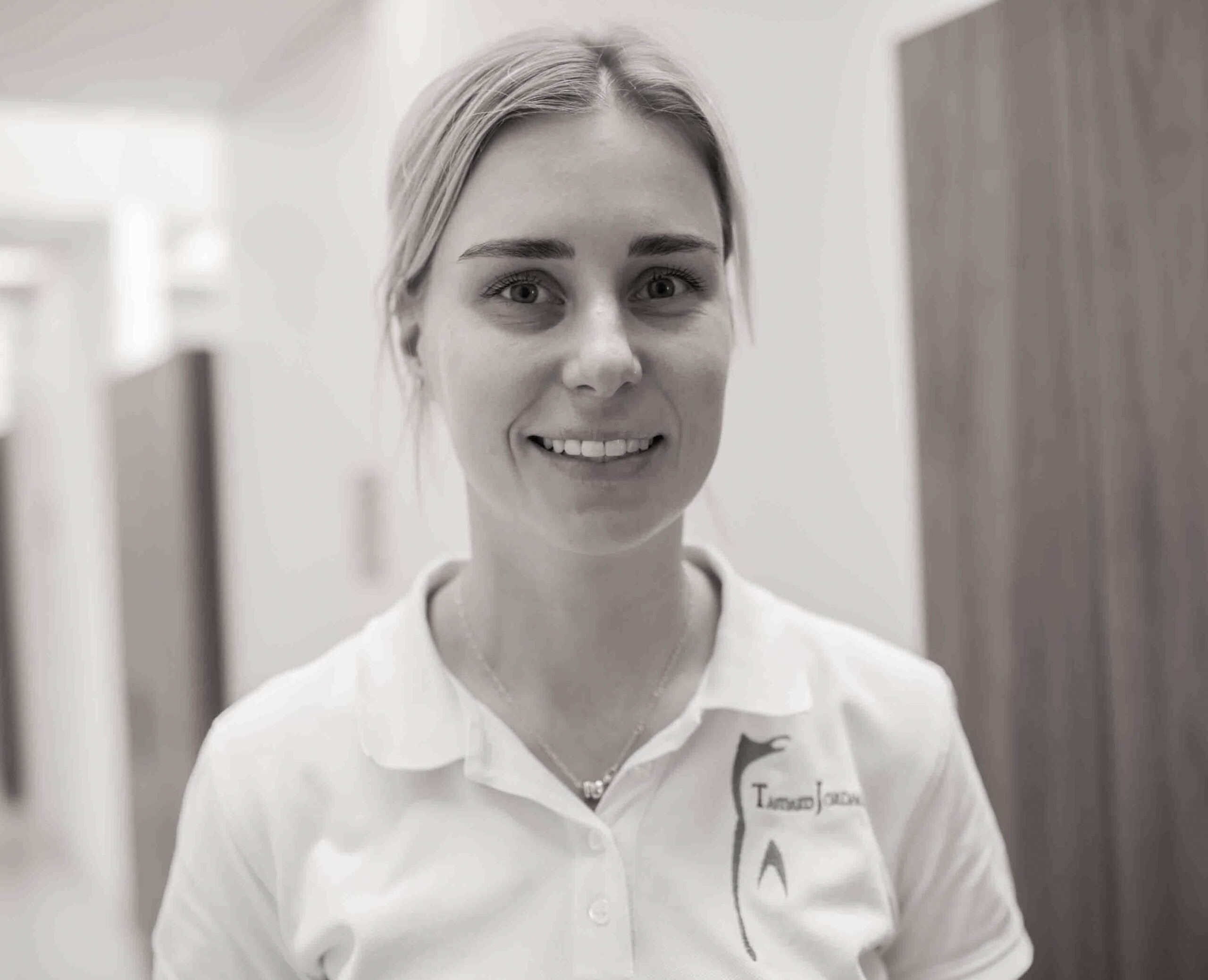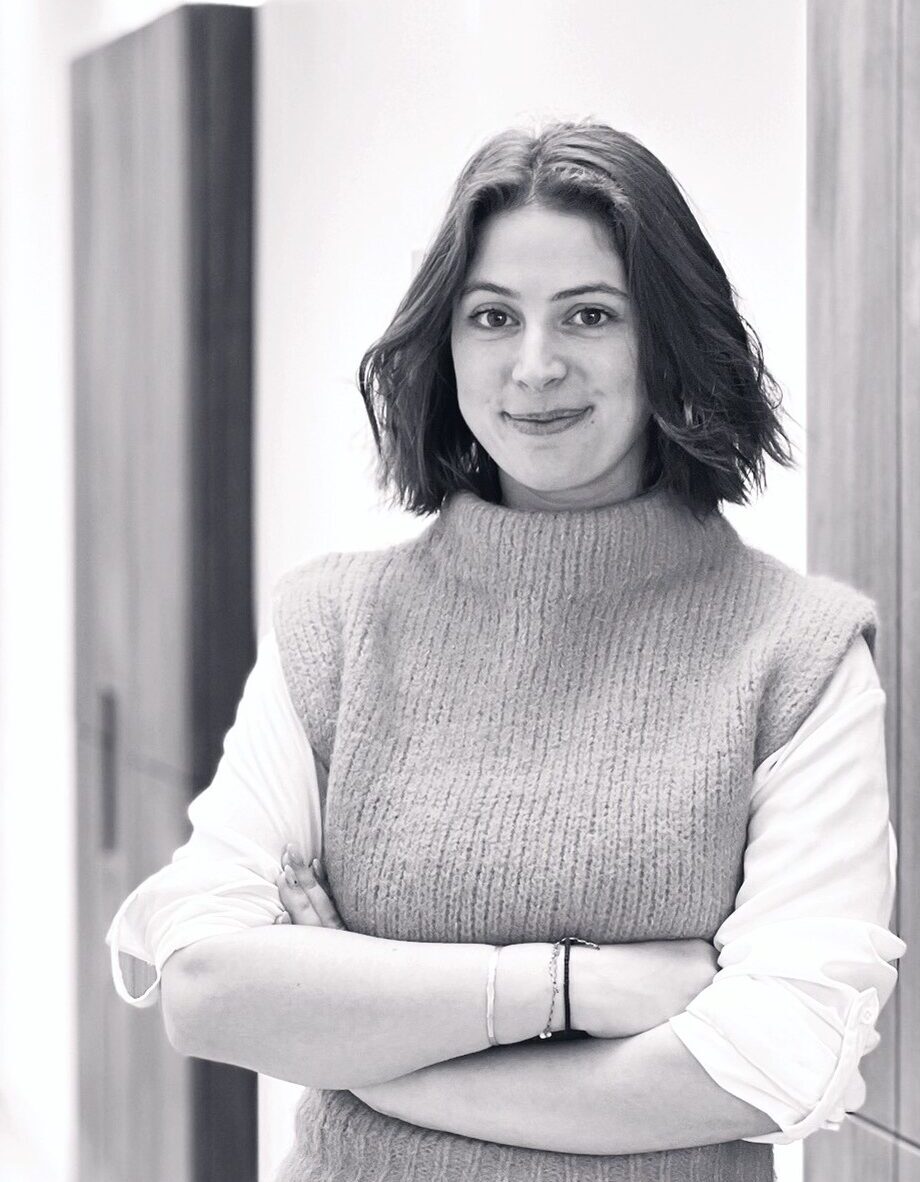 Jana Chatziliontos
Receptionist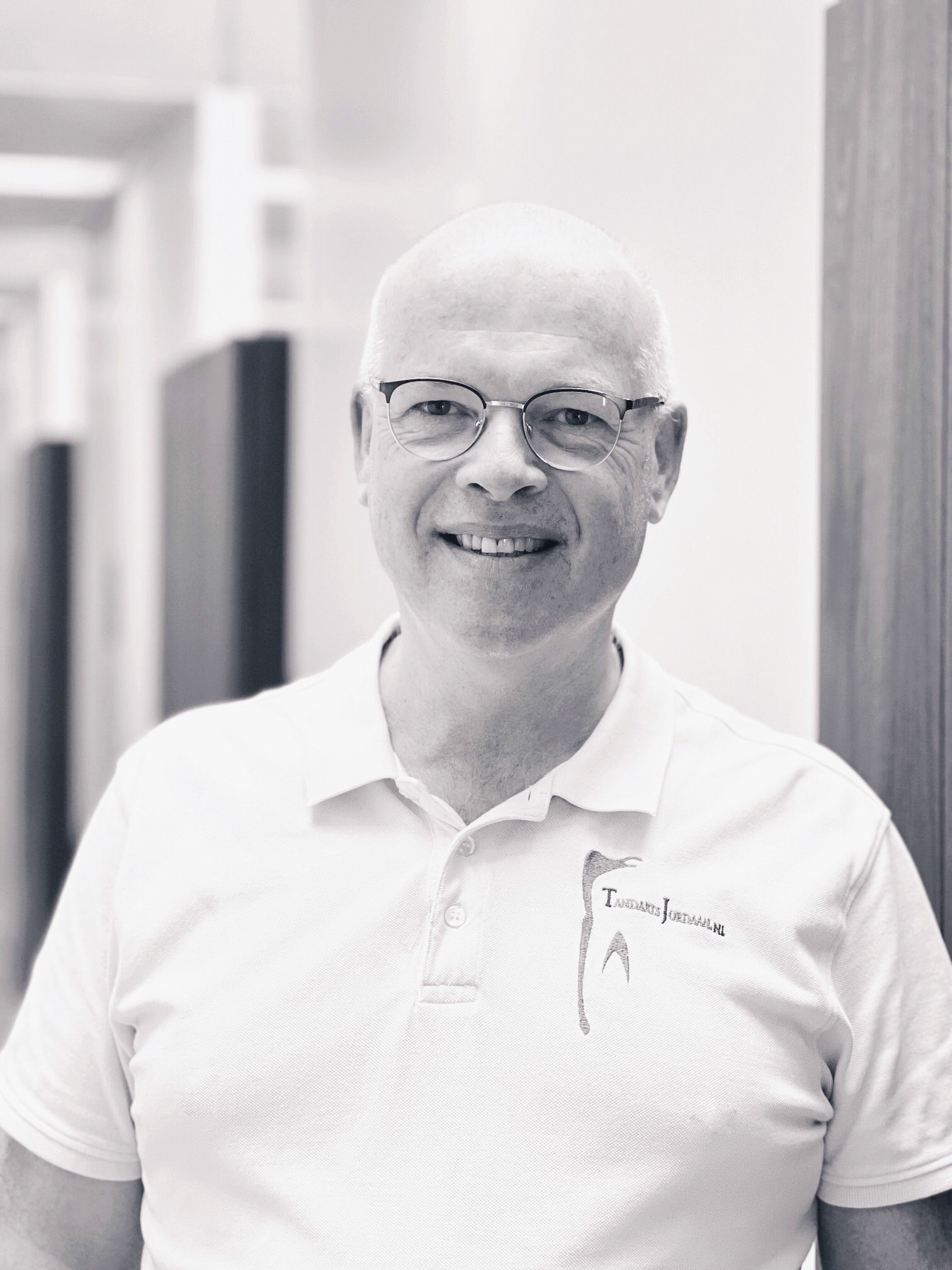 Rein van Heukelom
certified NVOI implantologist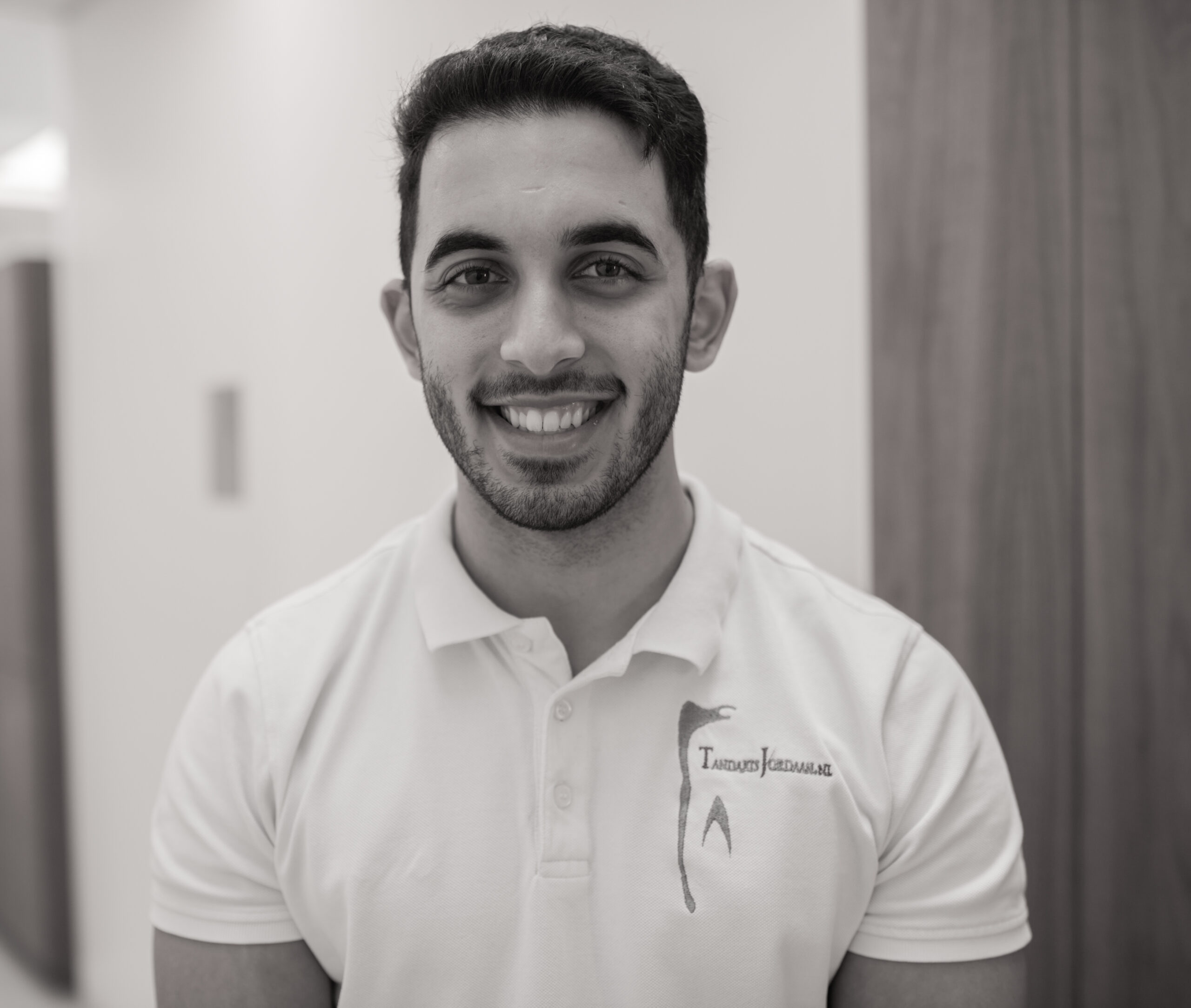 Zubair Mahmoud
Dental assistant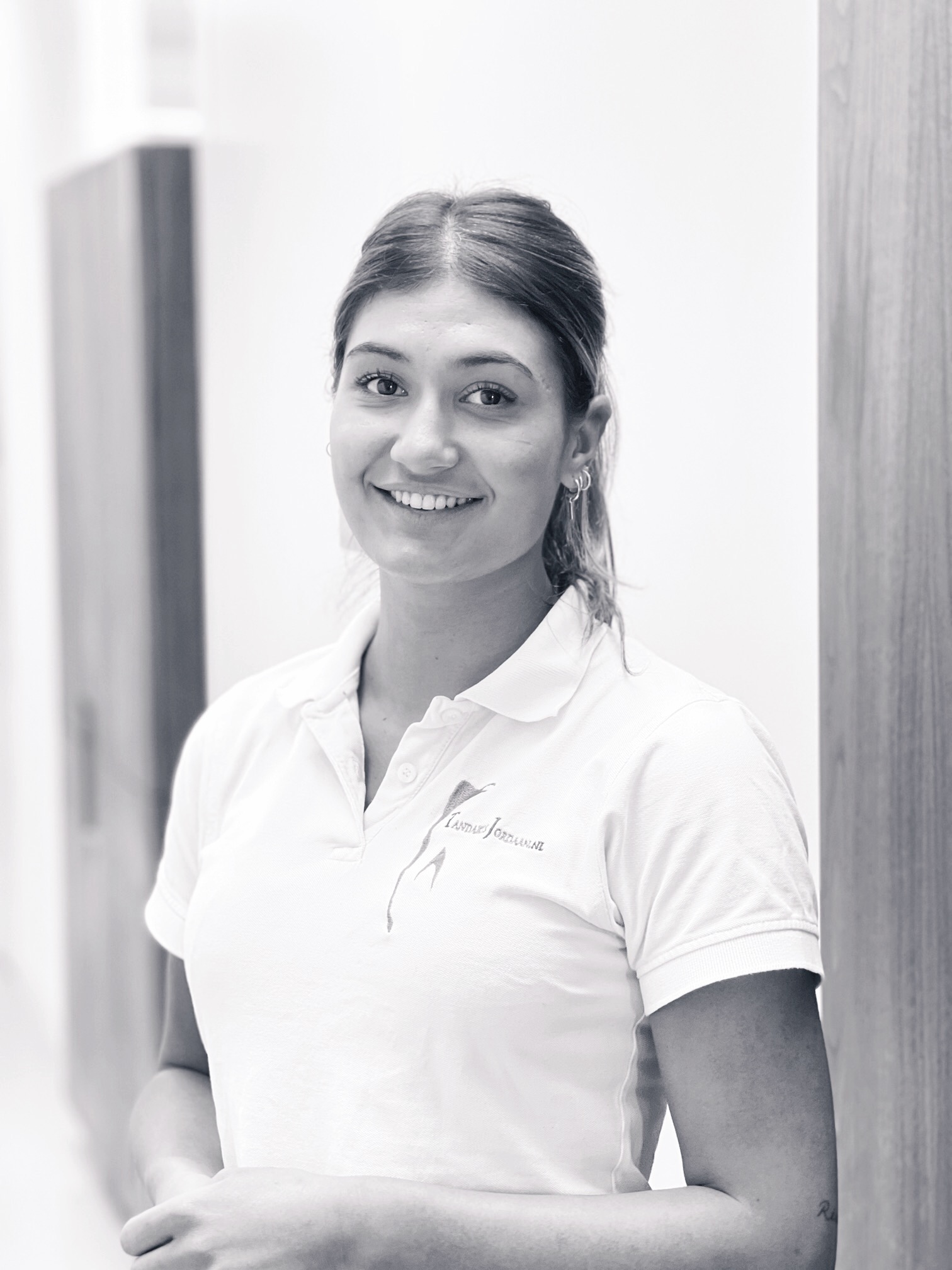 Showa van Es
Dental assistant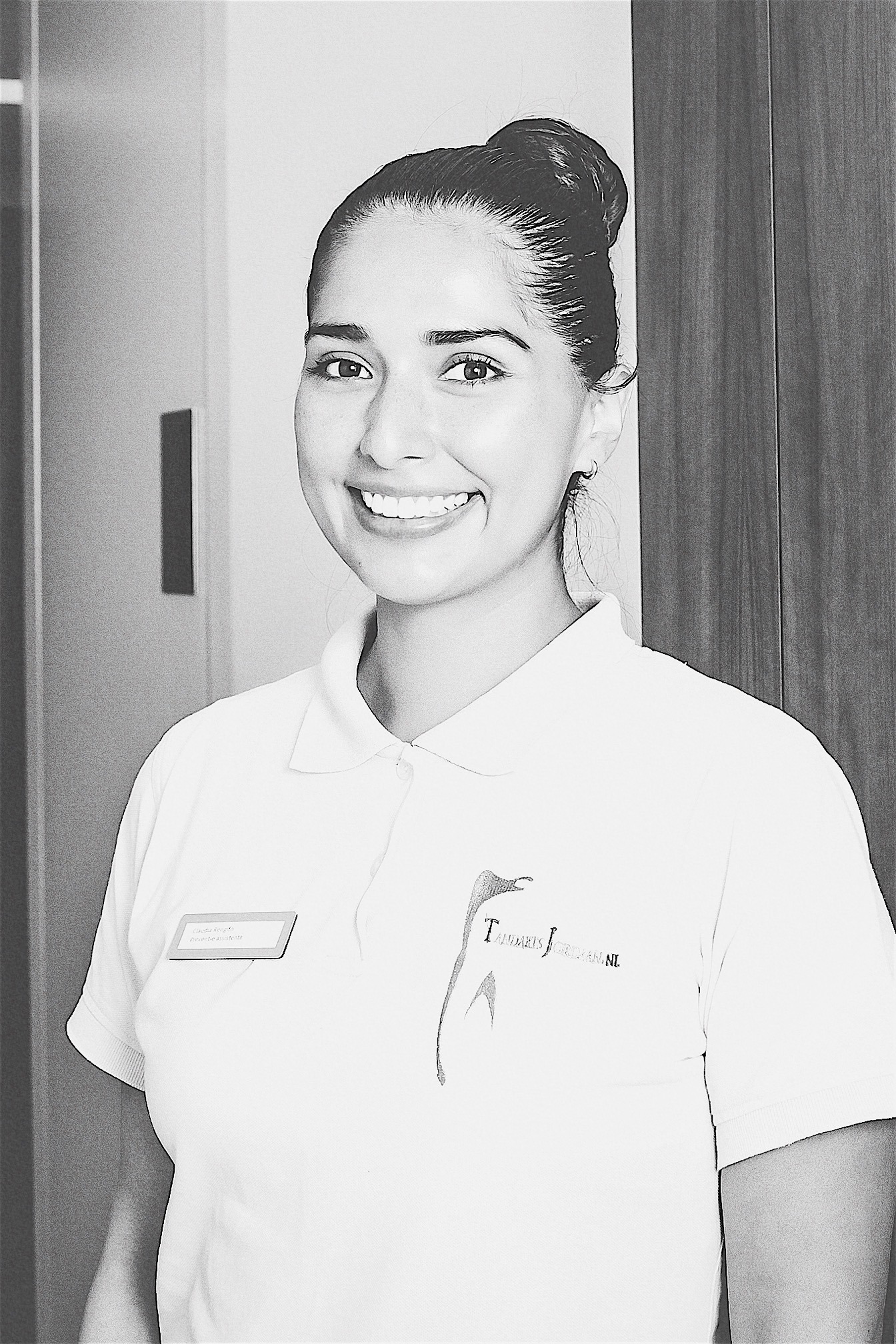 Claudia Rengifo
Periodontics assistant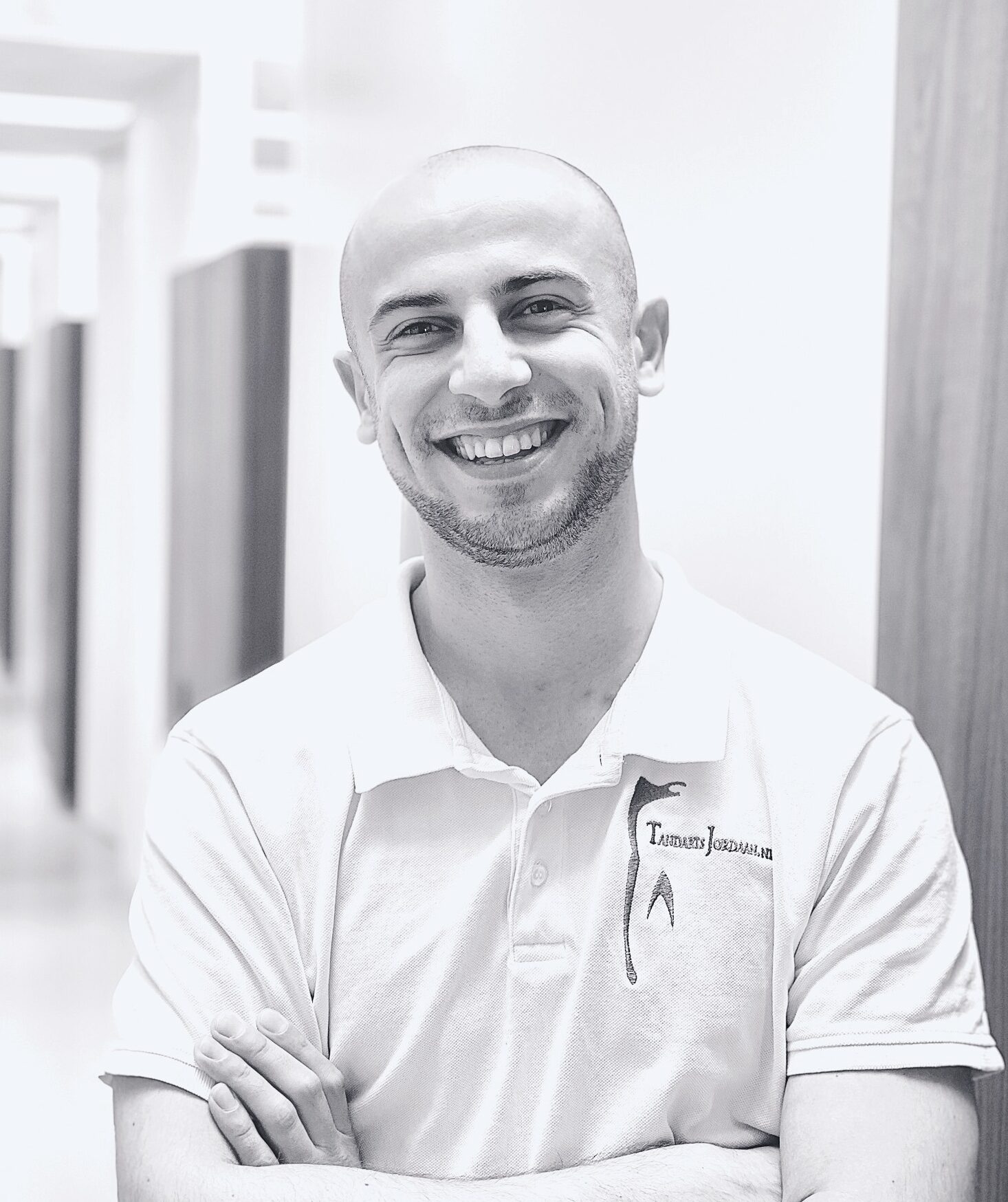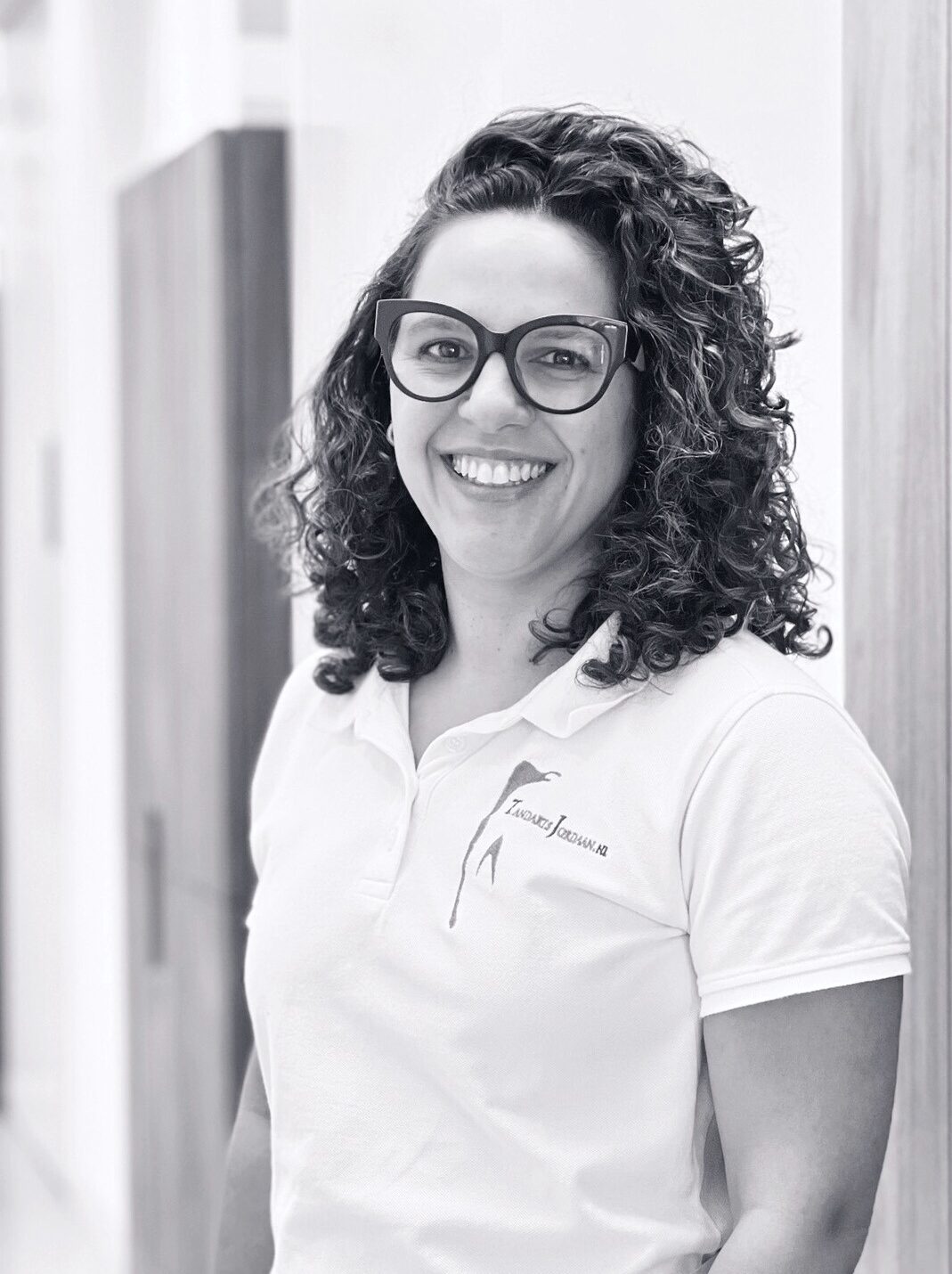 Beatriz Betti
Orthodontics, invisalign doctor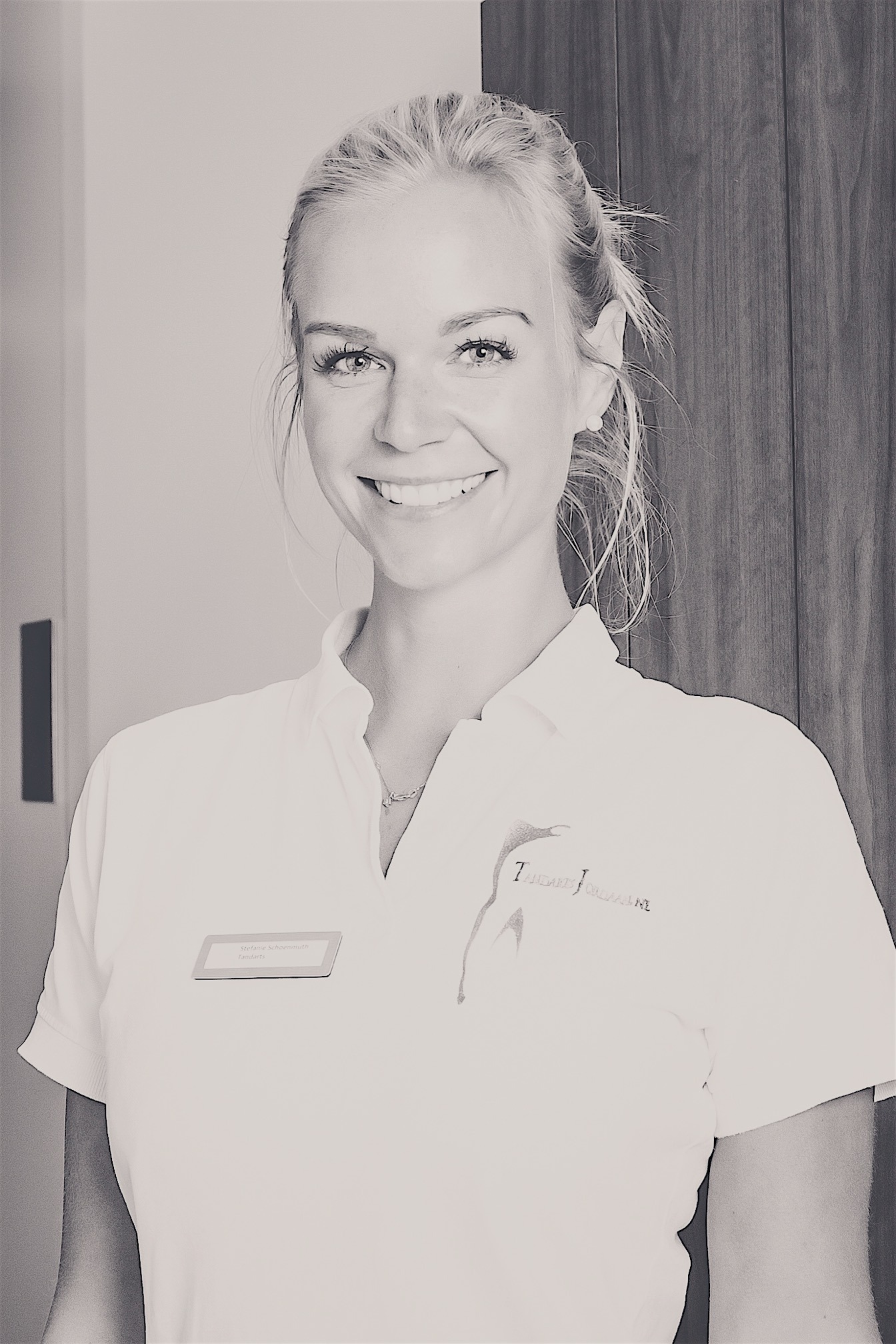 dr. Stefanie Schönmuth
Dentist, PhD in dentistry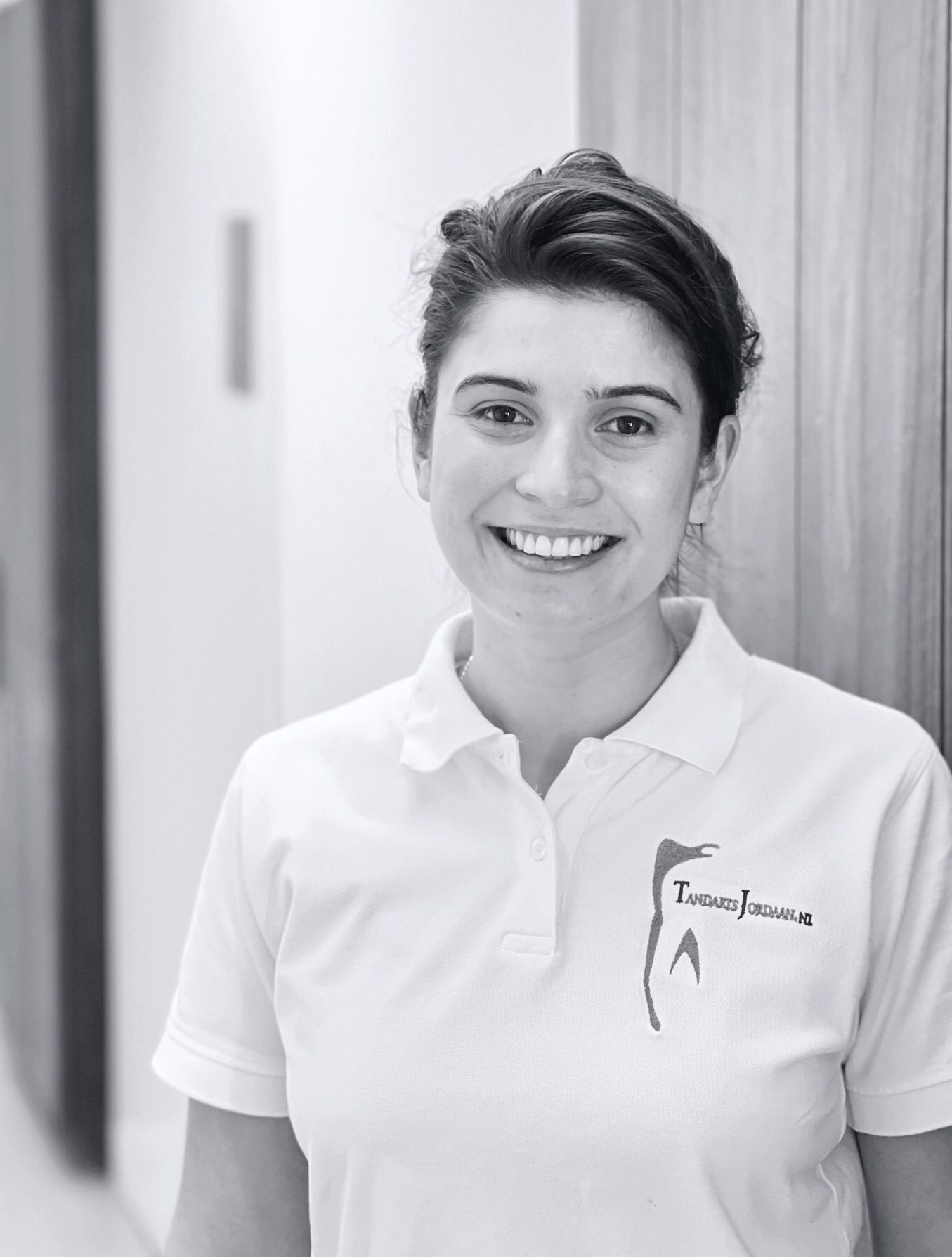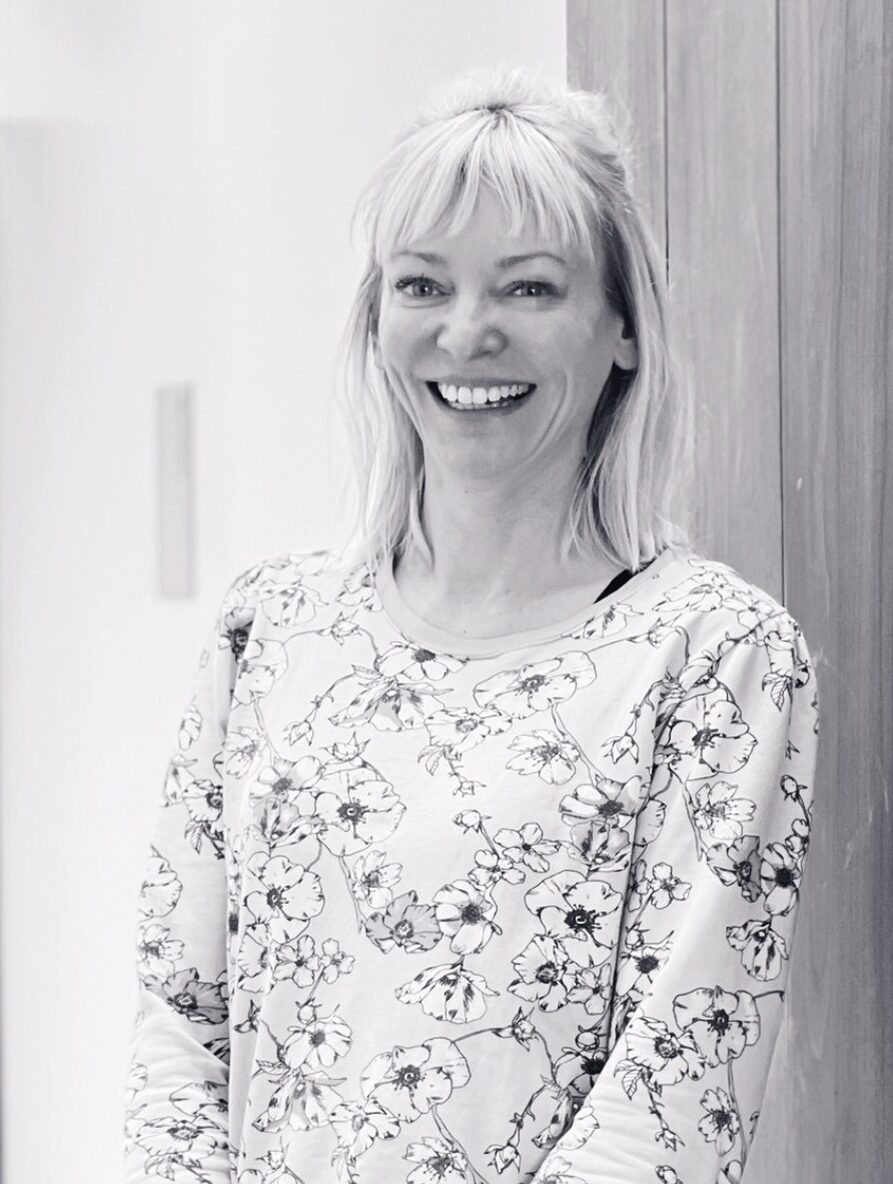 Alexandra Schluter
Receptionist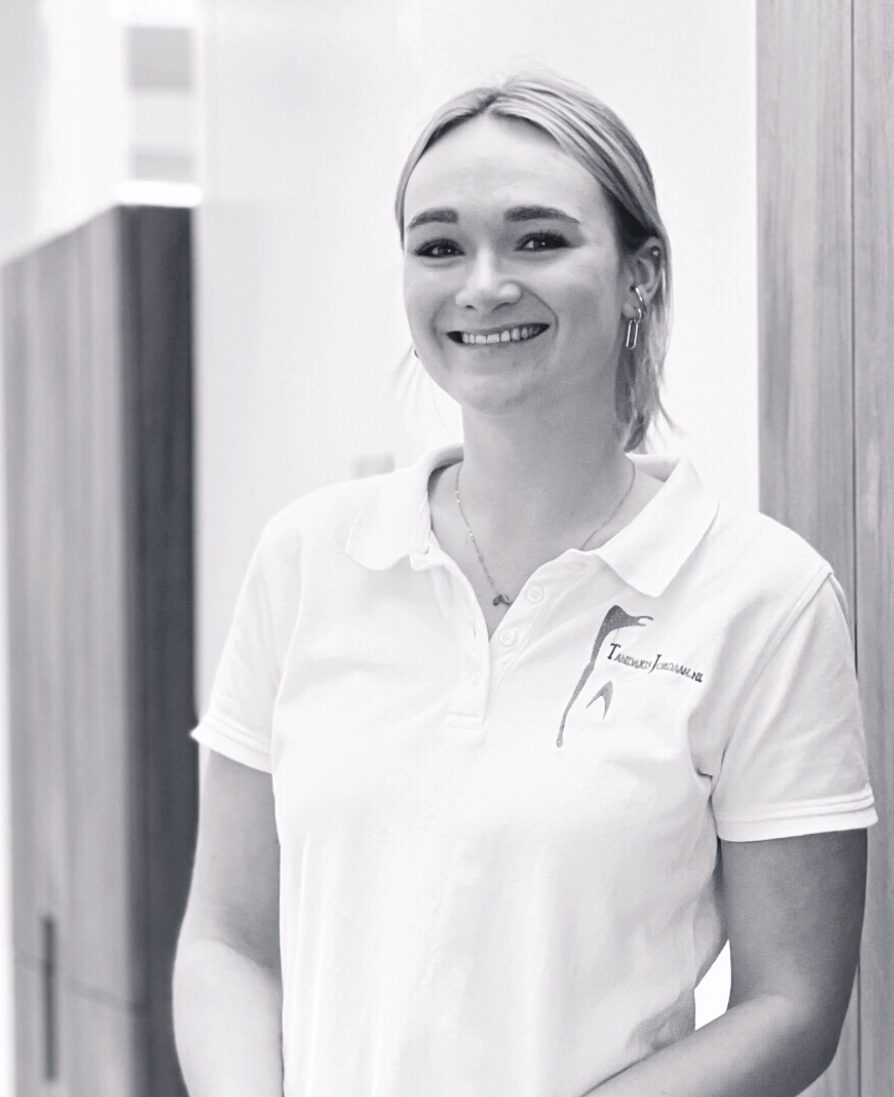 Courtney Willems
Dental hygienist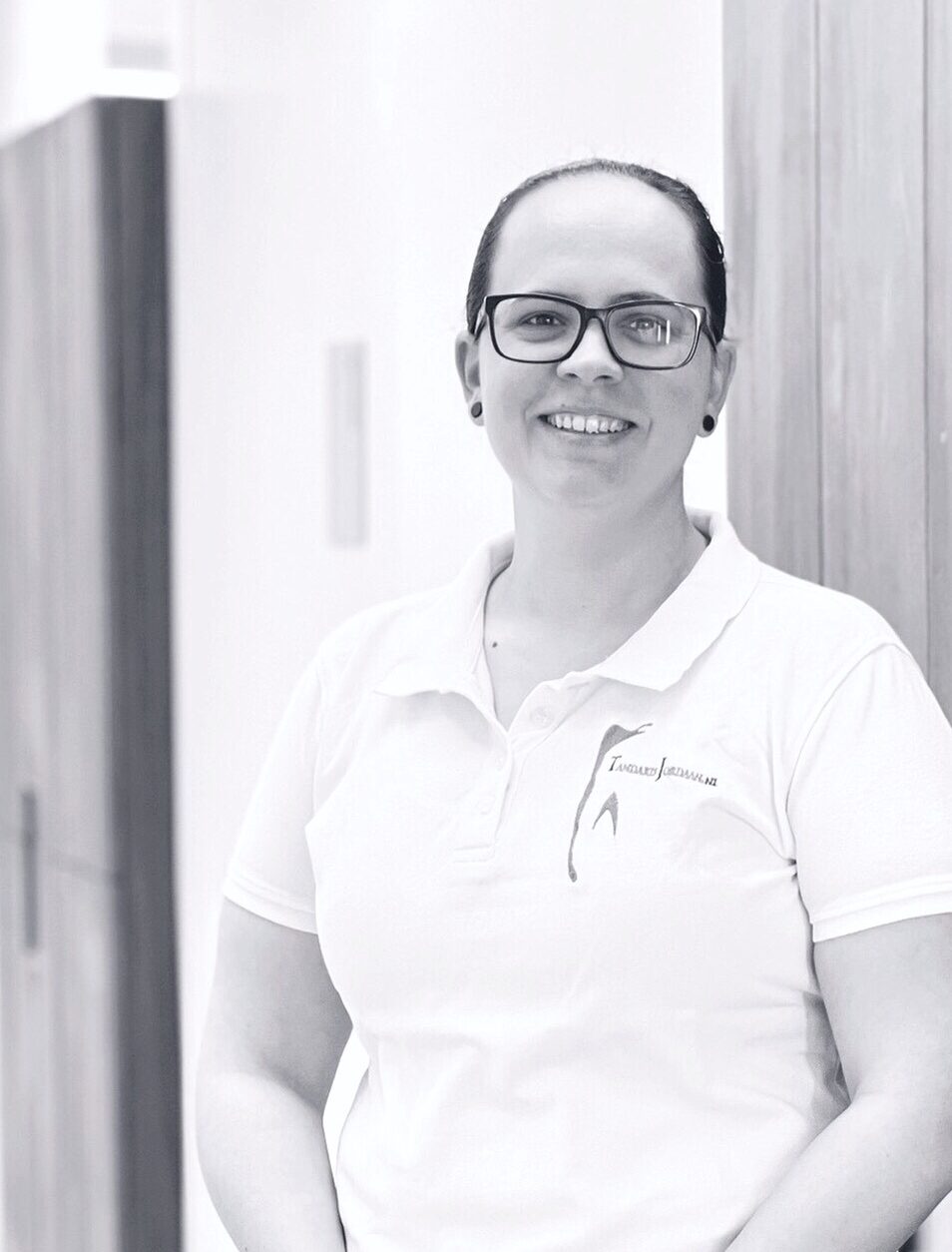 Timea Kern
Dental technician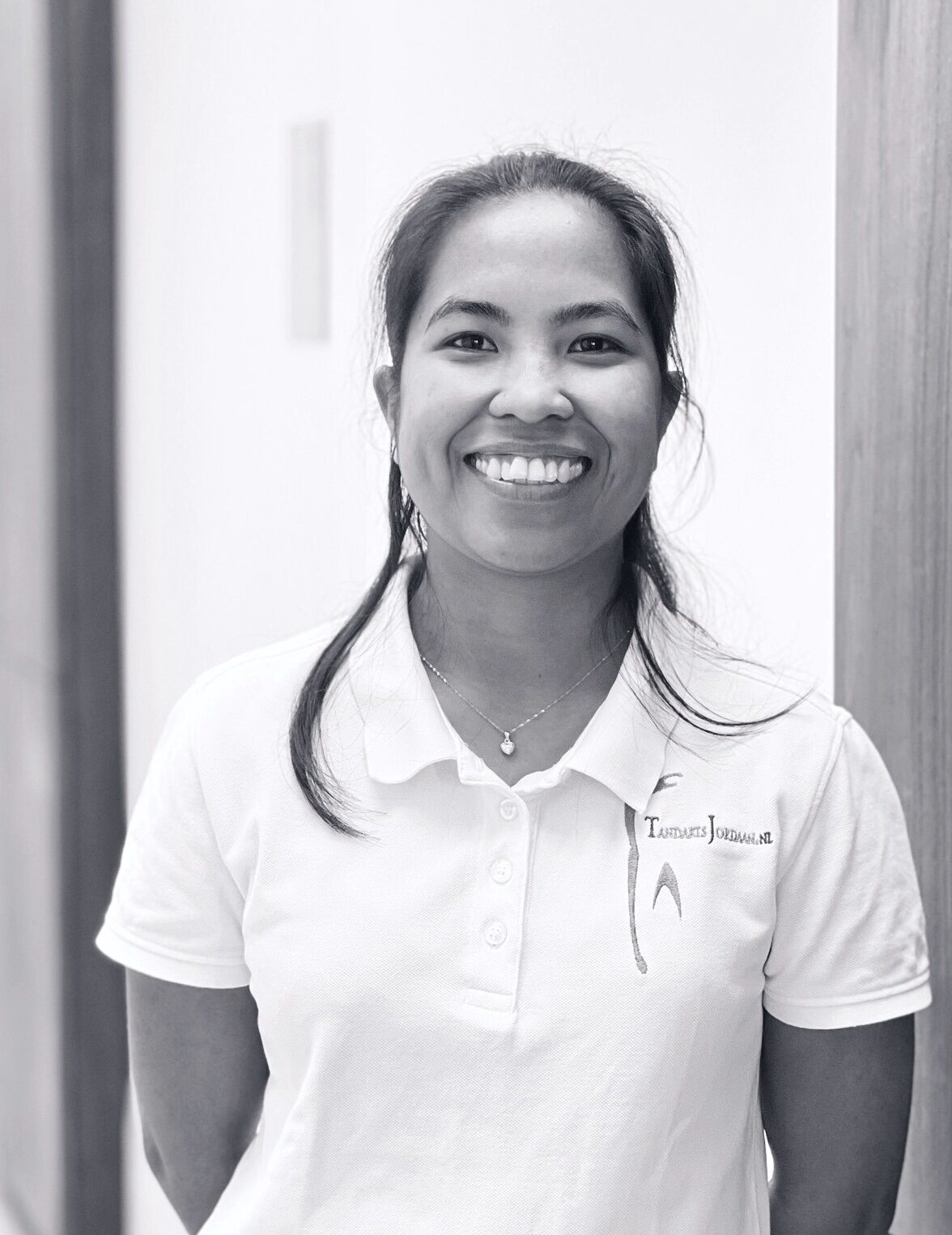 Jomerlea Saculles
Dental assistant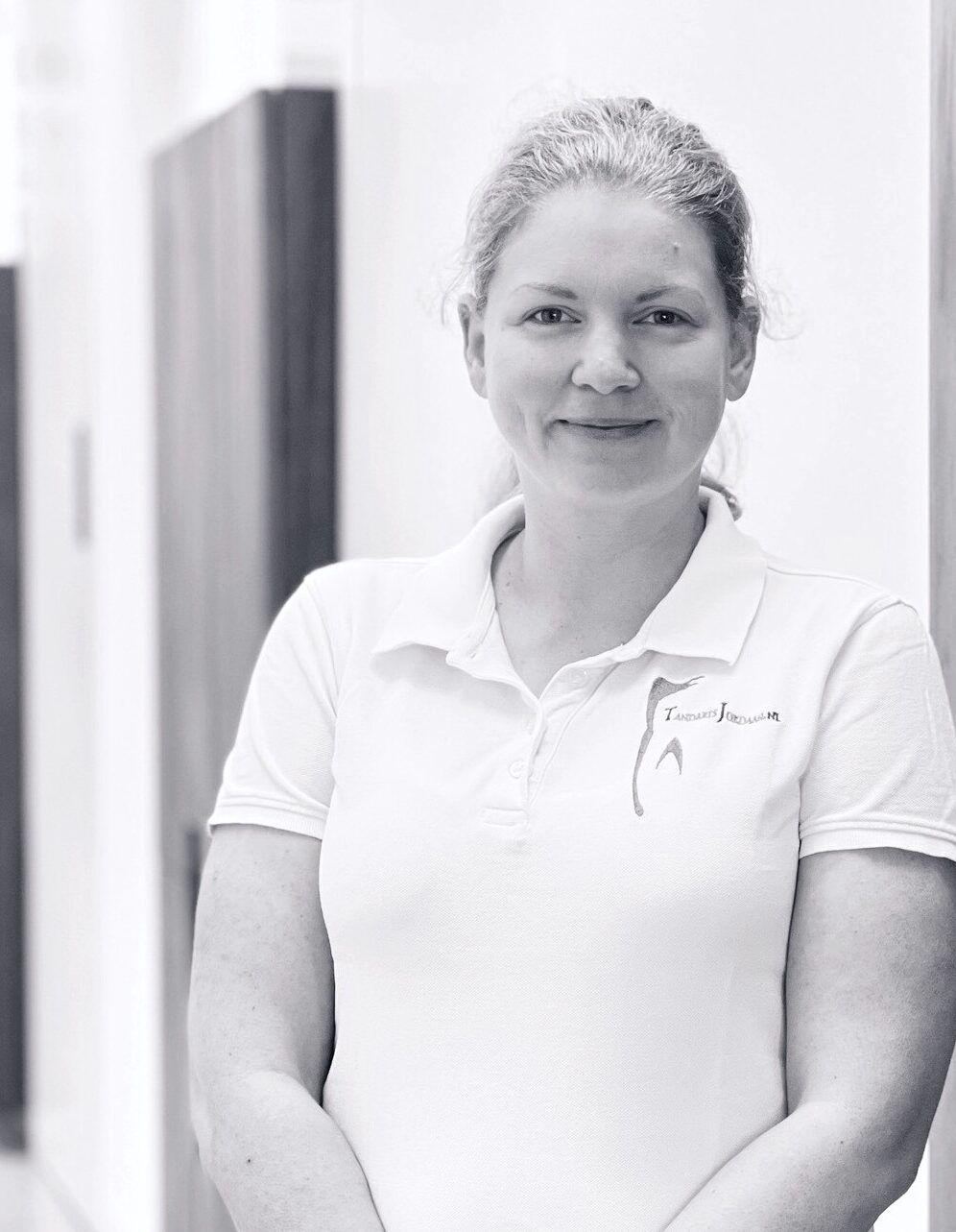 Fruszina Kern - Tamassy
Periodontitis assistant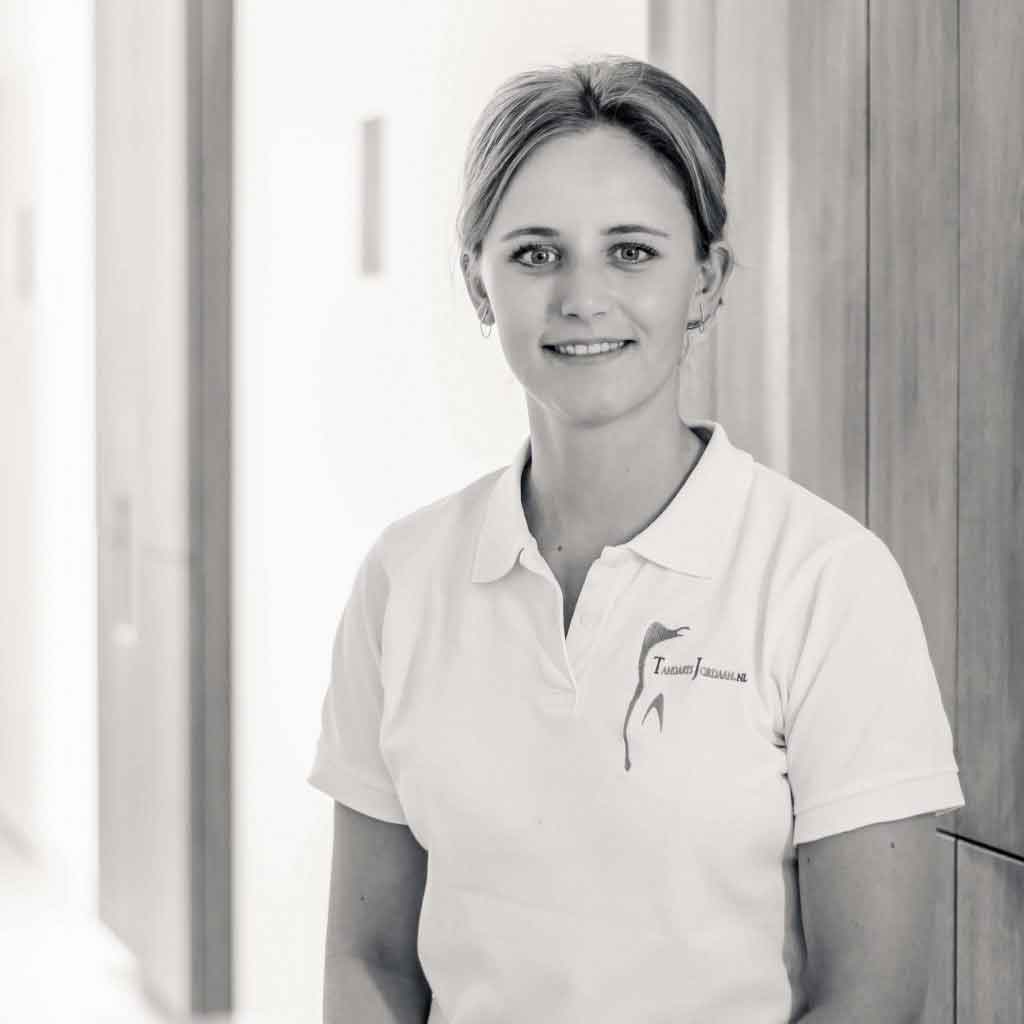 Rozemarijn Maat
Oral hygienist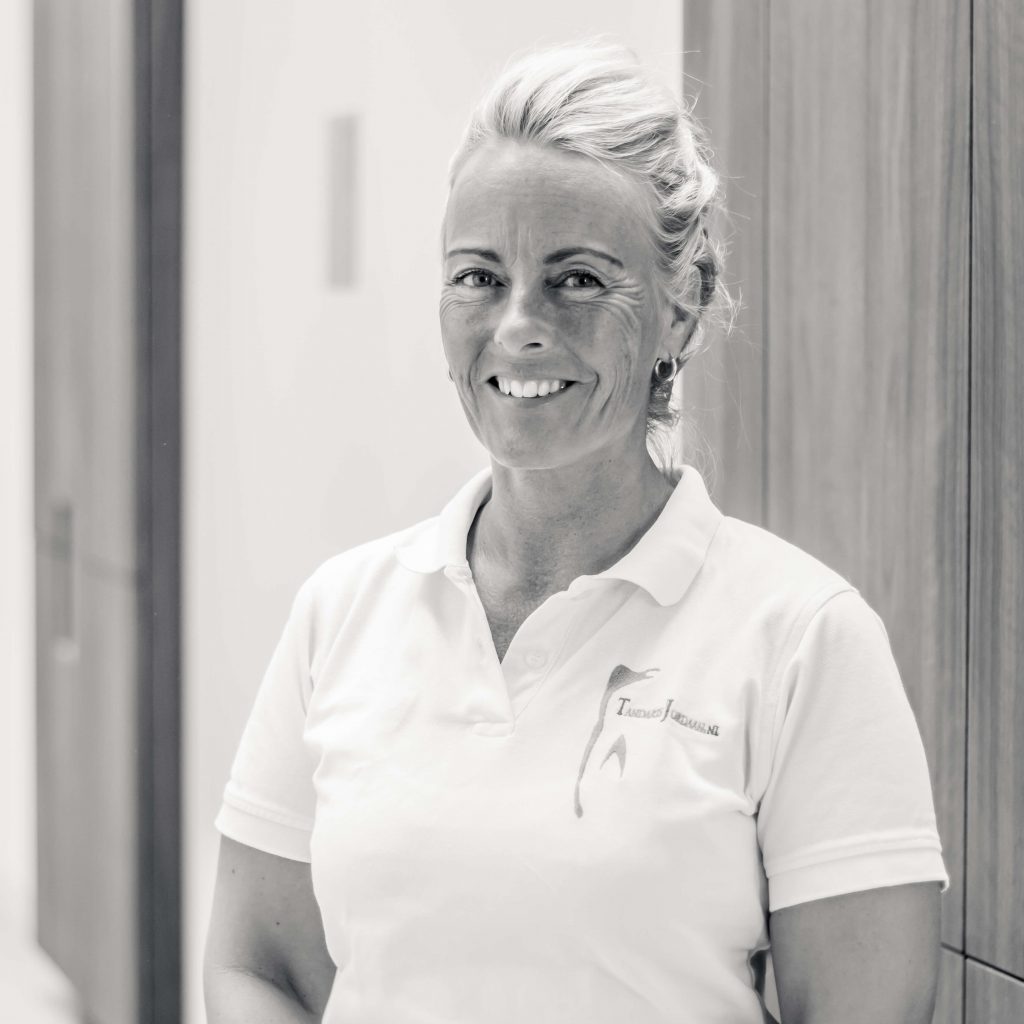 Patricia Kneppers
Prevention assistant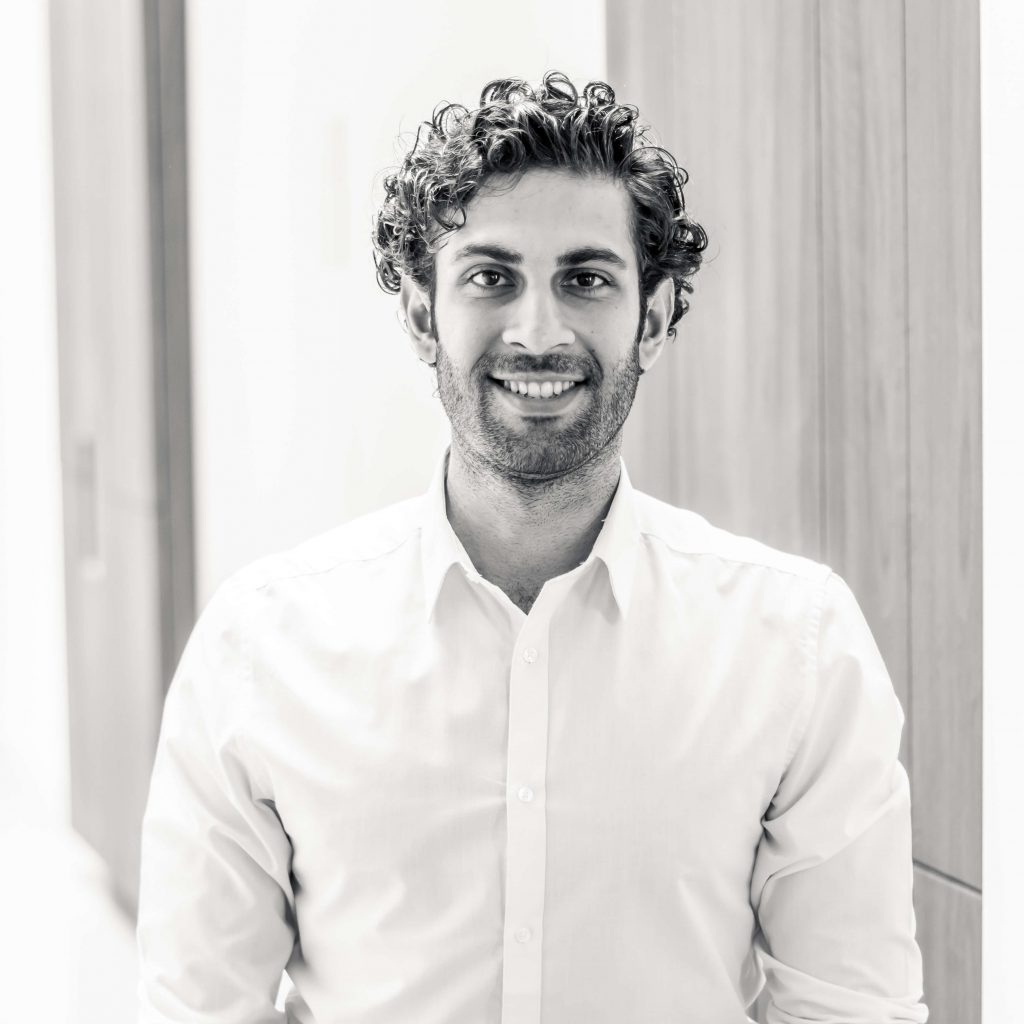 Mgrdich Amroian
Dental technician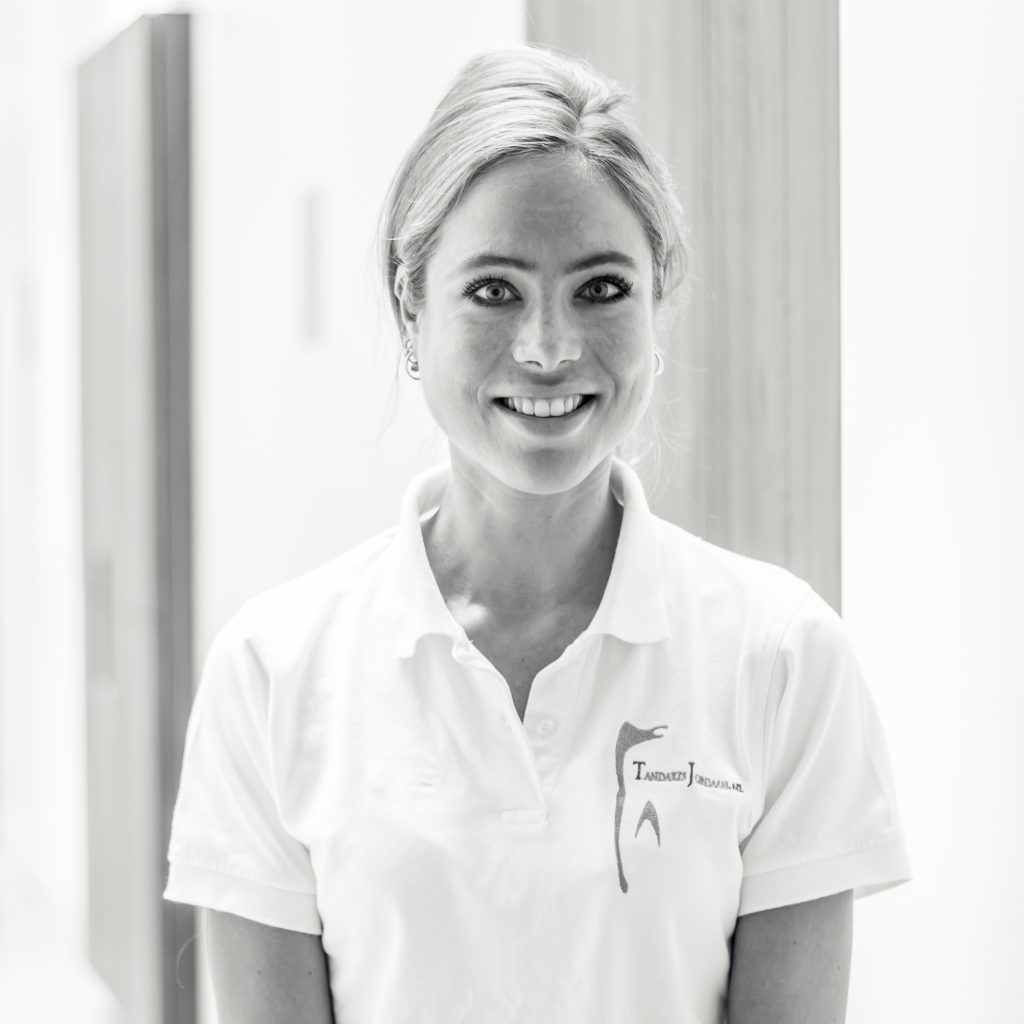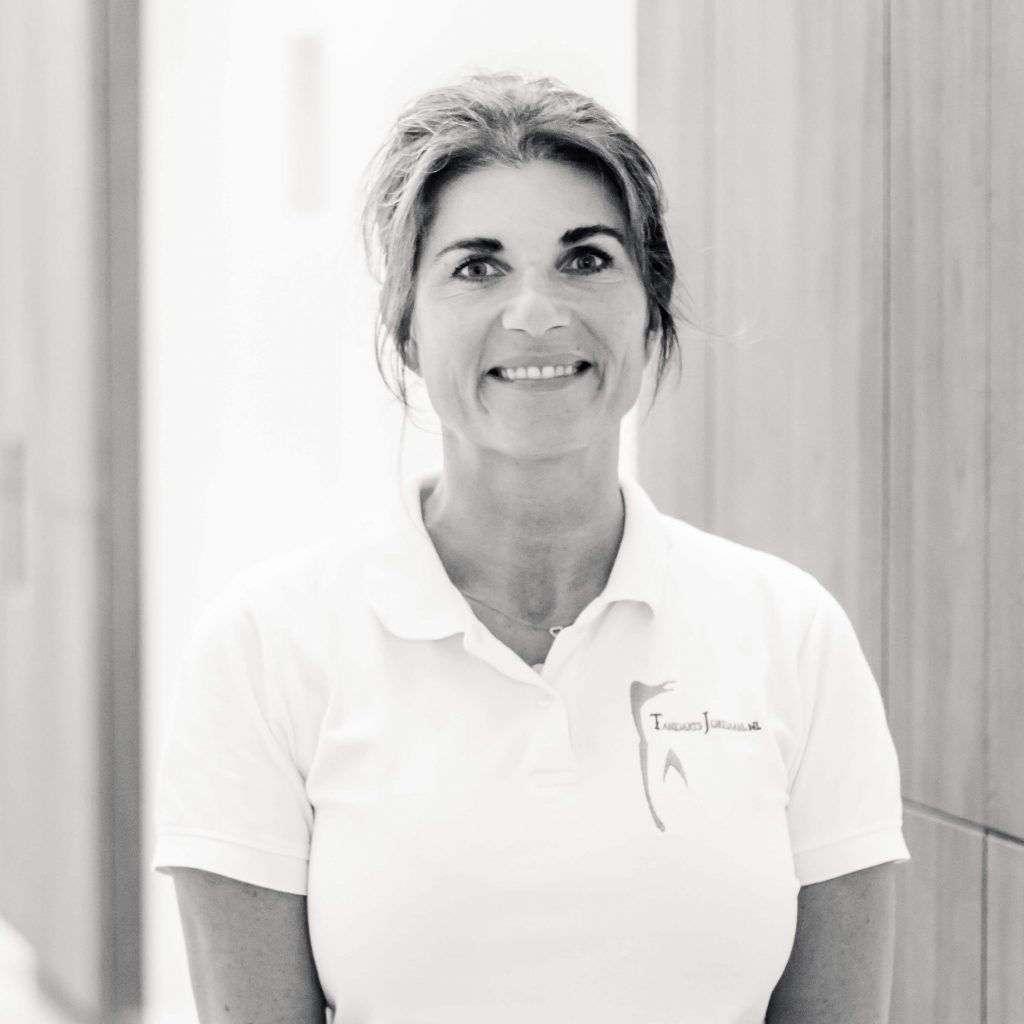 Linda van Zoomeren
Housekeeper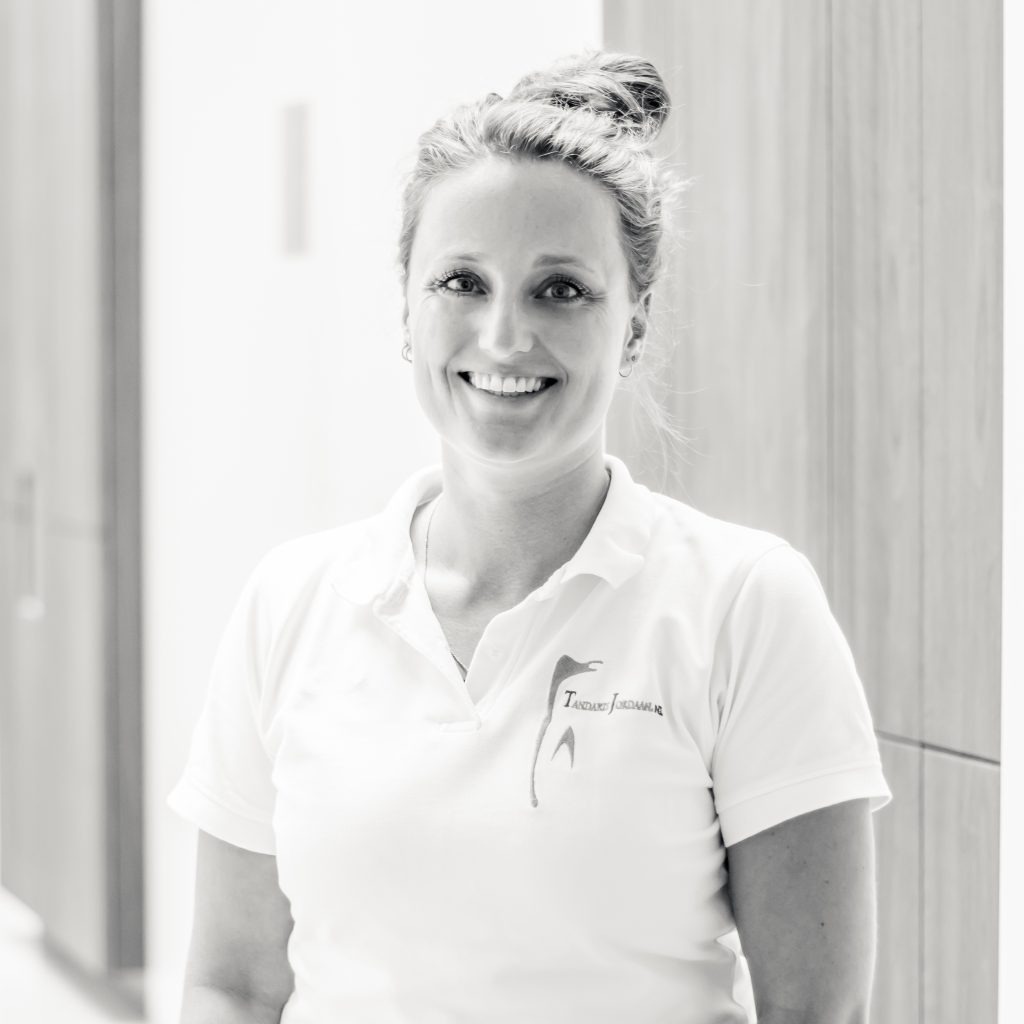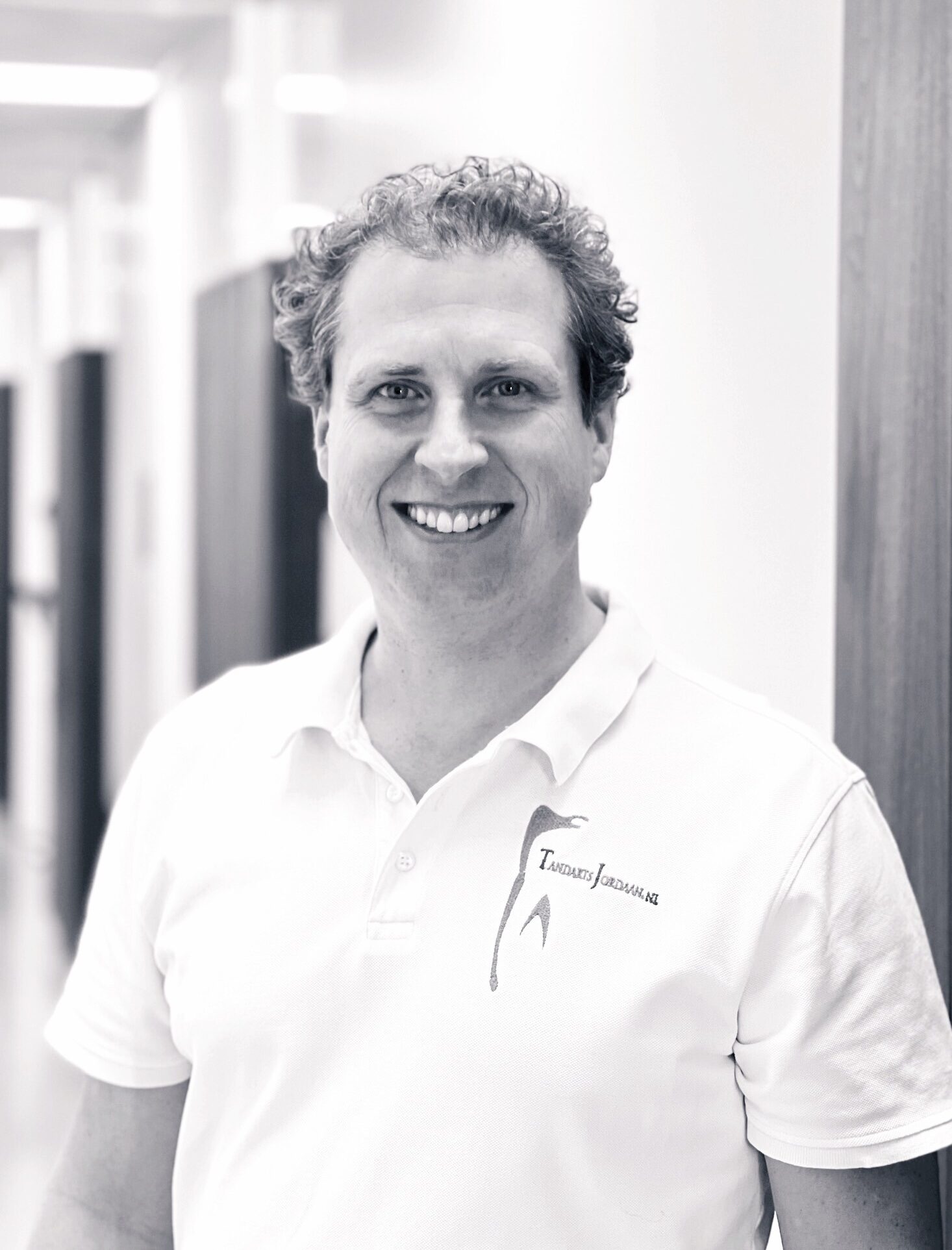 Maarten Vaartjes
Dentist and owner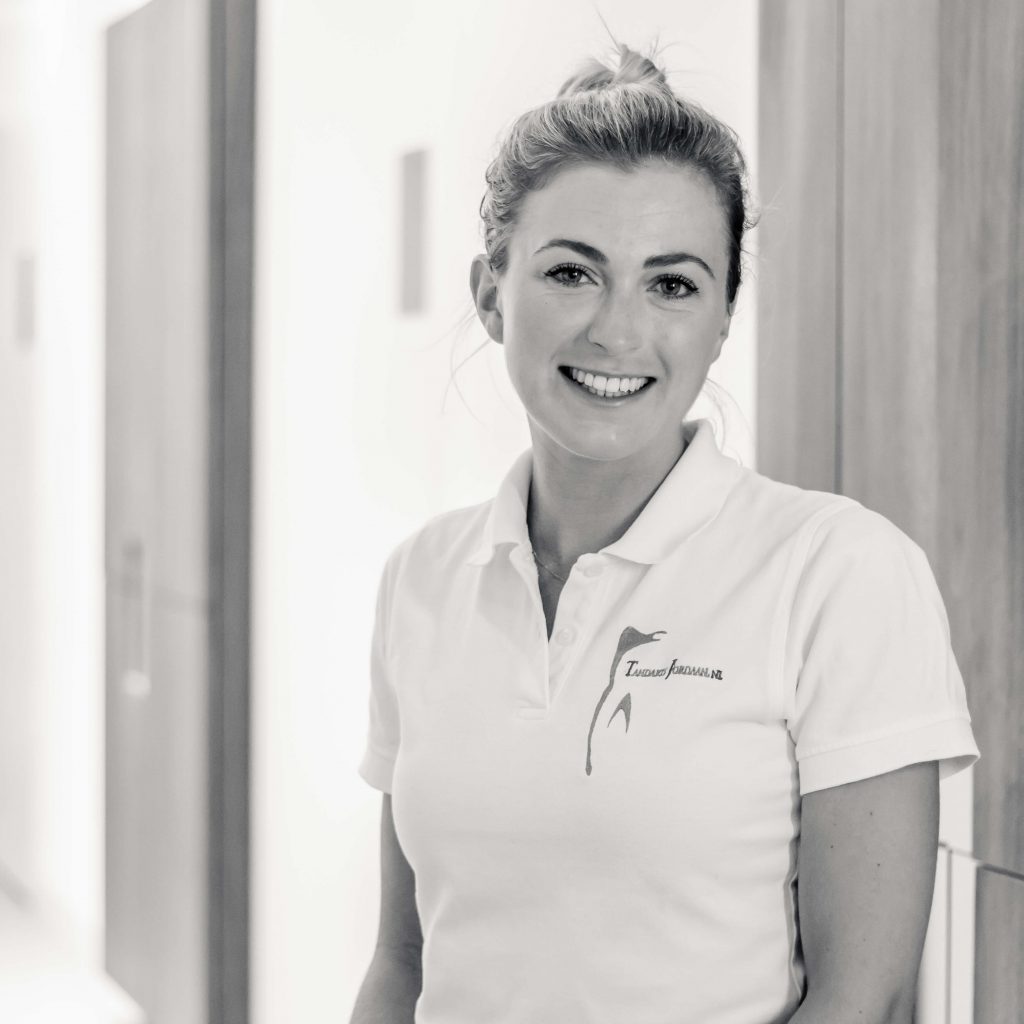 Anouk van der Meij
Dentist for orthodontics