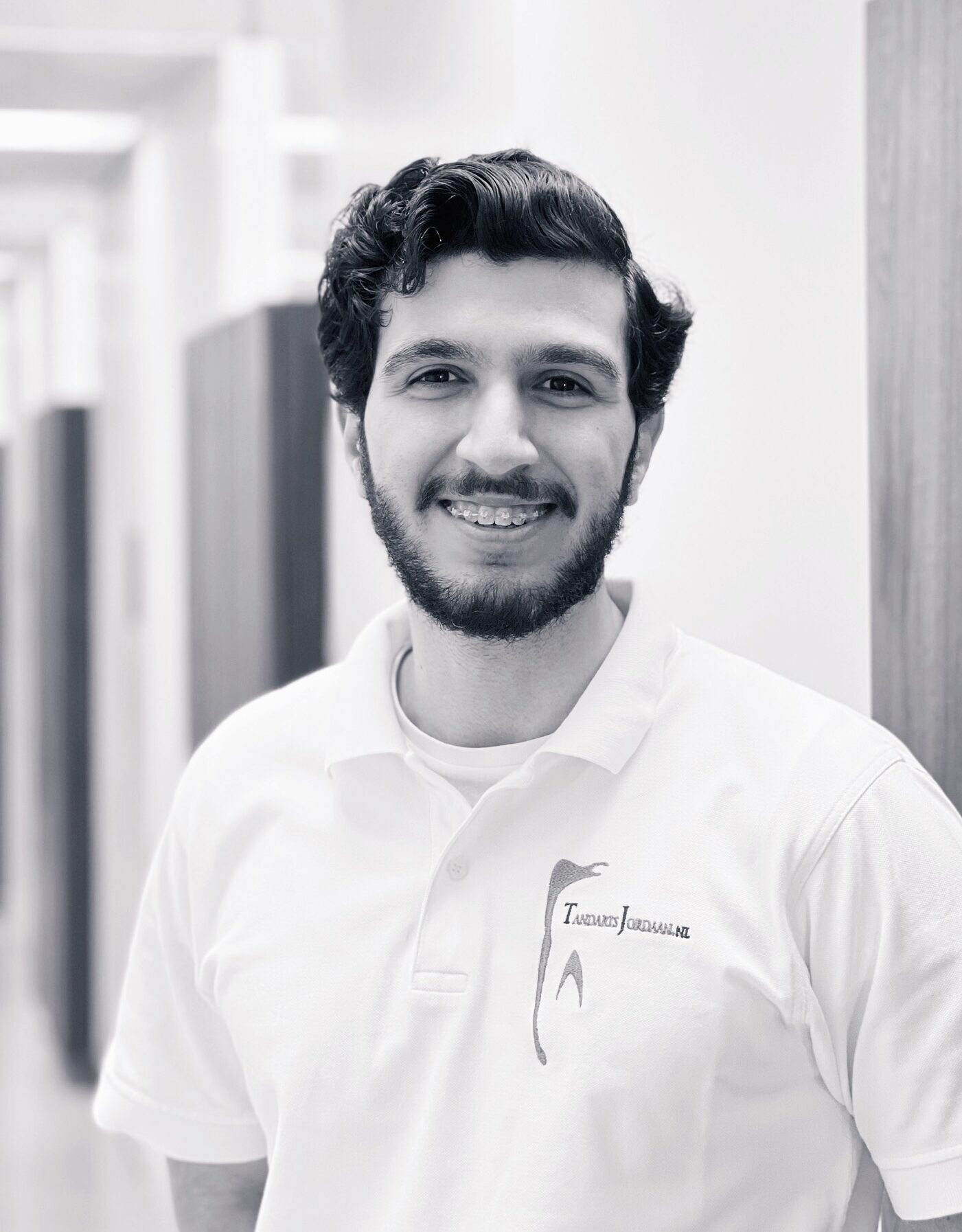 You studied dentistry and worked as a dental assistant. Why did you choose to go into dentistry and what makes the work so satisfying? 
Working in dentistry suits me for a variety of reasons. In addition to solving painful or damaging dental issues for someone you can often make them a lot happier by freshening up the appearance of their teeth too. These possibilities, the manual dexterity and quick thinking needed, all make it a very fitting profession for me. What's more, you get a lot of practical experience and learn a lot from each other. I think it would be a crying shame not to grab that opportunity now that I have a lot of time alongside my studies.
Are there some treatments you find particularly enjoyable to assist with? Why is that the case?
I like the technical treatments best. I mean things like root canal treatments, crowns and implants. By increasingly assisting on these aesthetic and restorative processes I've also started valuing that part of dentistry more.
Can you remember your earliest dentist? What kind of person was that?
My first dentist is still my dentist today. I always enjoy visiting him and we always have a nice chat while I'm in the dentist's chair.
Did you always enjoy going to the dentist?
Yes, because I always felt, still feel, comfortable in the chair – and sometimes I can even take a powernap.
Have you ever had cavities yourself?
In the dim and distant past I used to enjoy Haribo's and a soda – that wasn't so great for my teeth…
What did you want to be when you were a child?
I always wanted to be a surgeon. I find spatial awareness and anatomy really interesting and noticed that those interests suit me. I've (almost) left that ambition behind me though, now the focus is very much on a healthy smile!
Why did you decide to apply to Tandarts Jordaan? And what's it like to work here?
I heard from a good friend, a fellow student, that Tandarts Jordaan was looking for people. I understood that it was a nice team and came to shadow for a day. Immediately, there was a good click, and I was very happy that I could start here. Since then I've built a lot of valuable experience and met lovely colleagues. So, I'm very content with my choice.
When you're at parties, what do you tell people you do for work?
That I look at sets of 28 teeth for 8 hours straight. 
What's the strangest question you've ever had about working at a dentist's?
I ran into a friend on the terrace of a bar and he asked me if I'd take a look at his teeth right there. 
Why do you think prospective patients should choose Tandarts Jordaan?
Excellent dentists work here, each with their own specialism, which means all dental care can take place under one roof. It is great because it means people hardly ever need to be referred somewhere else and can be helped much faster.
Register and make your first appointment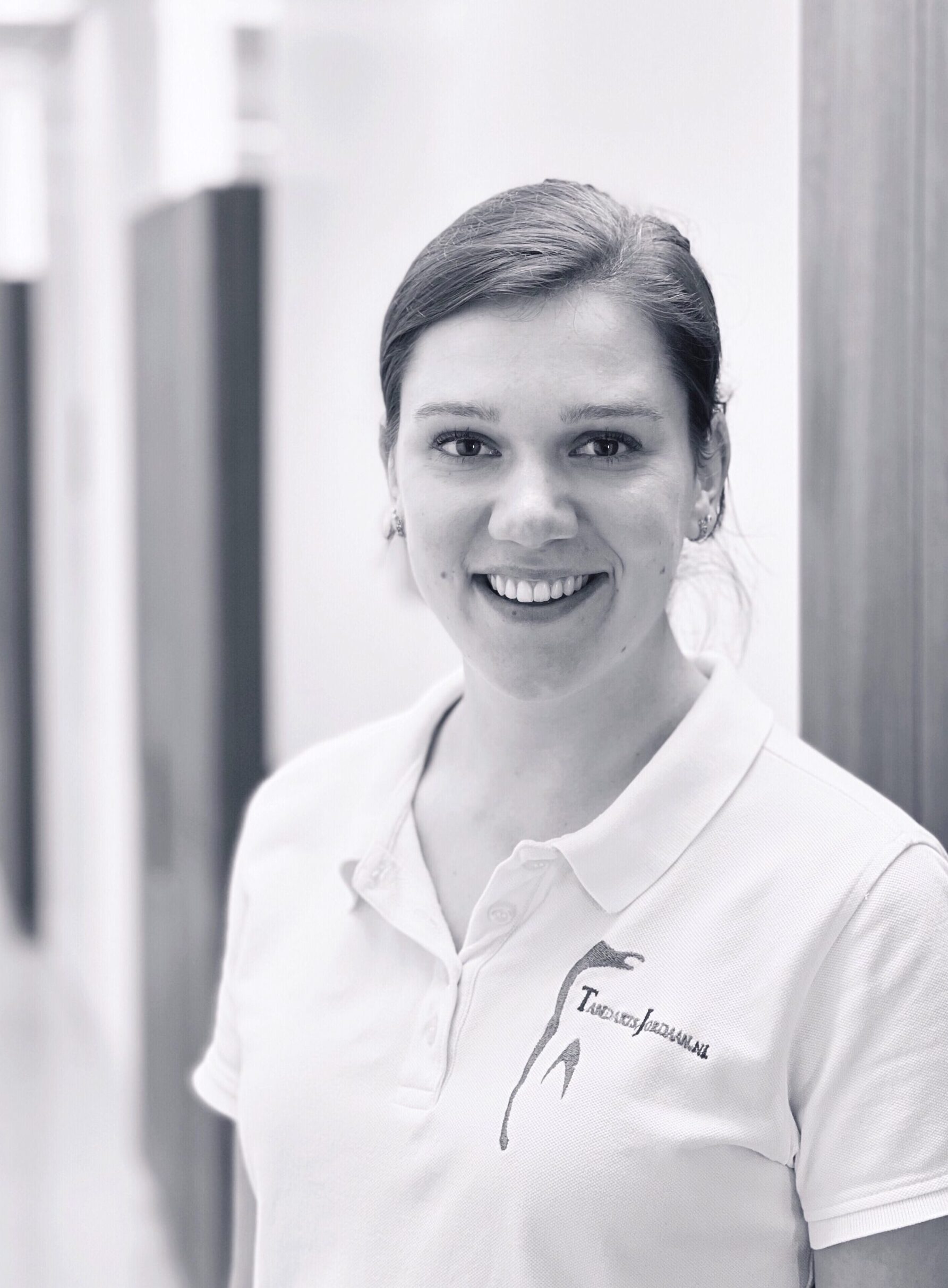 Hannah van Stuivenberg
Dental assistant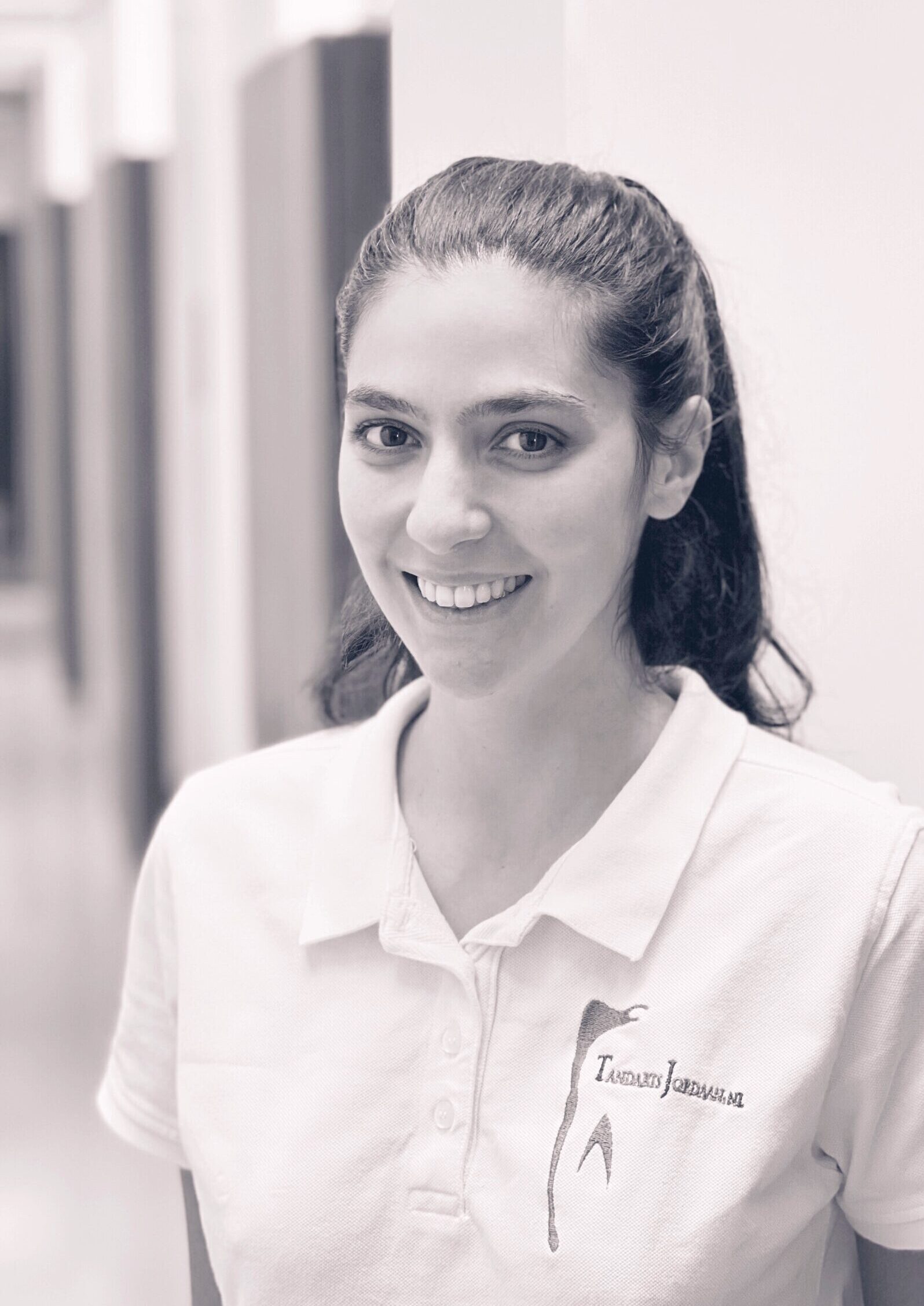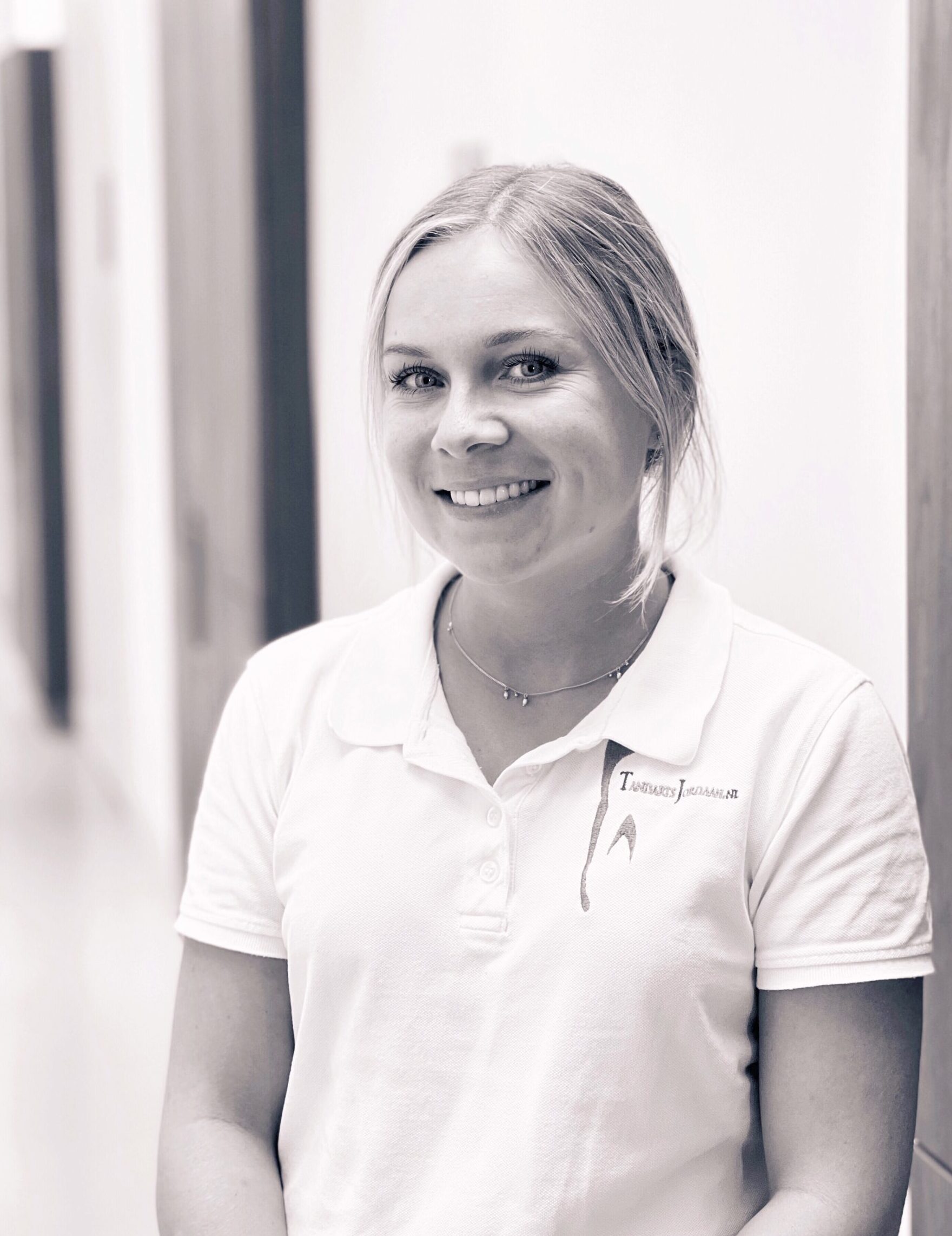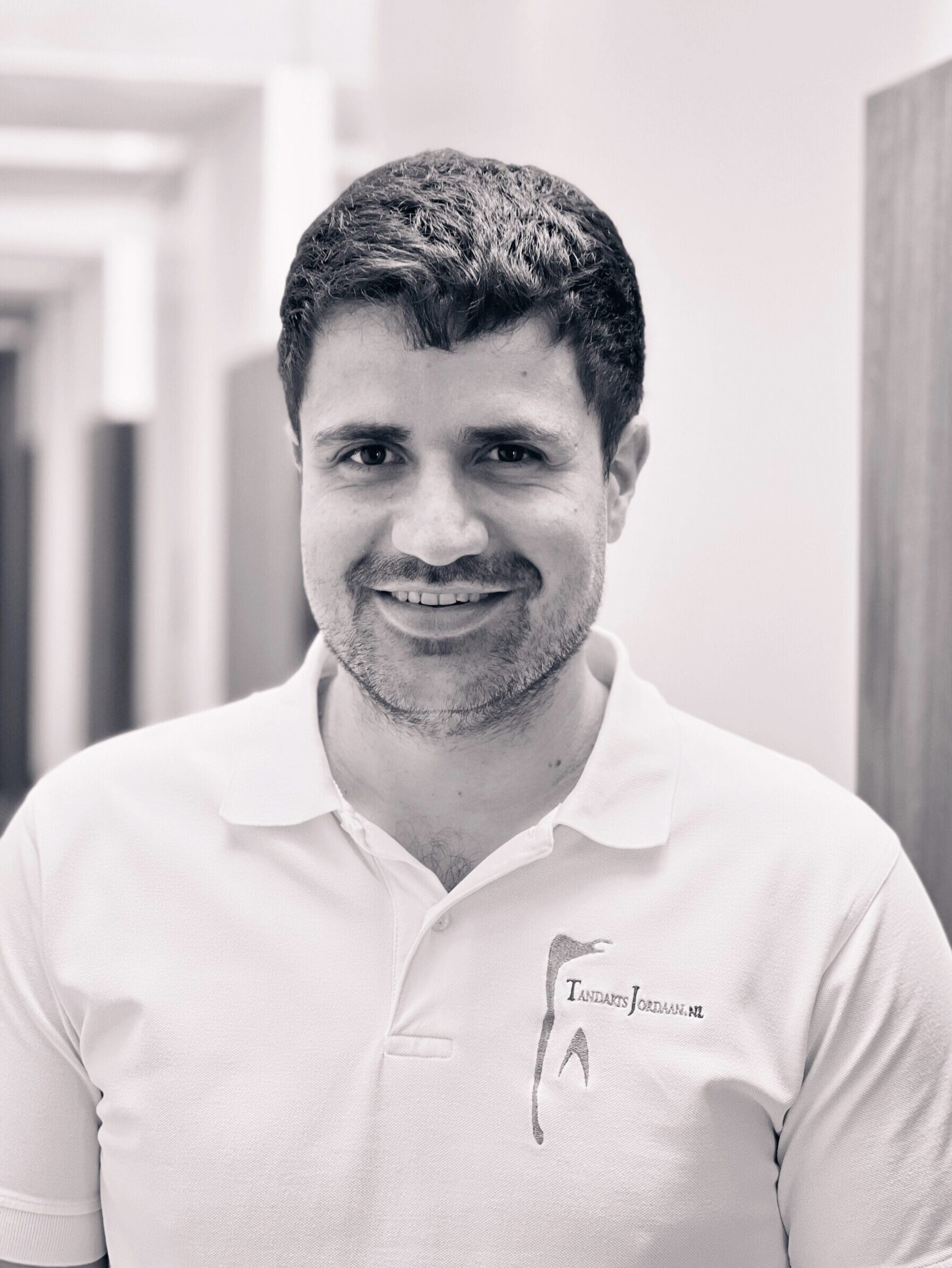 Kostantinos Kosmidis
Periodontist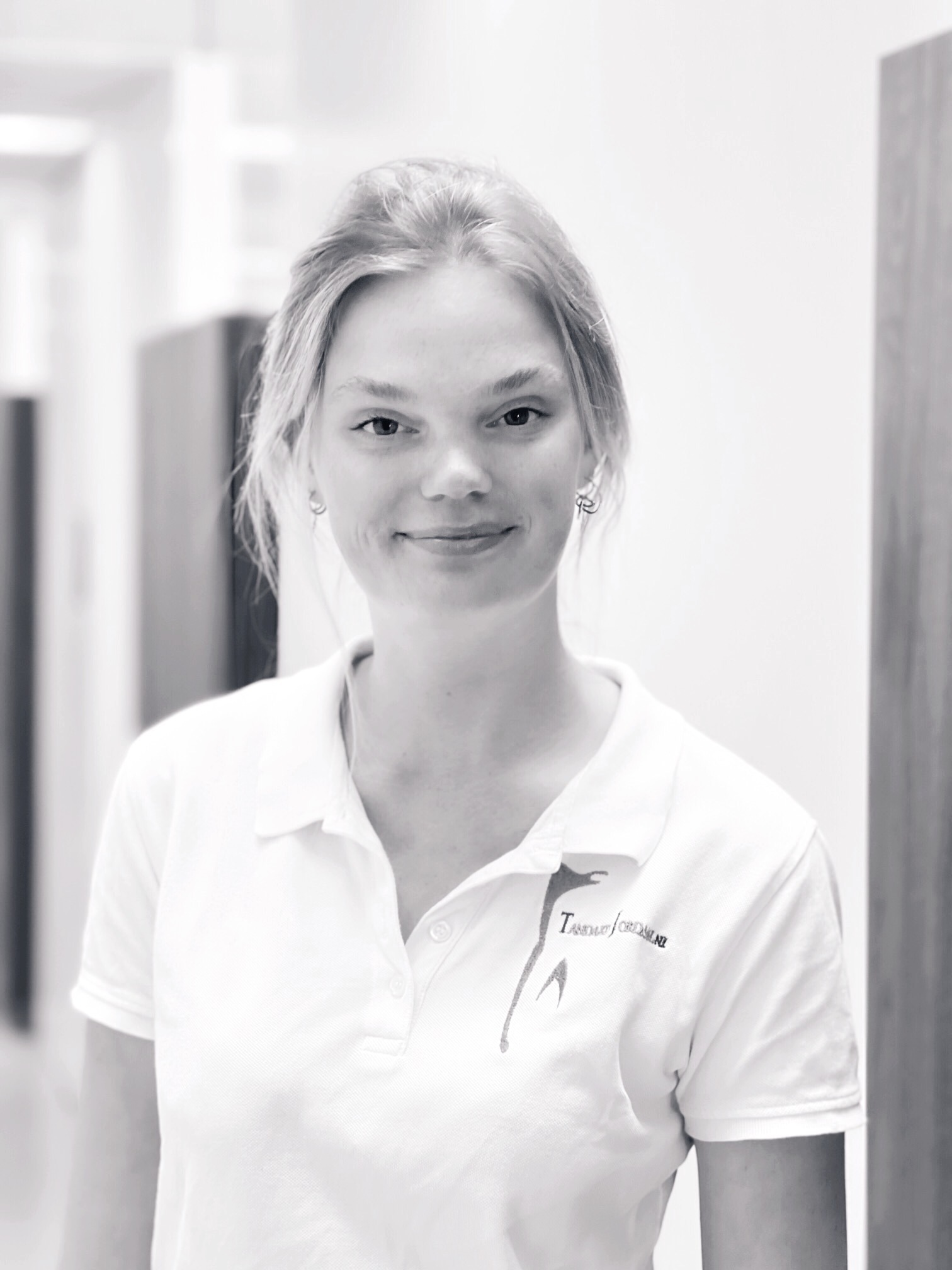 Mette Rijk
Dental hygienist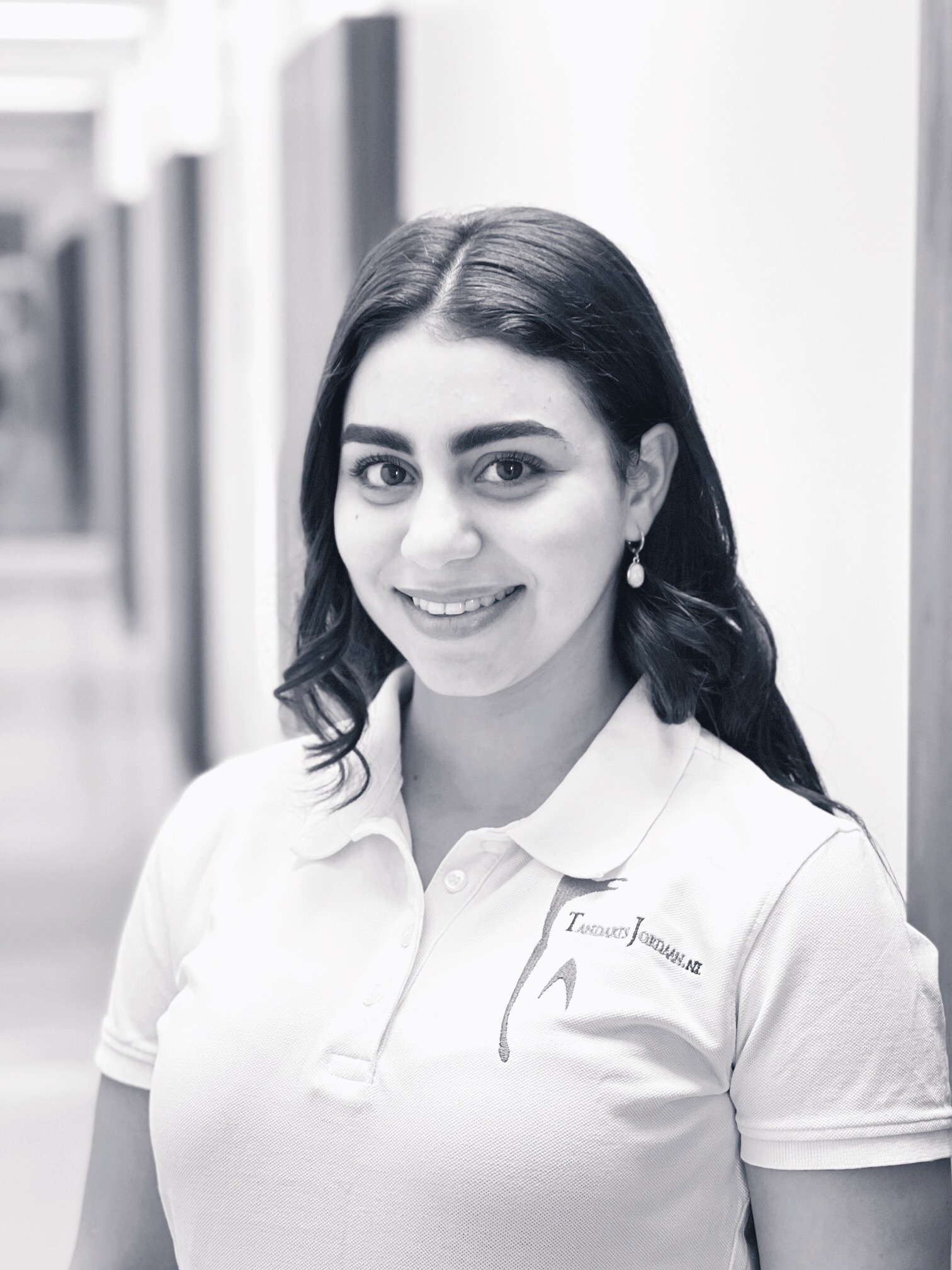 Maria Henien
Dental assistant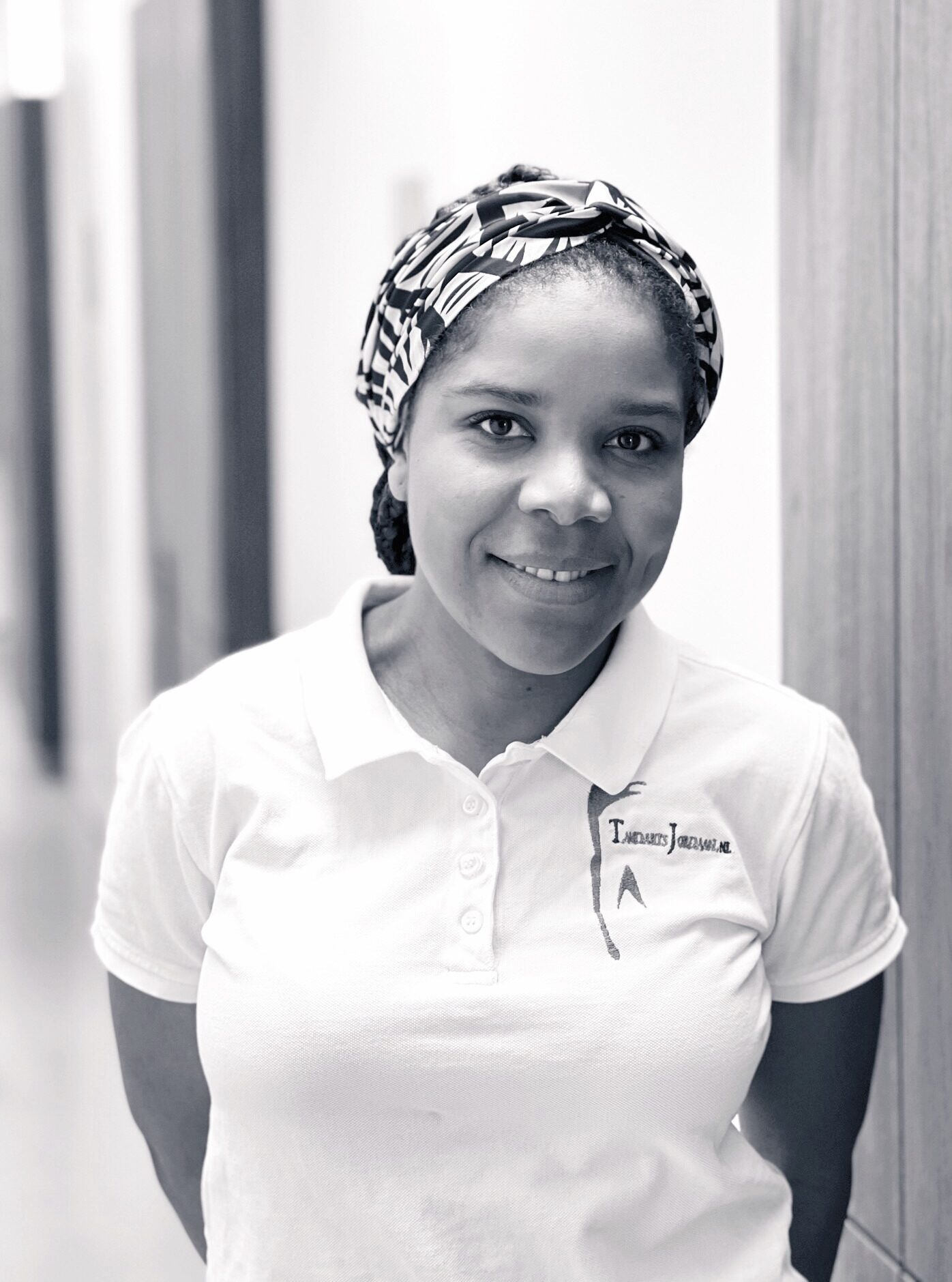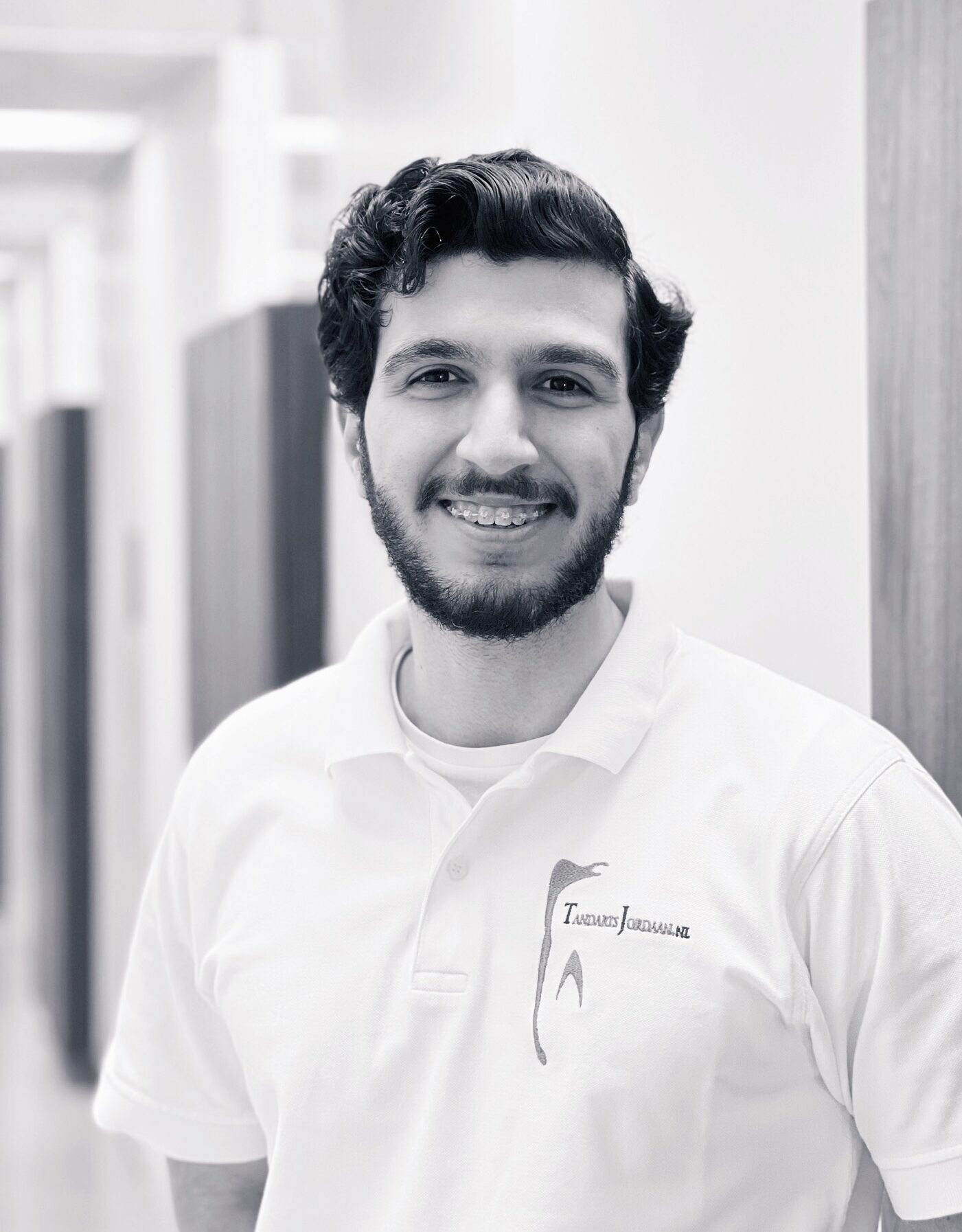 Baran Arisoy
Dental assistant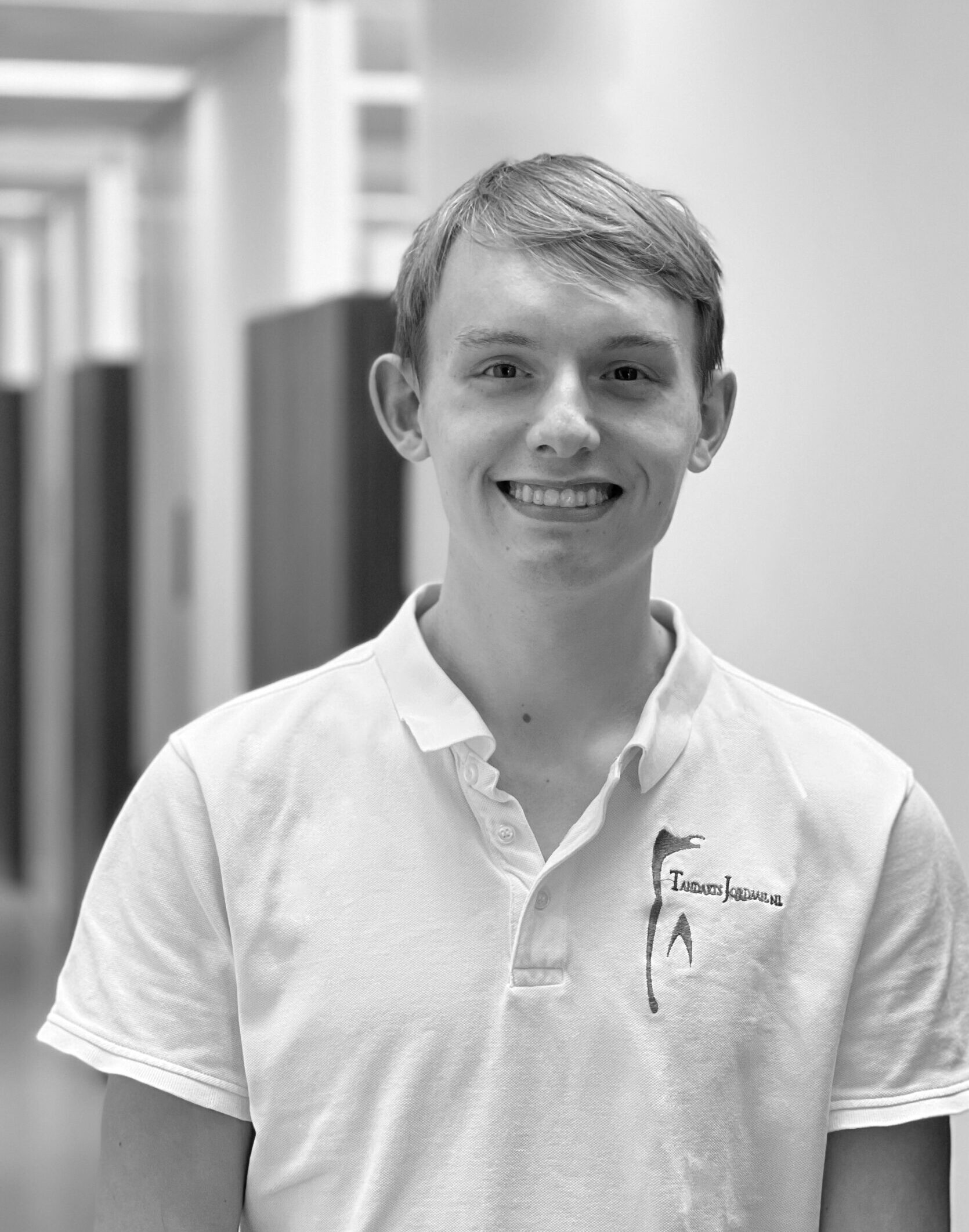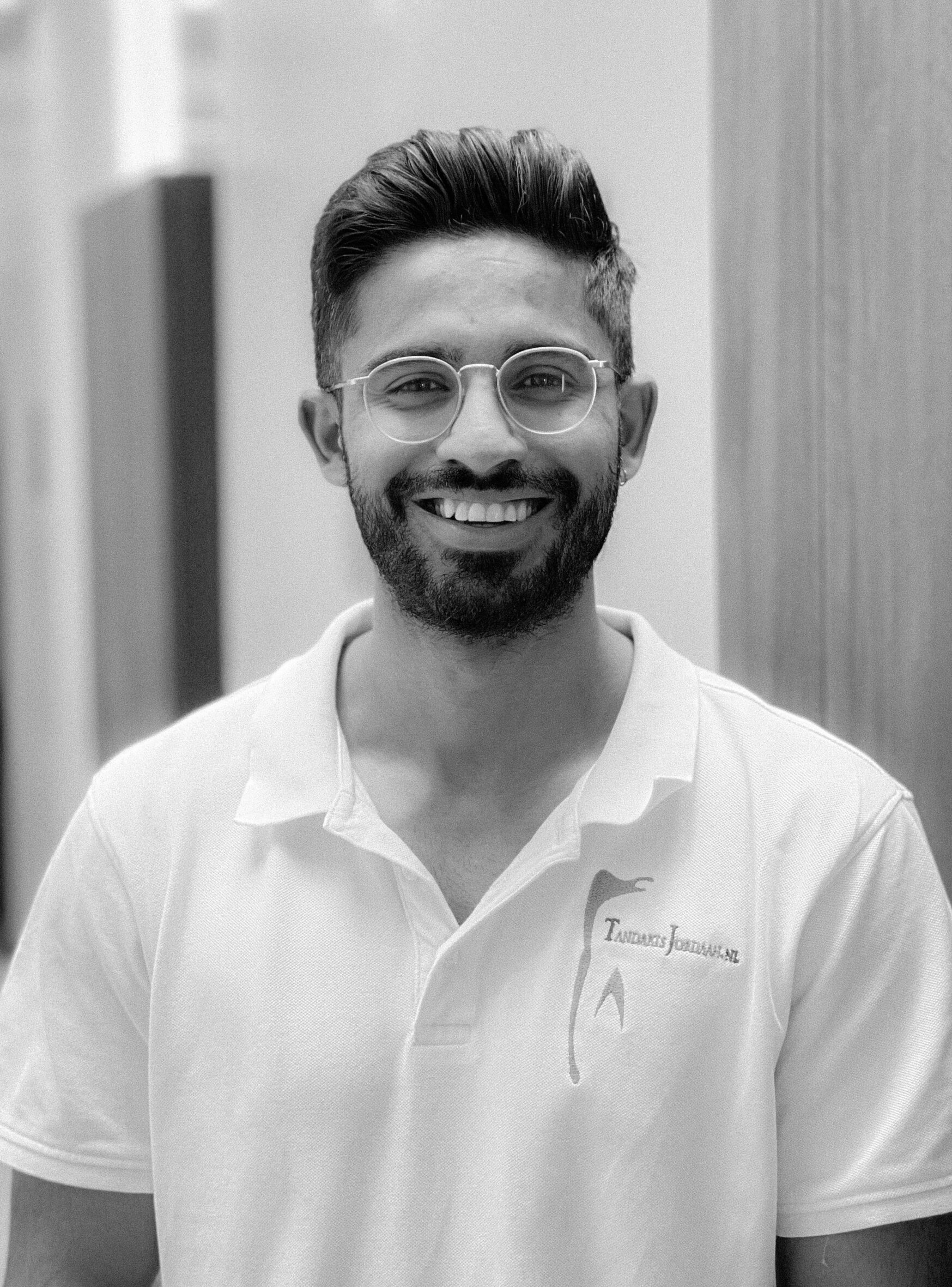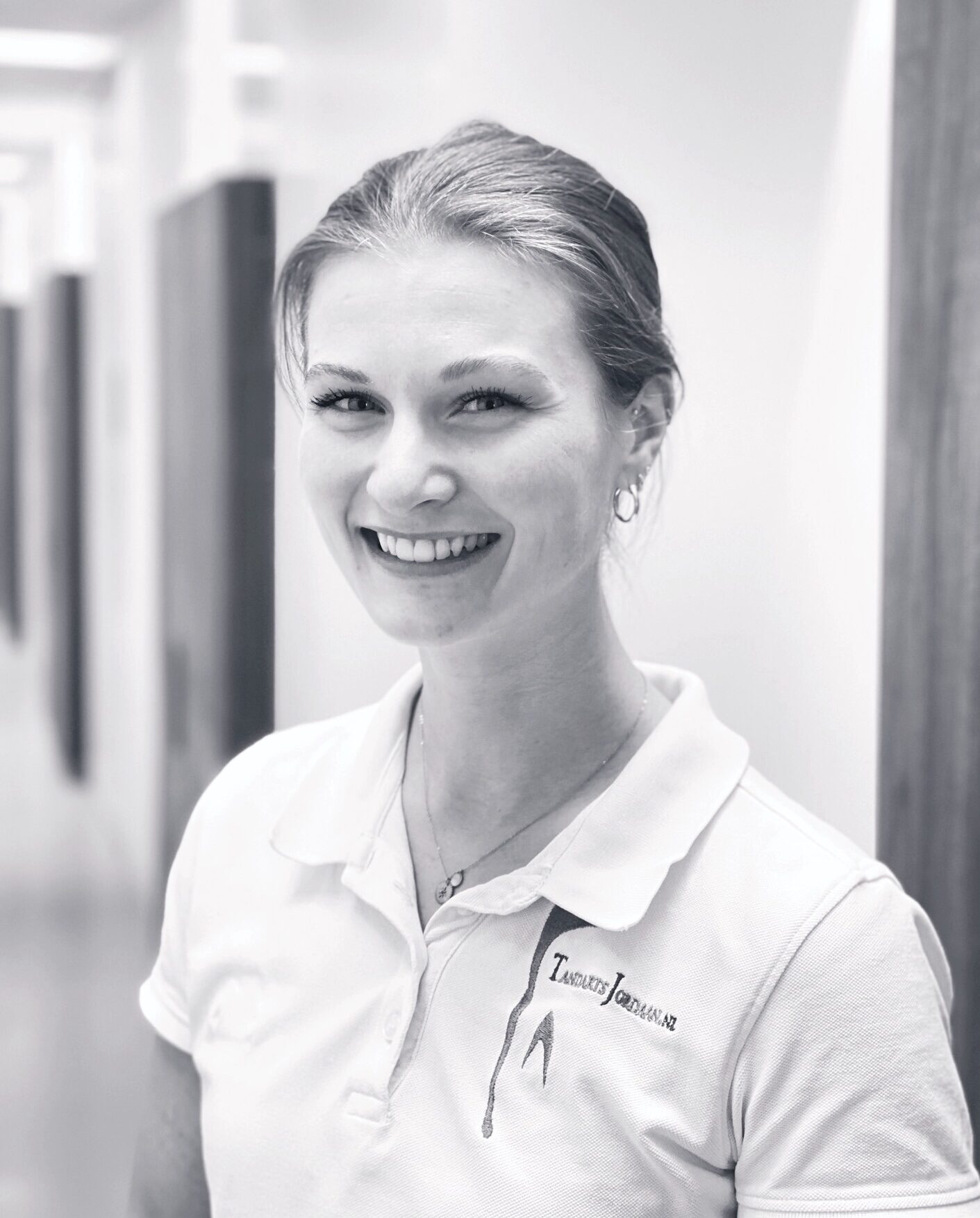 Nina Nijland
Dentist, specializing in periodontology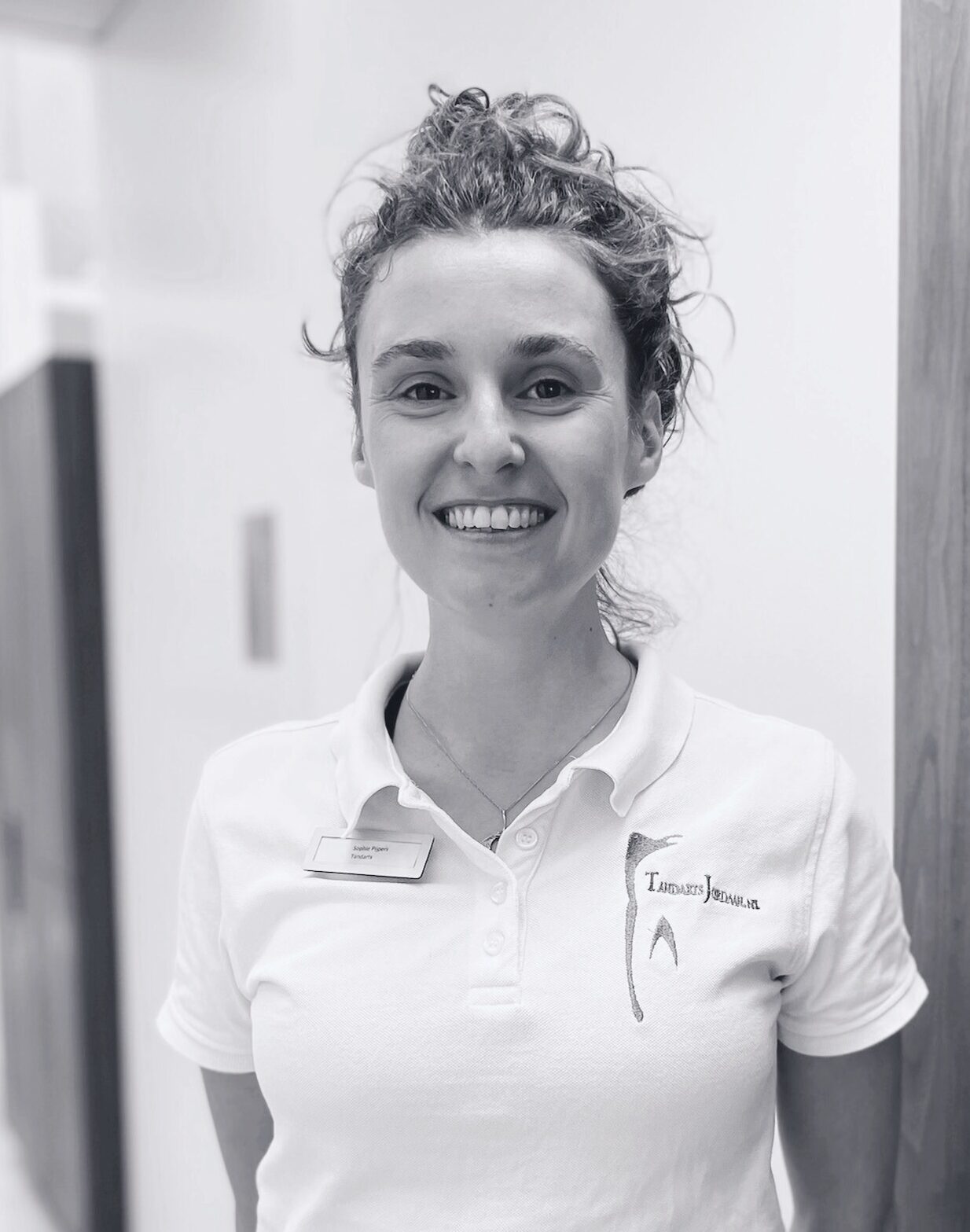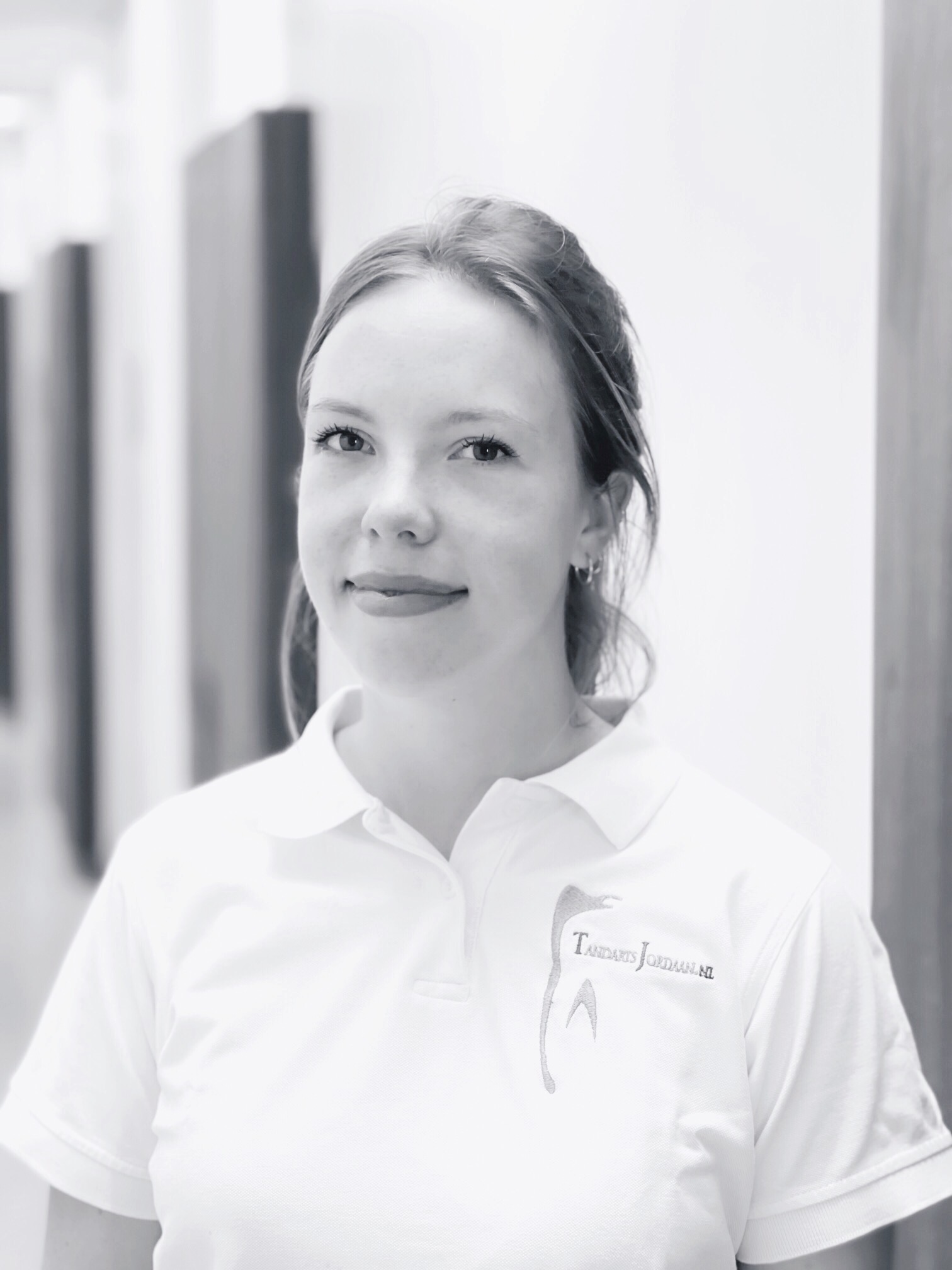 Josje de Bruijne
Dental assistant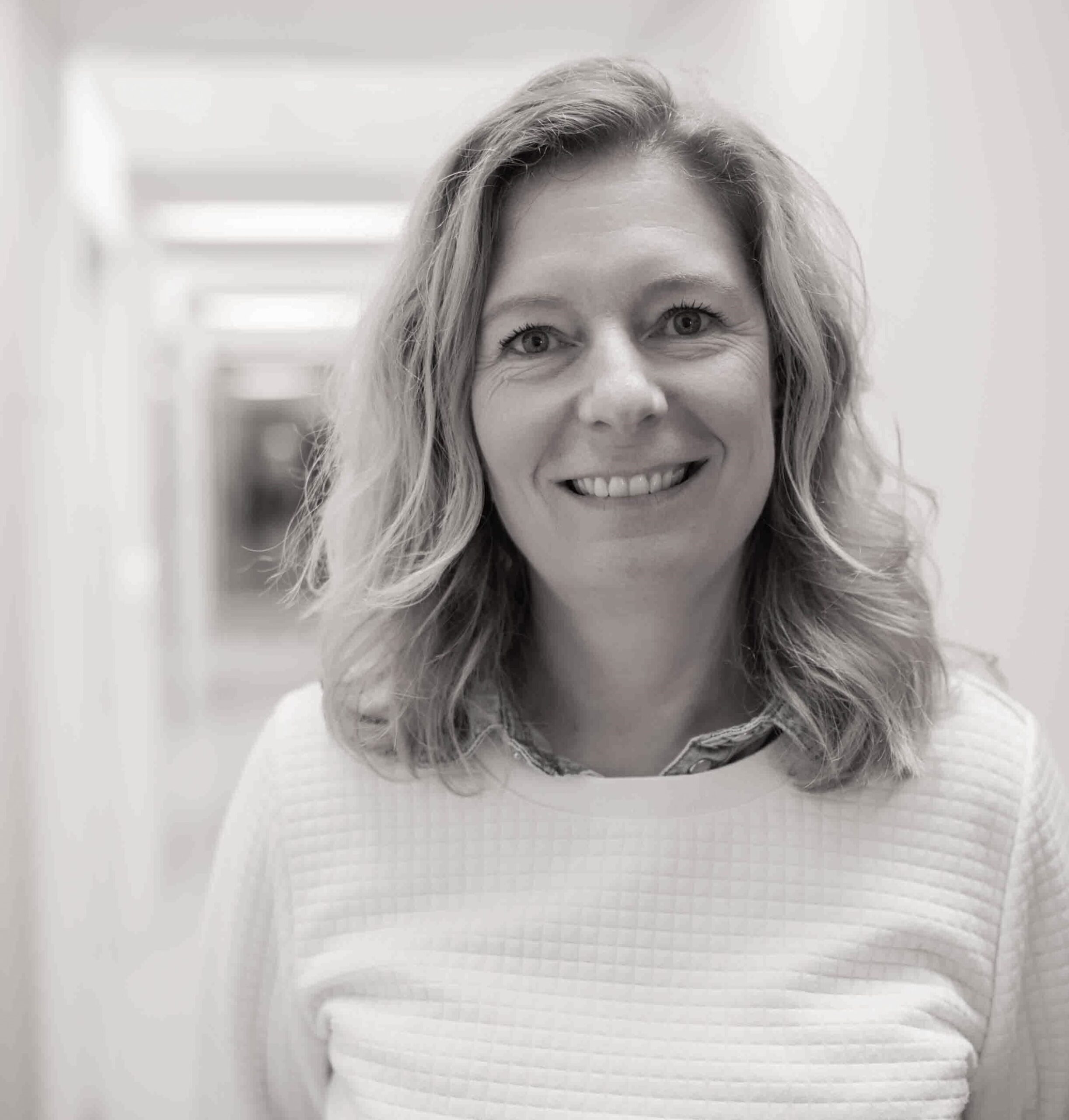 Leontien de Jong
Receptionist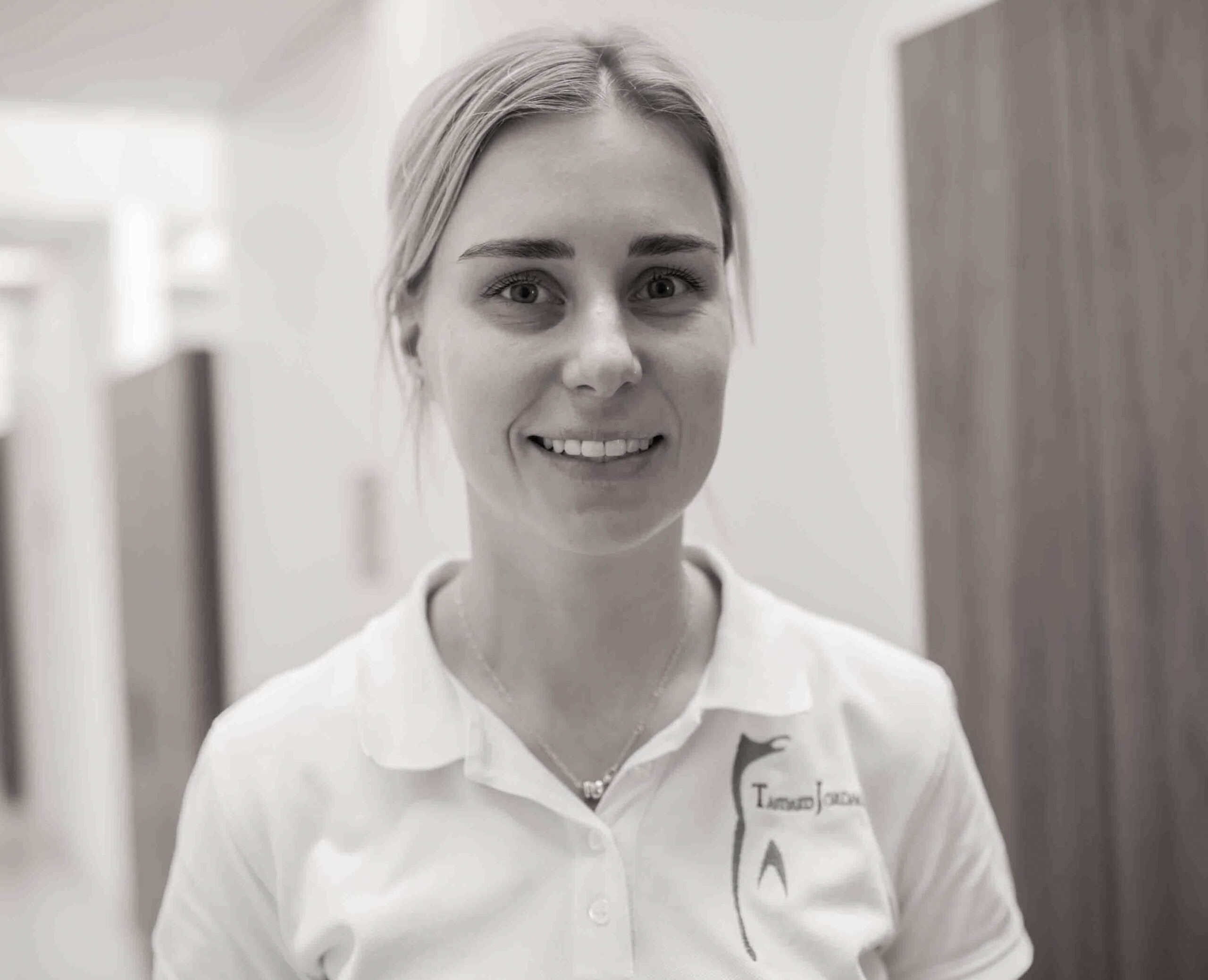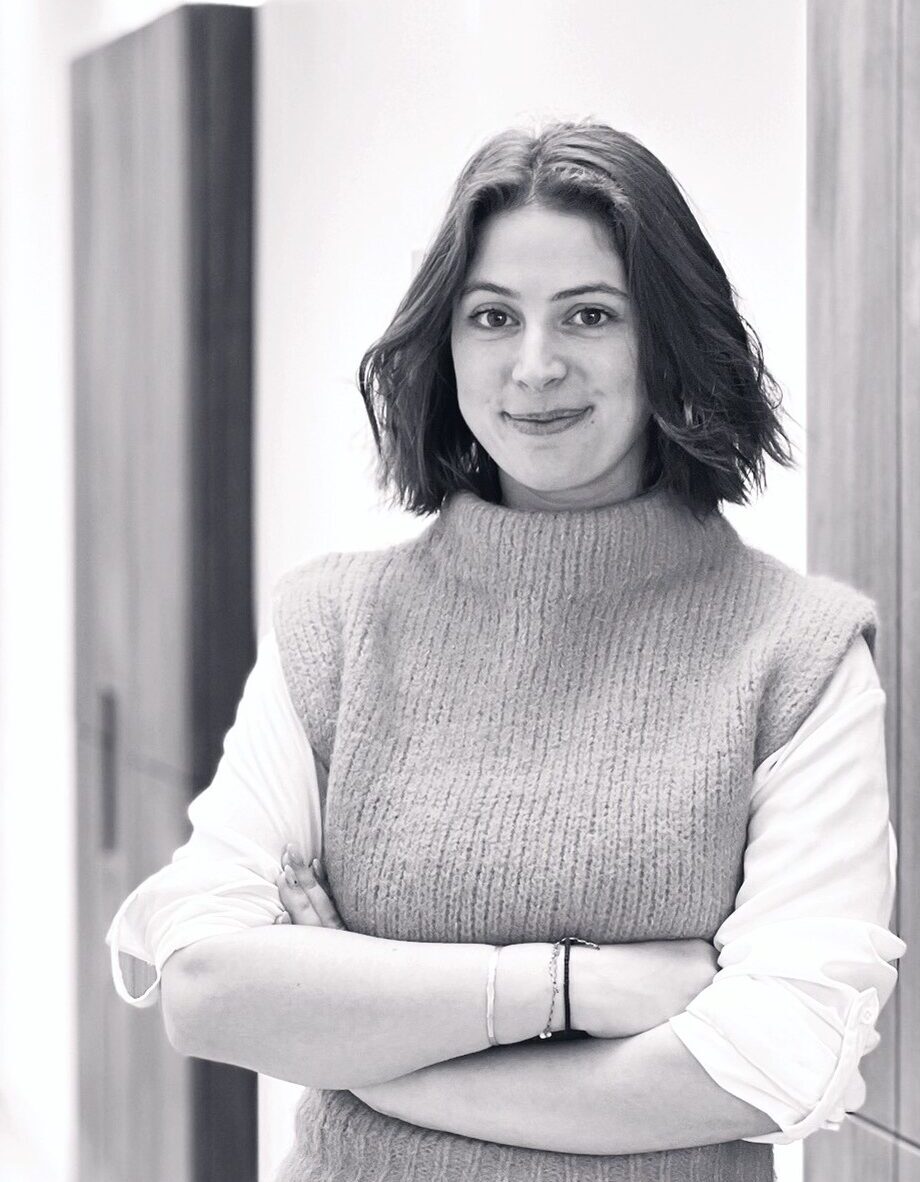 Jana Chatziliontos
Receptionist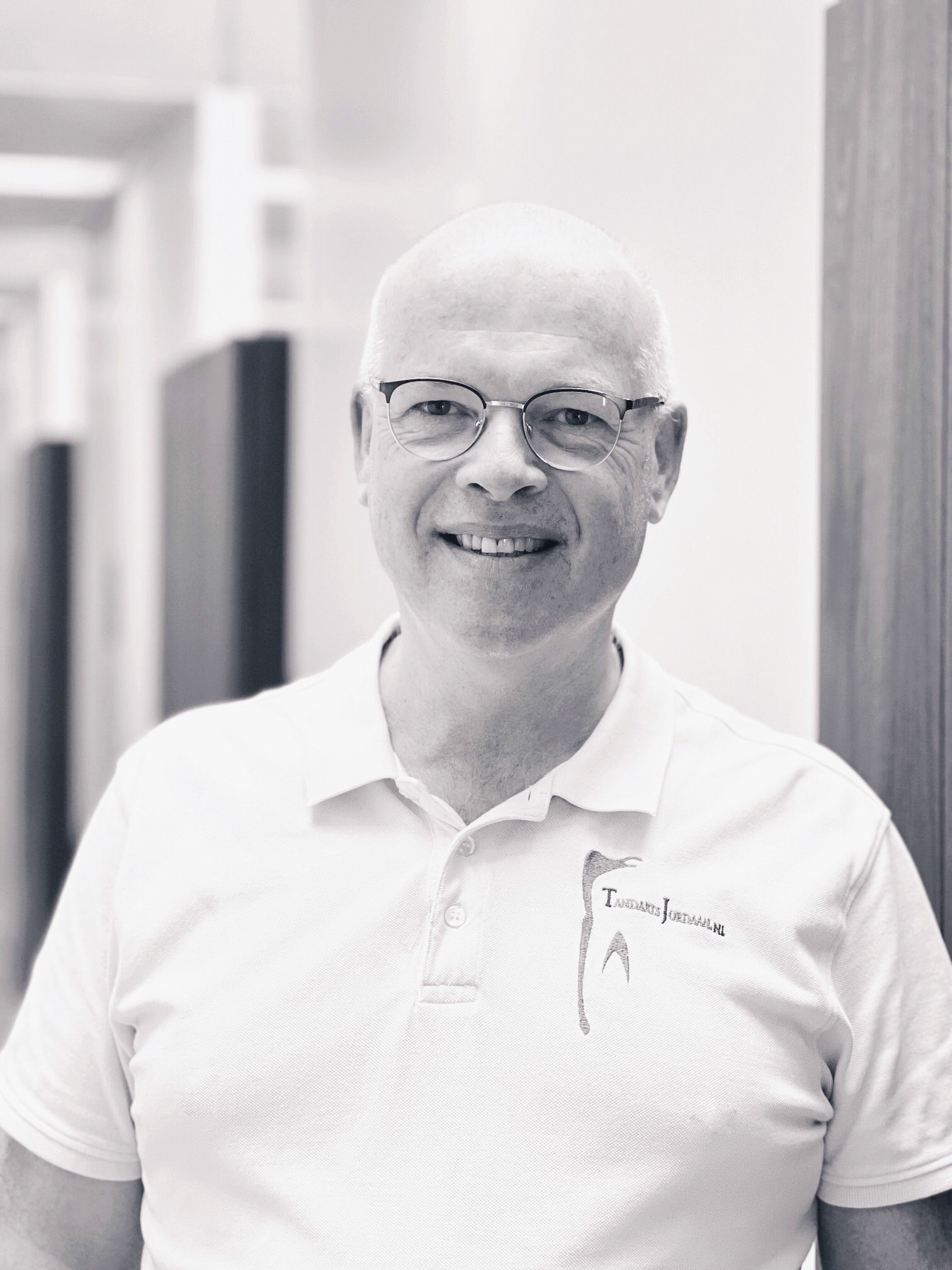 Rein van Heukelom
certified NVOI implantologist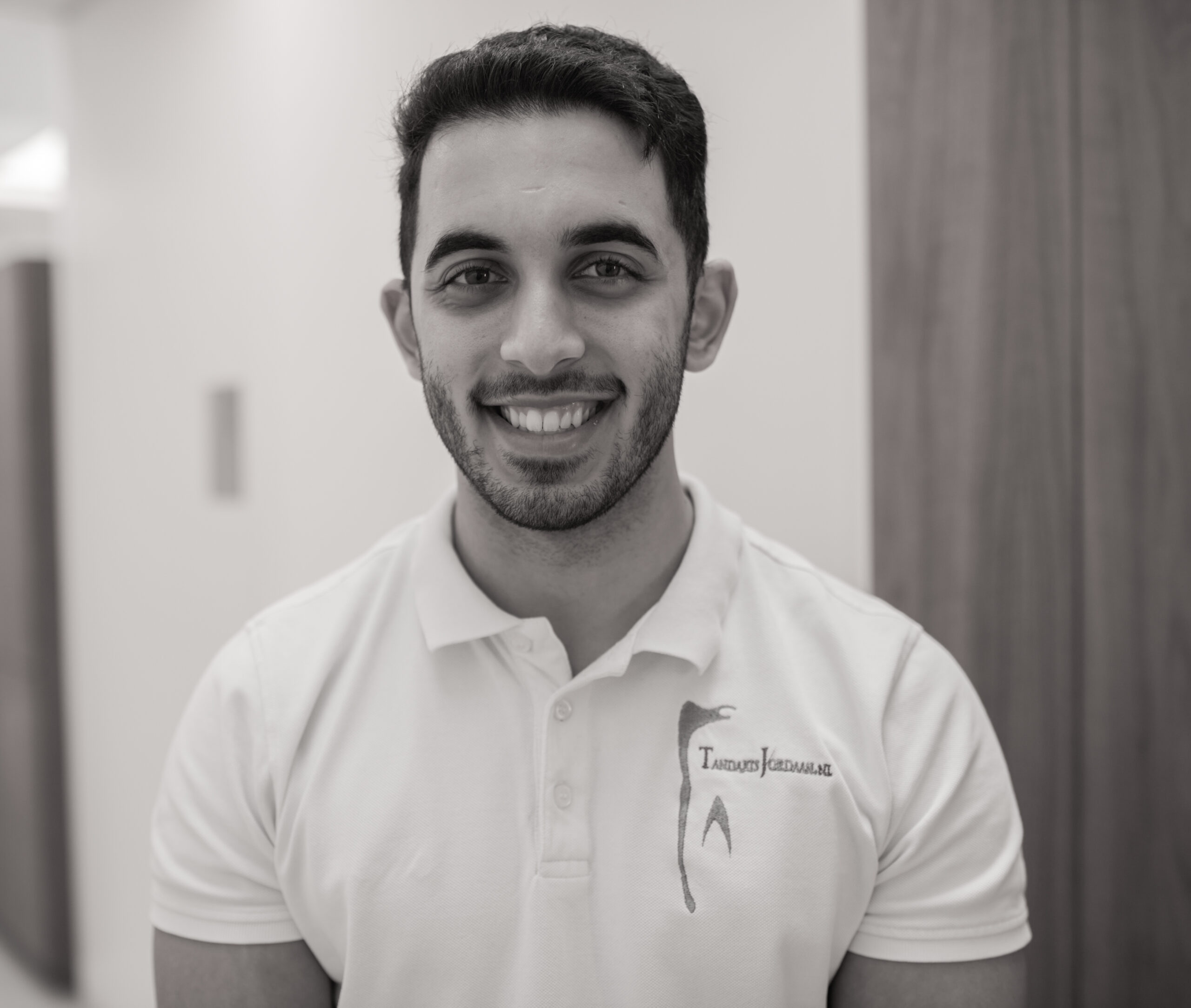 Zubair Mahmoud
Dental assistant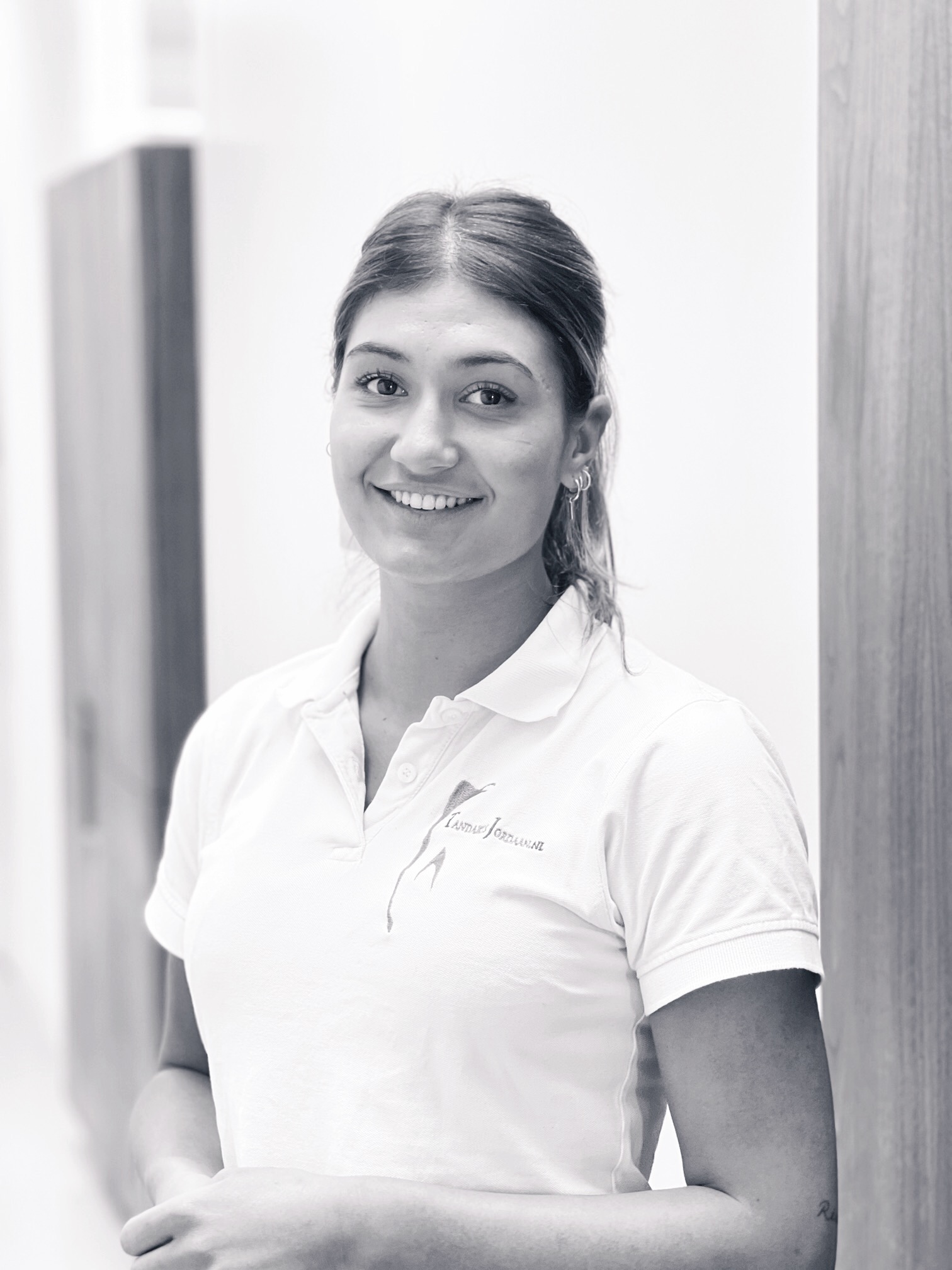 Showa van Es
Dental assistant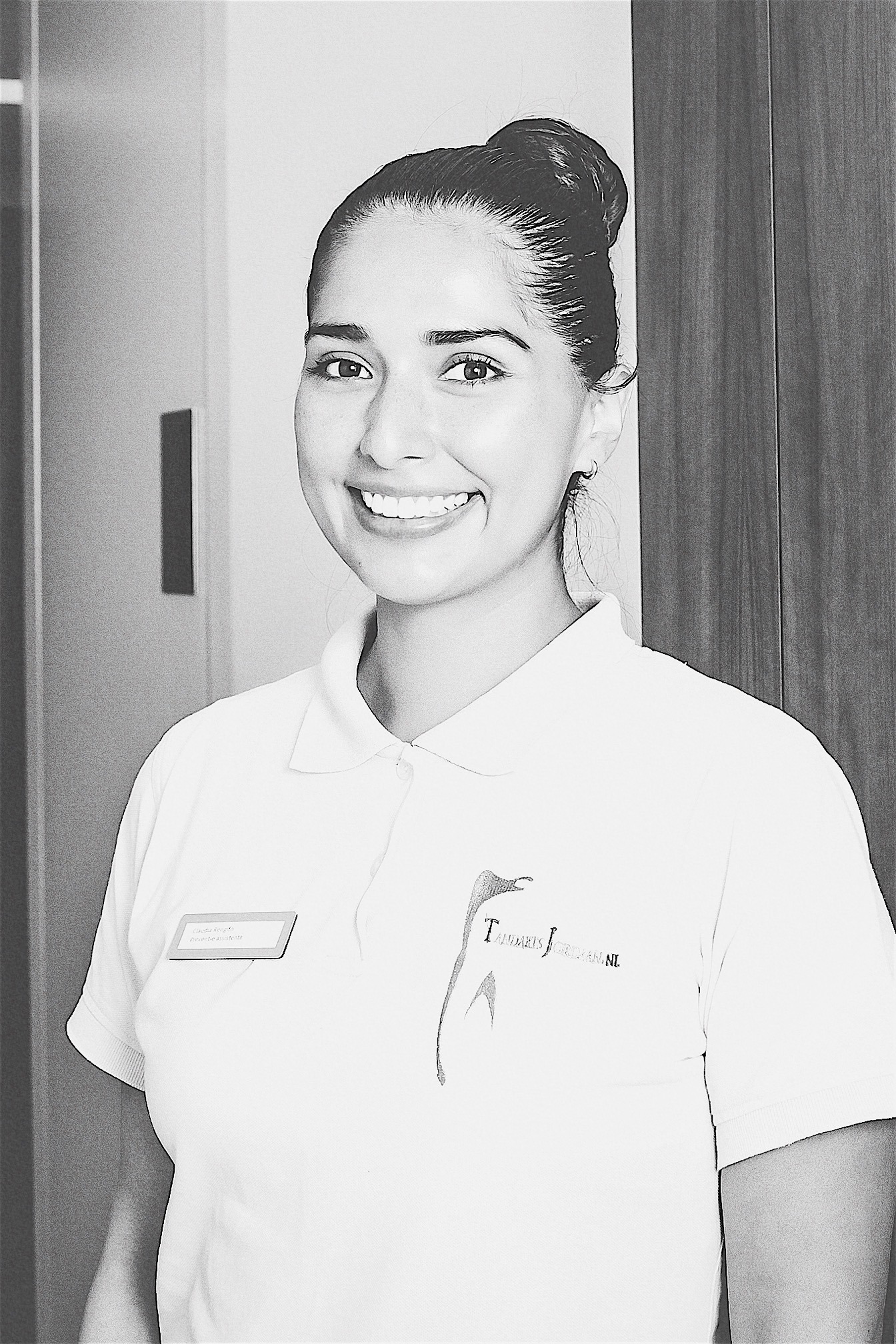 Claudia Rengifo
Periodontics assistant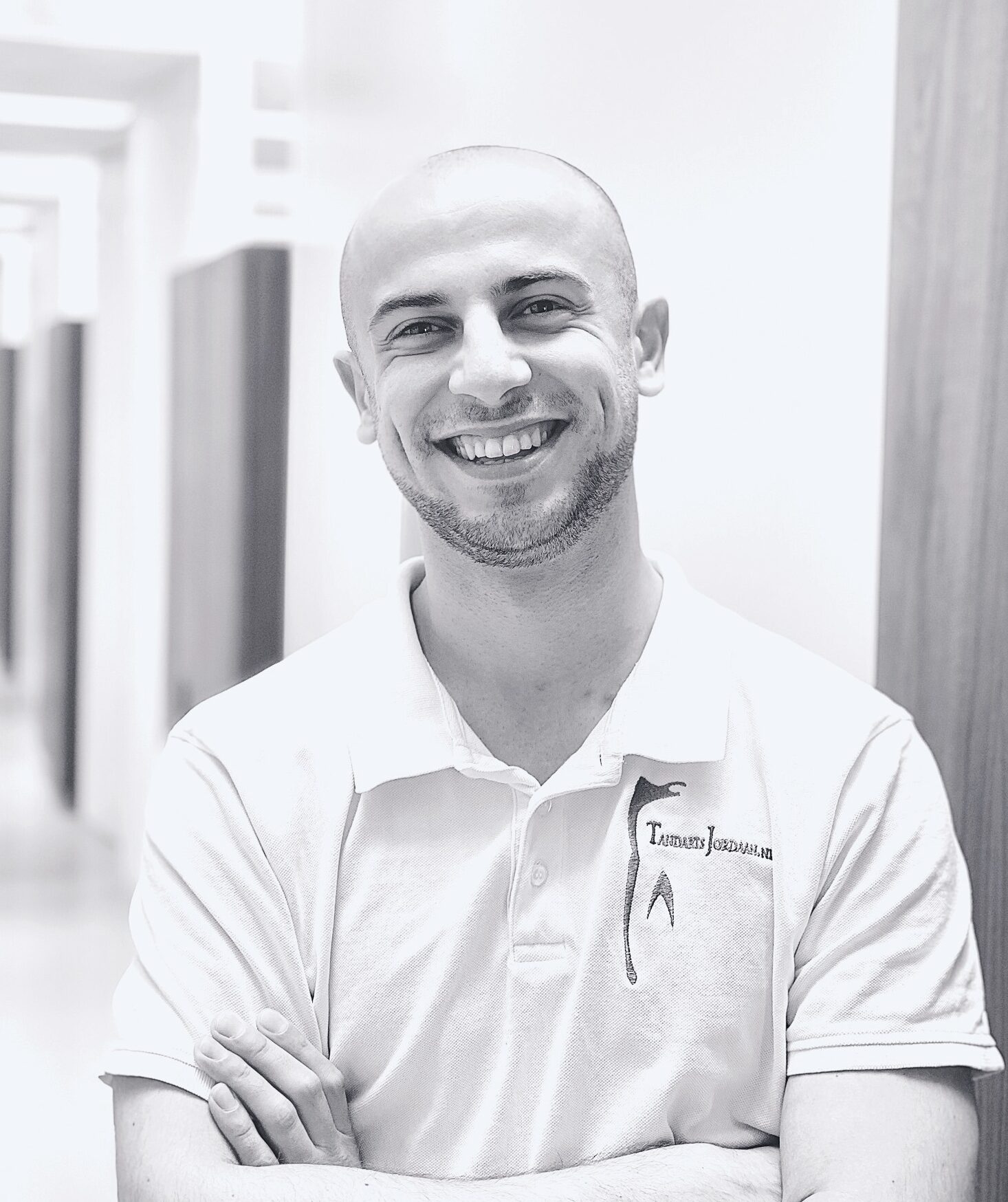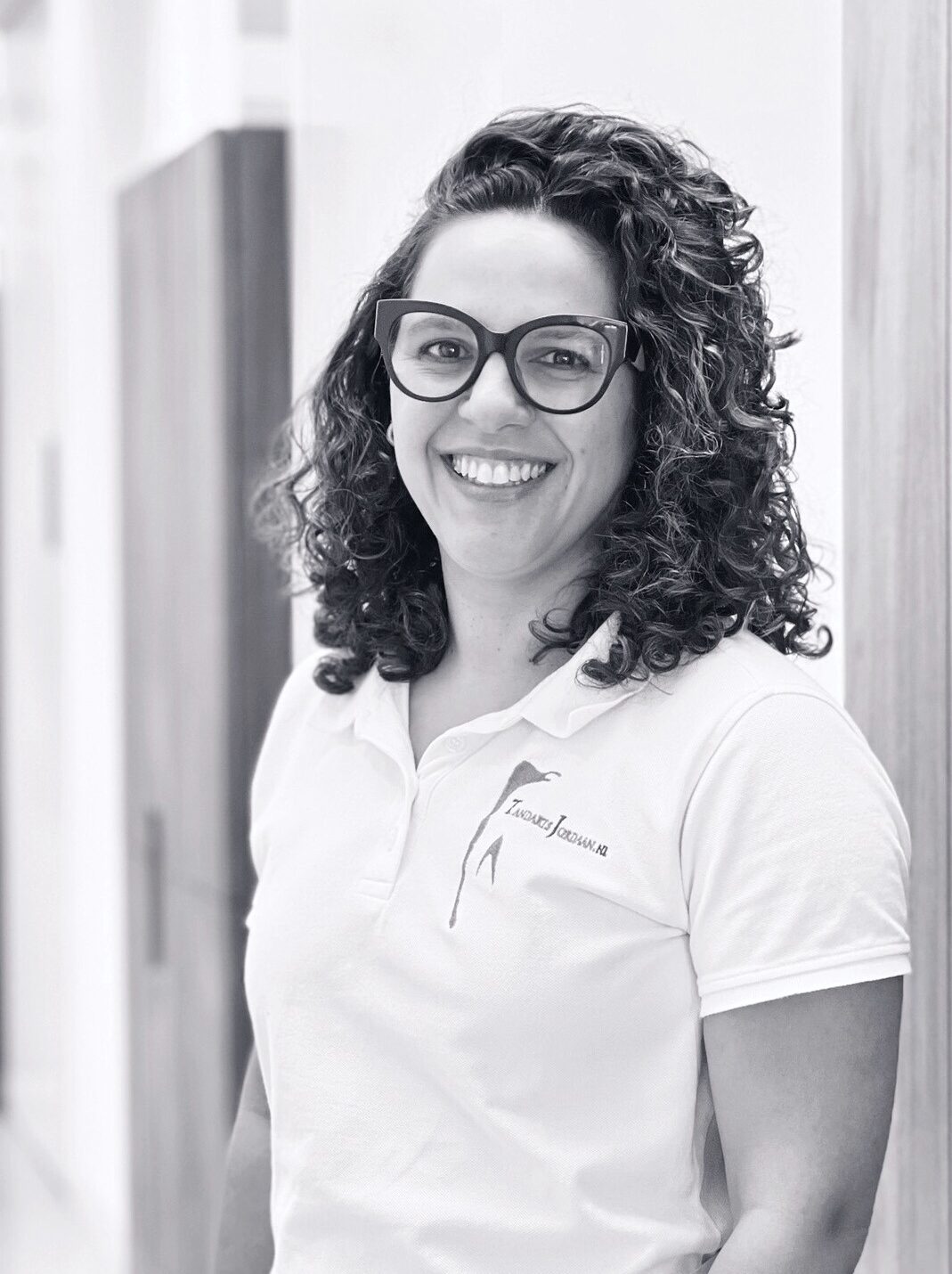 Beatriz Betti
Orthodontics, invisalign doctor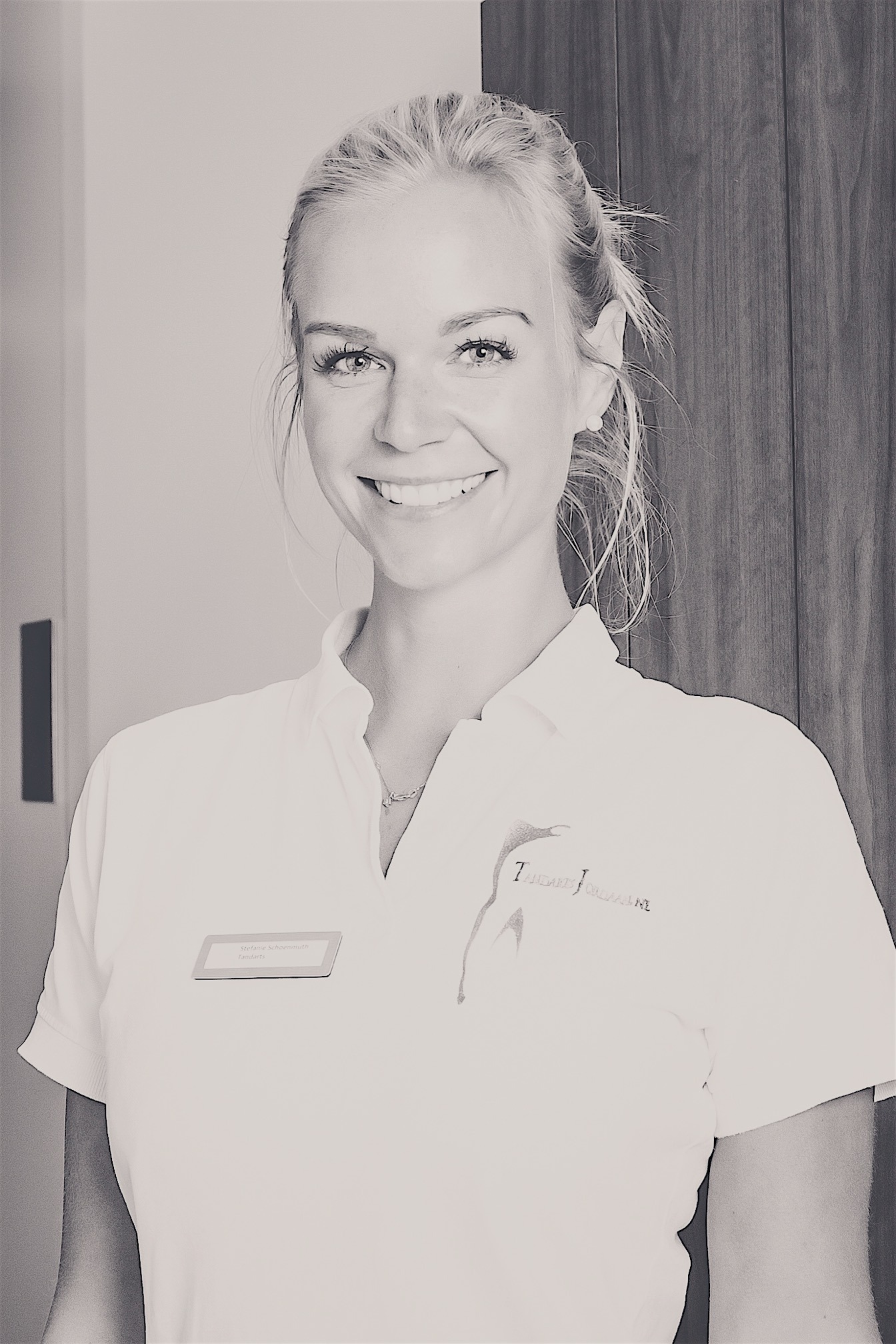 dr. Stefanie Schönmuth
Dentist, PhD in dentistry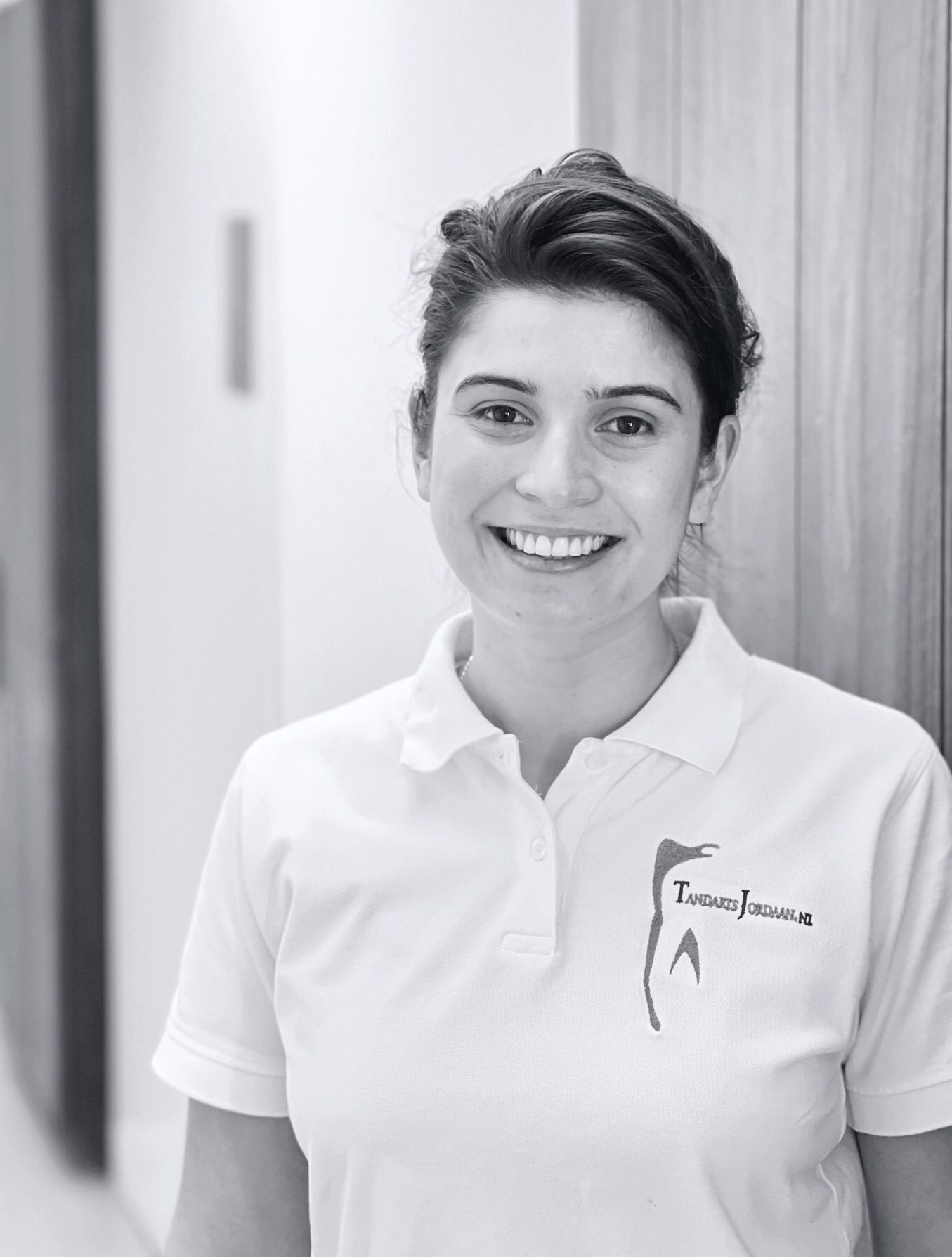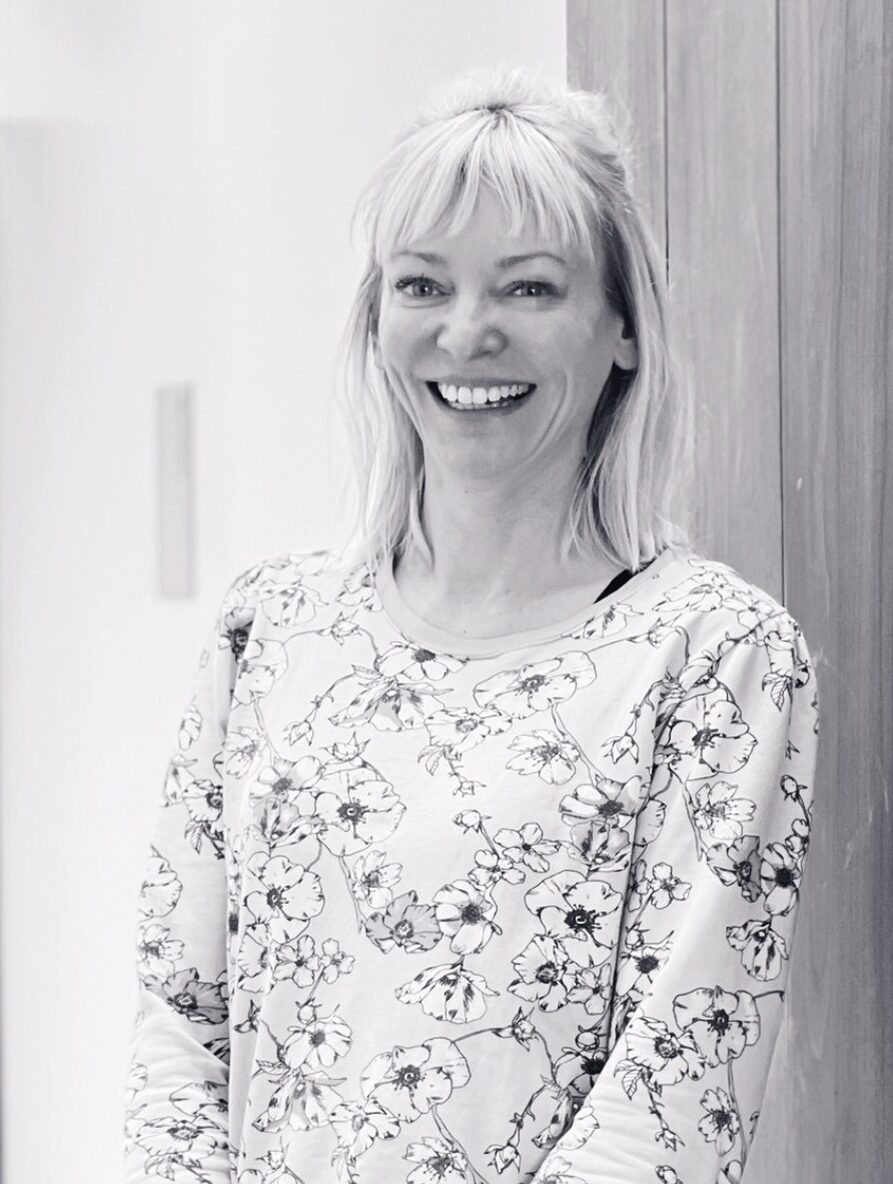 Alexandra Schluter
Receptionist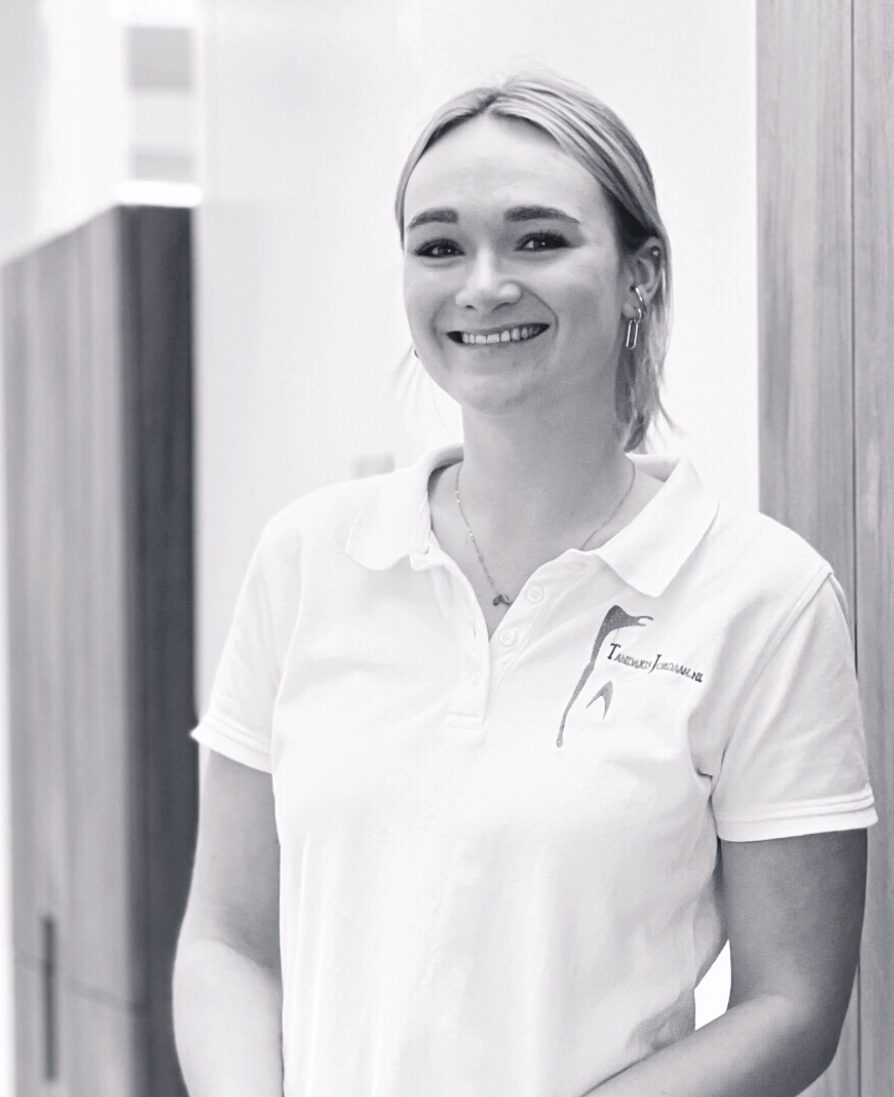 Courtney Willems
Dental hygienist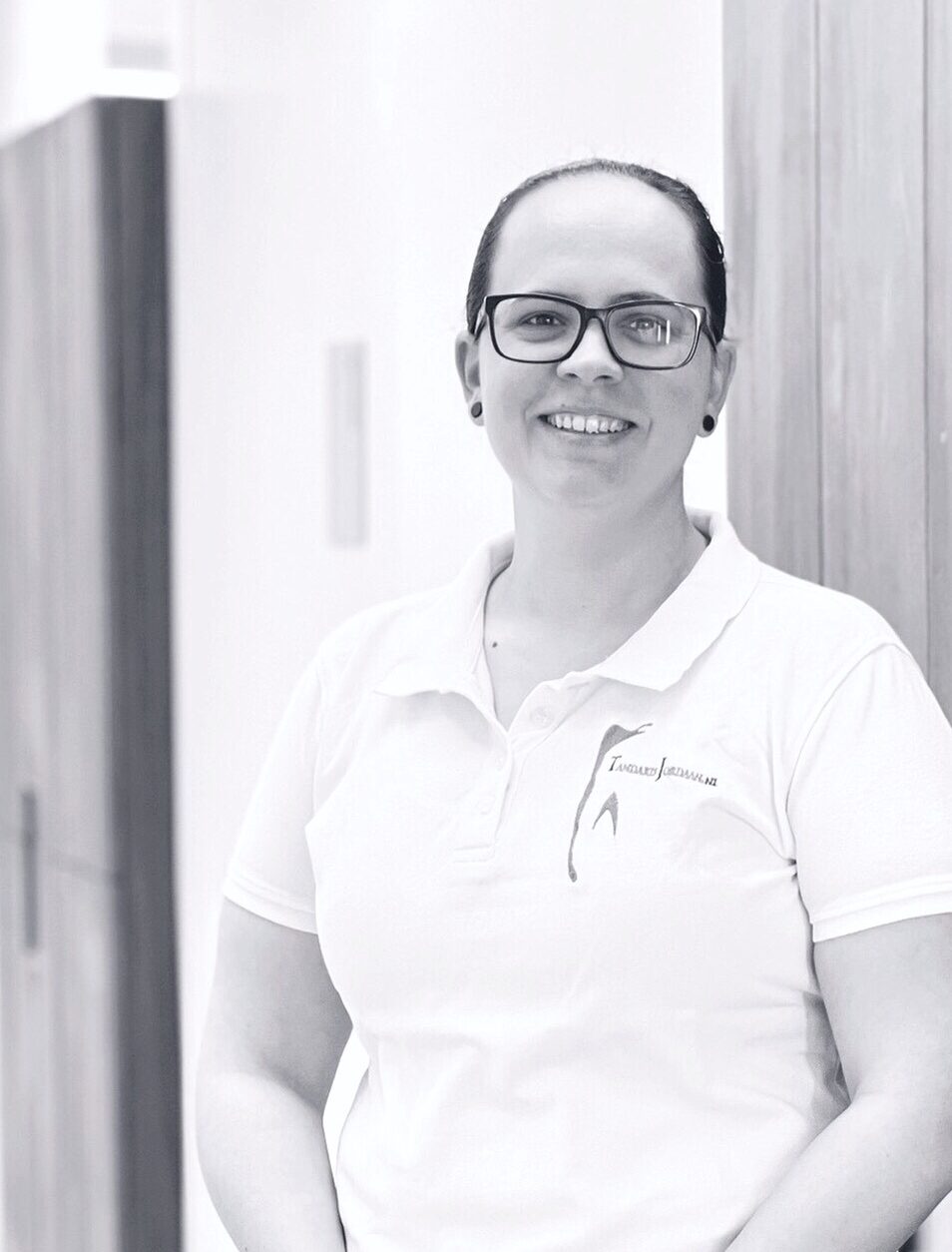 Timea Kern
Dental technician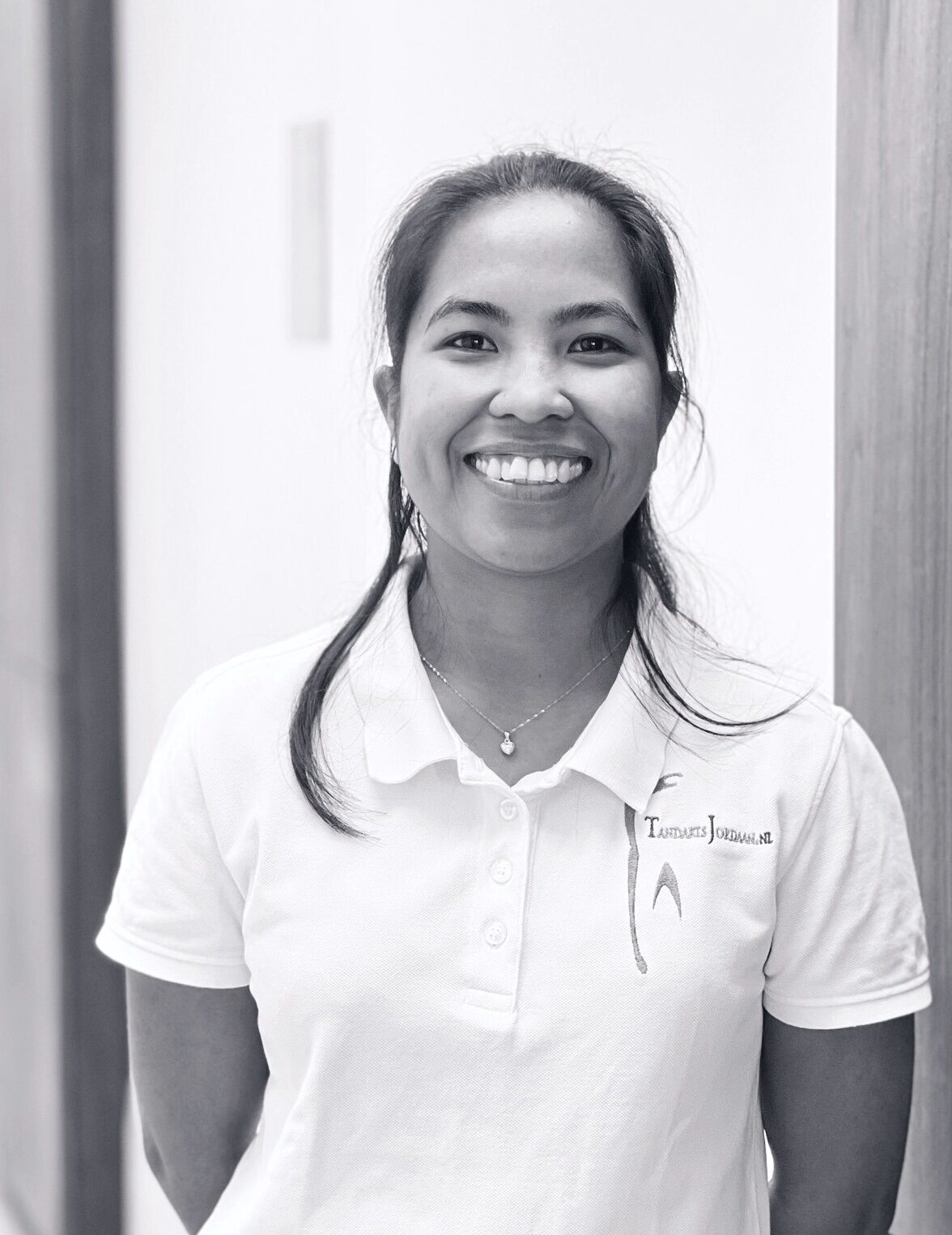 Jomerlea Saculles
Dental assistant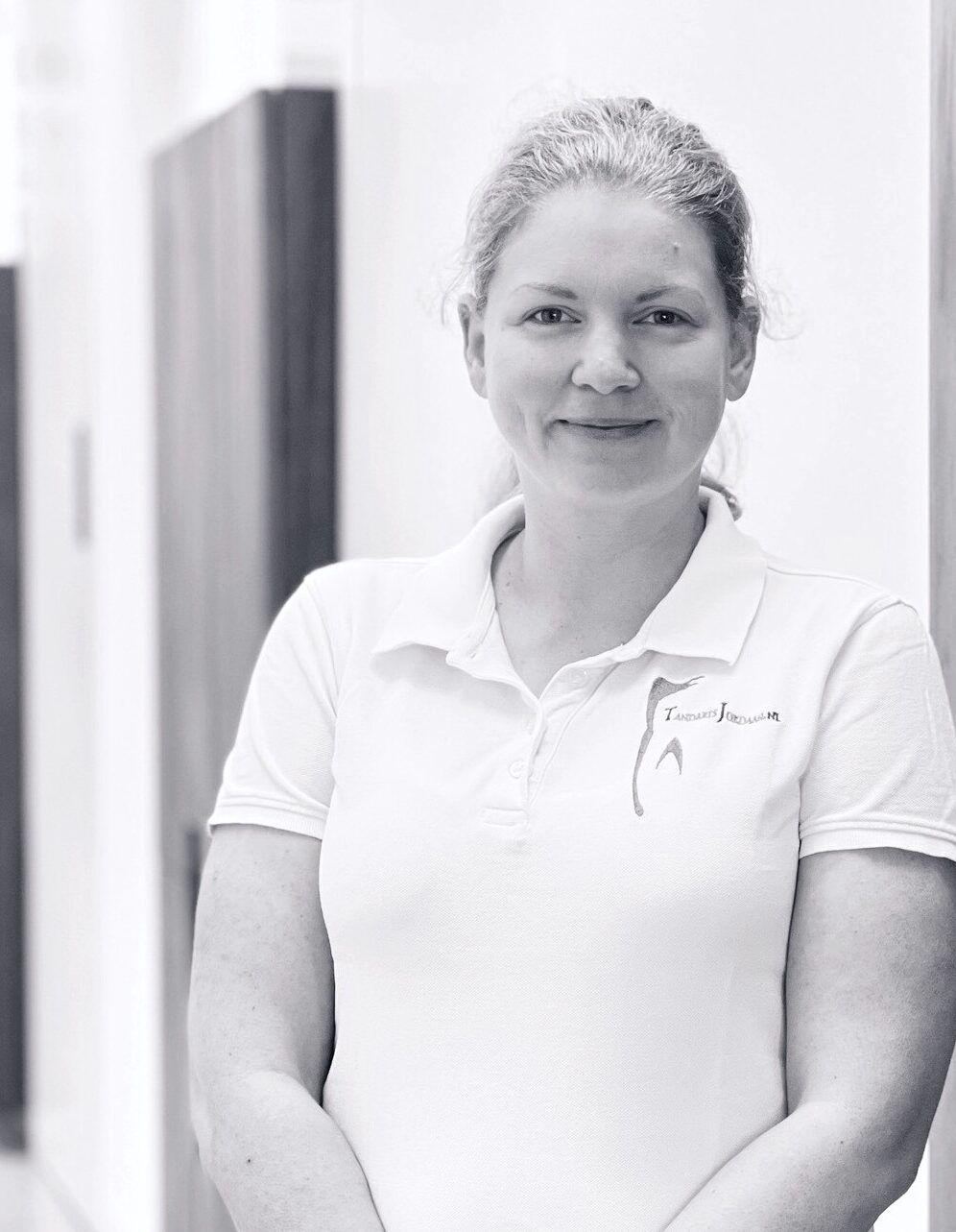 Fruszina Kern - Tamassy
Periodontitis assistant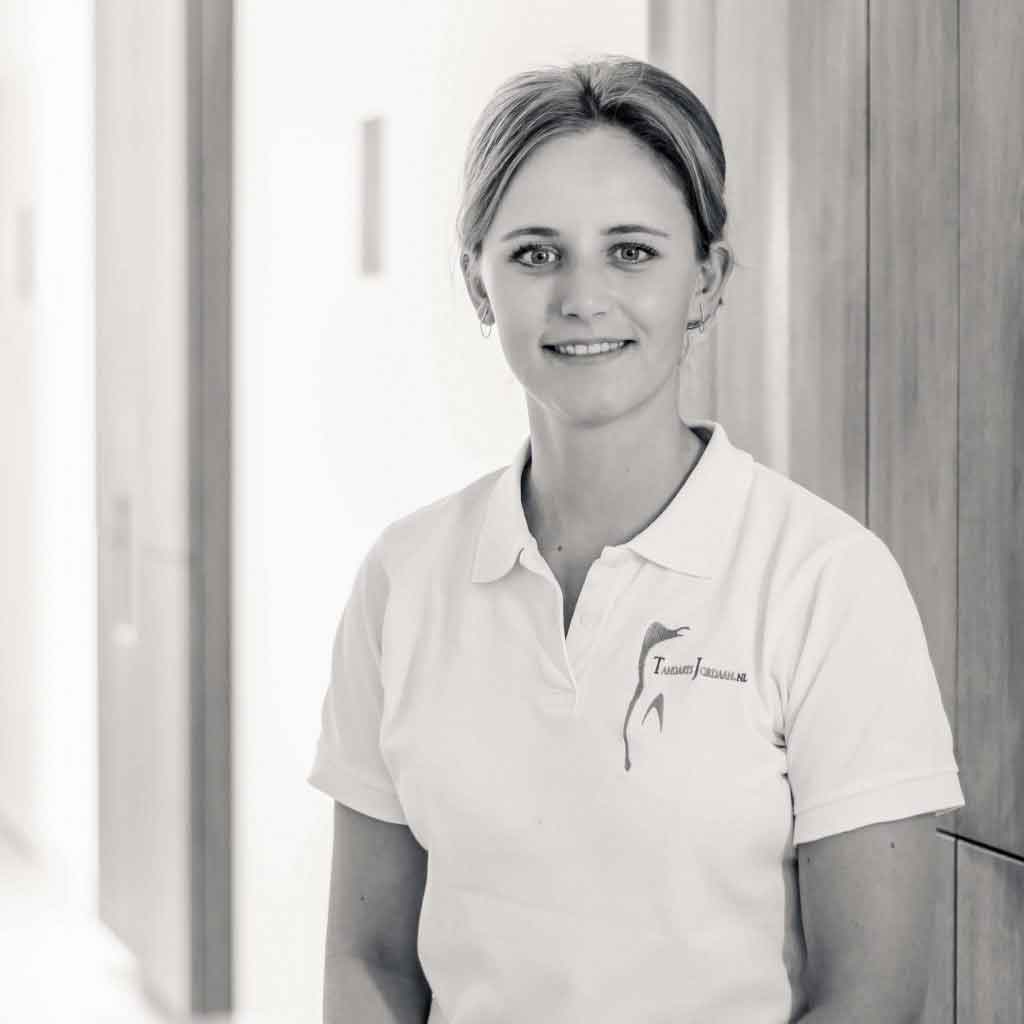 Rozemarijn Maat
Oral hygienist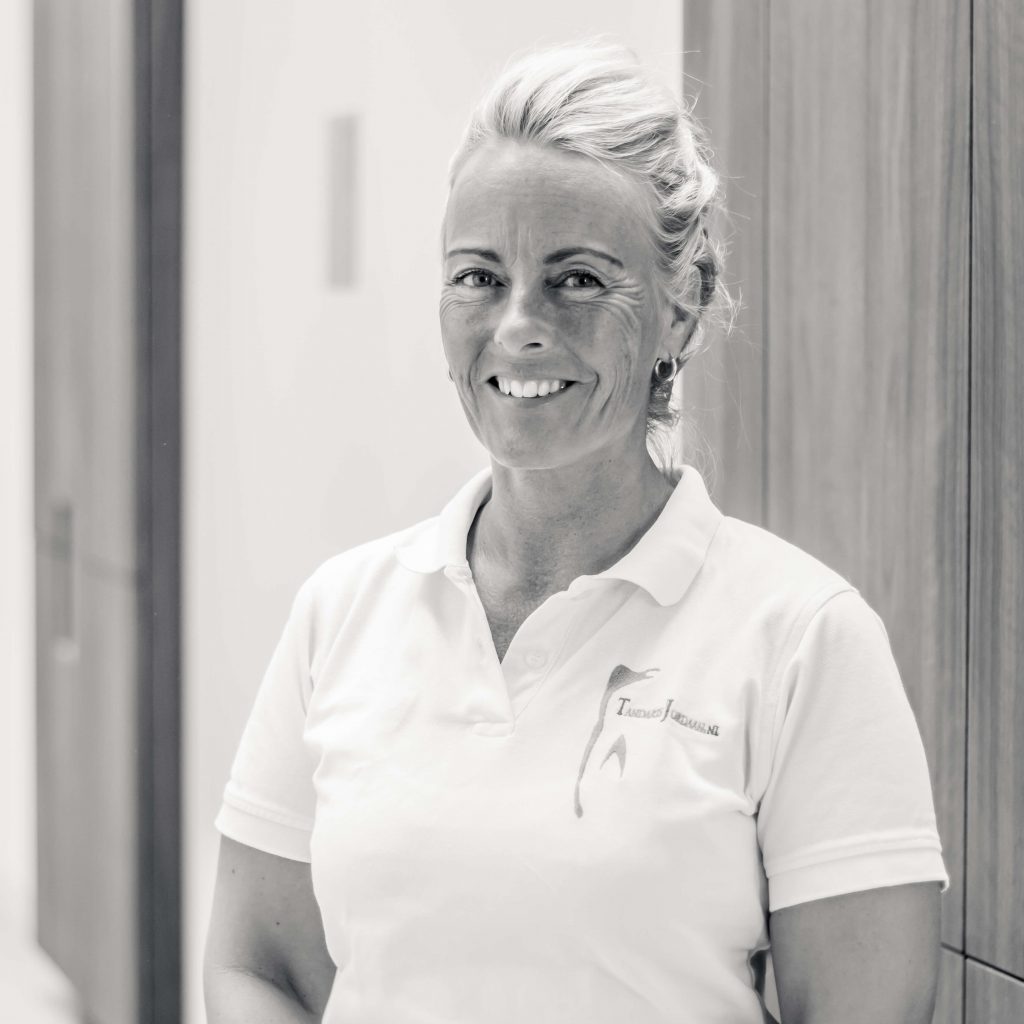 Patricia Kneppers
Prevention assistant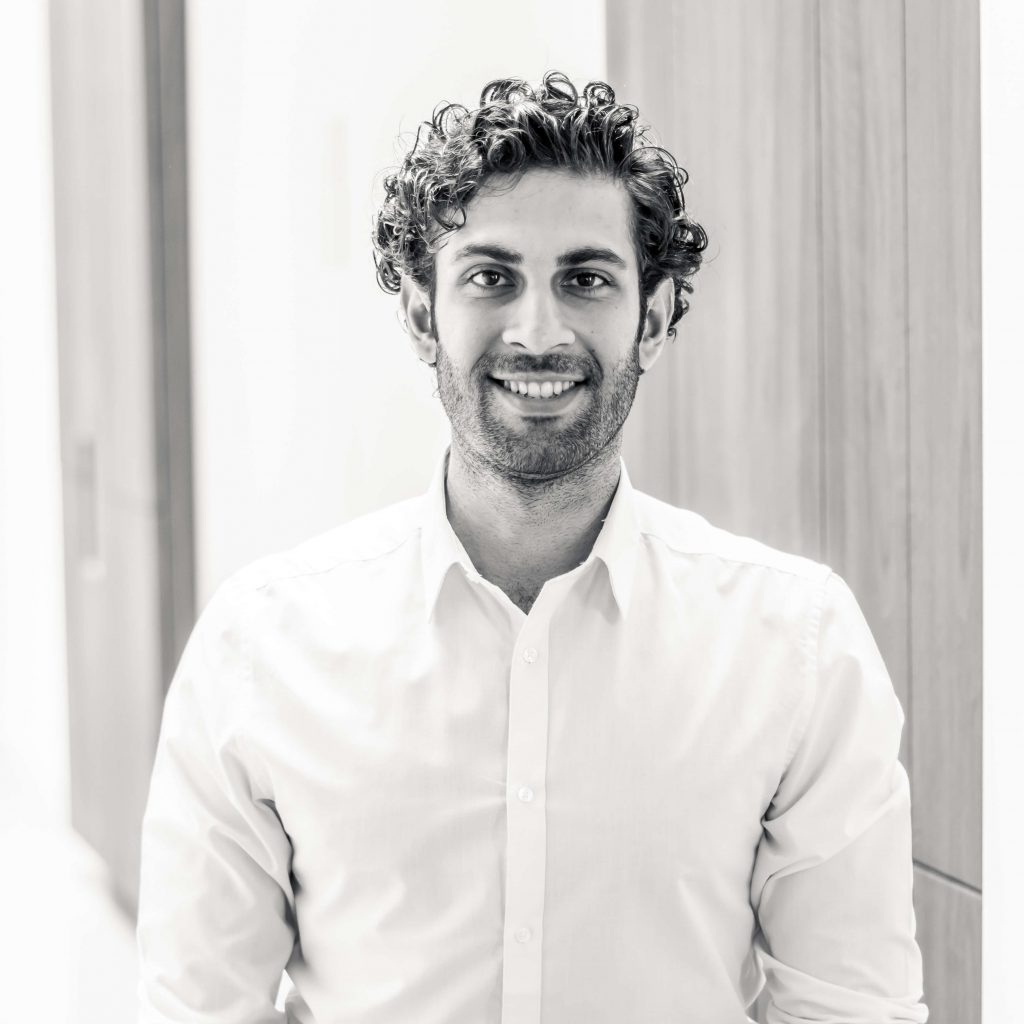 Mgrdich Amroian
Dental technician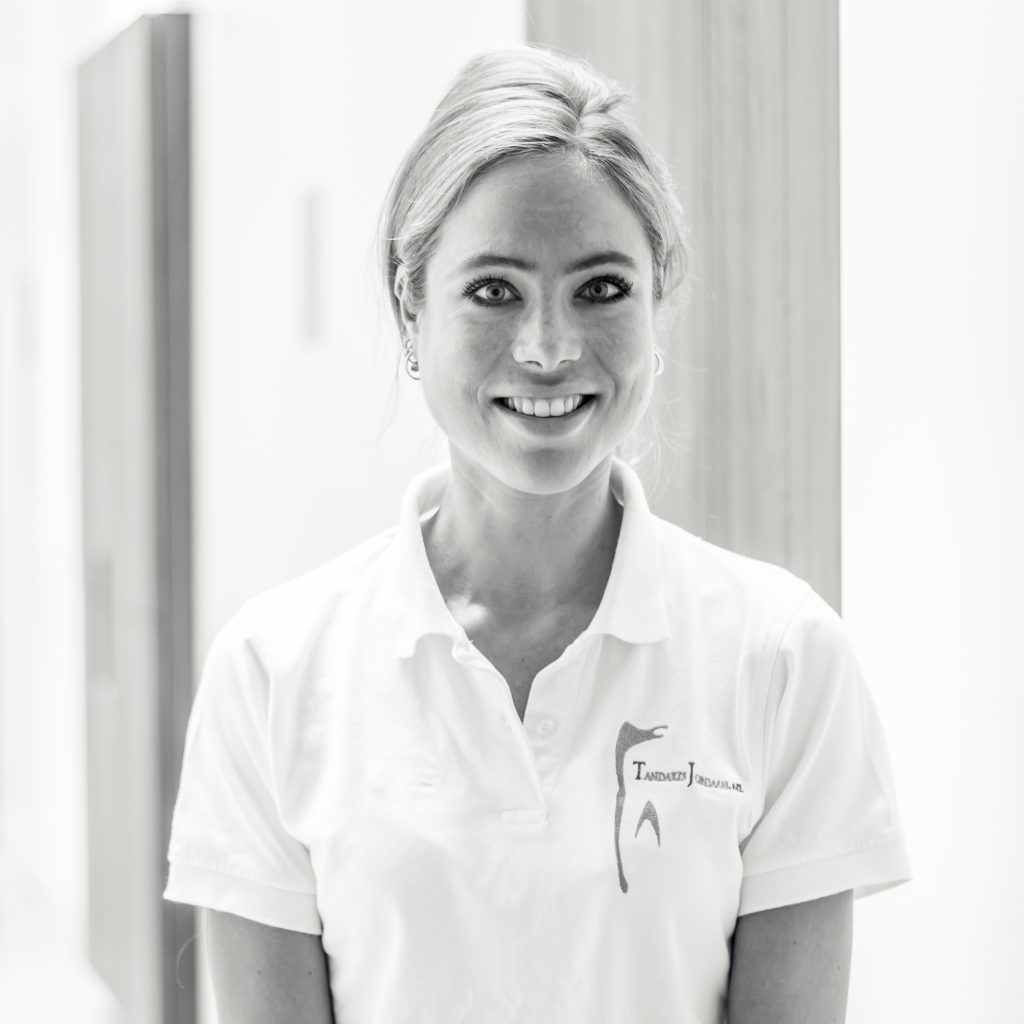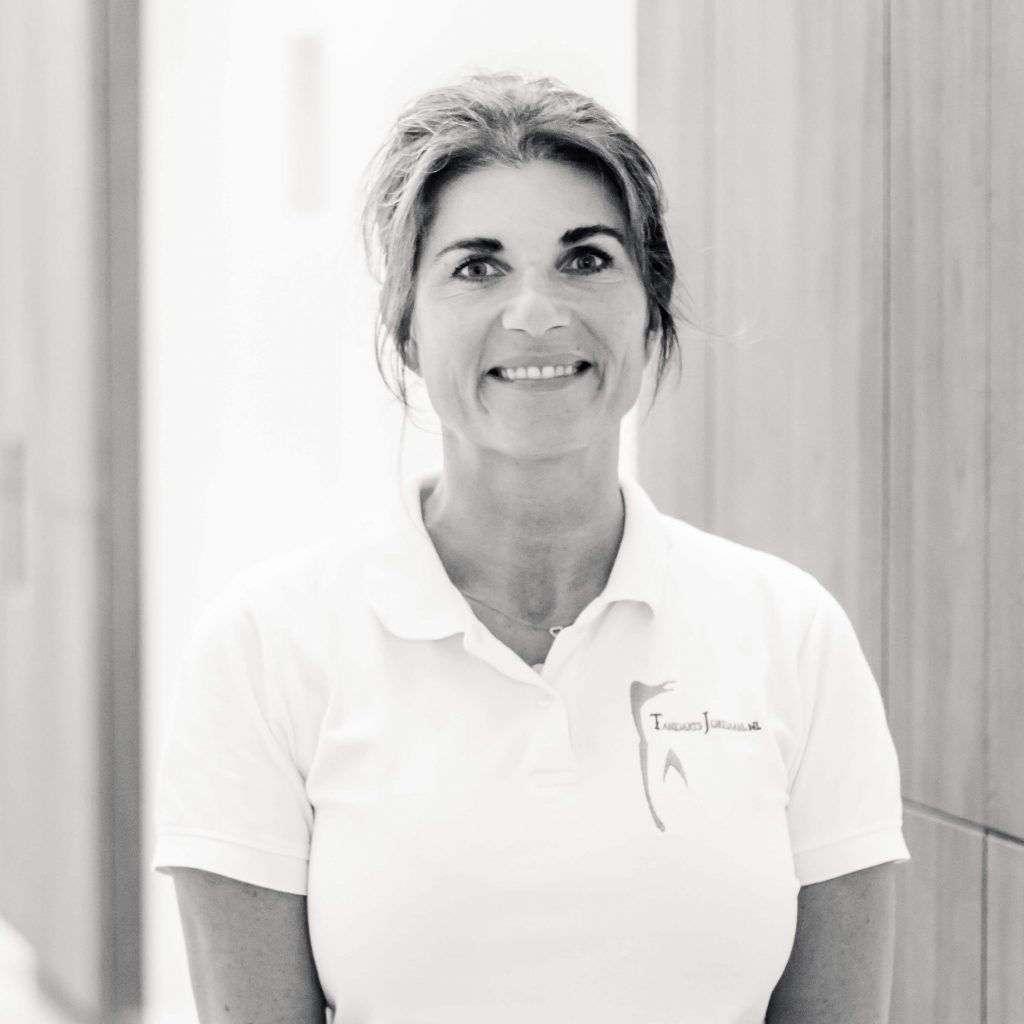 Linda van Zoomeren
Housekeeper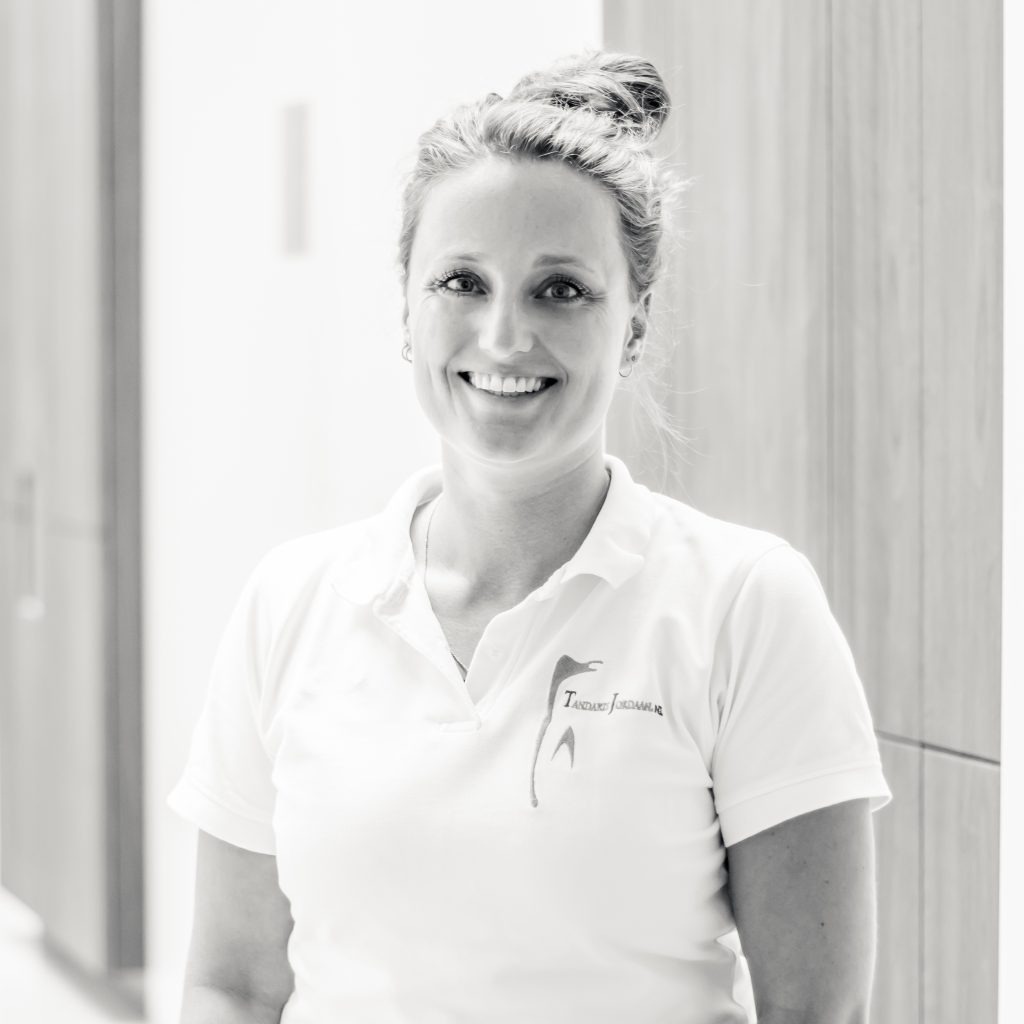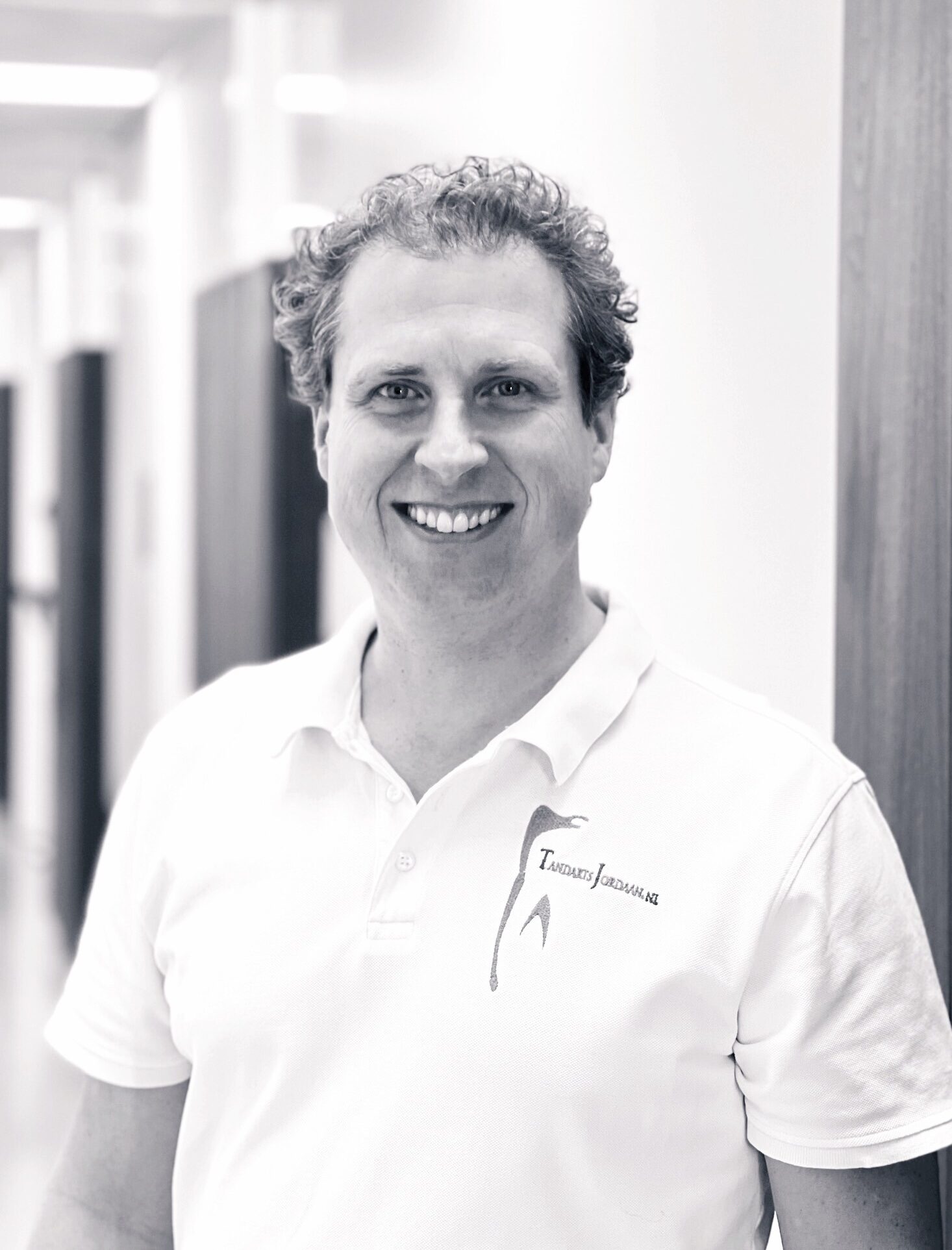 Maarten Vaartjes
Dentist and owner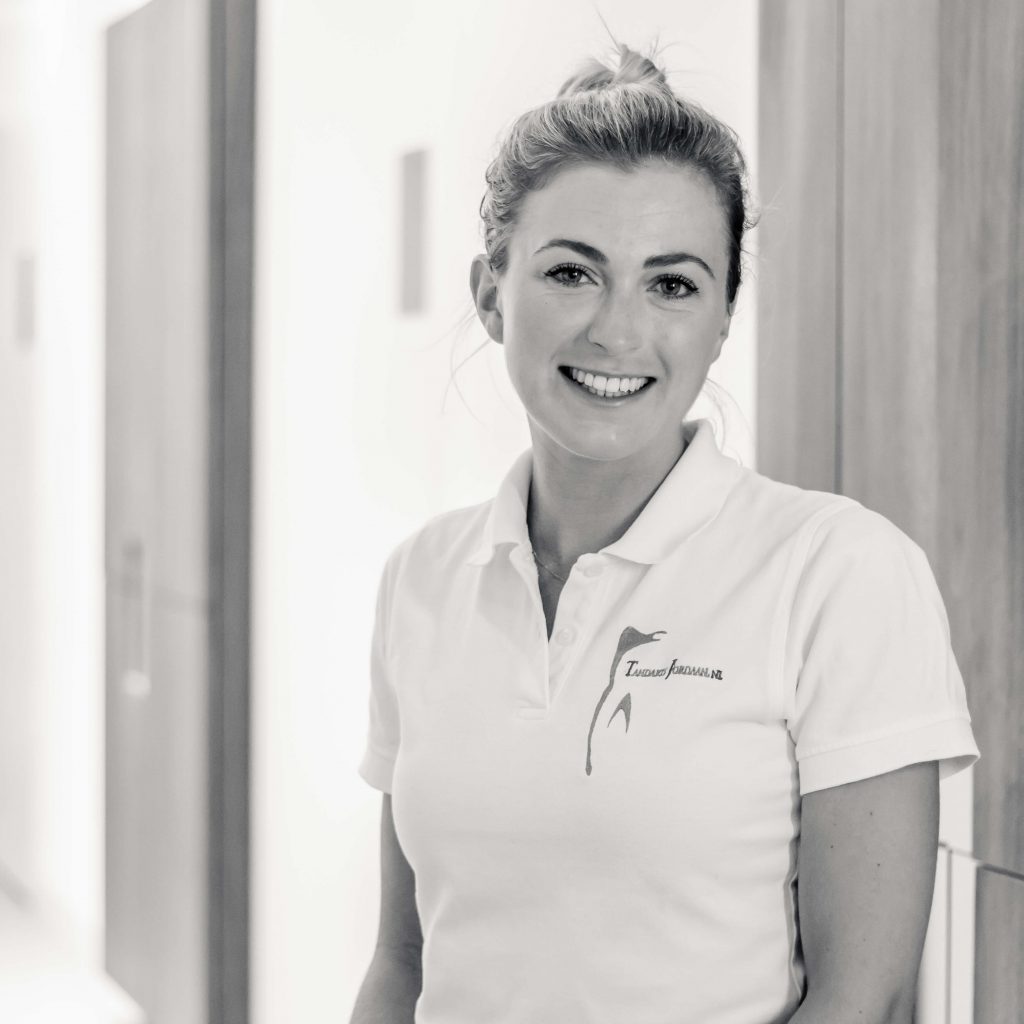 Anouk van der Meij
Dentist for orthodontics