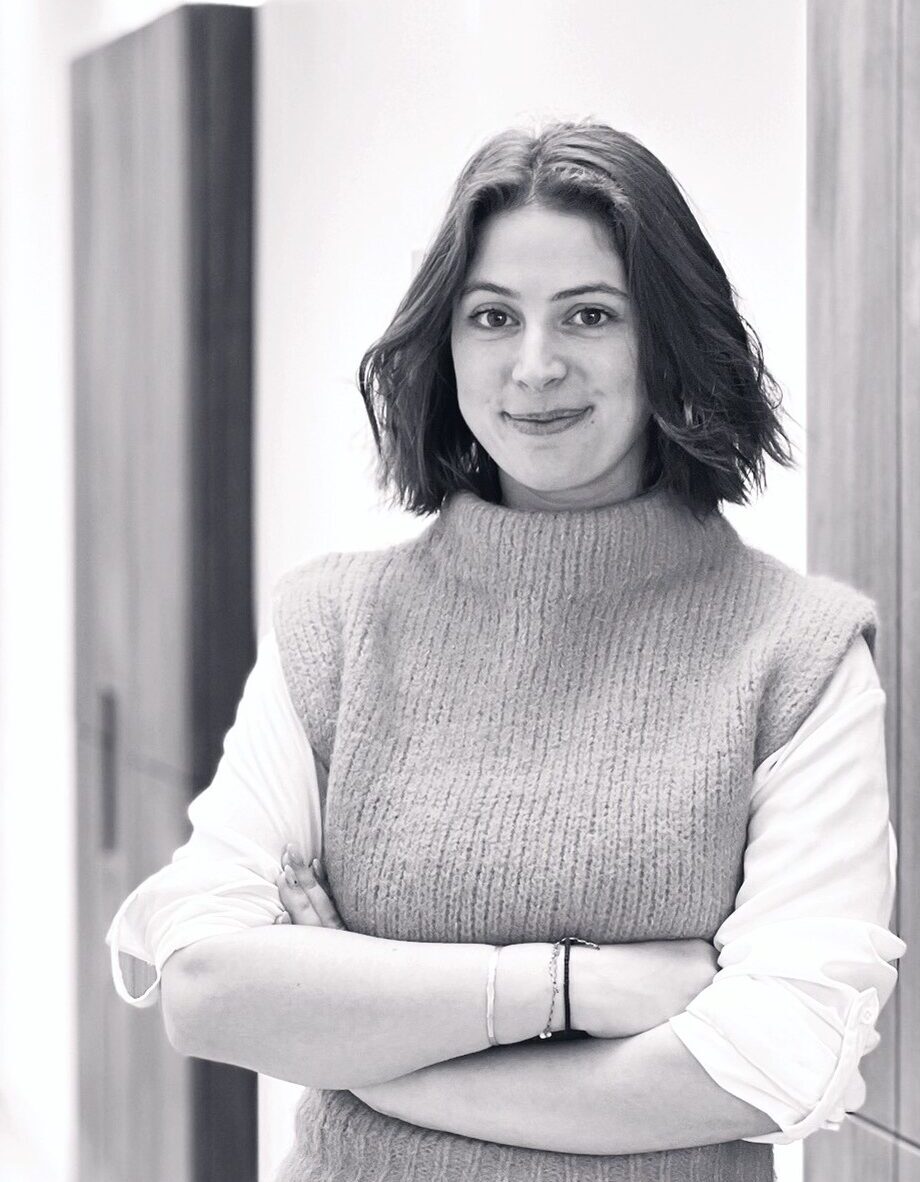 Jana Chatziliontos
Did you wake up suddenly one day and think: I want to work at a dentist's?
Sort of, yes, I knew I wanted to work in healthcare and that I'm good at helping people but I wasn't sure where to begin at first. I chanced across Tandarts Jordaan and I immediately felt at home.
Why did you choose dentistry, and what makes working at a dental practice special for you? 
I find the treatments incredibly interesting and every day is different! Often people have lots of questions after they've had their appointment with the dentist; I think it's important to make sure I'm available to answer those and help them with anything else they need.
What other work did you do before you worked at the dental practice?
I've worked at a bakery and a florist's. Both are very different – the main overlap is that at Tandarts Jordaan we eat cake as often as we did in the bakery!
Can you still remember your childhood dentist? What were they like? 
My old dentist was a woman, friendly but rough. Her practice was in her garage and I can still remember the pictures of dancing teeth on her door. 
Did you like going to the dentist?
I did, I thought it was really interesting. My mother was scared of the dentist though so we didn't go very often. 
Have you ever had cavities?
Absolutely, cavities, a root canal, extractions! The whole party bag! 
Has your dental care changed since you've worked at a dentist's? What's changed?
Yeah, if I'm honest, it has, I use toothpicks much more often now.
When you're at parties, what do you tell people about your job?
That I work at a dental practice, and together with my colleagues I make sure that everything behind the scenes runs smoothly. 
What's the strangest question you've had about working at a dentist's?
Whether I could take a quick look at some false teeth because they had strange flecks on them… Not the nicest task.
Why do you think new patients should opt for Tandarts Jordaan? 
At Tandarts Jordaan we're busy with sustainable dentistry, we listen to your wishes, and understand that everyone is different! Together we'll find the best solution for you.
Register and make your first appointment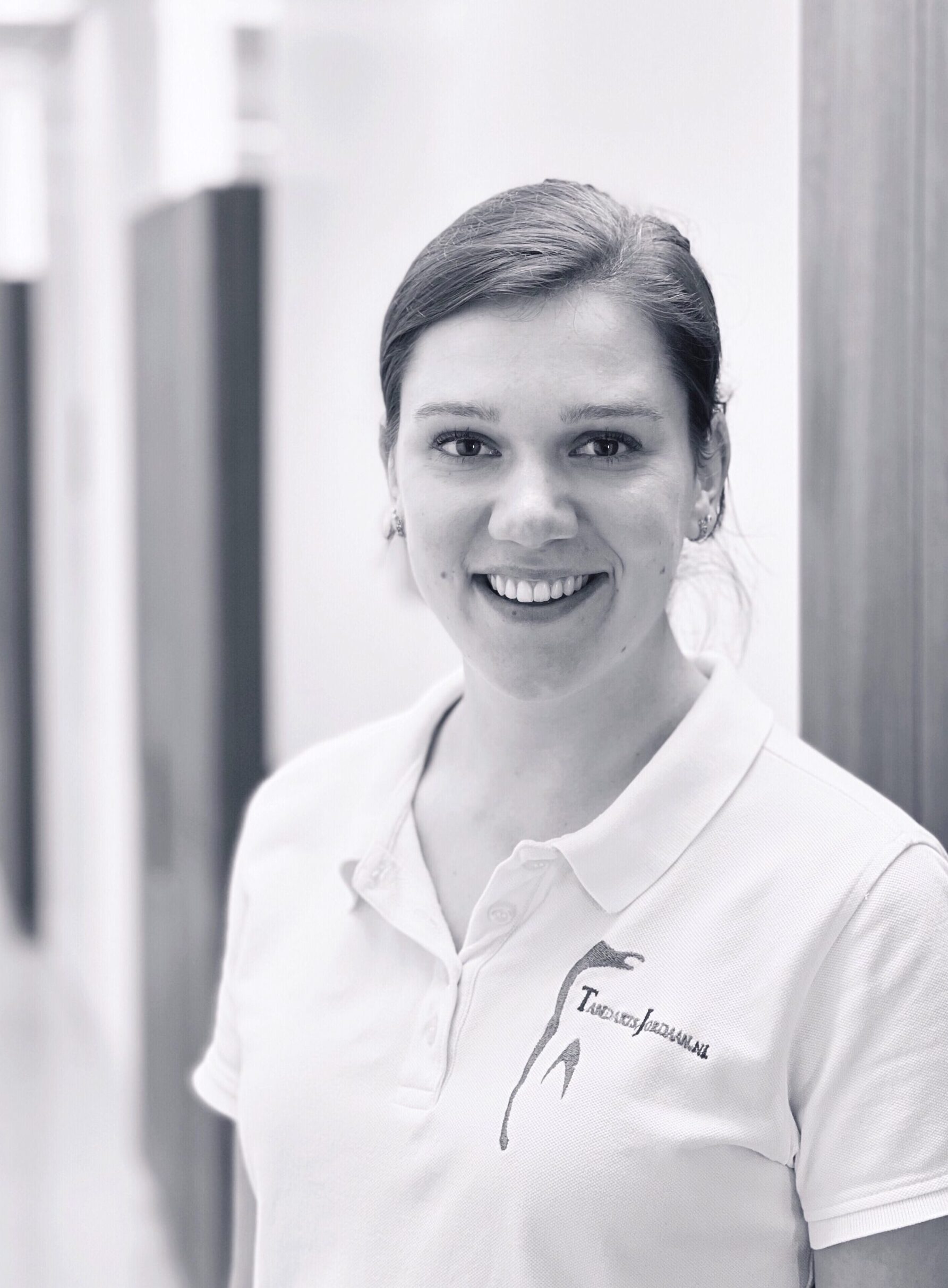 Hannah van Stuivenberg
Dental assistant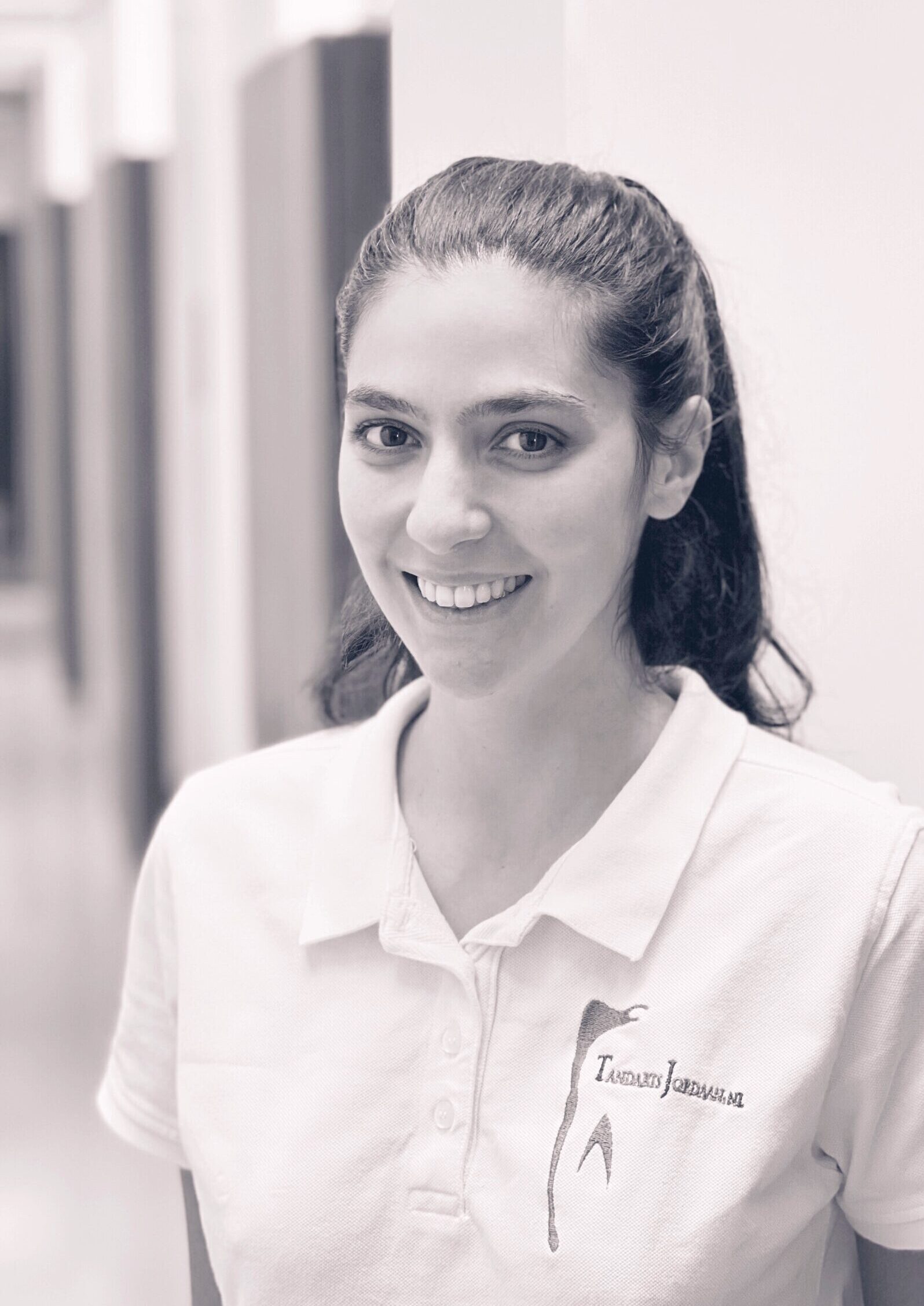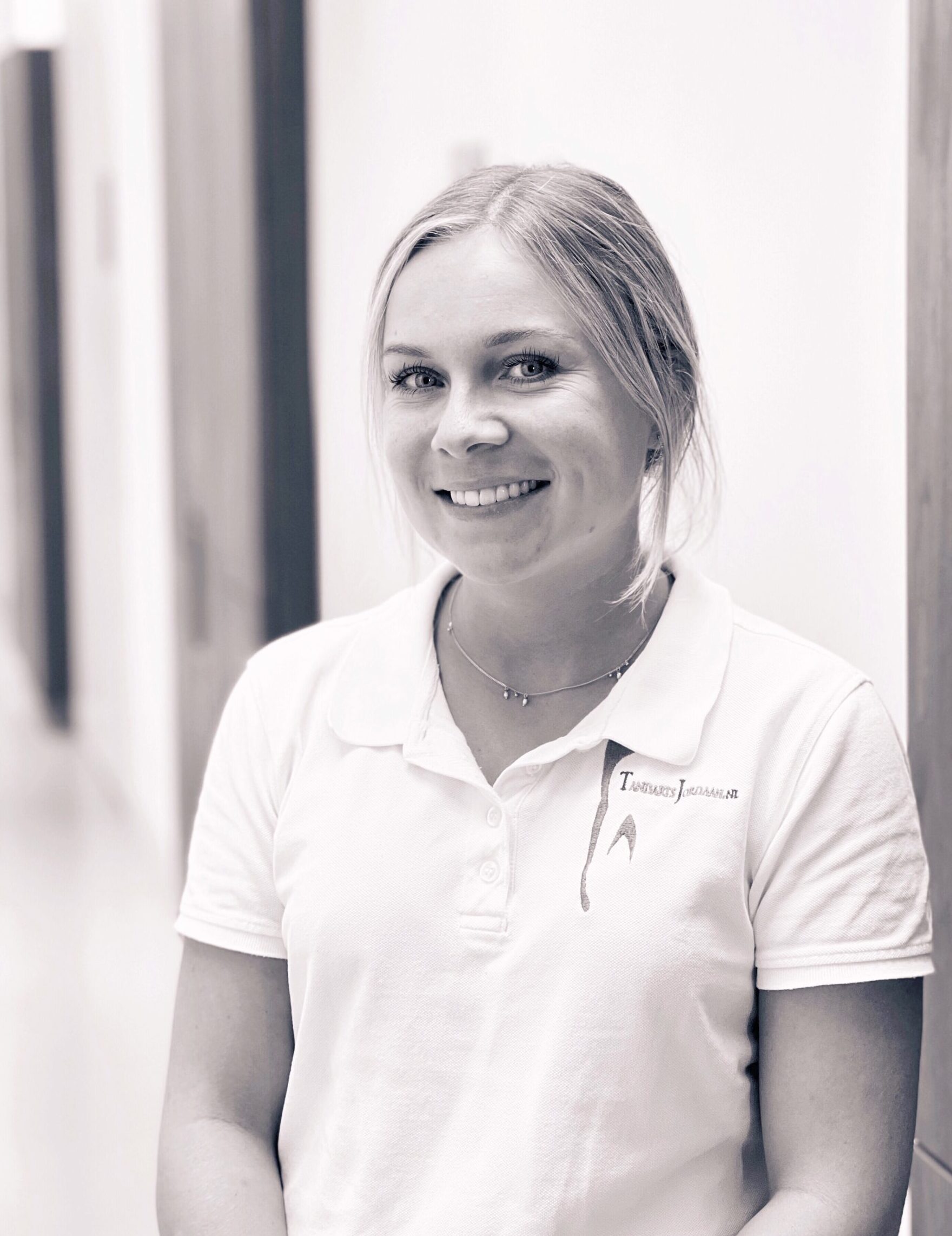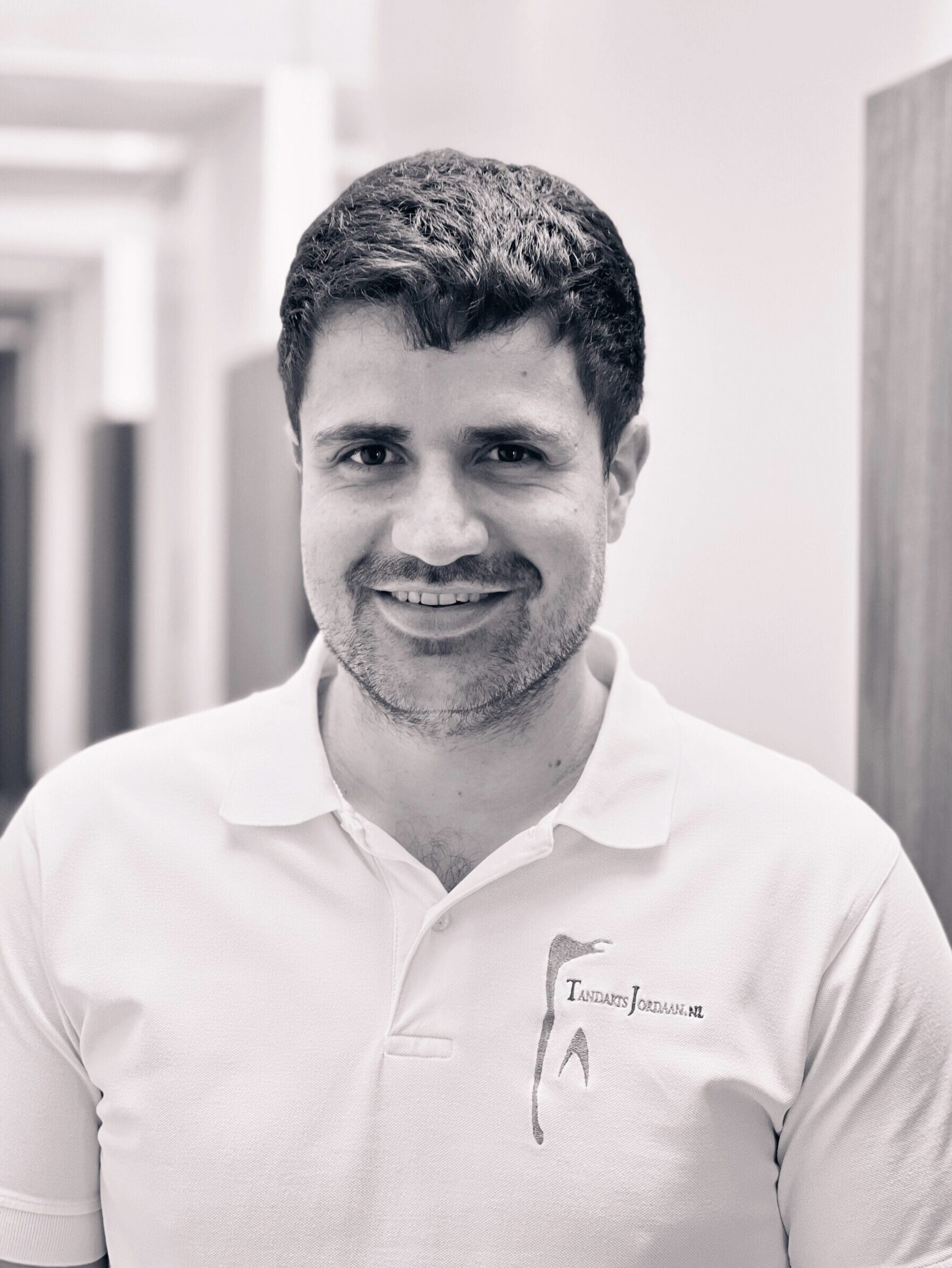 Kostantinos Kosmidis
Periodontist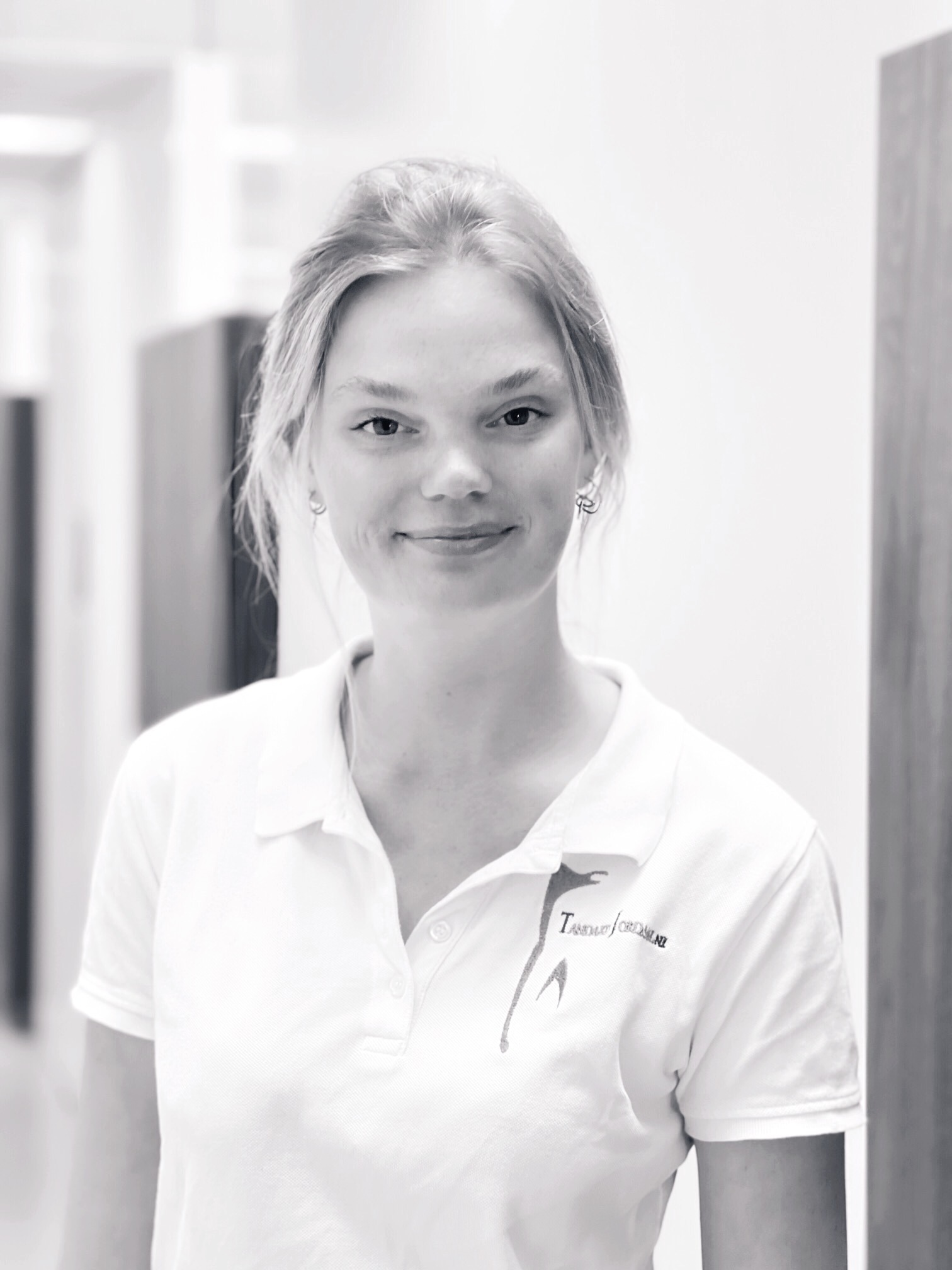 Mette Rijk
Dental hygienist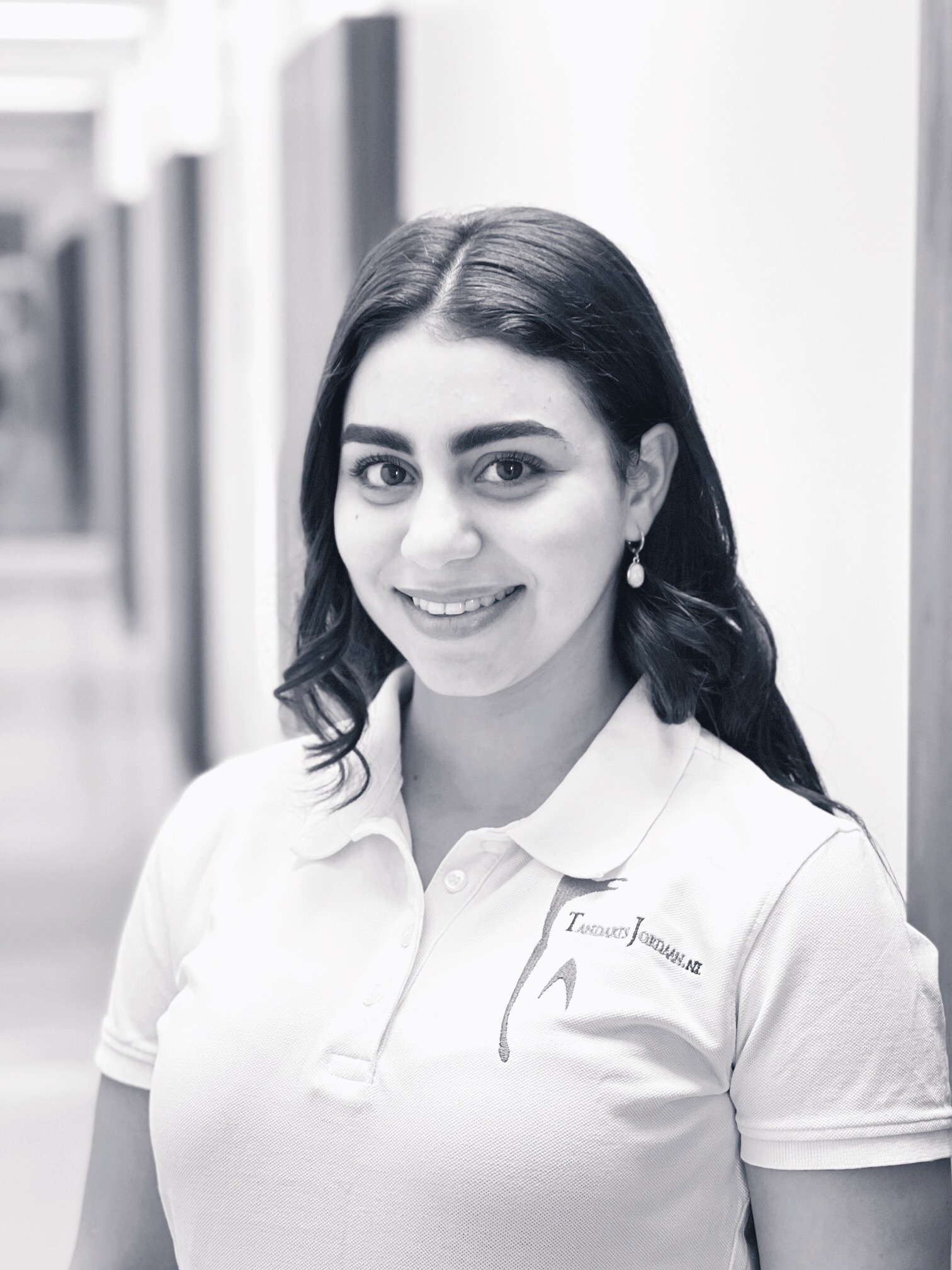 Maria Henien
Dental assistant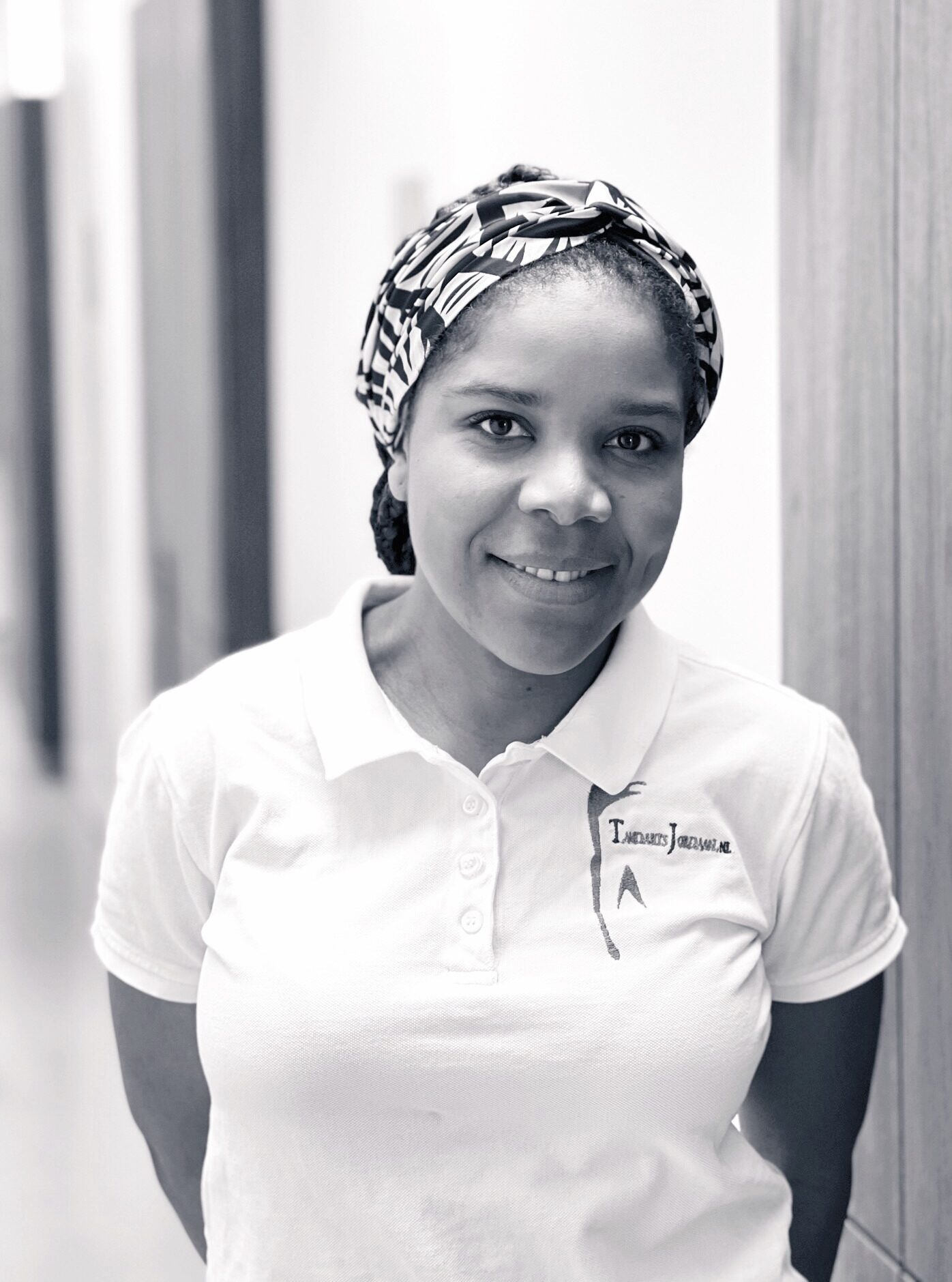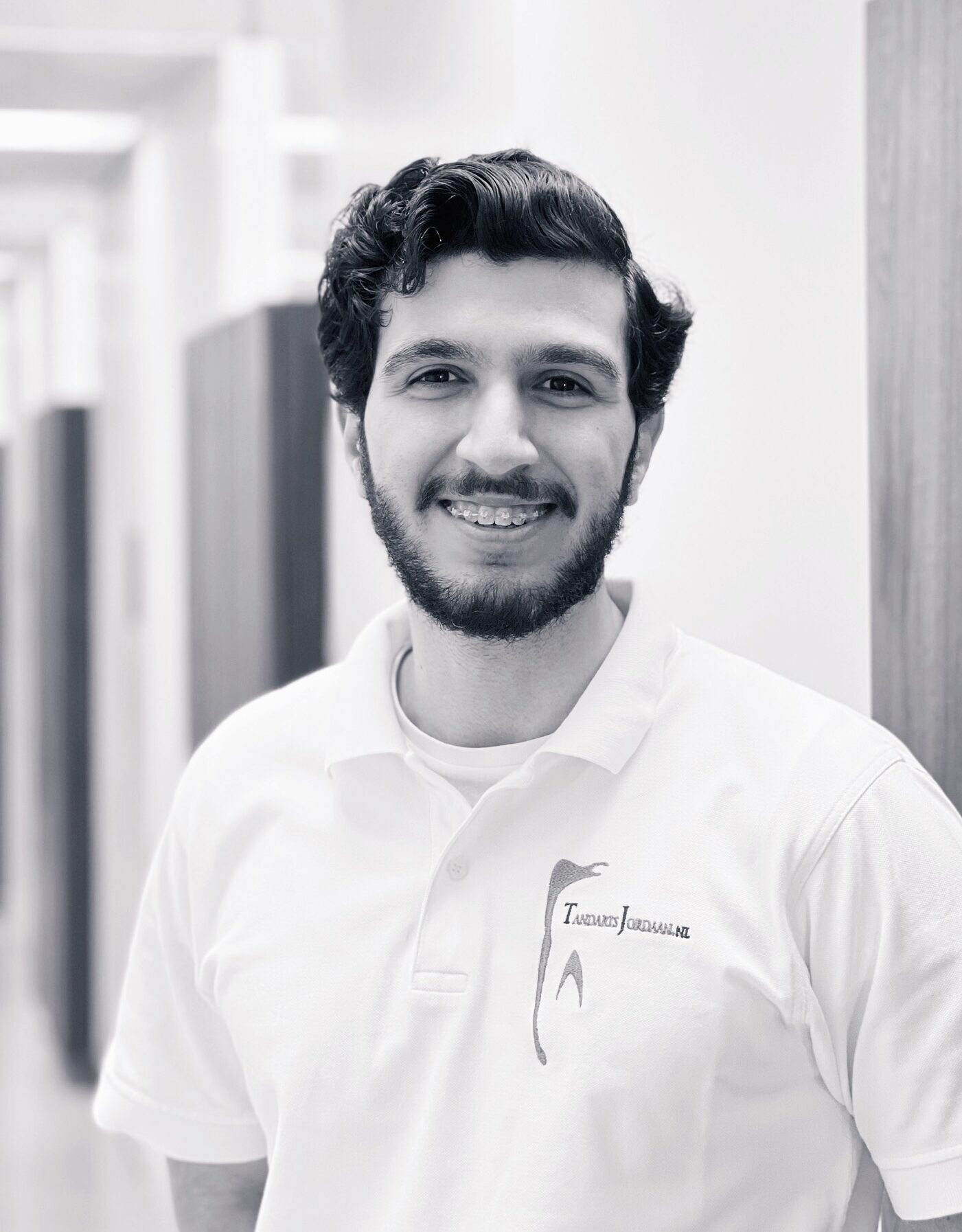 Baran Arisoy
Dental assistant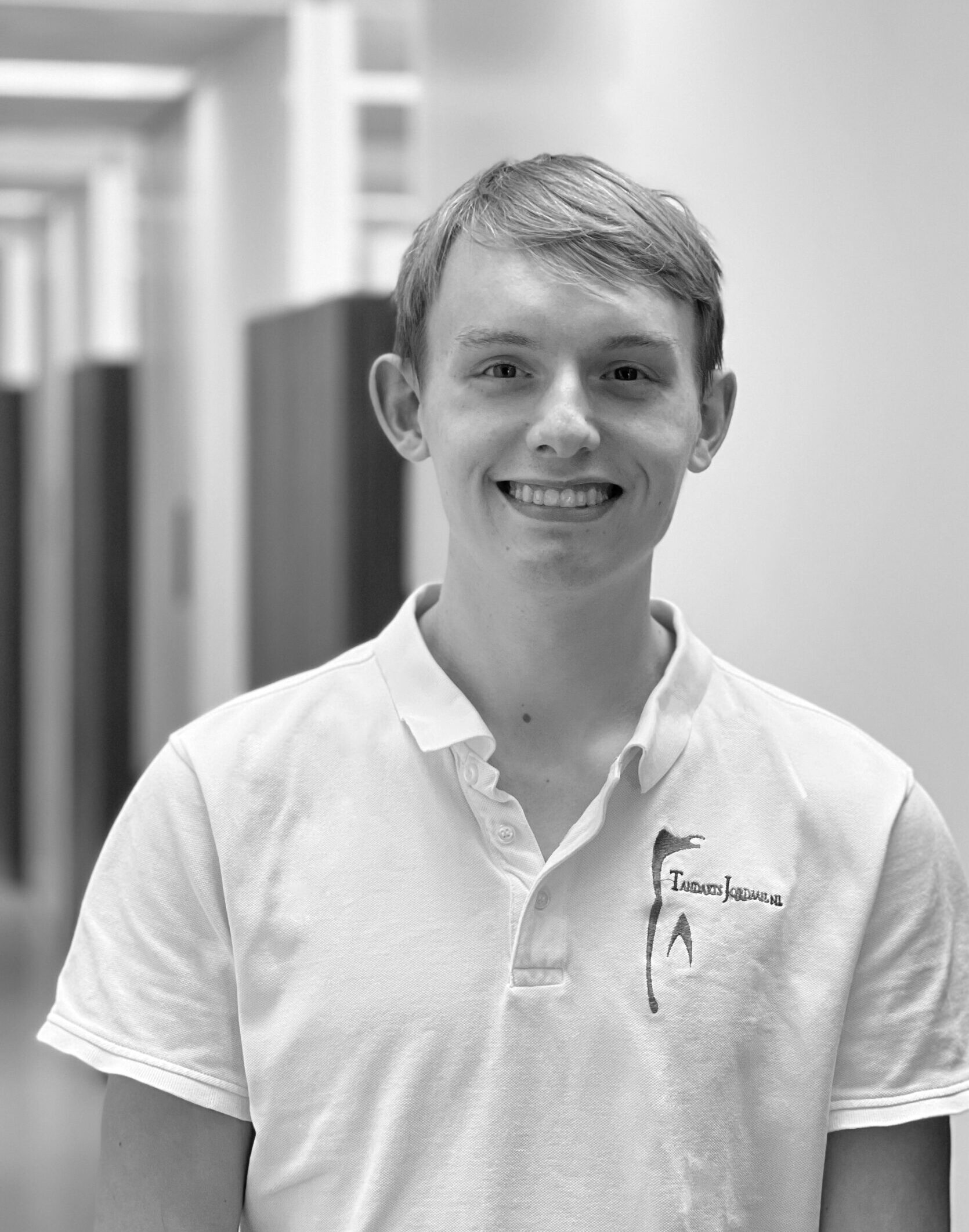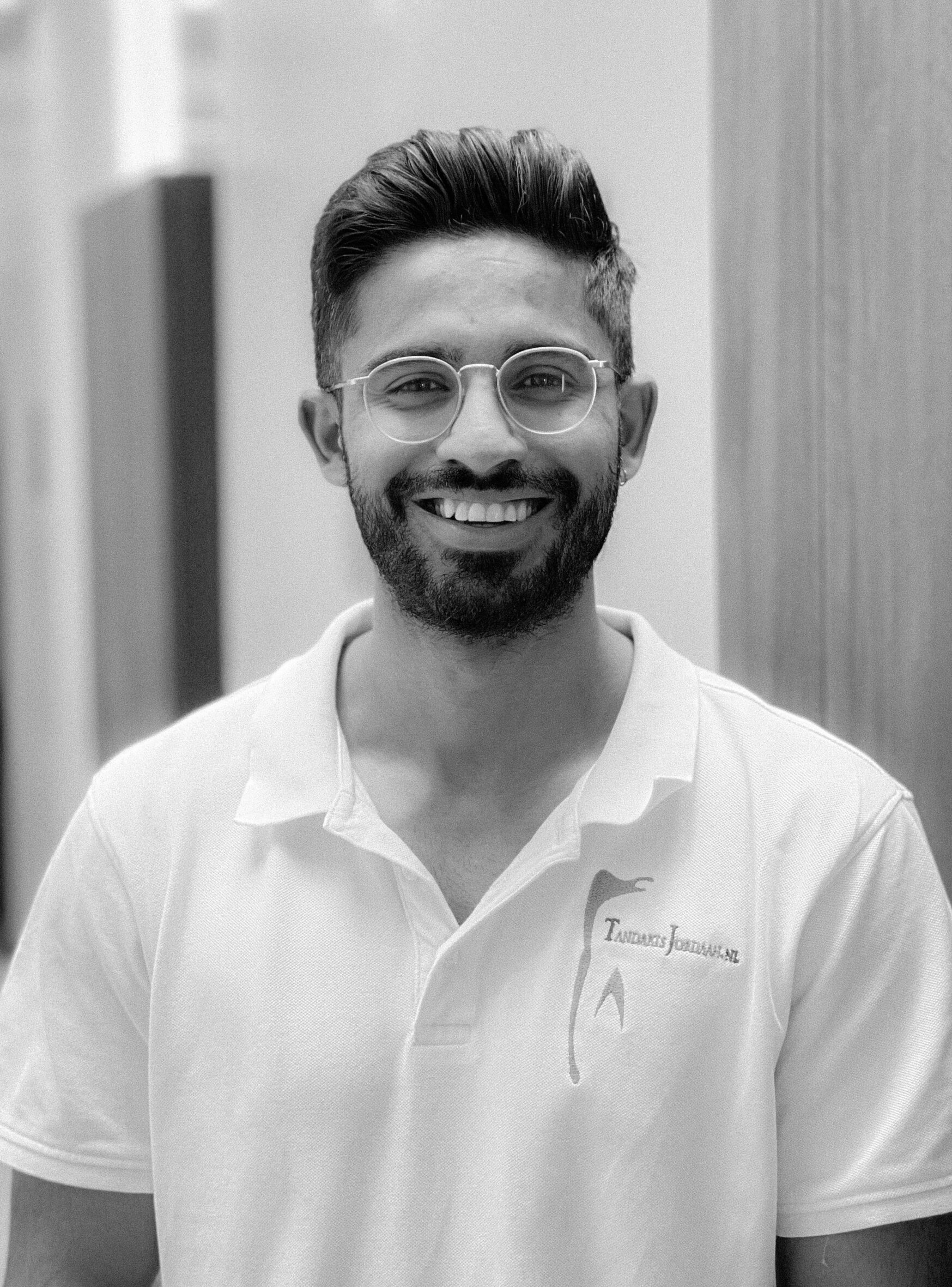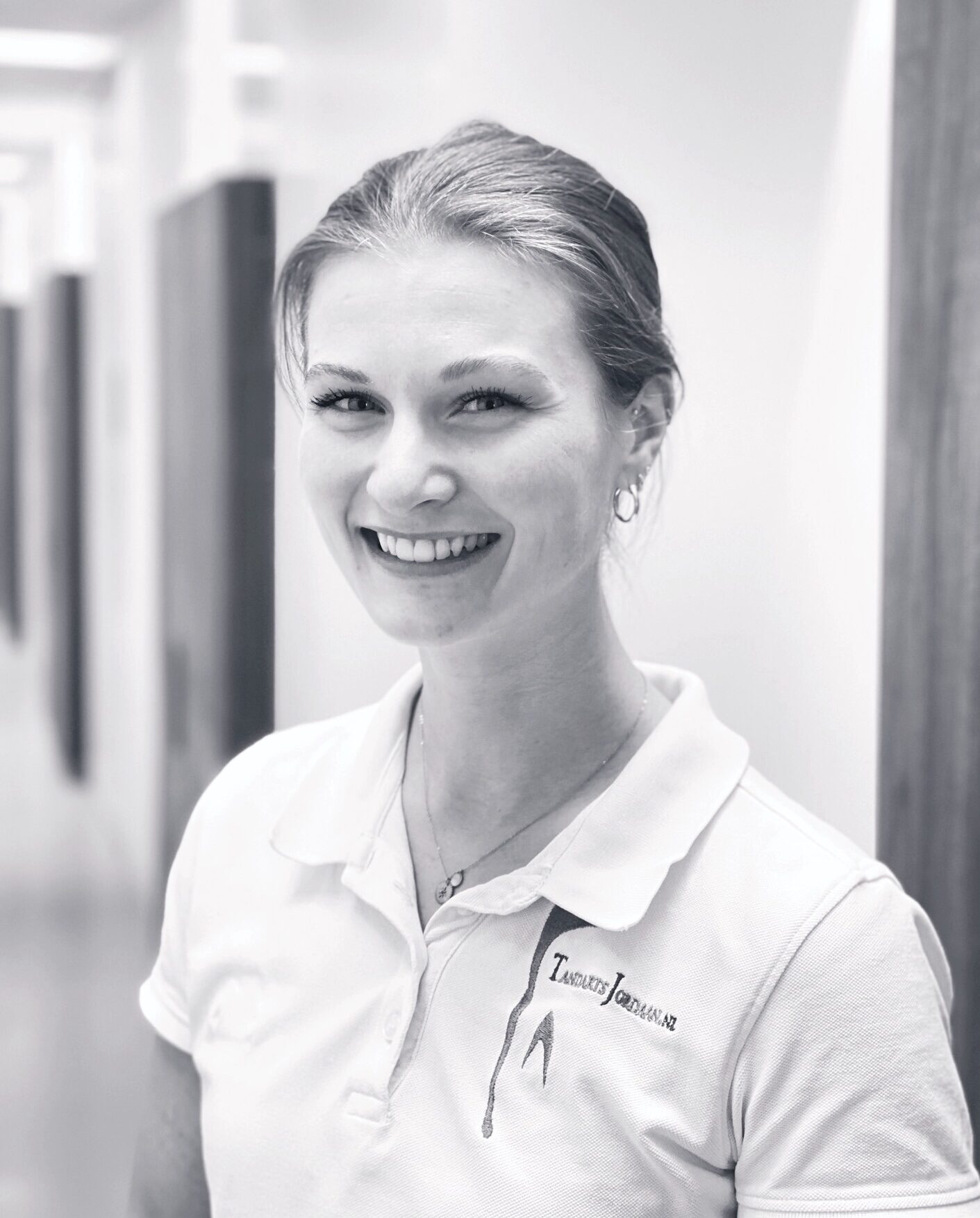 Nina Nijland
Dentist, specializing in periodontology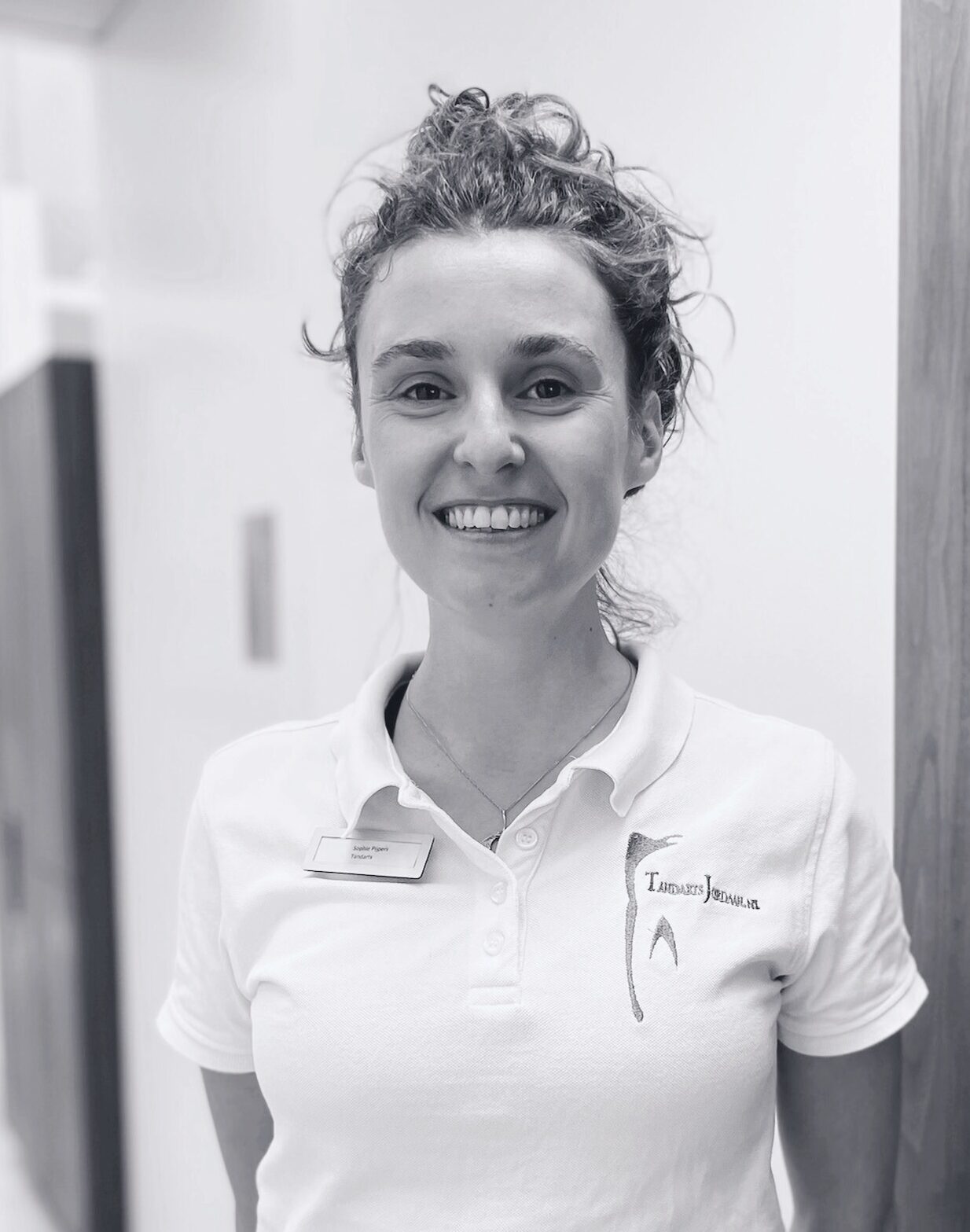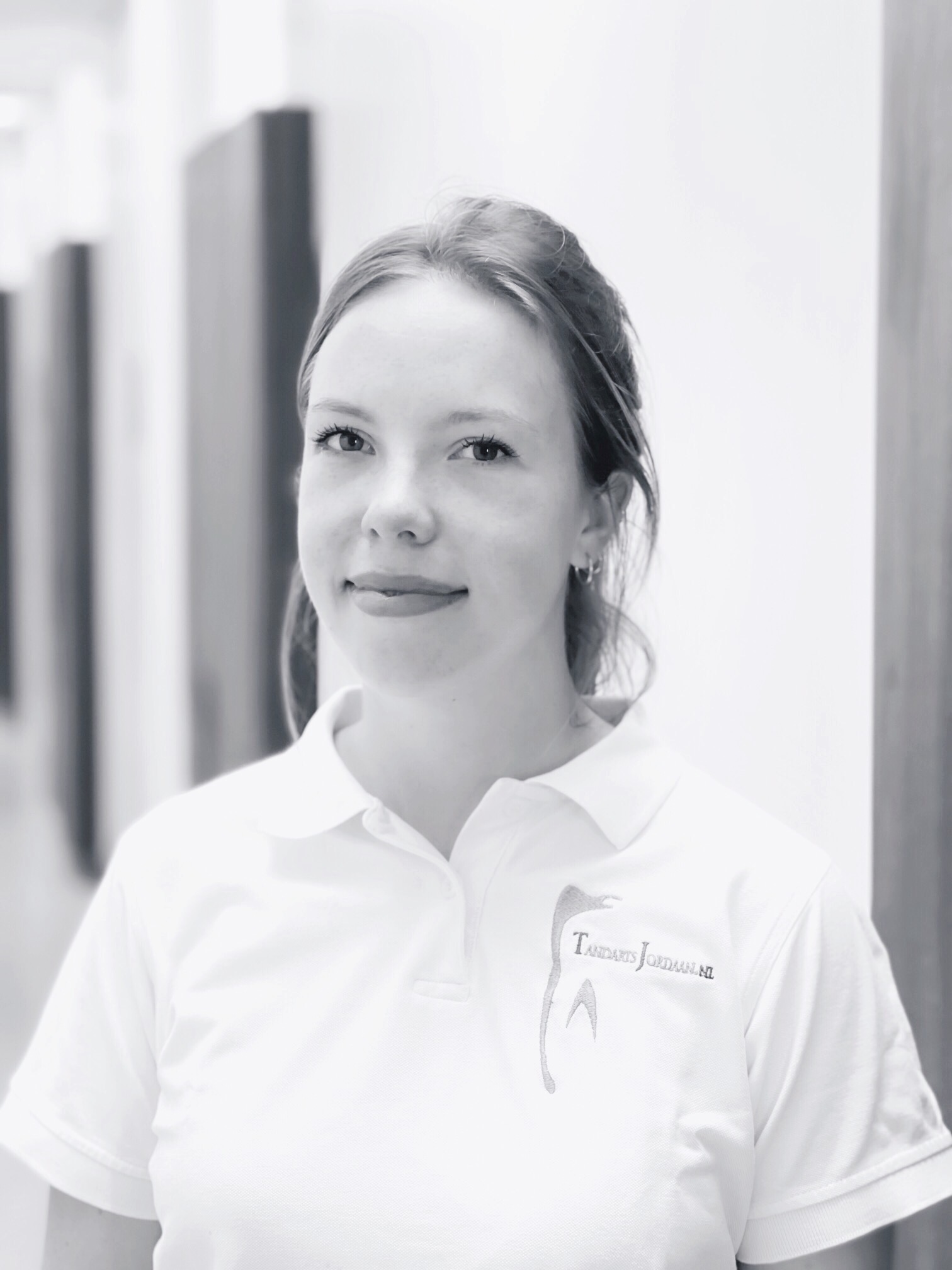 Josje de Bruijne
Dental assistant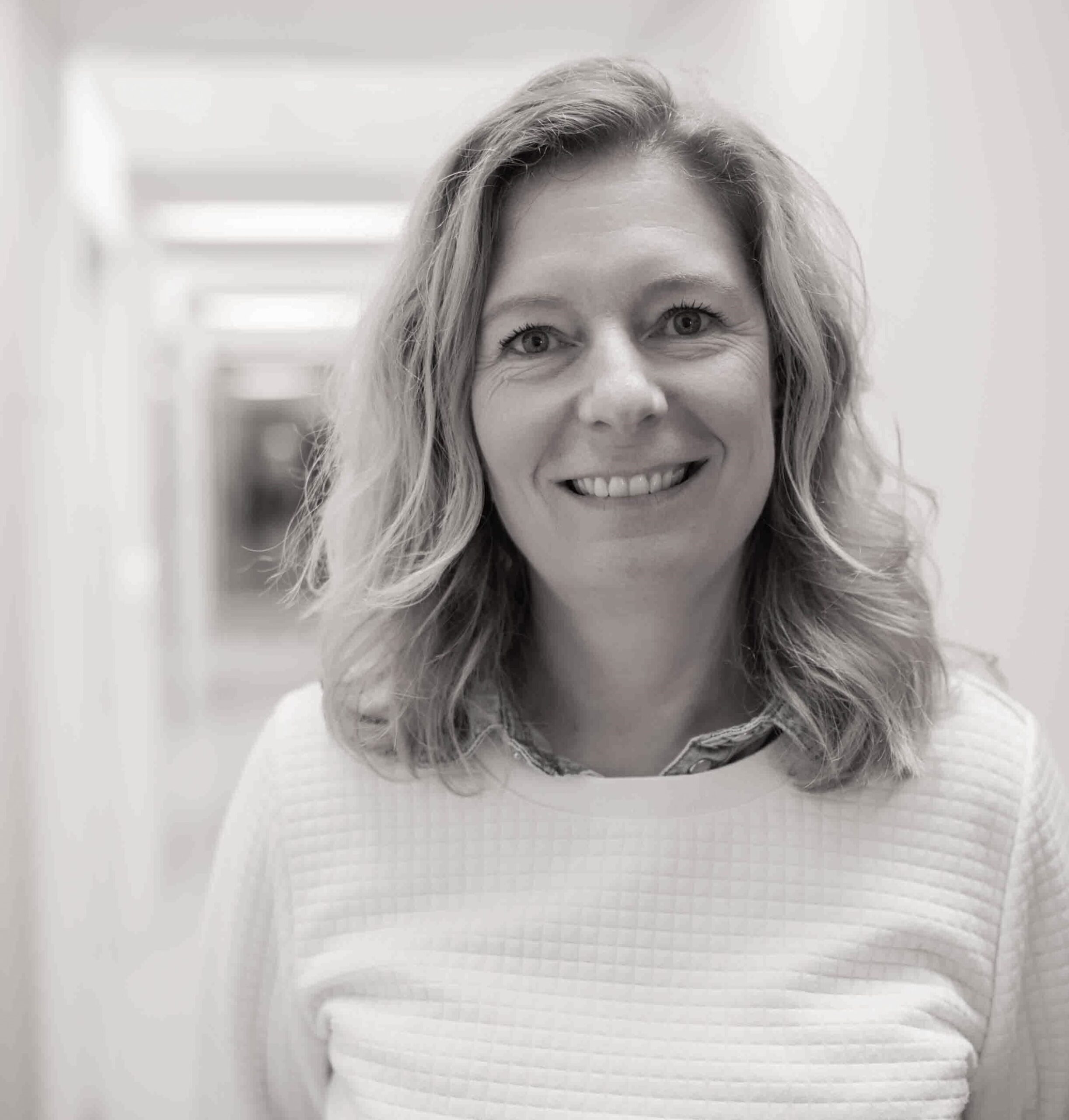 Leontien de Jong
Receptionist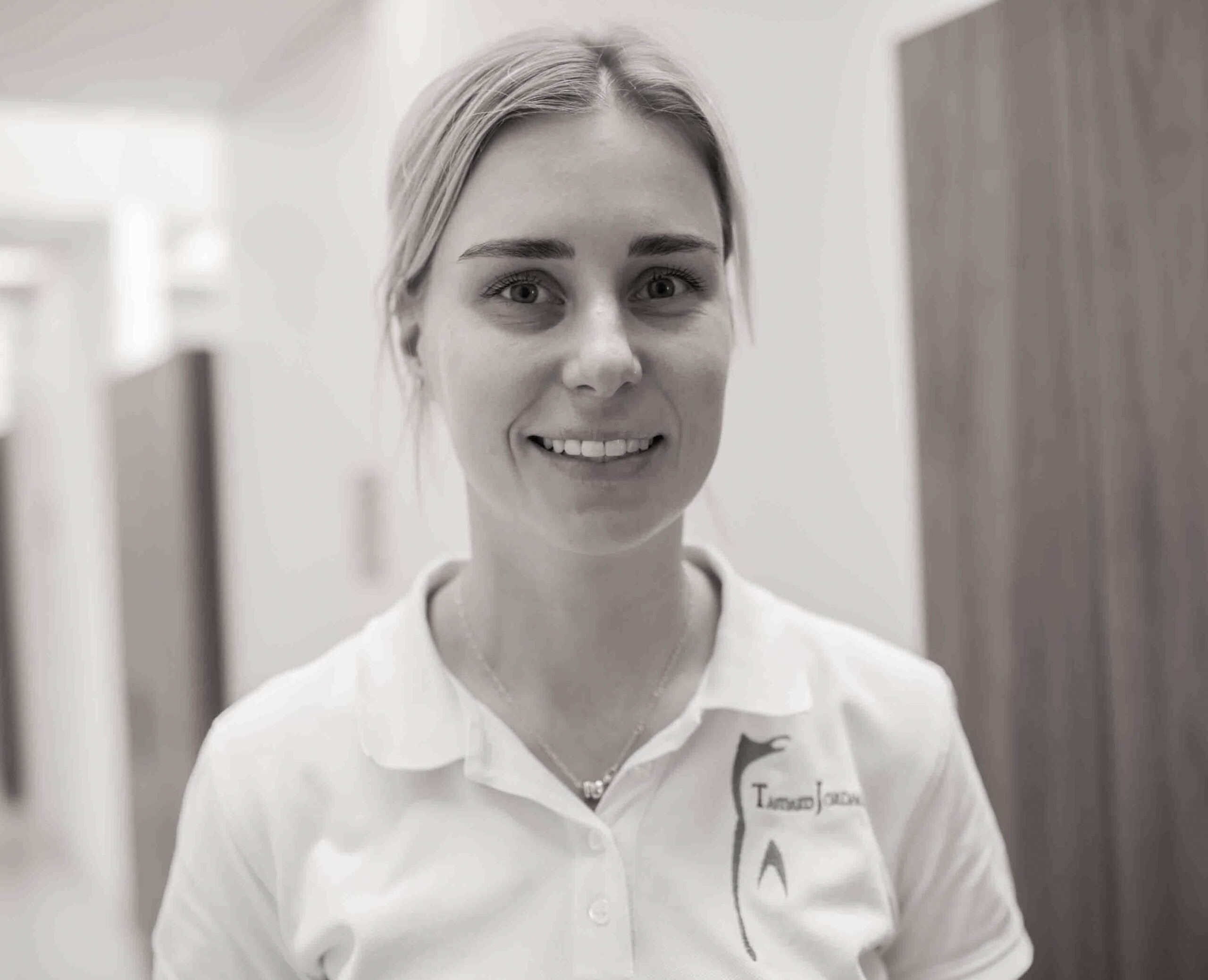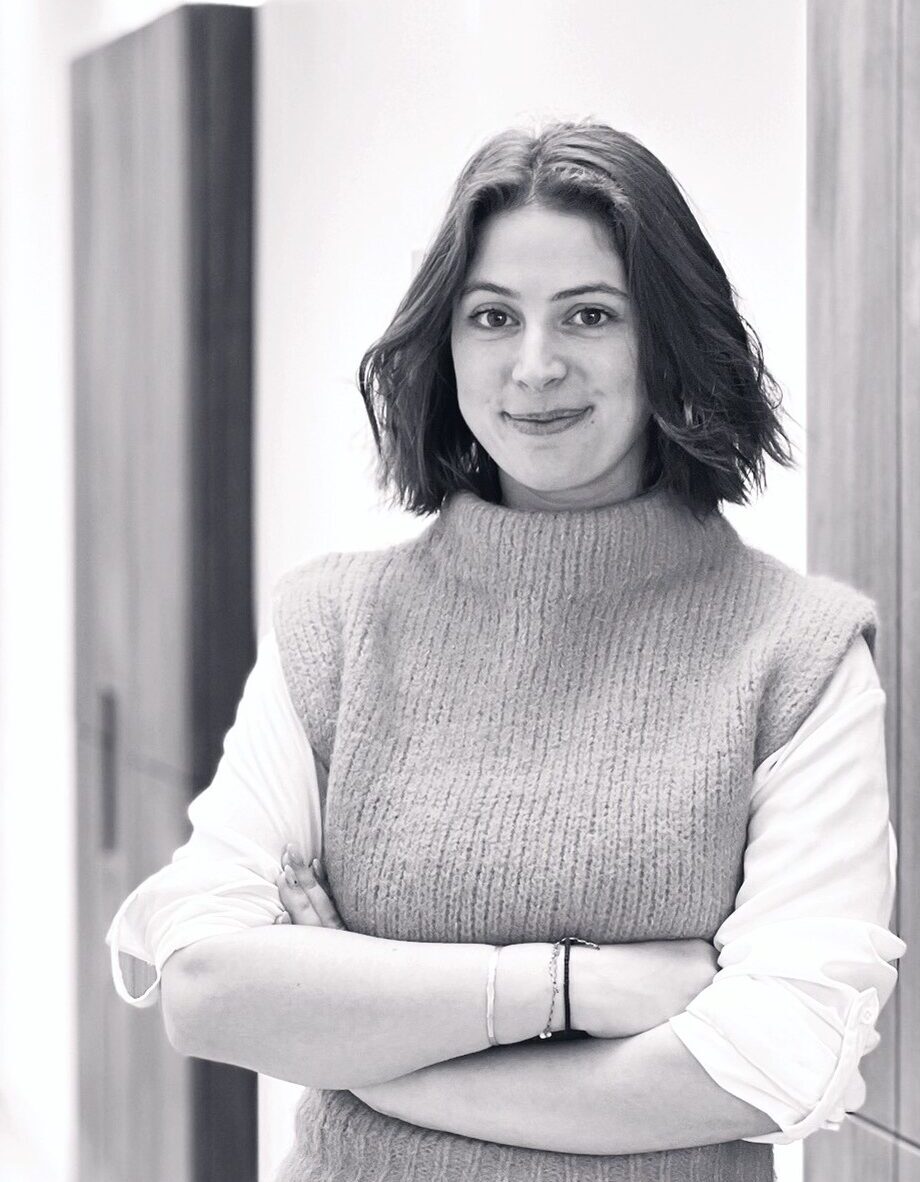 Jana Chatziliontos
Receptionist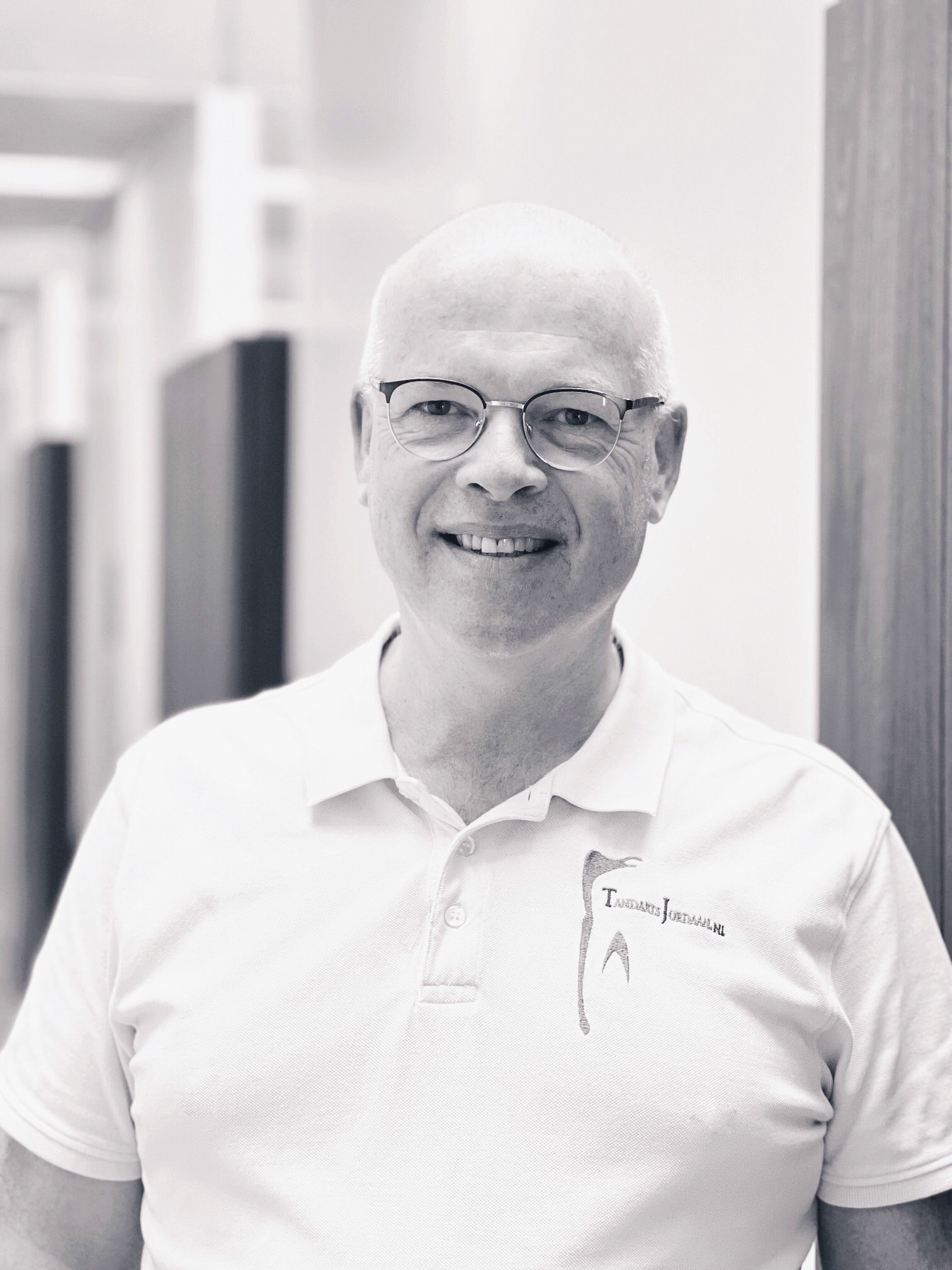 Rein van Heukelom
certified NVOI implantologist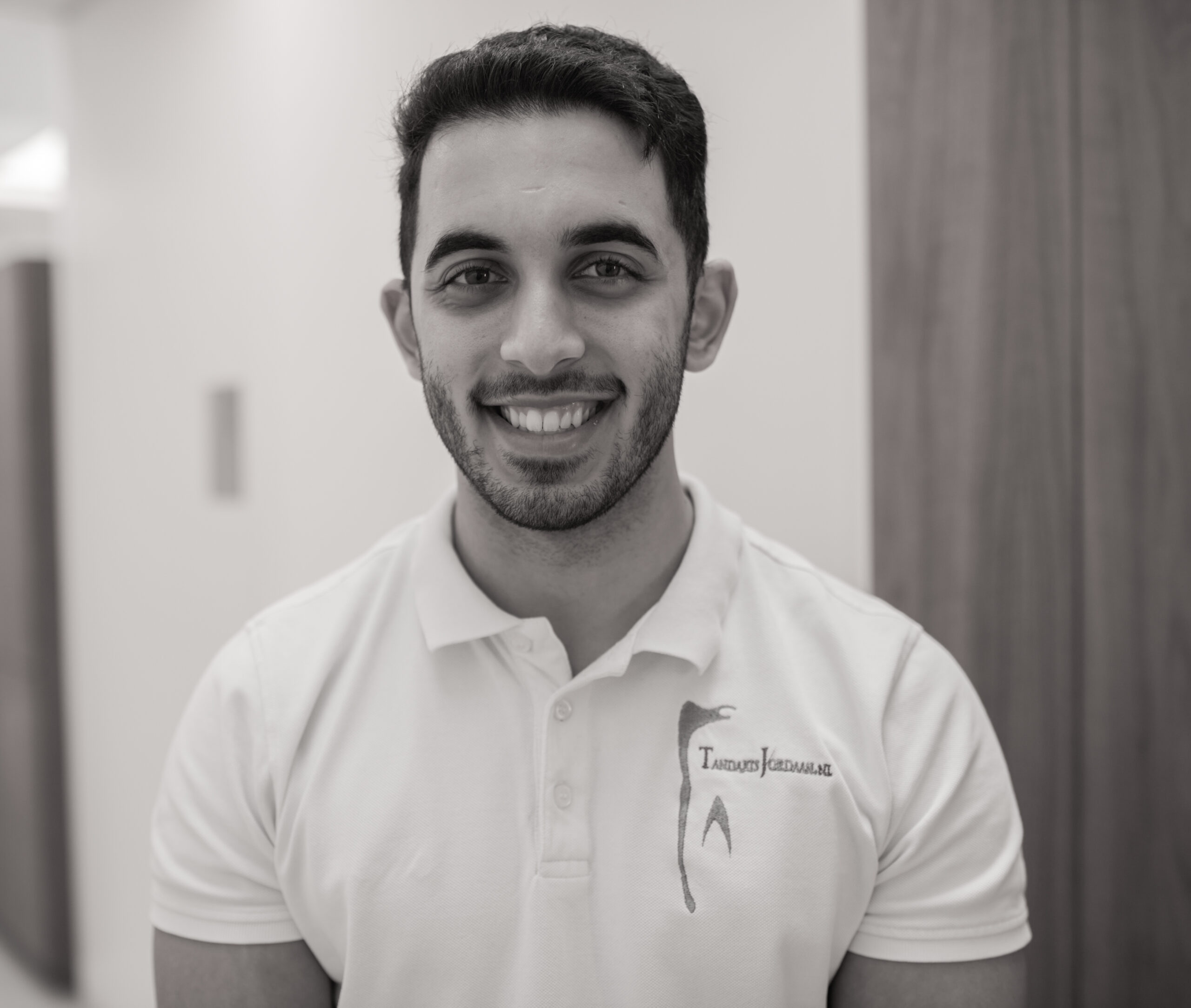 Zubair Mahmoud
Dental assistant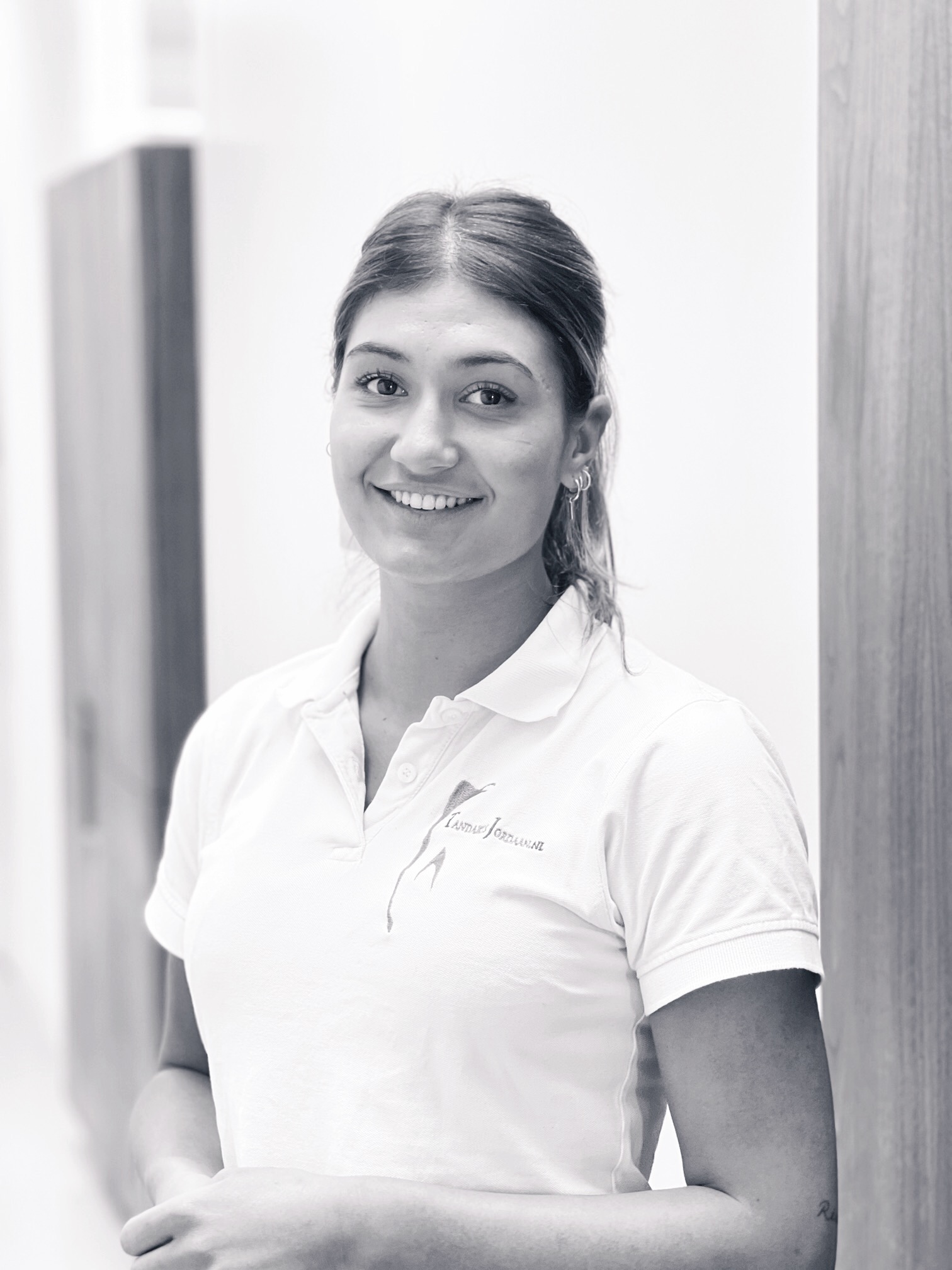 Showa van Es
Dental assistant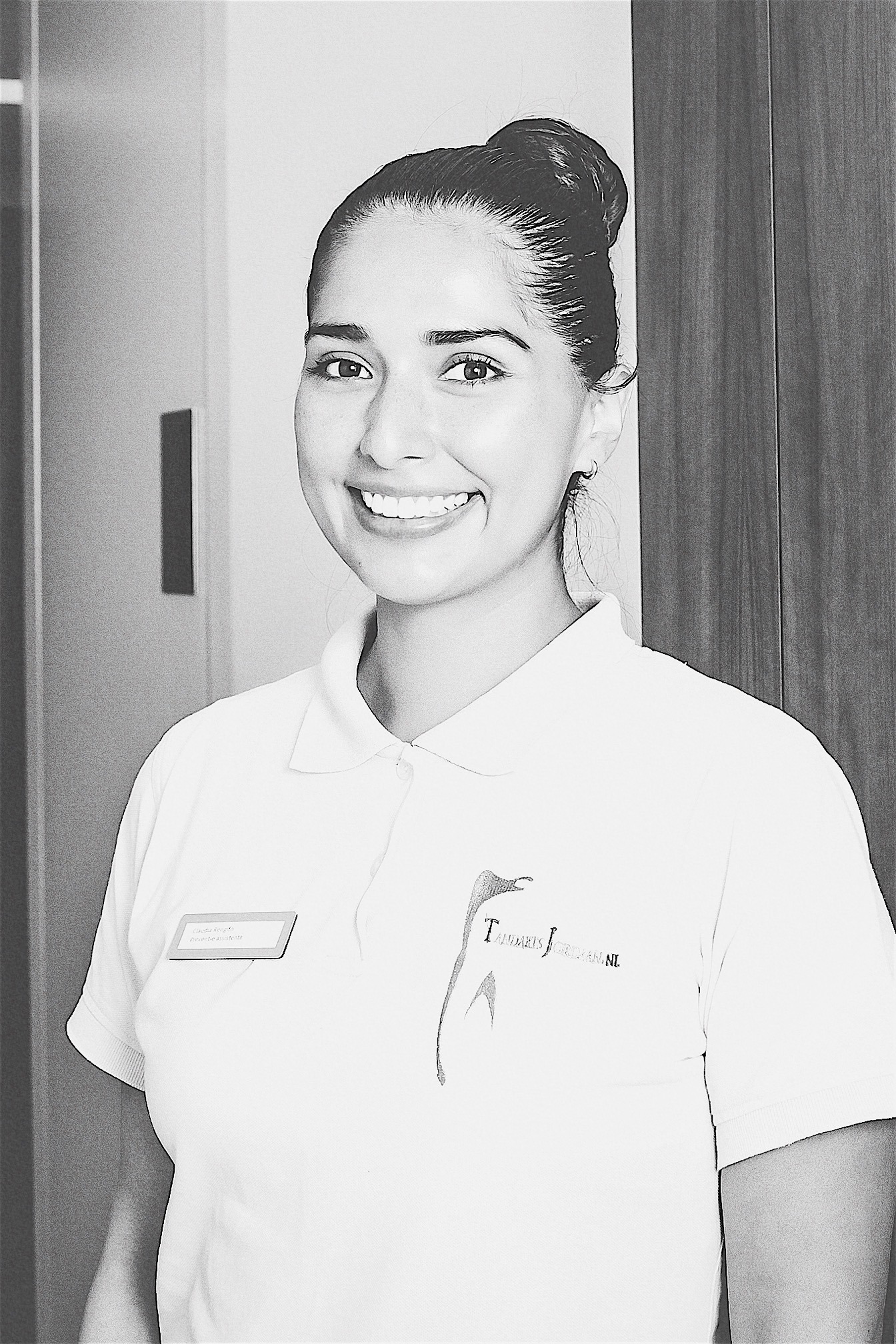 Claudia Rengifo
Periodontics assistant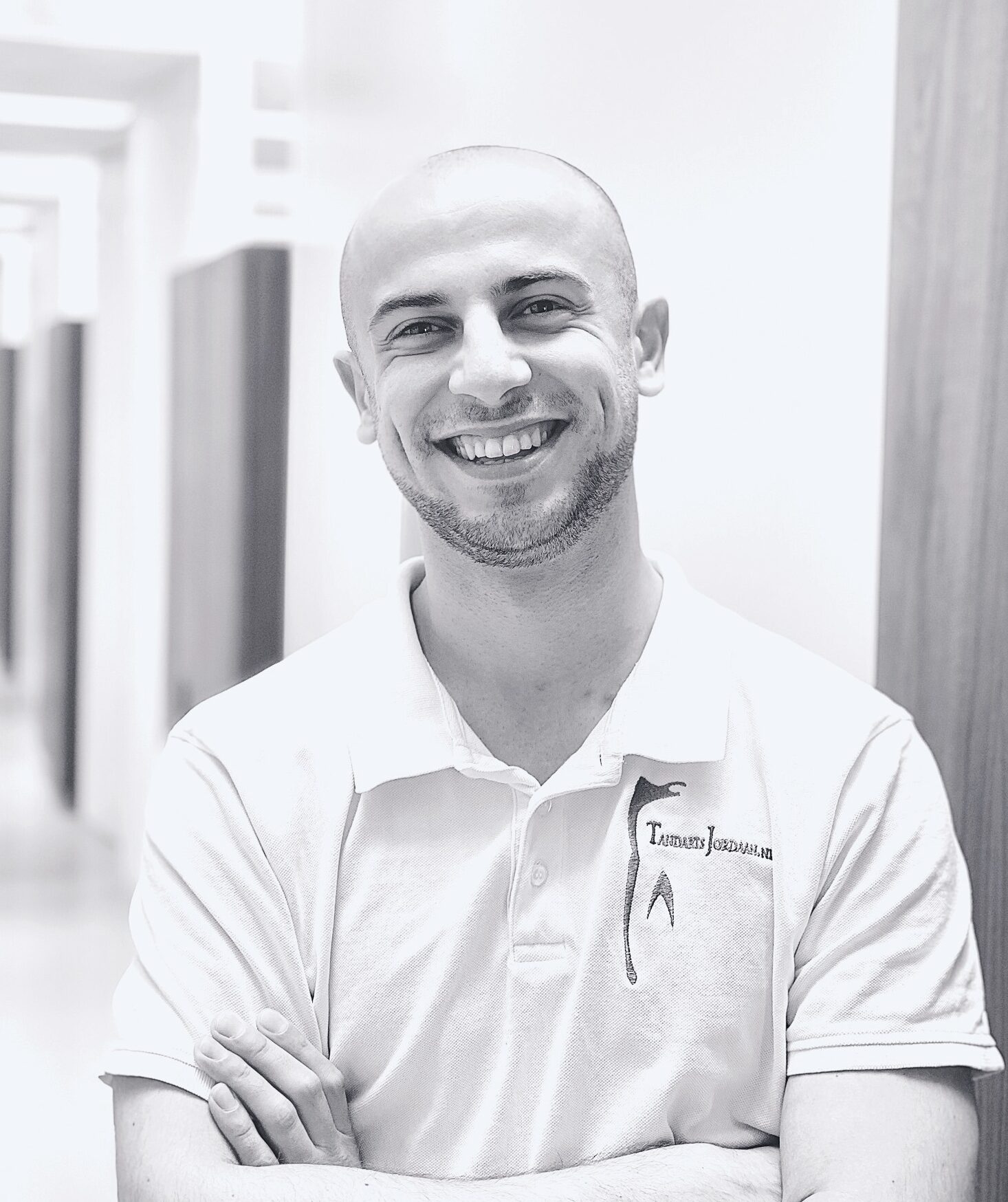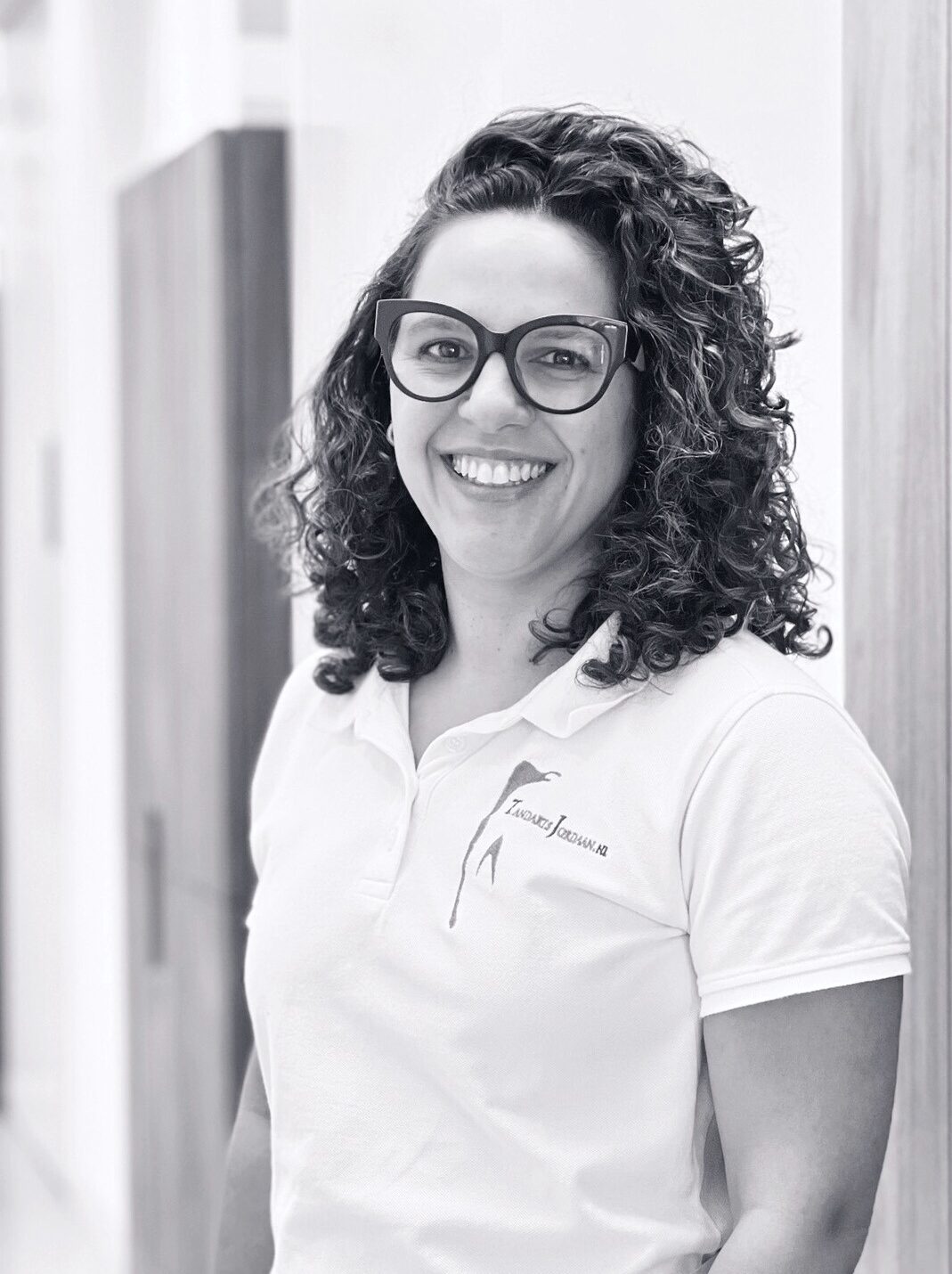 Beatriz Betti
Orthodontics, invisalign doctor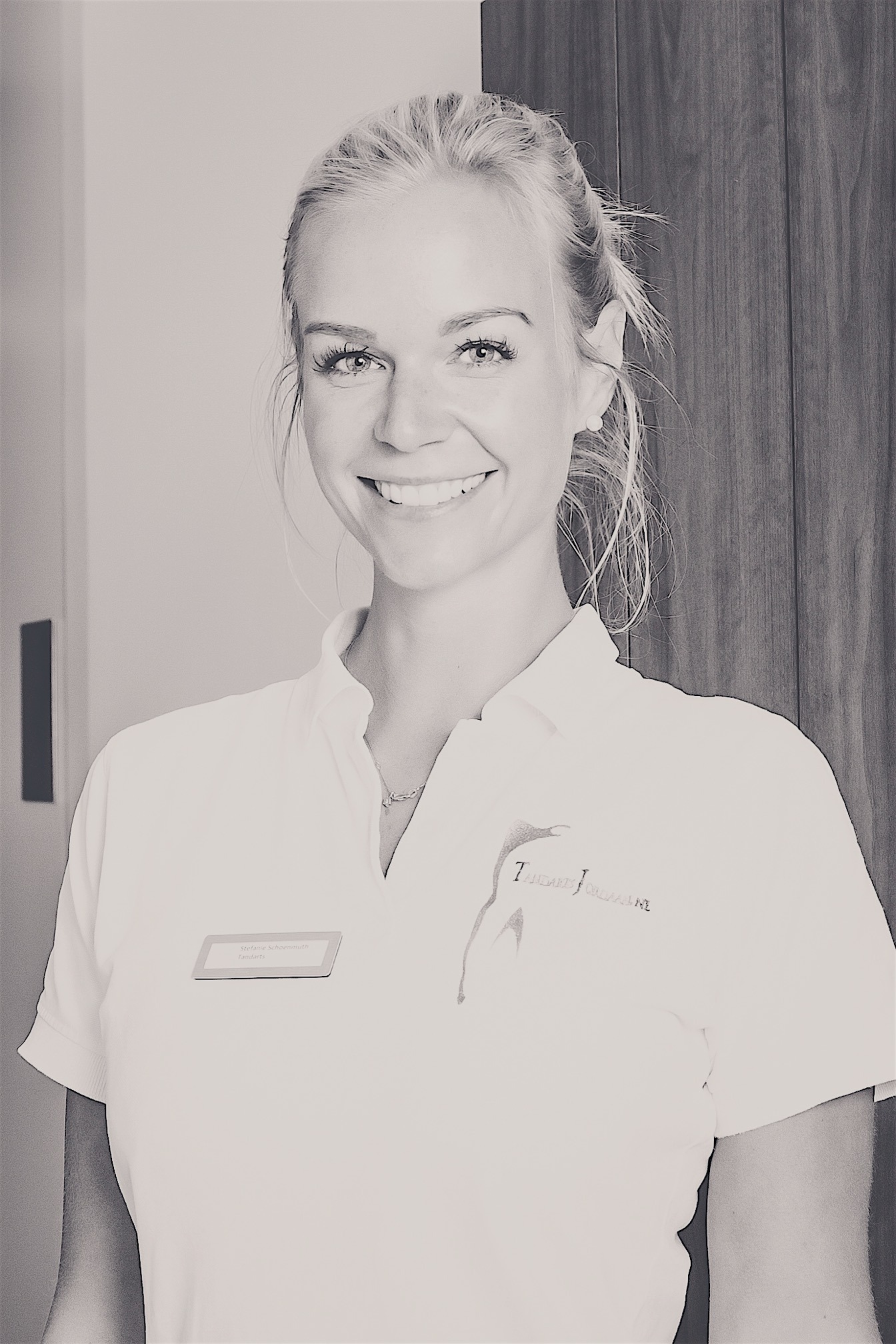 dr. Stefanie Schönmuth
Dentist, PhD in dentistry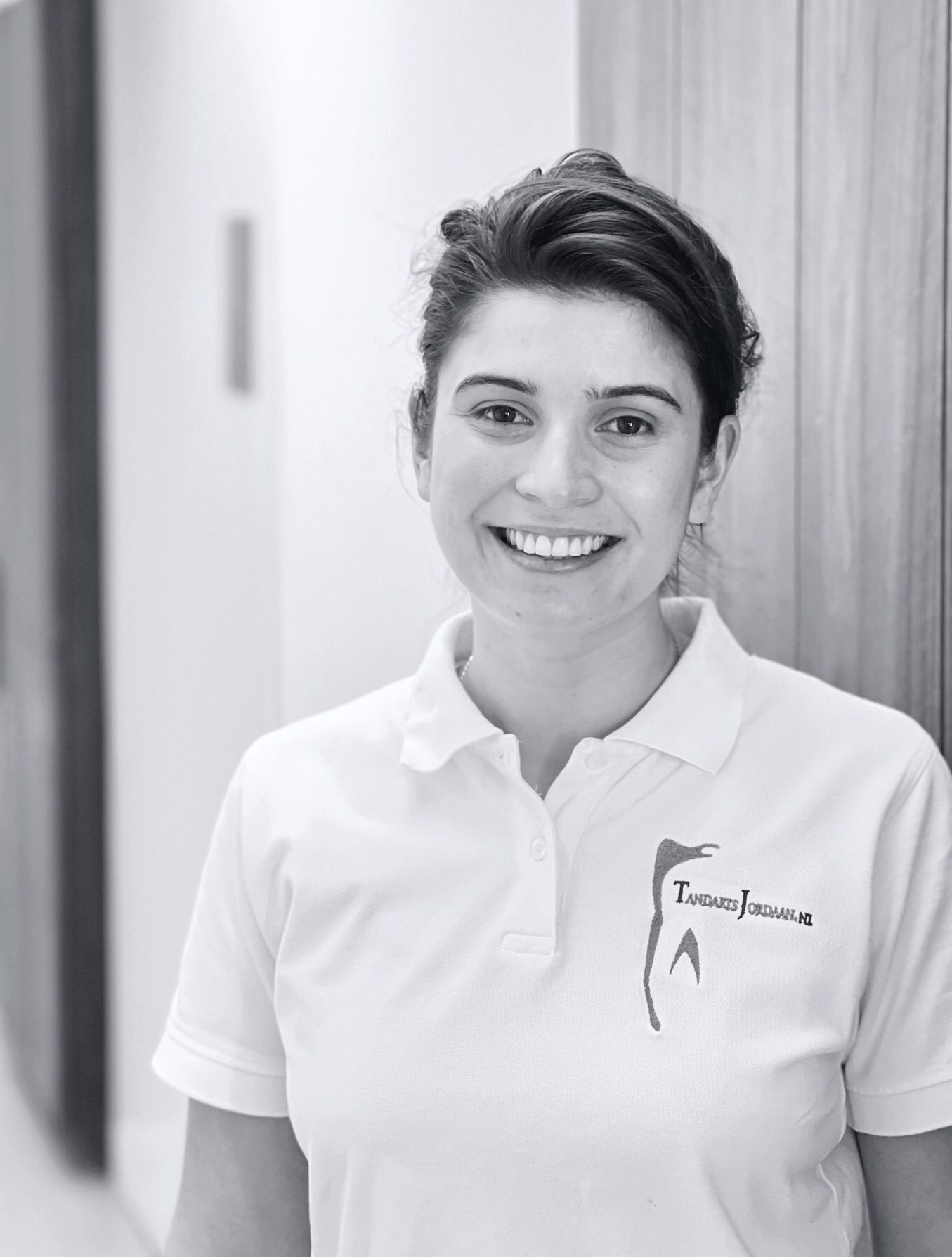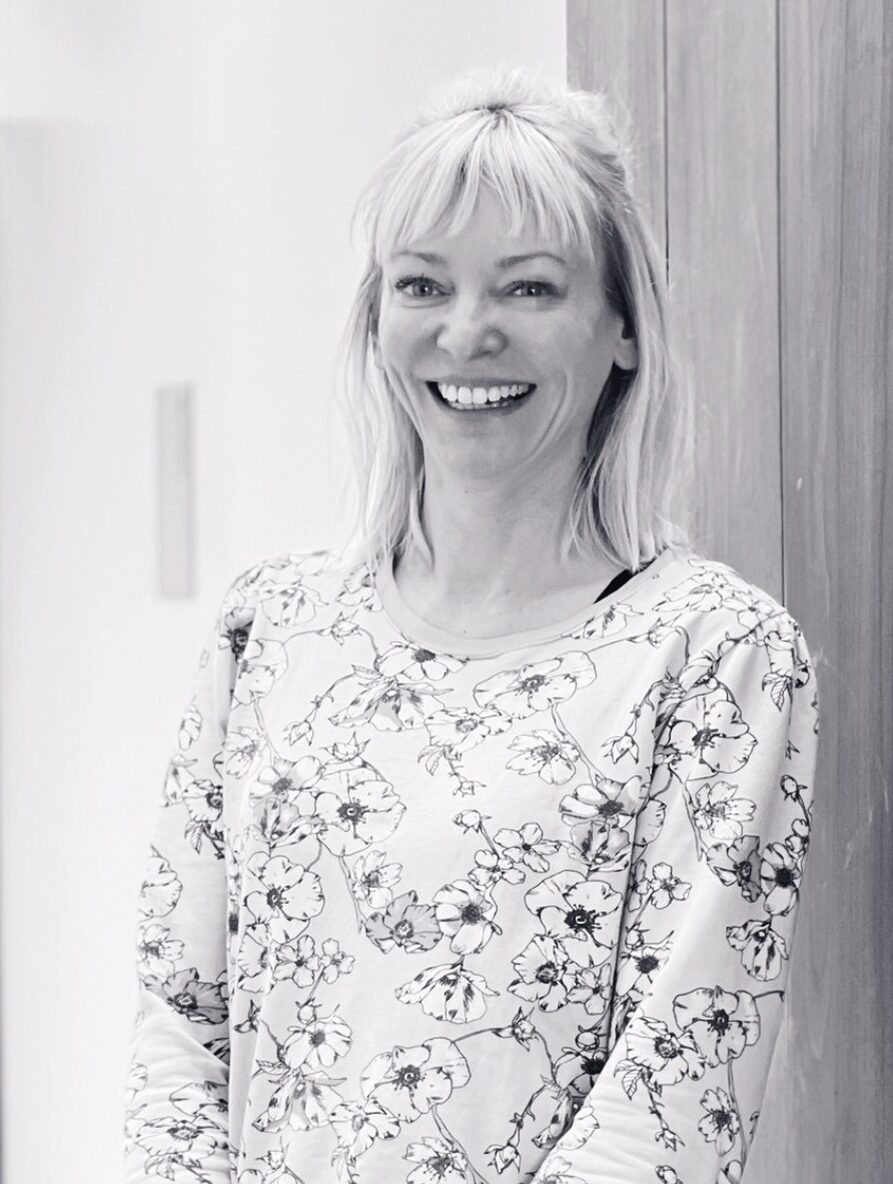 Alexandra Schluter
Receptionist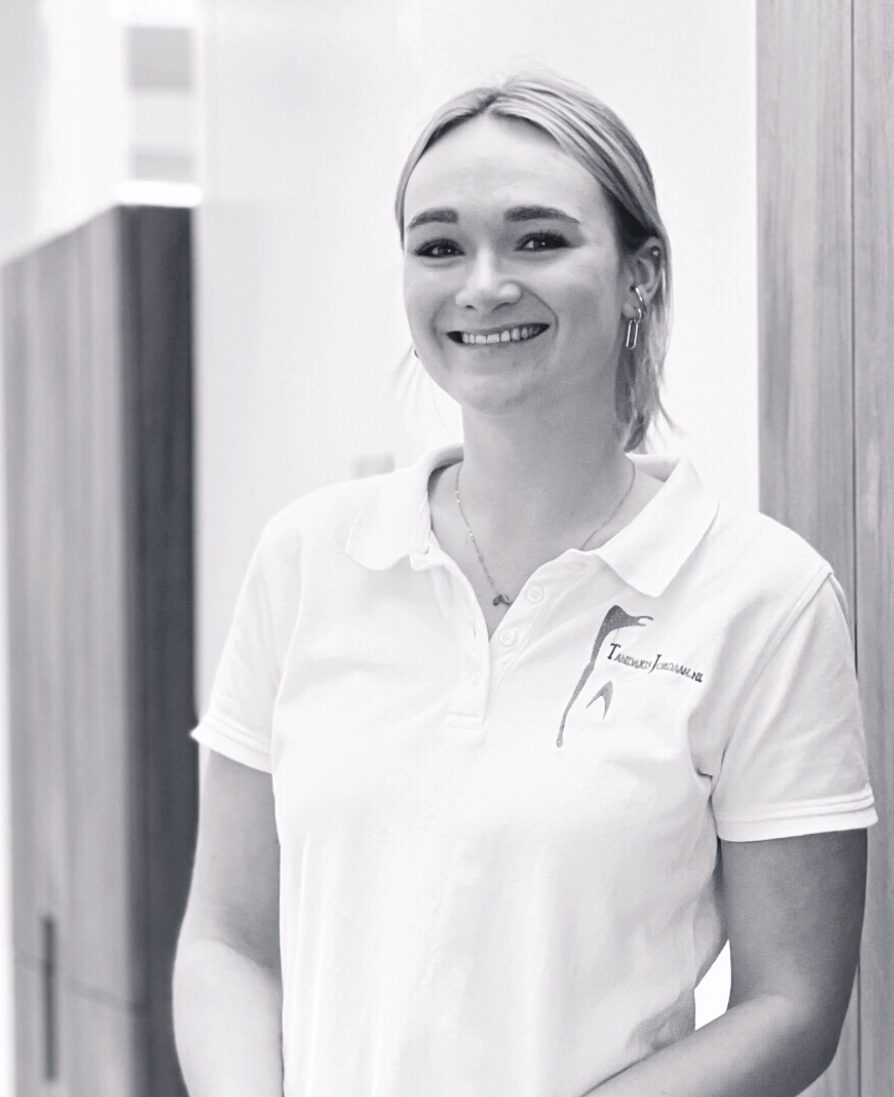 Courtney Willems
Dental hygienist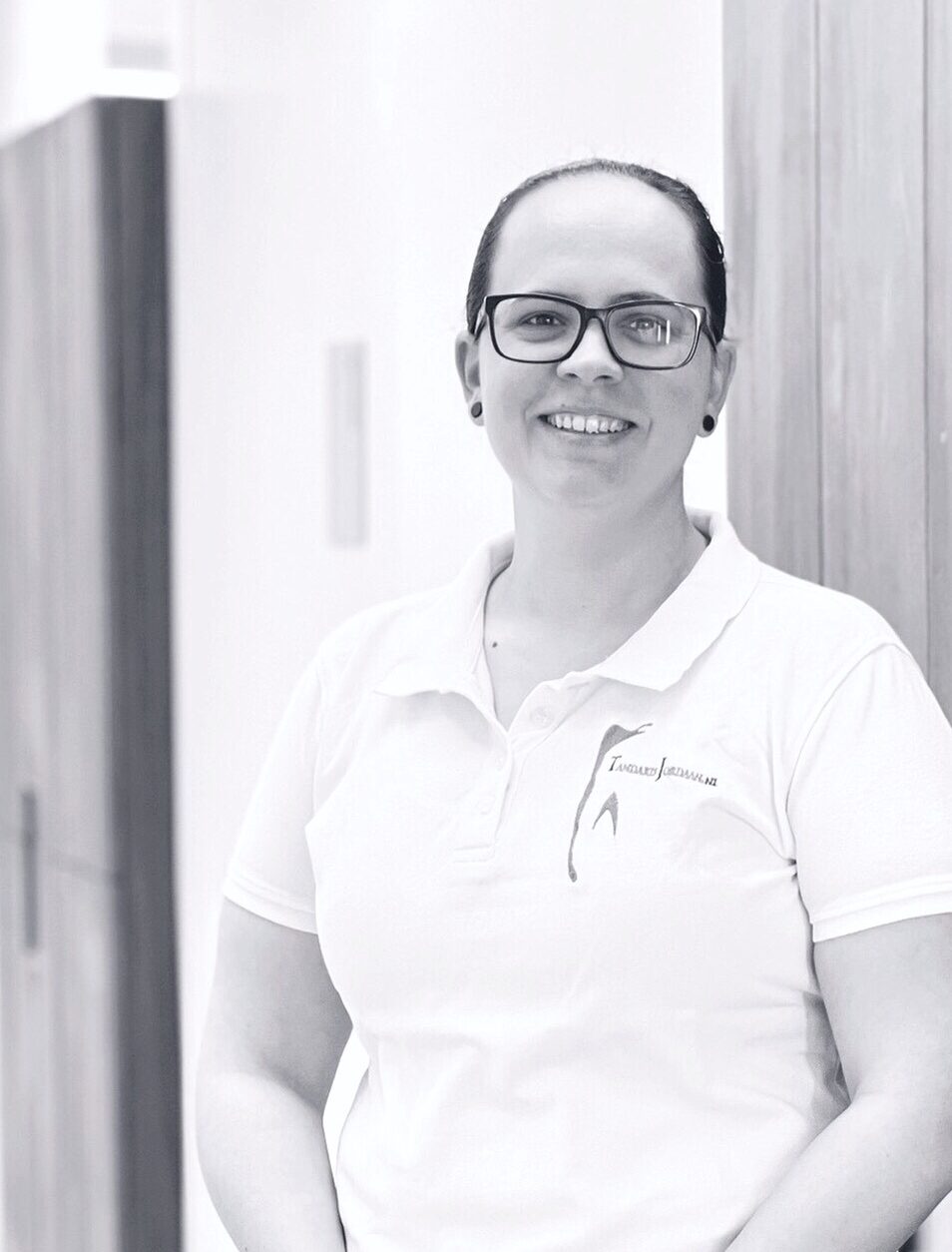 Timea Kern
Dental technician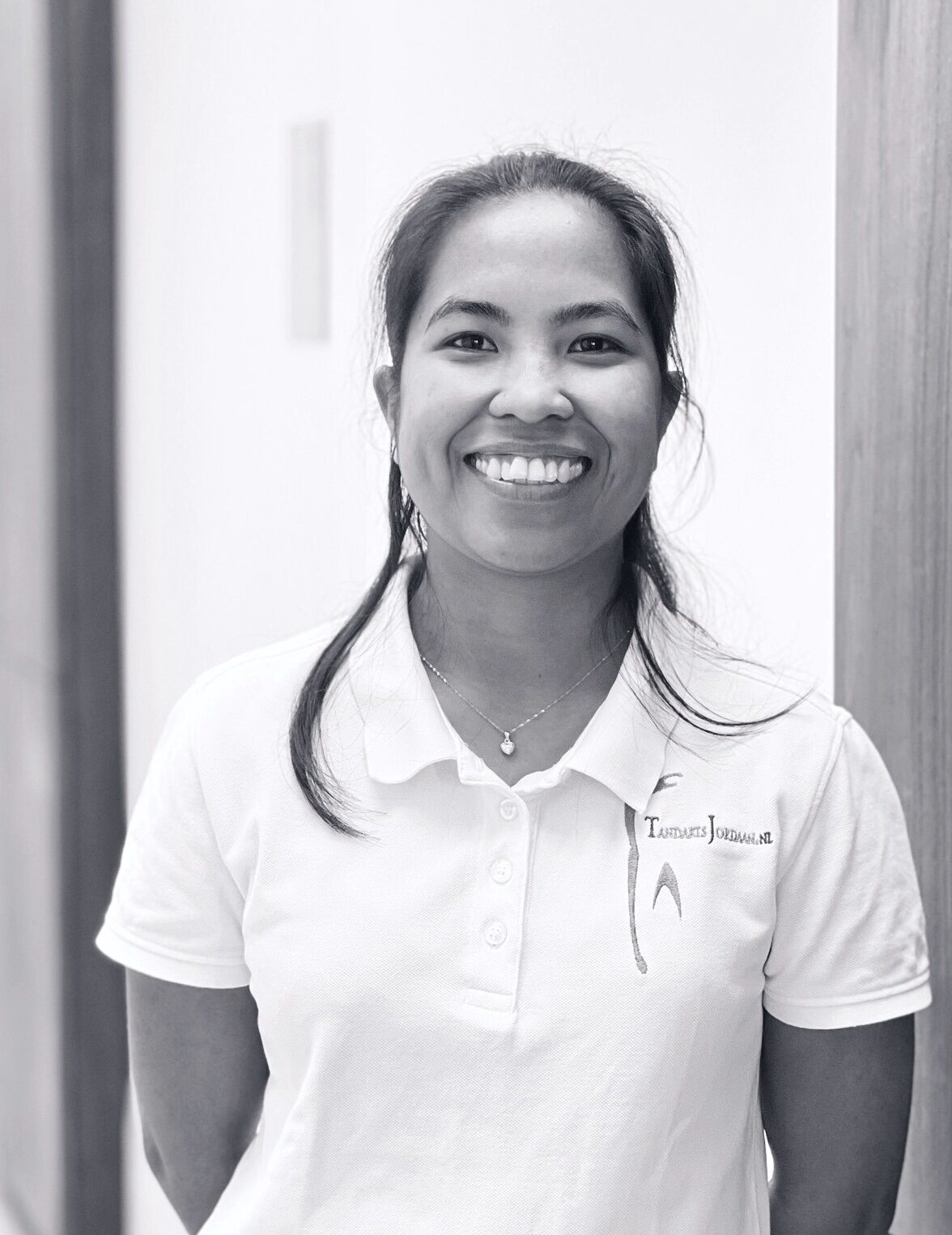 Jomerlea Saculles
Dental assistant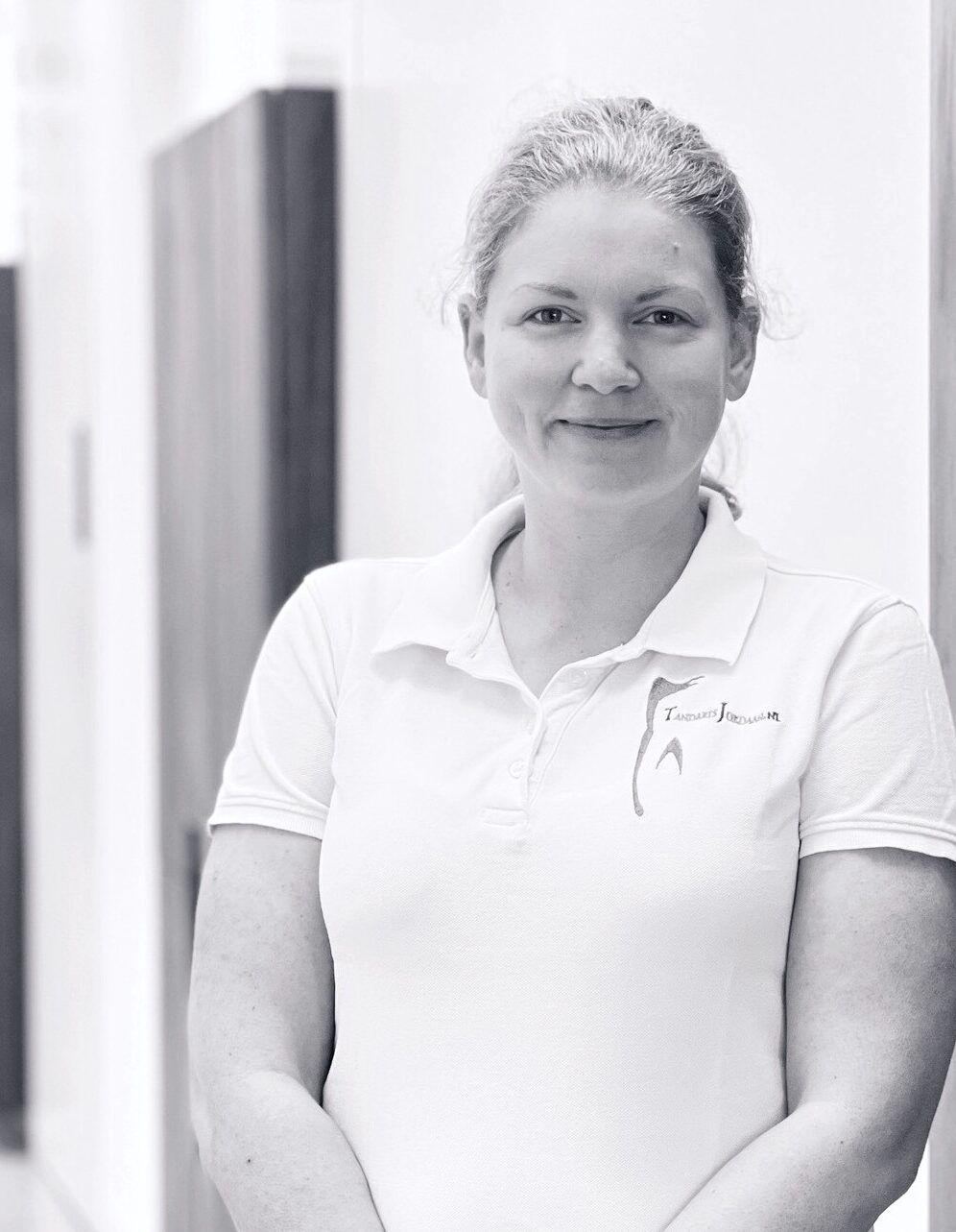 Fruszina Kern - Tamassy
Periodontitis assistant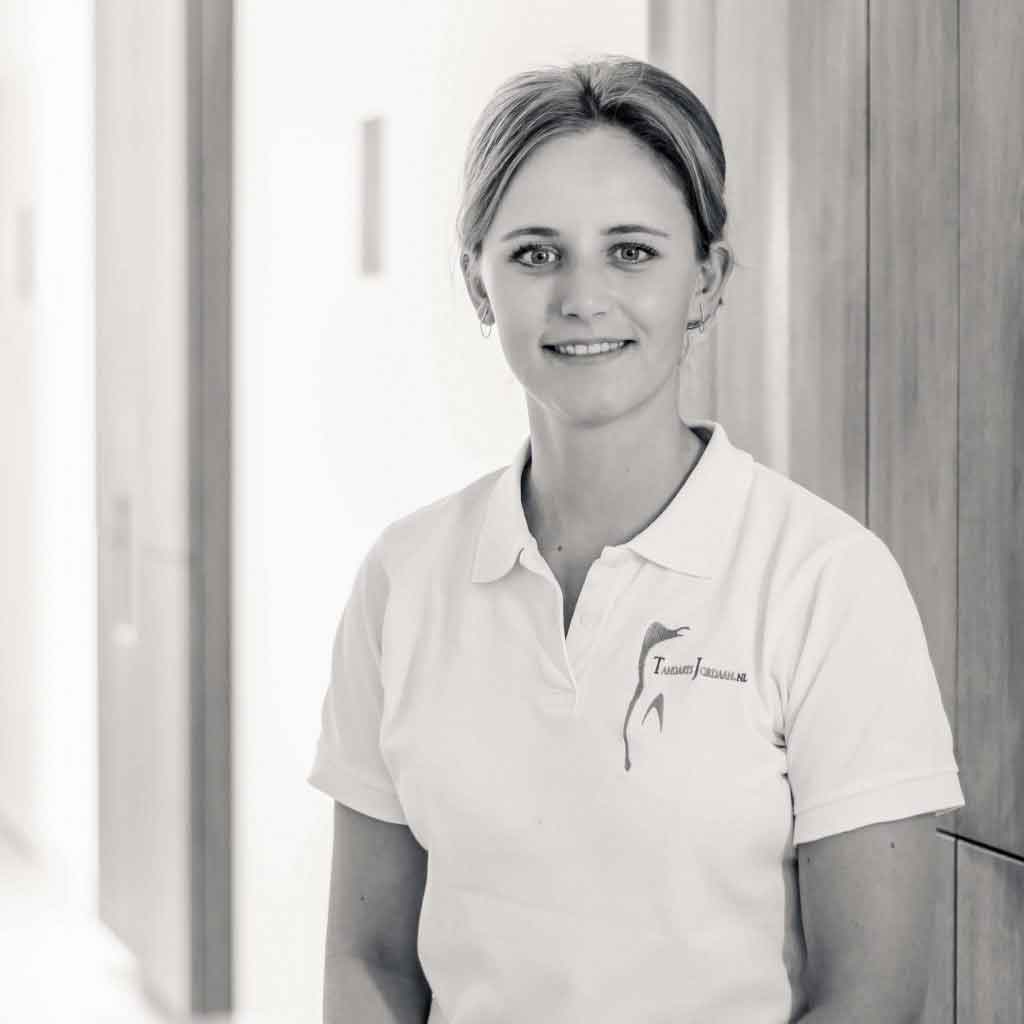 Rozemarijn Maat
Oral hygienist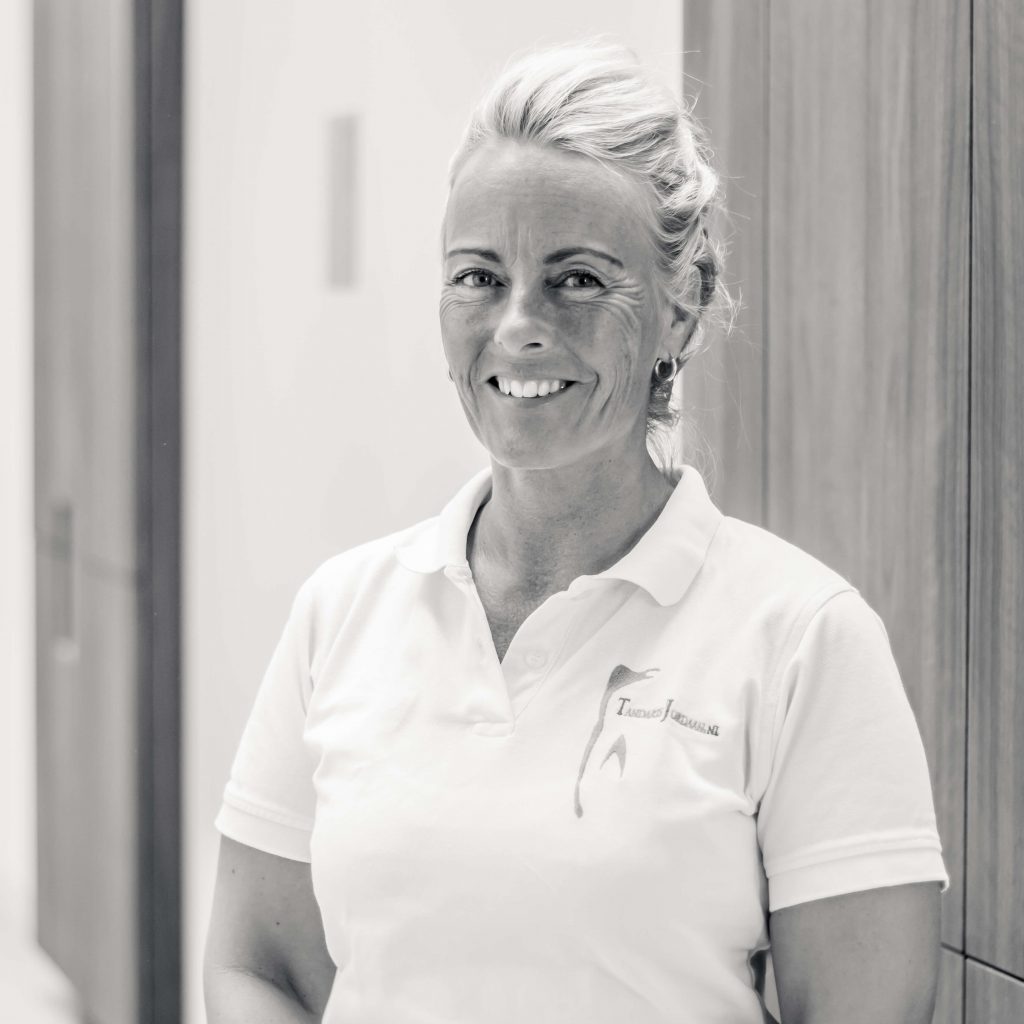 Patricia Kneppers
Prevention assistant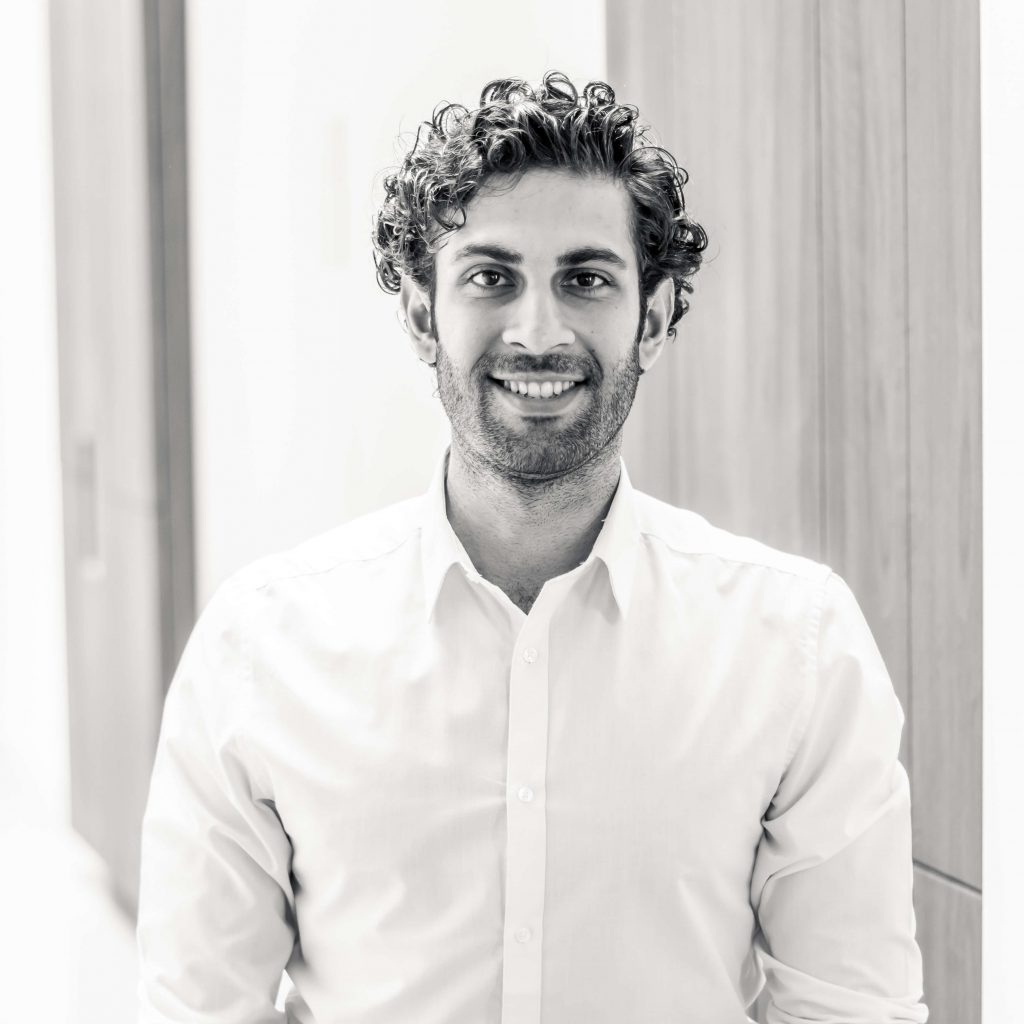 Mgrdich Amroian
Dental technician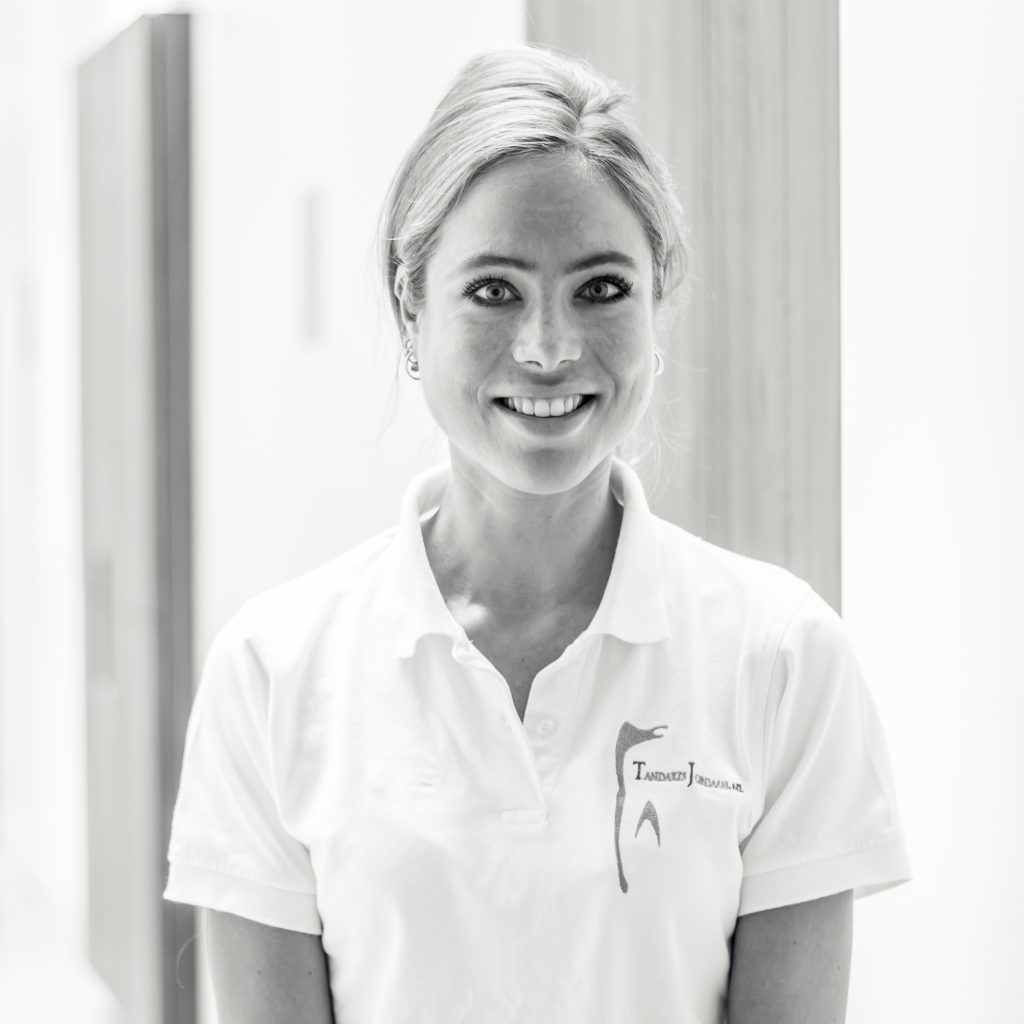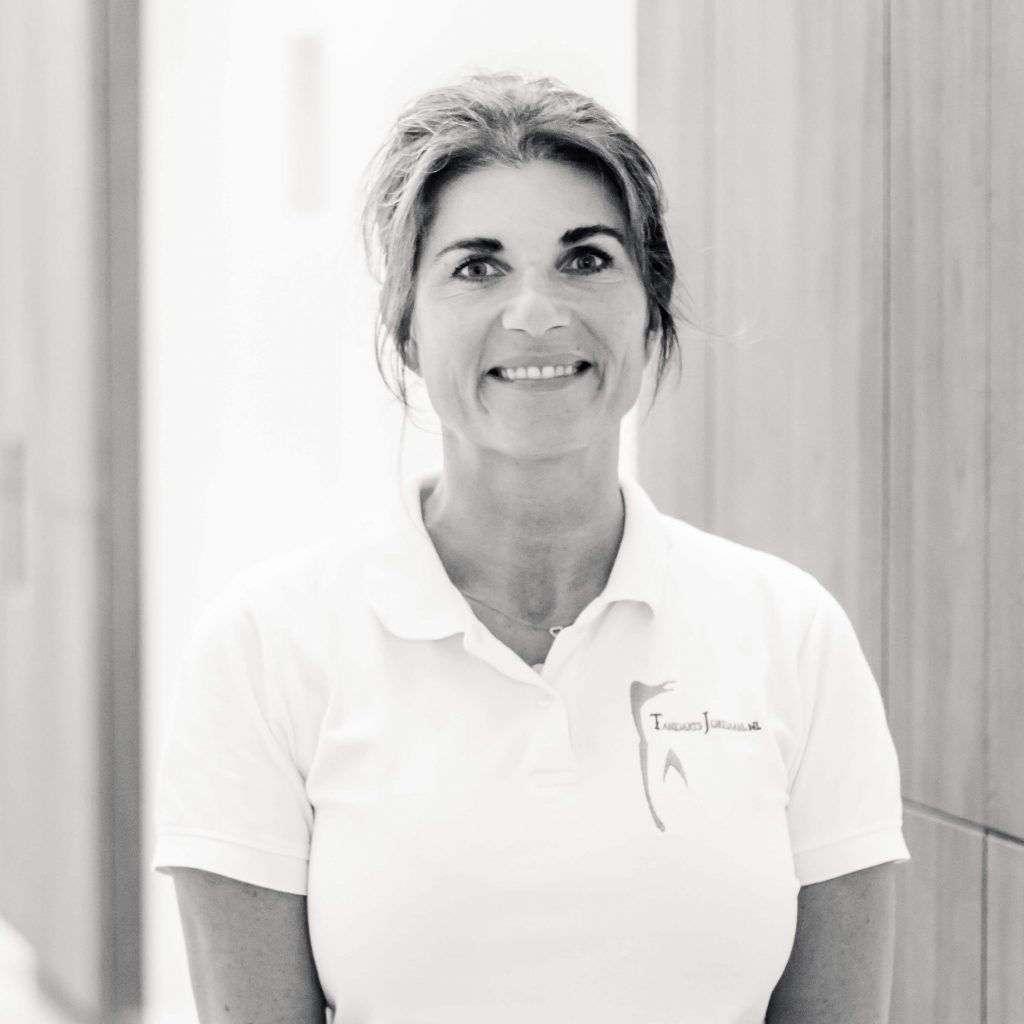 Linda van Zoomeren
Housekeeper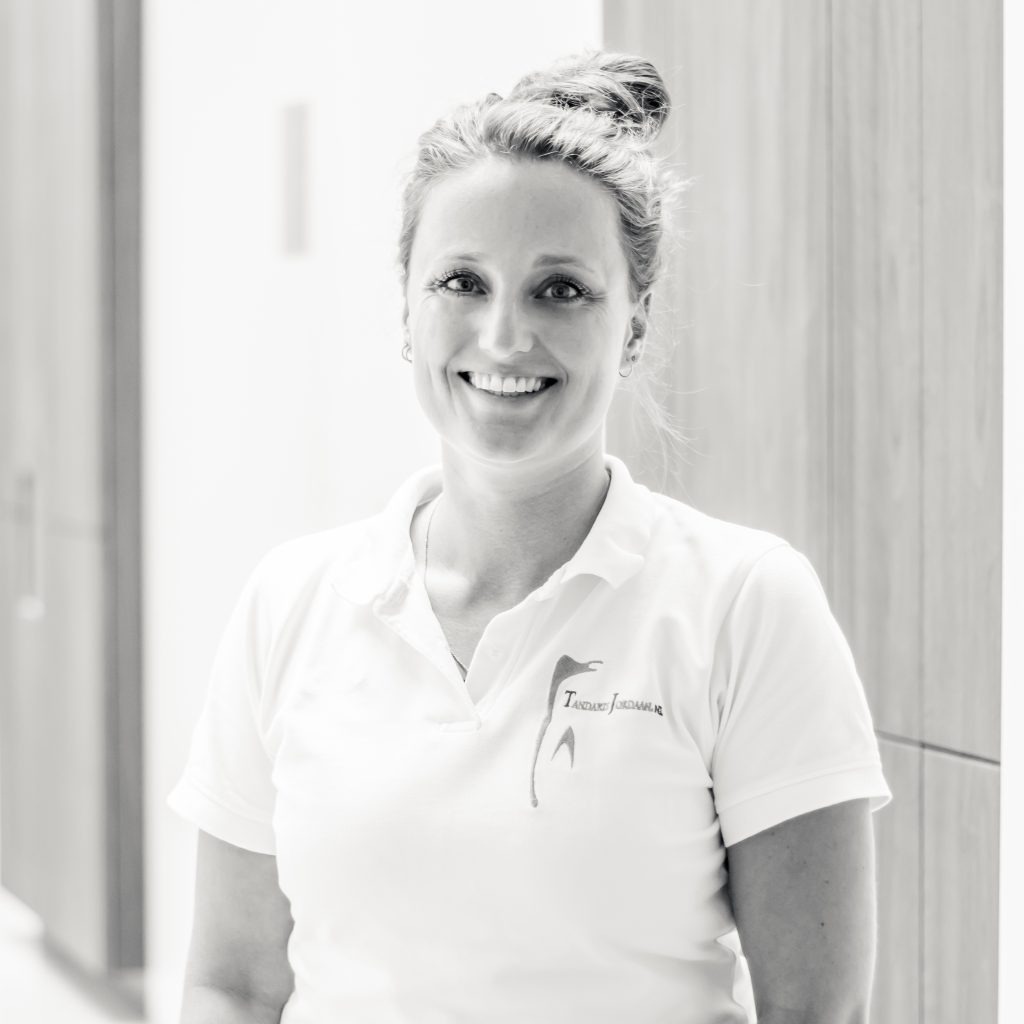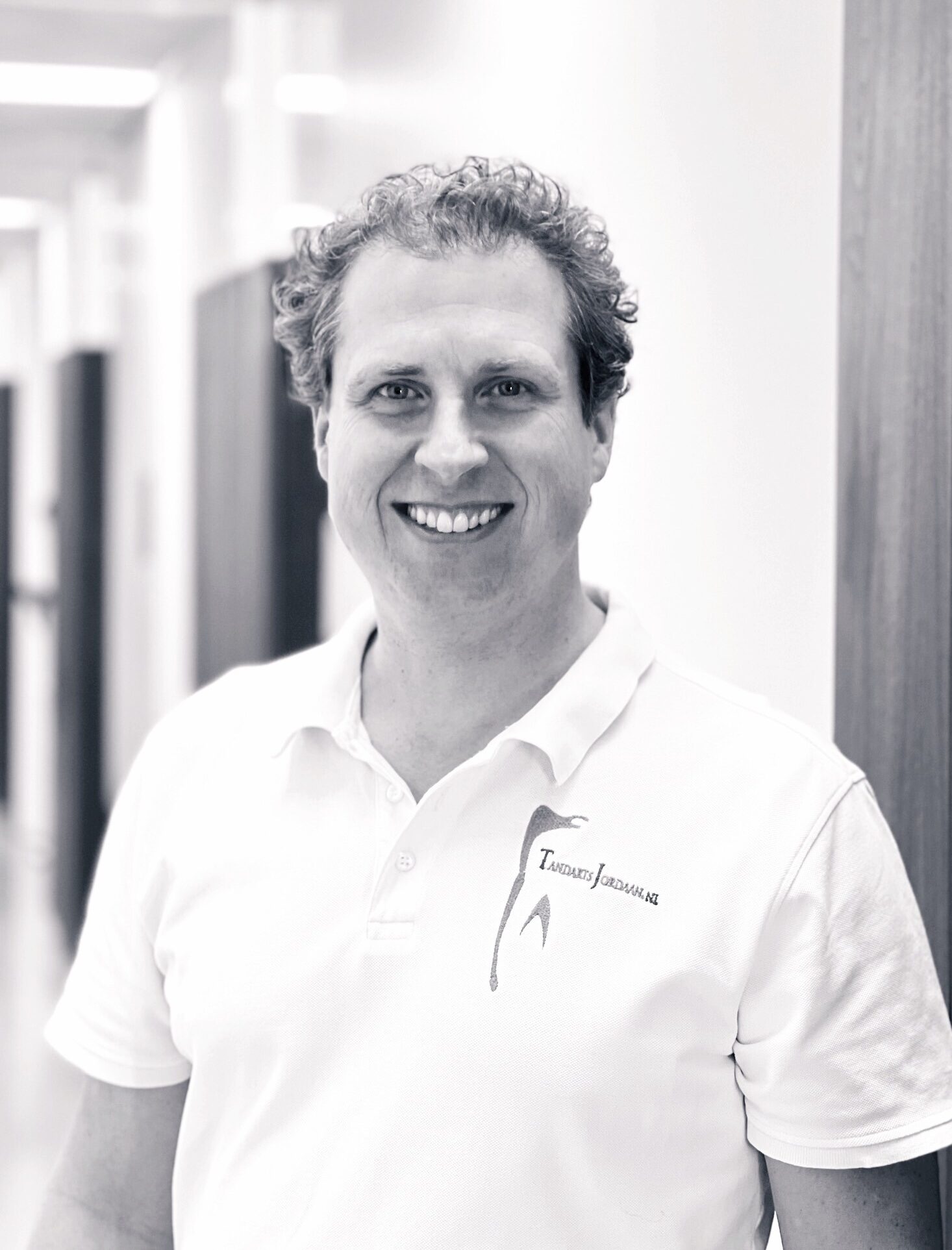 Maarten Vaartjes
Dentist and owner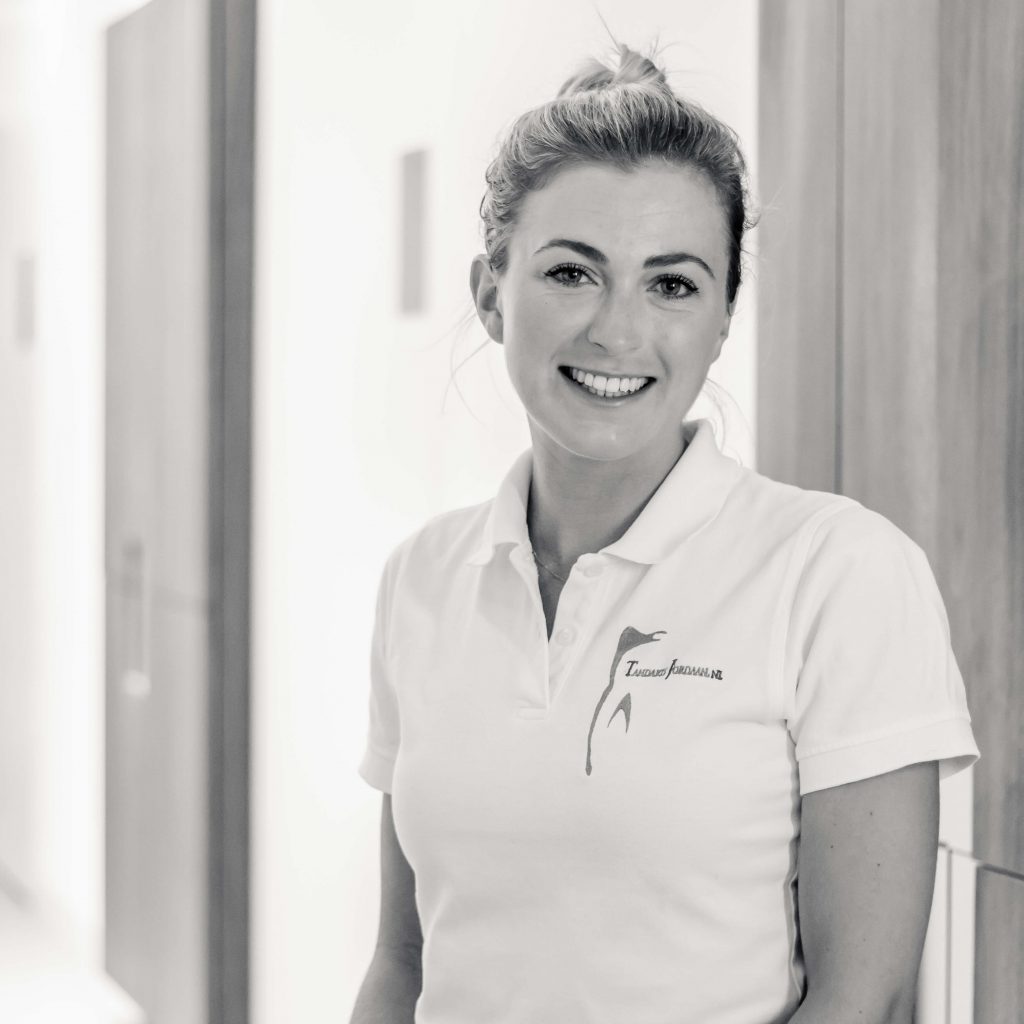 Anouk van der Meij
Dentist for orthodontics