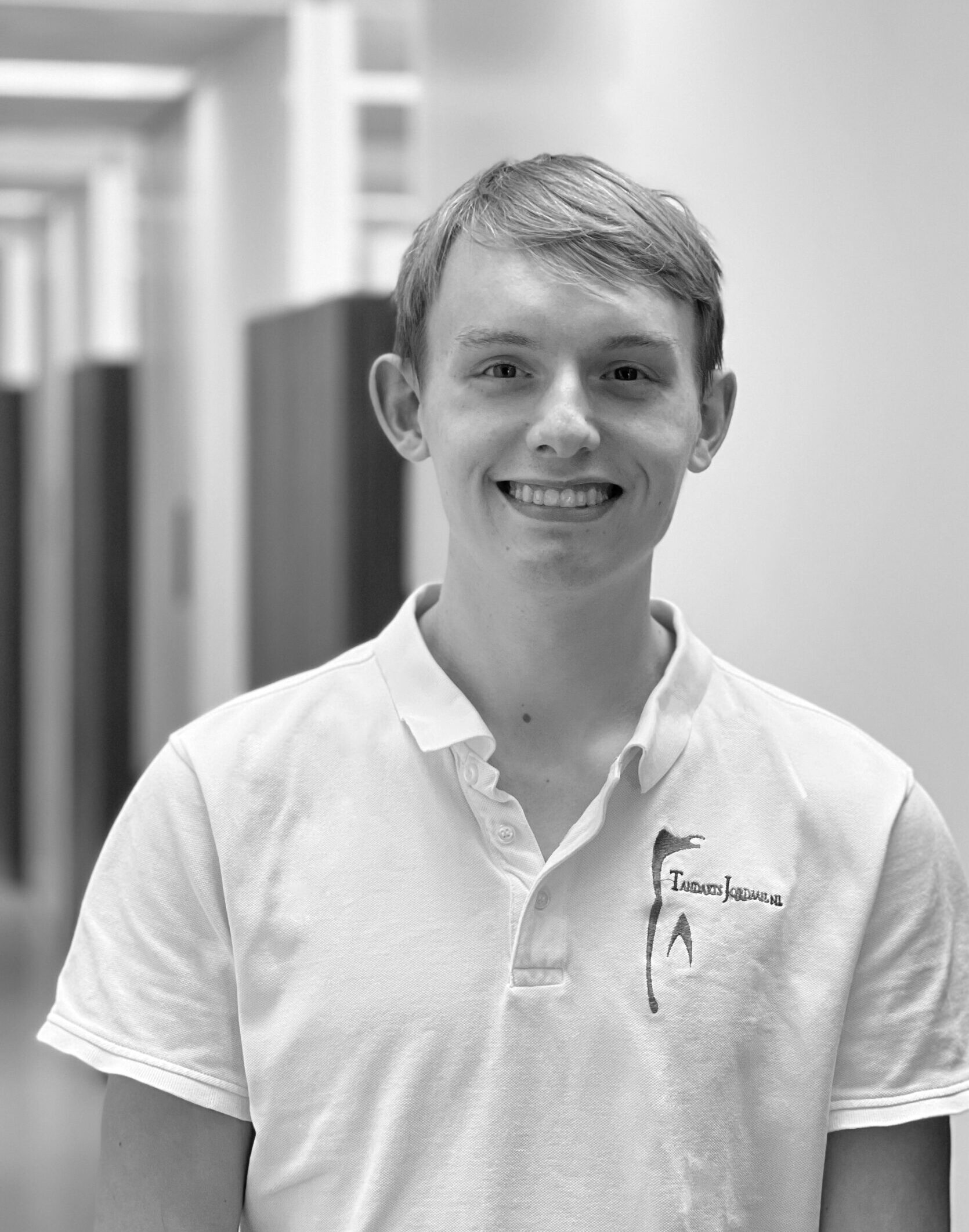 Where did you study?
I studied dentistry at ACTA in Amsterdam.
Why did you pick dentistry?
Well, in addition to the fact that I'm very technical, I always wanted to work with my hands. These two skills and the fact that I enjoy helping people, and want to do something for them, meant that the choice to study dentistry was a quick and easy decision. 
Why did you want to be a dentist at Tandarts Jordaan?
Tandarts Jordaan is a modern practice where you work with all the newest techniques. Because I had already worked as an assistant here for a number of years, I already knew that it was a nice, warm team. After I finished my dentistry studies, I asked if I could stay on as a dentist.
Do you have a special affinity for one area of dentistry? If so, which and why? 
I find repairing wear/restorative dentistry really enjoyable to do. In restorative dentistry you're busy with the shape, function and aesthetics of the teeth. Often, you're really helping the patient to a transformation.
Can you still remember your childhood dentist? What were they like?
My first dentist was the school dentist, I still remember him very clearly. He was a really humorous guy, during the check-ups we often played tricks on each other. That meant I really enjoyed going to the dentist. He was the first person to get me enthusiastic about dentistry.
How do you look after your teeth?
I always brush twice a day!
But I still snack. A bag of crisps is not safe in my vicinity; if they're there, I'm gonna eat 'em.
What did you want to be when you were little?
I always wanted to be a dentist!
What part of your work gives you the most satisfaction?
When patients come in with complaints and I can really help them. If a patient leaves again with a smile that makes me feel great. I'll always happily do my best for that.
What do you do to make sure every patient leaves satisfied?
In addition to a full and clear explanation, I always make plenty of time for my patients.
What biases against dentists would you like to see vanish?
That dentists are happy every time they discover a cavity because it offers them an opportunity to make some extra money.
Why would you suggest Tandarts Jordaan to prospective patients?
Tandarts Jordaan is a super-modern practice, where high-quality care is number one. The dentists will always take time for you.
What is your top tip for looking after one's teeth?
Brush twice a day and, above all, don't forget the toothpicks!!! 
Register and make your first appointment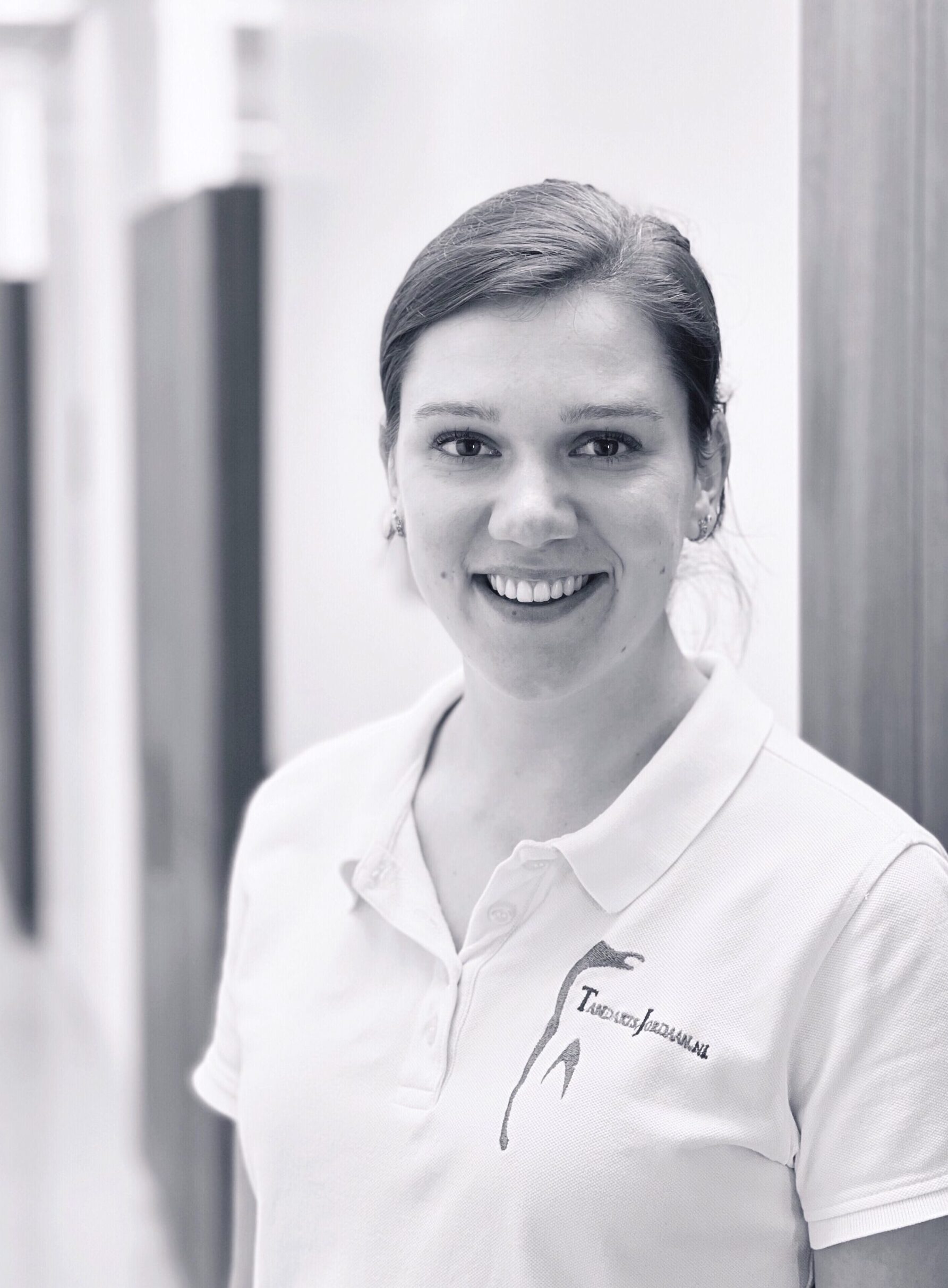 Hannah van Stuivenberg
Dental assistant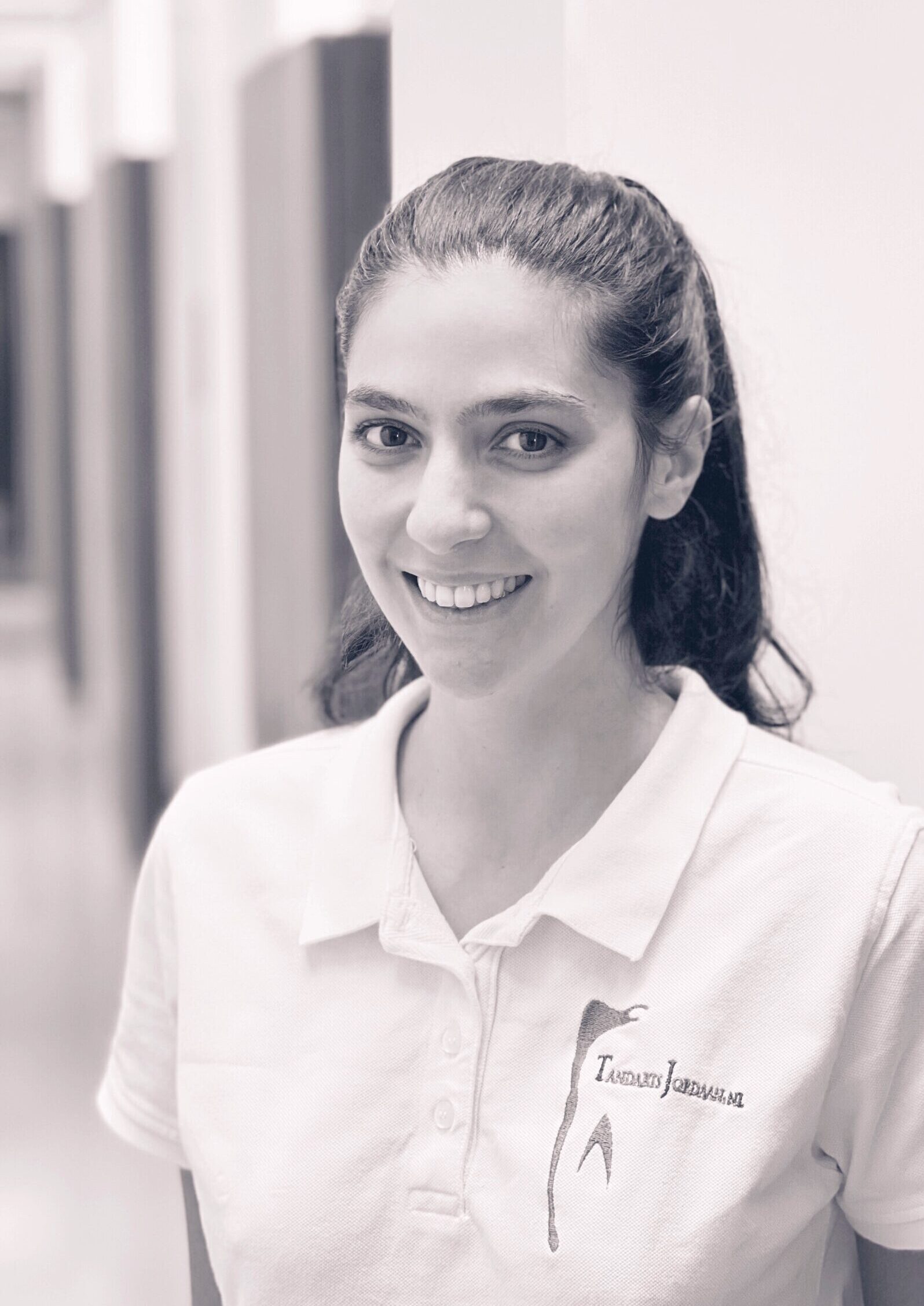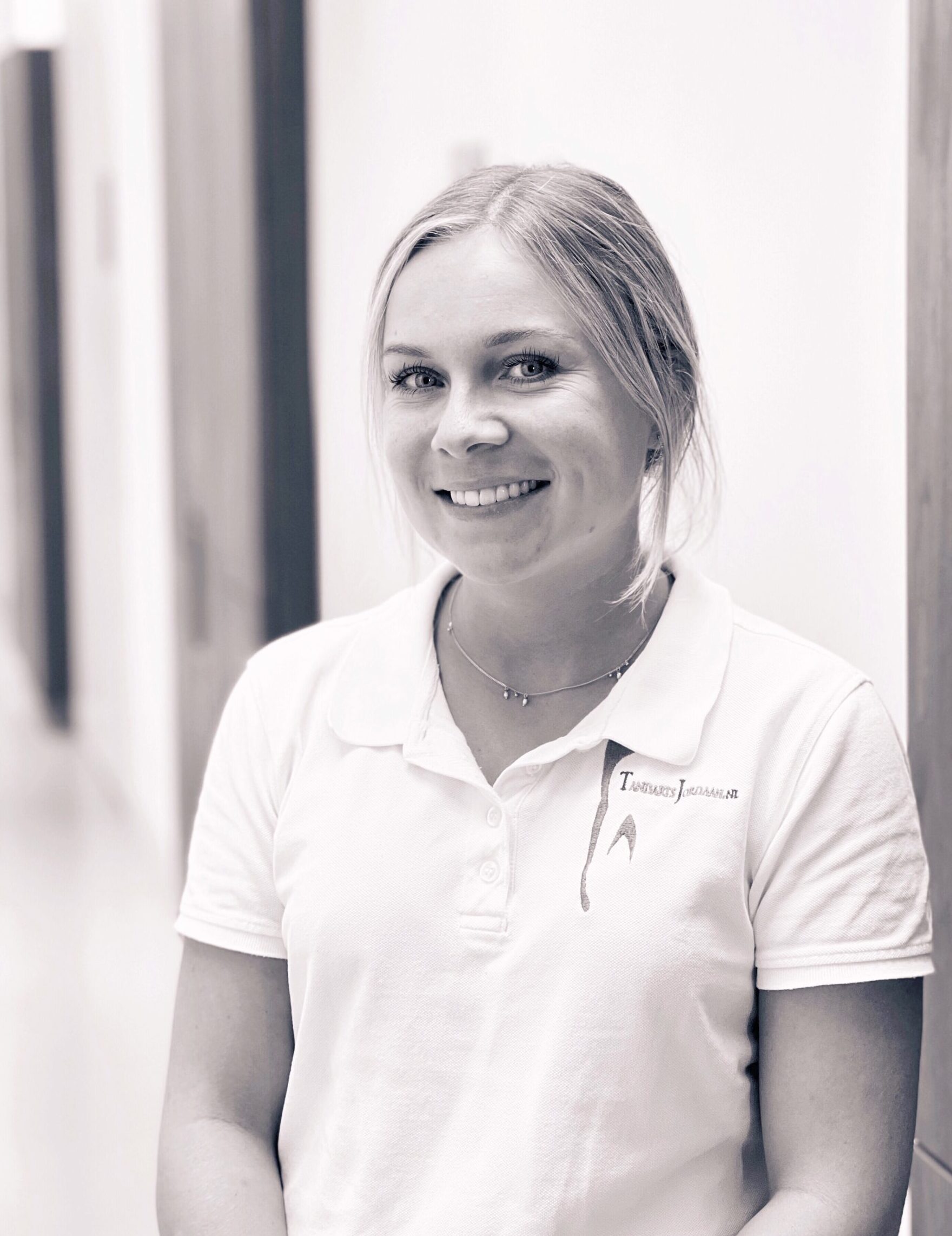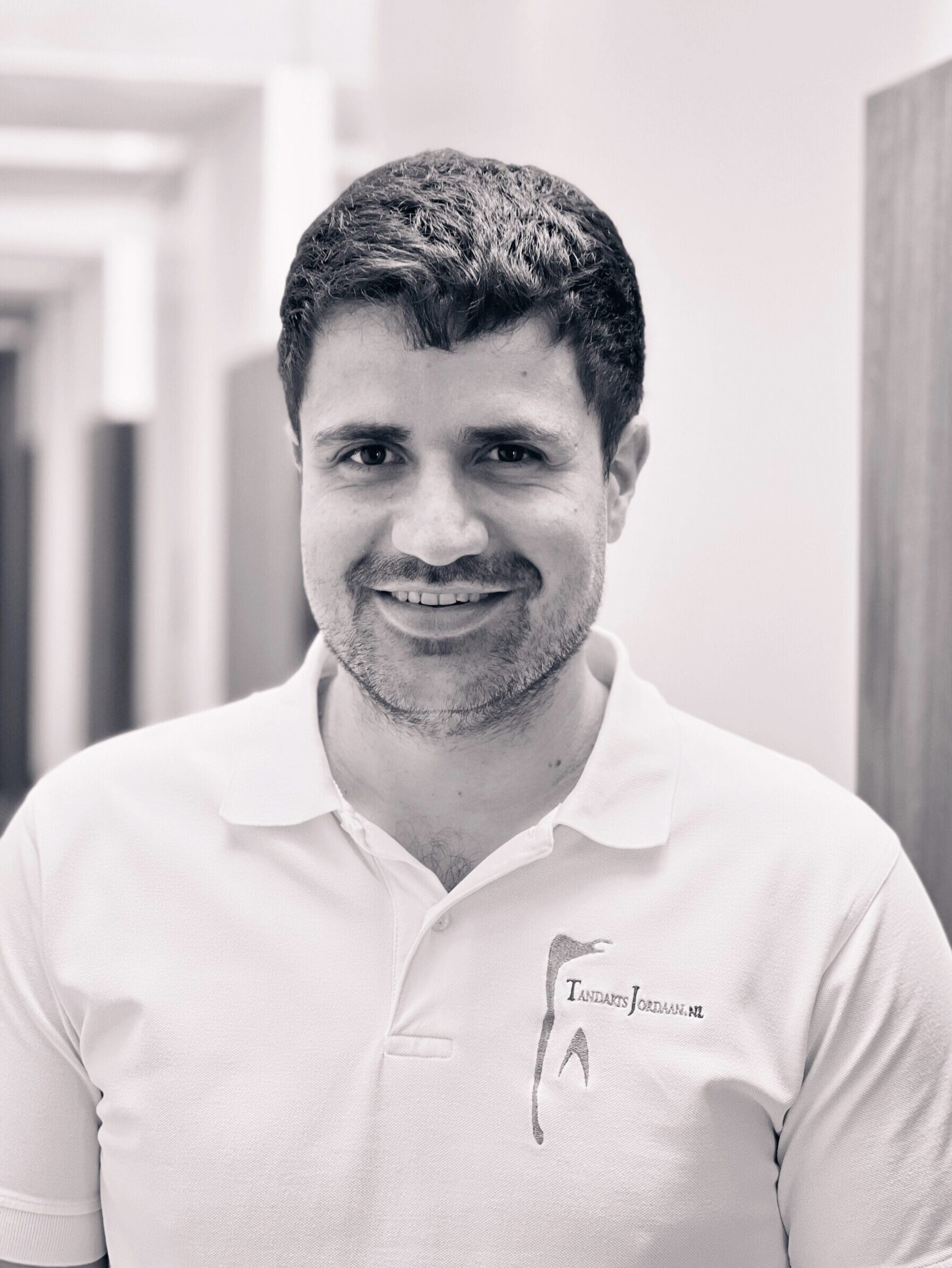 Kostantinos Kosmidis
Periodontist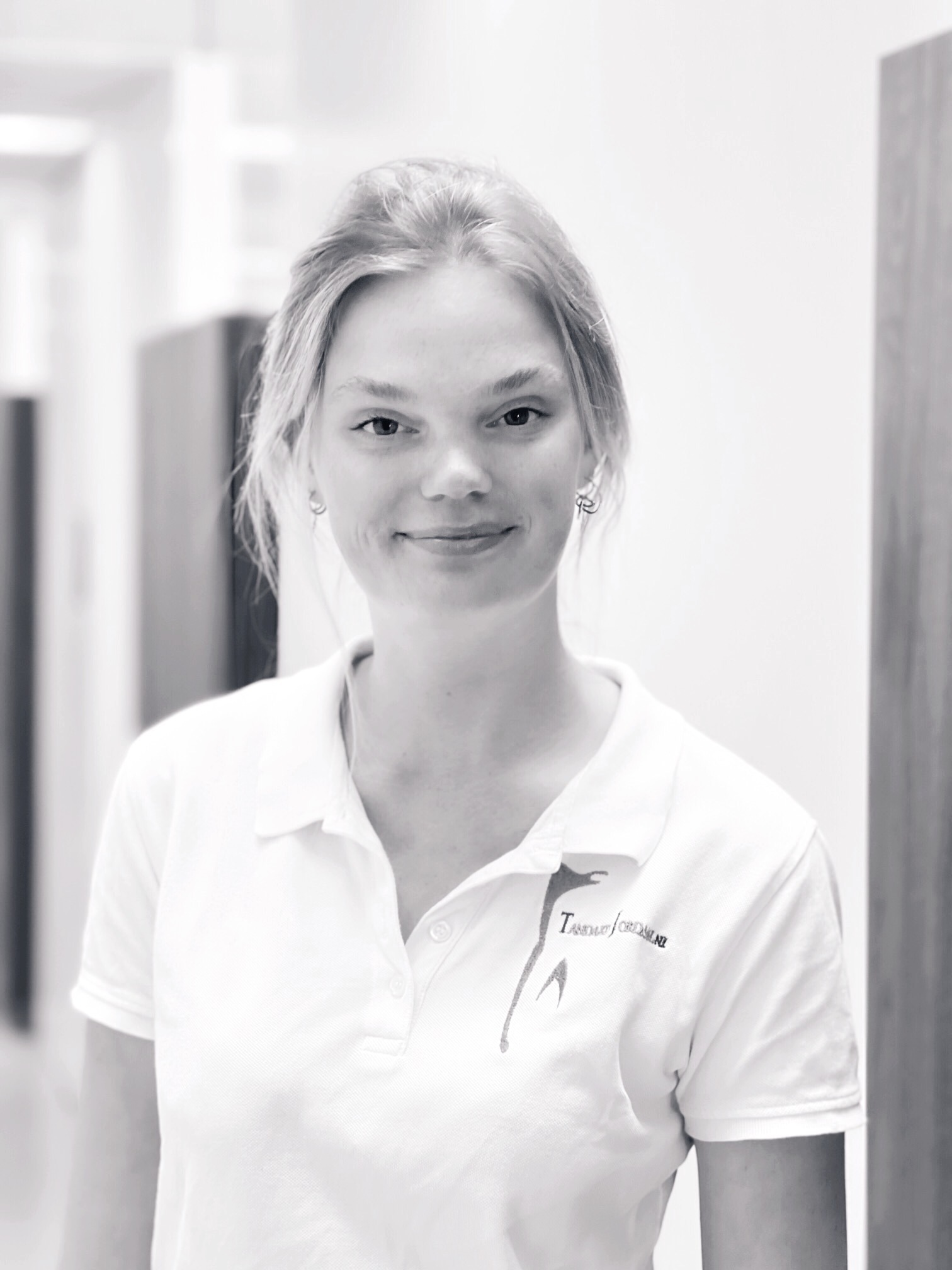 Mette Rijk
Dental hygienist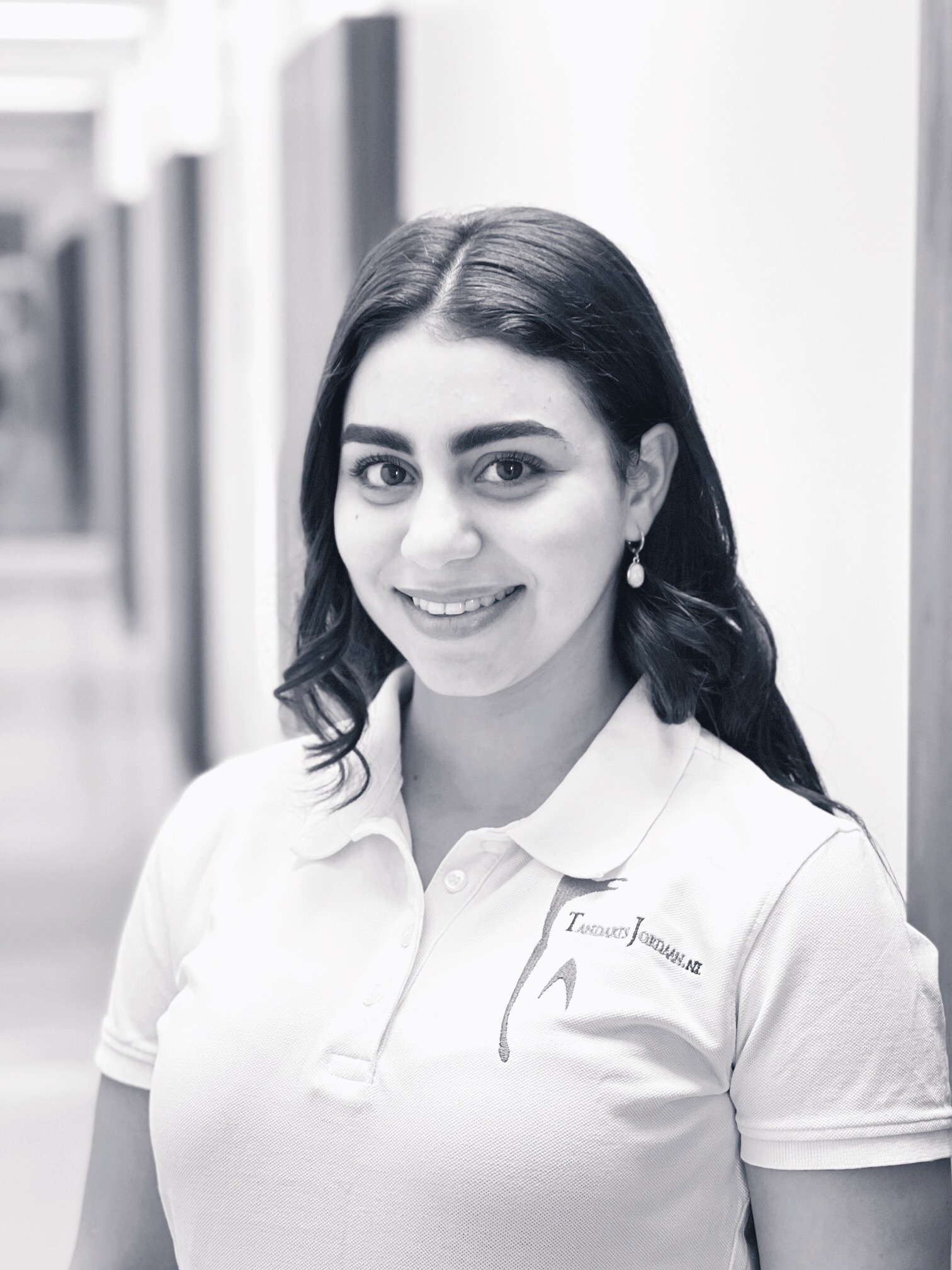 Maria Henien
Dental assistant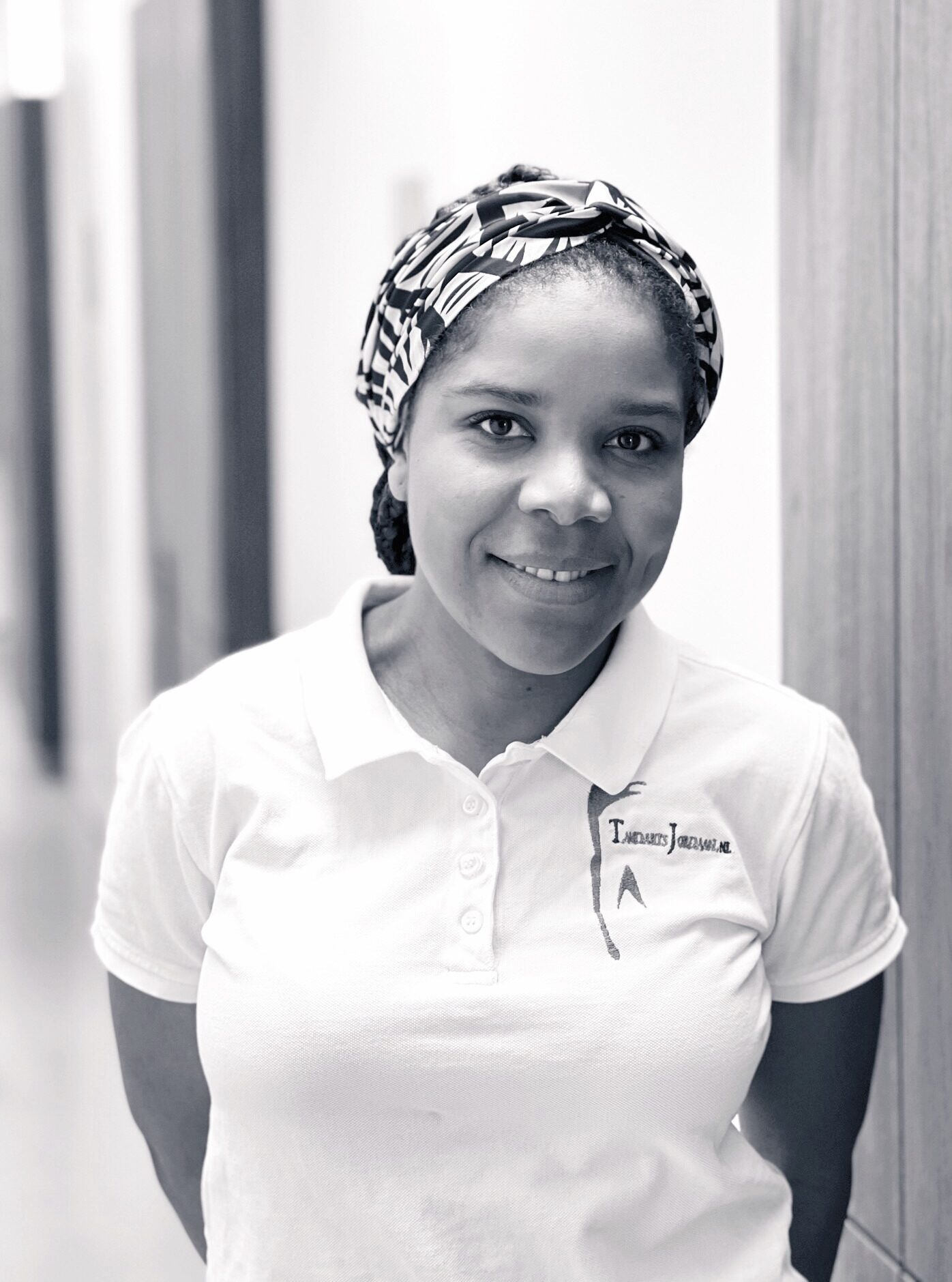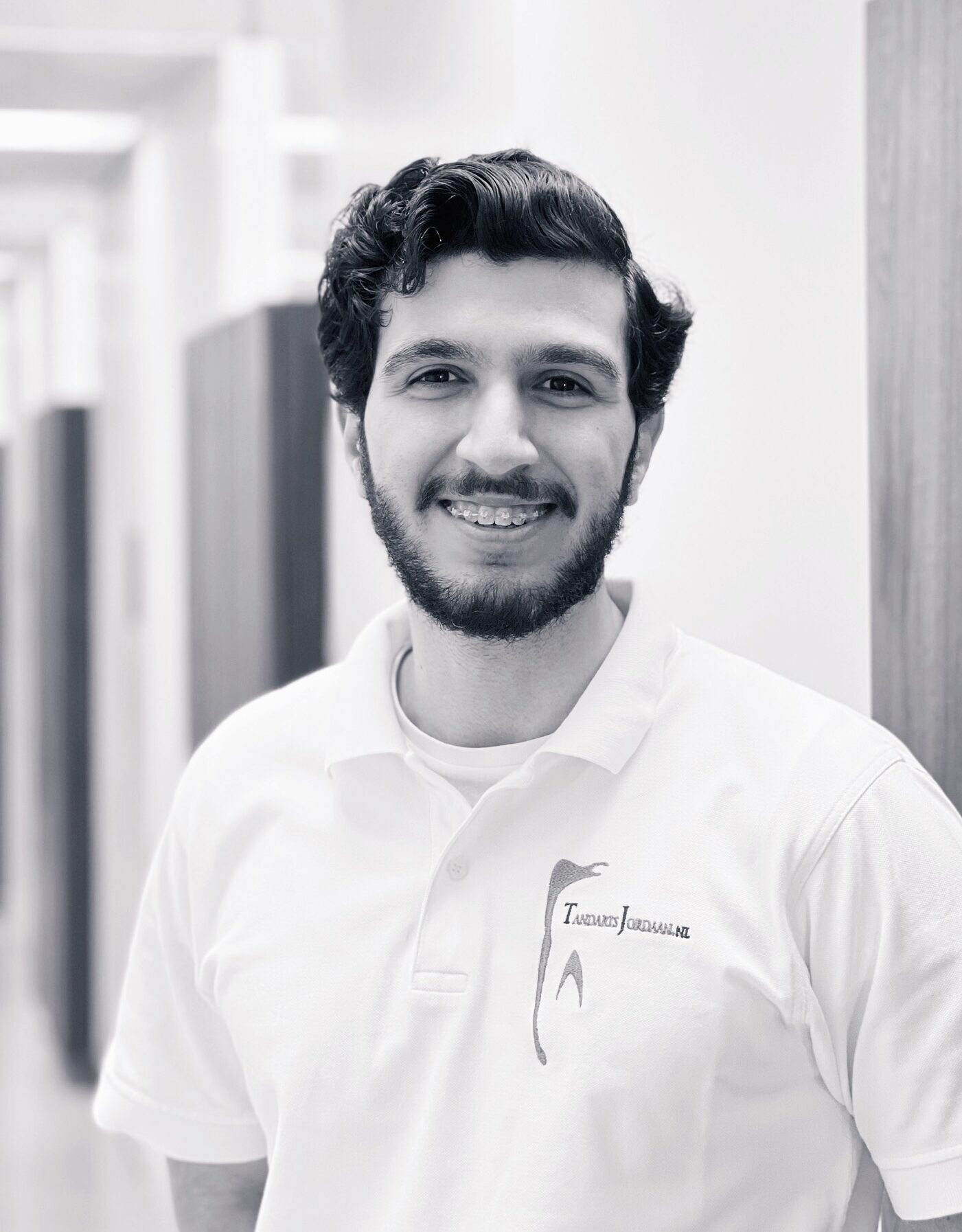 Baran Arisoy
Dental assistant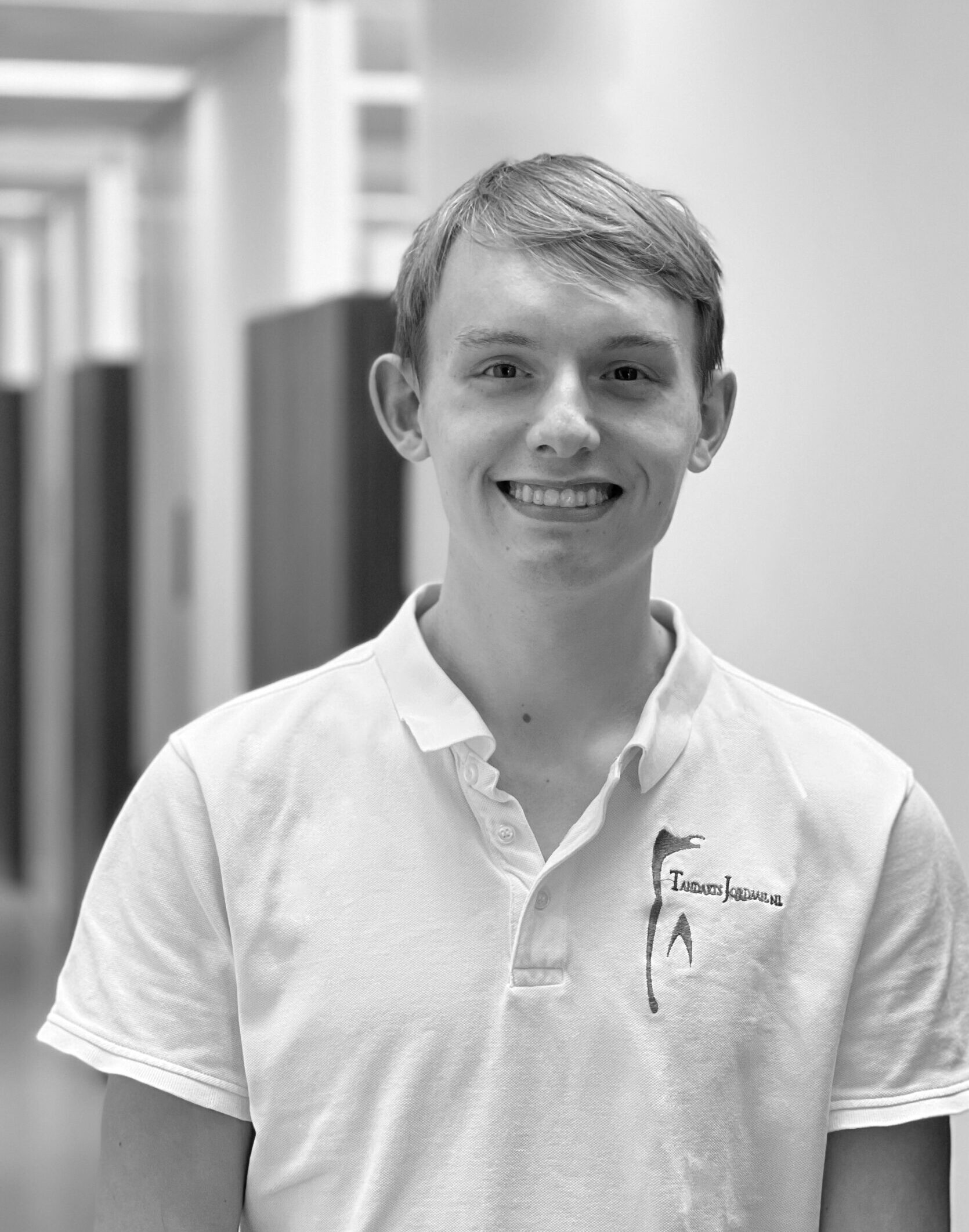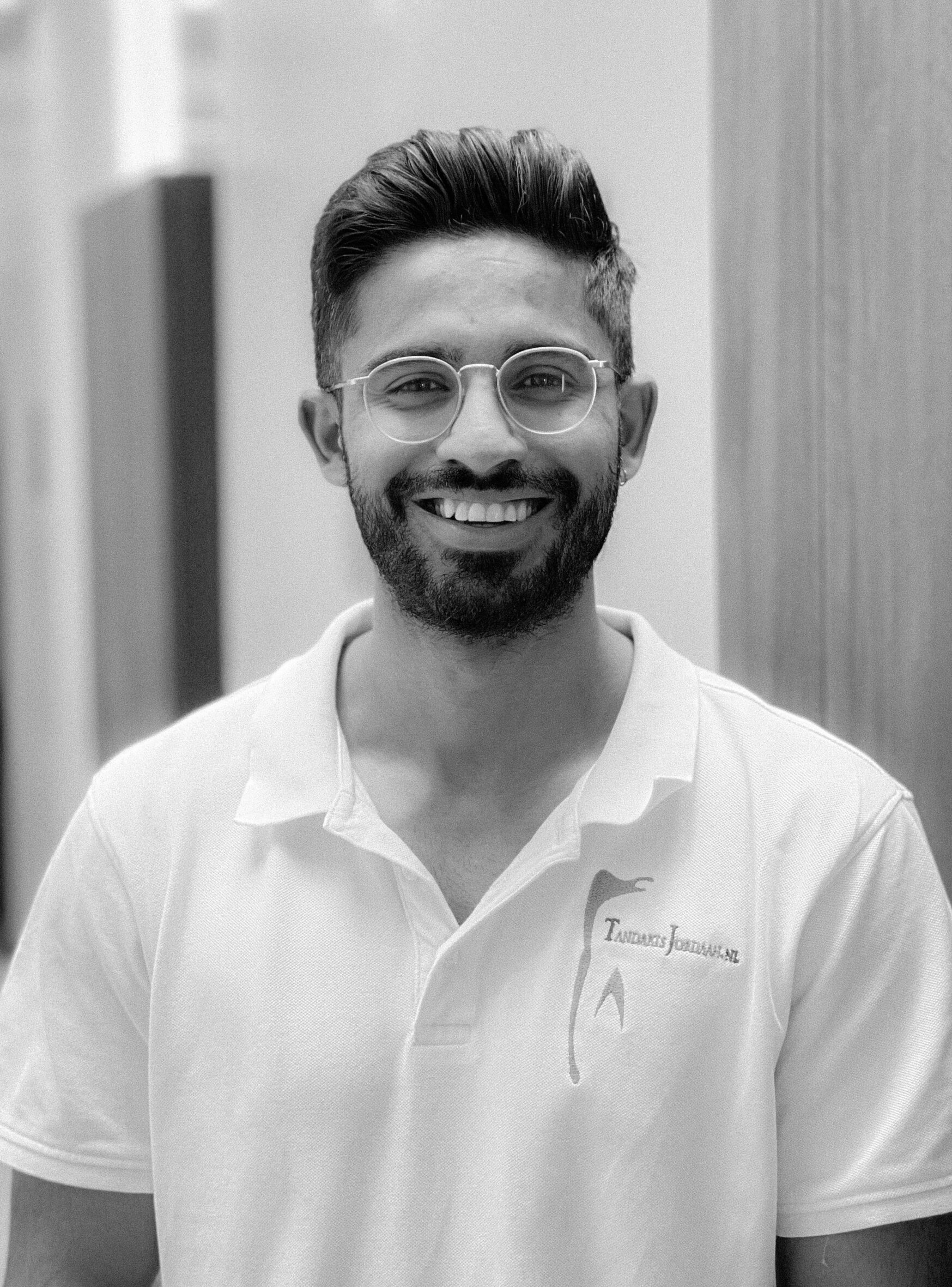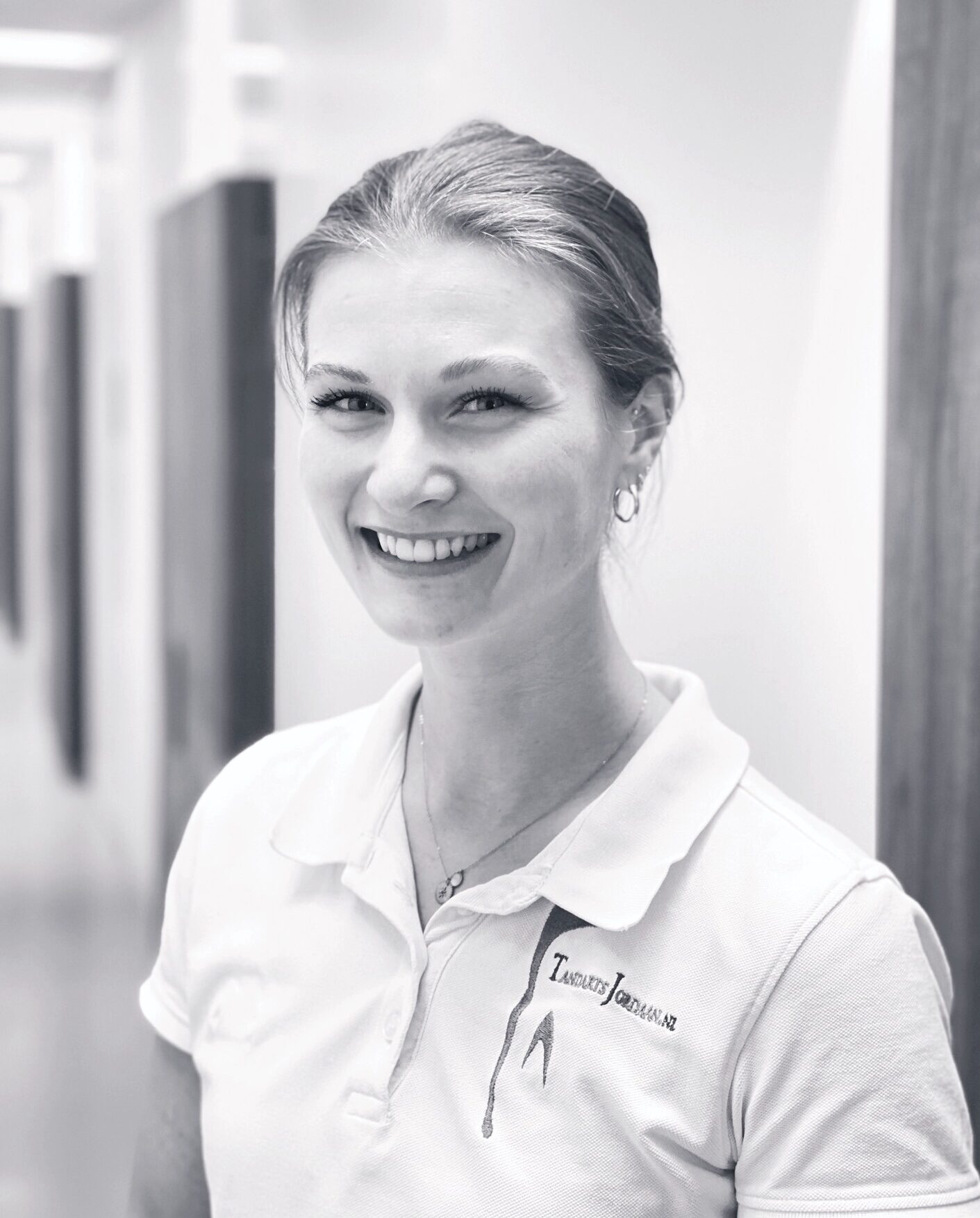 Nina Nijland
Dentist, specializing in periodontology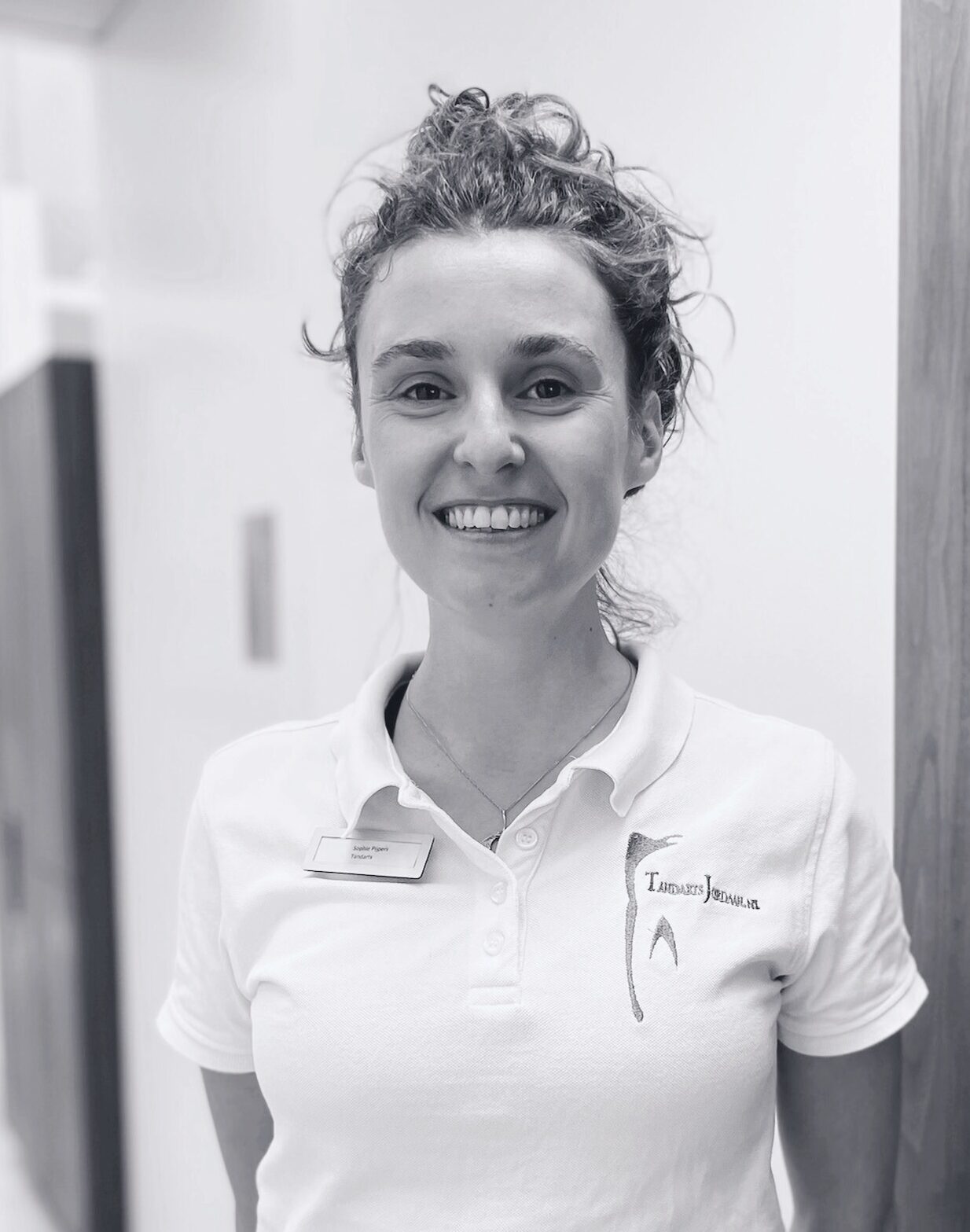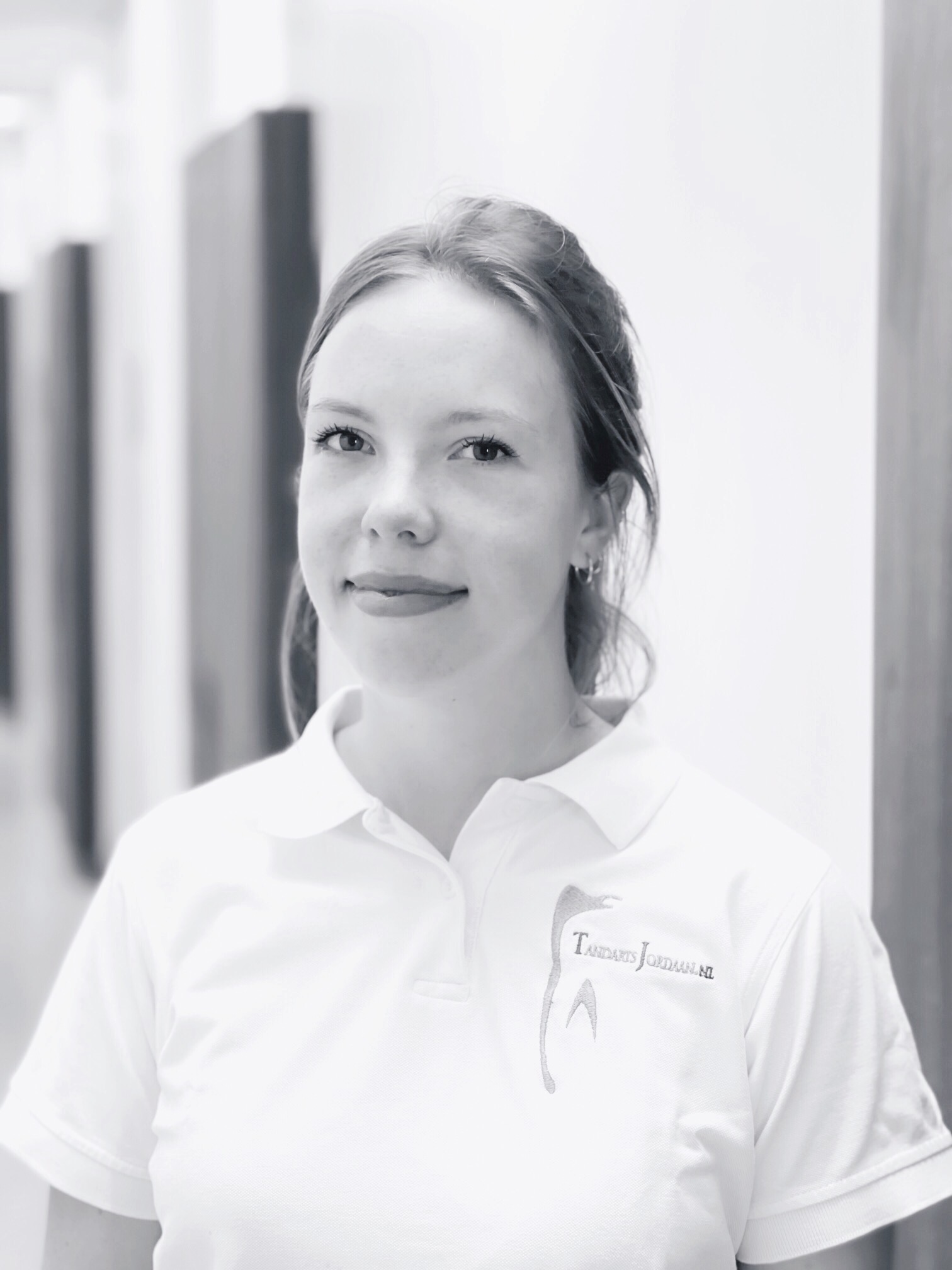 Josje de Bruijne
Dental assistant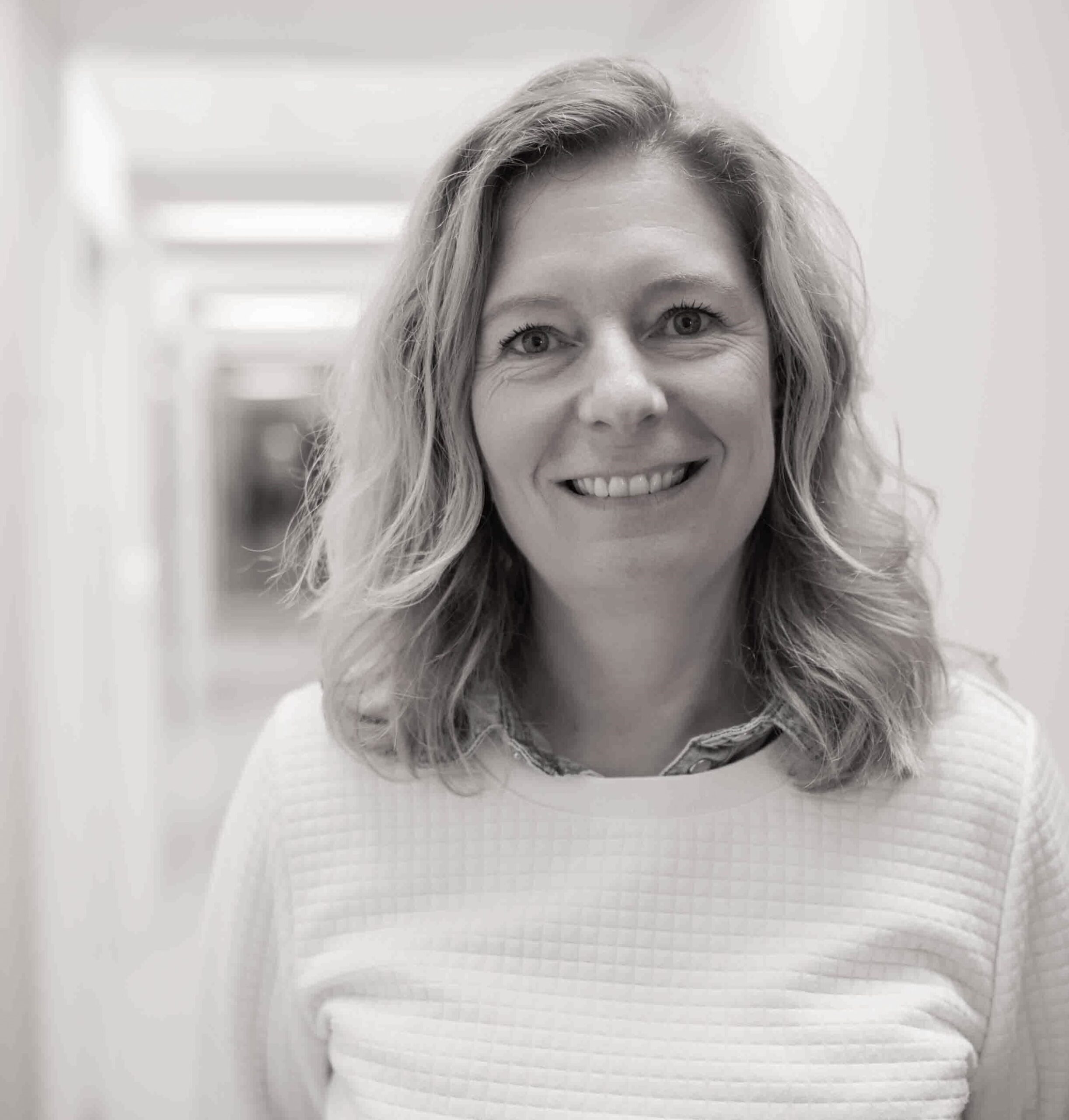 Leontien de Jong
Receptionist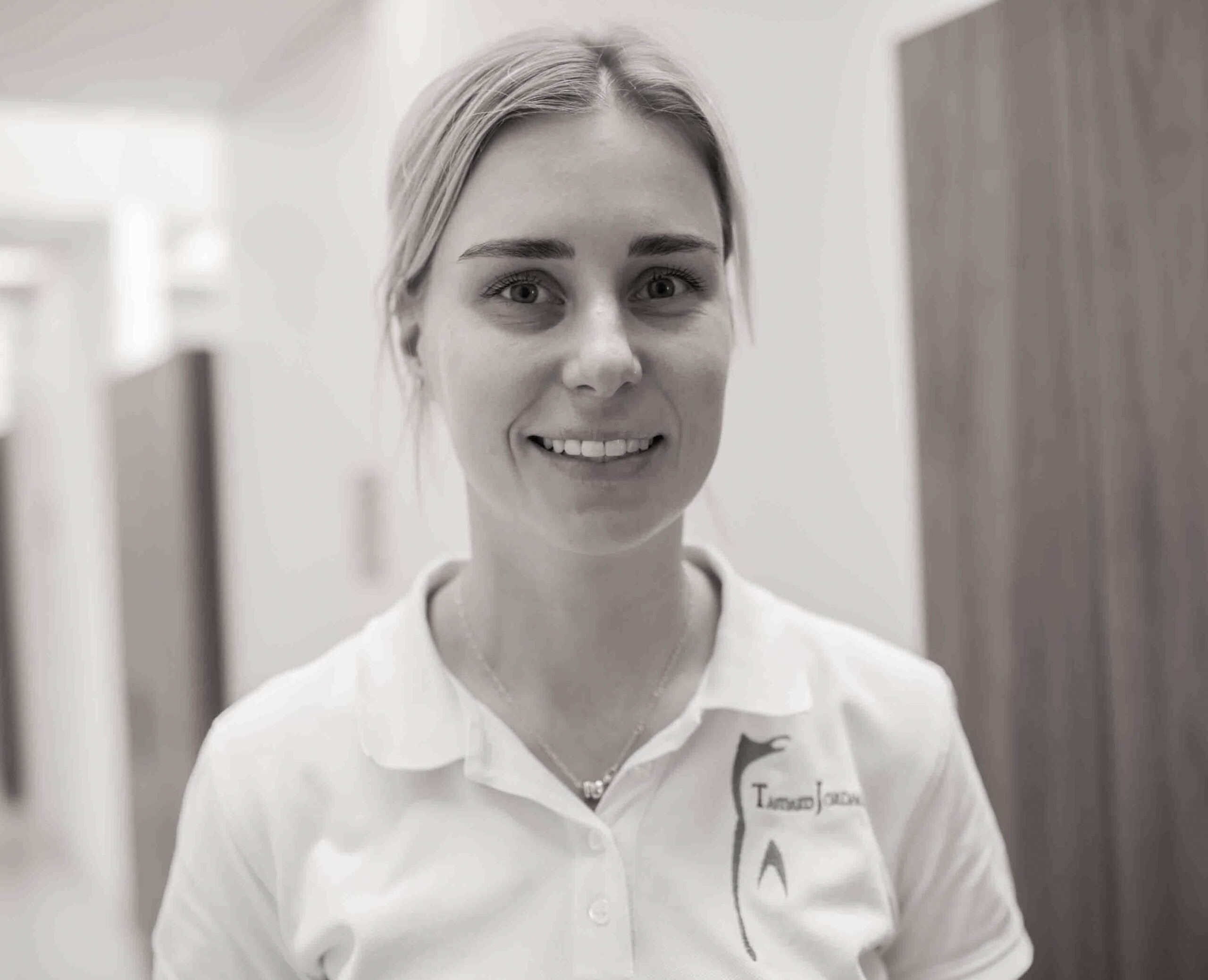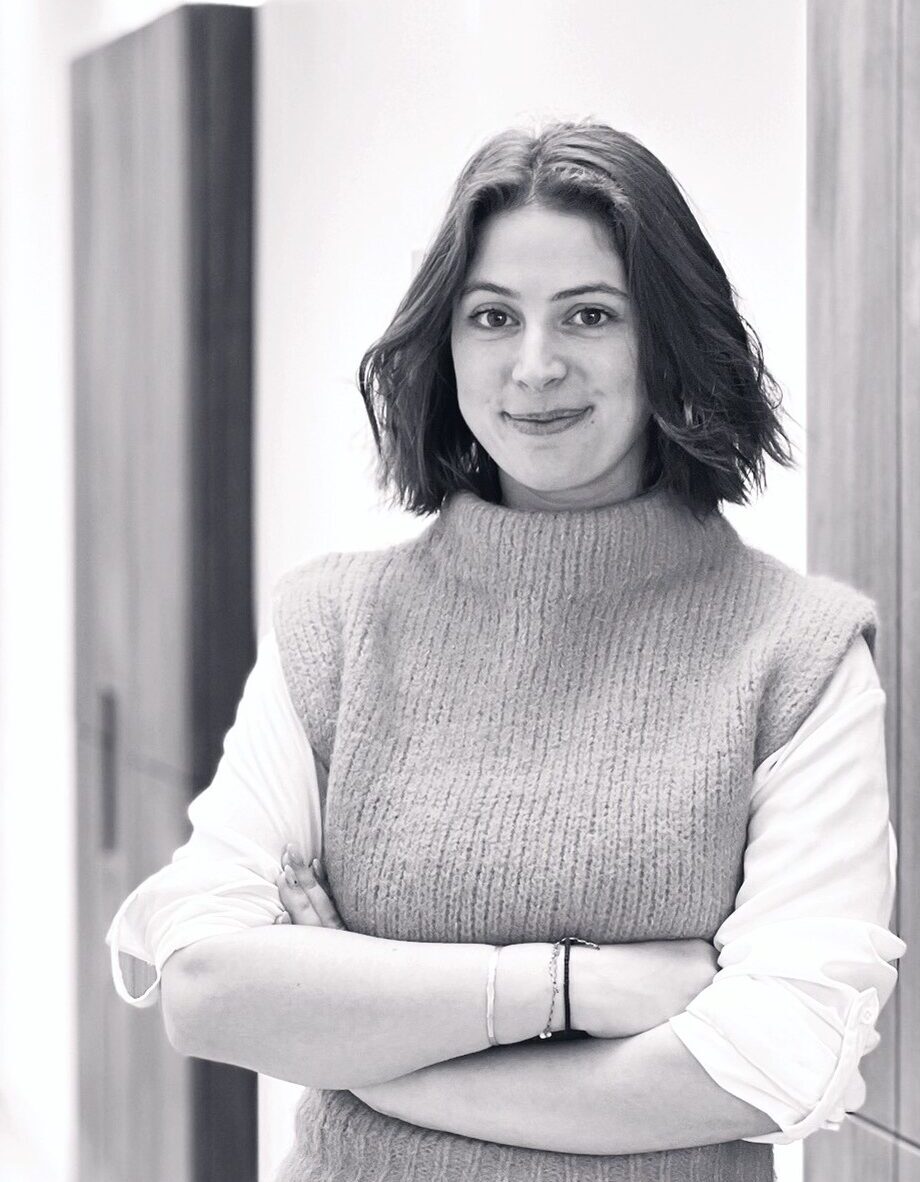 Jana Chatziliontos
Receptionist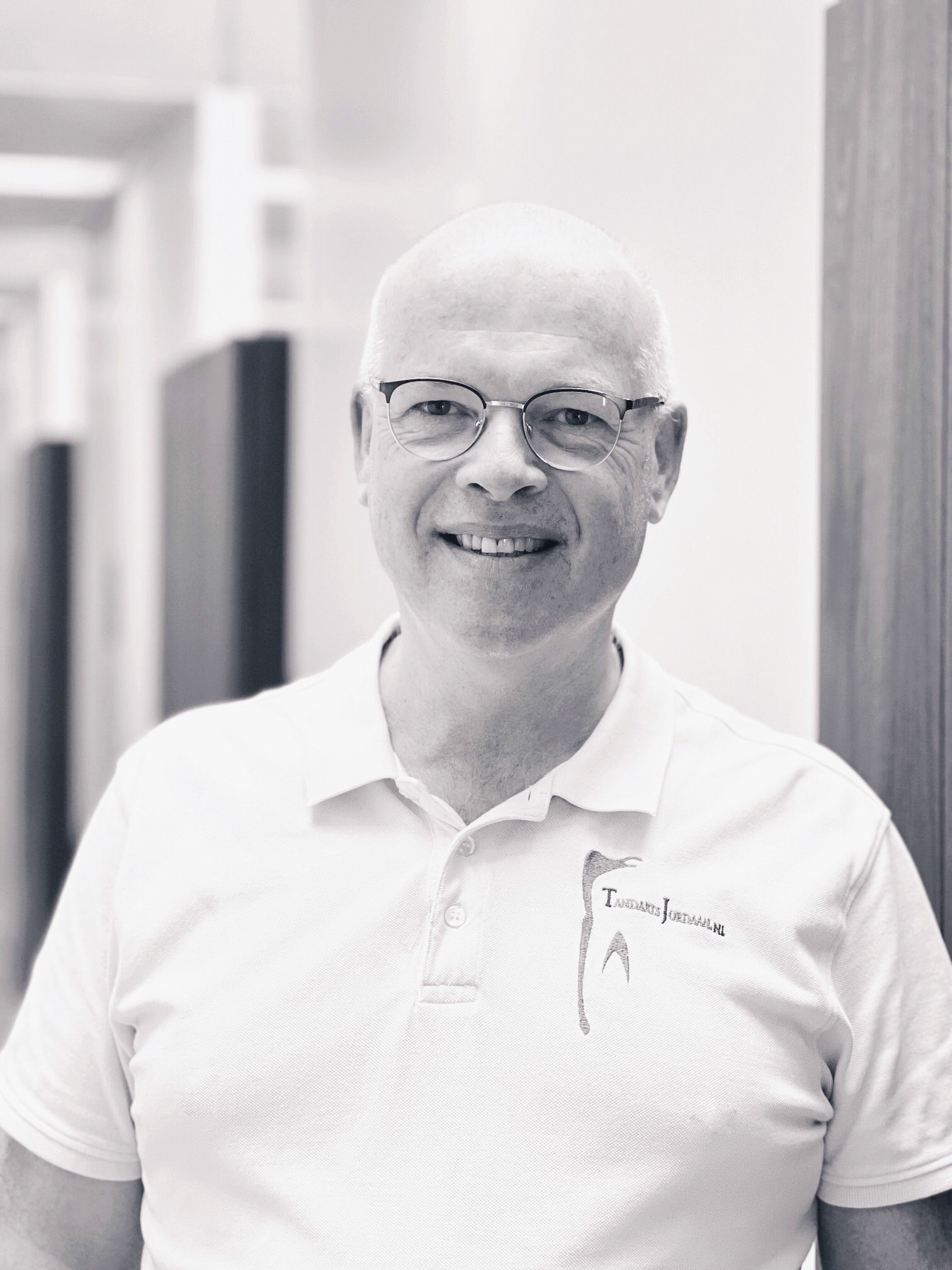 Rein van Heukelom
certified NVOI implantologist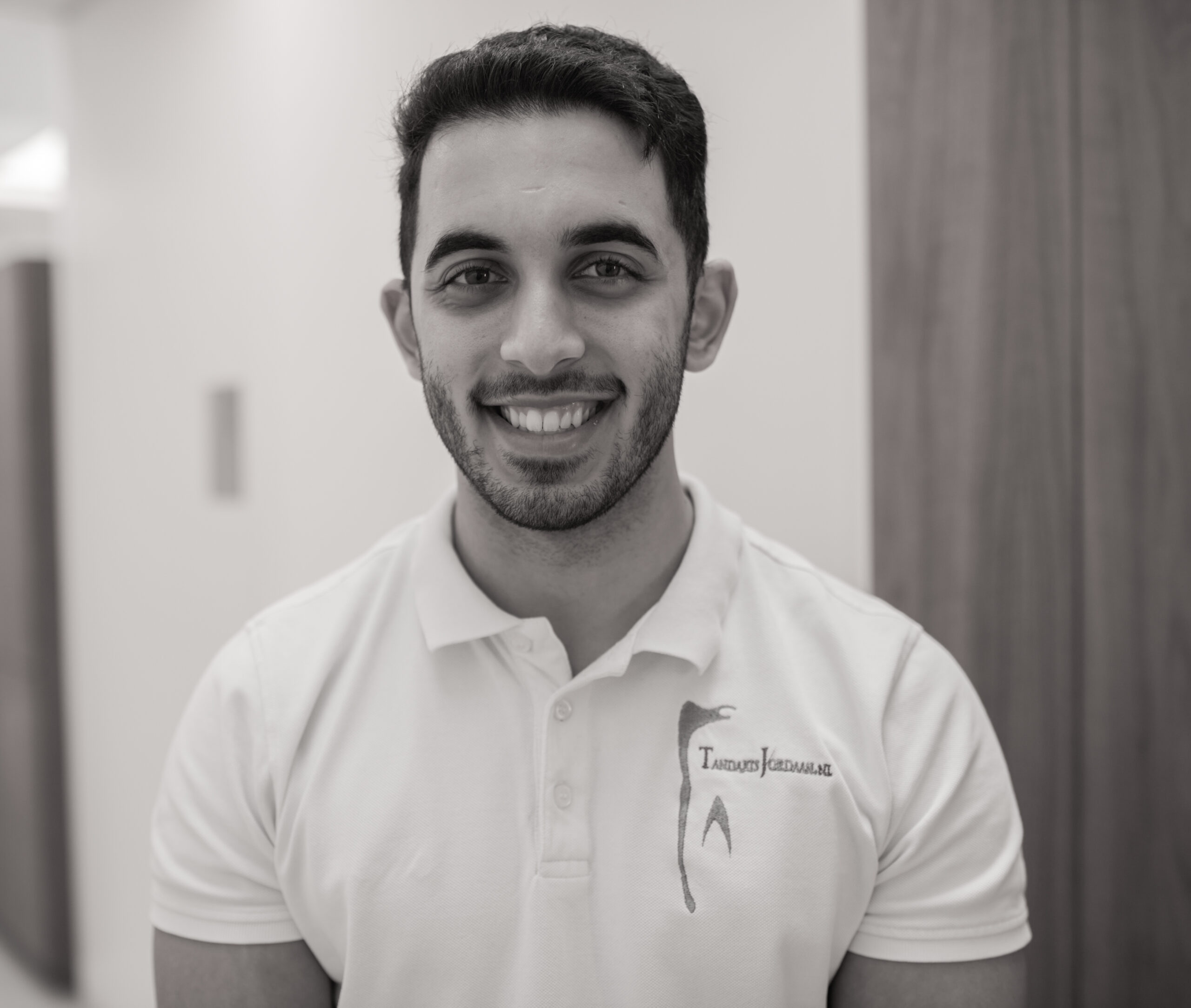 Zubair Mahmoud
Dental assistant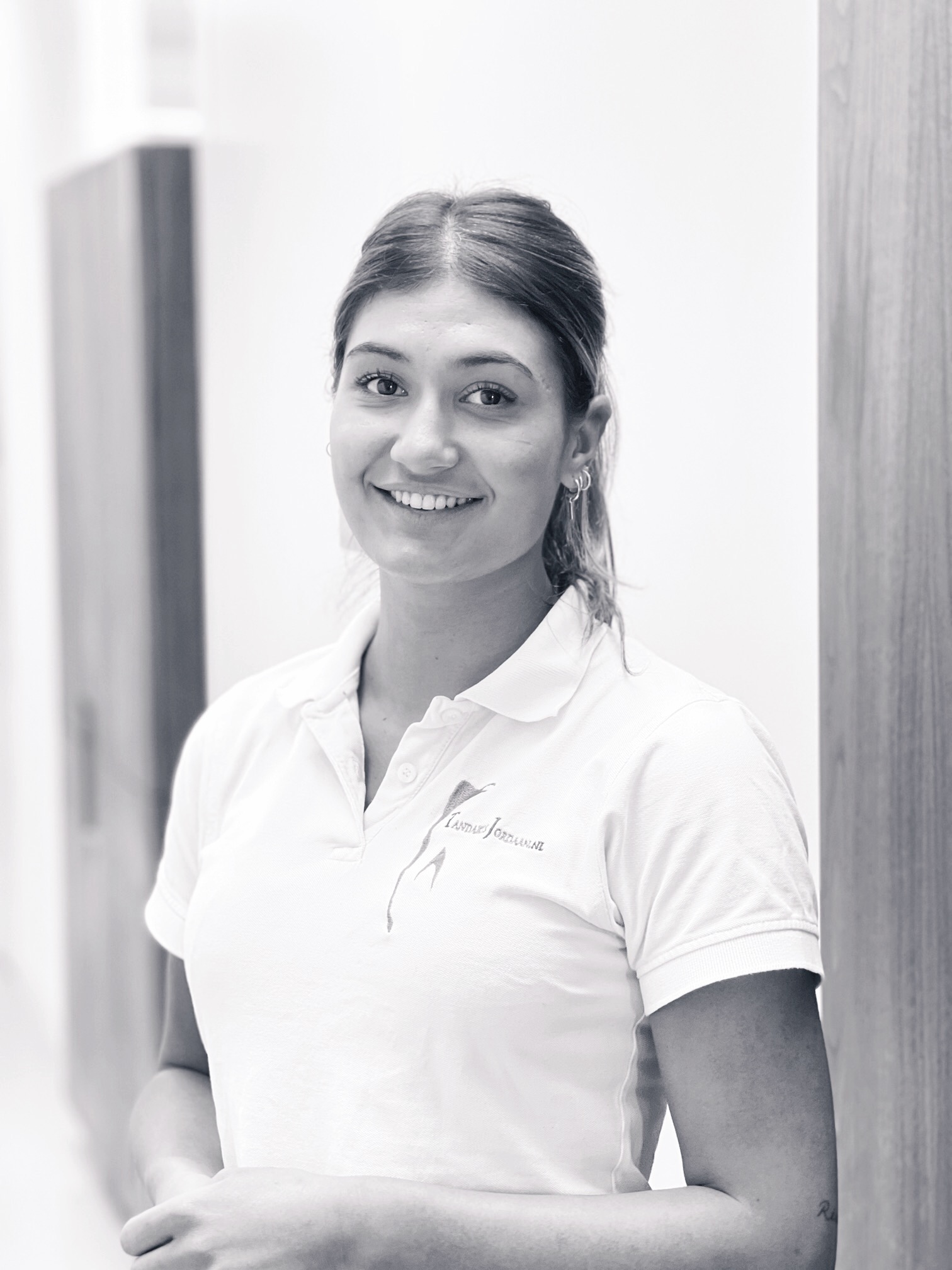 Showa van Es
Dental assistant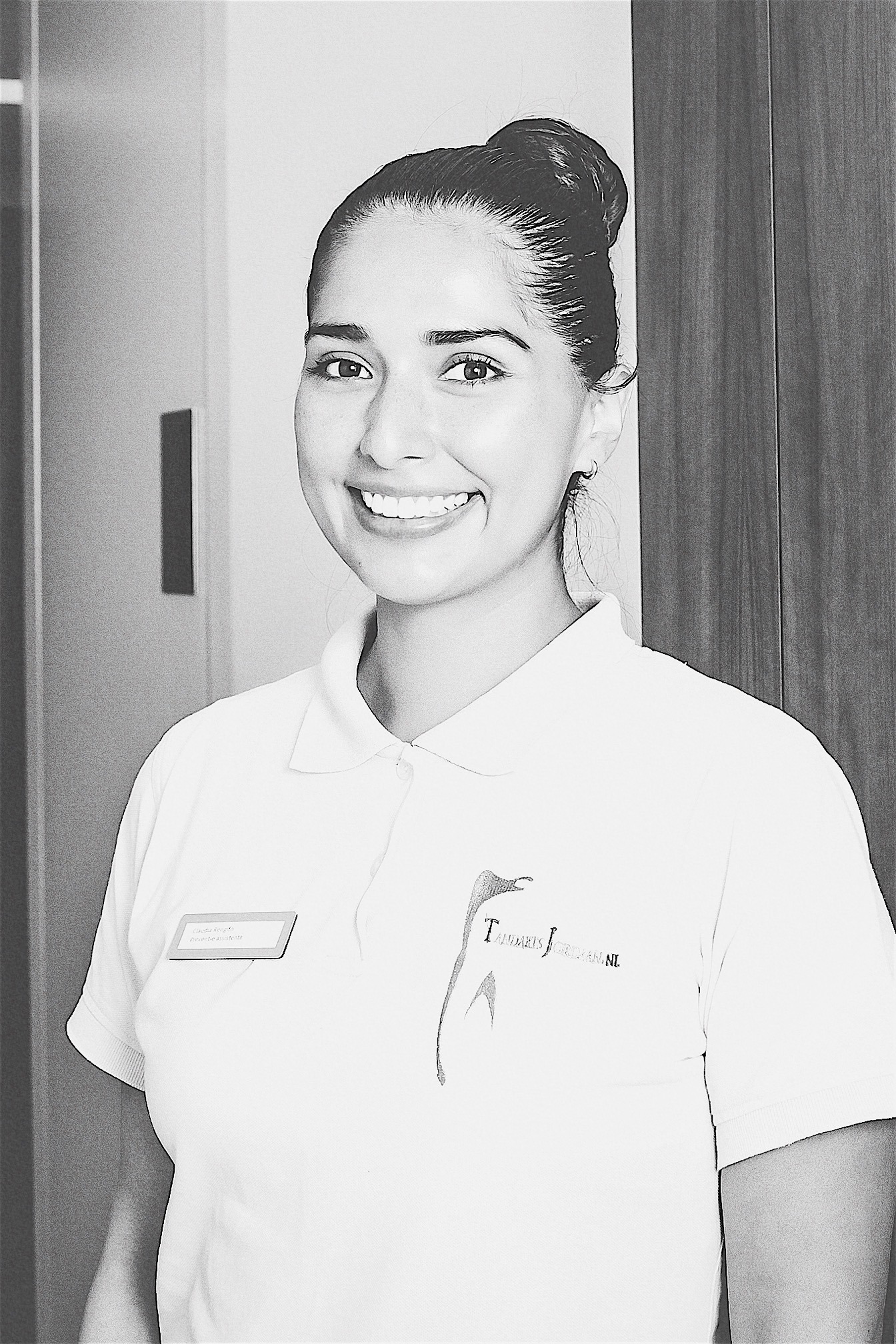 Claudia Rengifo
Periodontics assistant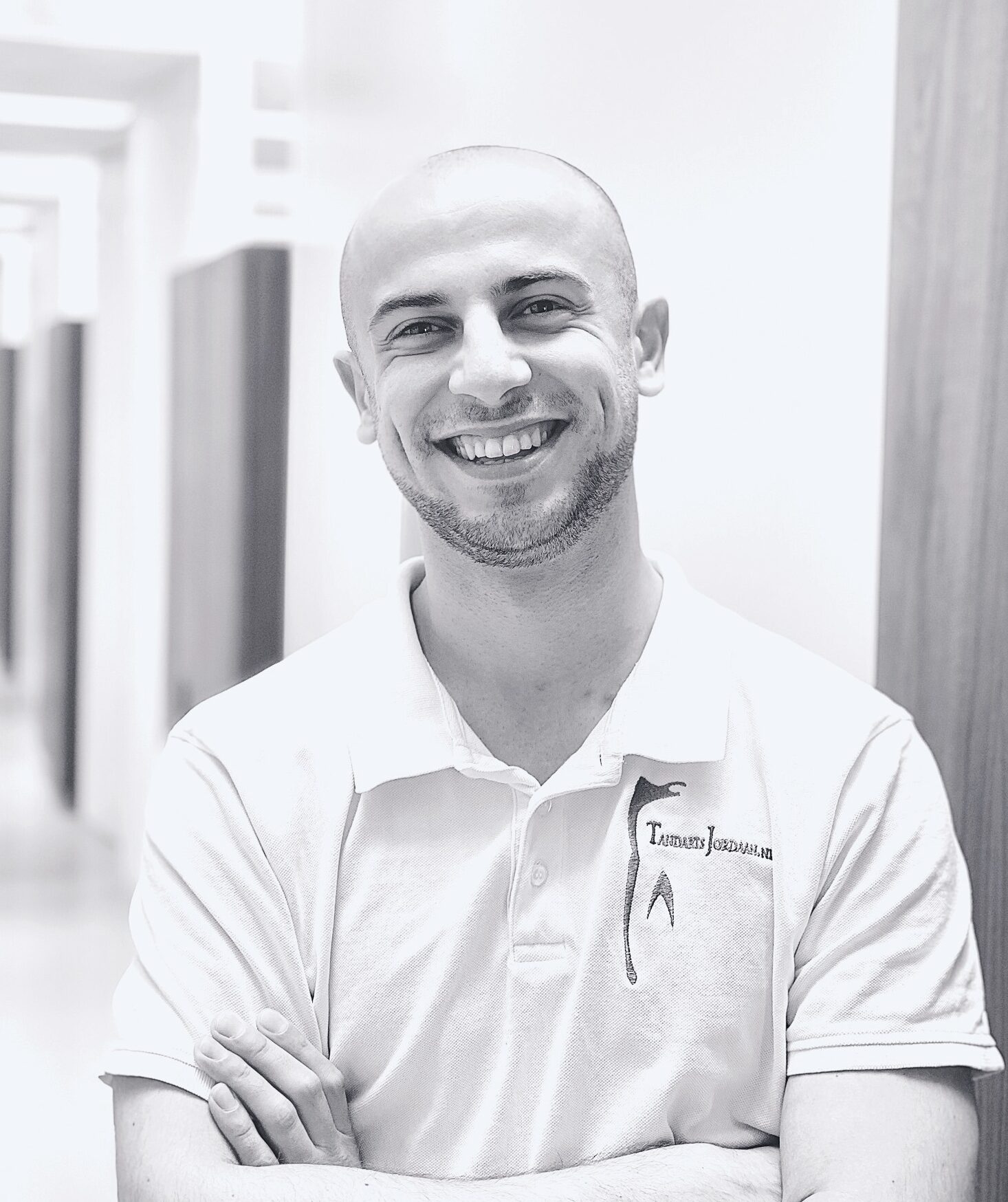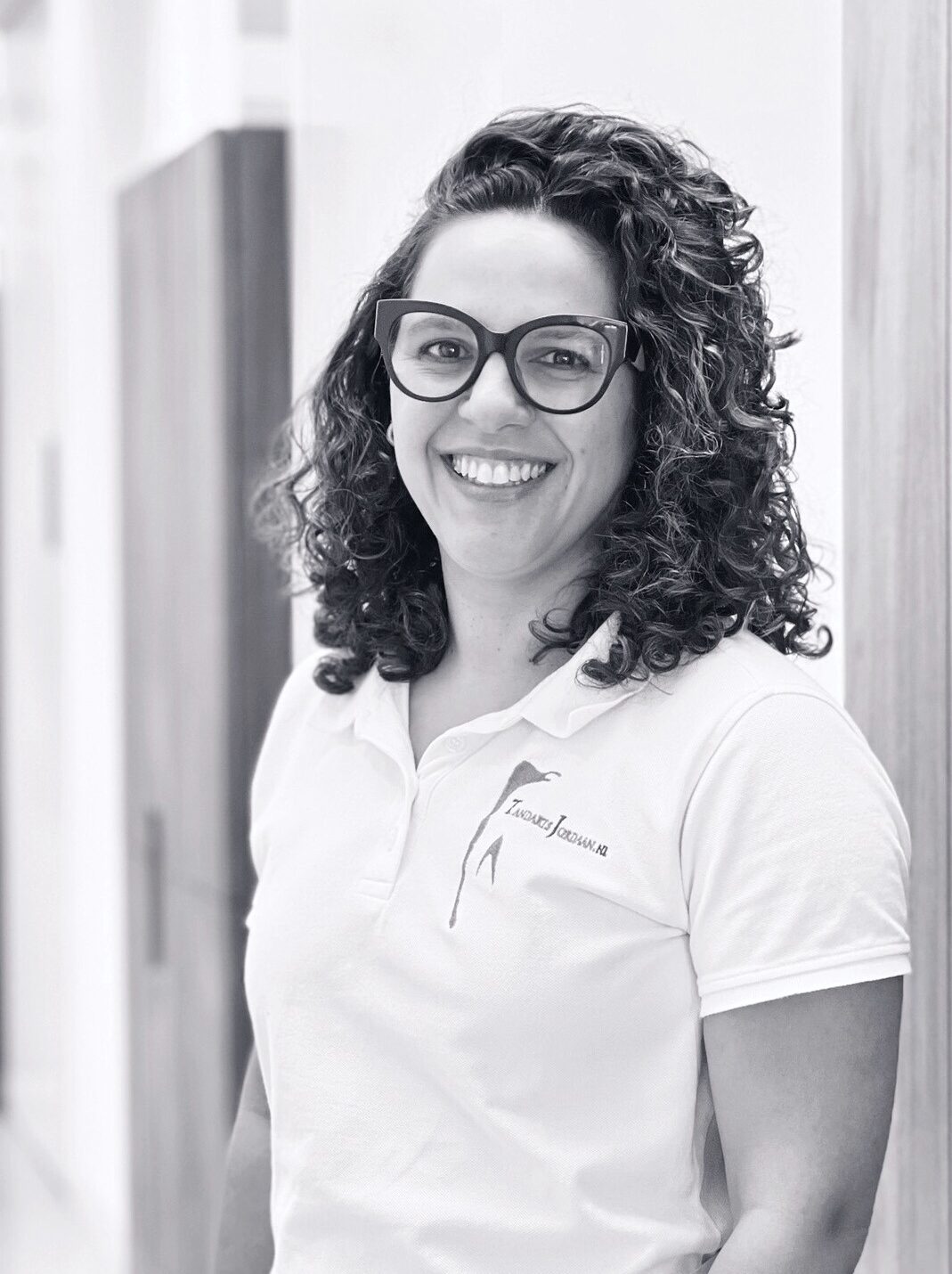 Beatriz Betti
Orthodontics, invisalign doctor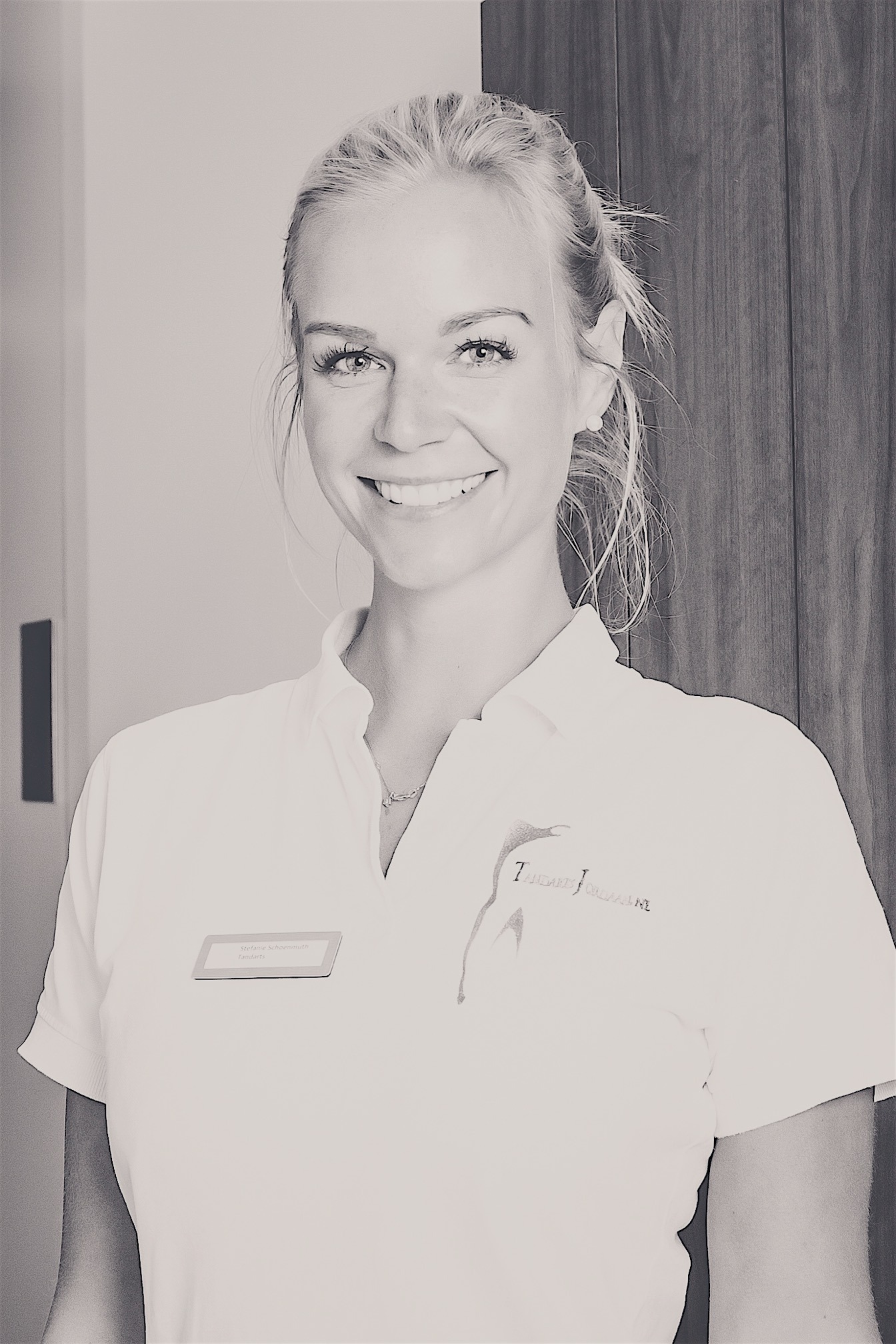 dr. Stefanie Schönmuth
Dentist, PhD in dentistry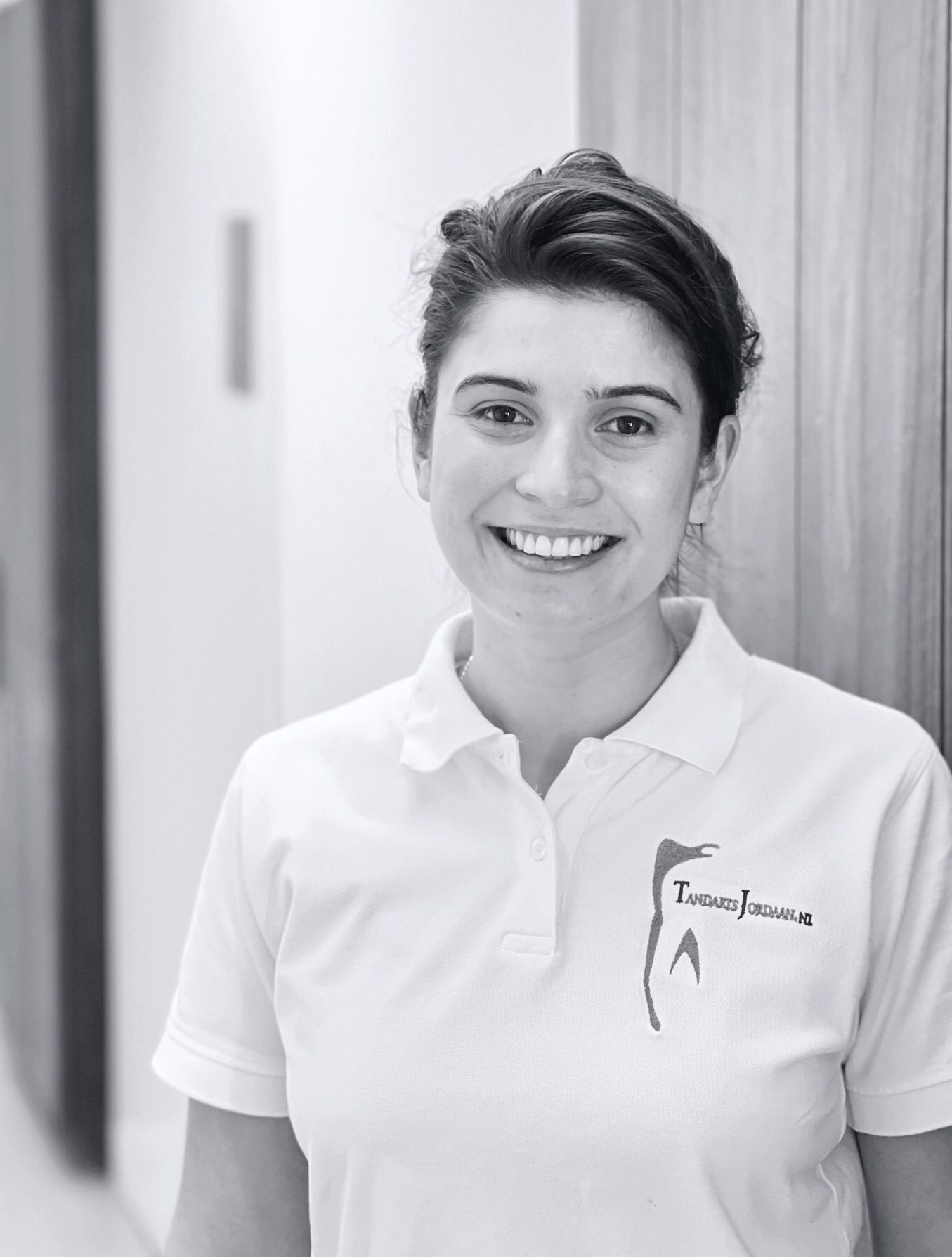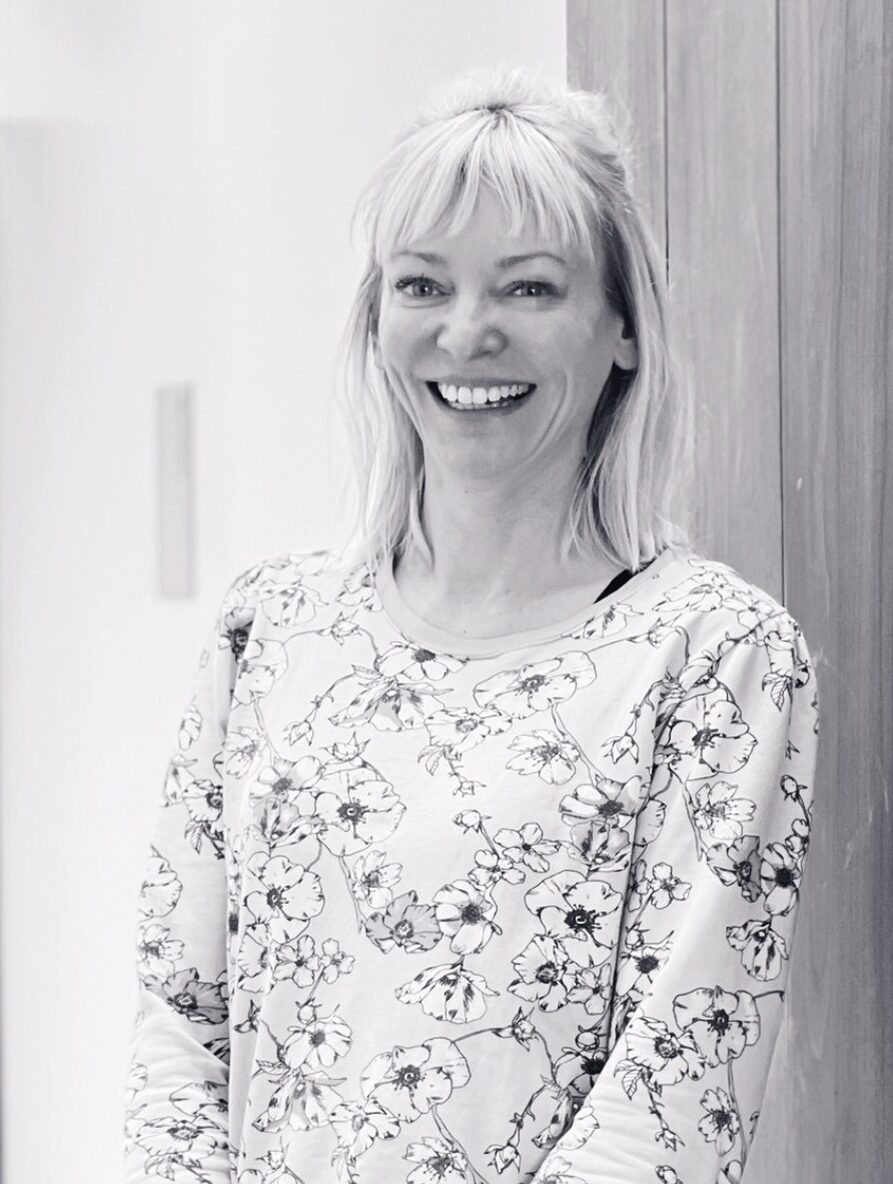 Alexandra Schluter
Receptionist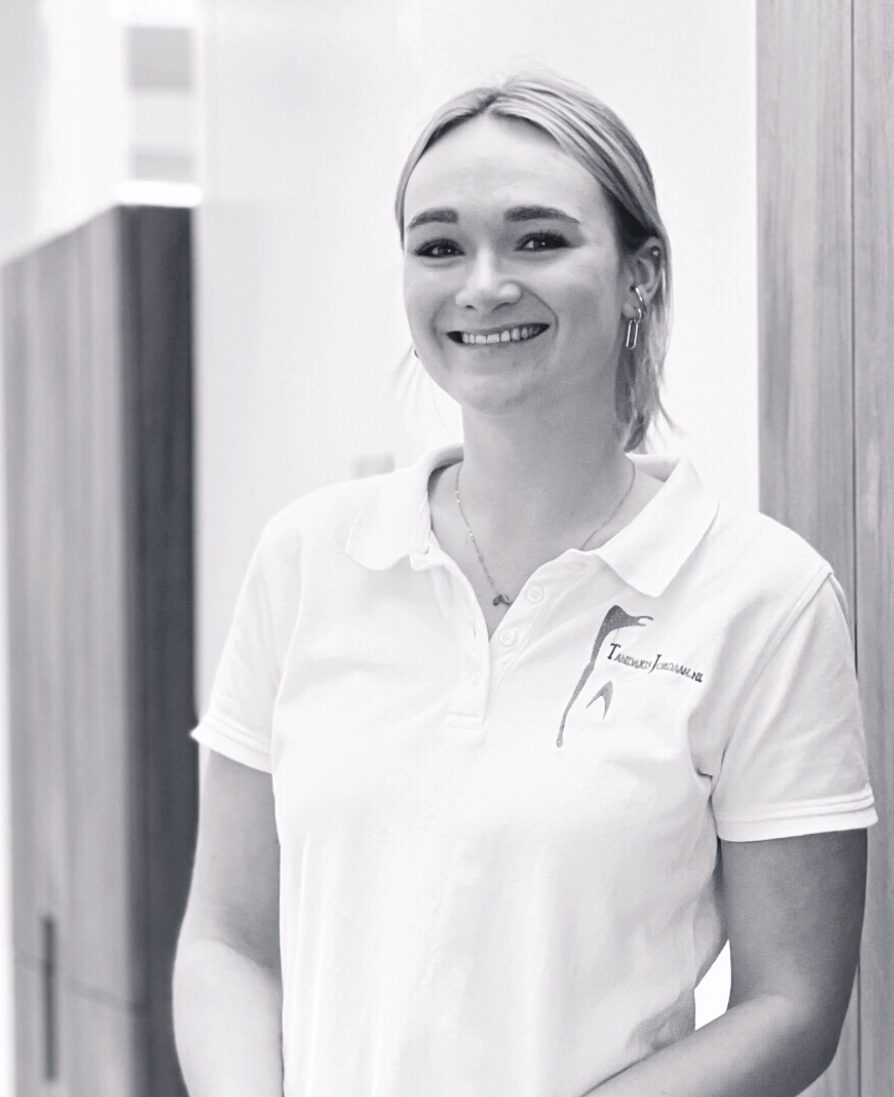 Courtney Willems
Dental hygienist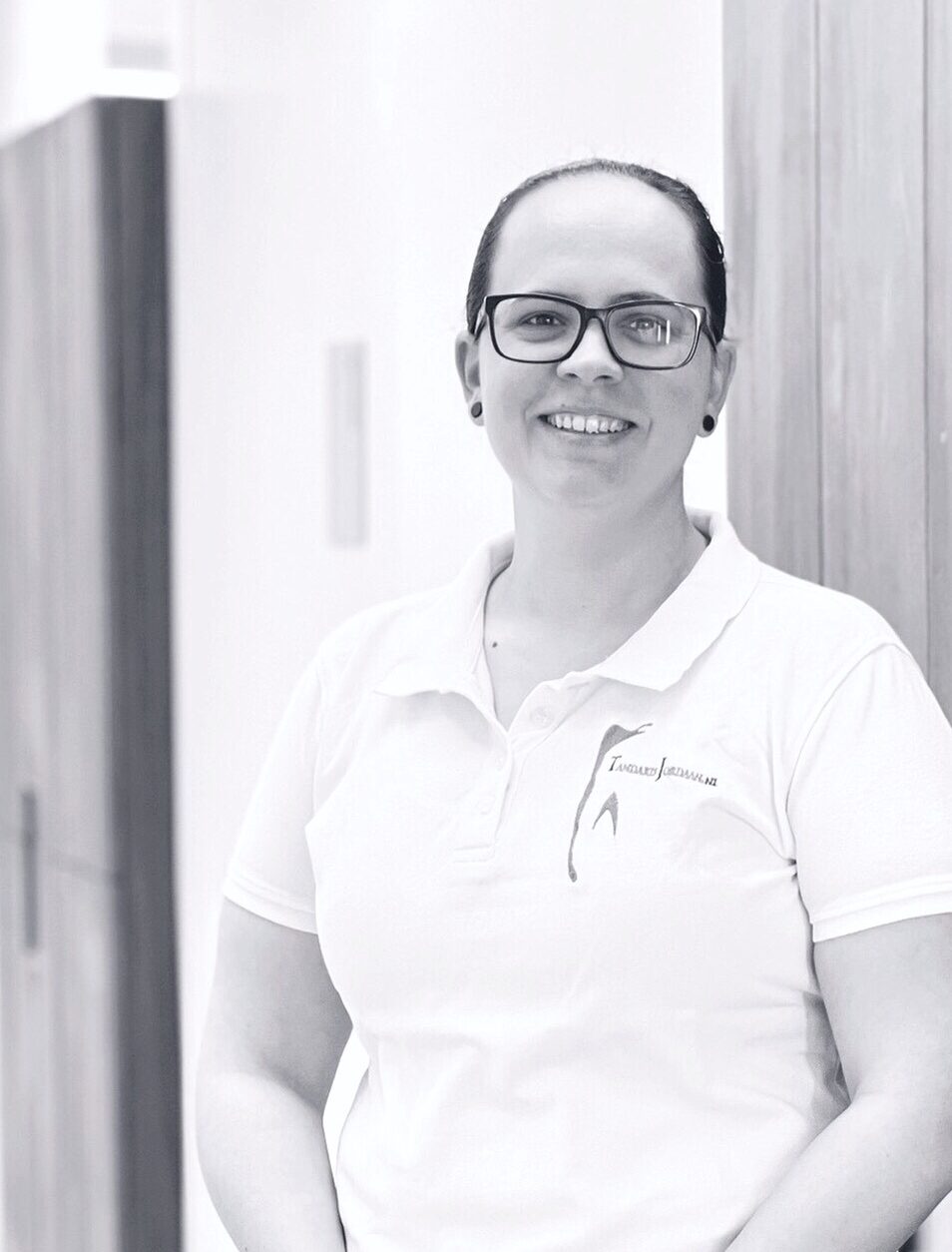 Timea Kern
Dental technician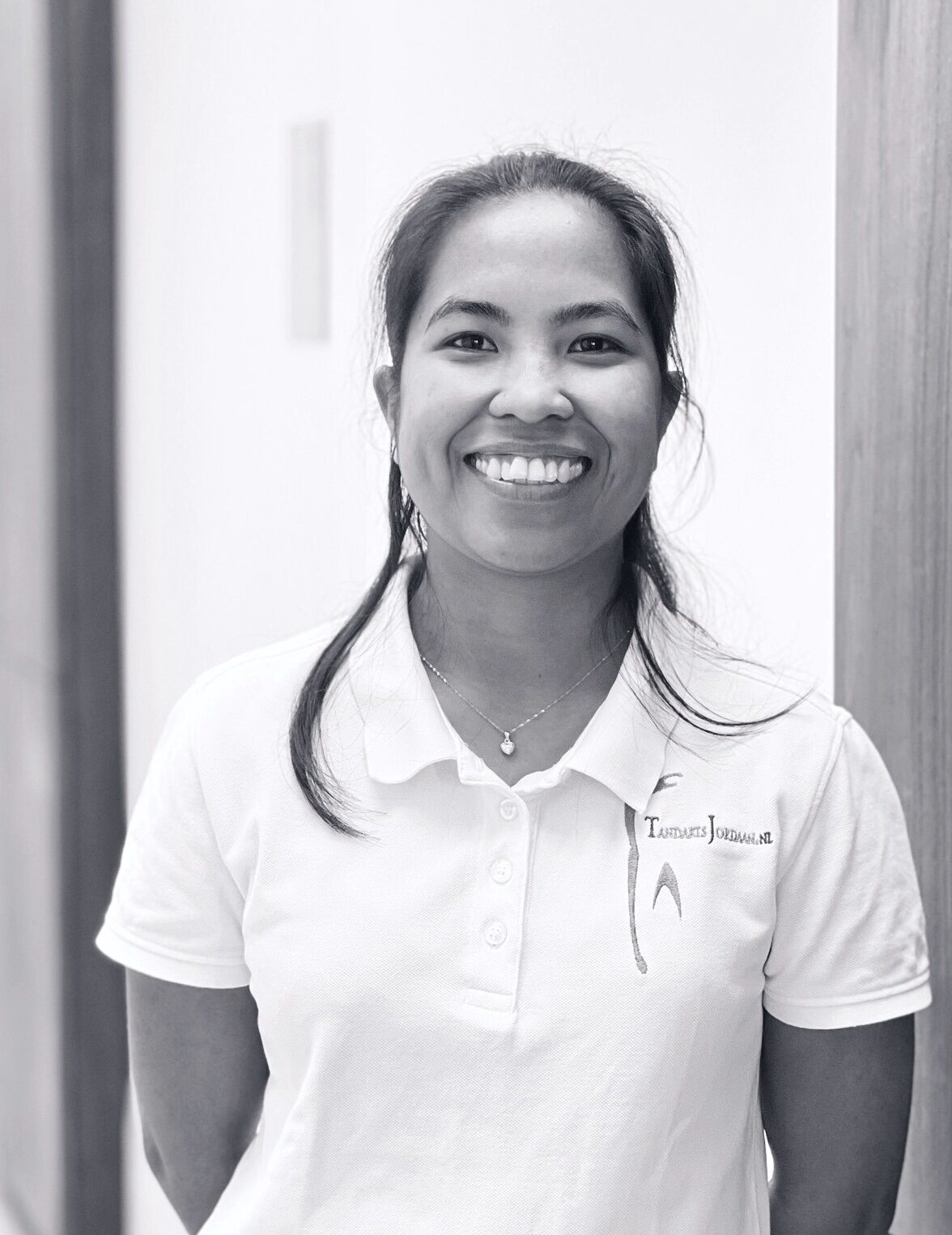 Jomerlea Saculles
Dental assistant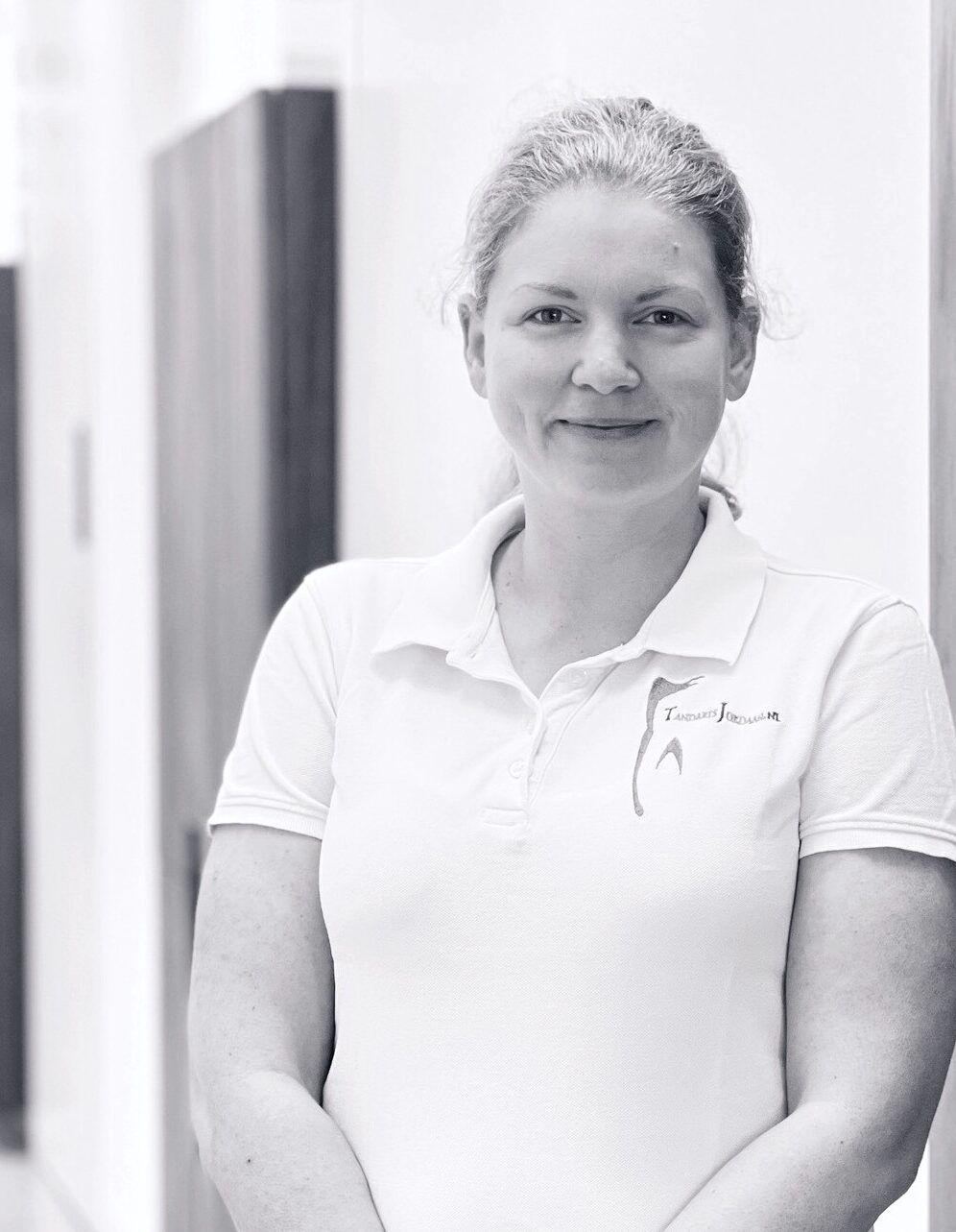 Fruszina Kern - Tamassy
Periodontitis assistant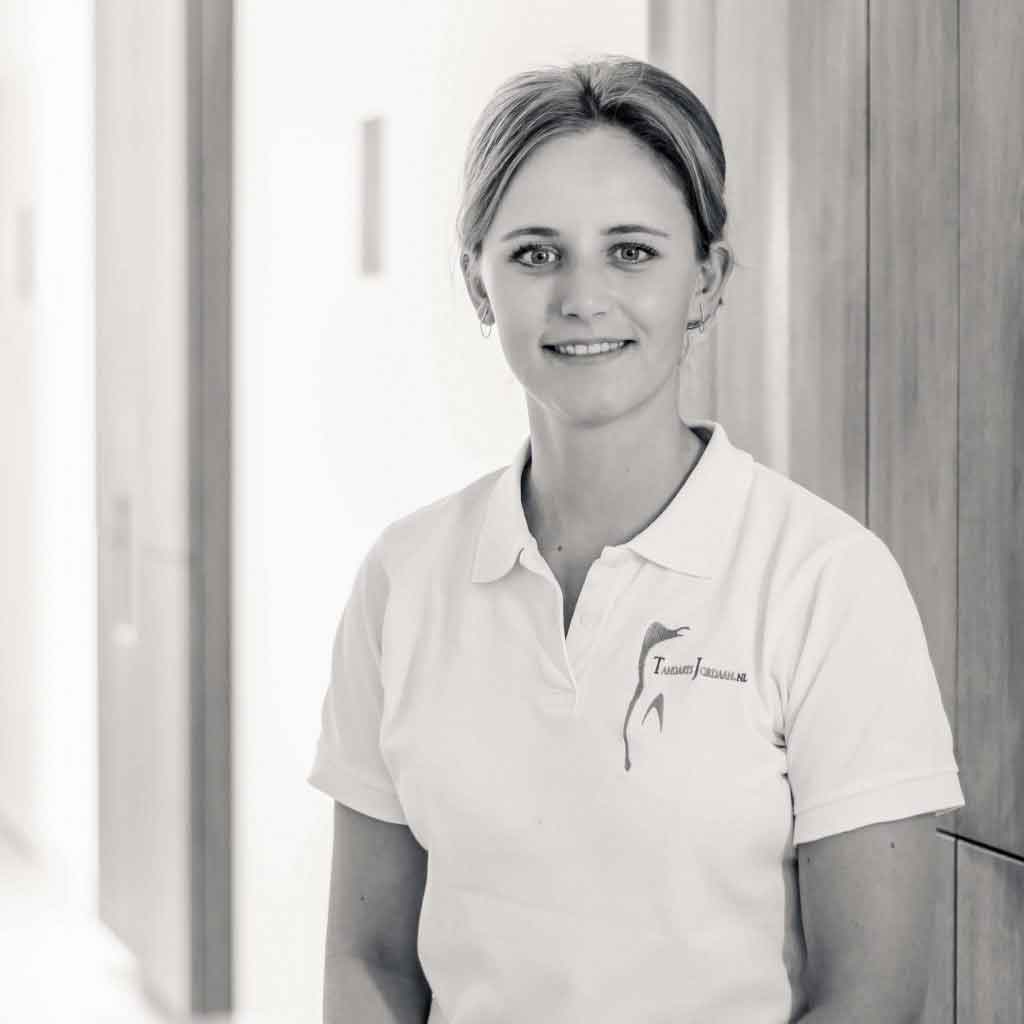 Rozemarijn Maat
Oral hygienist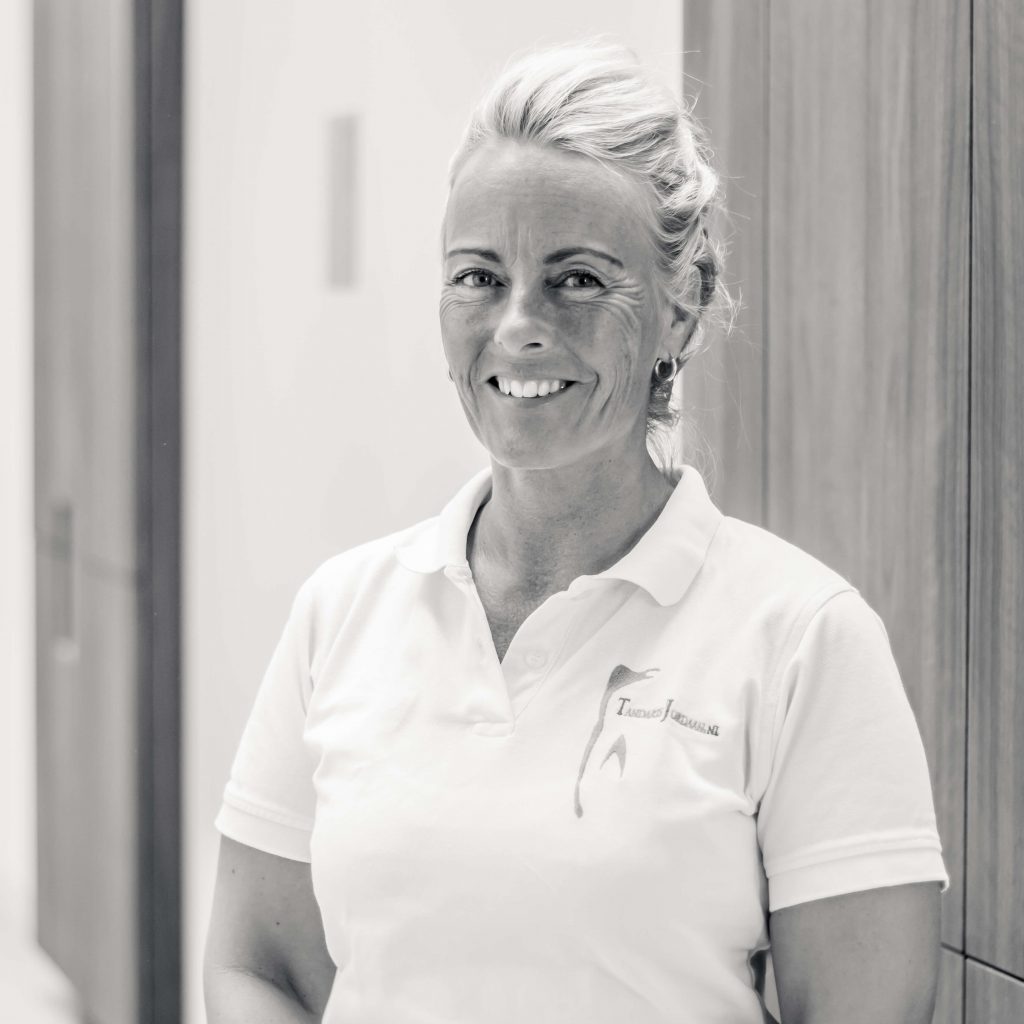 Patricia Kneppers
Prevention assistant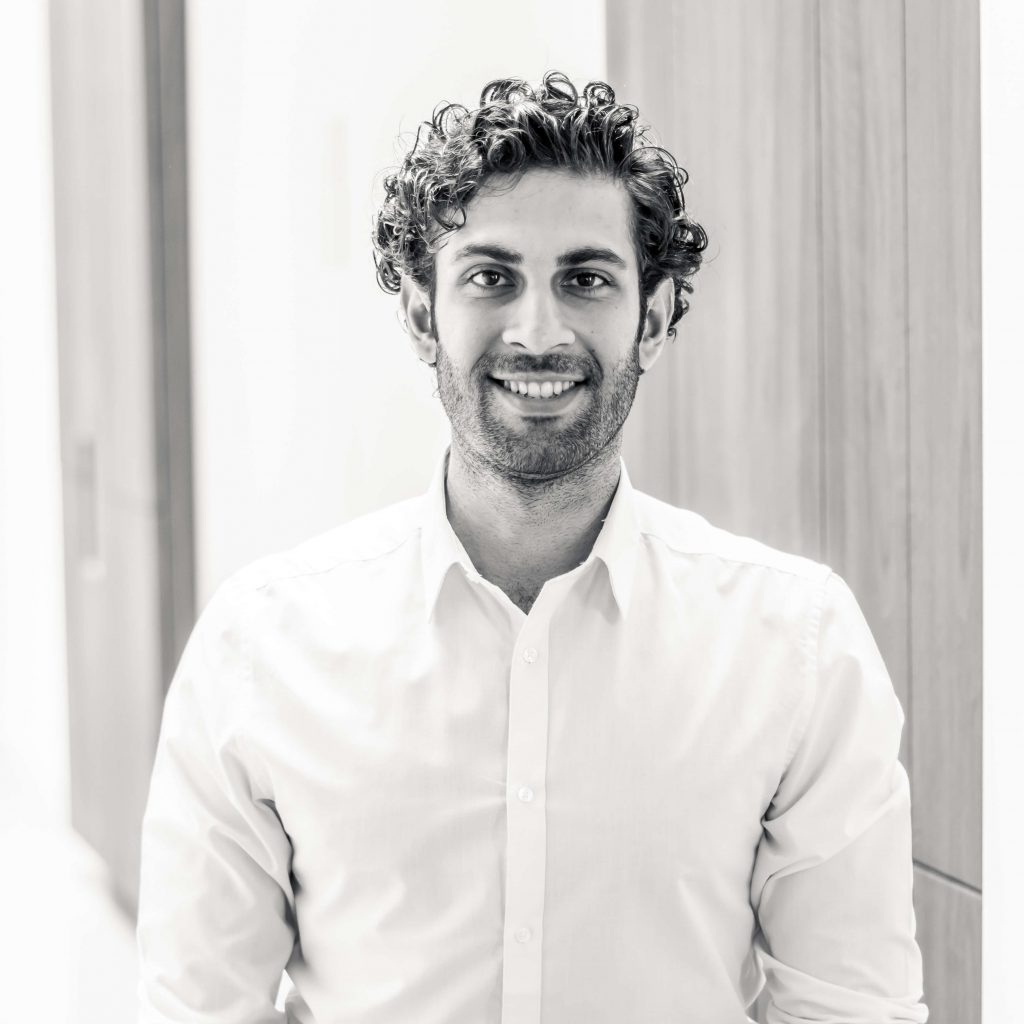 Mgrdich Amroian
Dental technician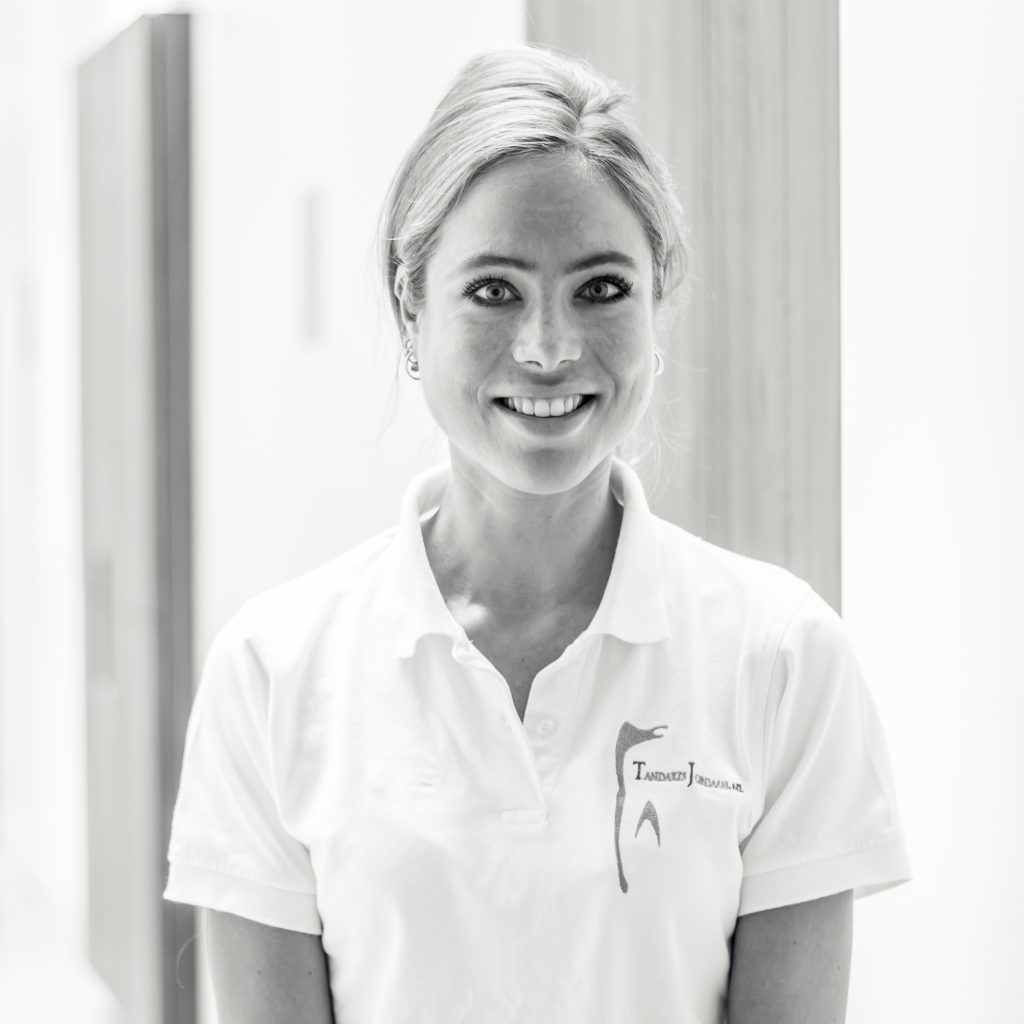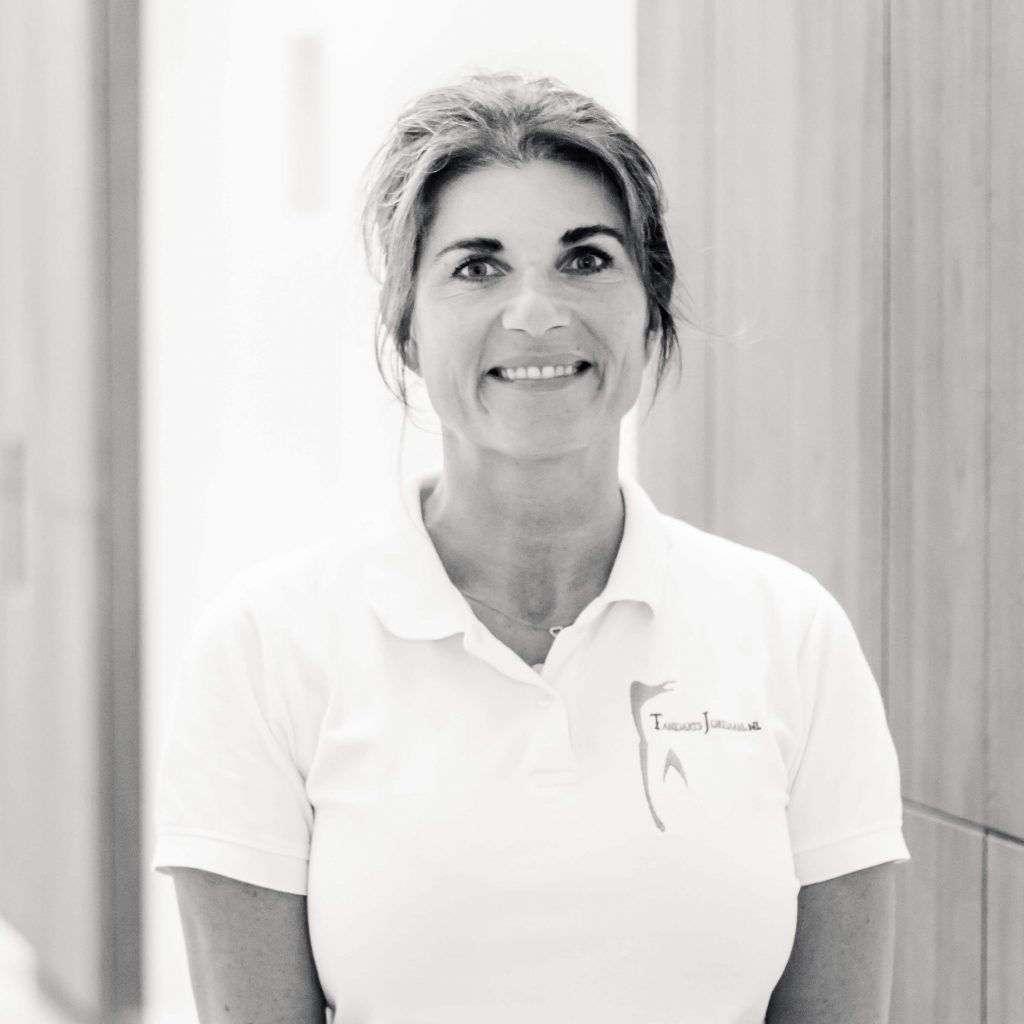 Linda van Zoomeren
Housekeeper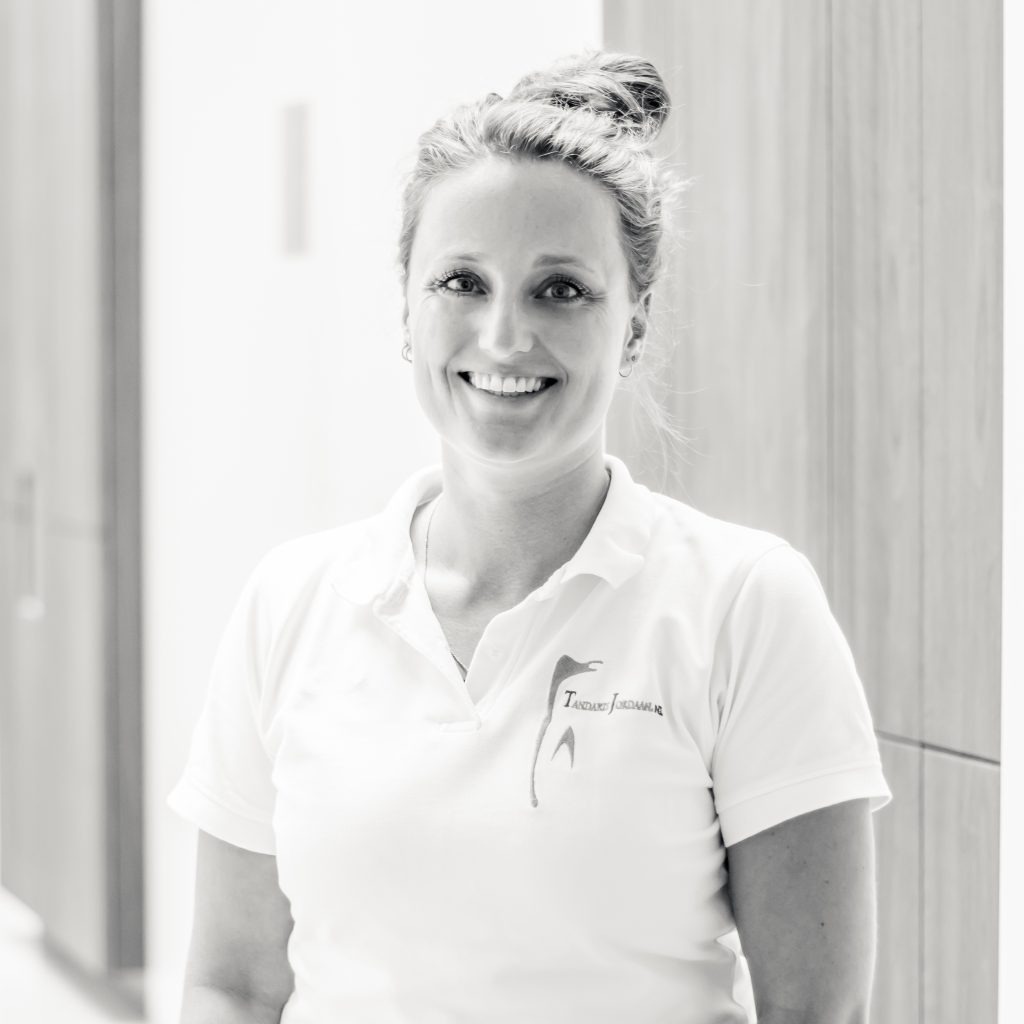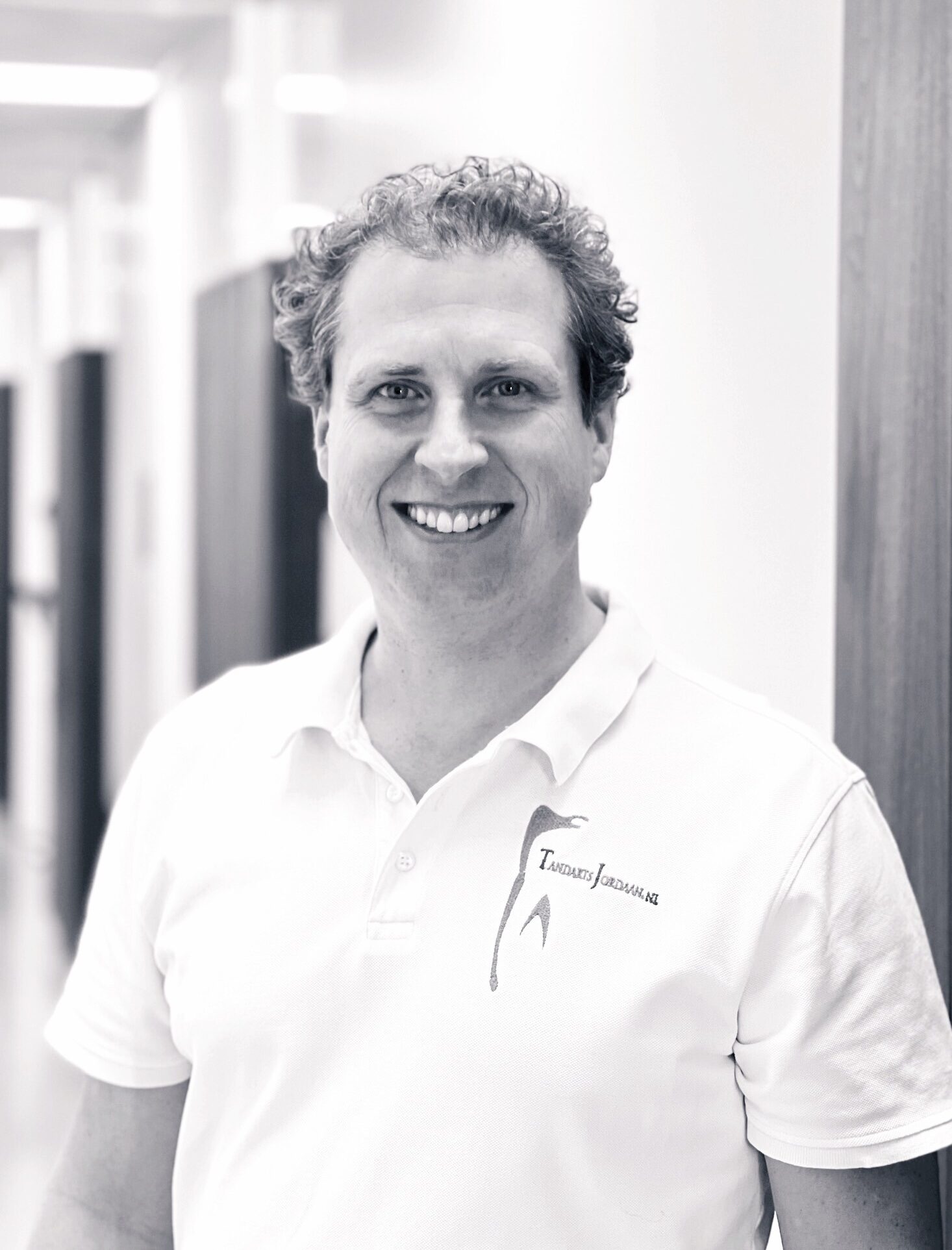 Maarten Vaartjes
Dentist and owner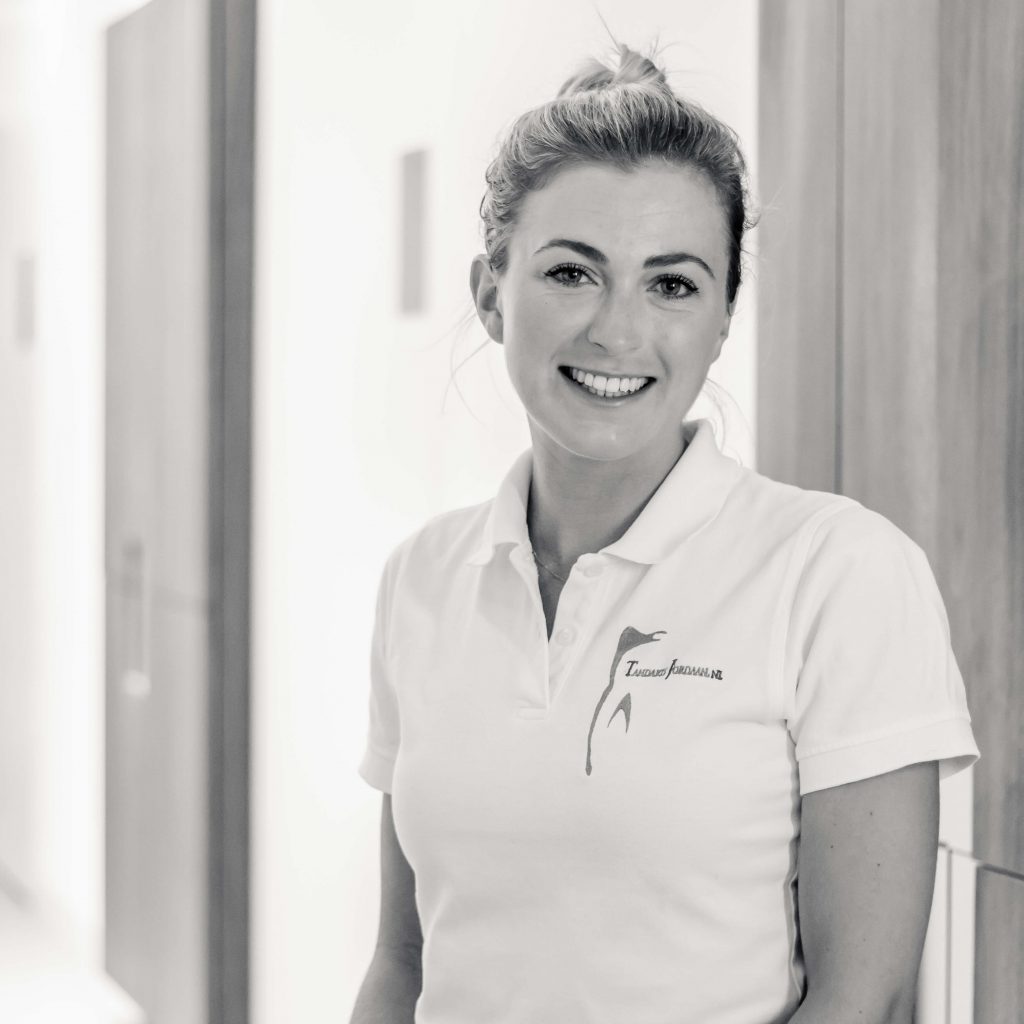 Anouk van der Meij
Dentist for orthodontics