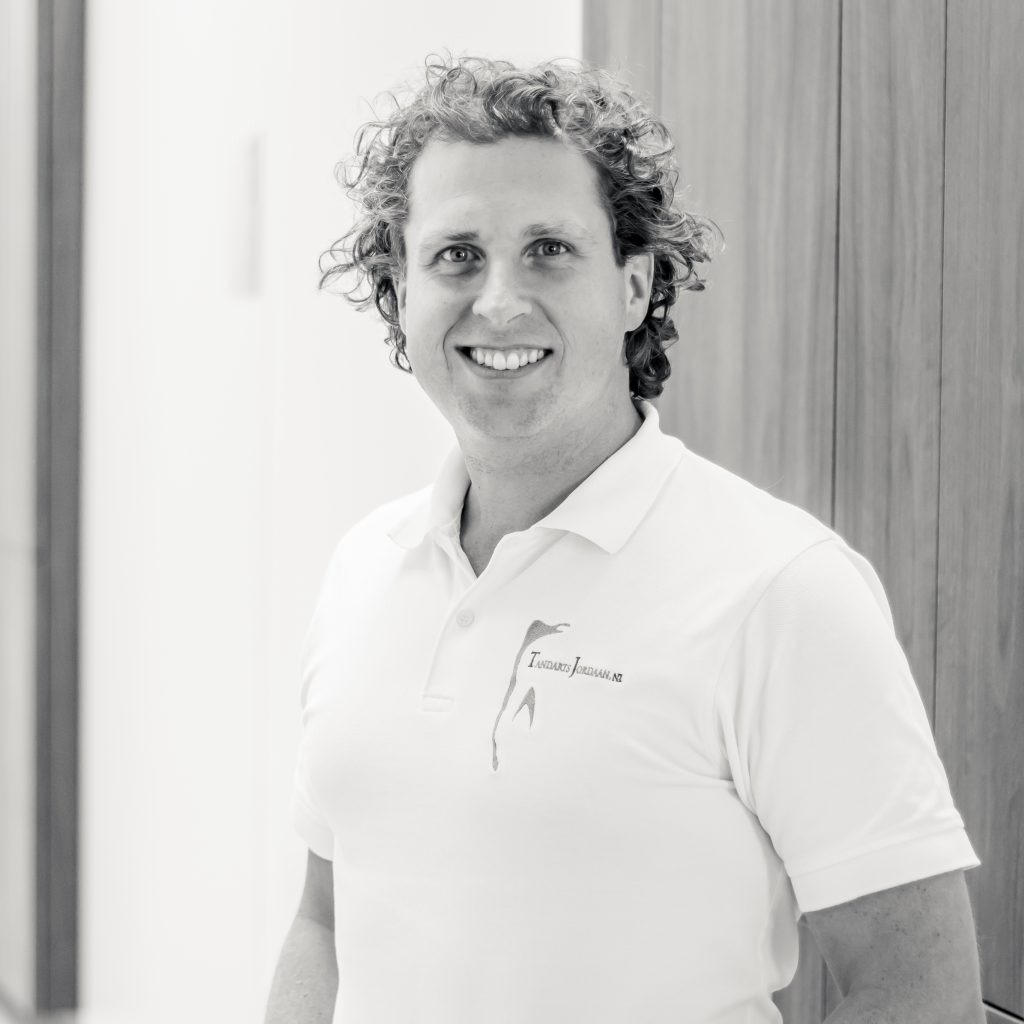 Maarten qualified as dentist from the ACTA in 2004. Upon completion of his studies, Maarten worked at several practices as general practitioner, concentrating on implantology whilst also pursuing continued education in the field.
In 2007 he pursued advanced postgraduate training in implantology, joining Eduard for a year in New York to complete a cutting-edge advanced course in implantology.
Maarten has since followed several post graduate training courses in the field of dental surgery and aesthetic dentistry. He also completed a postgraduate course on endodontology (root canal treatment), together with Eduard. In 2007, Maarten became co-owner of Tandarts Jordaan, with Eduard.
Maarten is registered with the Dutch Quality Registry for Dentists (KRT).
Register and make your first appointment
A dental practice that you're happy to visit: that's Tandarts Jordaan. The practice is open six days a week, even on Sundays and in the evenings. Making a dentist appointment for toothache, doesn't have to be a pain too. From a simple check-up to a complete dental clean-up, you can come to us for a wide variety of treatments. Even if you're afraid of the dentist, you will feel comfortable will us. We take our time and make a start only when you're ready.
We make sure that you have healthy teeth and good oral hygiene, and help you keep it that way. We take a look at your teeth and make a care plan. That includes an overview of costs. So, you know exactly what to expect.
Have you had an accident, or are you experiencing serious pain? Then you need an emergency dentist: a dentist where you will be helped as soon as possible. Tandarts Jordaan is that kind of dentist. Do you have serious or acute pain? Then get in touch on: 020 612 12 43. Even if you're not currently registered with Tandarts Jordaan, you can still come to us for emergency dental treatment.