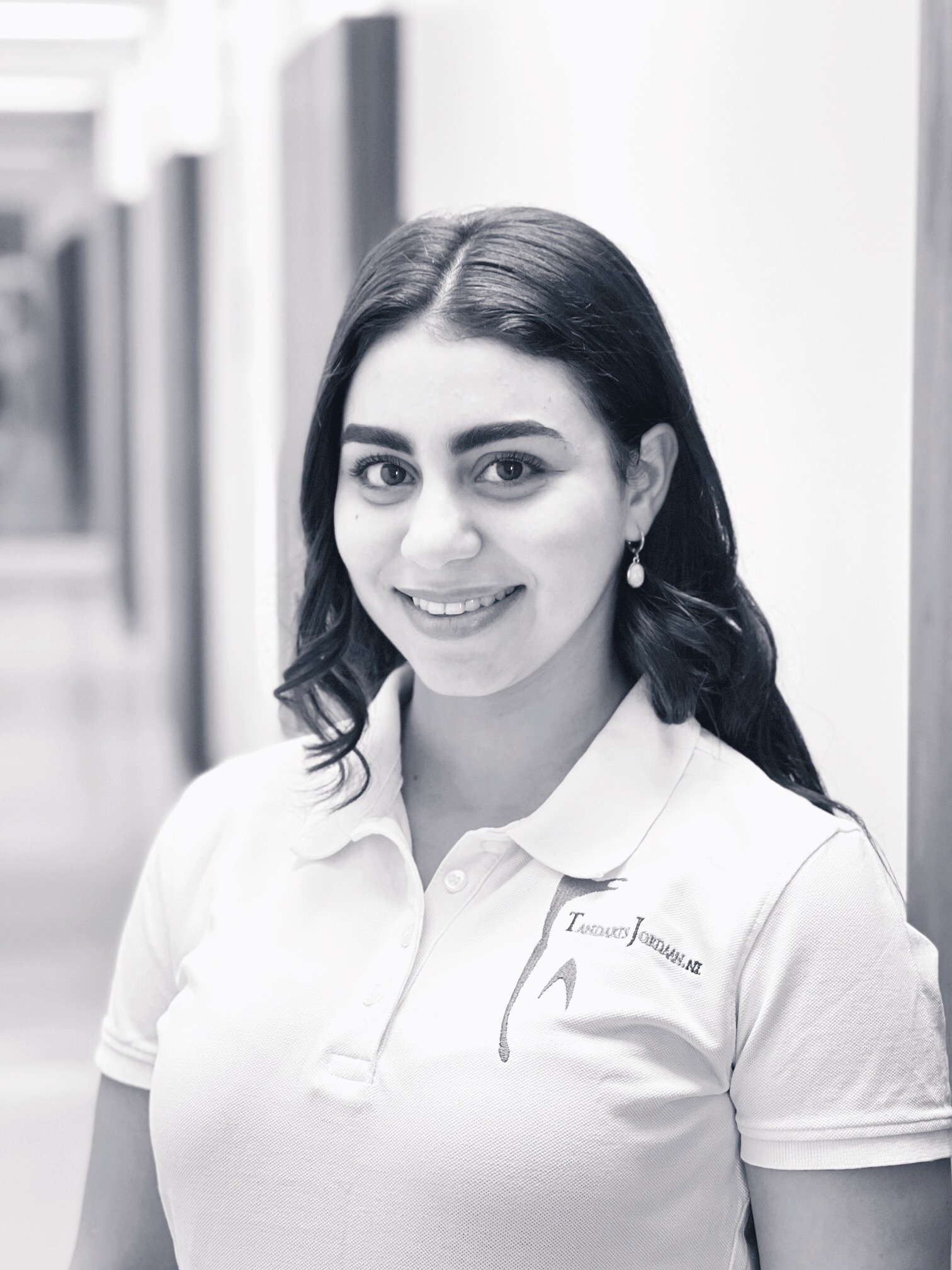 In addition to working at Tandarts Jordaan you study dentistry in Amsterdam, why did you pick that course of study?
I chose the course because I am genuinely passionate about the profession. Your teeth are a part of your identity, if I look at someone I very often look at their teeth. I also get a lot of satisfaction from helping someone if they're in pain.
Did you always know that this is what you wanted to do?
Yes! We sometimes got teeth cleaning lessons in primary school and from that moment on, I knew I found dentistry really interesting.
Has your education influenced the way you look at your teeth, or those of your family and friends?
Definitely, I take a very critical look at my own teeth and with every twinge I think I have a cavity, which of course isn't necessarily the case. Haha.
Why did you choose to work at Tandarts Jordaan alongside your studies?
When I started as a dental assistant at Tandarts Jordaan, I hadn't actually started my dentistry studies. I thought it very appealing to be able to broaden my knowledge and gain insights into the profession before I started on the course. Tandarts Jordaan offered me that opportunity to develop.
What's so nice about working atTandarts Jordaan?
Tandarts Jordaan appealed to me for a variety of reasons. First off, the location. The practice is in a really lovely neighbourhood and that makes going to work all the nicer. Secondly, the practice is really modern and has lots of facilities. Thirdly, and most importantly I think, is the team. We have a really close-knit and friendly team. That's the very best reason to work here.
Are there some treatments which you find particularly interesting? And why?
Because I'm still a student it's really nice to be able to experience the whole range of treatments but my personal favourites are the aesthetic ones. I find them interesting because you're dealing with the frontal view of a person's face, and that makes it challenging but nice too because there has to be collaboration between the dentist and the patient to achieve the desired result. I find going through that process really lovely. 
Can you still remember your childhood dentist? What kind of person were they? 
I remember my dentist very well. She was a kind woman and I always tried to lie very calmly when I was scared, which happened quite a lot of the time when I was small.
Did you like going to the dentist's?
No, absolutely not! I always tried to make up an excuse so that I didn't have to get into the chair…
You're a student, do you really look after your teeth as well as we advise our patients to?
I definitely try to. I think my teeth are important and I try to let others know that it's important to look after your teeth as well. We only get 1 set of teeth after all and so we have to take care of them.
Have you ever had cavities yourself?
Unfortunately, yes. When I was a bit younger, I ate too many sweets.
Why do you think patients should pick Tandarts Jordaan?
I think people should choose a practice where they feel at home. I feel at home here at Tandarts Jordaan, because there's a lot of variety at the practice: from general dentistry to orthodontics and implantology (and lots more). In addition, Tandarts Jordan has a technical dental laboratory in-house. All in all, you can come to Tandarts Jordaan with all your dental health and hygiene issues.
Register and make your first appointment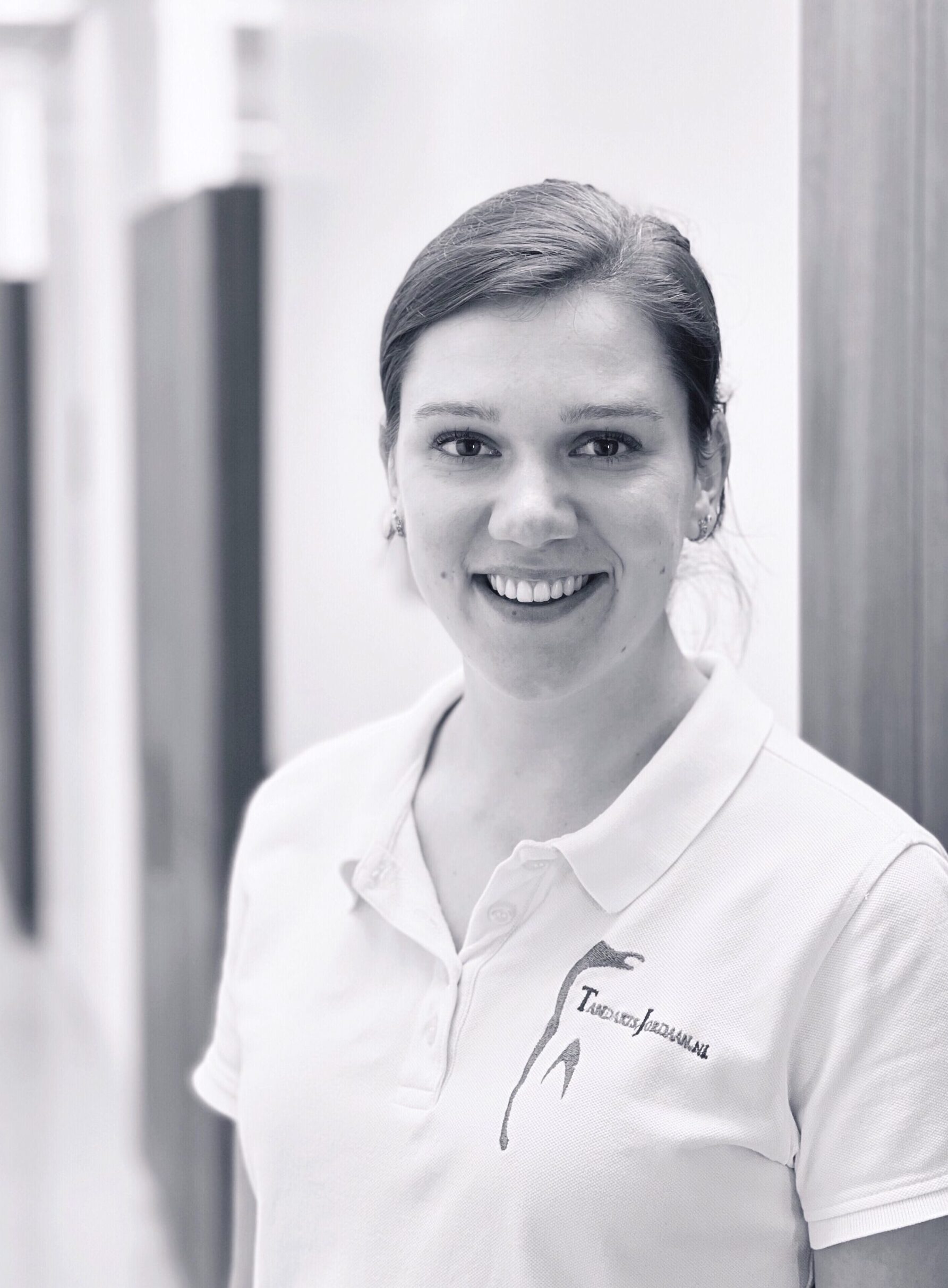 Hannah van Stuivenberg
Dental assistant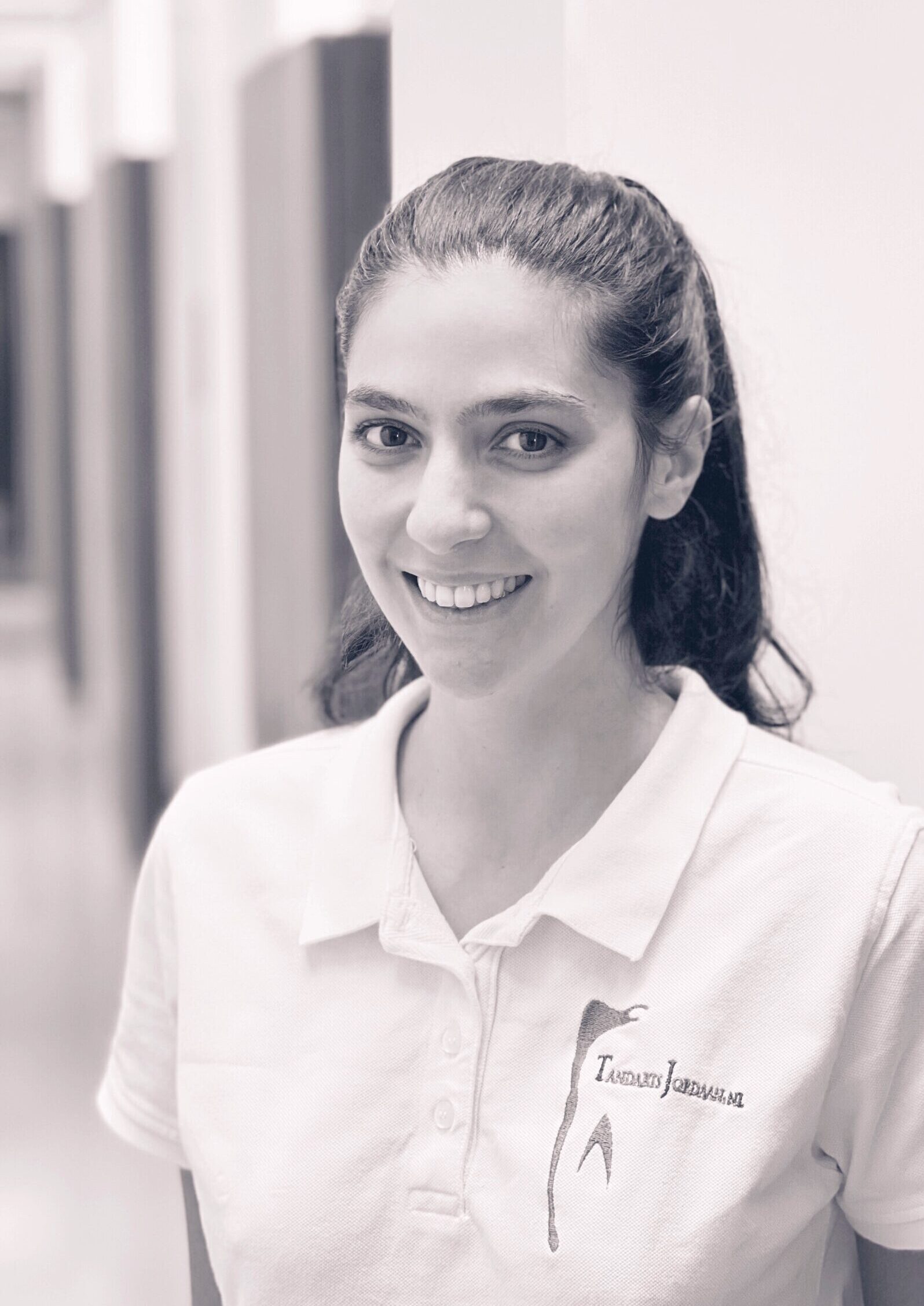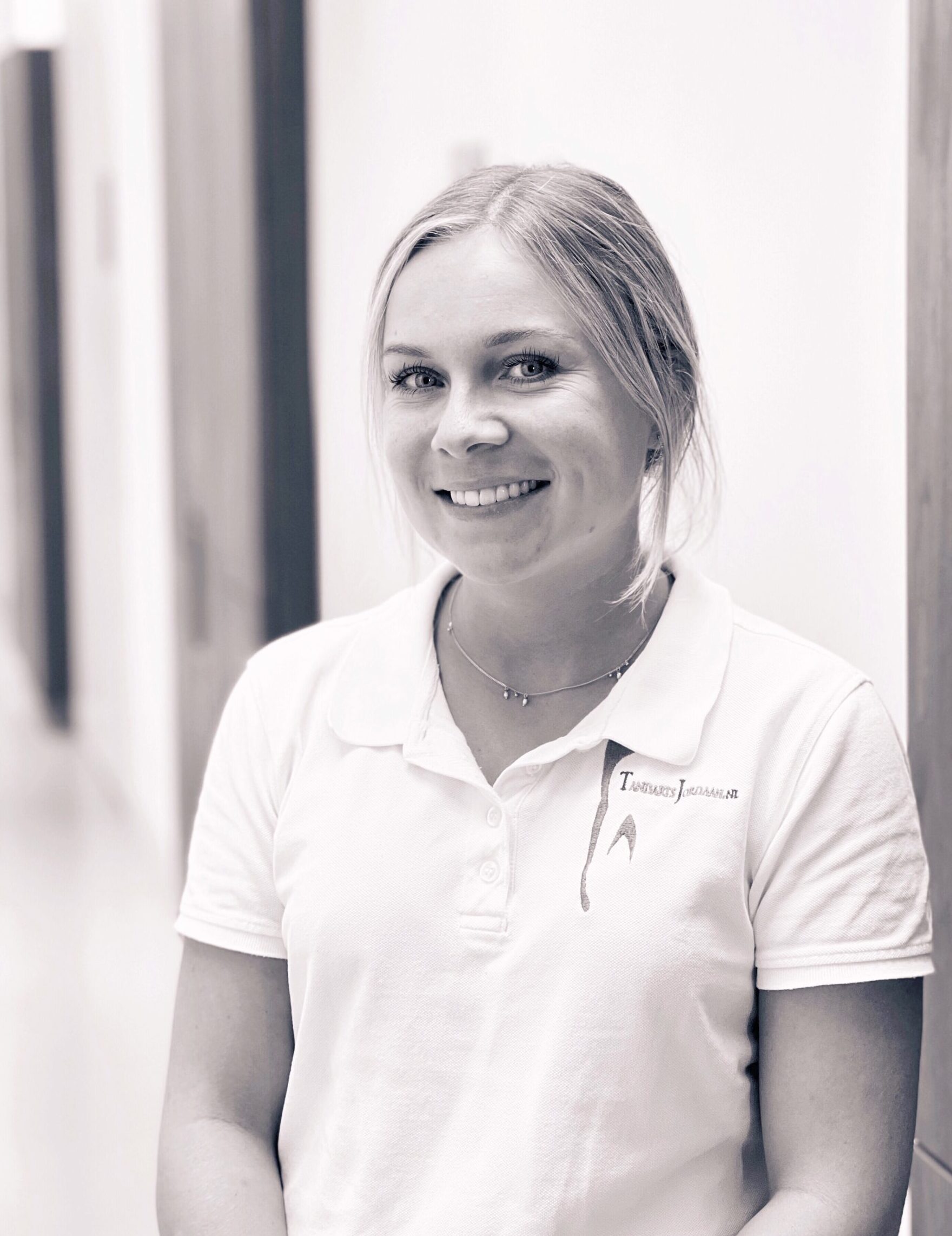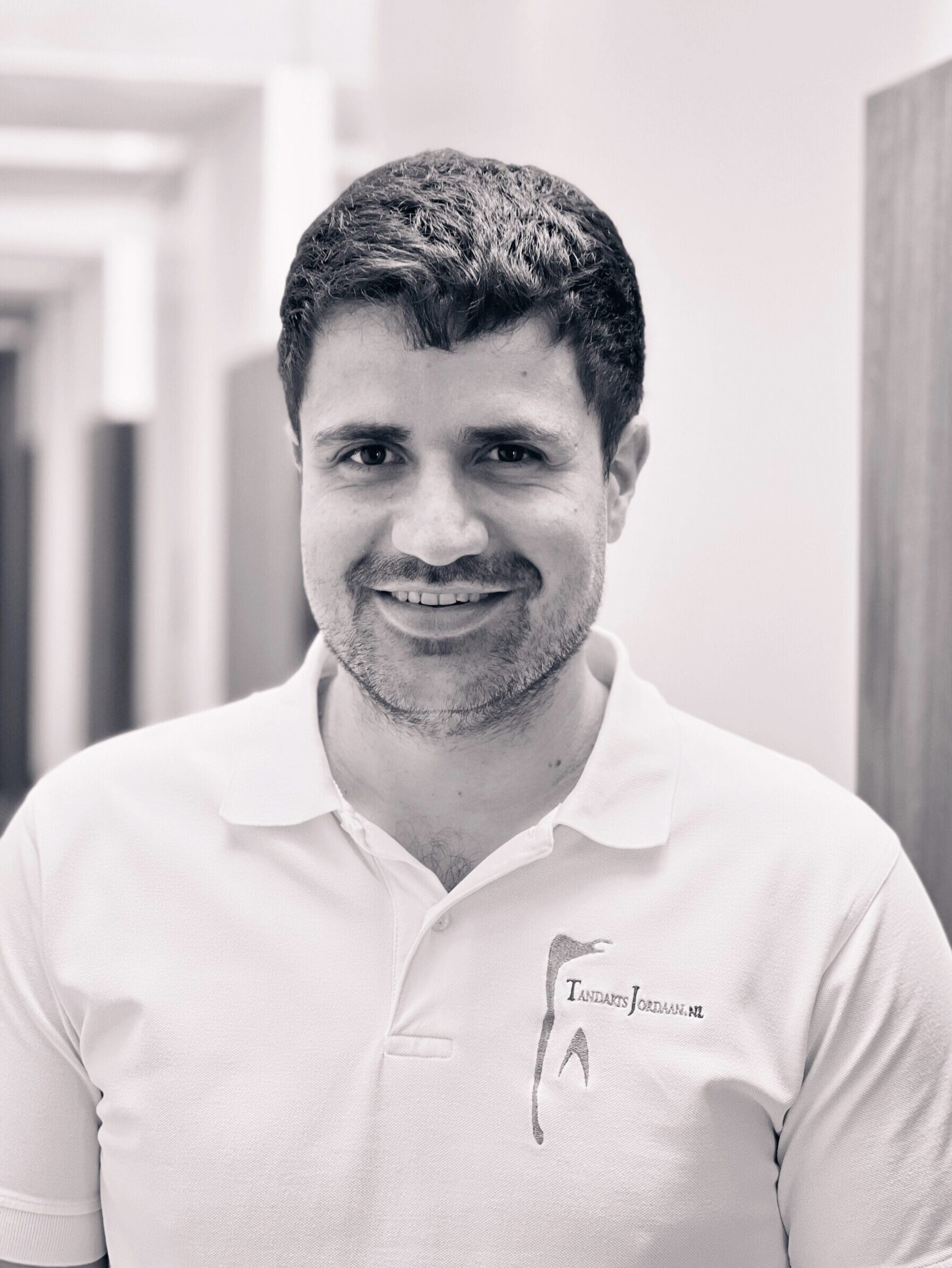 Kostantinos Kosmidis
Periodontist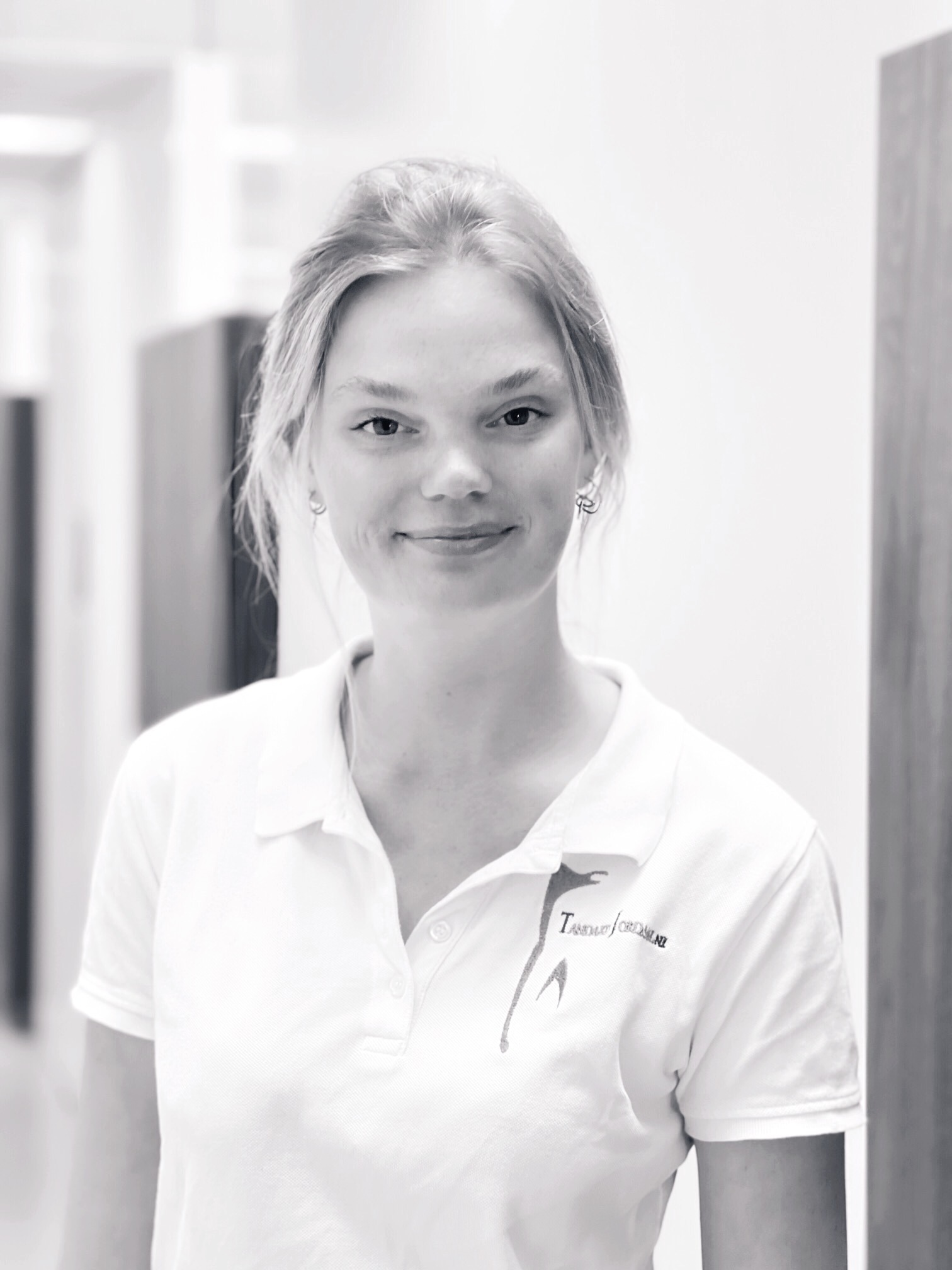 Mette Rijk
Dental hygienist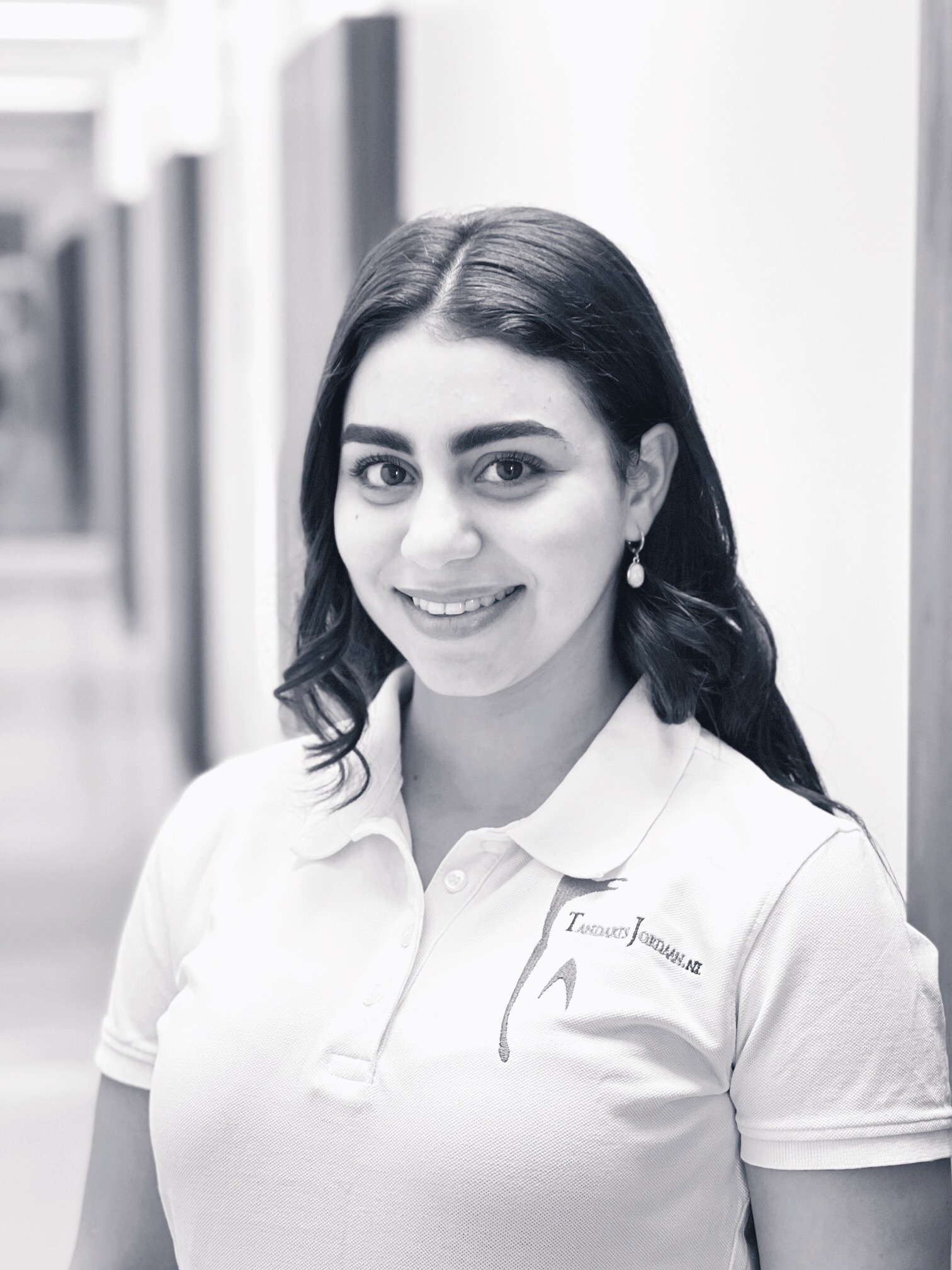 Maria Henien
Dental assistant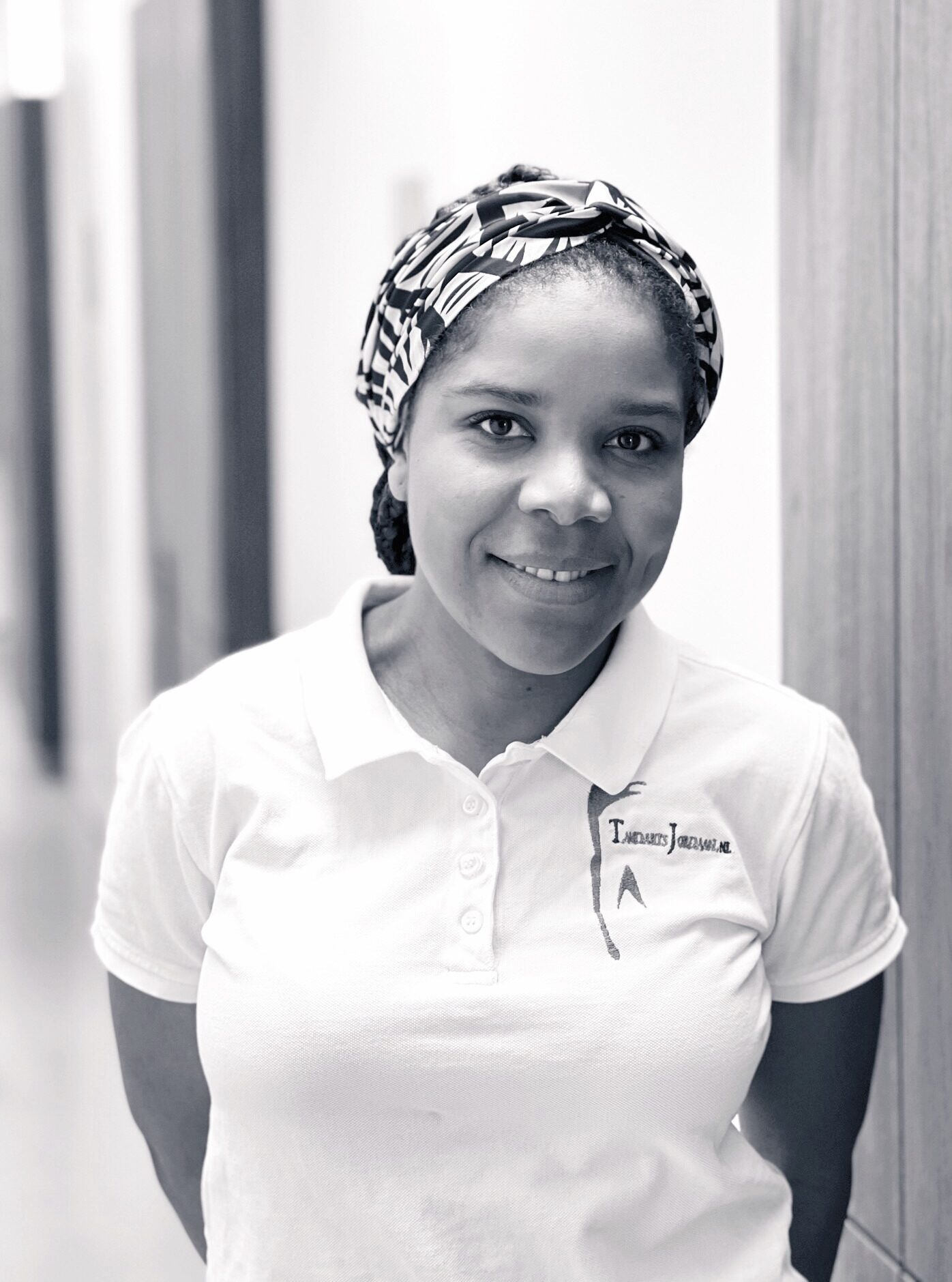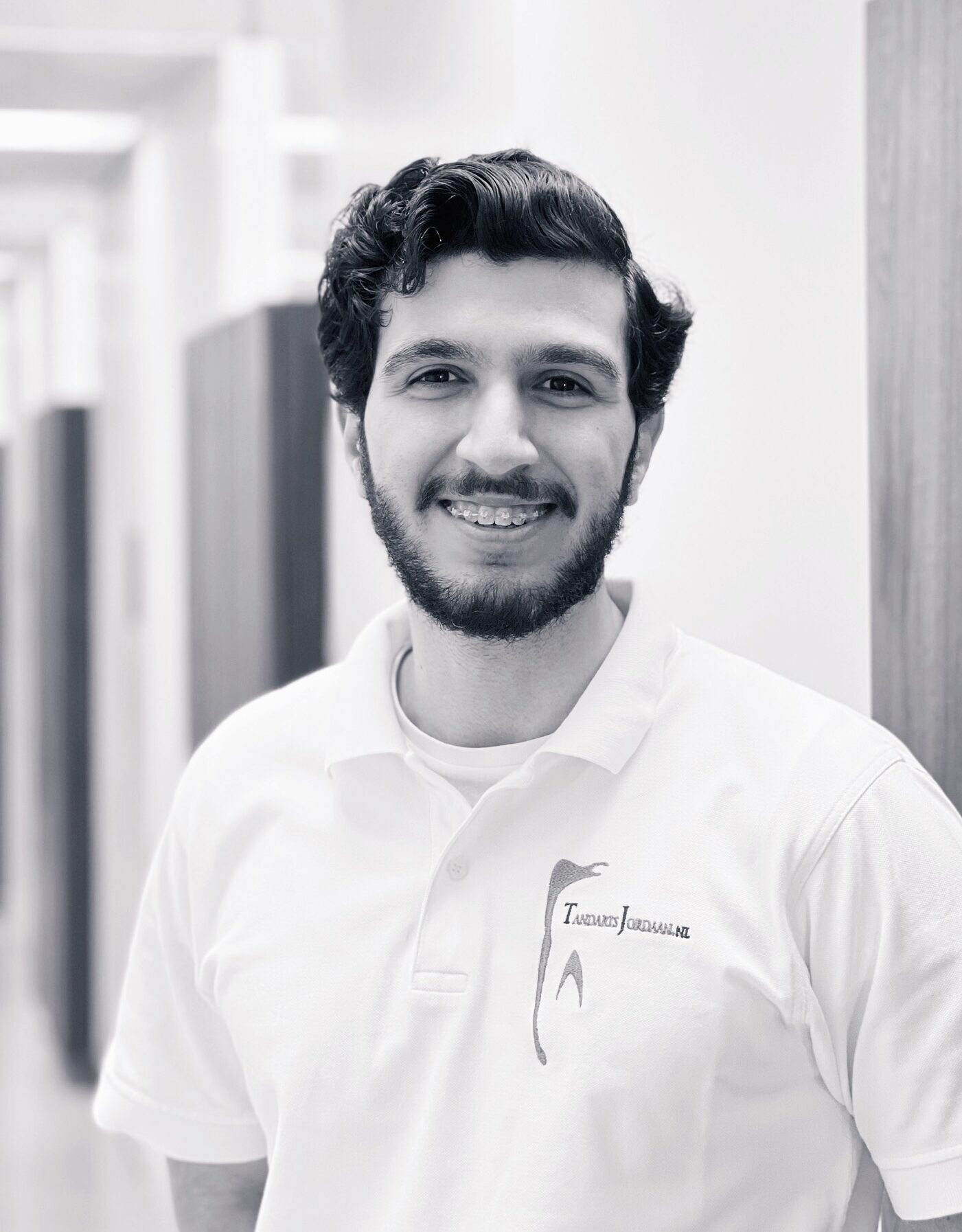 Baran Arisoy
Dental assistant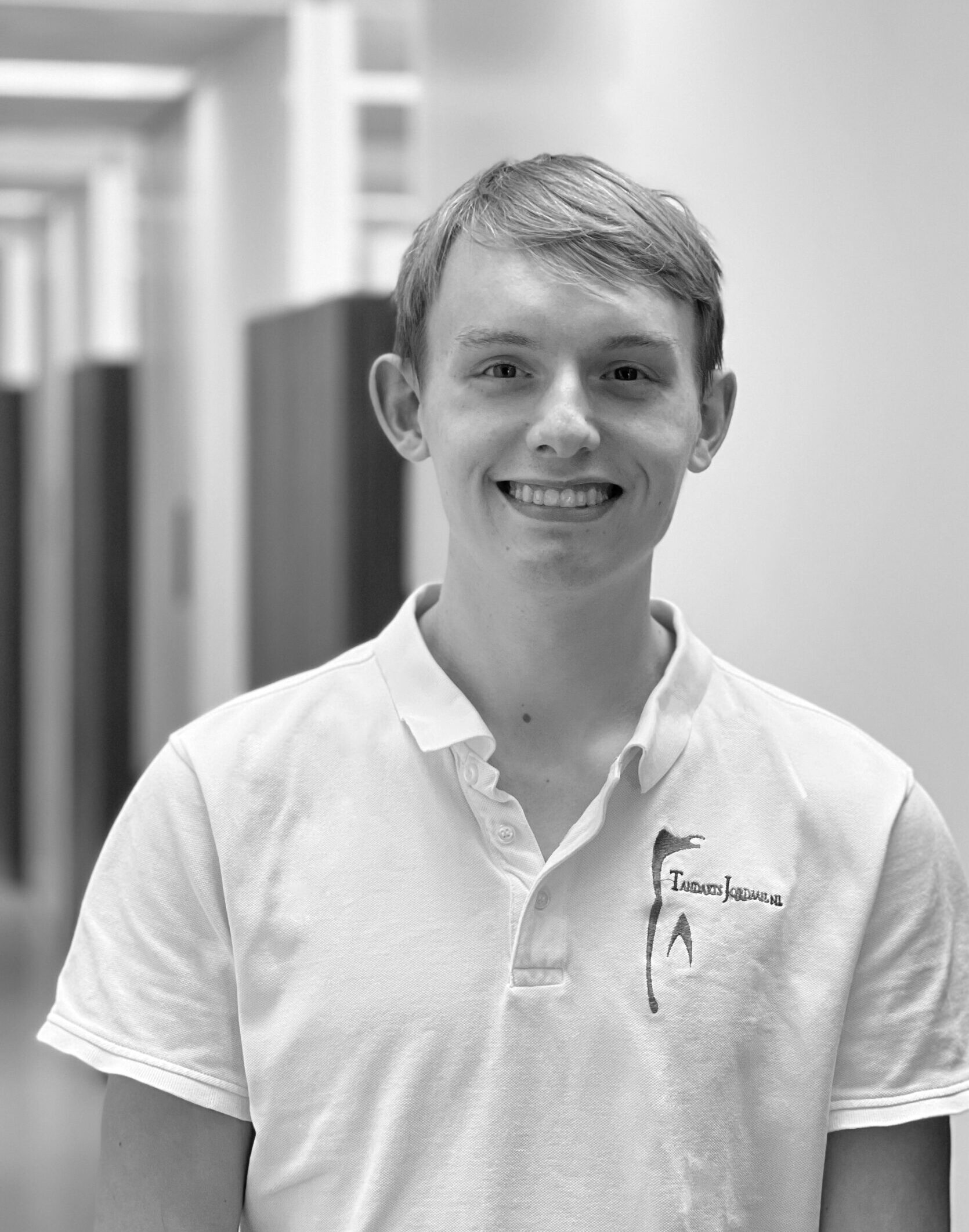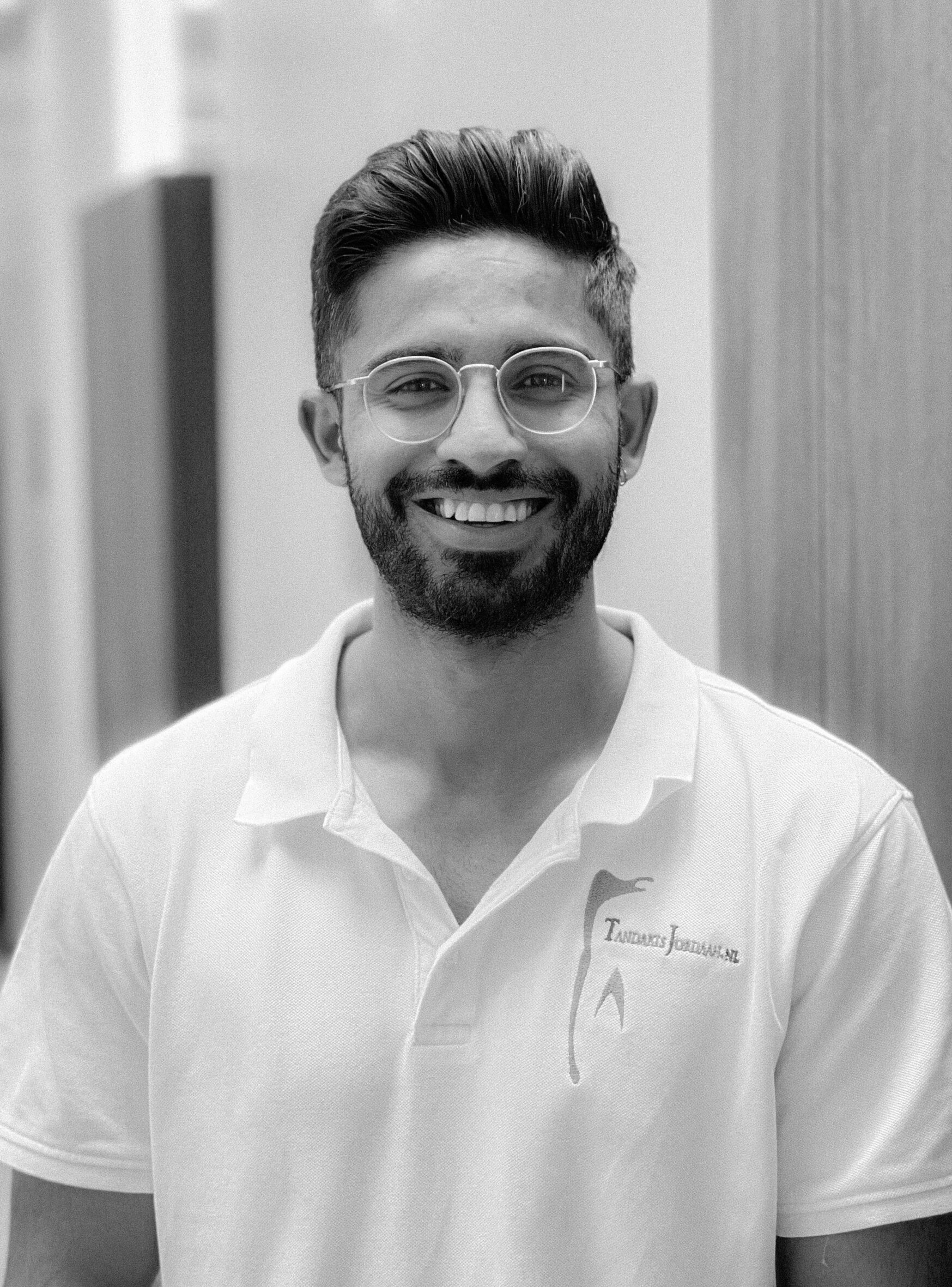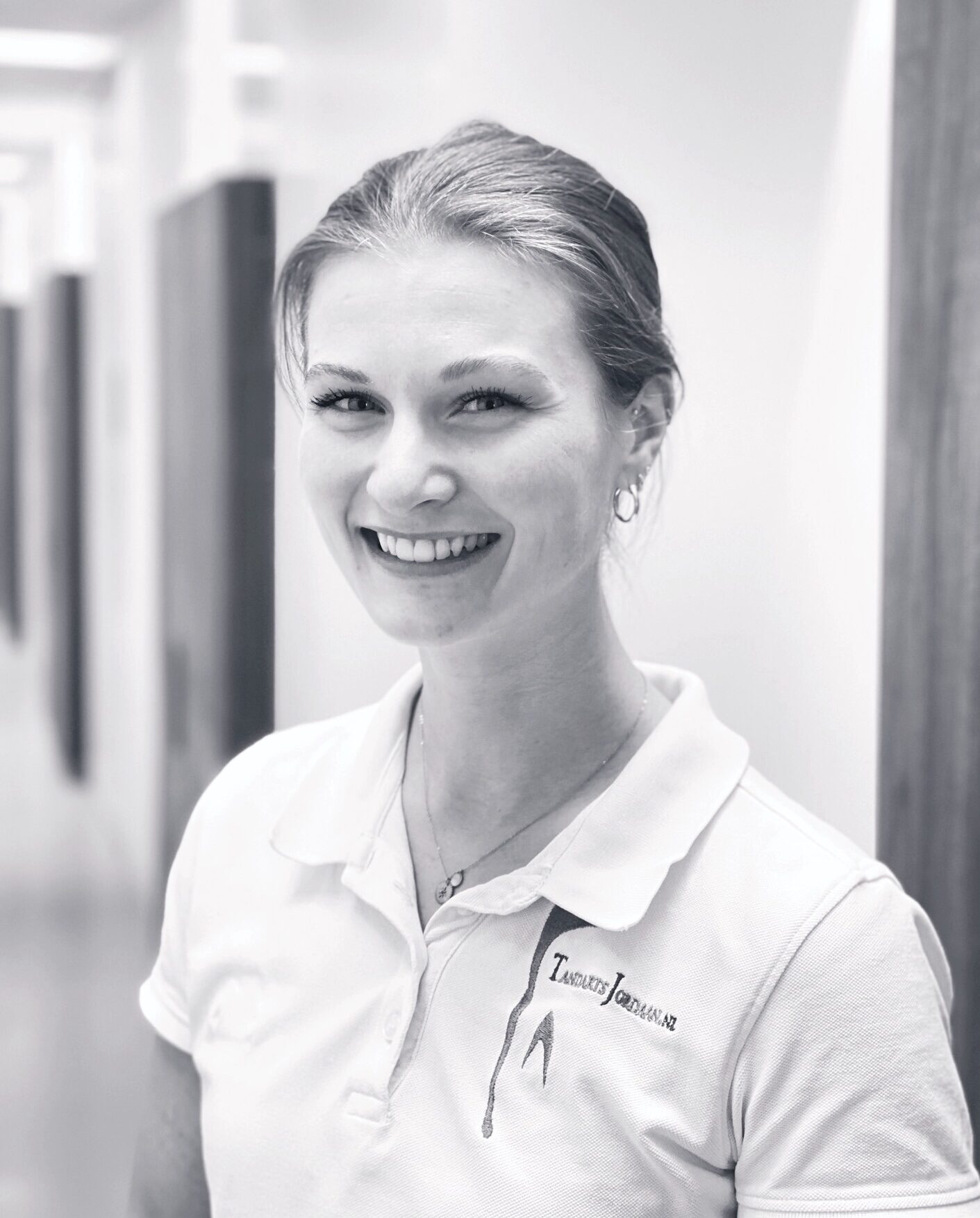 Nina Nijland
Dentist, specializing in periodontology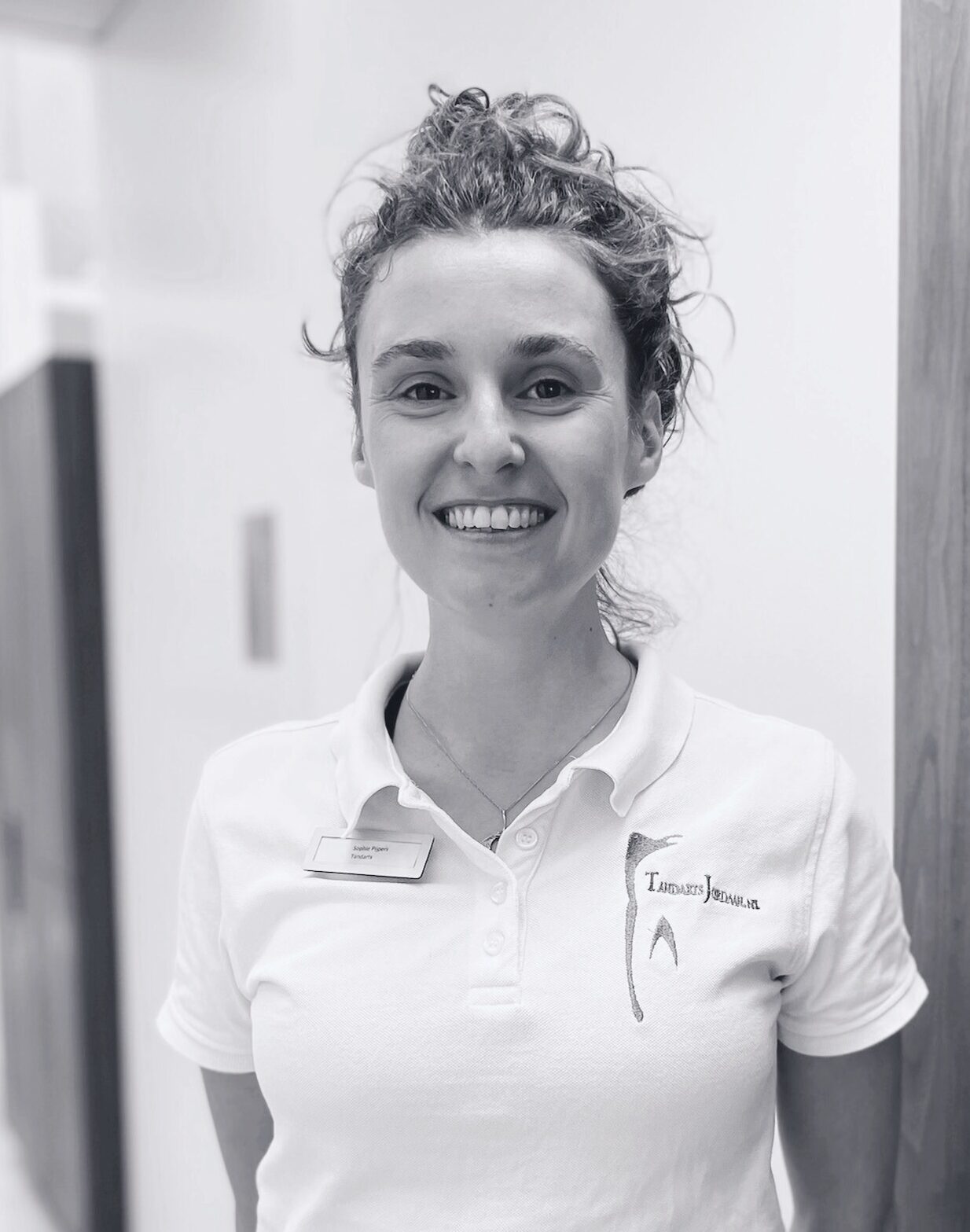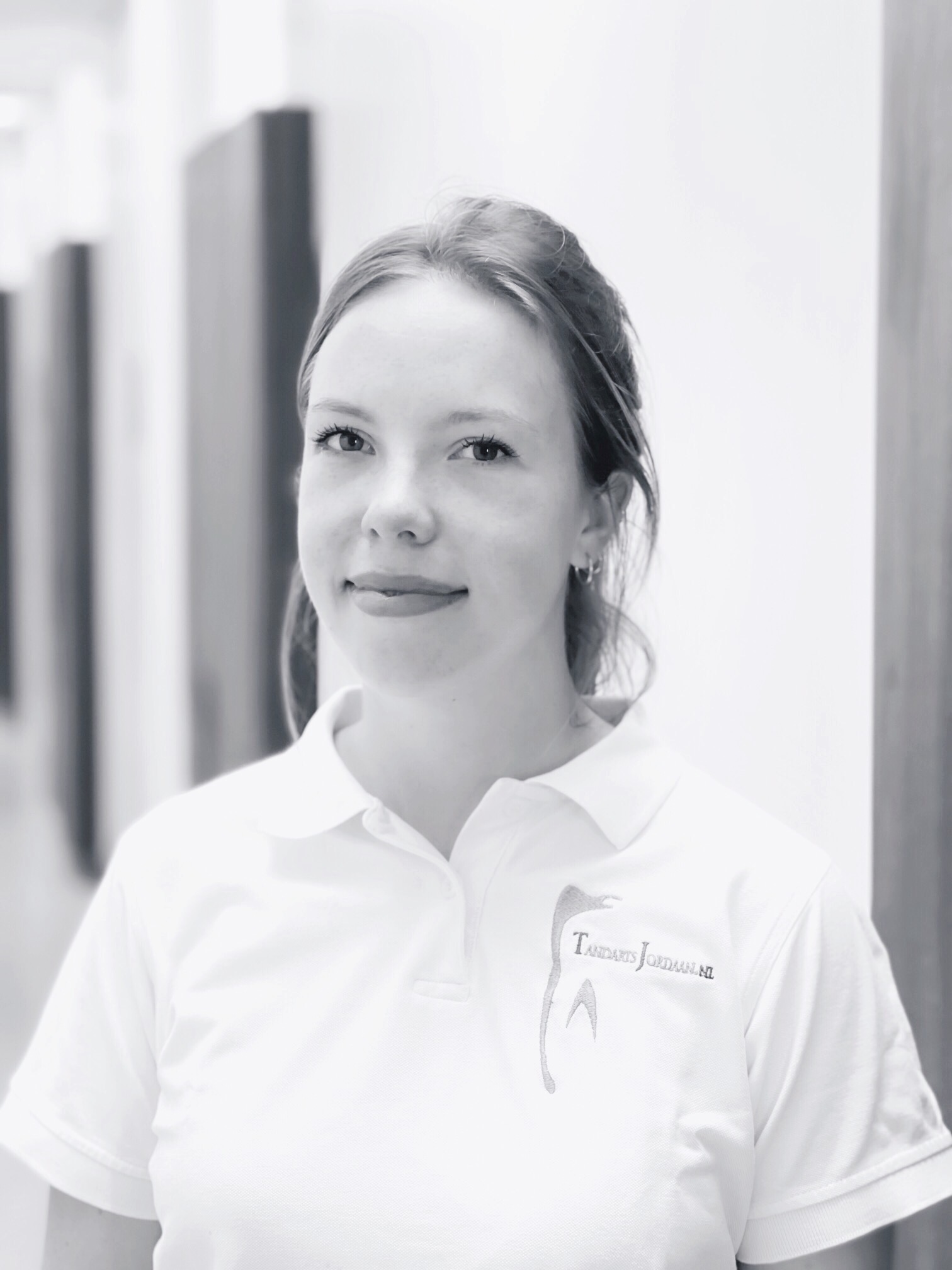 Josje de Bruijne
Dental assistant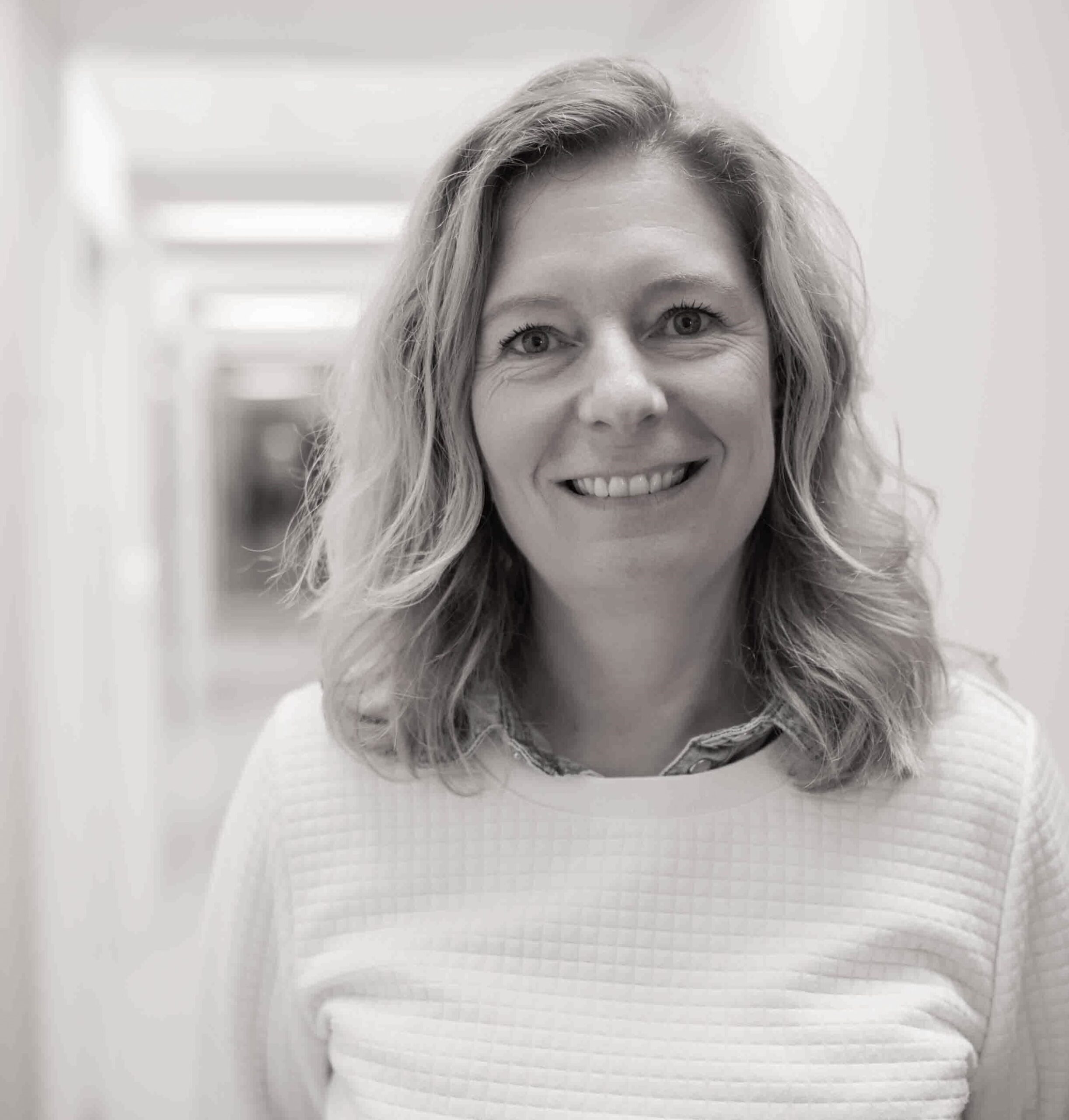 Leontien de Jong
Receptionist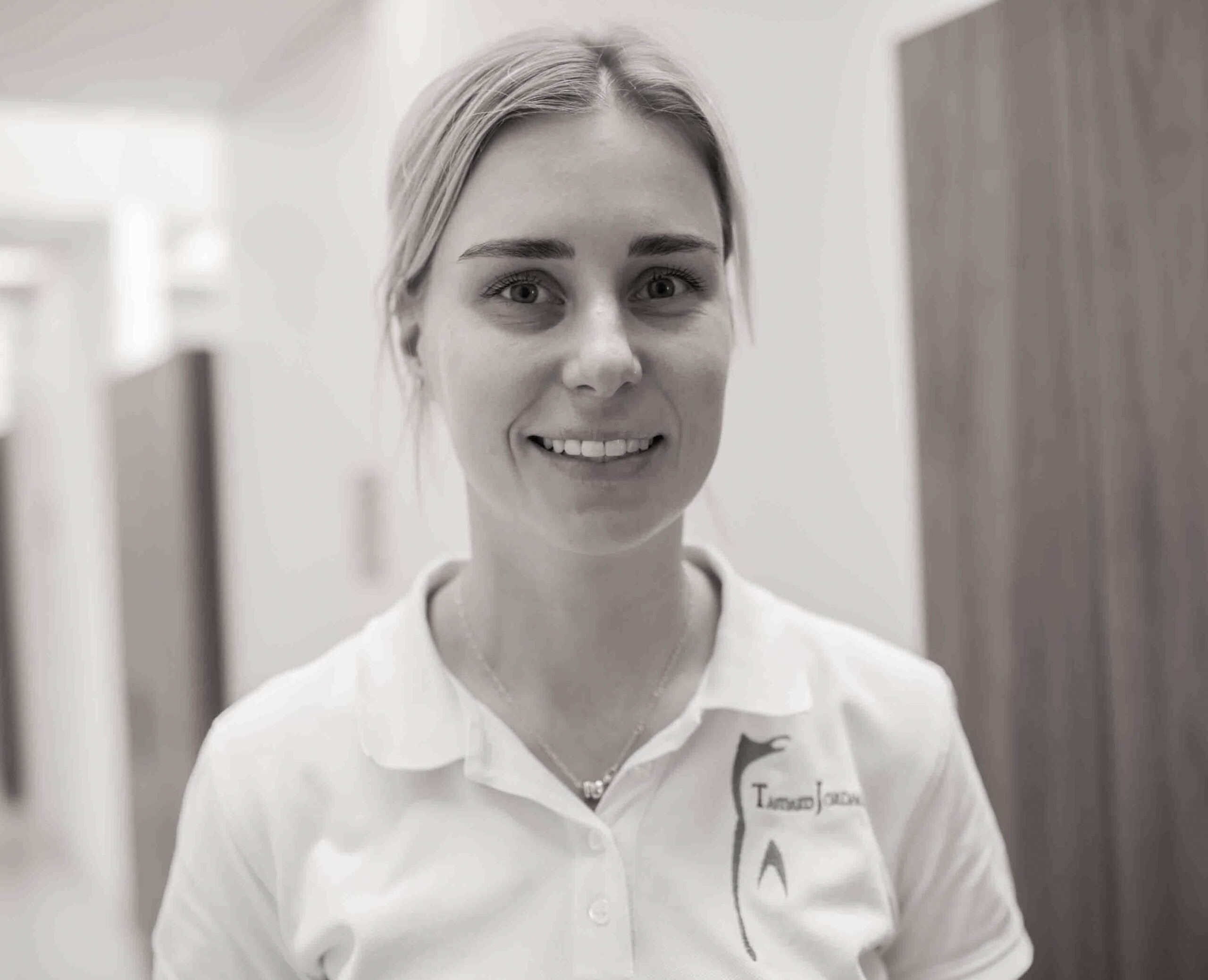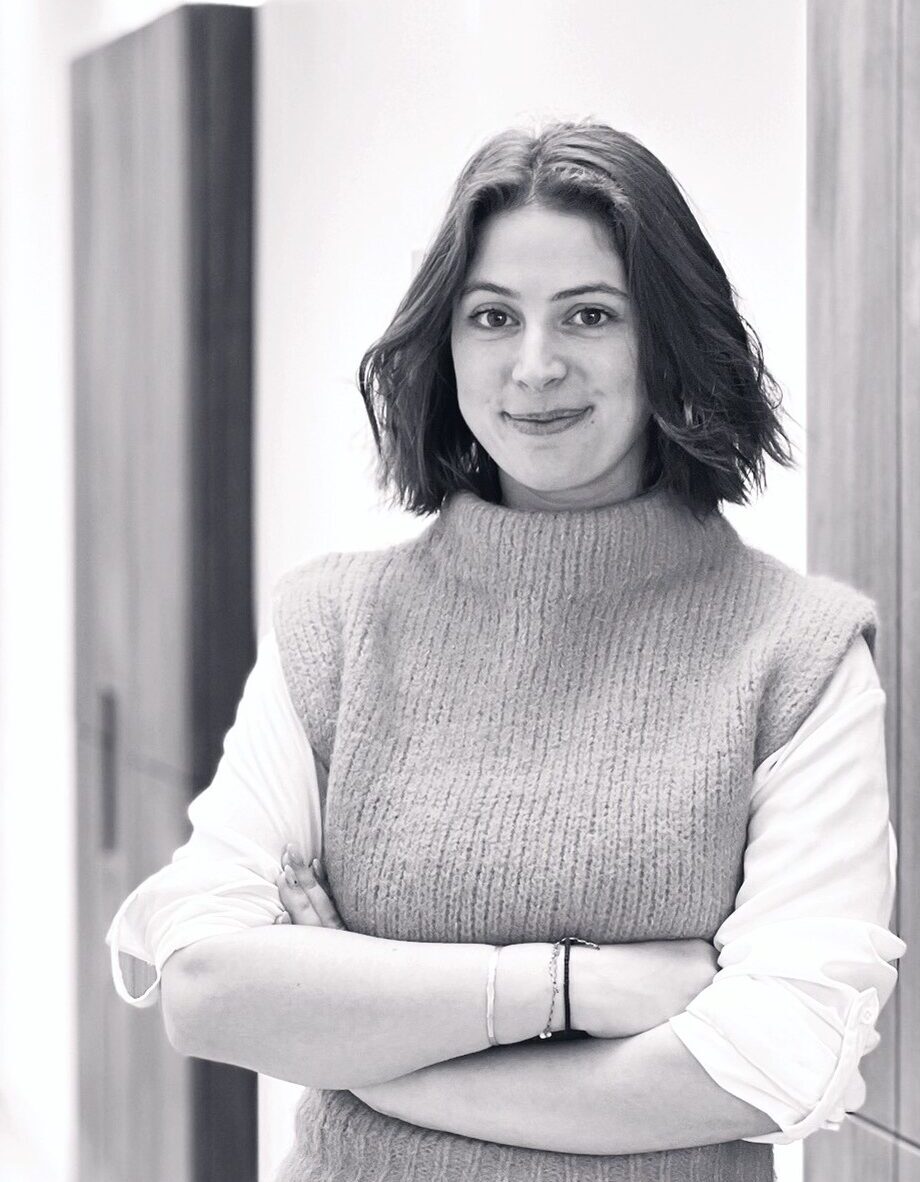 Jana Chatziliontos
Receptionist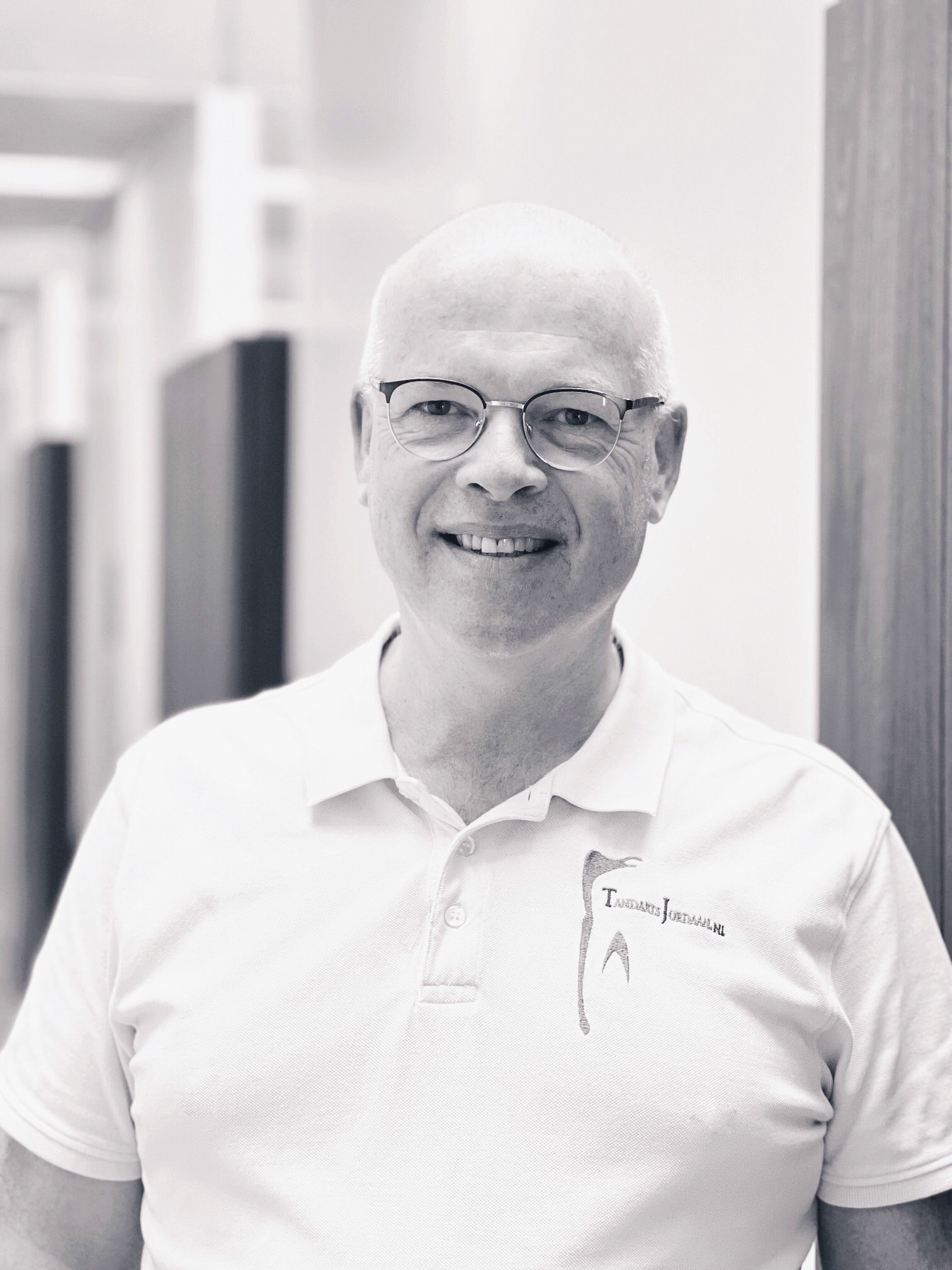 Rein van Heukelom
certified NVOI implantologist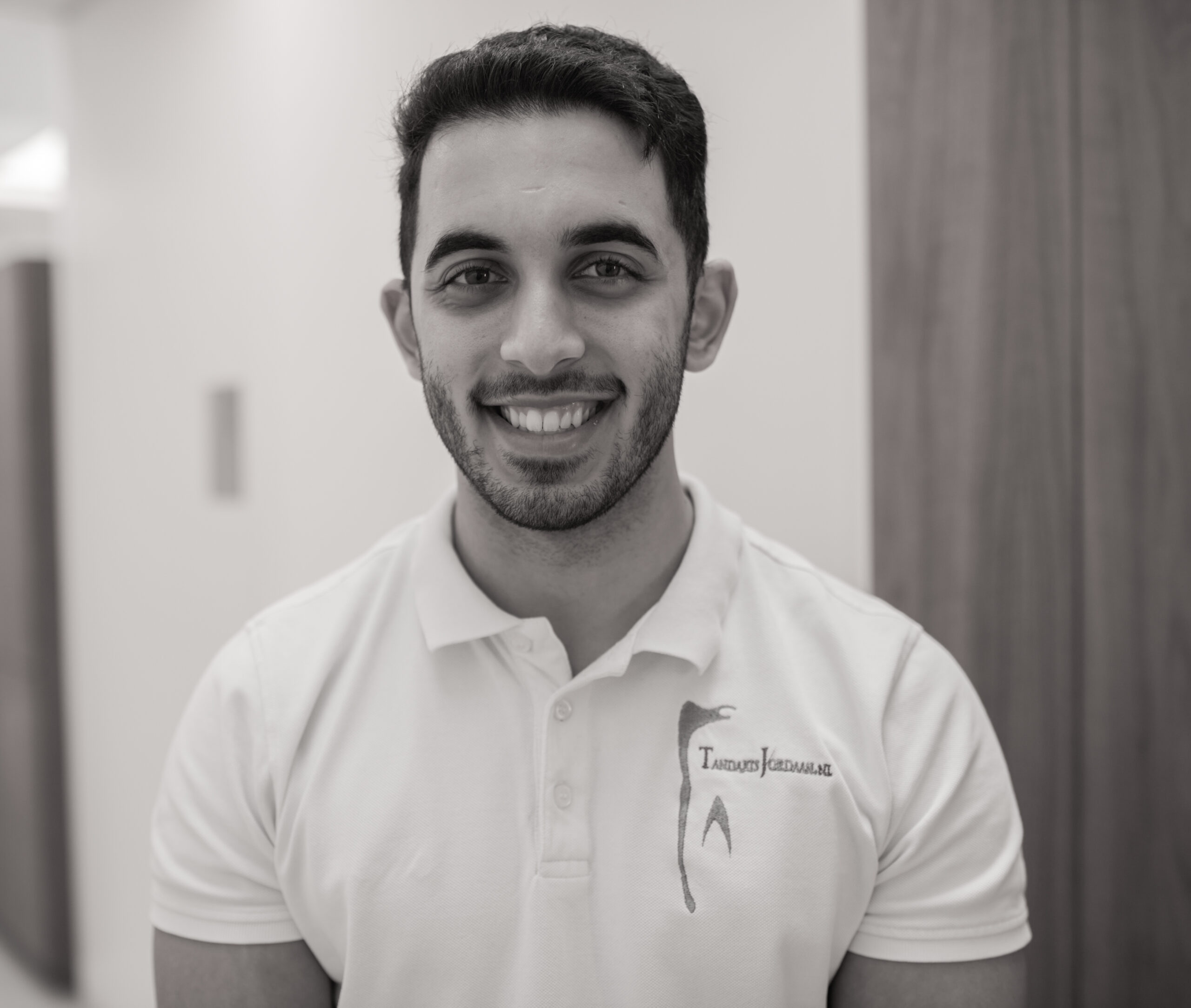 Zubair Mahmoud
Dental assistant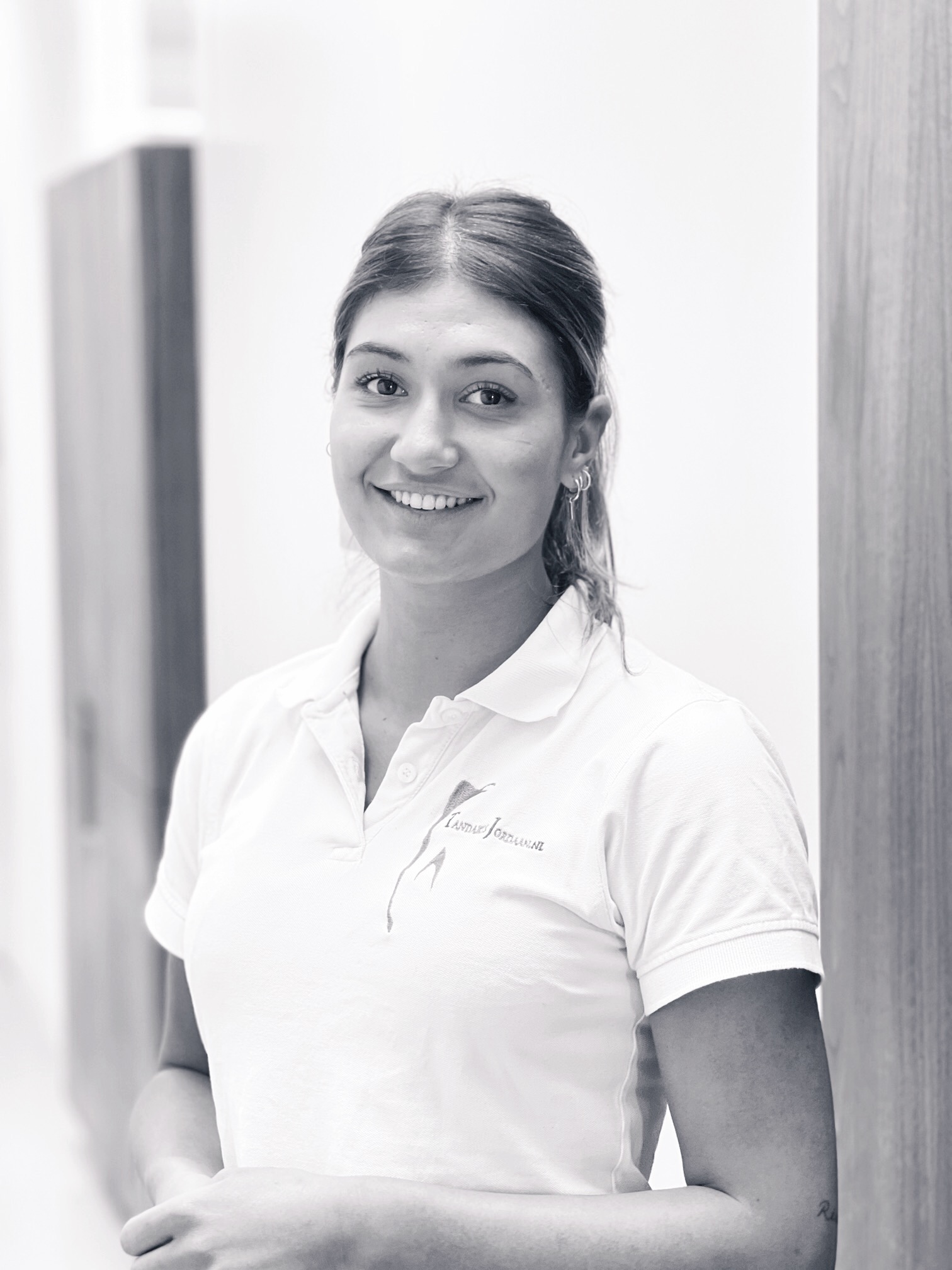 Showa van Es
Dental assistant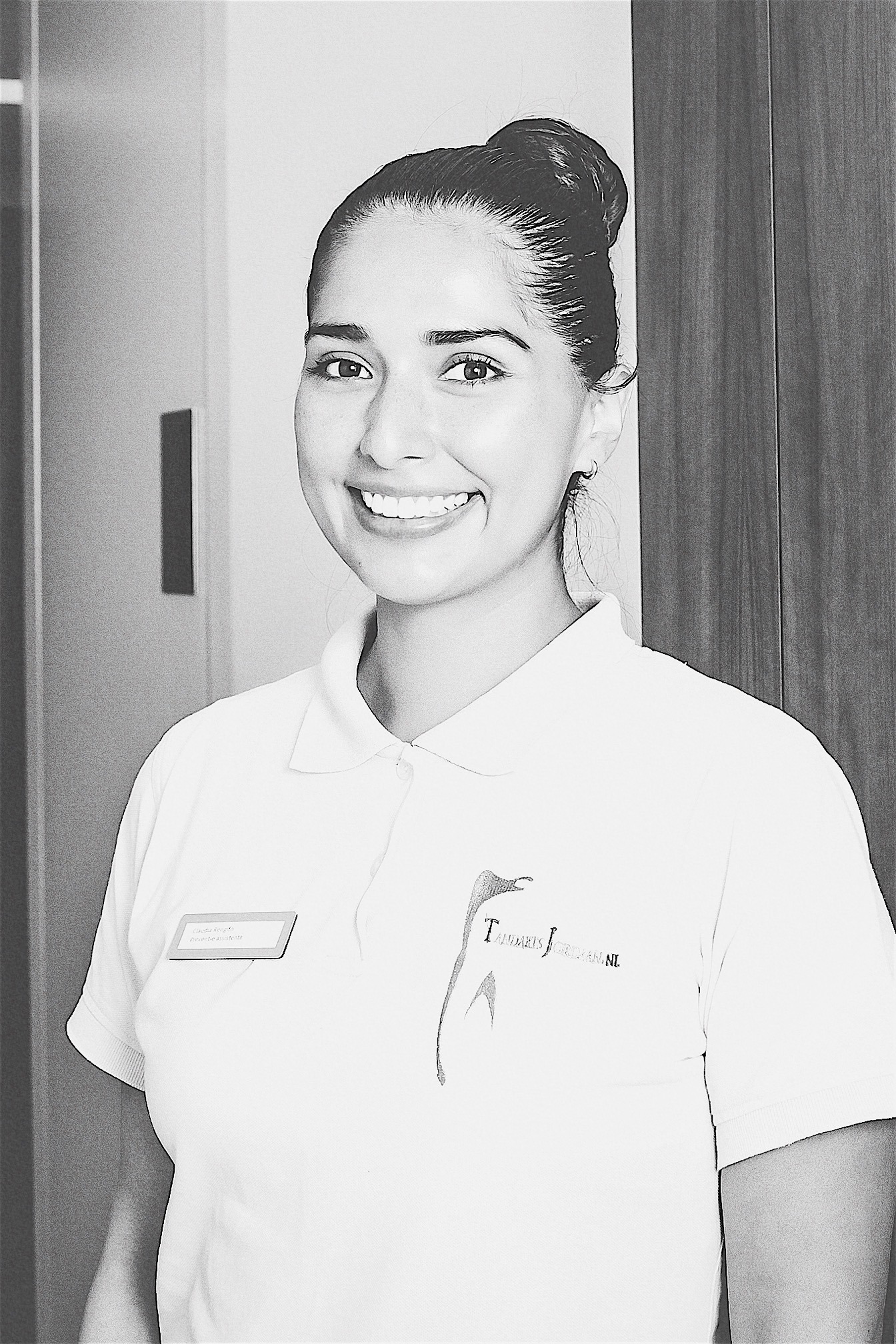 Claudia Rengifo
Periodontics assistant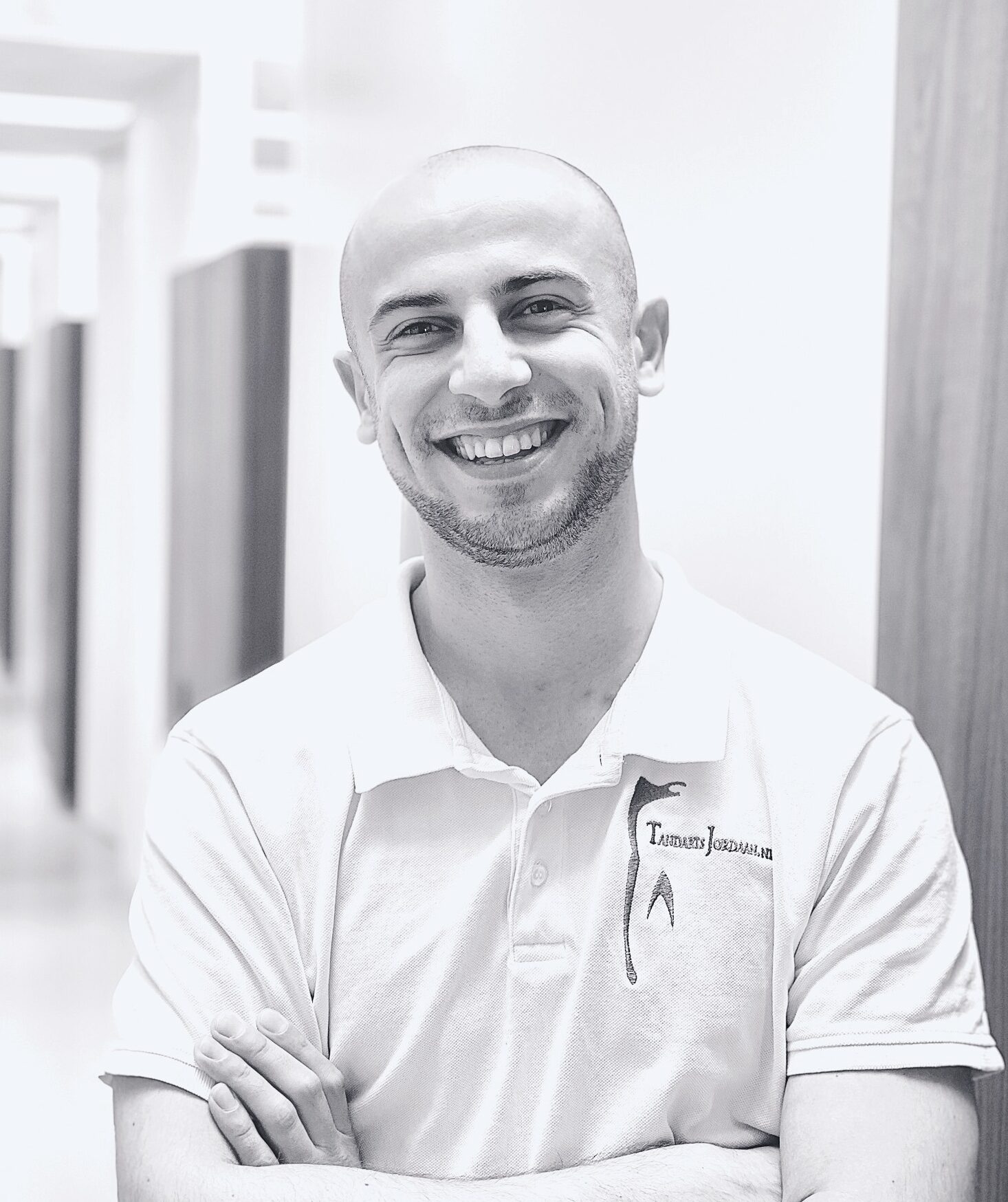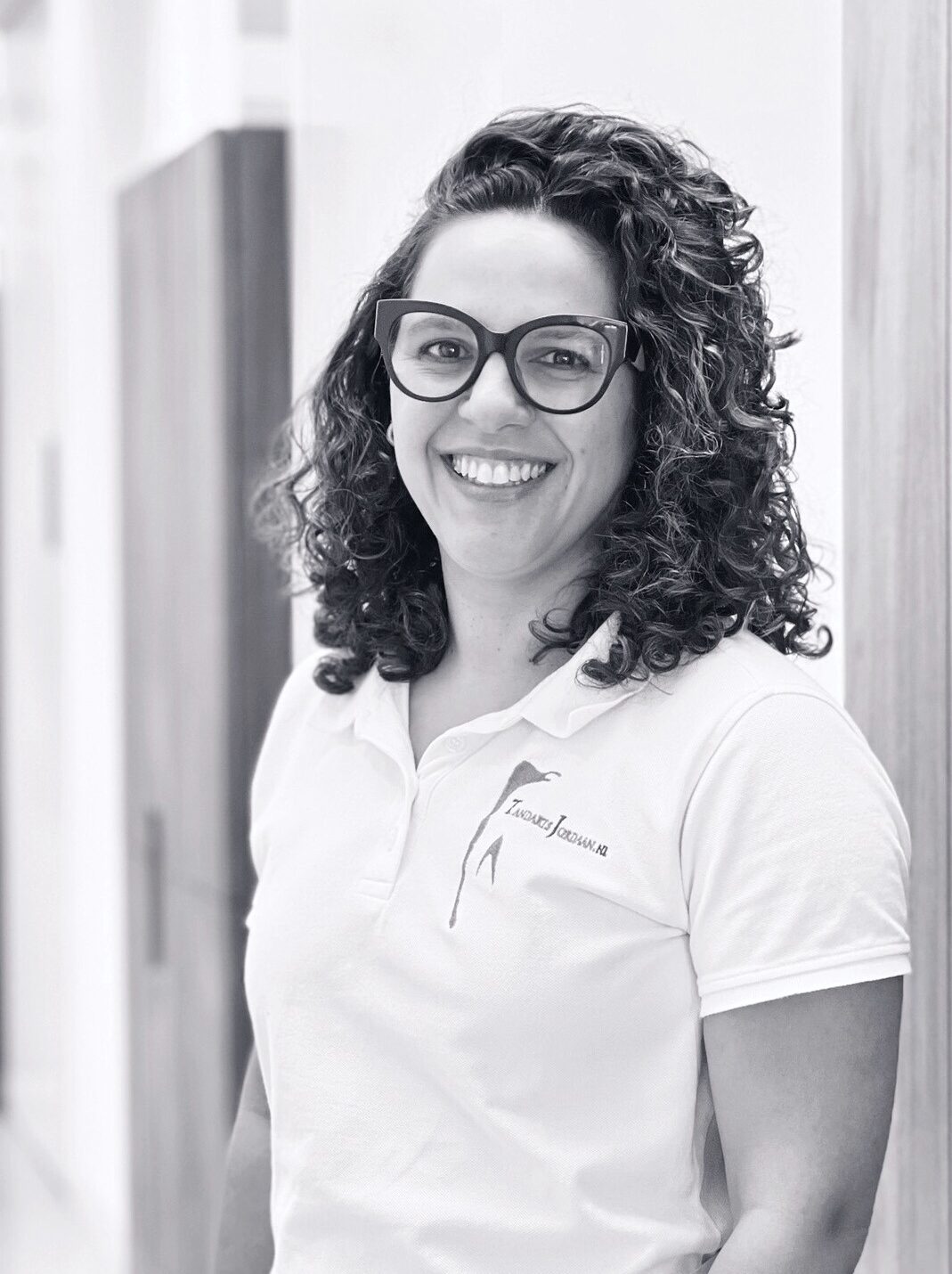 Beatriz Betti
Orthodontics, invisalign doctor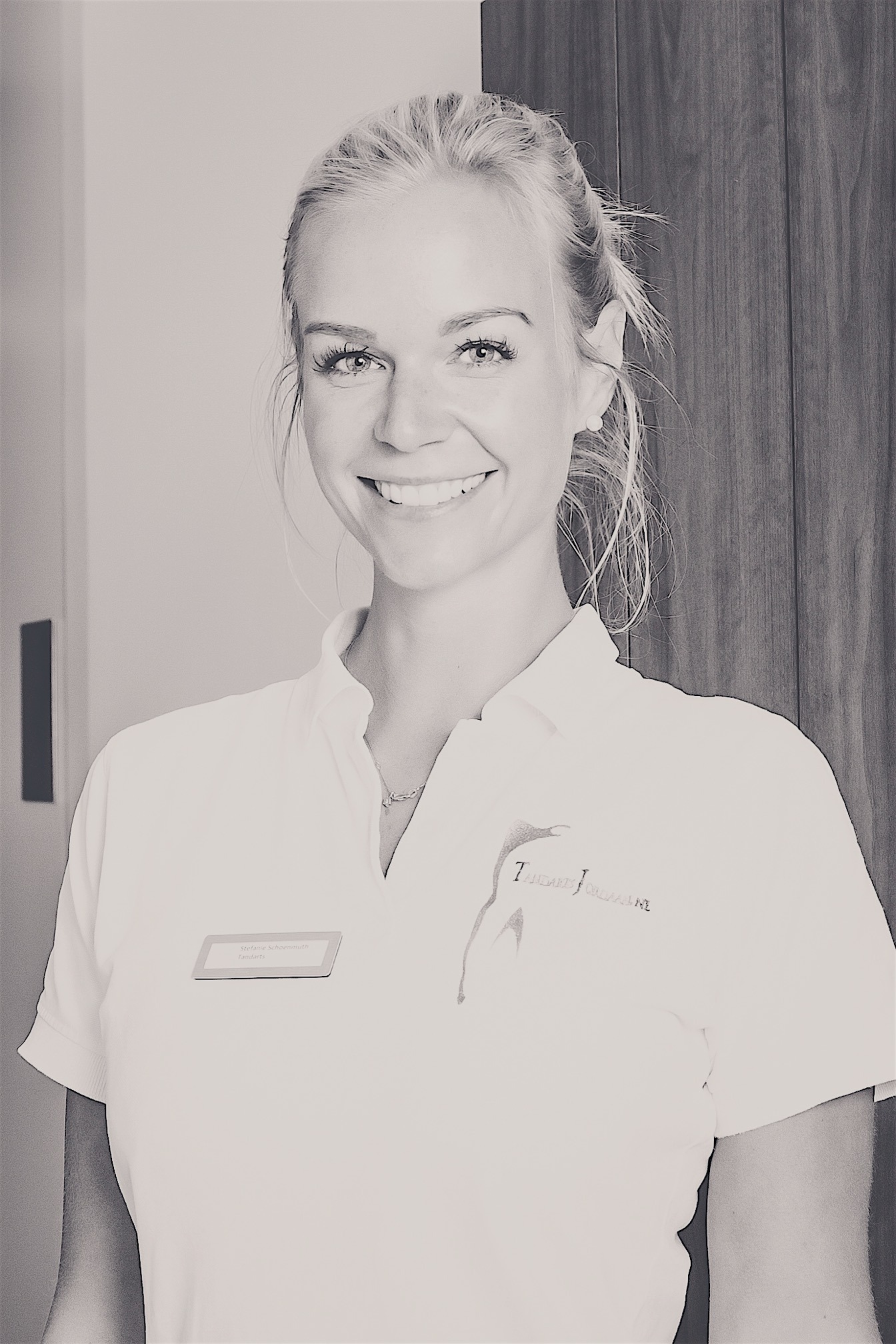 dr. Stefanie Schönmuth
Dentist, PhD in dentistry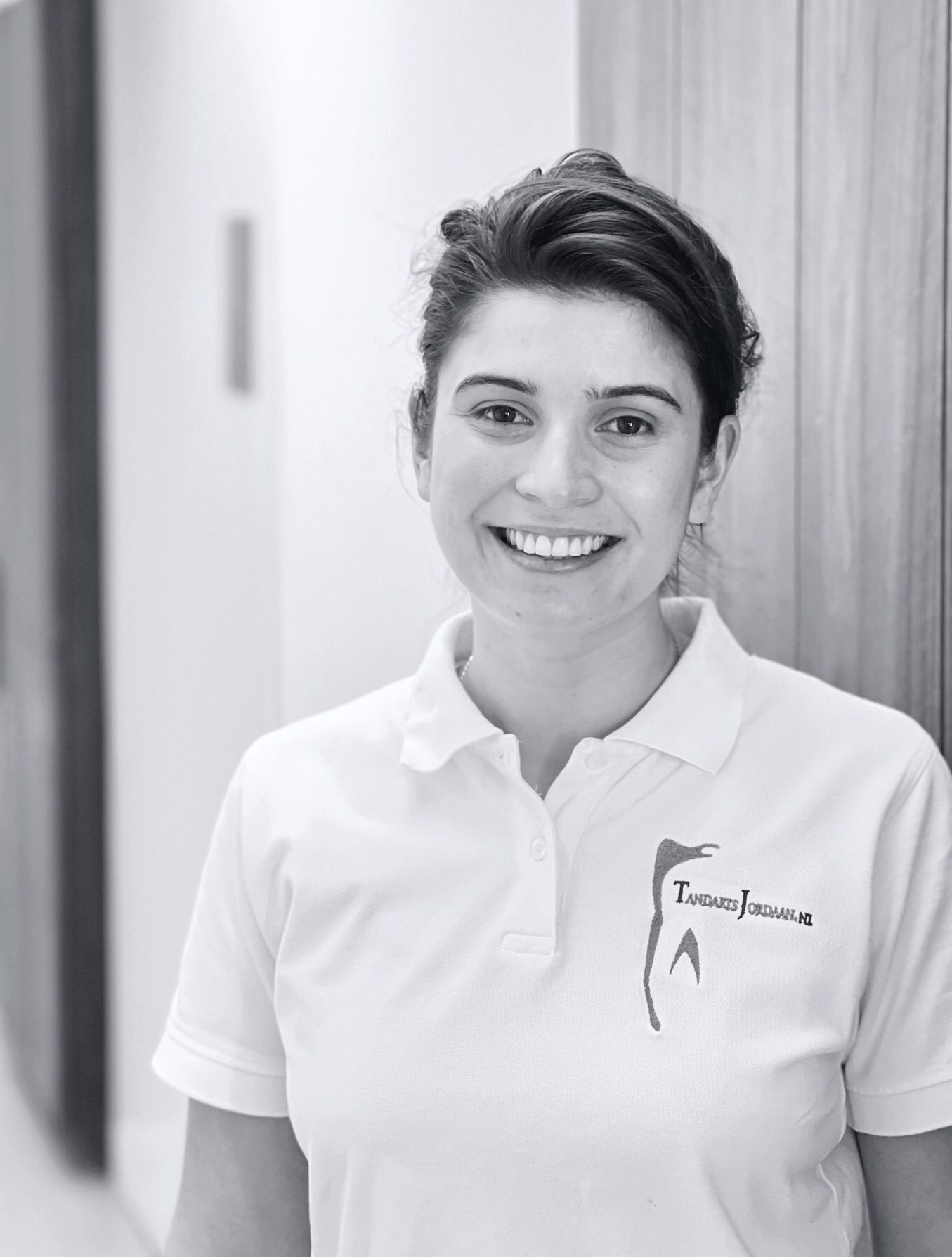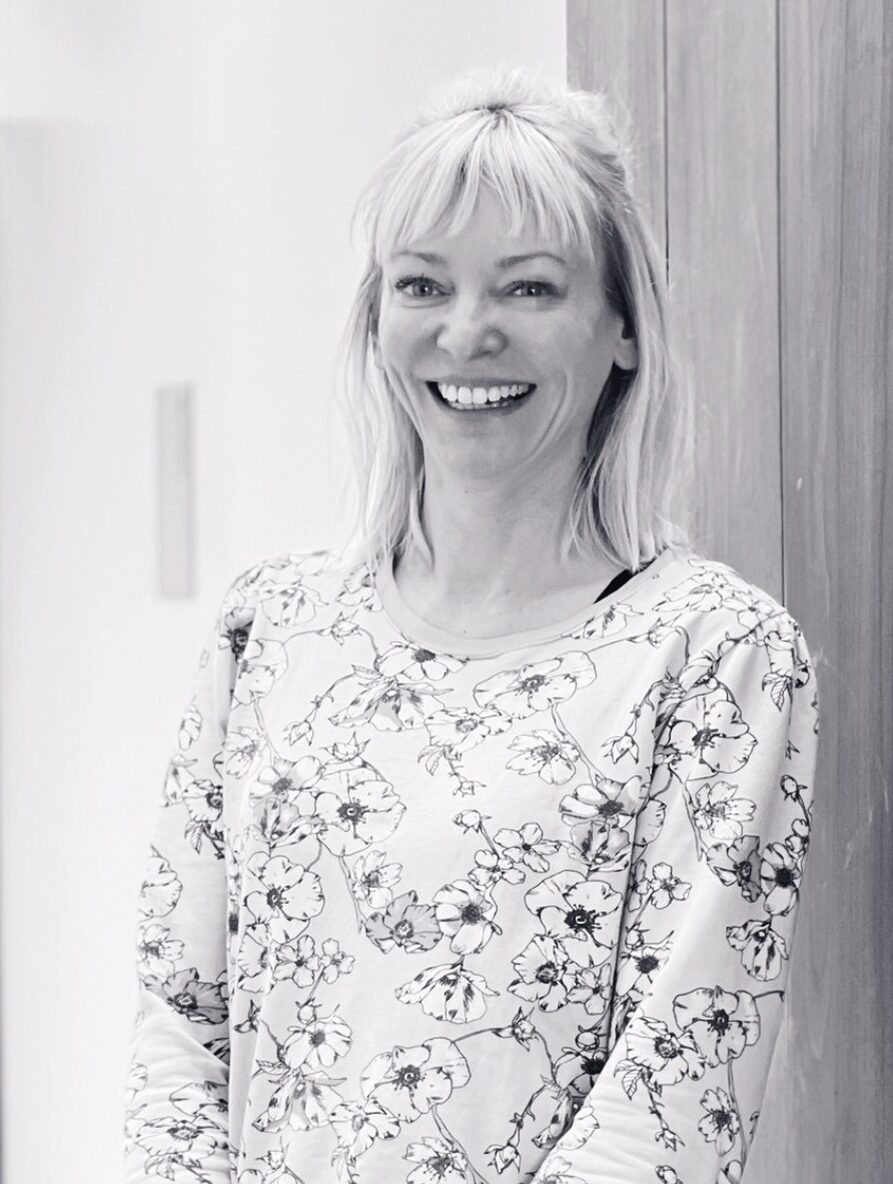 Alexandra Schluter
Receptionist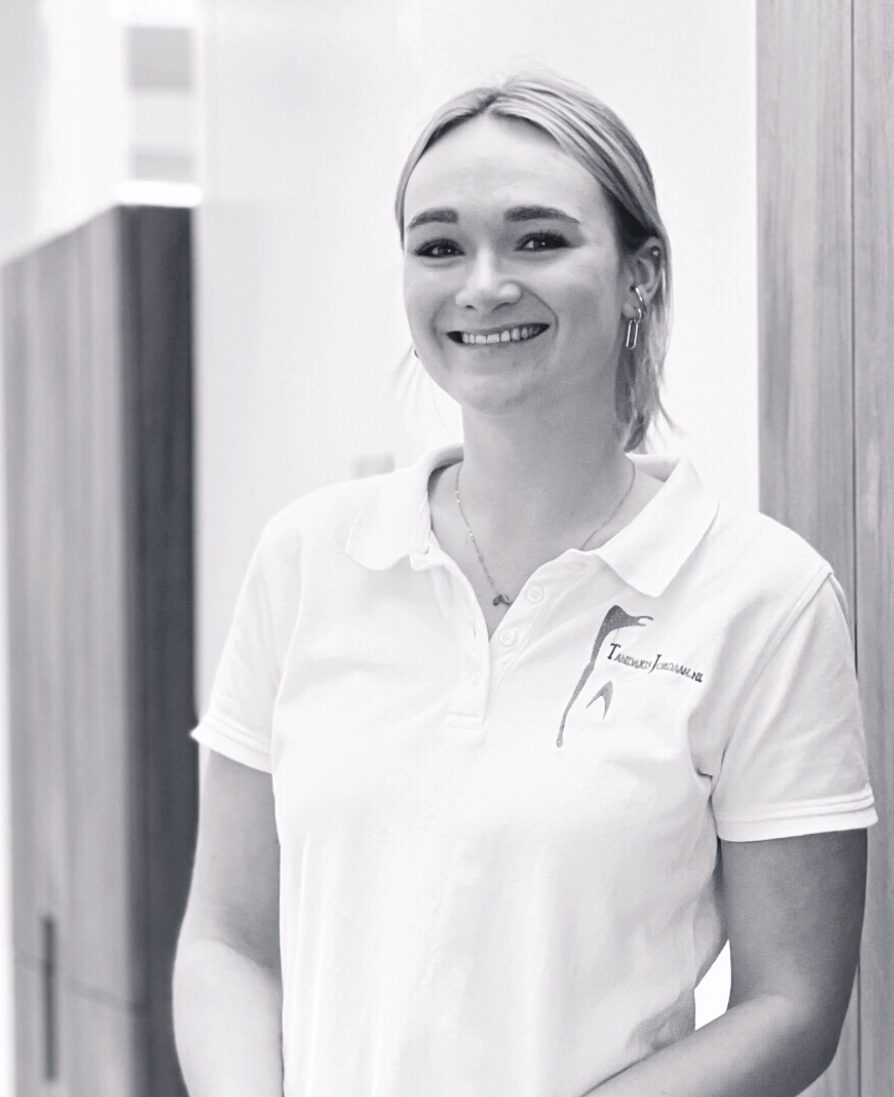 Courtney Willems
Dental hygienist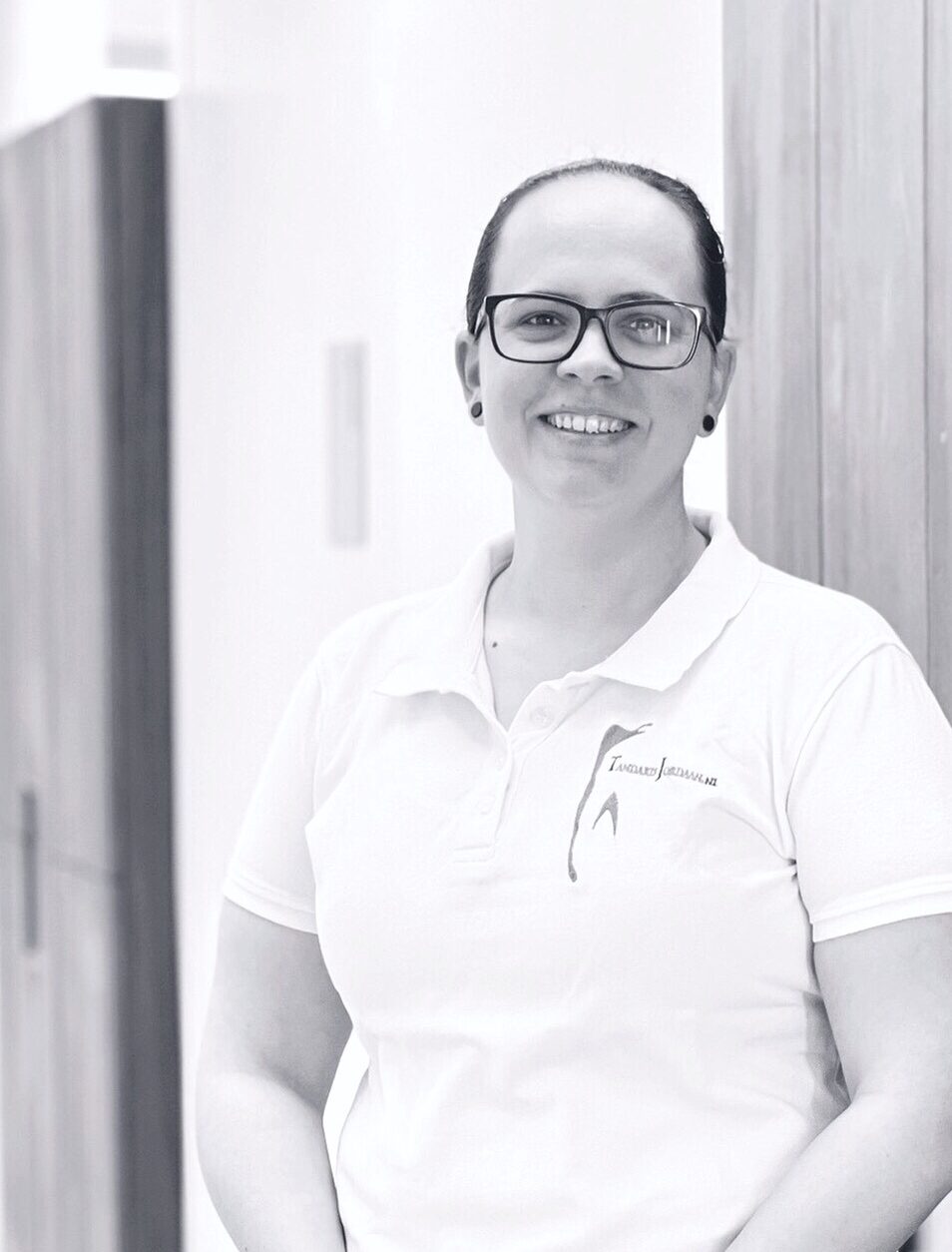 Timea Kern
Dental technician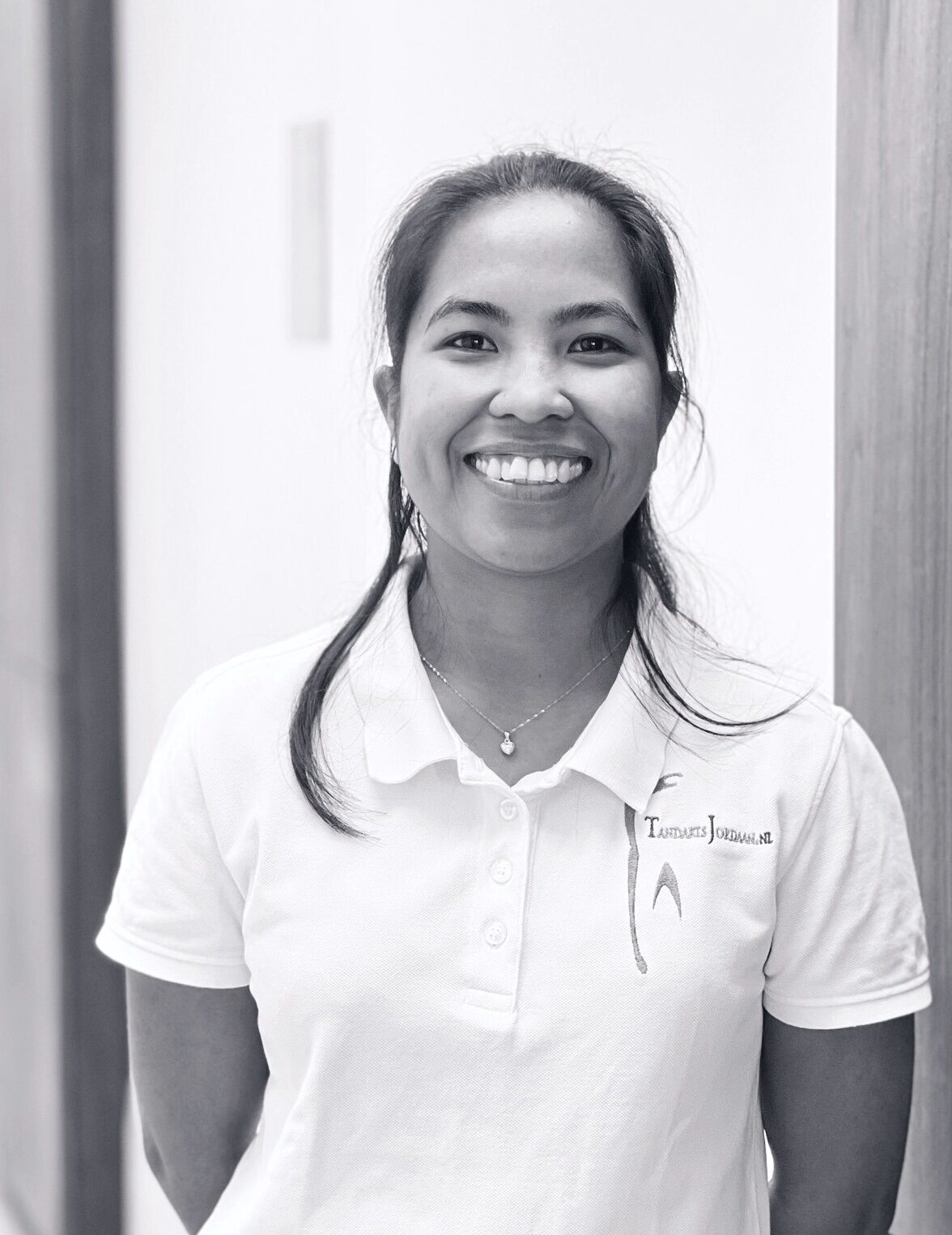 Jomerlea Saculles
Dental assistant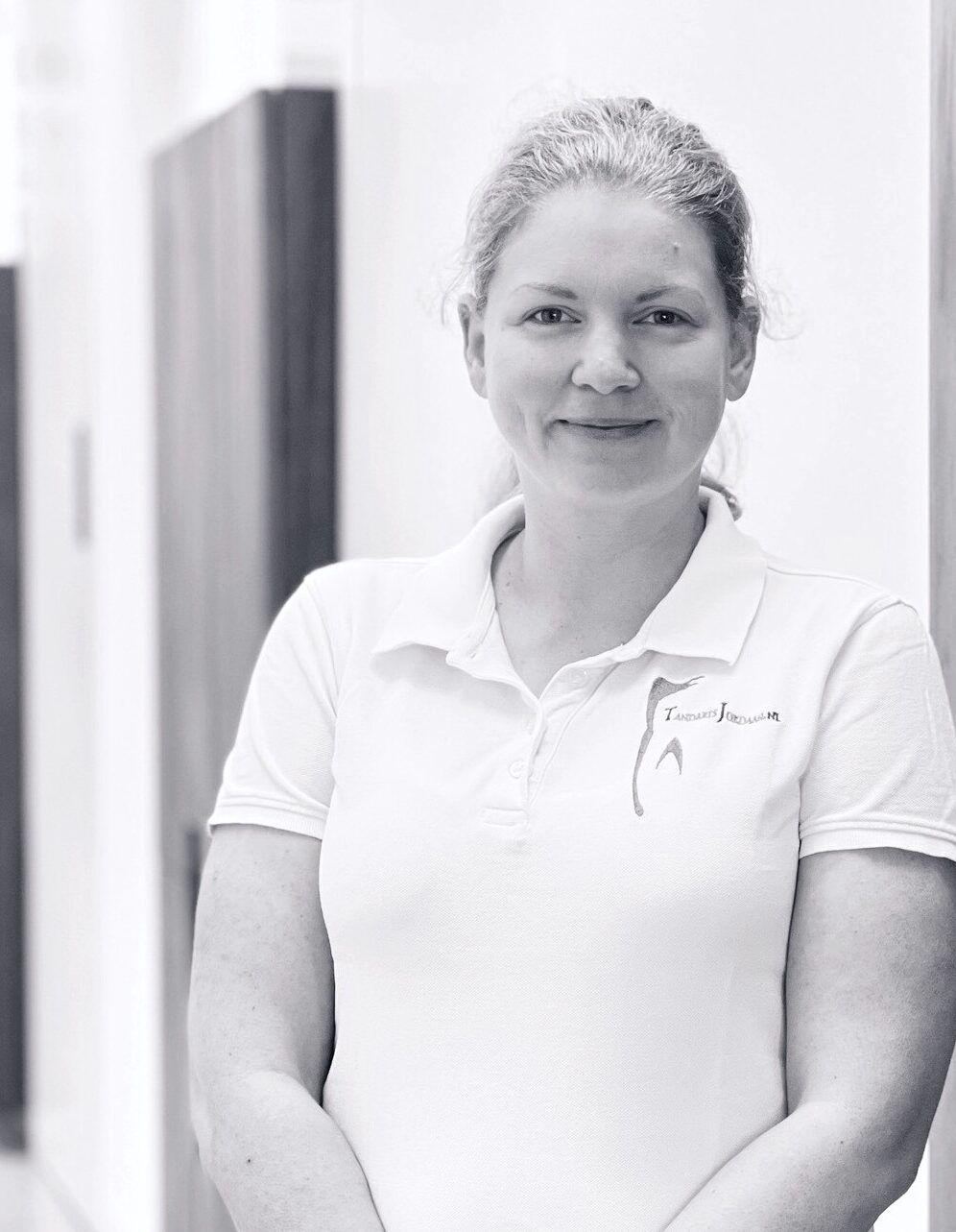 Fruszina Kern - Tamassy
Periodontitis assistant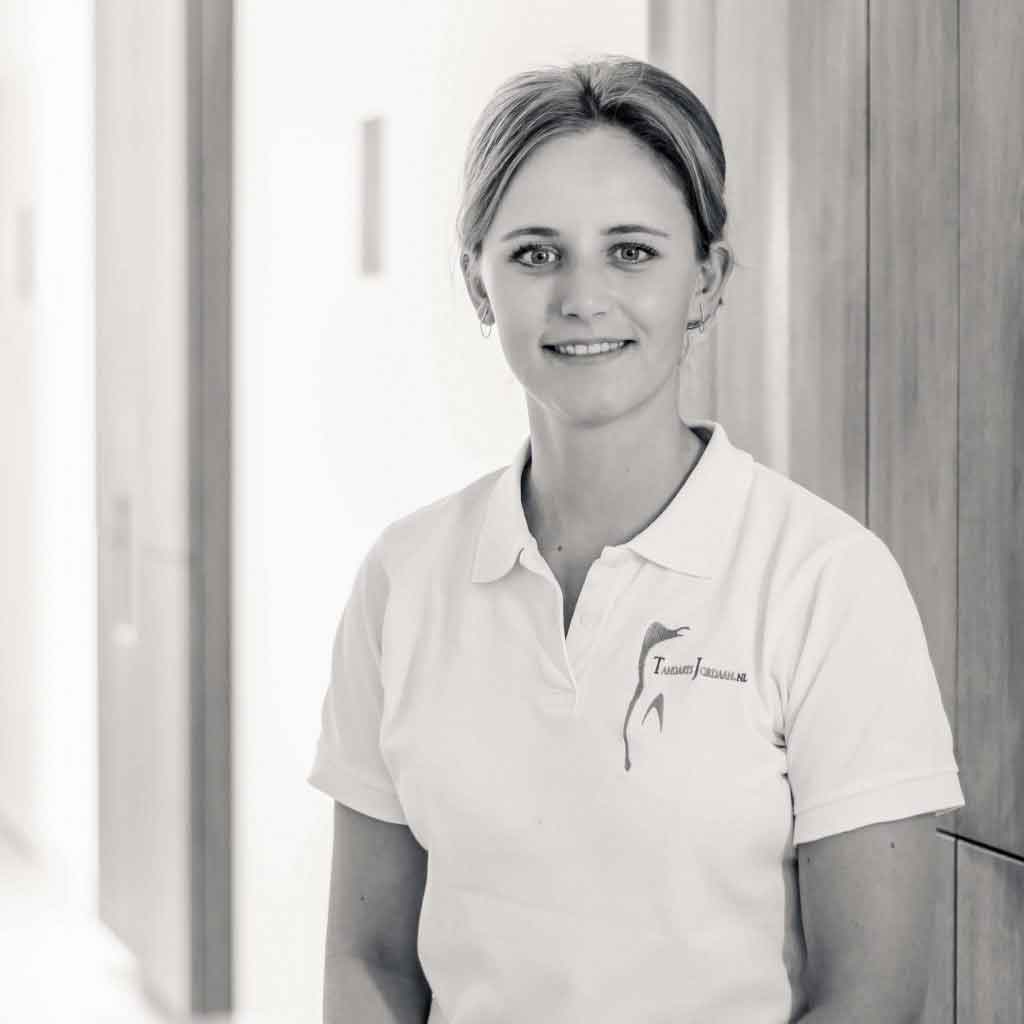 Rozemarijn Maat
Oral hygienist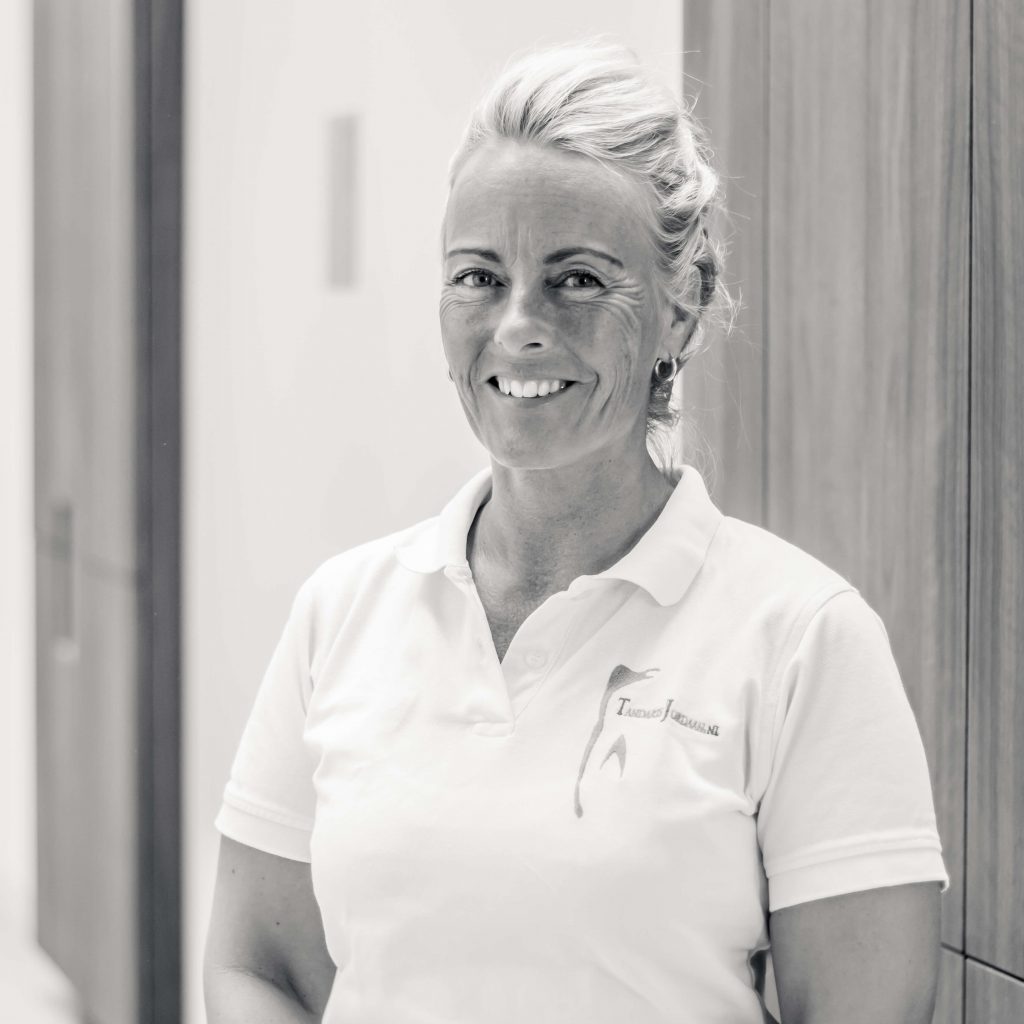 Patricia Kneppers
Prevention assistant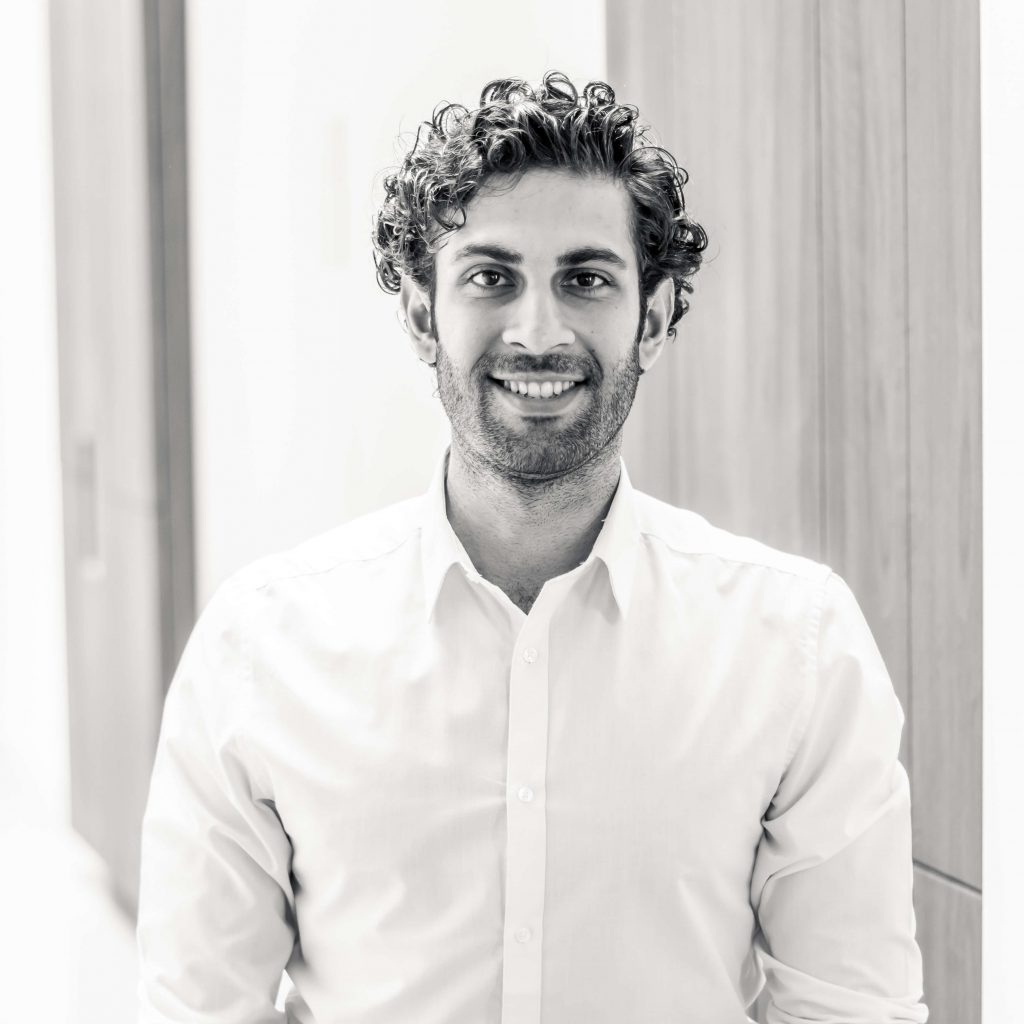 Mgrdich Amroian
Dental technician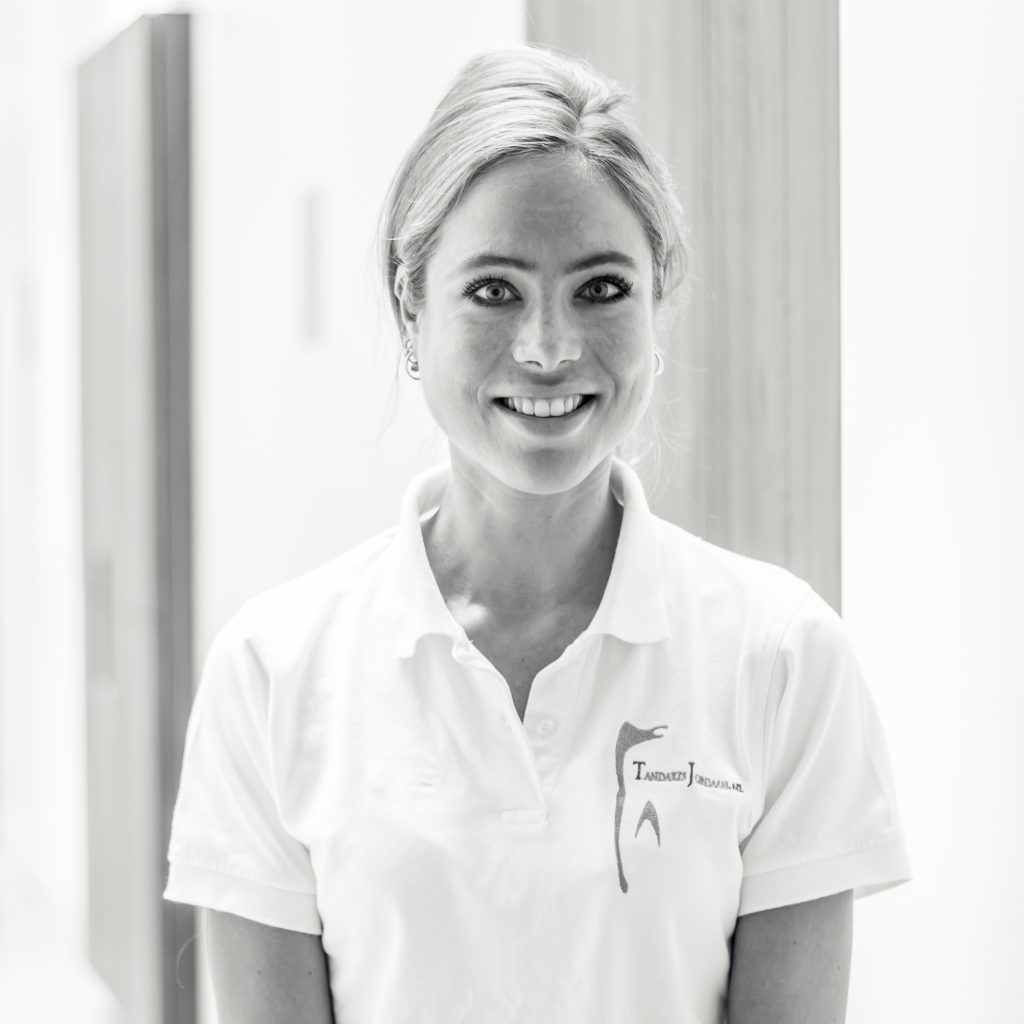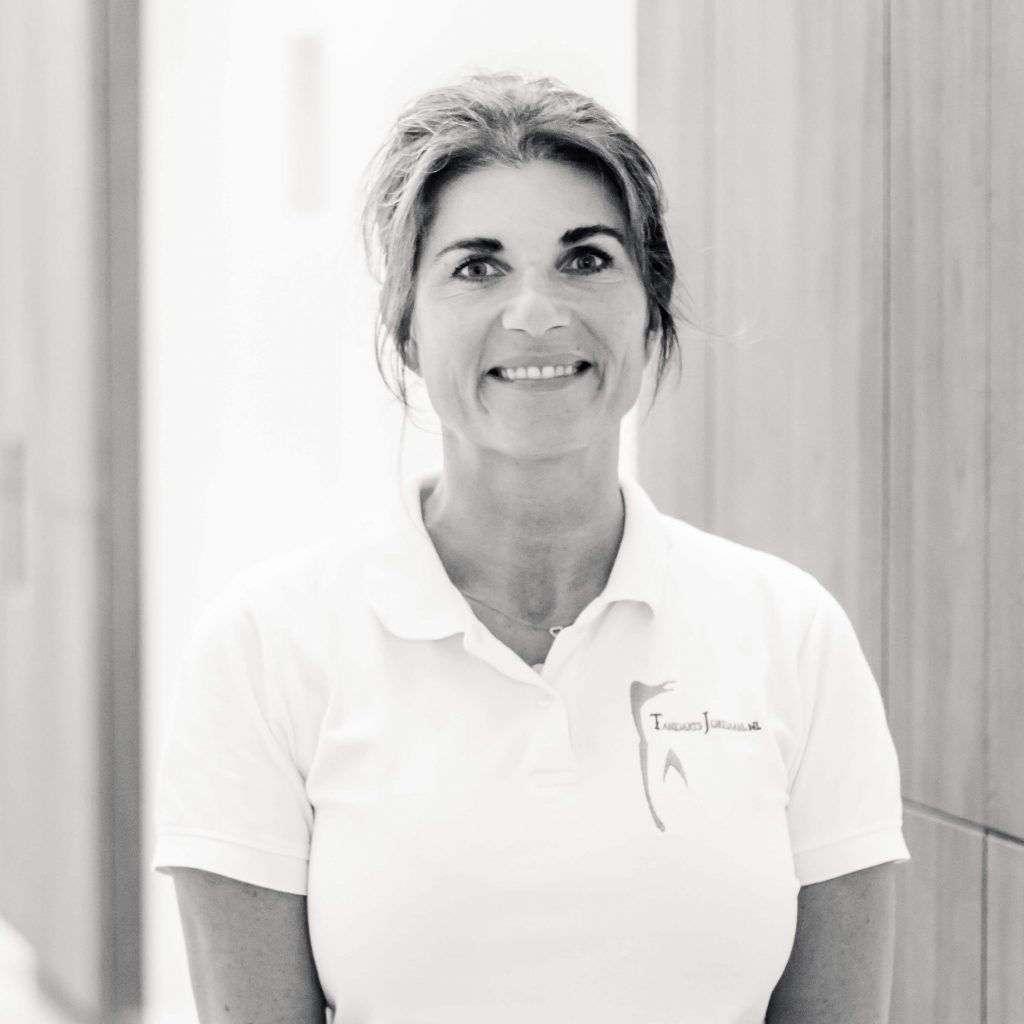 Linda van Zoomeren
Housekeeper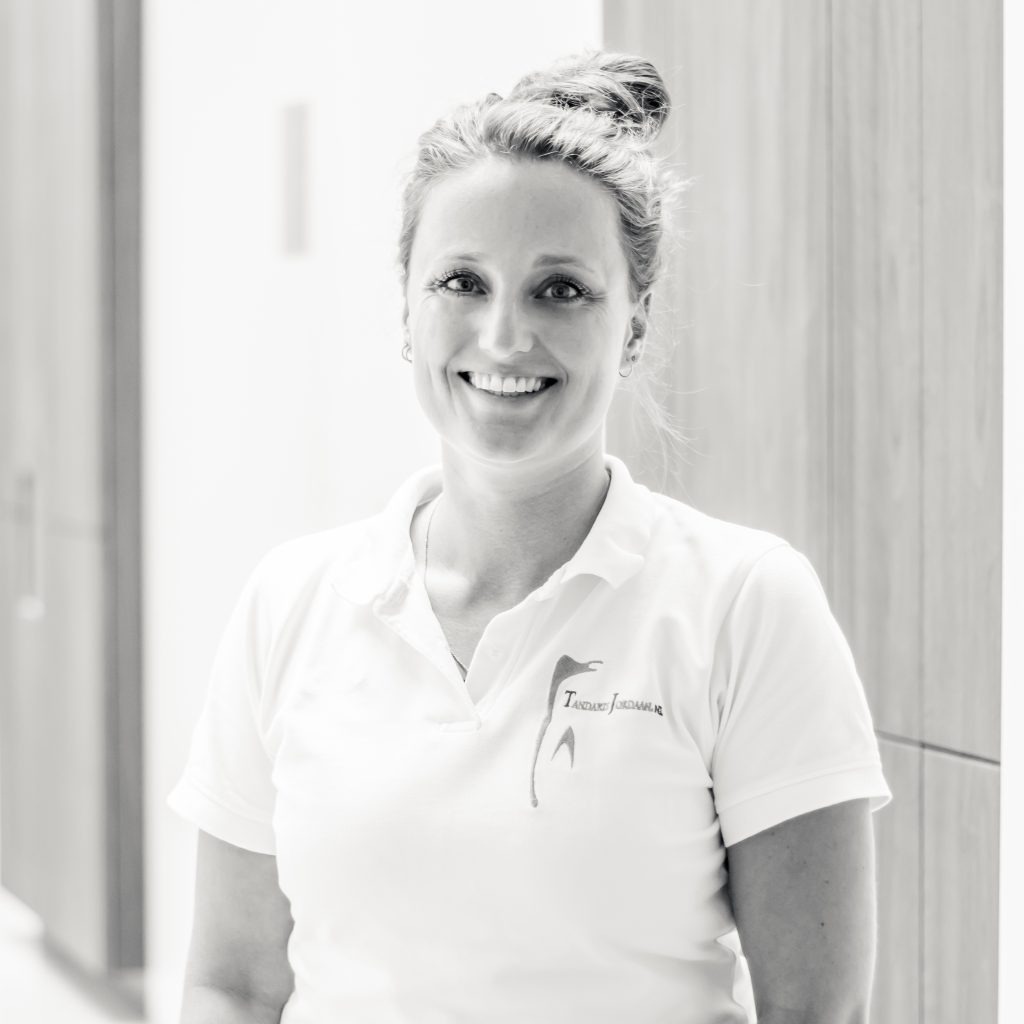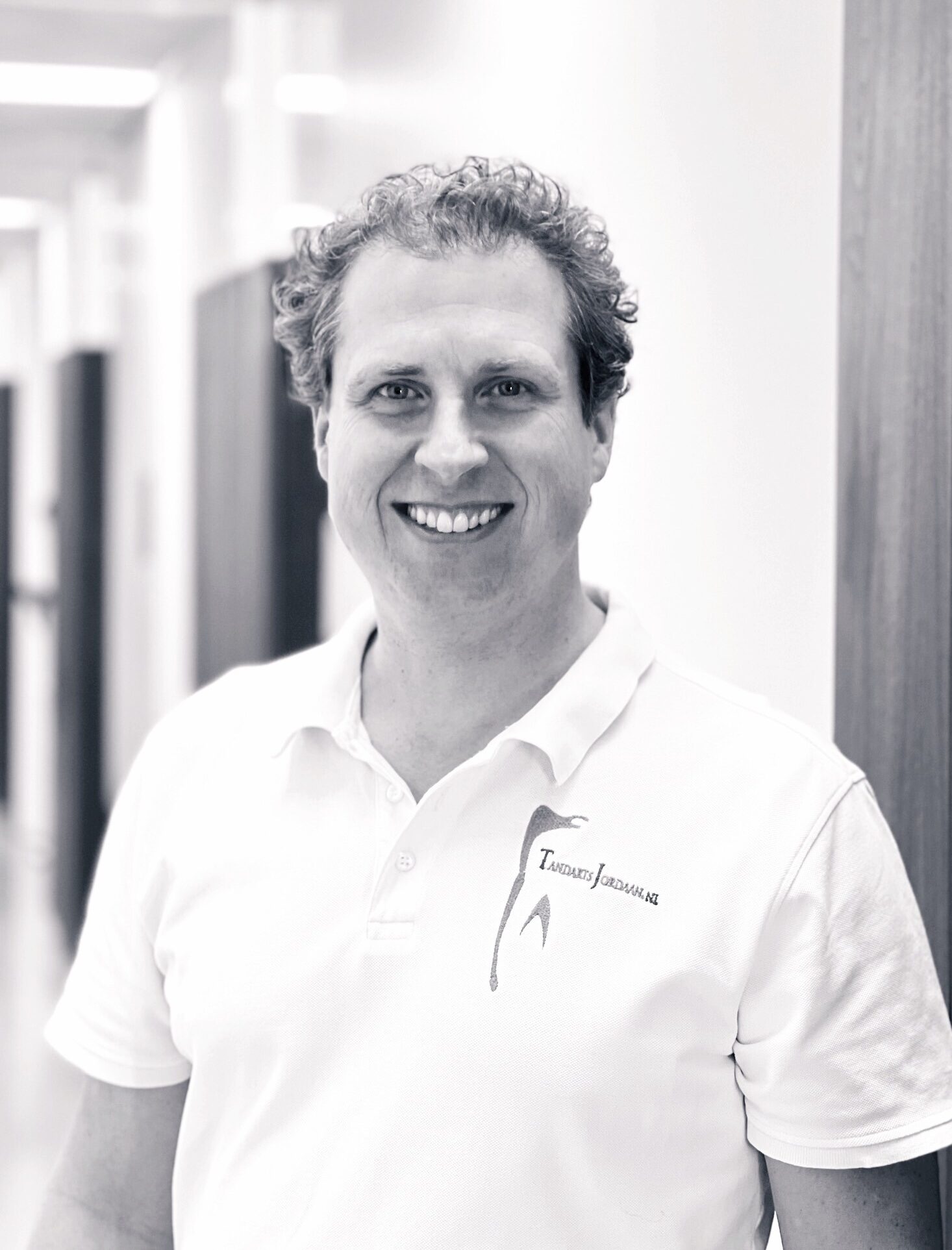 Maarten Vaartjes
Dentist and owner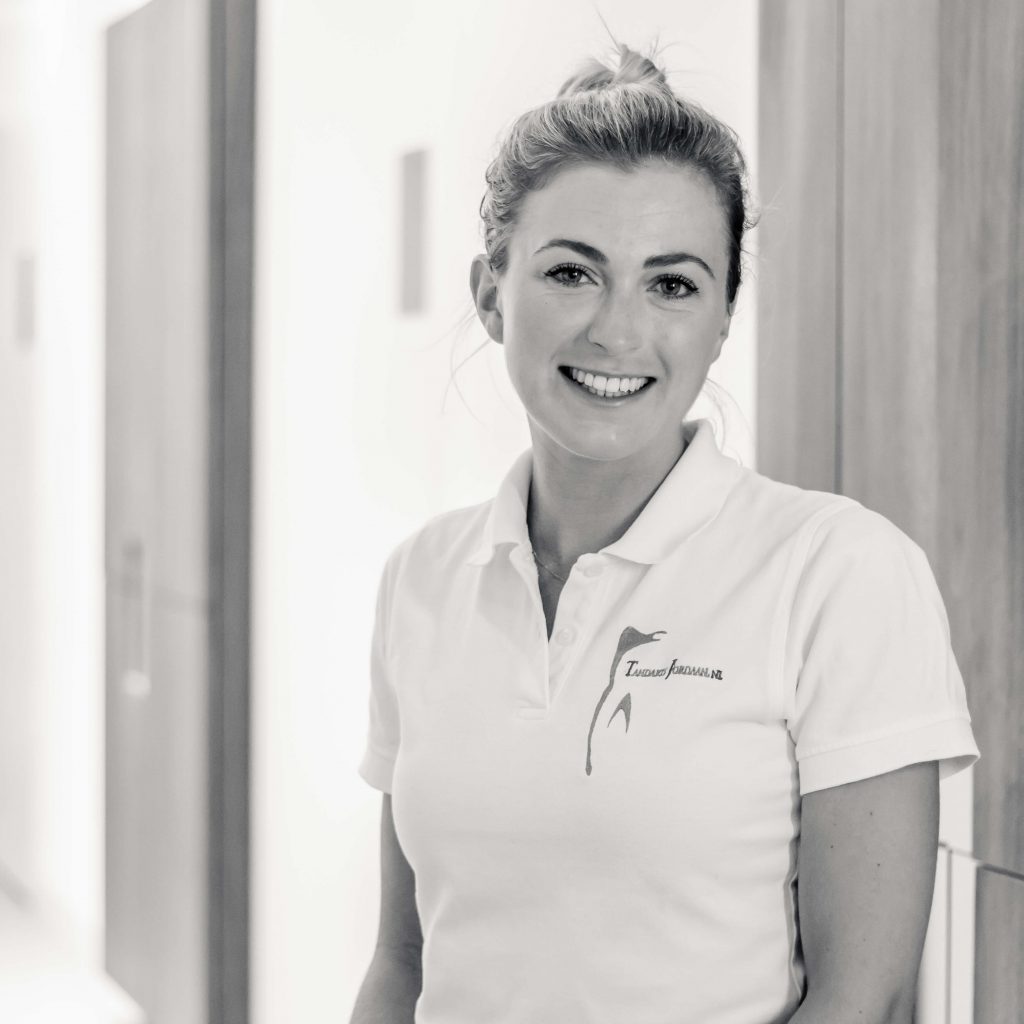 Anouk van der Meij
Dentist for orthodontics