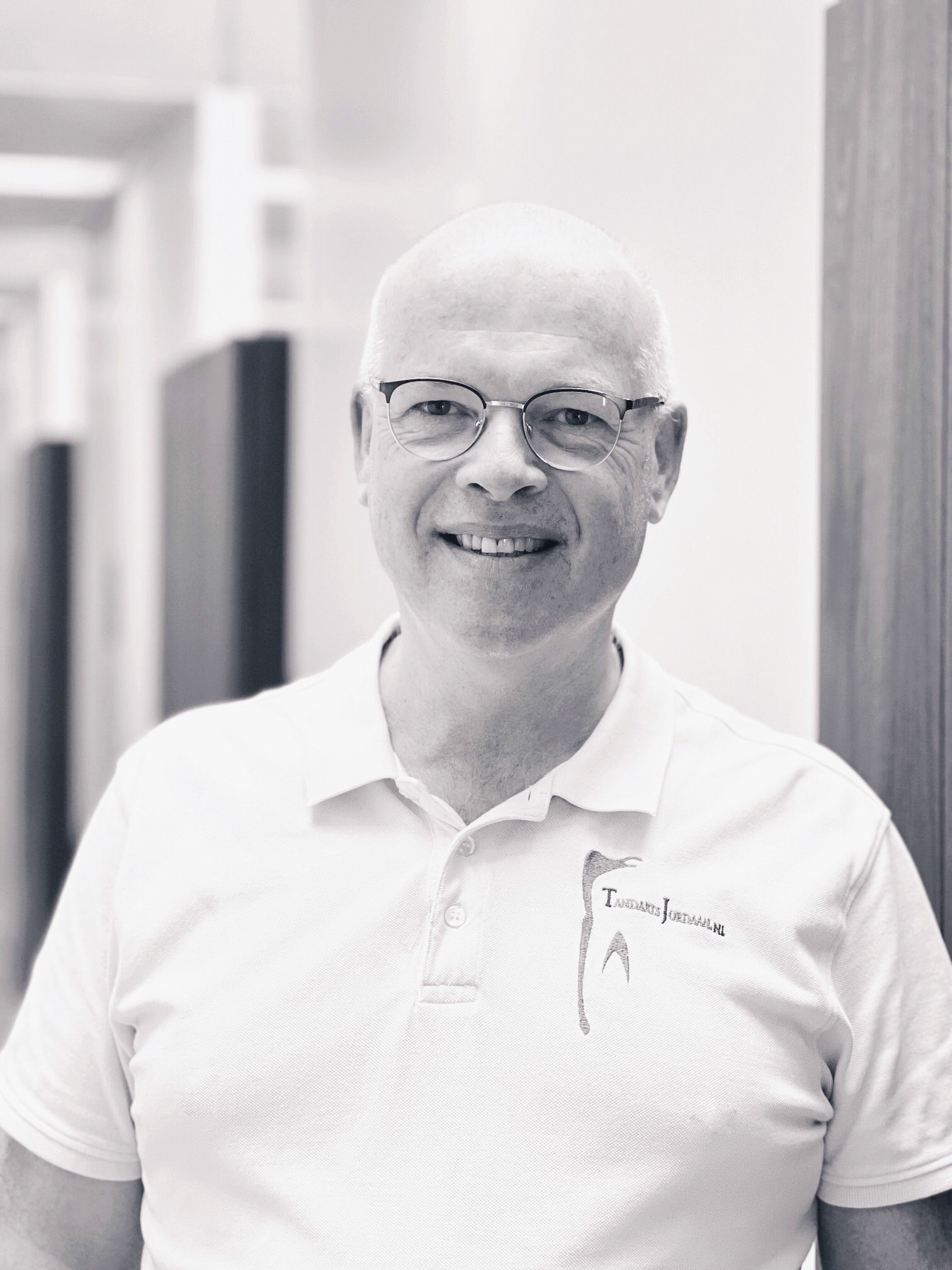 Where did you study?
Dentistry, at ACTA in Amsterdam
Why did you ch0ose to study dentistry?
It's a practical, medical profession. I found that really exciting.
How was the study?
Fascinating, both the practical and the medical parts.
Why did you want to work at Tandarts Jordaan as an implantologist?
For years I had my own dental practice. Within the practice I was increasingly focusing on implantology so I received my NVOI accreditation as an implantologist many years ago. I continue to find the area of implantology so interesting that I'm really happy to work solely as an implantologist. At Tandarts Jordaan they are really progressive, that really appeals to me. 
Have you an affinity for particular areas of dentistry, which ones, and what makes that area so attractive?
As well as being very technical, implantologie is also really strategic: how do you practically achieve – in as few treatments as possible (economically then) – as beautiful and lasting a result as possible?
Can you remember your first dentist? What kind of person were they?
An autocrat. You didn't get any say as a patient.
Did you mind going to the dentist?
It didn't bother me. Neither did the school dentist. My twin brother and I went together on the bus. We never had anything. My brother pulled on the bus handbrake once, out of boredom; he would've been better off leaving that alone!
How do you look after your teeth? Do you really brush twice a day and not snack?
Brushing twice a day is enough, and of course flossing and using toothpicks too. I always tell my young patients that dentists never eat sweets; they don't believe a word of it, ha ha.
What did you want to be when you were young?
I can't remember. A steam train driver, I think. 
When you're treating people, what gives you the most satisfaction?
Making people feel comfortable. Today for instance, I treated someone who was so scared that, when we were finished, she hadn't realised it was the first time she hadn't thrashed her legs around. She was absolutely fine.
What do you do to make sure every patient leaves the practice satisfied?
Take time for the patients. Sometimes you just need to listen and not do anything.
What has been the most memorable moment of your career to date? One that you'll always look back on?
A little guy who had managed to get hold of the anaesthetic and triumphantly declared: "Ok! Now we're going to put the dentist under!"
What preconceptions about dentists would you like to see  the back of?
That dentists are all horrible people and it's a brutal profession.
What plans do you have now in relation to dentistry?
Continuing to find beautiful solutions and lasting results.
Why do you think people should go for Tandarts Jordaan?
At Tandarts Jordaan they offer good general dentistry in a safe and caring environment.
What tip would you like to give people to help them care for their teeth?
Take time for your teeth. Look after them!
Would you like to know more about implantology at Tandarts Jordaan? Then read on. 
Register and make your first appointment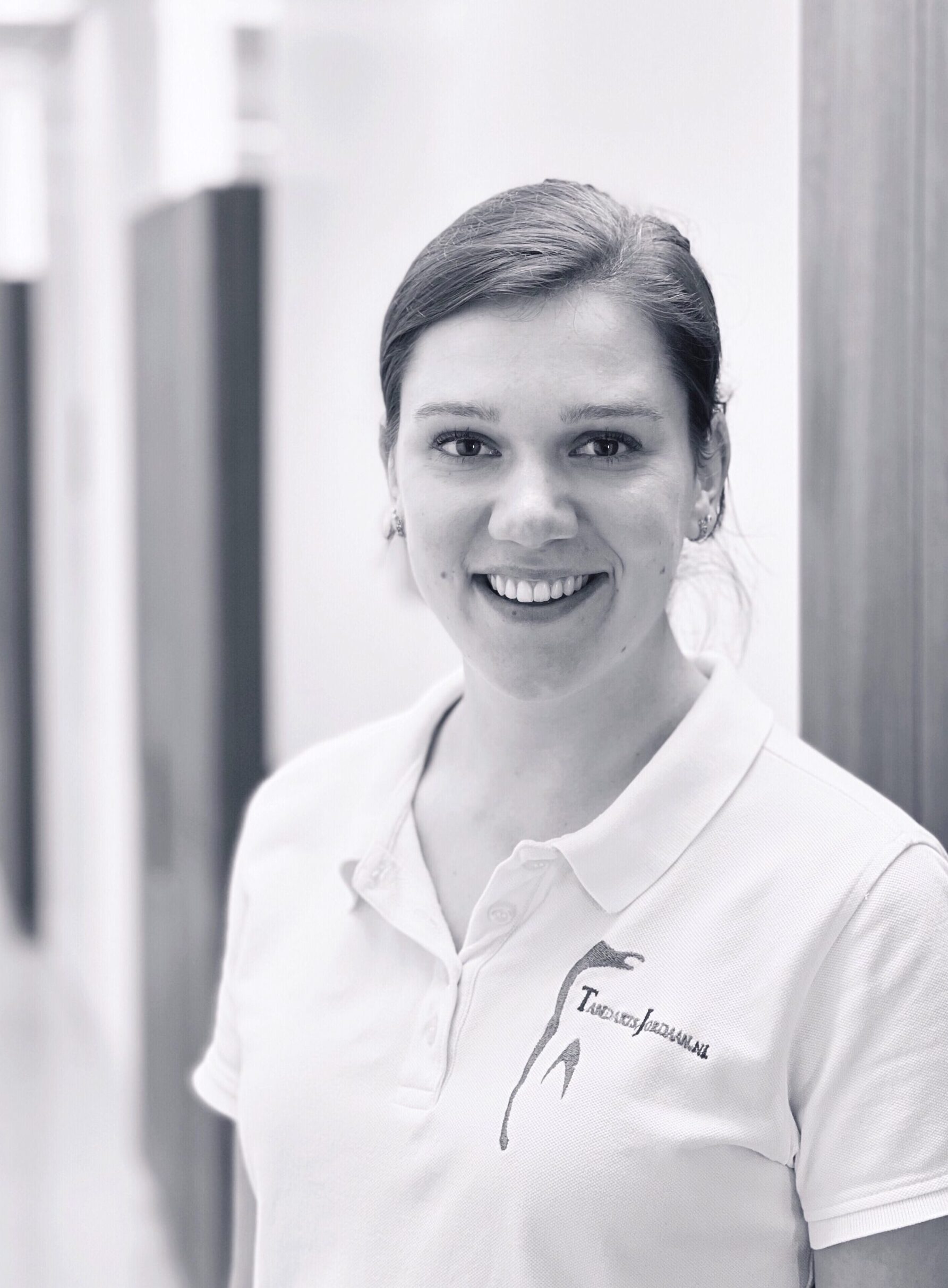 Hannah van Stuivenberg
Dental assistant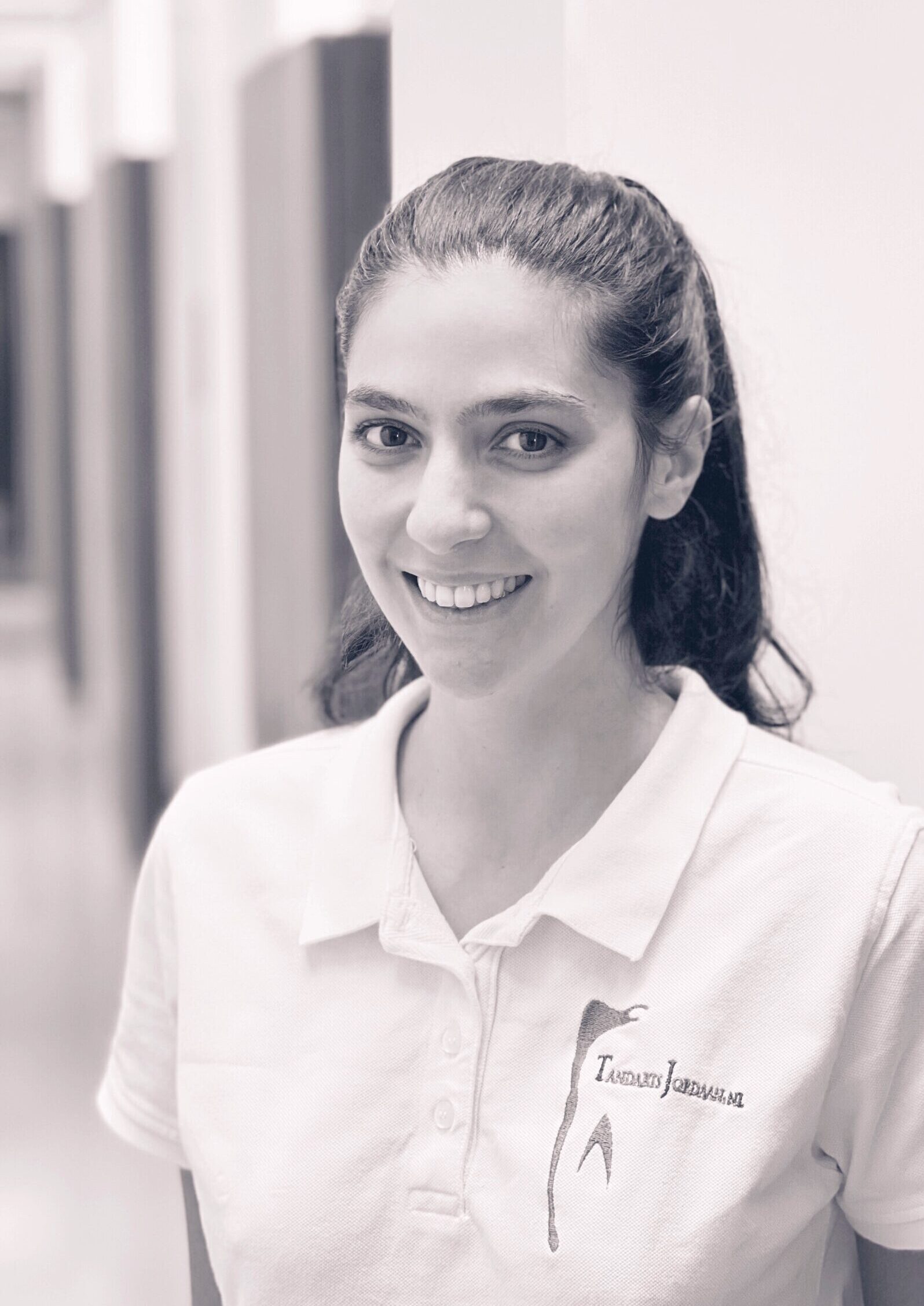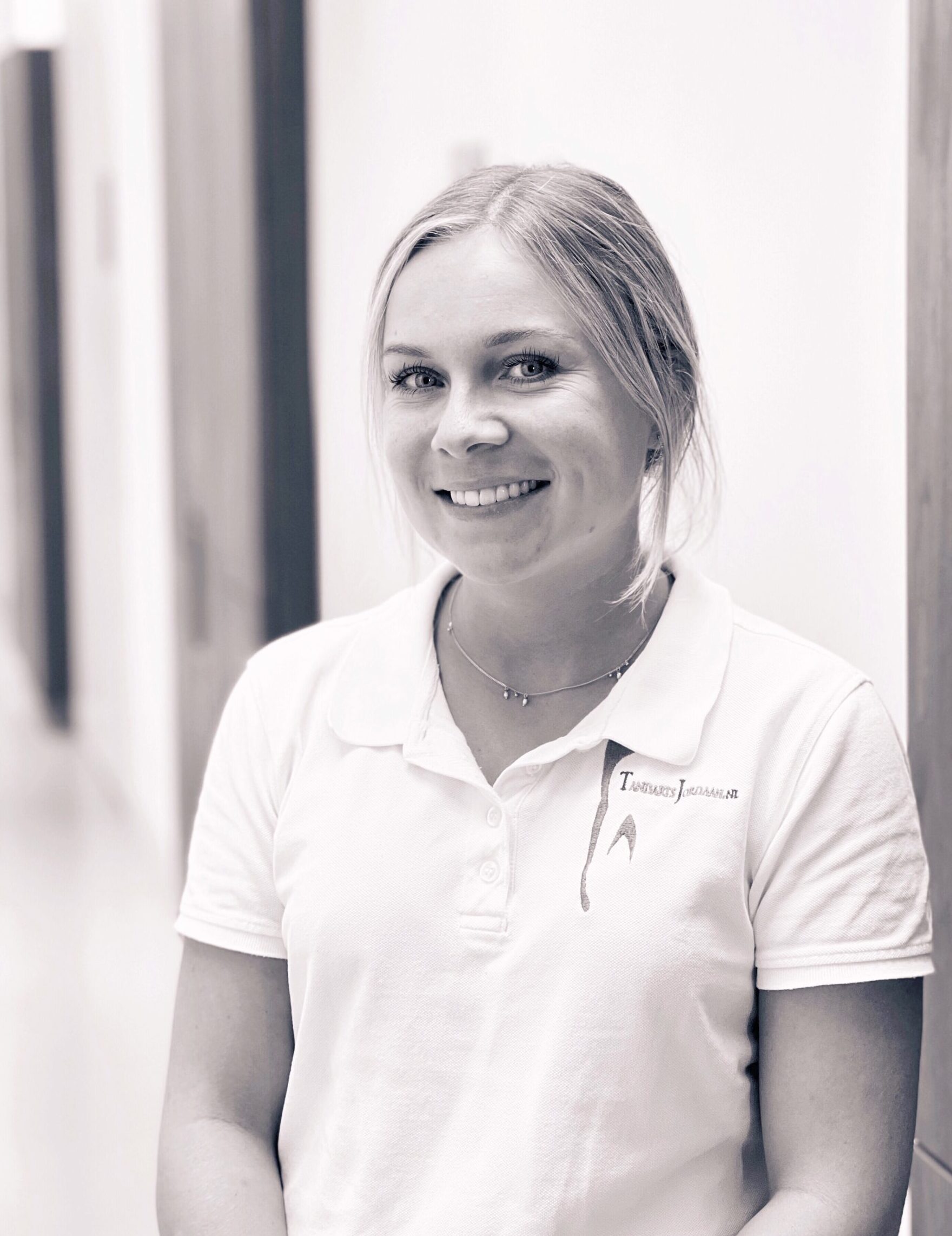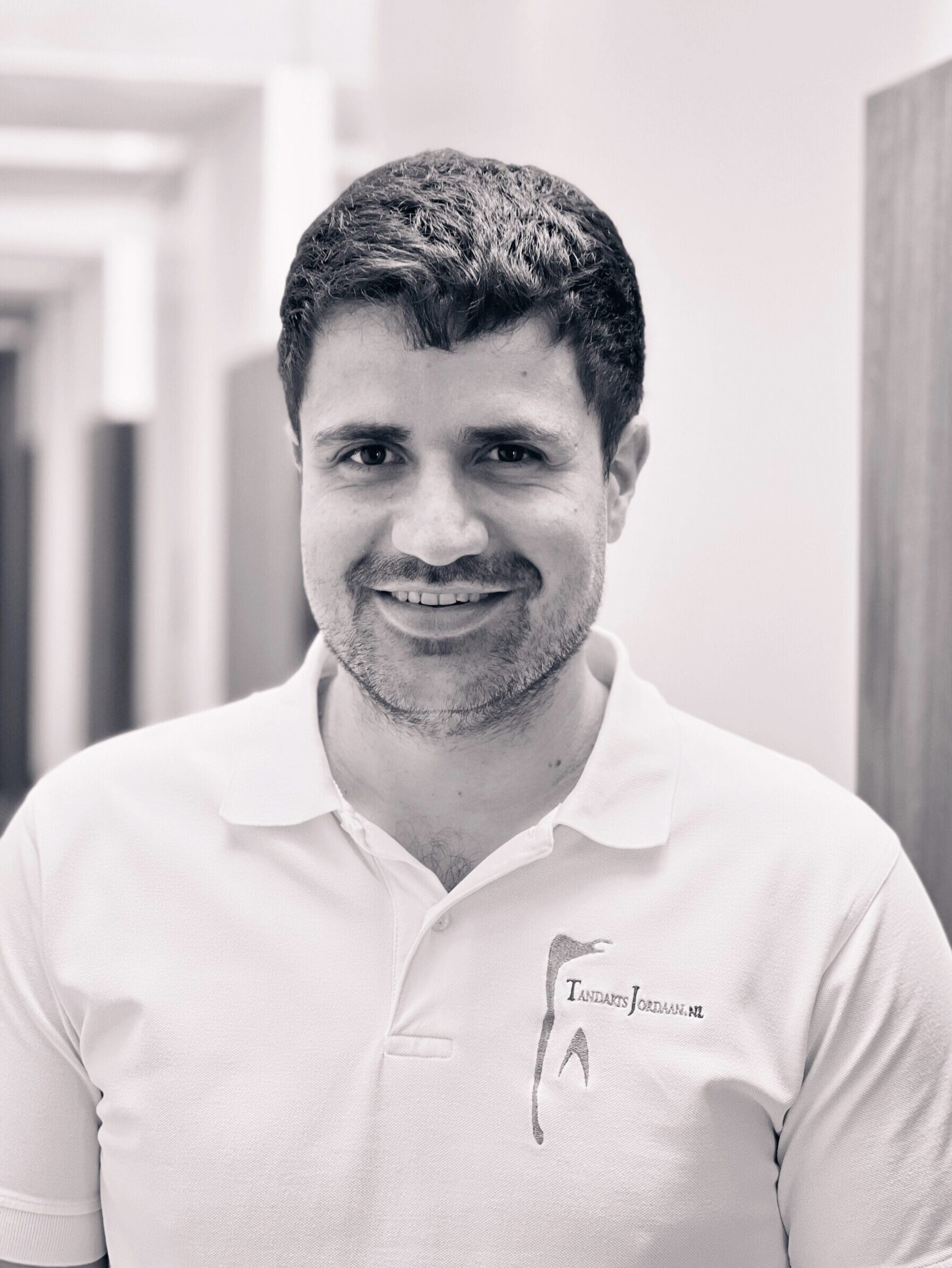 Kostantinos Kosmidis
Periodontist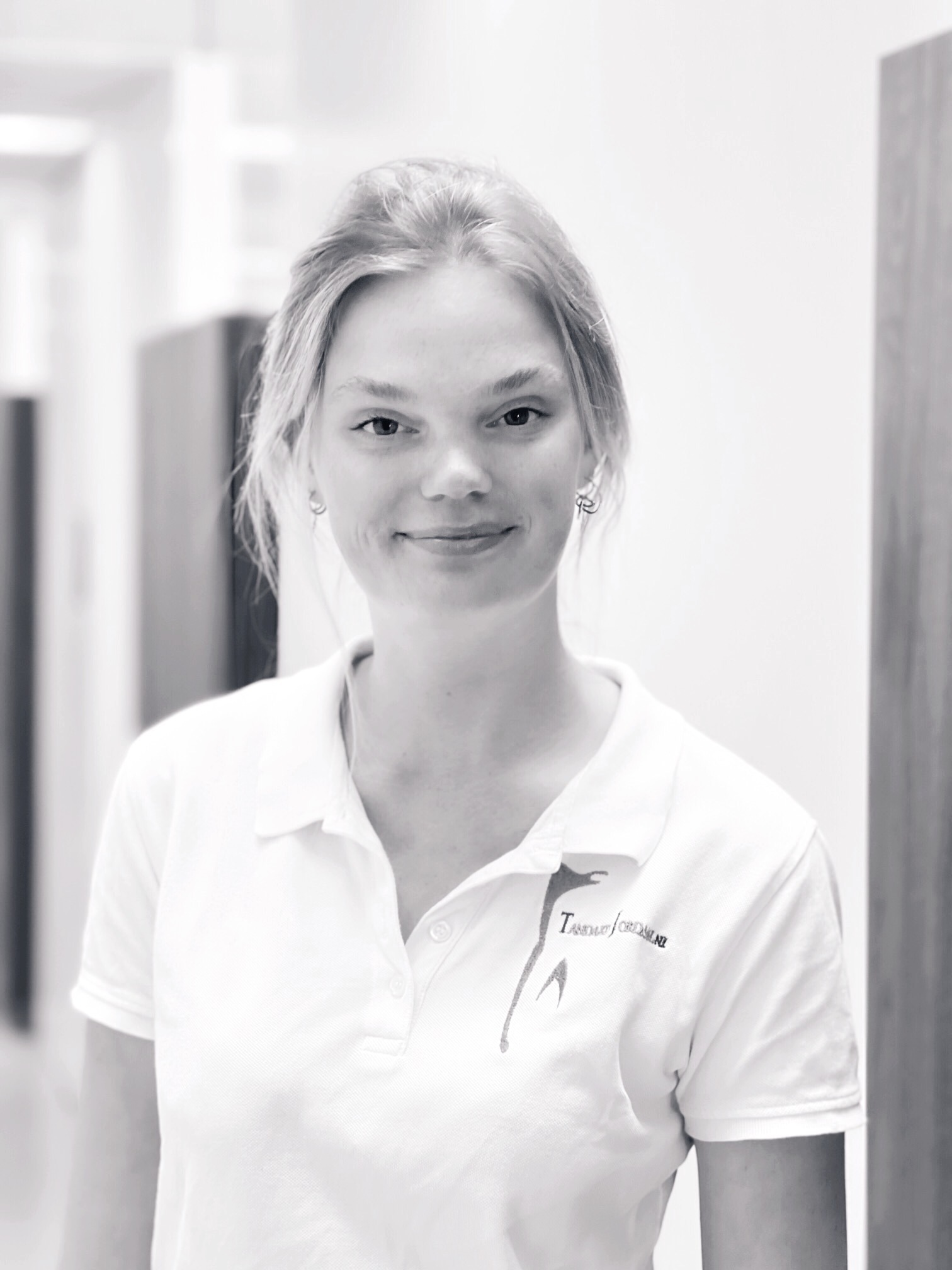 Mette Rijk
Dental hygienist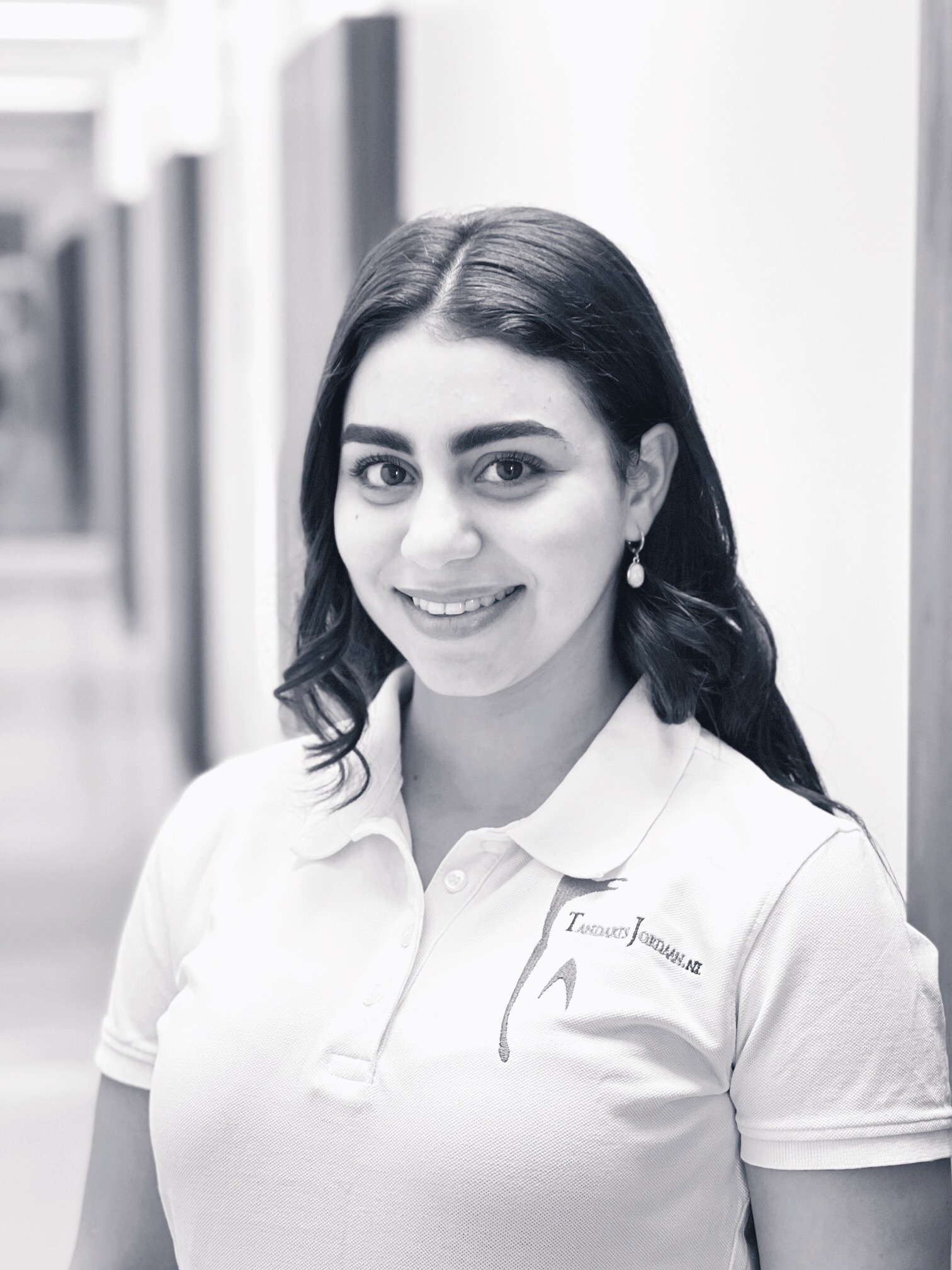 Maria Henien
Dental assistant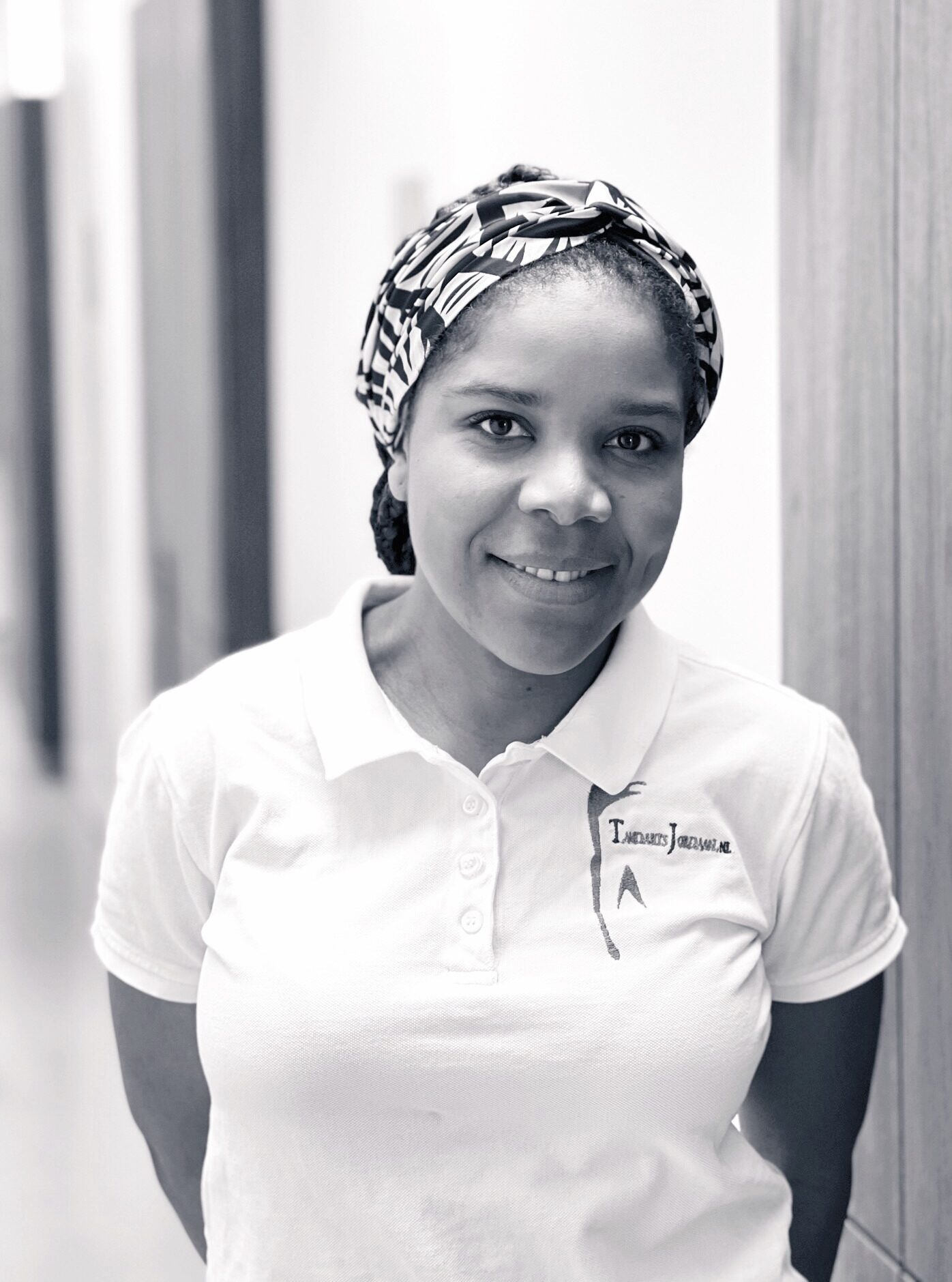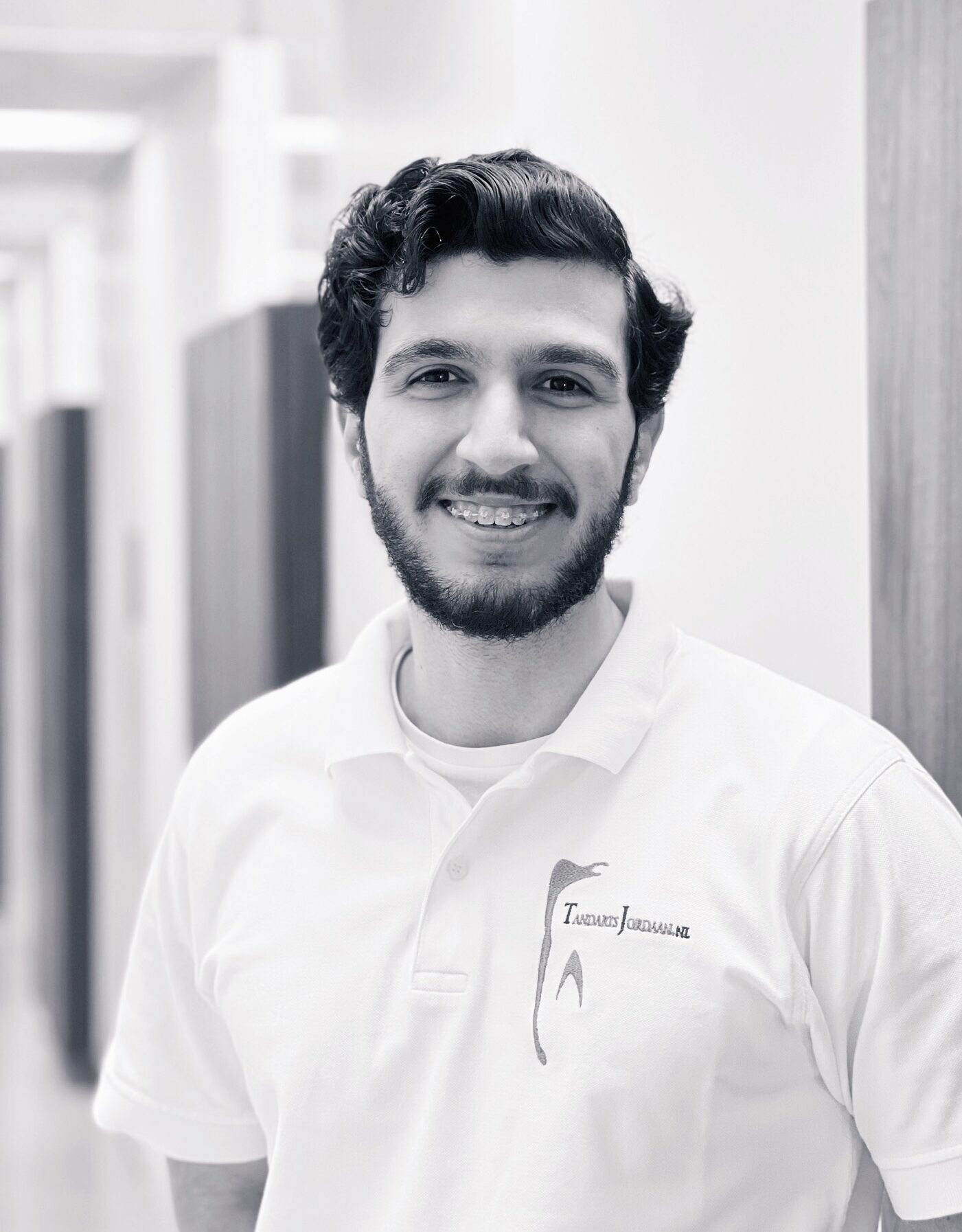 Baran Arisoy
Dental assistant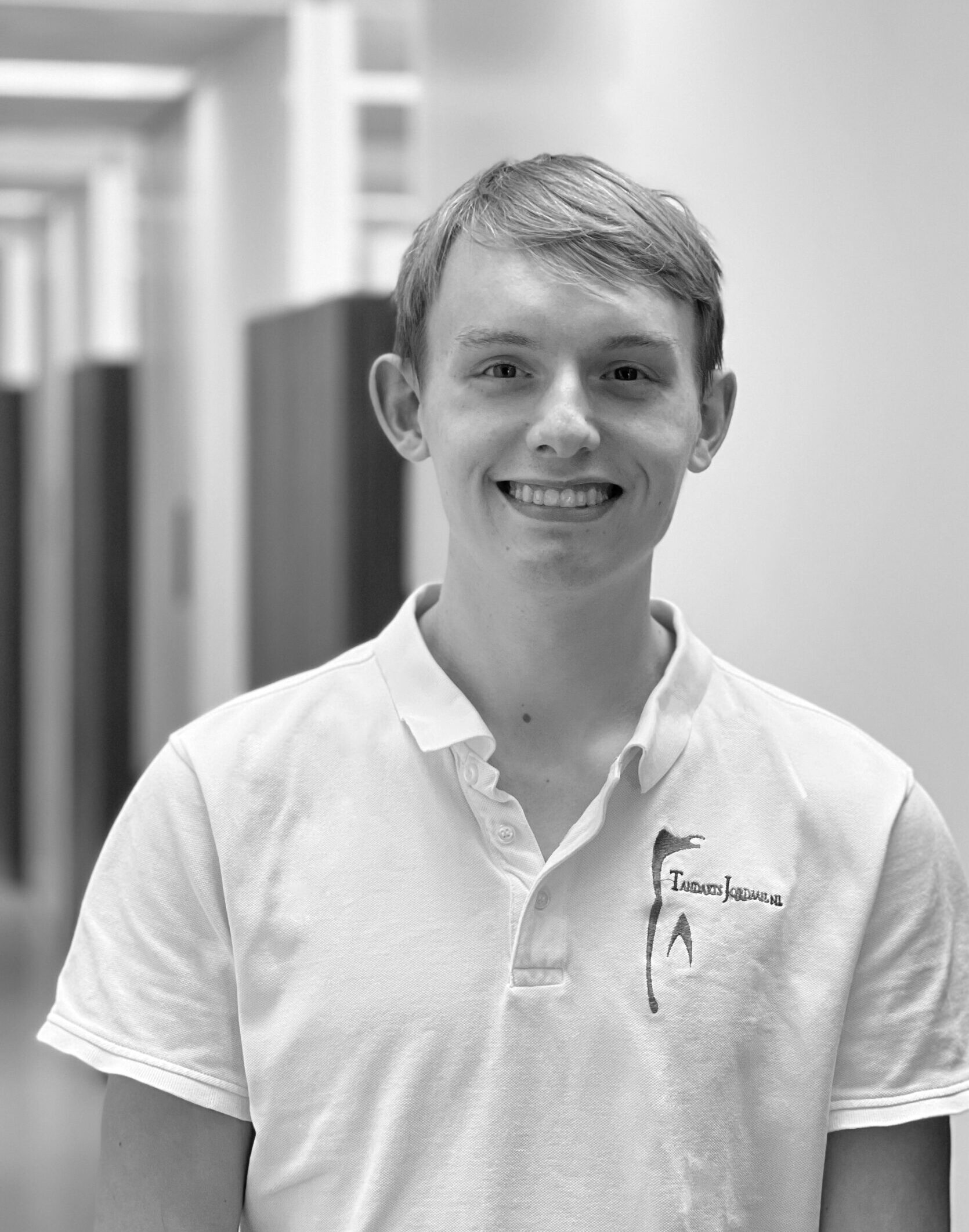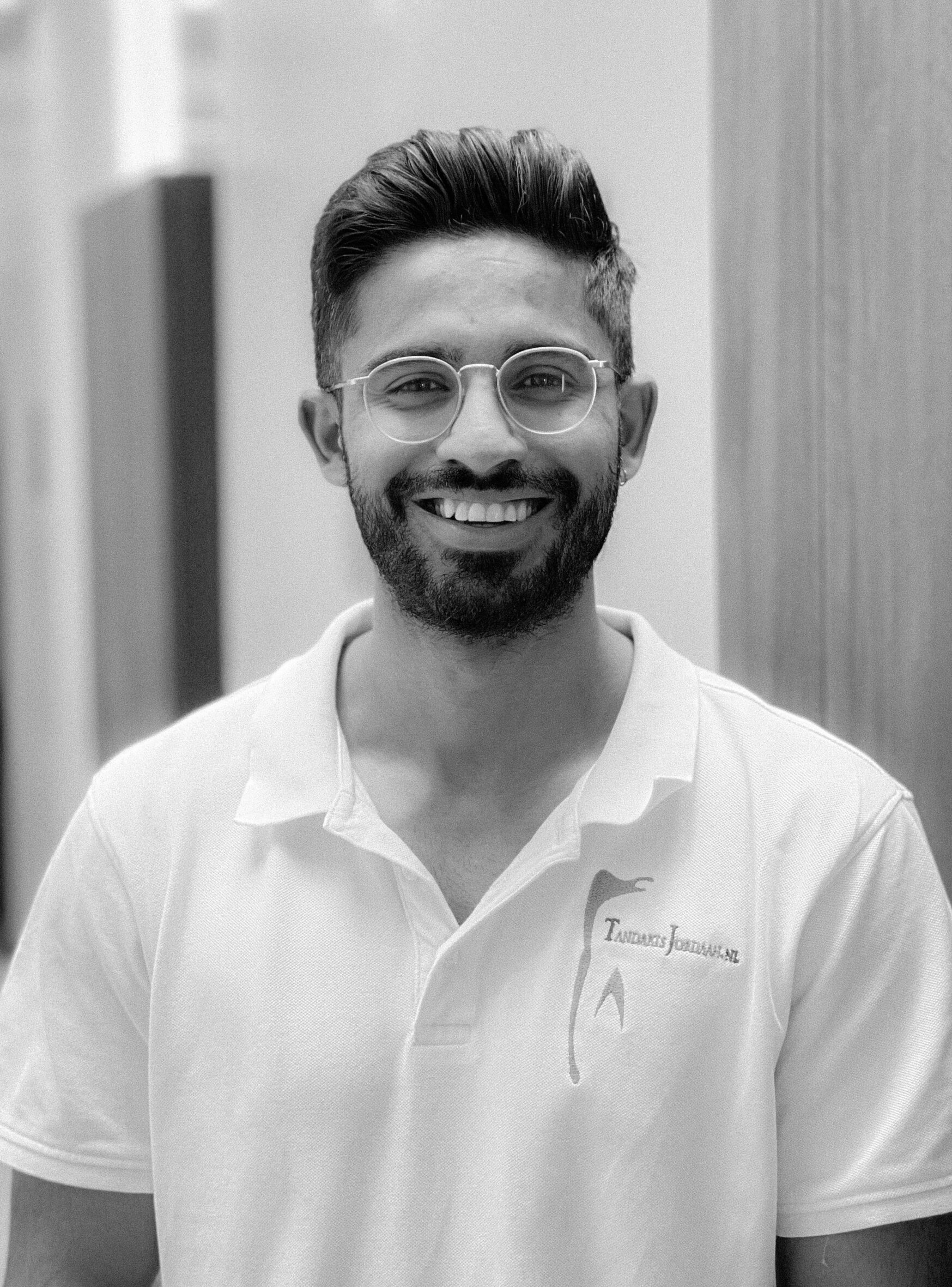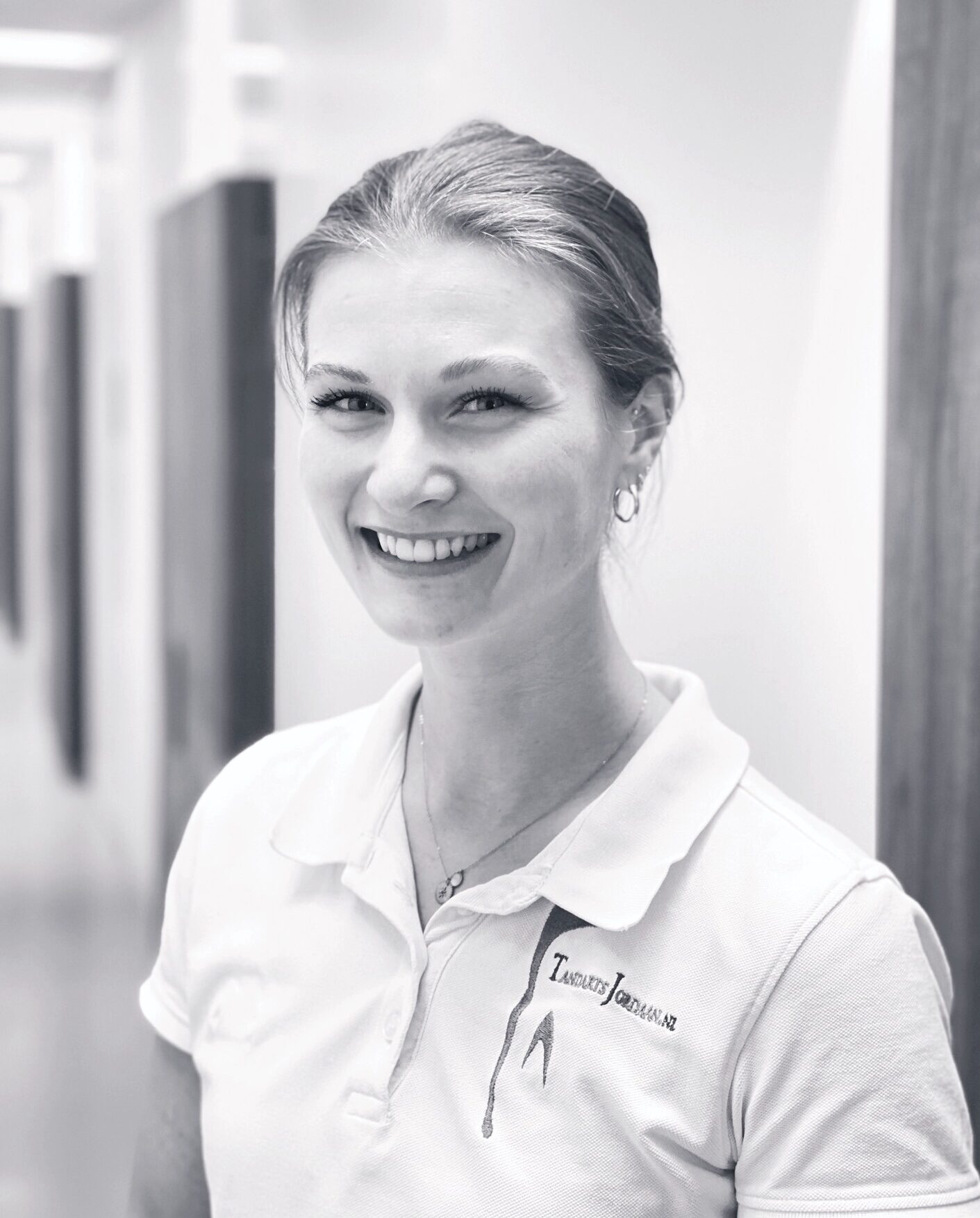 Nina Nijland
Dentist, specializing in periodontology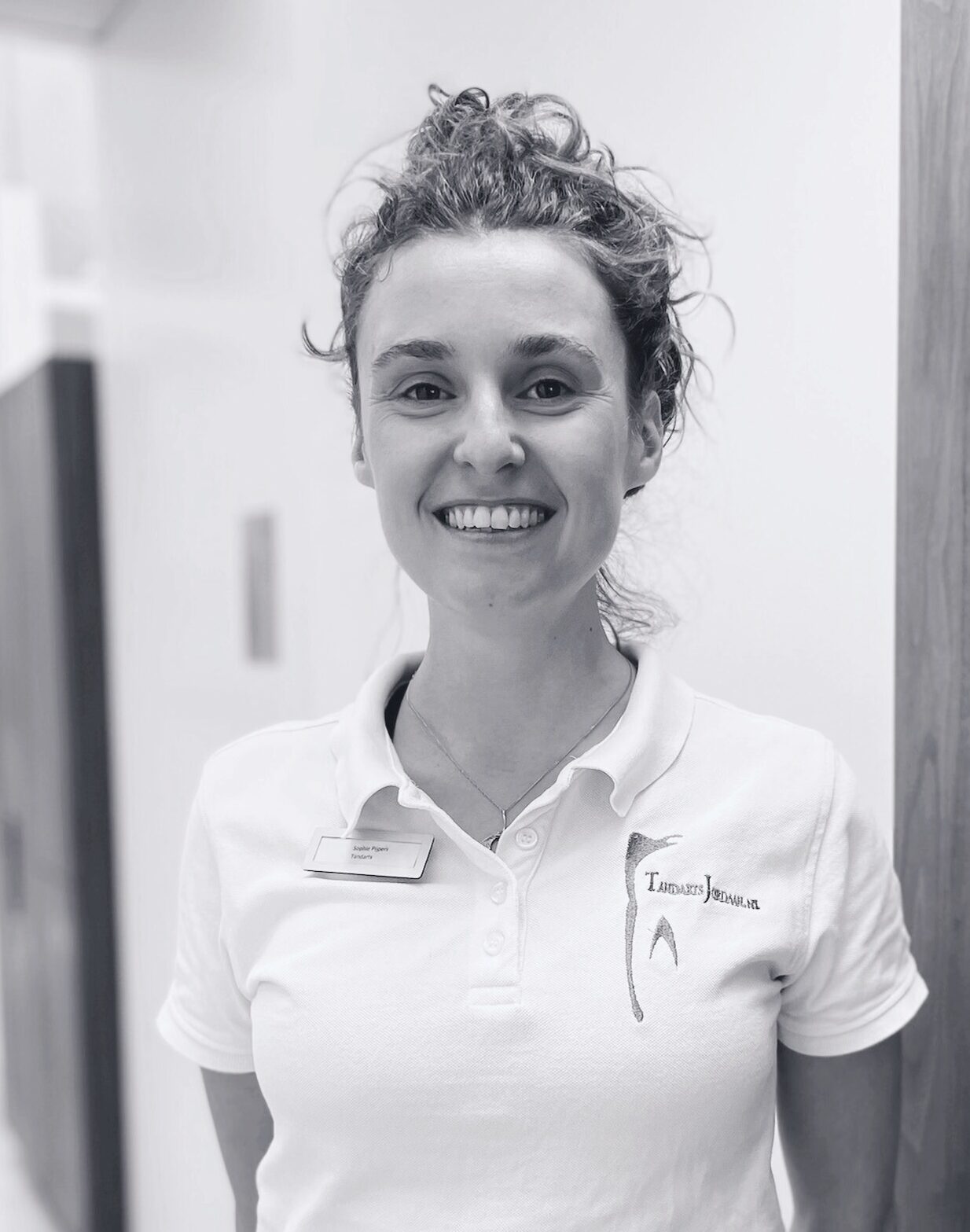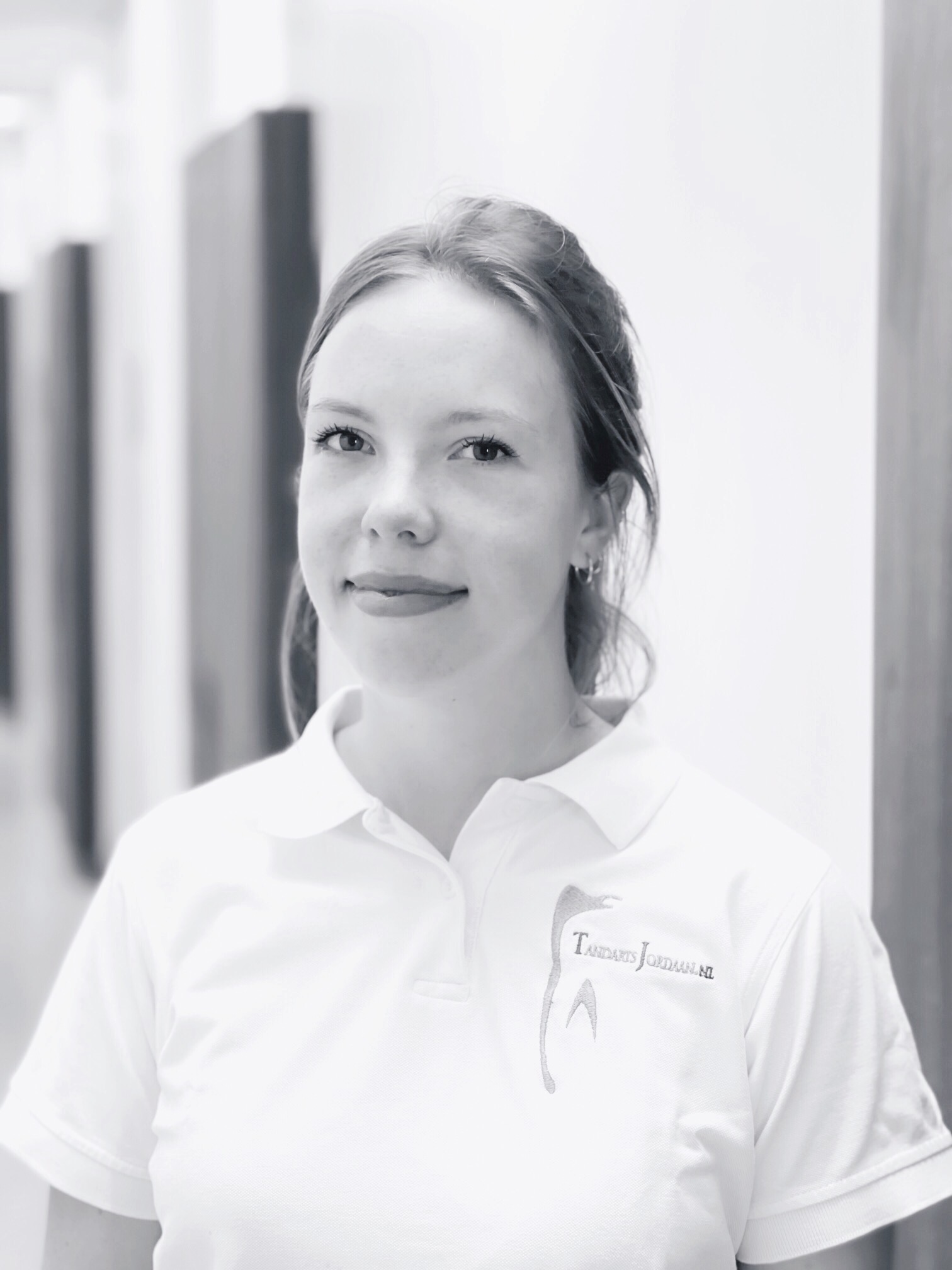 Josje de Bruijne
Dental assistant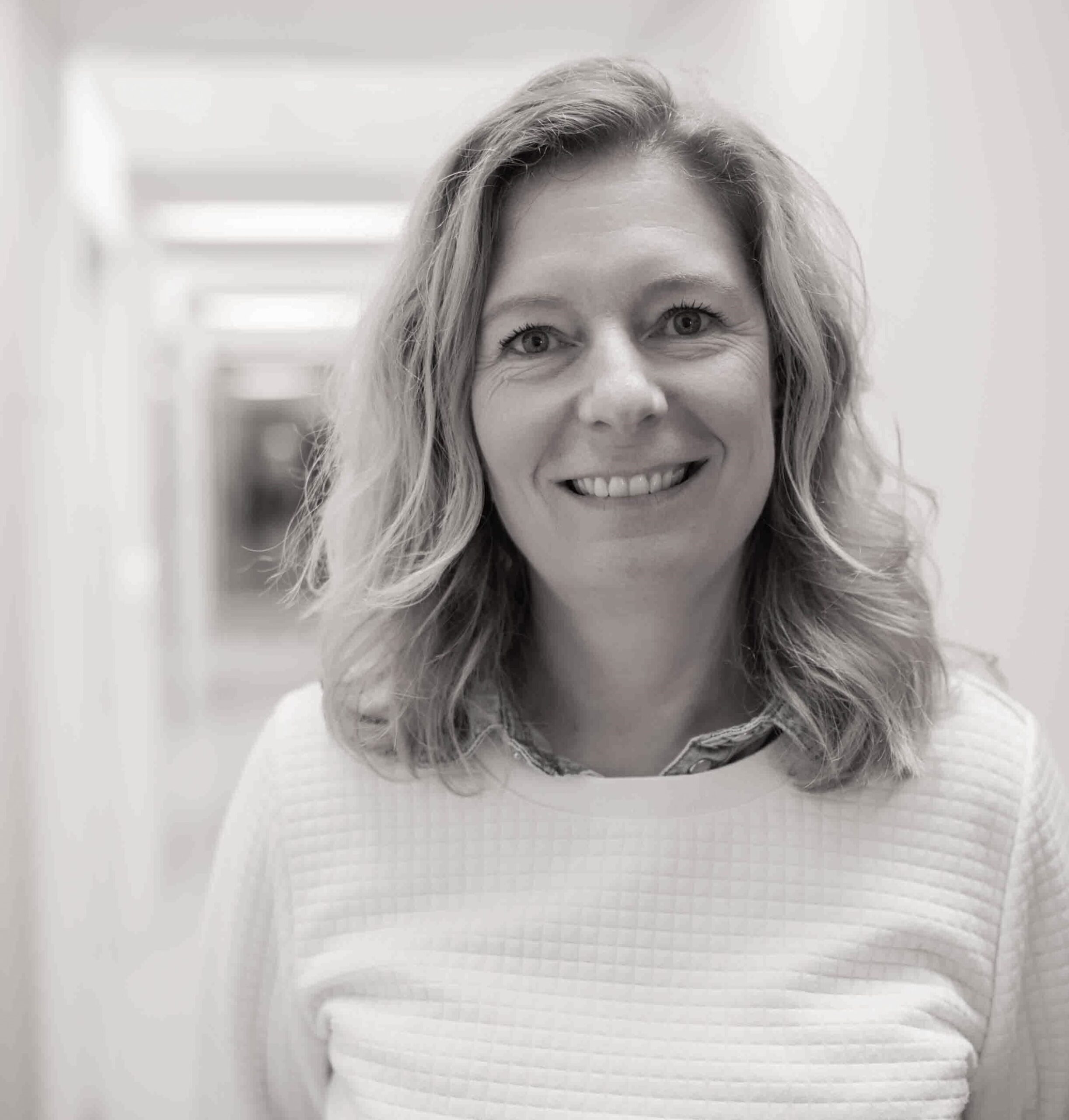 Leontien de Jong
Receptionist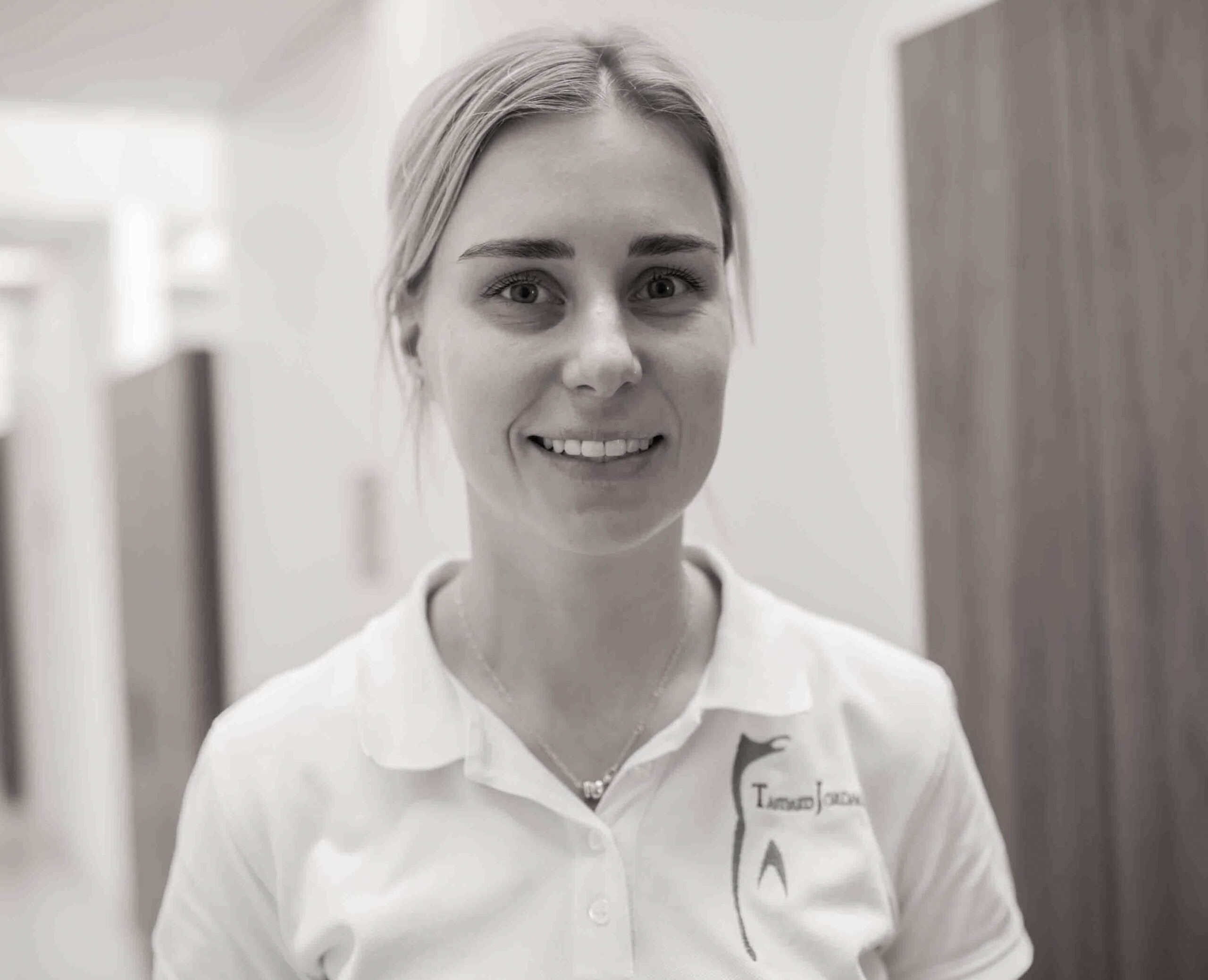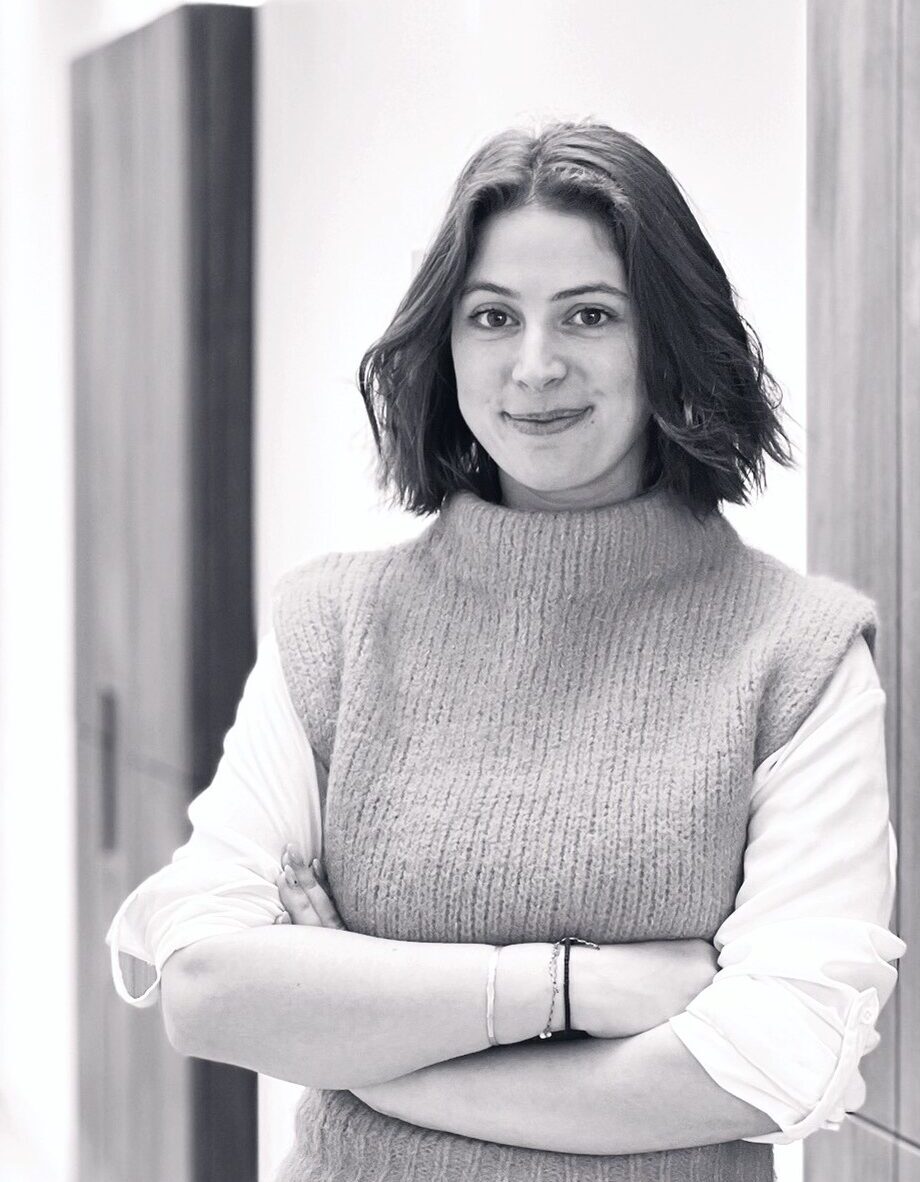 Jana Chatziliontos
Receptionist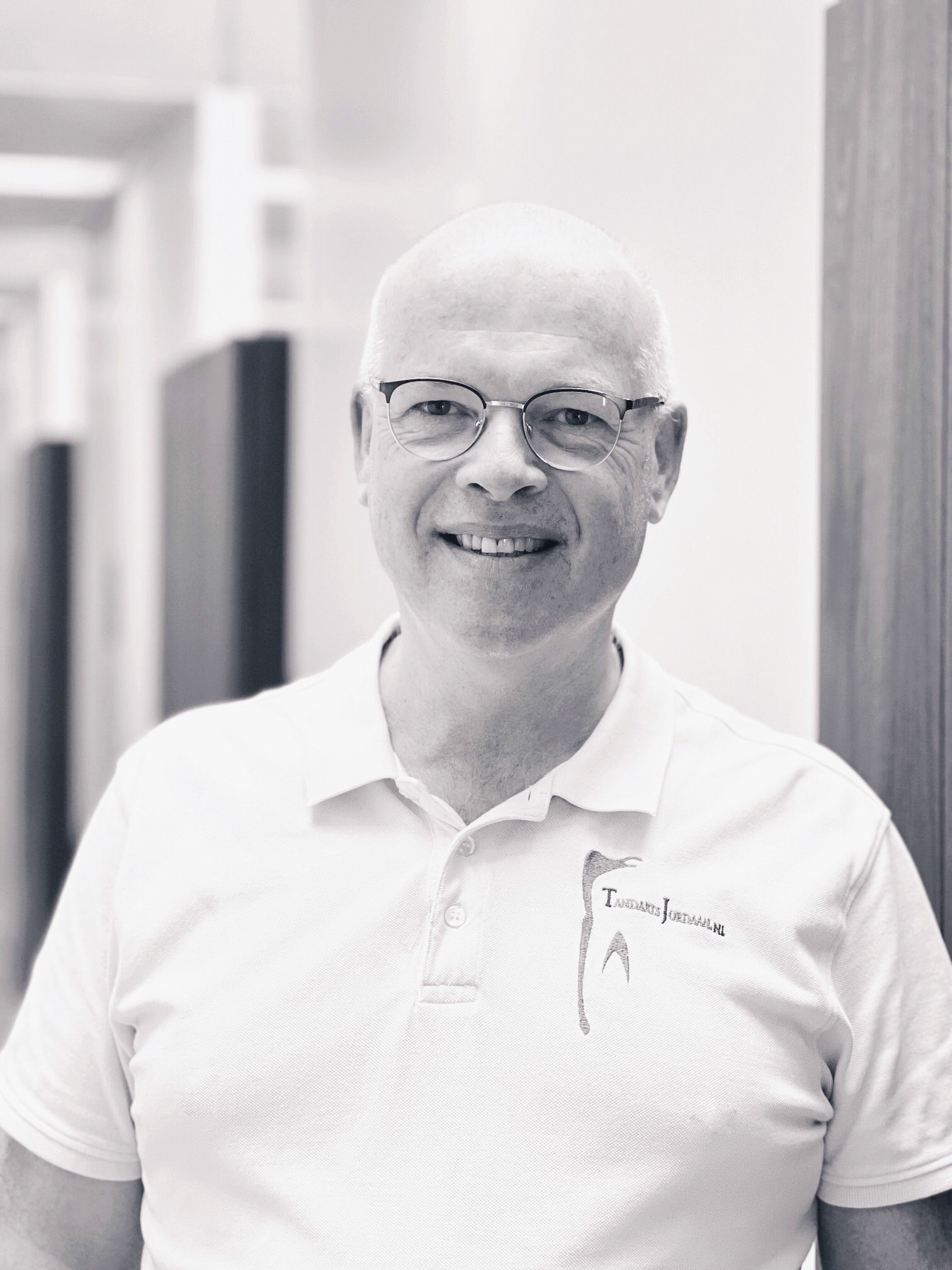 Rein van Heukelom
certified NVOI implantologist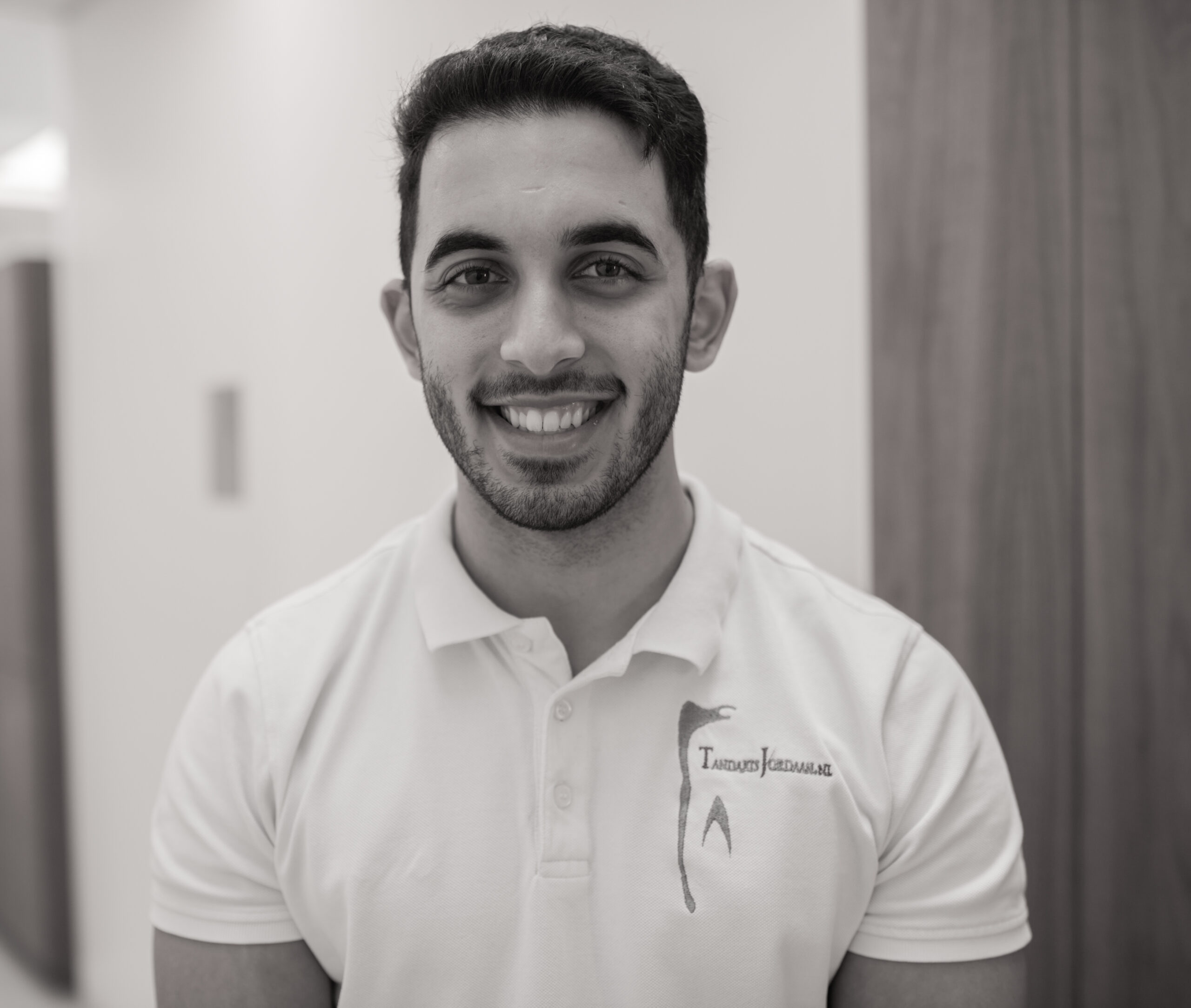 Zubair Mahmoud
Dental assistant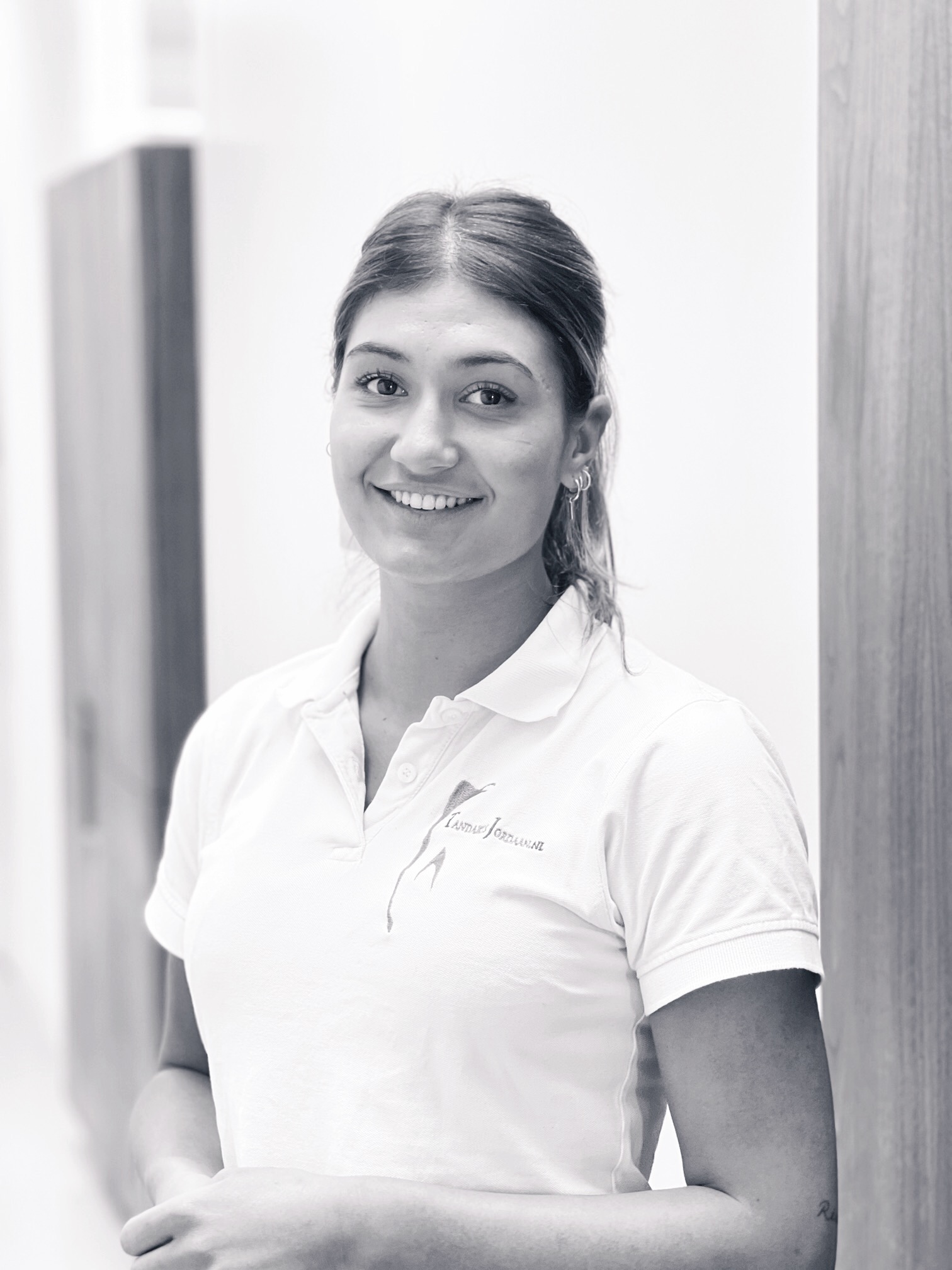 Showa van Es
Dental assistant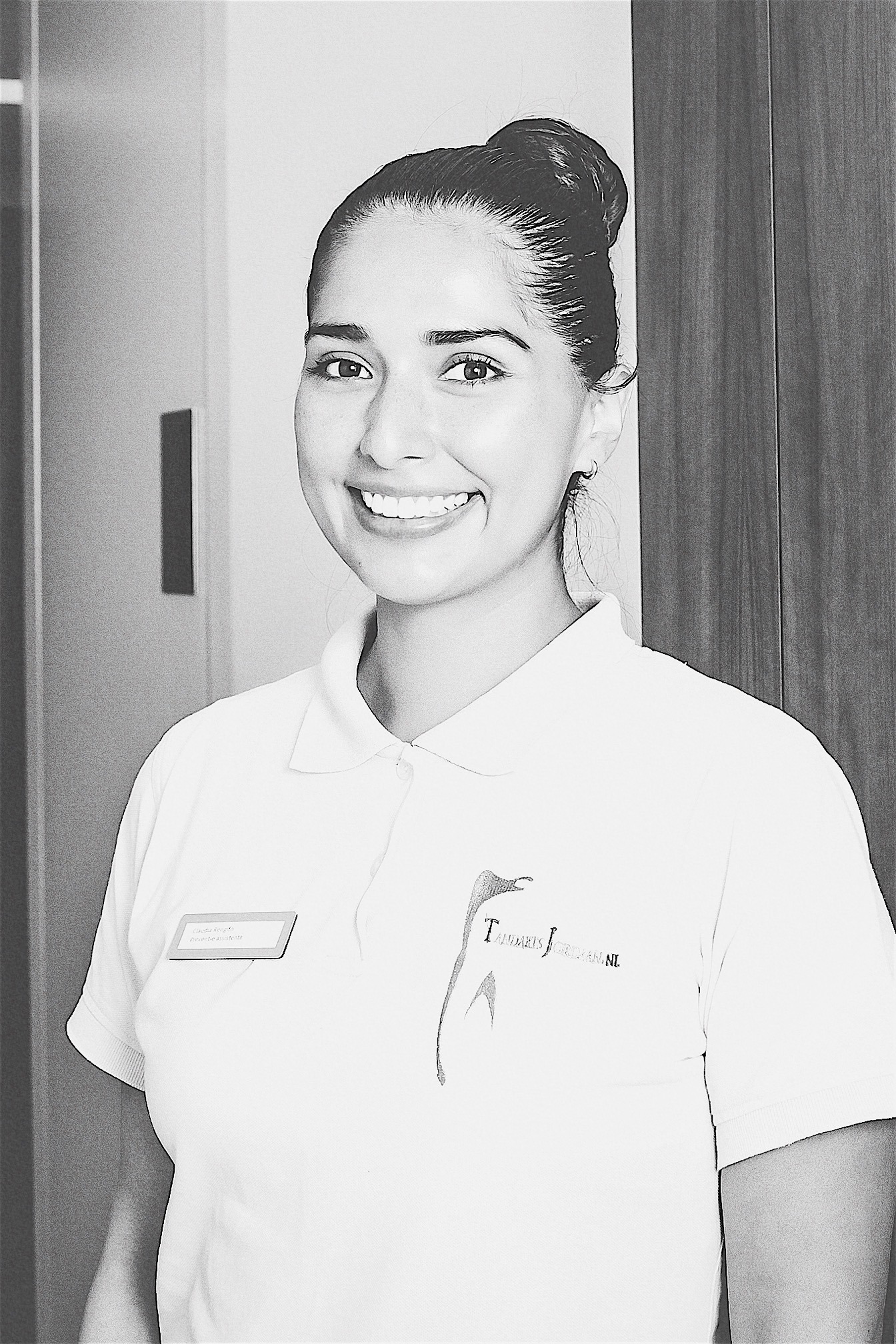 Claudia Rengifo
Periodontics assistant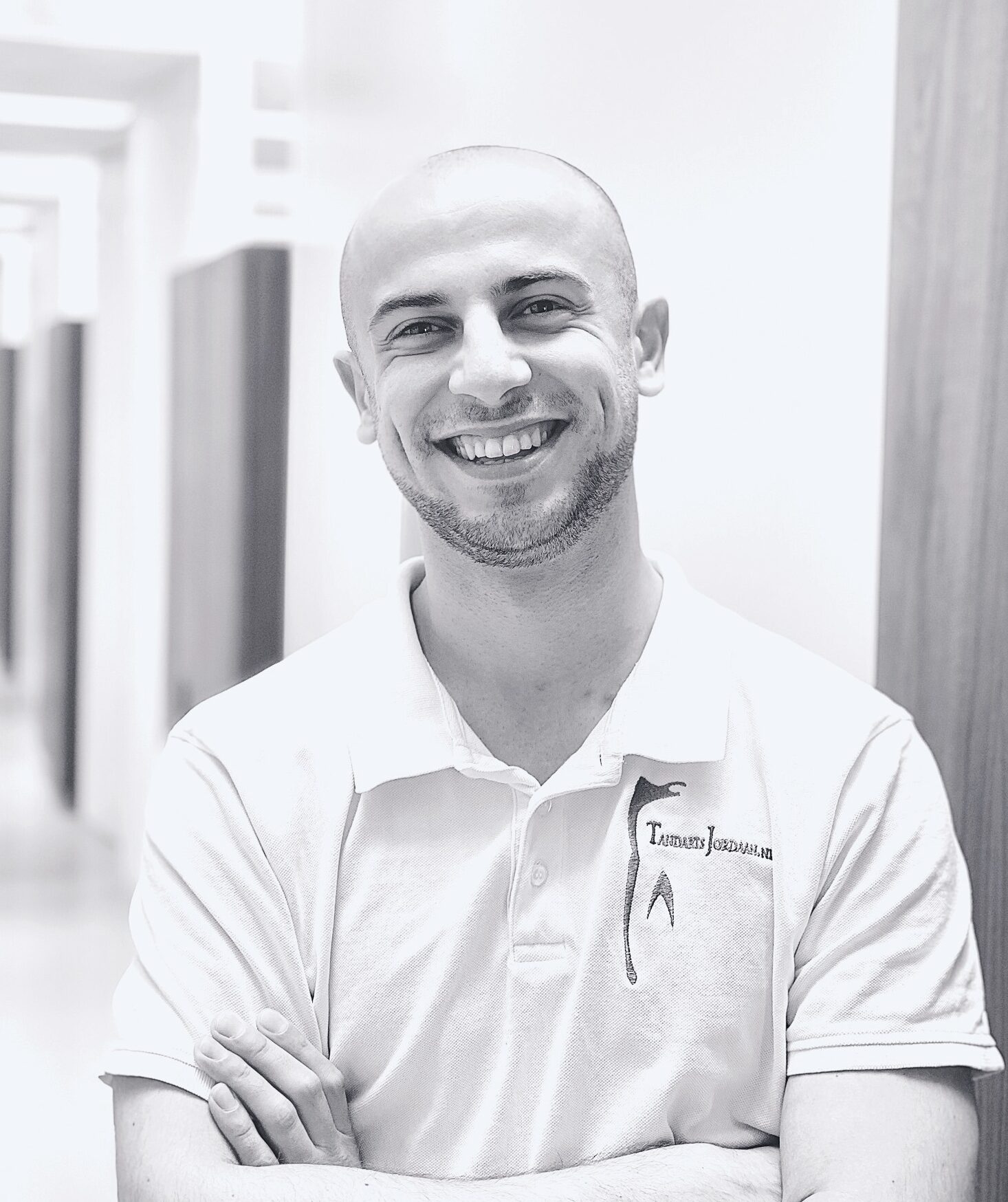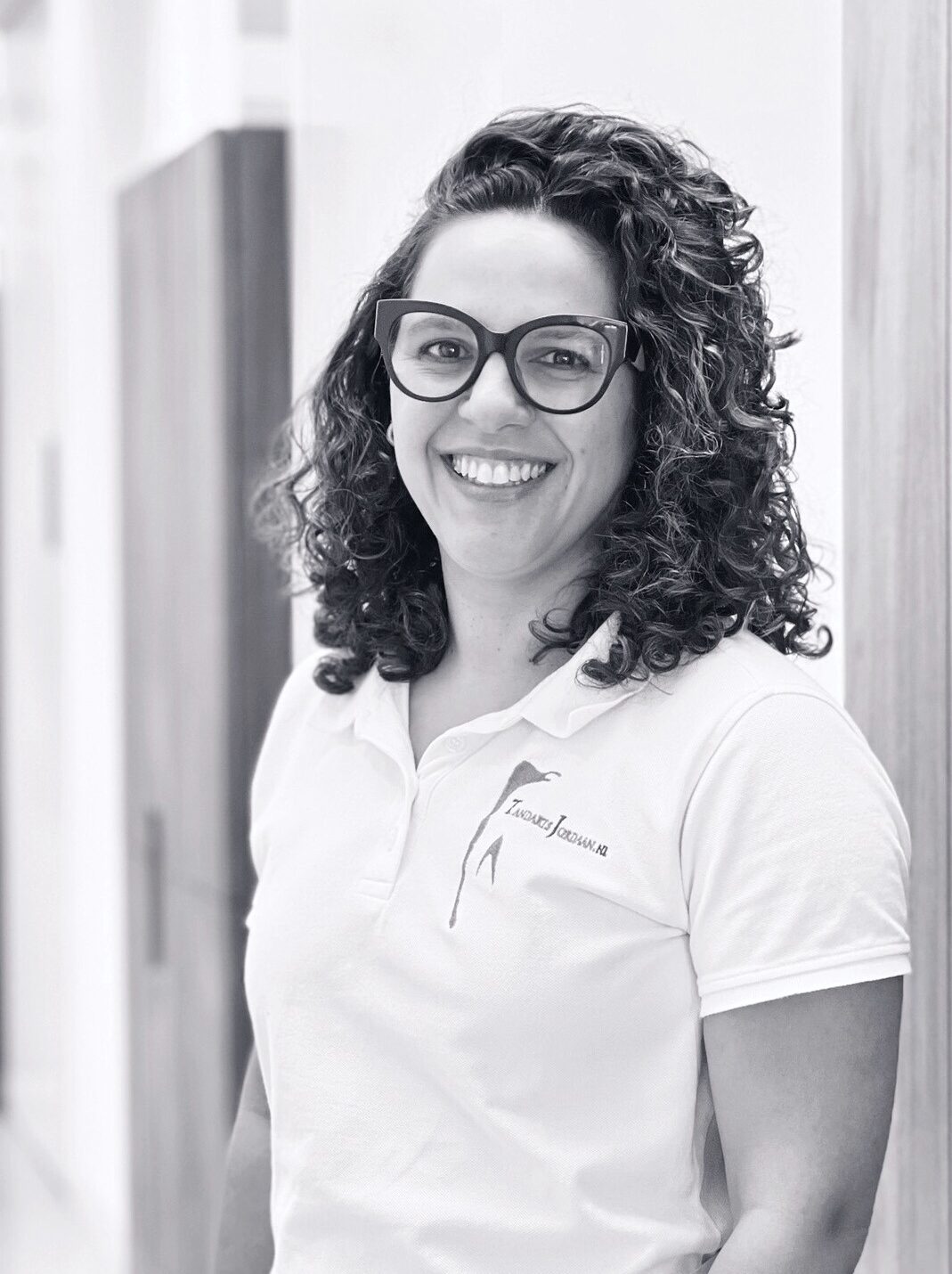 Beatriz Betti
Orthodontics, invisalign doctor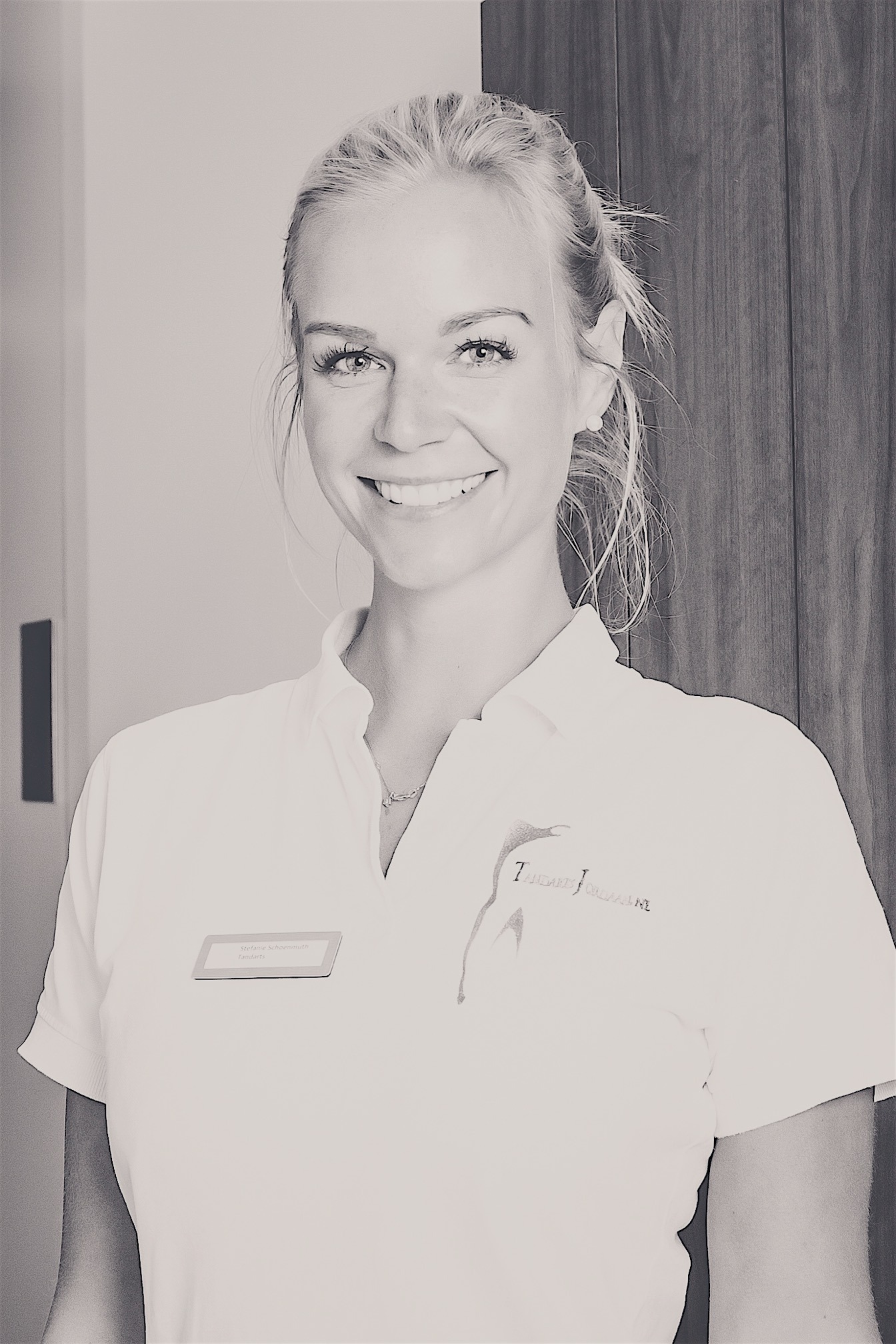 dr. Stefanie Schönmuth
Dentist, PhD in dentistry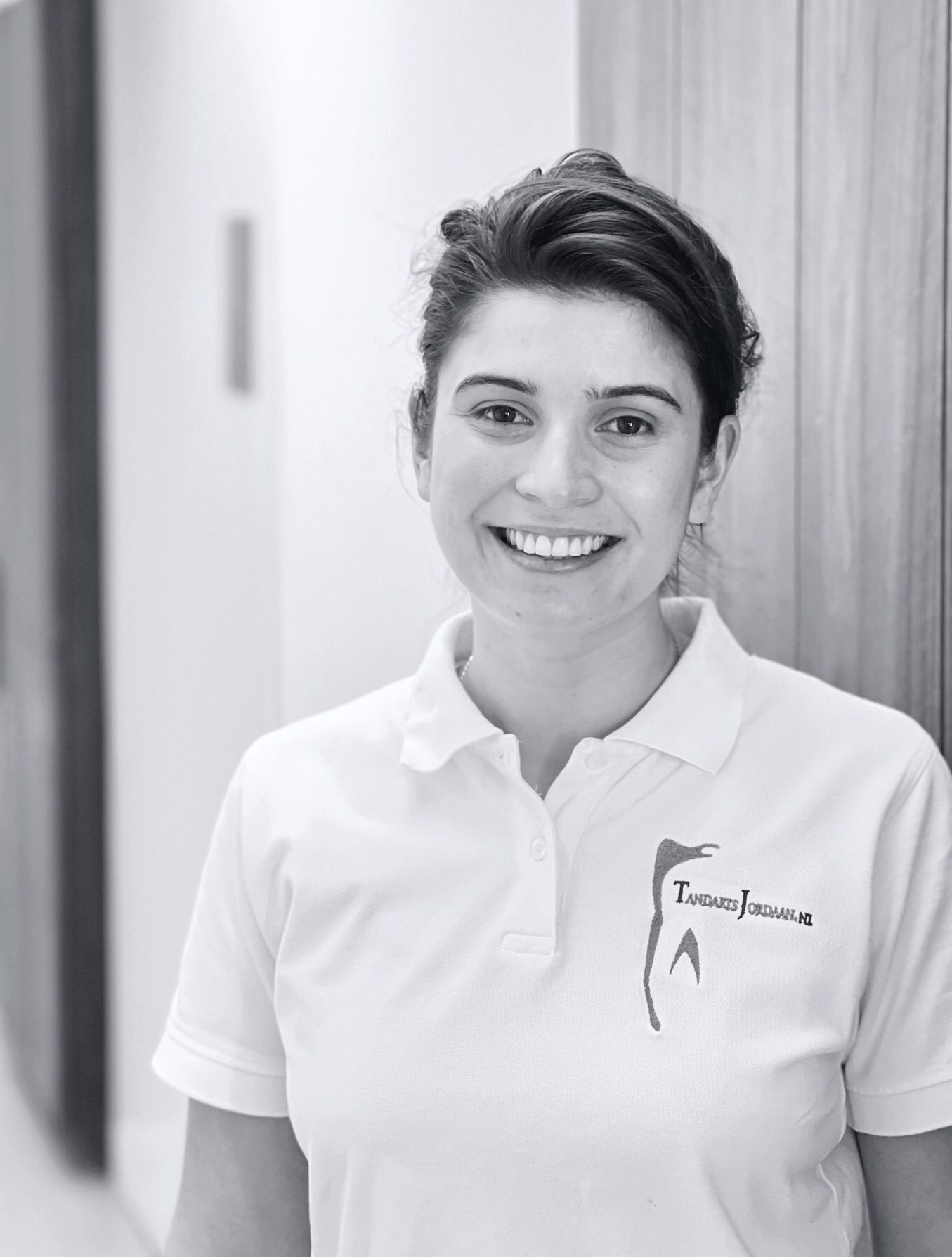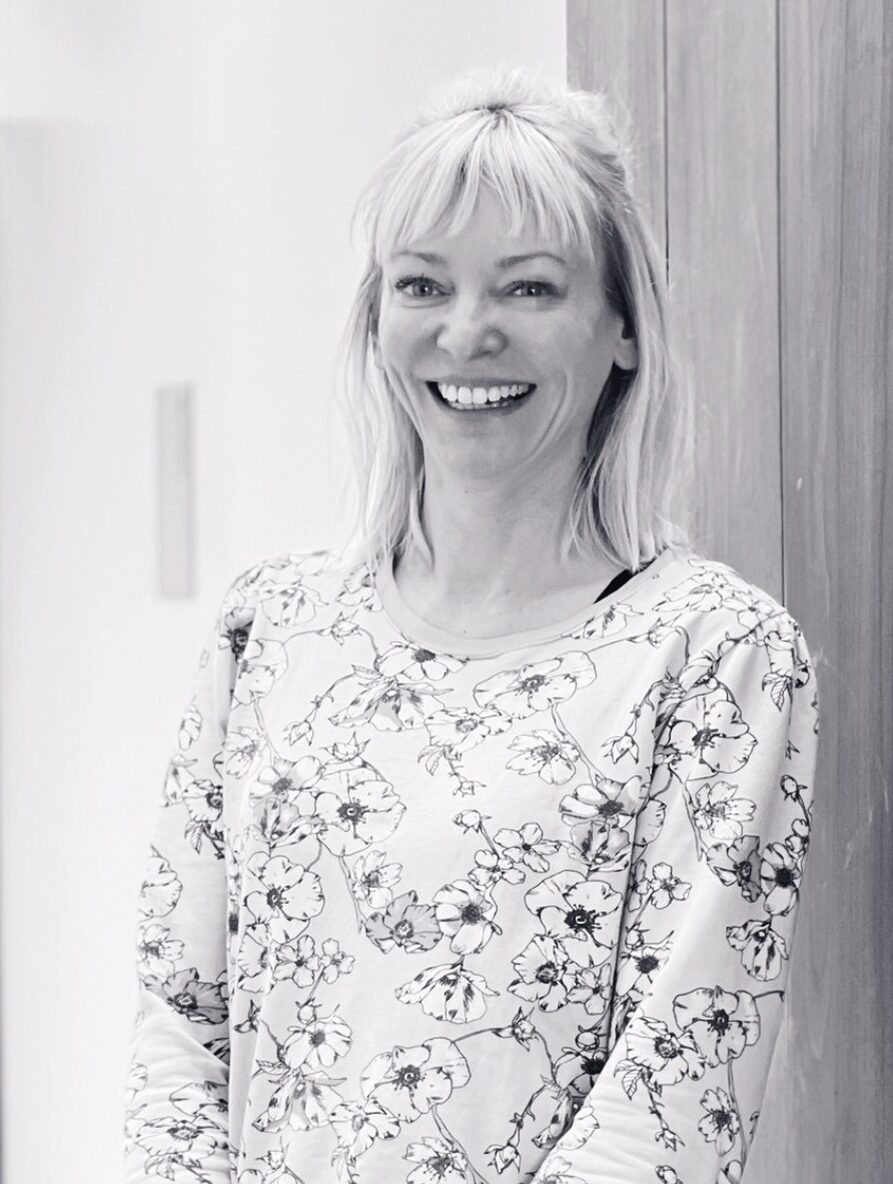 Alexandra Schluter
Receptionist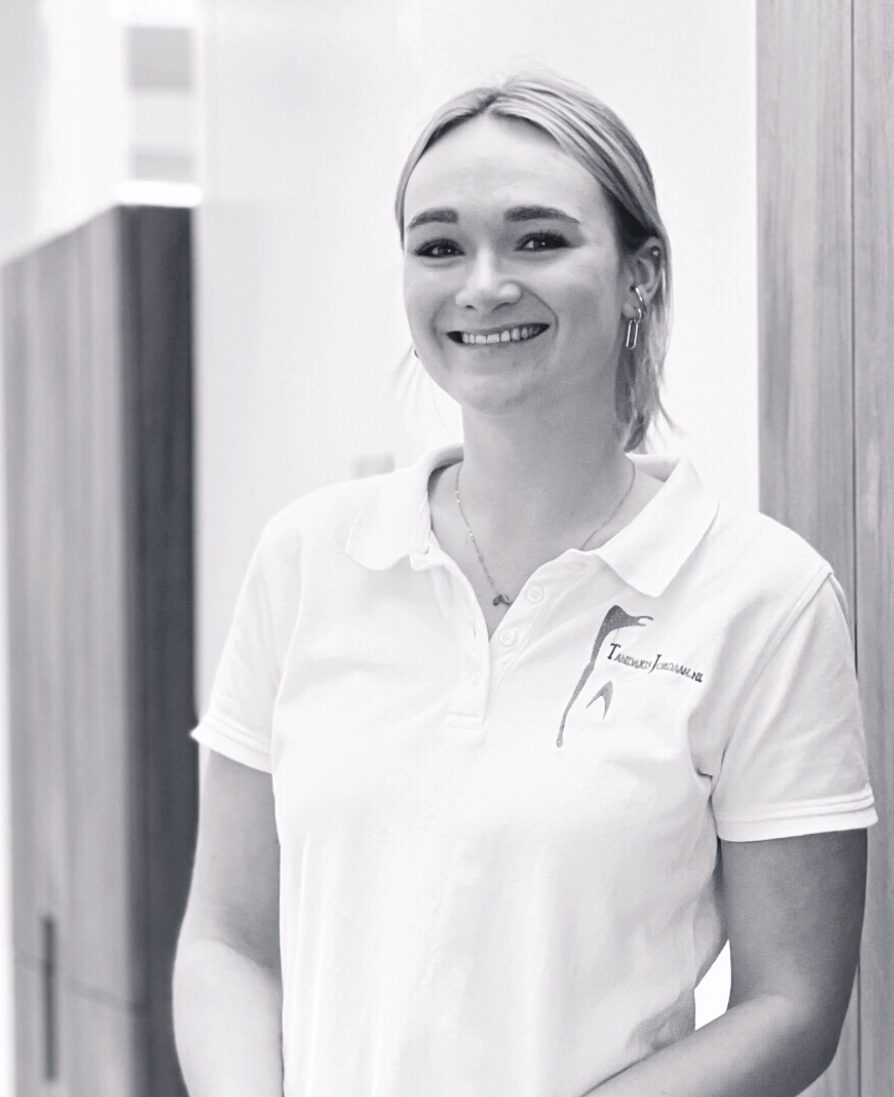 Courtney Willems
Dental hygienist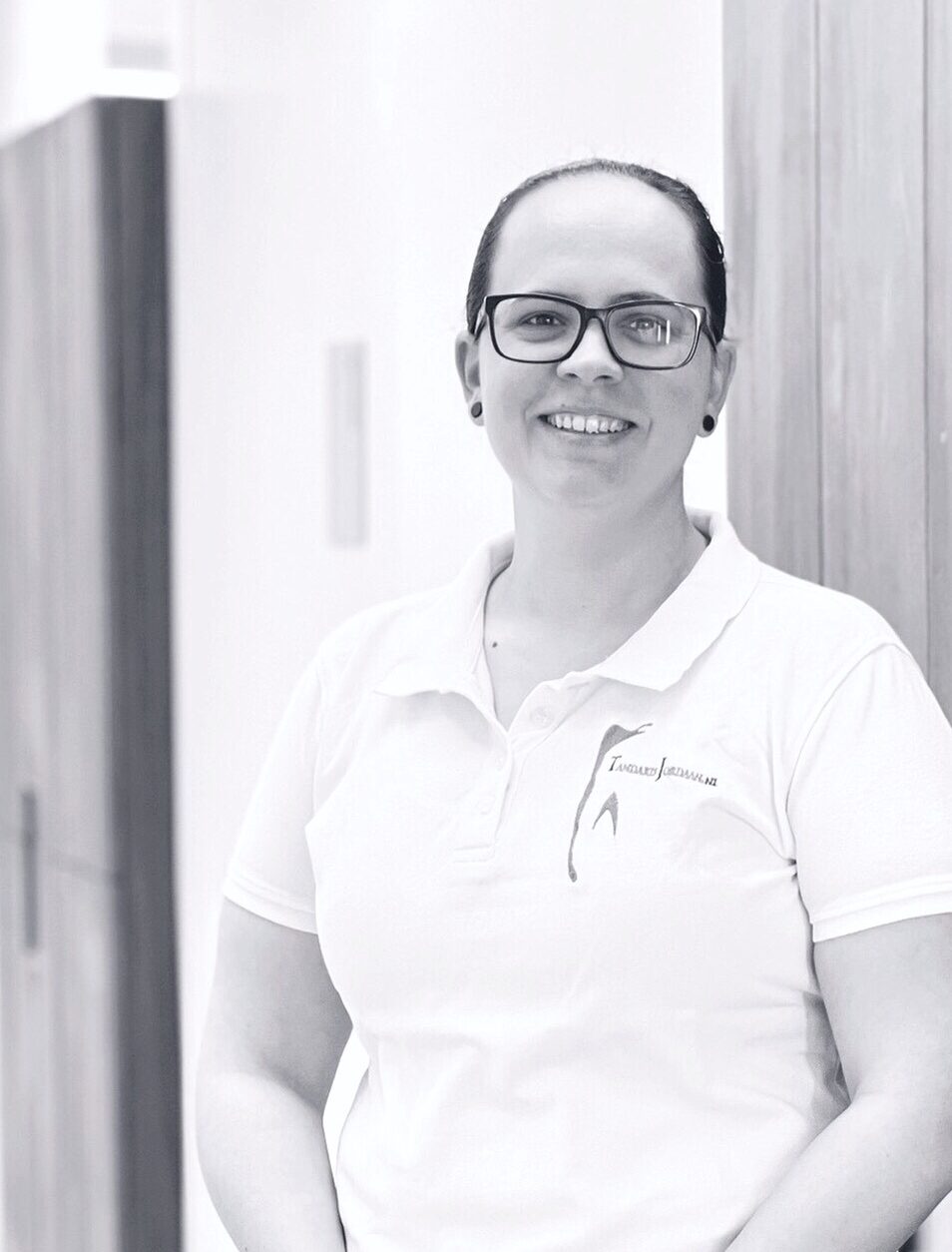 Timea Kern
Dental technician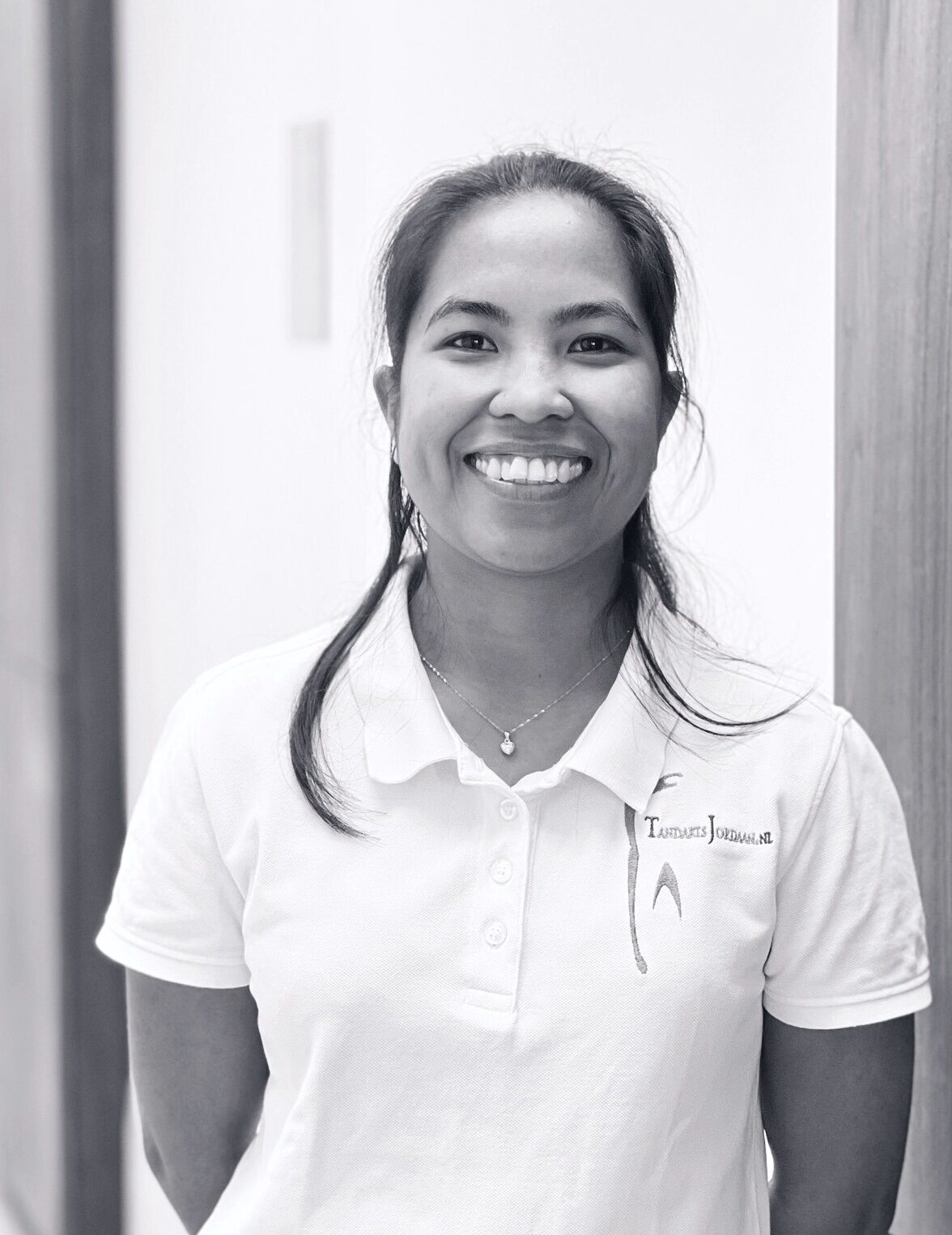 Jomerlea Saculles
Dental assistant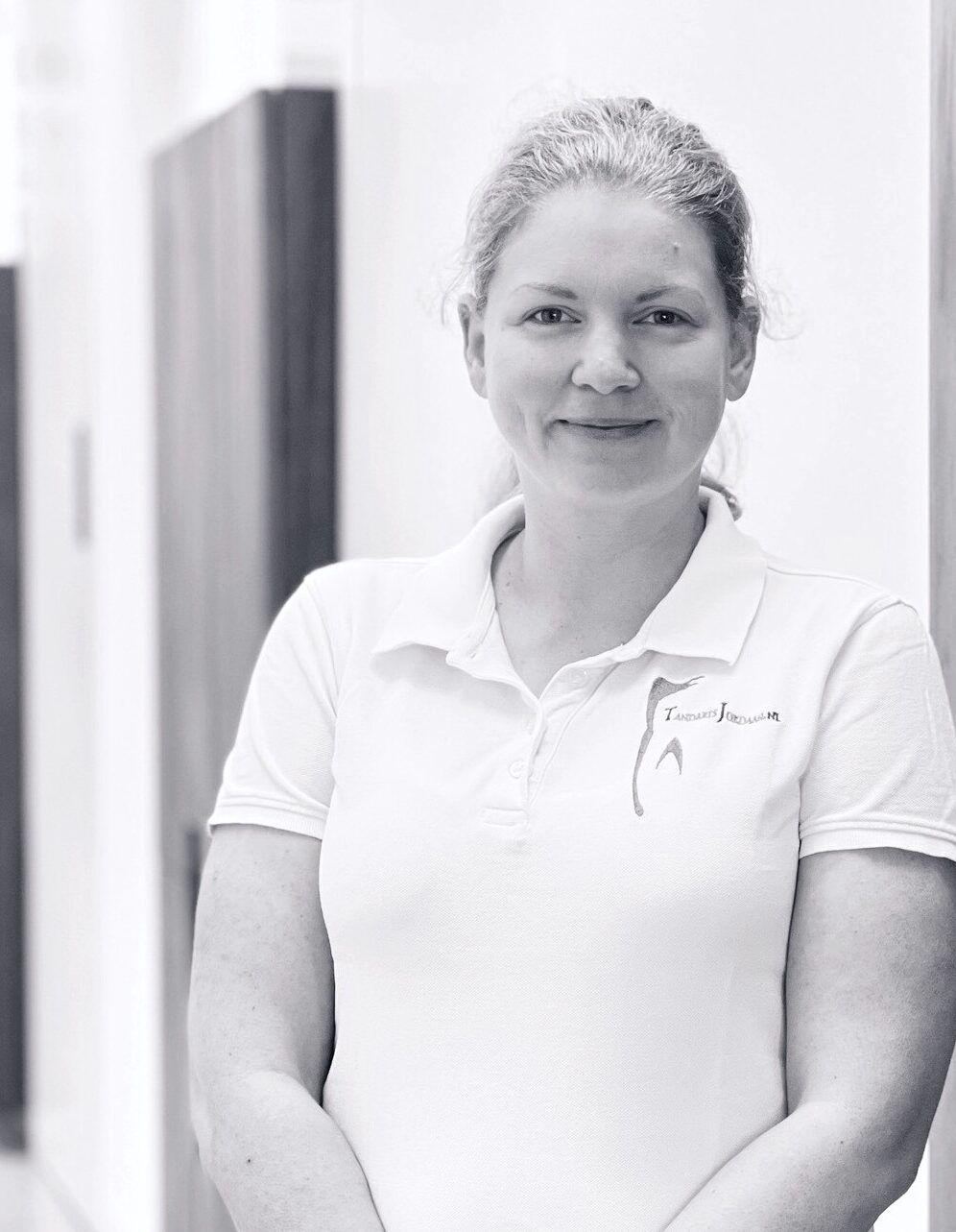 Fruszina Kern - Tamassy
Periodontitis assistant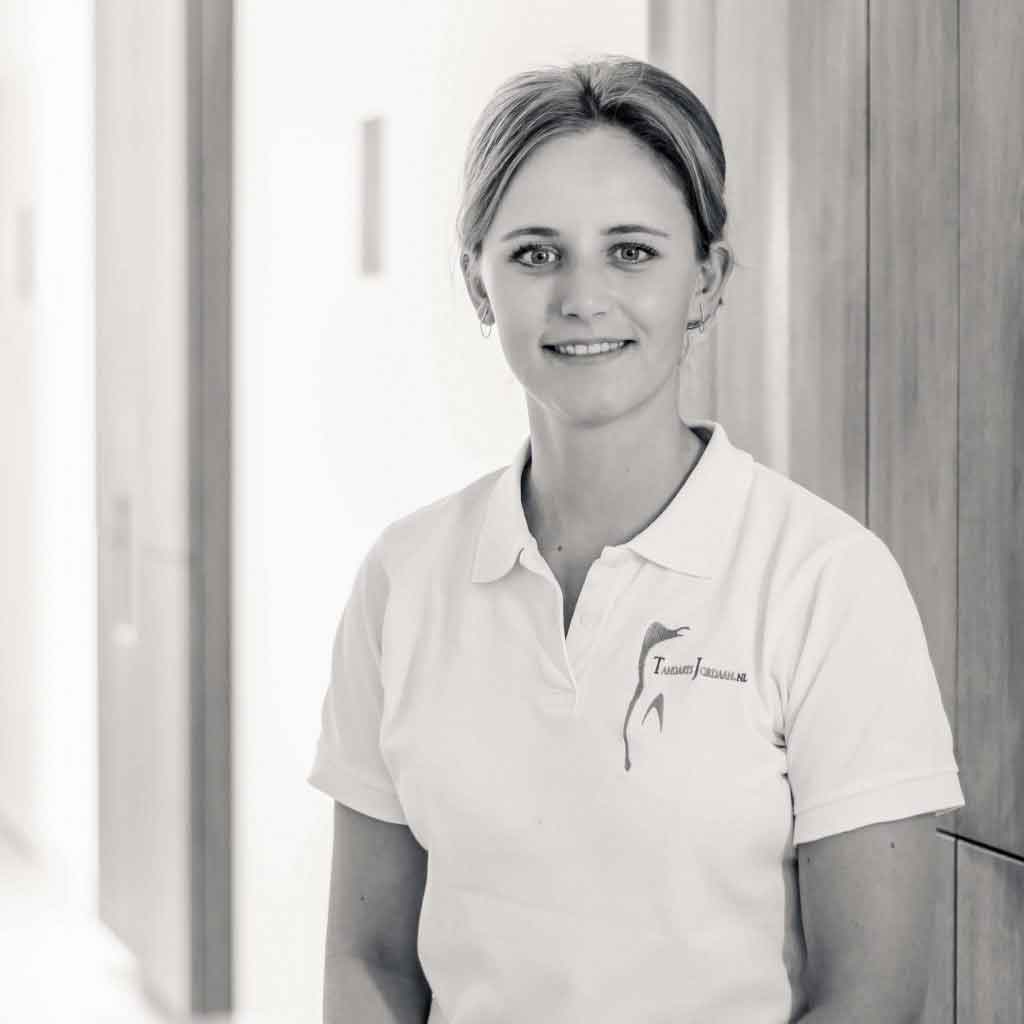 Rozemarijn Maat
Oral hygienist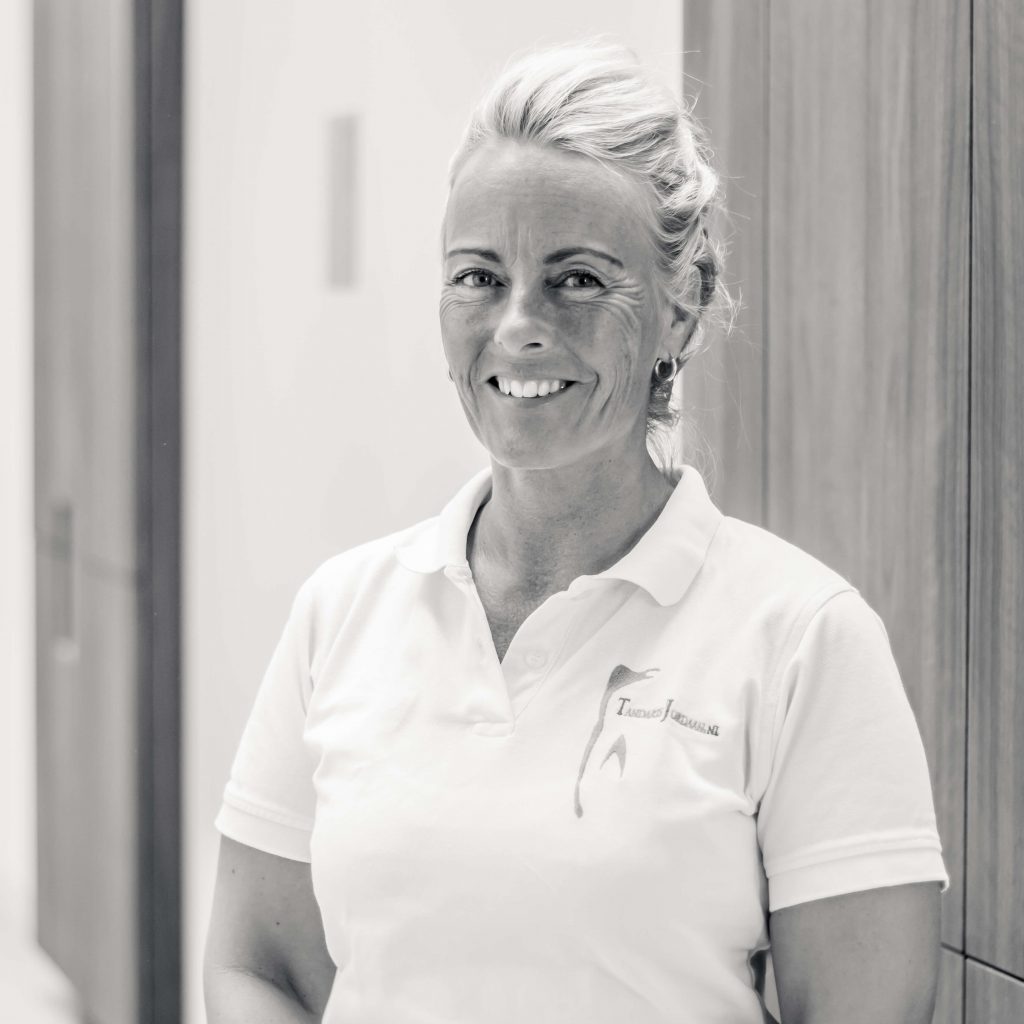 Patricia Kneppers
Prevention assistant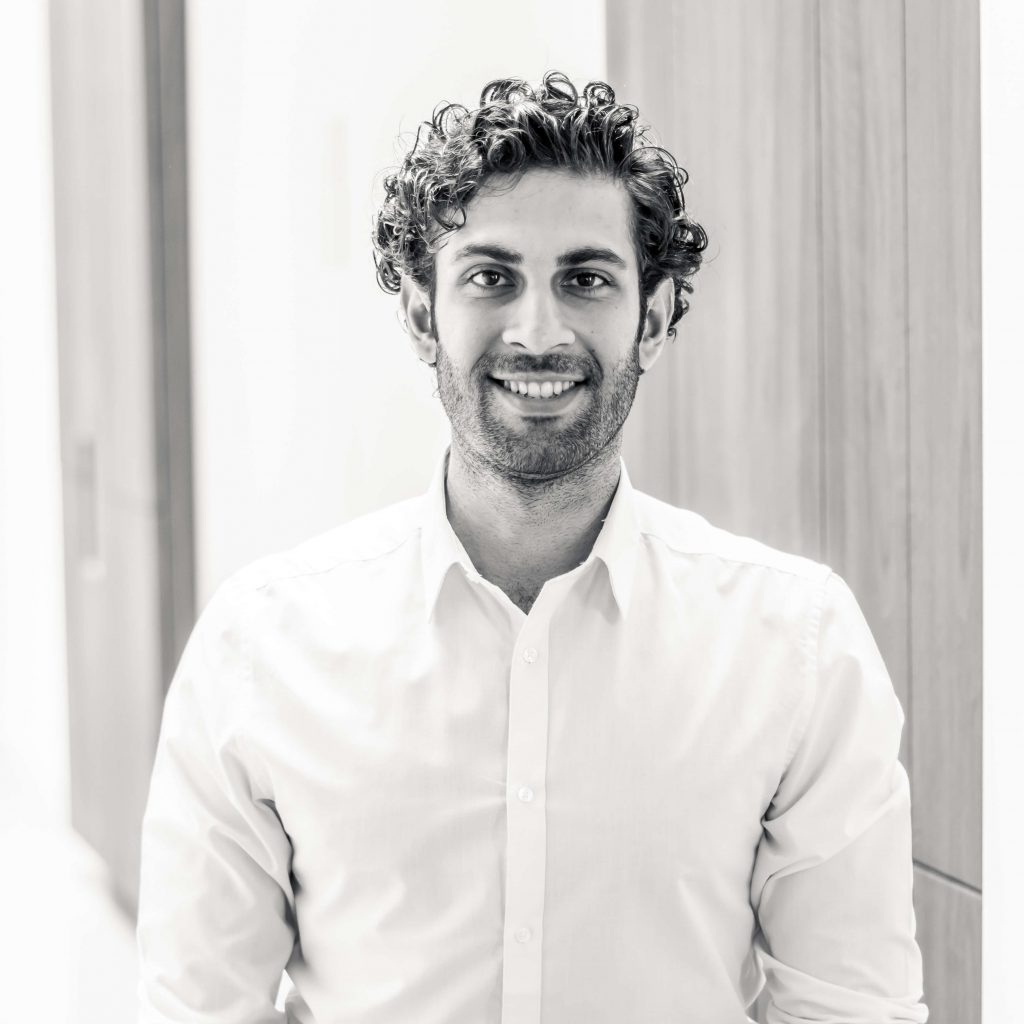 Mgrdich Amroian
Dental technician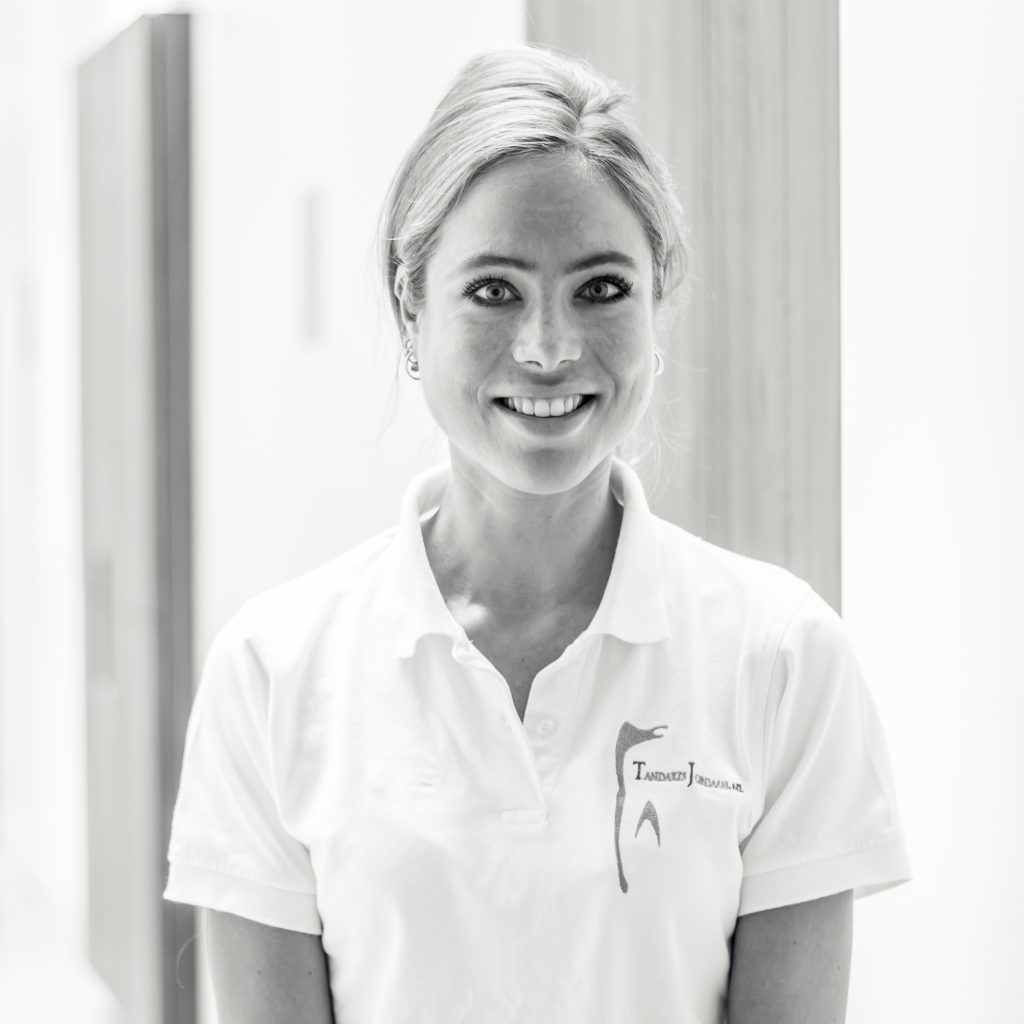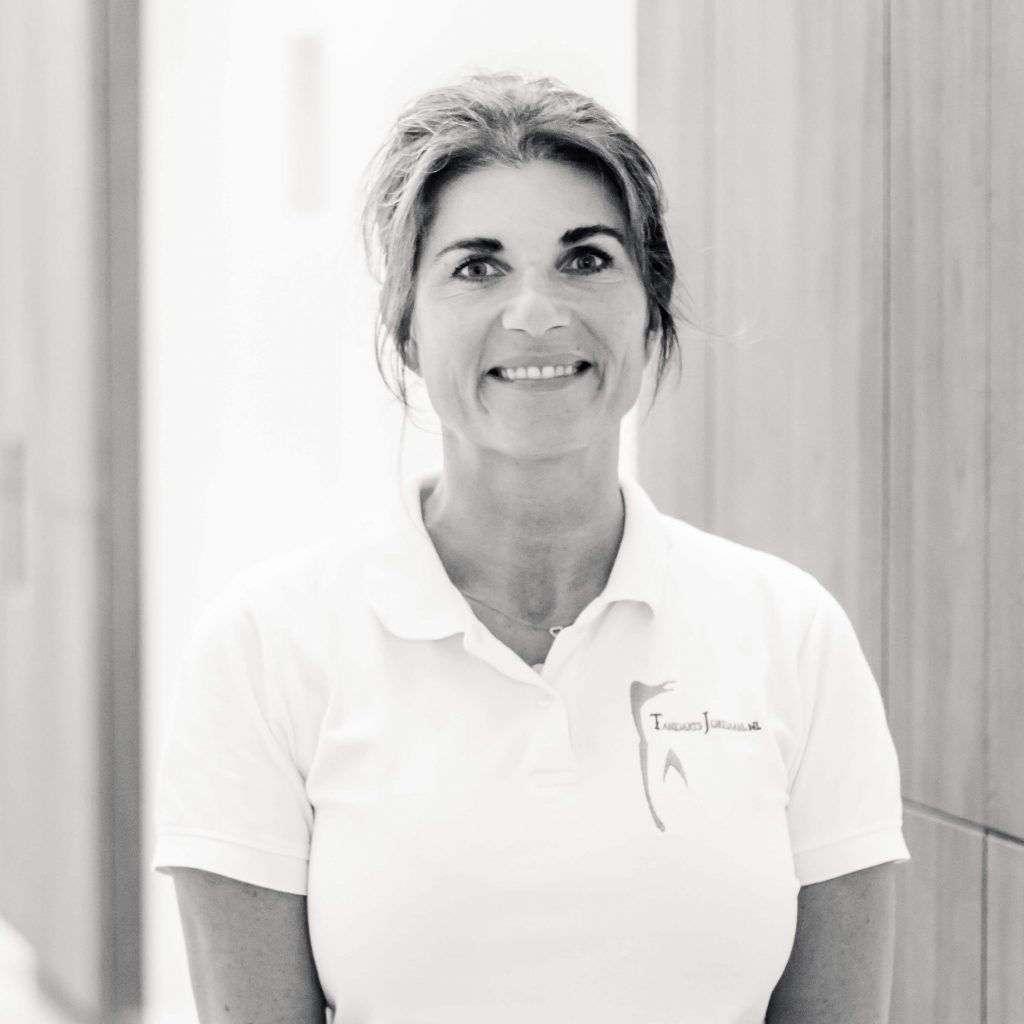 Linda van Zoomeren
Housekeeper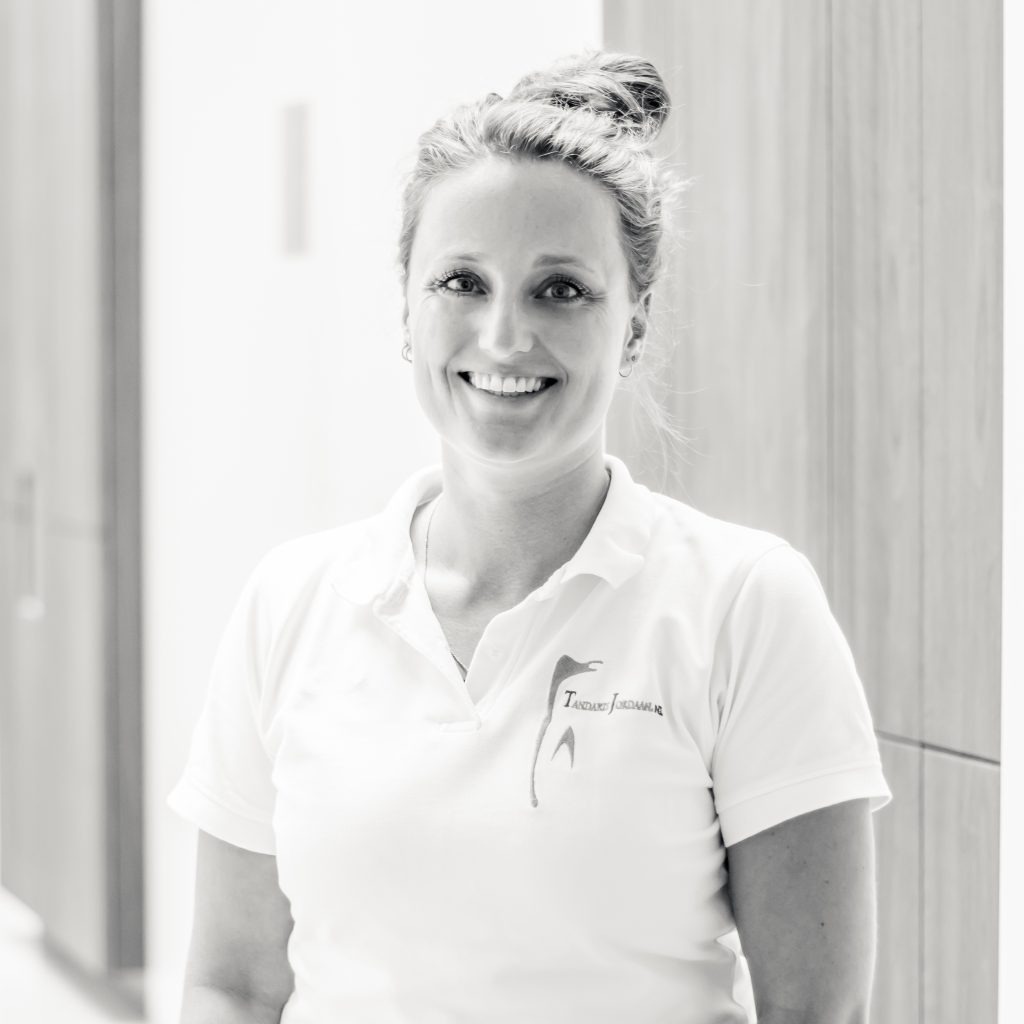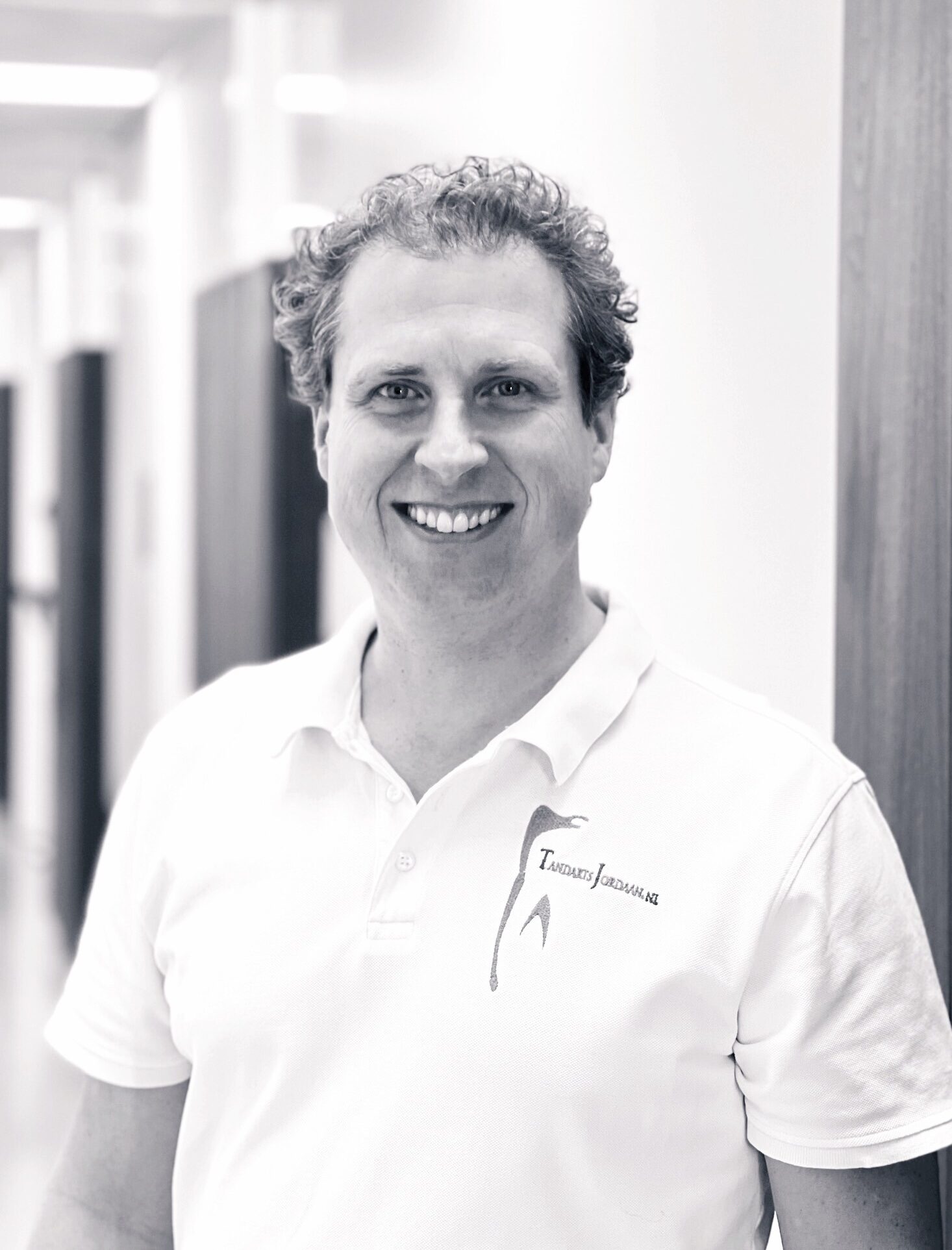 Maarten Vaartjes
Dentist and owner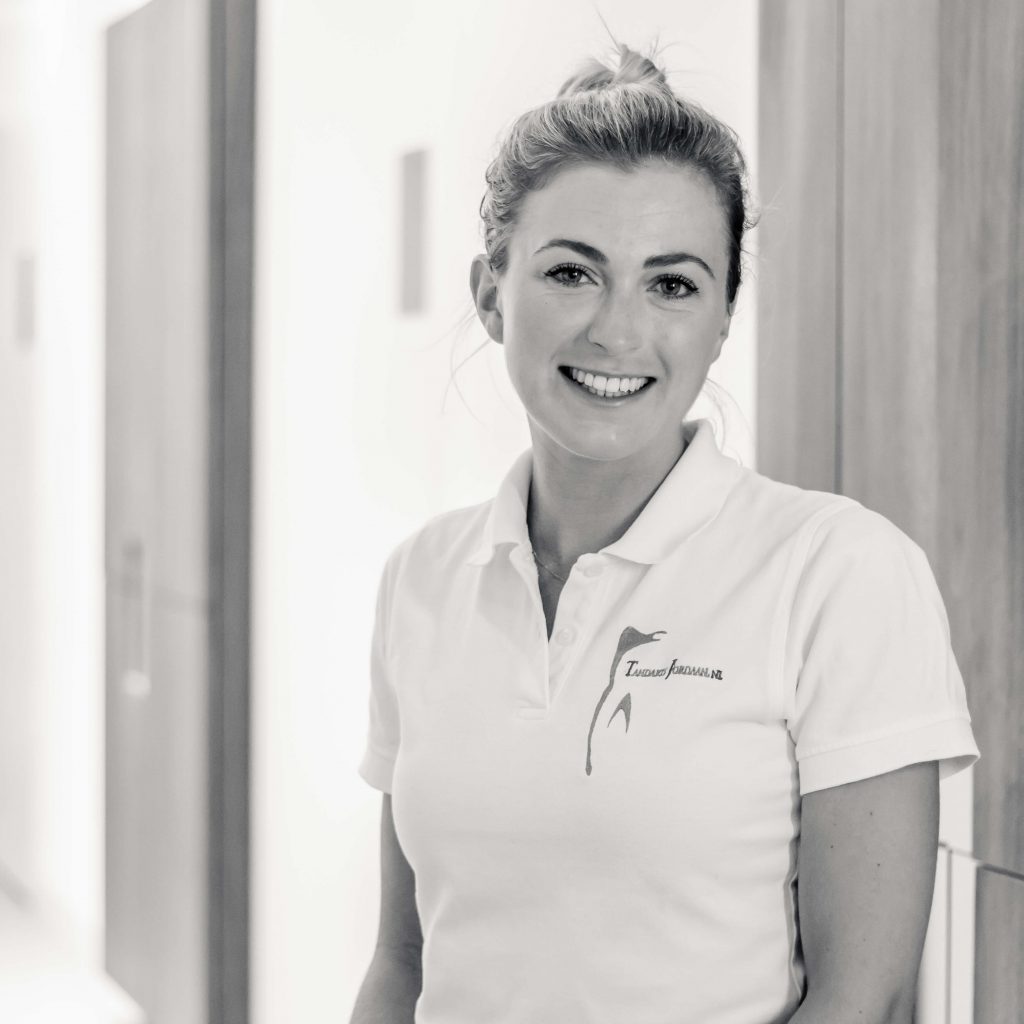 Anouk van der Meij
Dentist for orthodontics