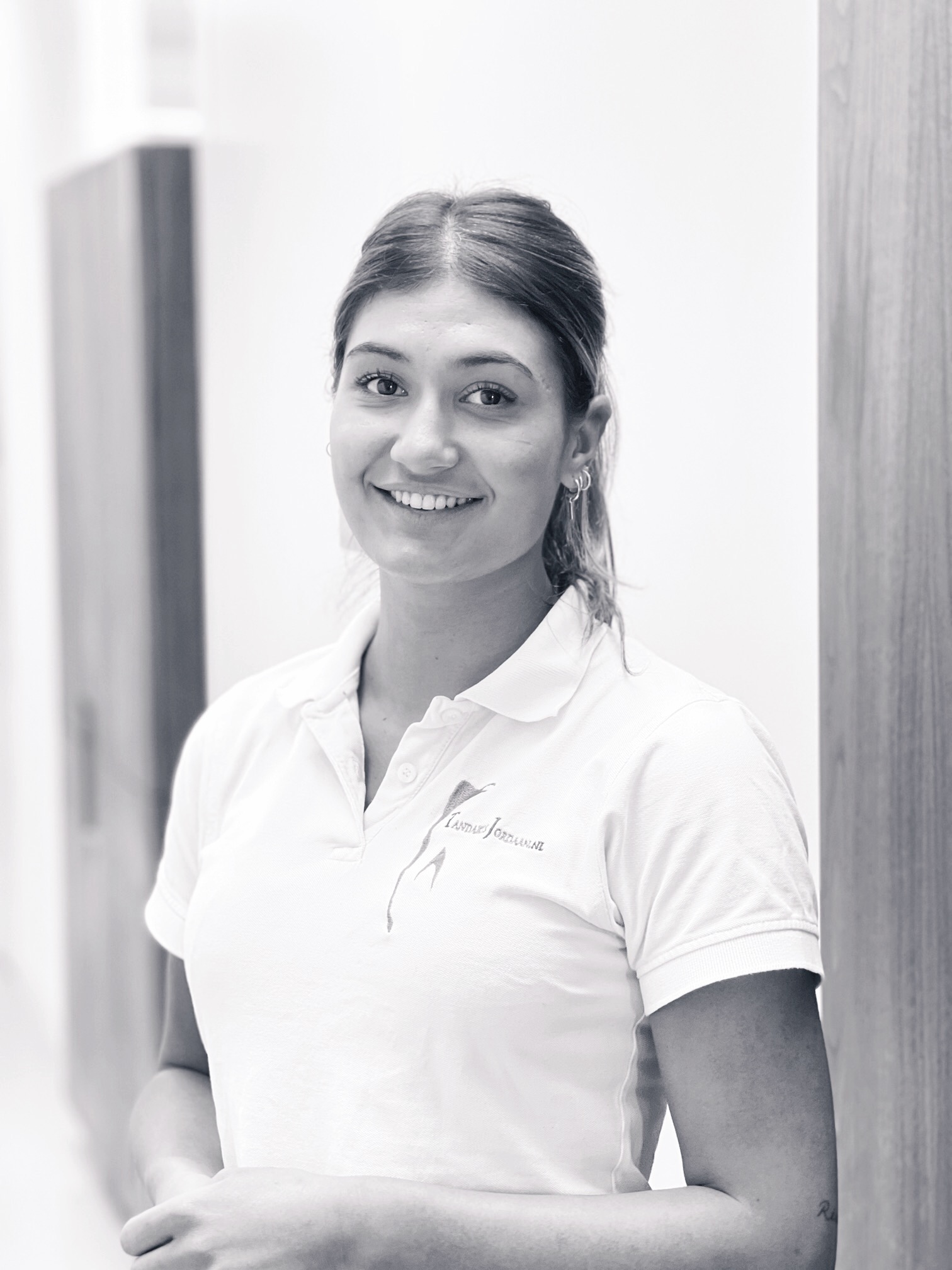 Waarom heb je ervoor gekozen in de tandheelkunde te werken en wat maakt het werk van een tandartsassistent zo leuk?
Ik vond de tandarts vroeger geweldig en dat is eigenlijk blijven hangen! Ik vind dit werk zo leuk omdat het veelzijdig is en je vaak mensen heel blij kunt maken 🙂
Zijn er behandelingen die jij extra leuk vindt om bij te assisteren? Waarom is het zo leuk hierbij te assisteren?
Het allerleukste vind ik het assisteren bij implantologie. Het is zo bijzonder wat er tegenwoordig allemaal meer kan dan een aantal jaar geleden. Ook behaal je prachtige resultaten door middel van implantologie.
Kun je jouw tandarts van vroeger nog herinneren? Wat voor persoon was dat?
Mijn tandarts van vroeger herinner ik me niet heel goed meer. Ik weet alleen nog dat ik het grote gebouw en de hoeveelheid spullen die er bij de tandarts aanwezig waren erg indrukwekkend vond.
Ging je graag naar de tandarts?
Ik vond naar de tandarts gaan nooit erg.
Heb je zelf weleens gaatjes gehad?
In het verleden heb ik weleens gaatjes gehad.
Wat wilde je vroeger worden toen je klein was?
Dierenarts of tandarts
Waarom wilde jij bij Tandarts Jordaan solliciteren en hoe vind je het om bij Tandarts Jordaan te werken?
De plek waar de praktijk staat was één van de redenen. De Jordaan is een leuke en gezellige wijk en wij hebben wij leuke patiënten. Verder vond ik de praktijk er natuurlijk erg mooi uit zien en het leek me leuk om met zo'n groot team te werken.
Wat is de gekste vraag die je hebt gekregen over het werken bij de tandarts?
Nadat ik in een gesprek buiten mijn werk om vertelde dat ik tandartsassistente ben werd mij door mijn gesprekspartner gevraagd of ik even naar zijn verstandskies wou kijken.
Waarom vind je dat mensen voor Tandarts Jordaan moeten kiezen?
We hebben veel erg goede en ook lieve tandartsen en mondhygiënisten die echt geven om patiënten en ik denk dat veel mensen dit kunnen waarderen
Werken als tandartsassistent bij Tandarts Jordaan?
Wil jij net als Showa ook graag werken bij Tandarts Jordaan? Bekijk dan hier de vacature van tandartsassistent en wie weet zien we jou binnenkort ook in de praktijk!
Register and make your first appointment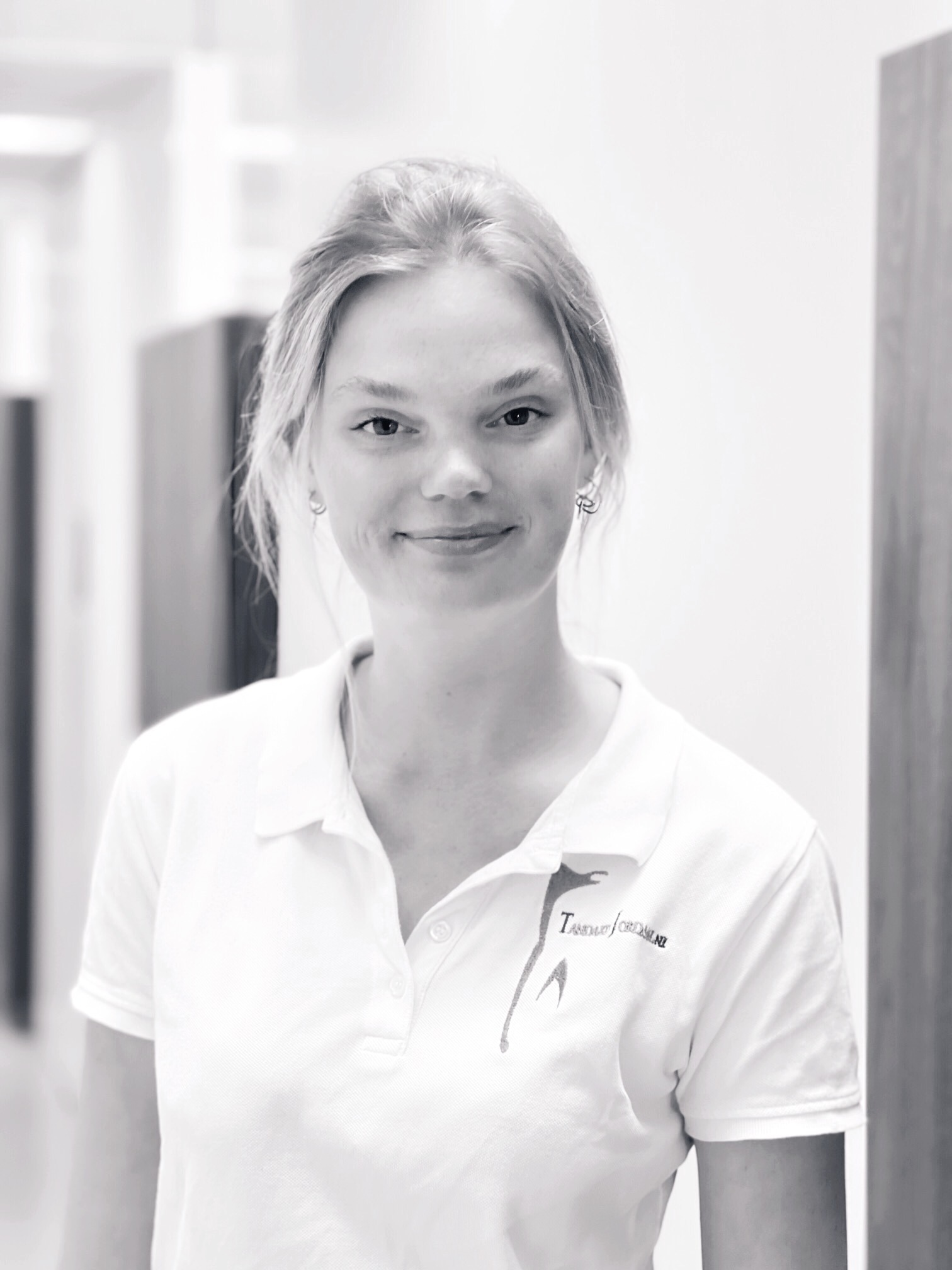 Mette Rijk
Dental hygienist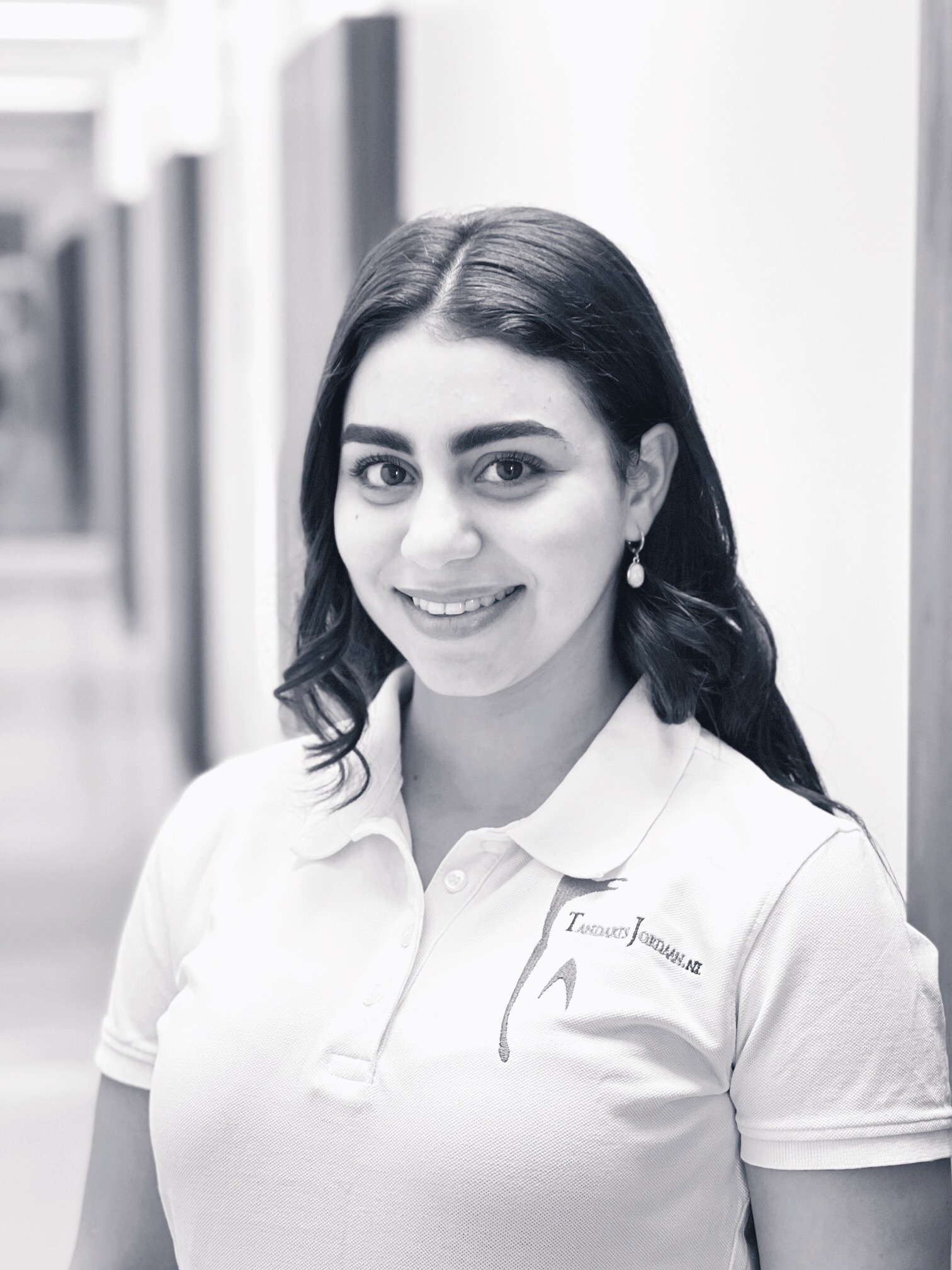 Maria Henien
Dental assistant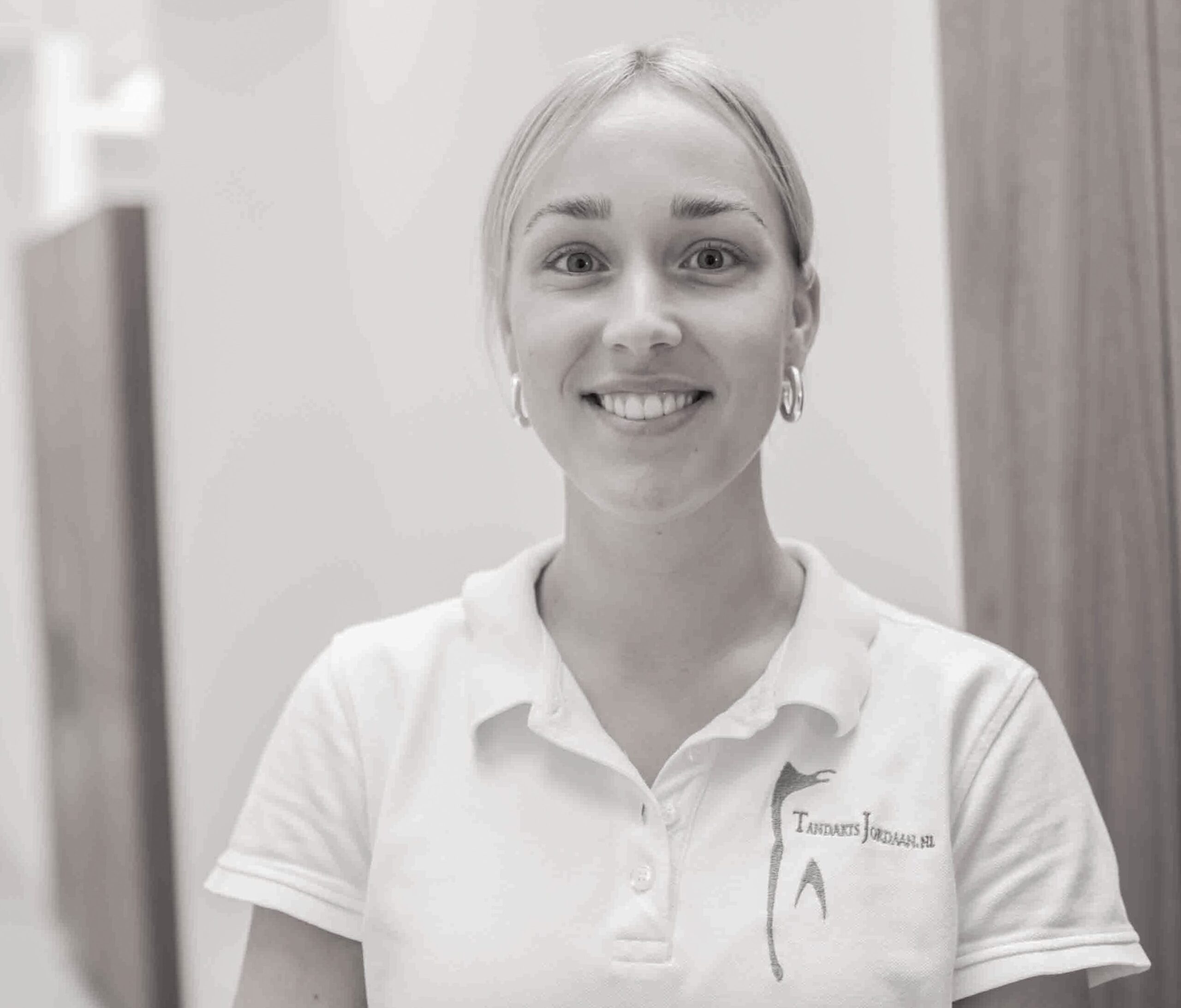 Lieke Tijhuis
Dental Hygienist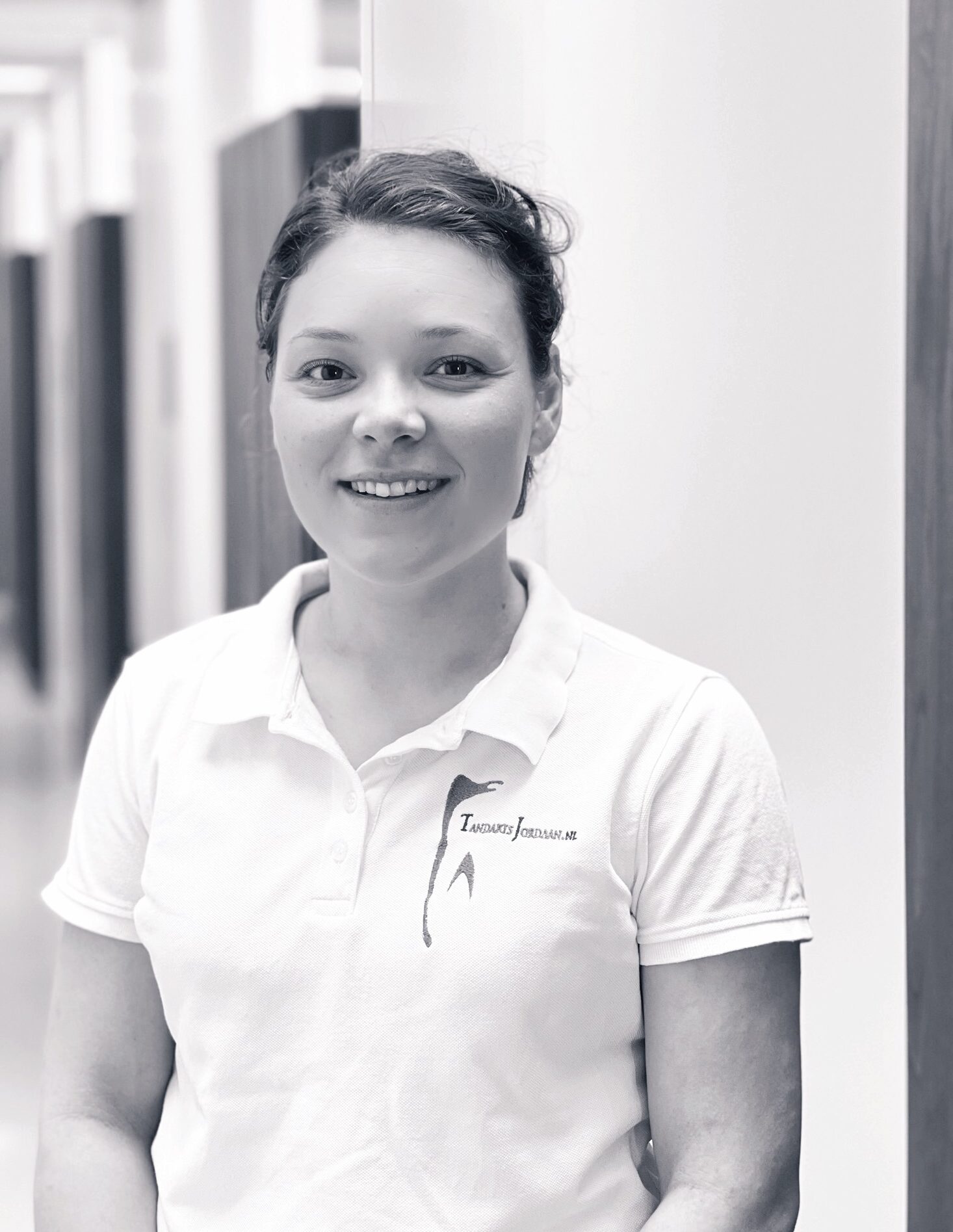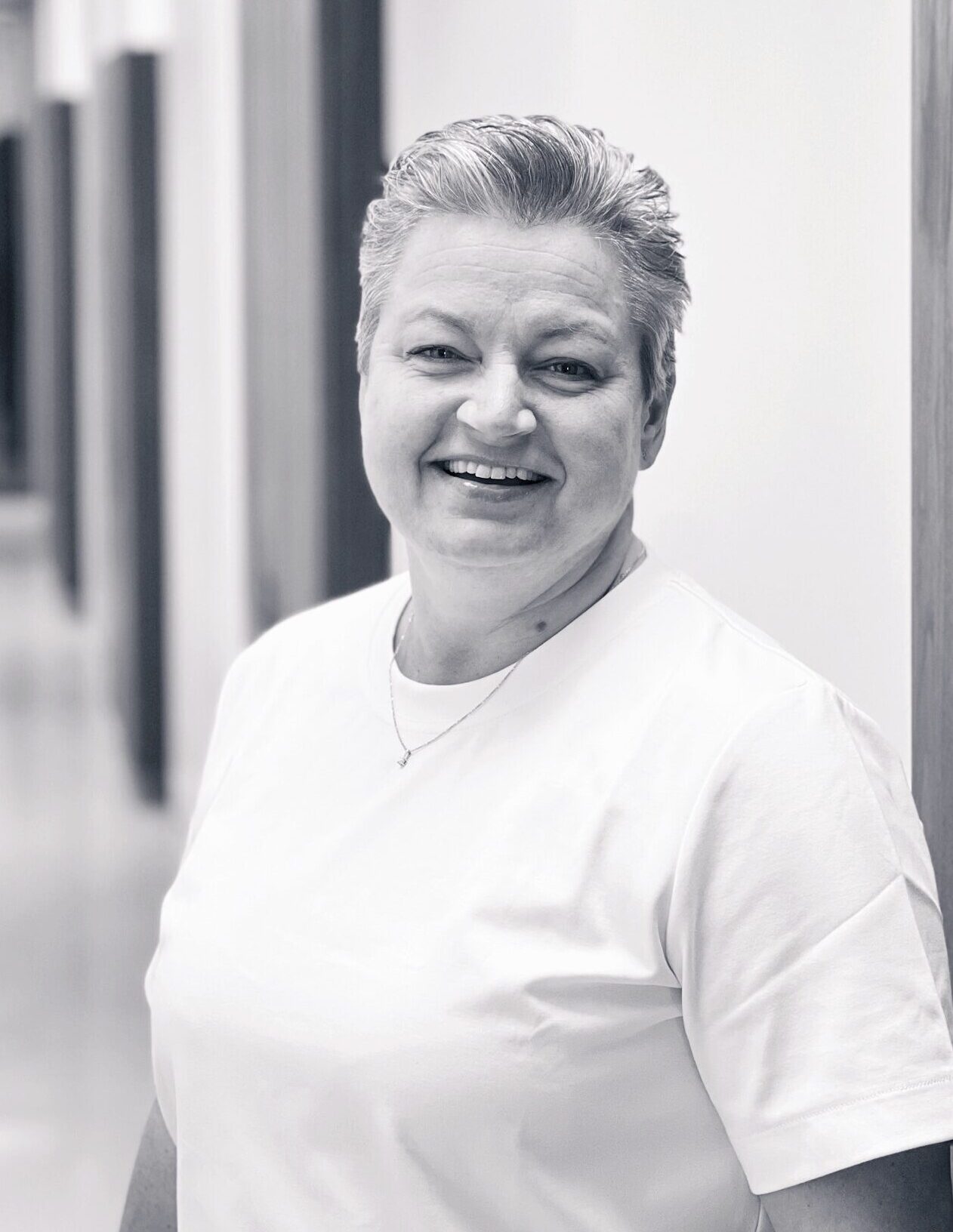 Linda Mars
Front- and backoffice employee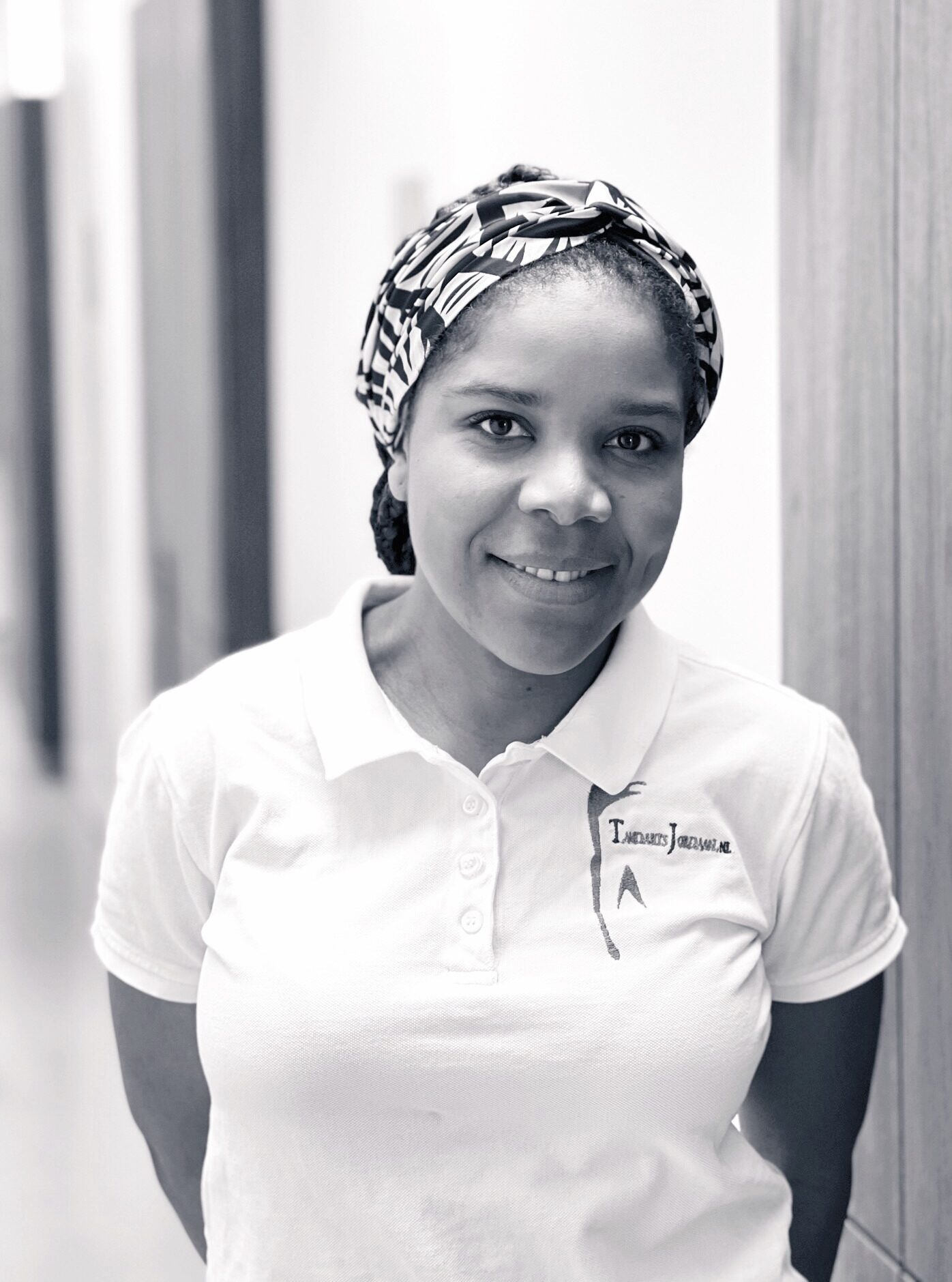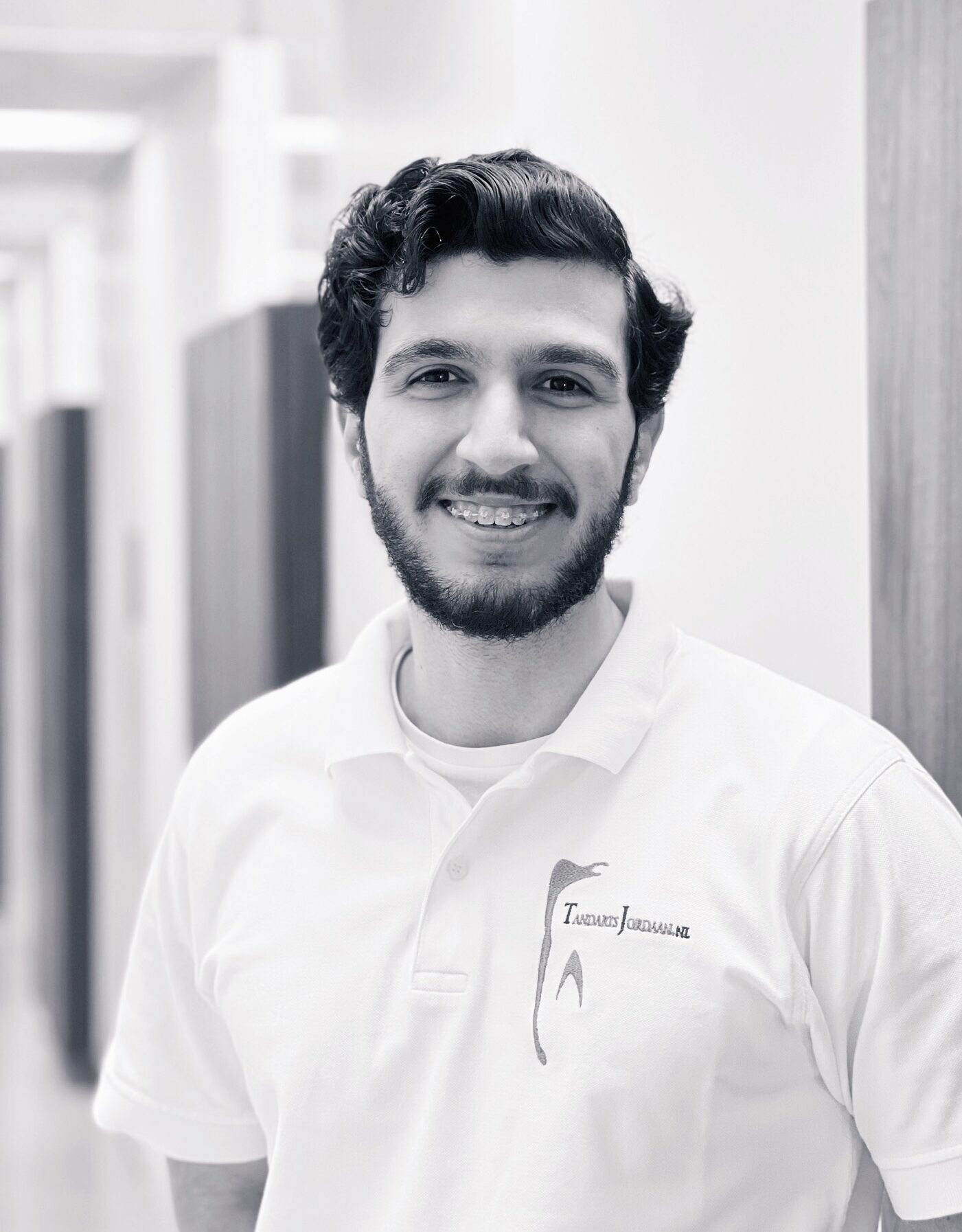 Baran Arisoy
Dental assistant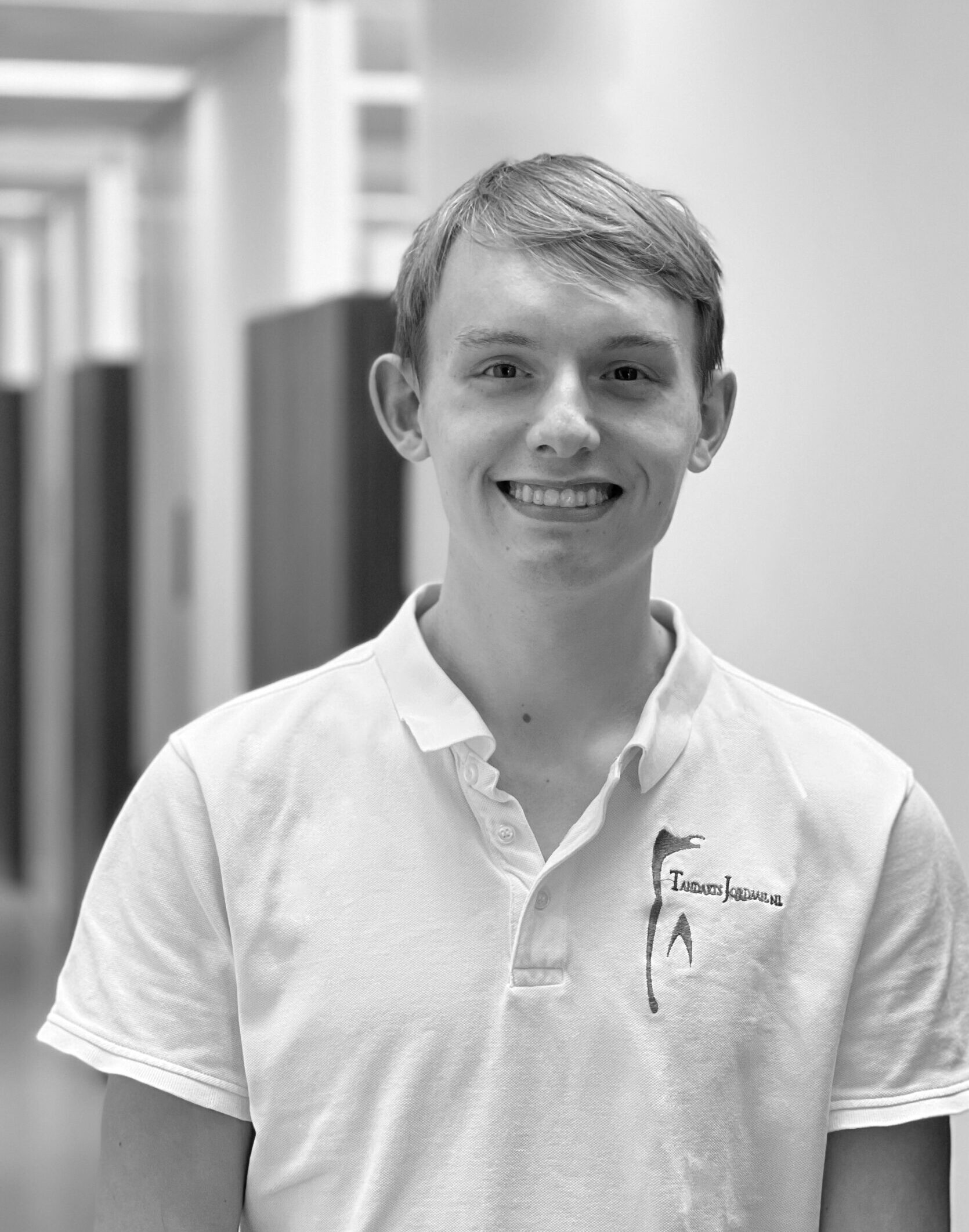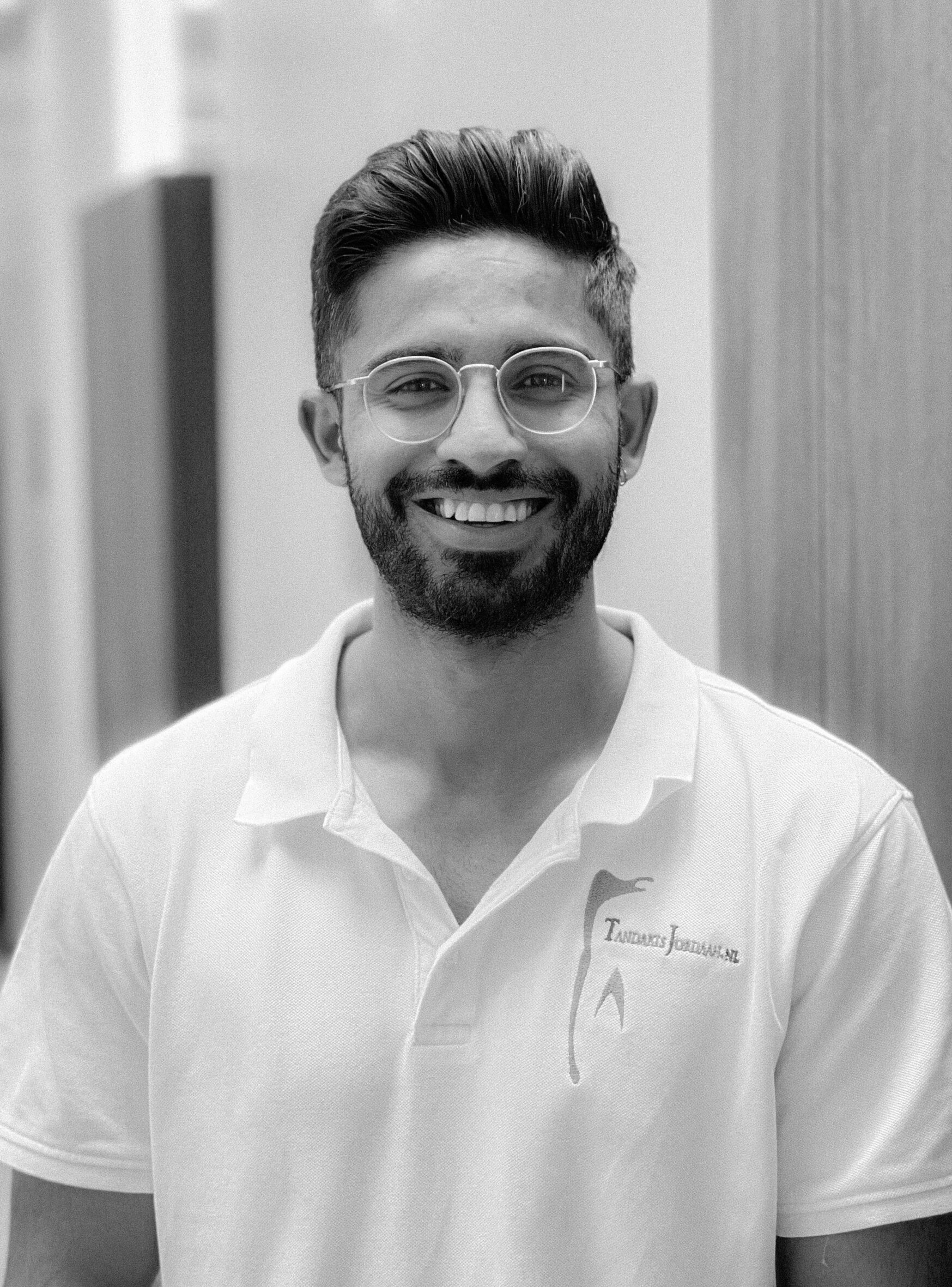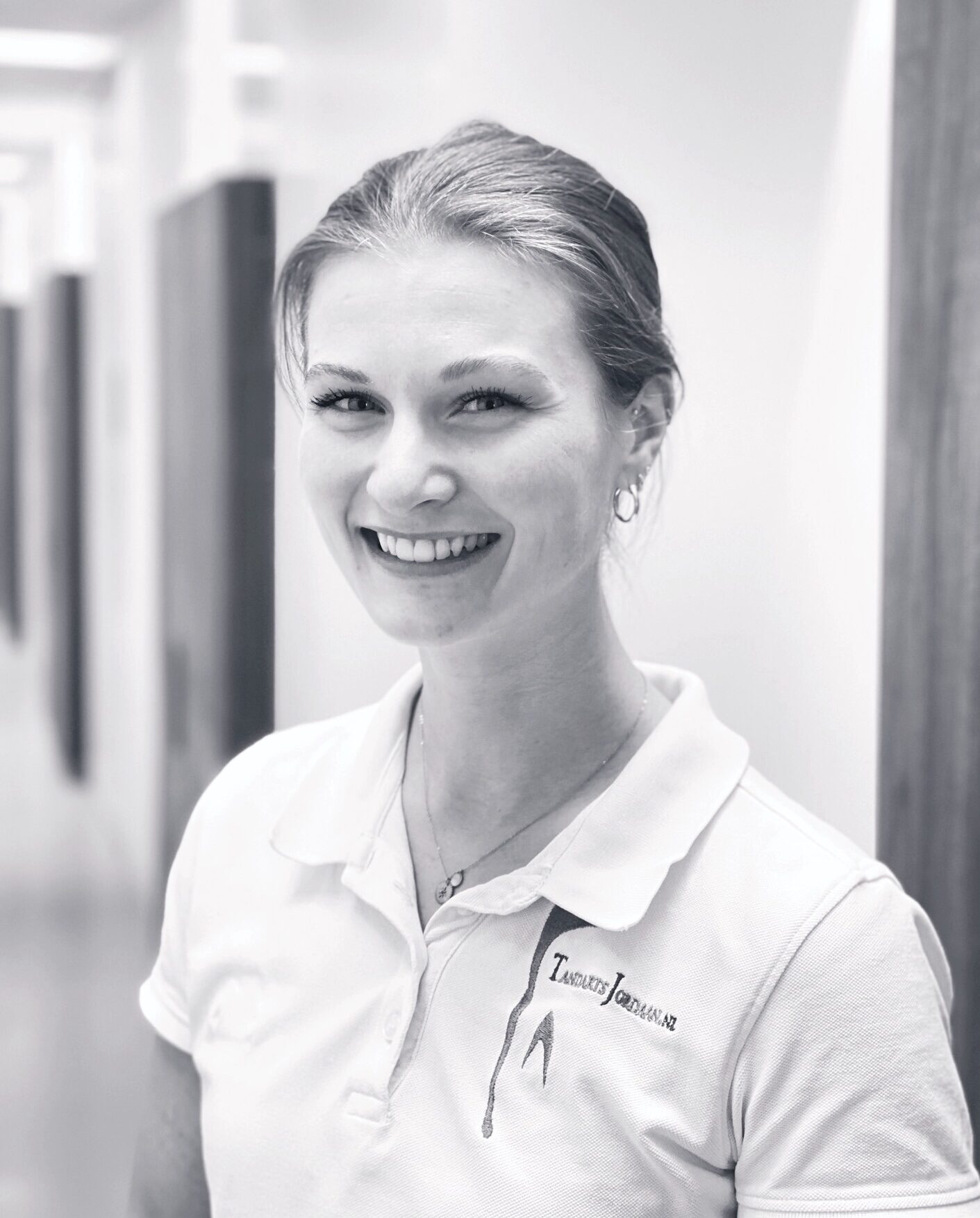 Nina Nijland
Dentist, specializing in periodontology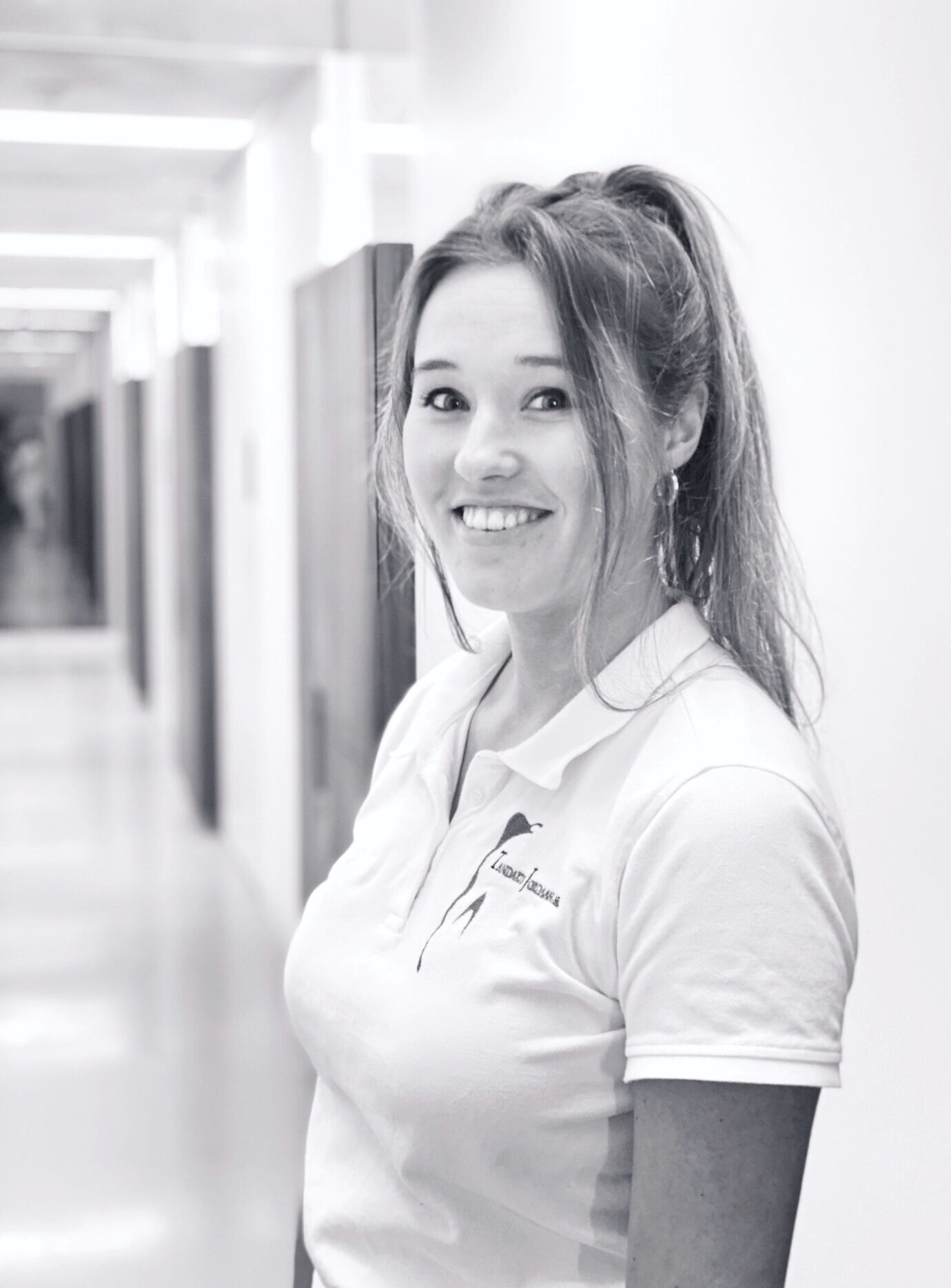 Anna de Boer
Dental assistant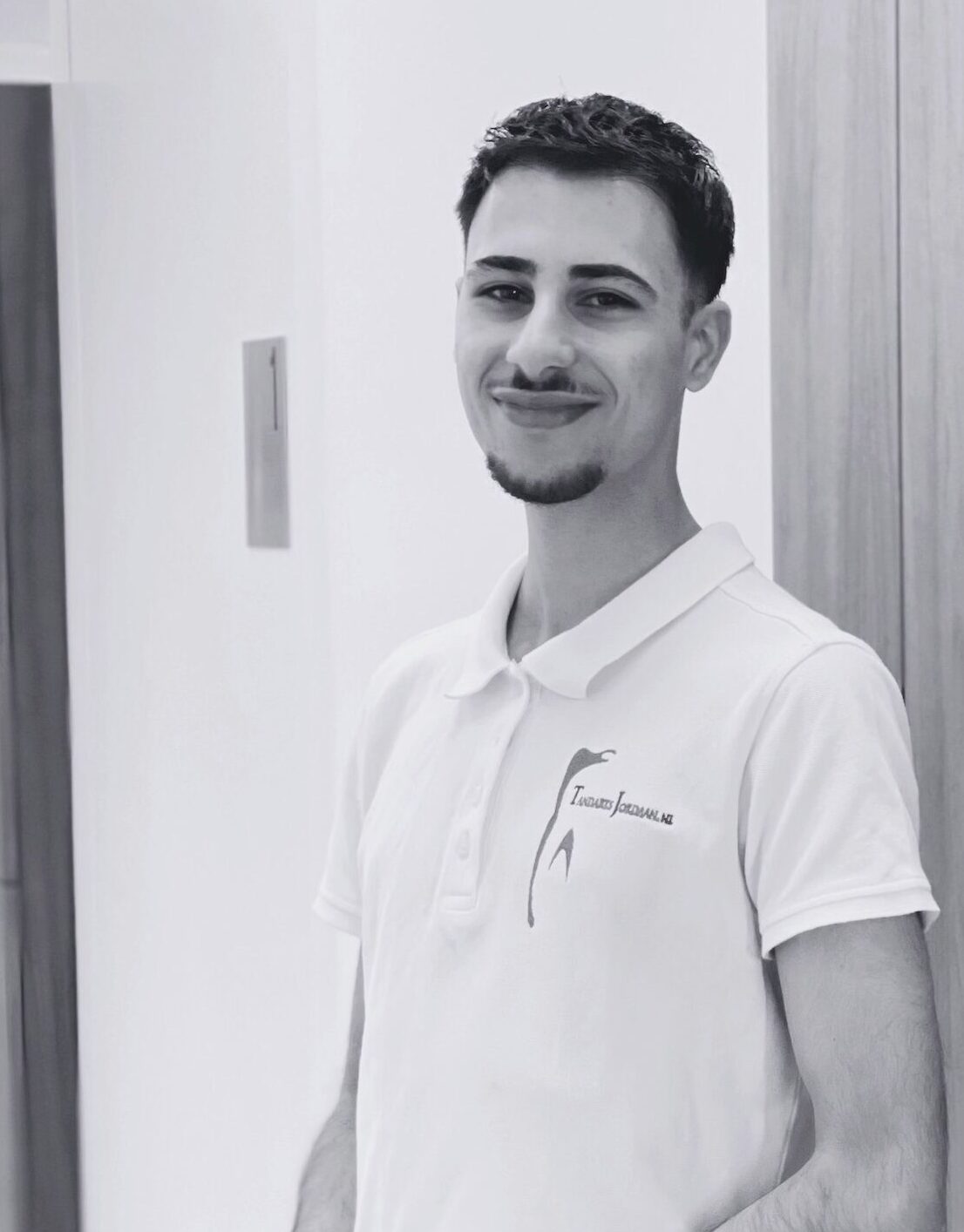 Ohannes Shamilian
Dental assistant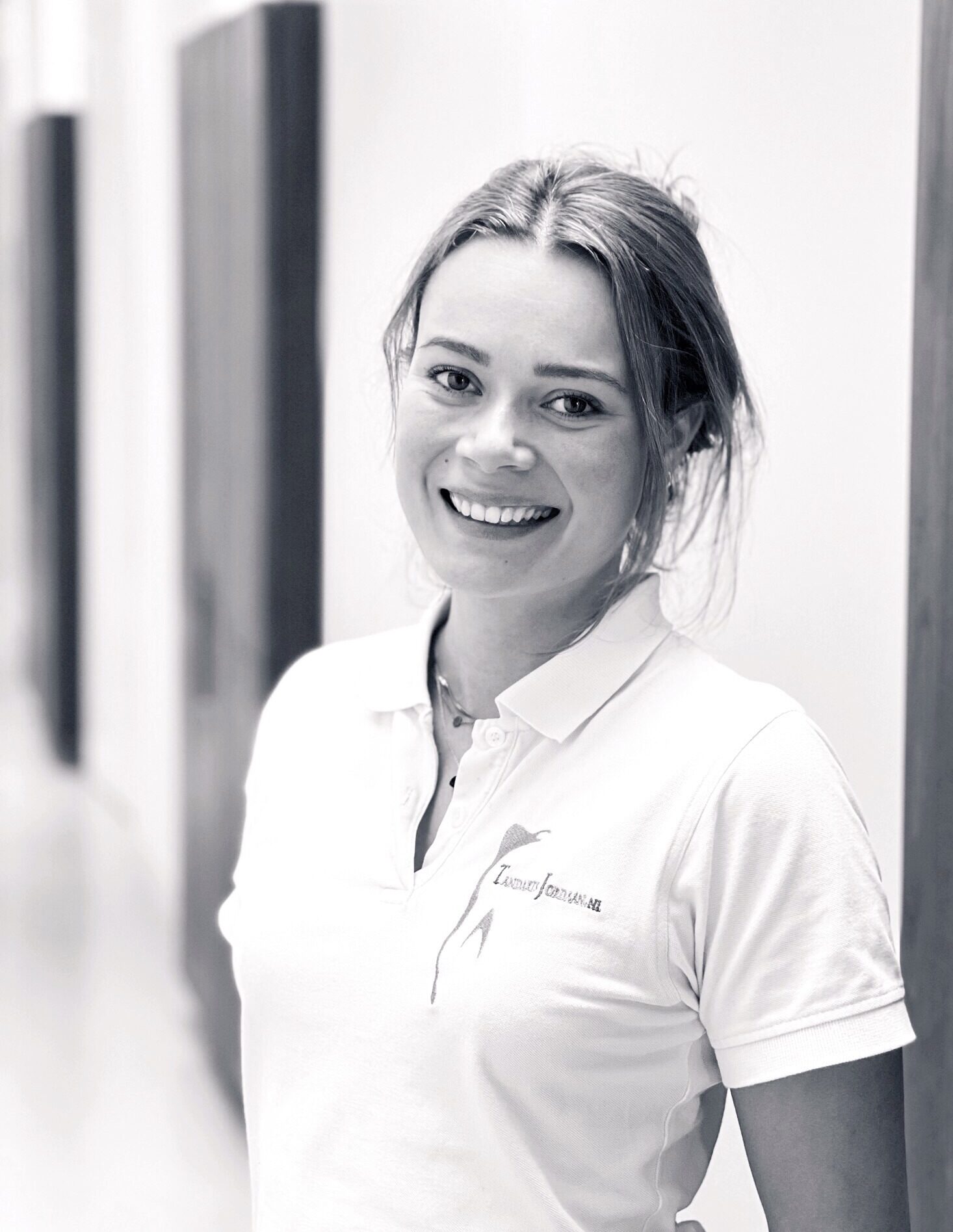 Dewi Zwiers
Dental hygienist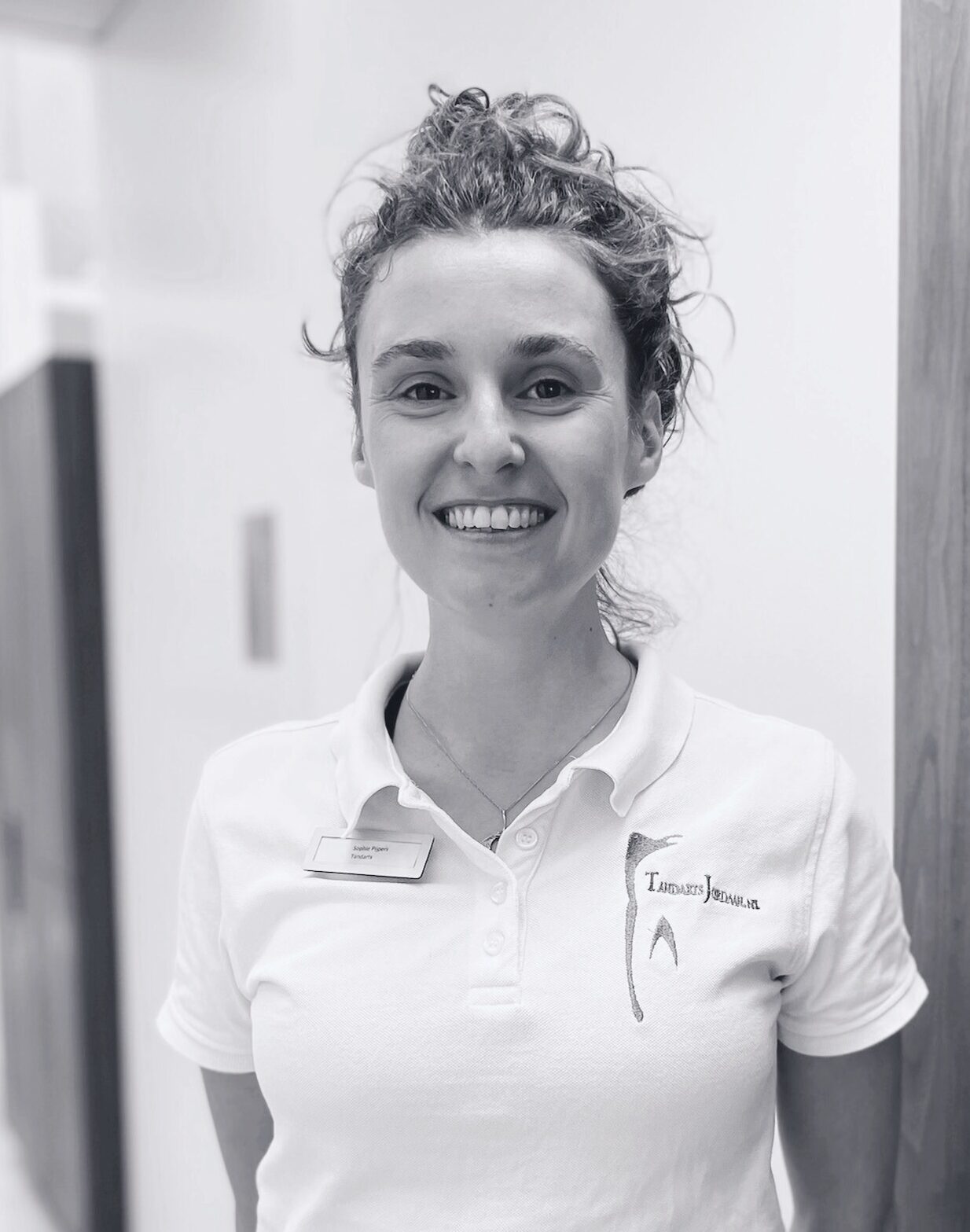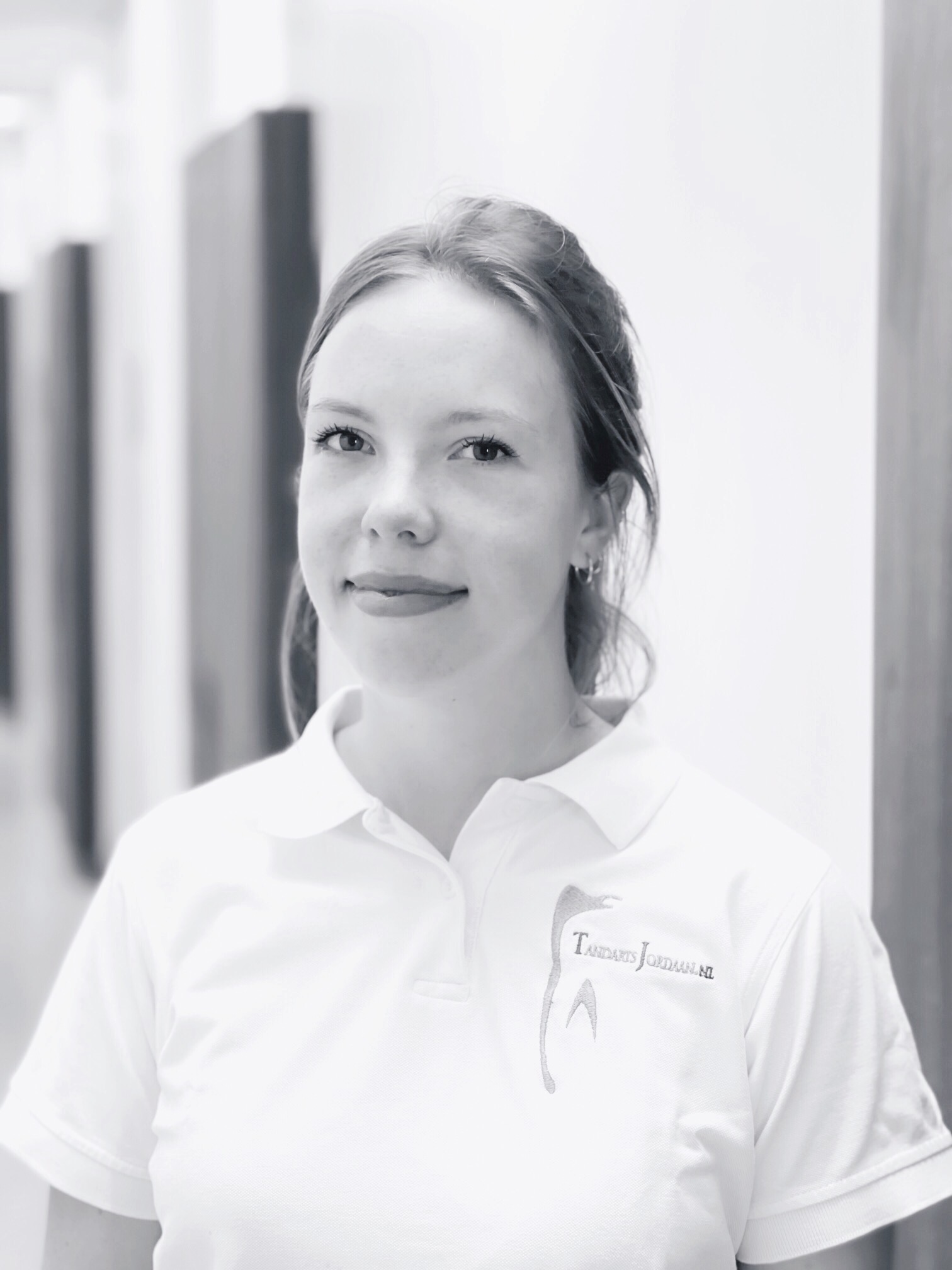 Josje de Bruijne
Dental assistant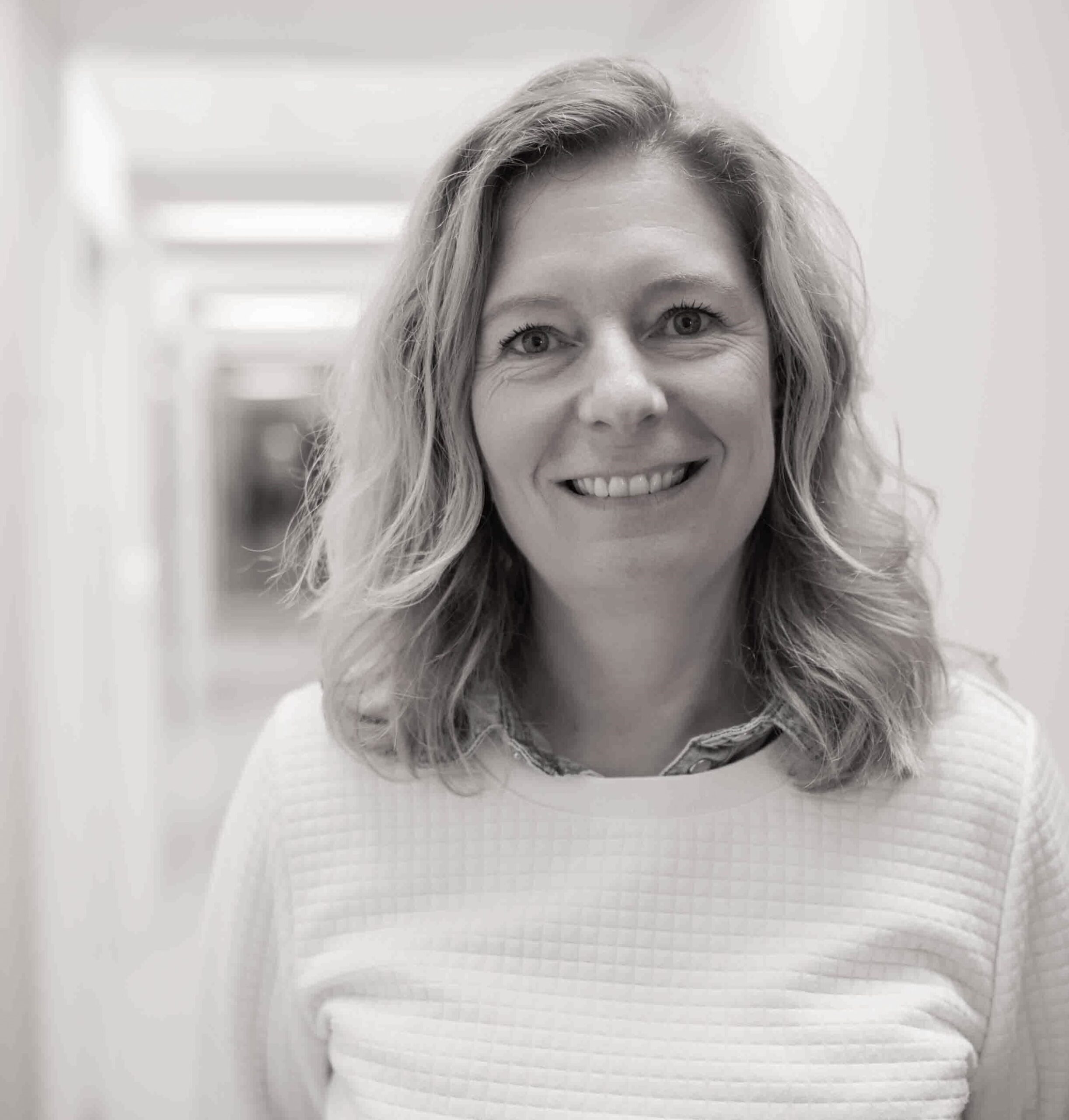 Leontien de Jong
Receptionist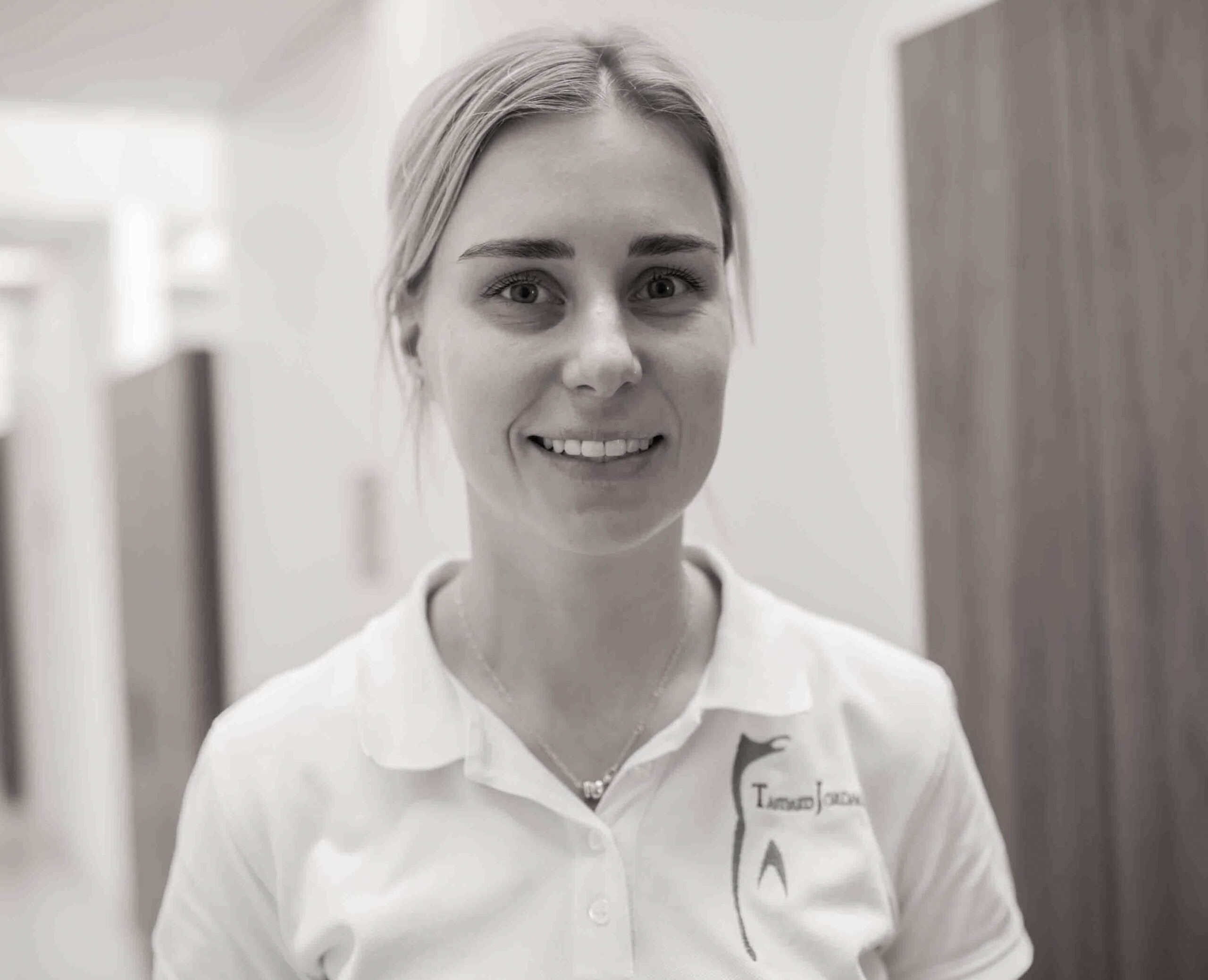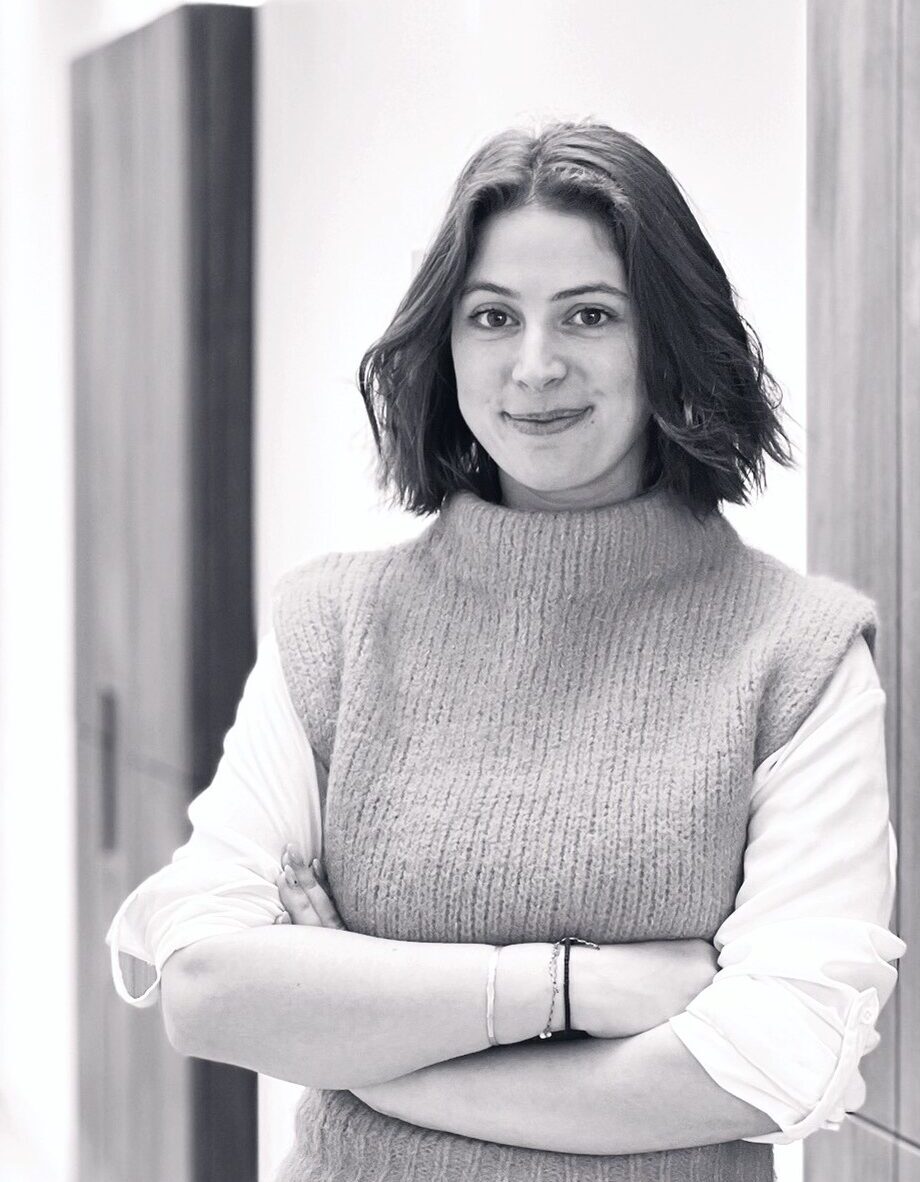 Jana Chatziliontos
Receptionist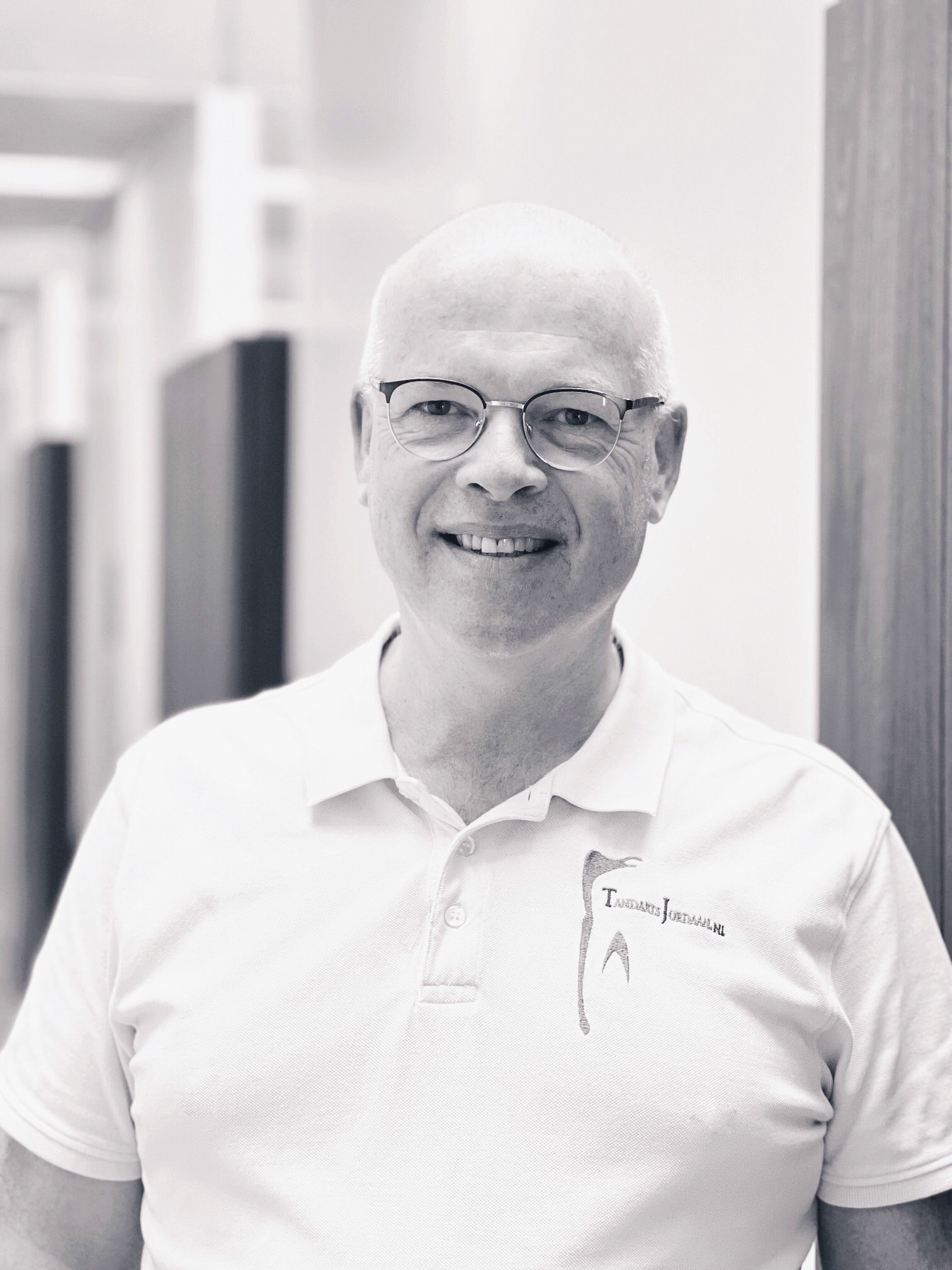 Rein van Heukelom
certified NVOI implantologist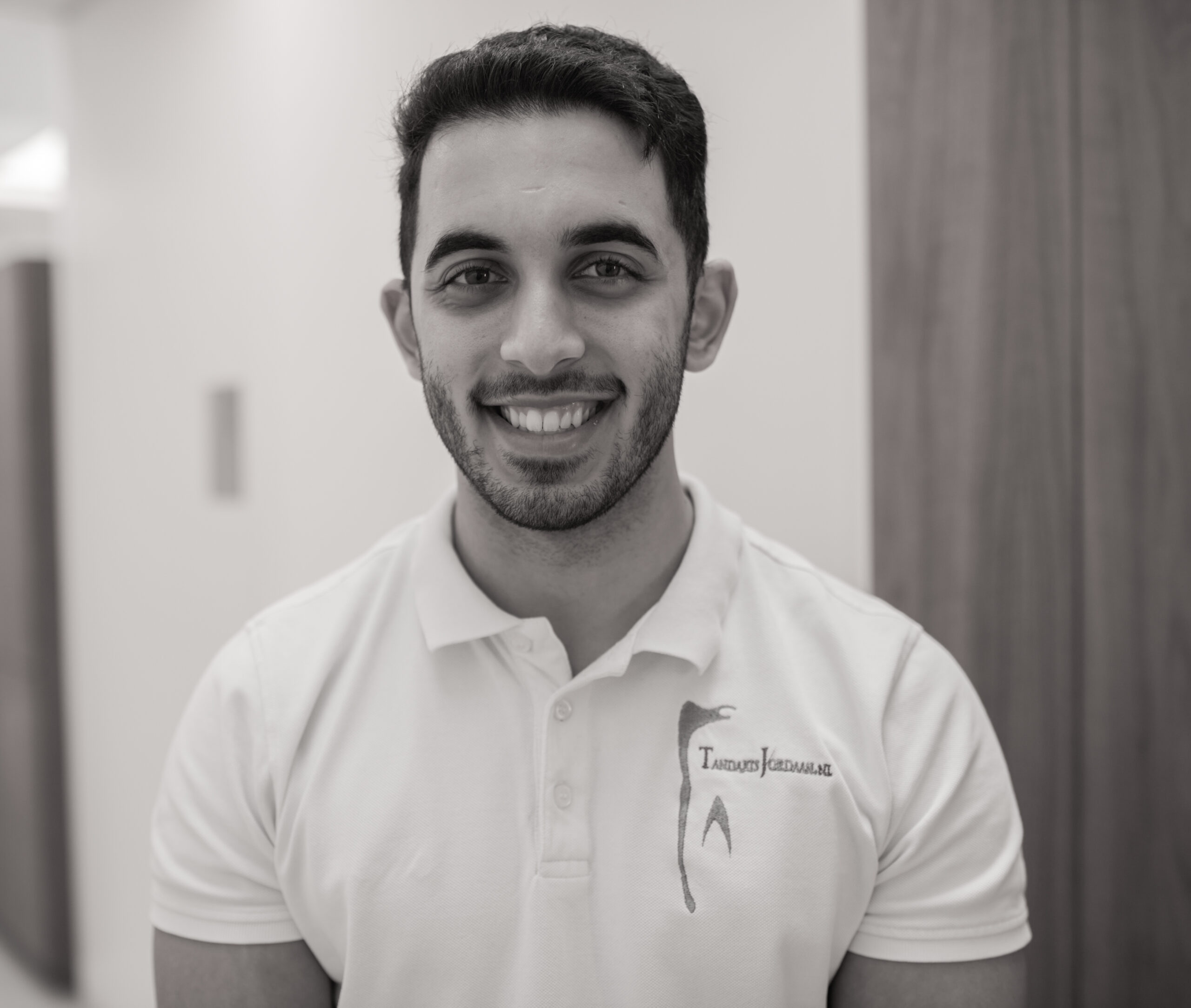 Zubair Mahmoud
Dental assistant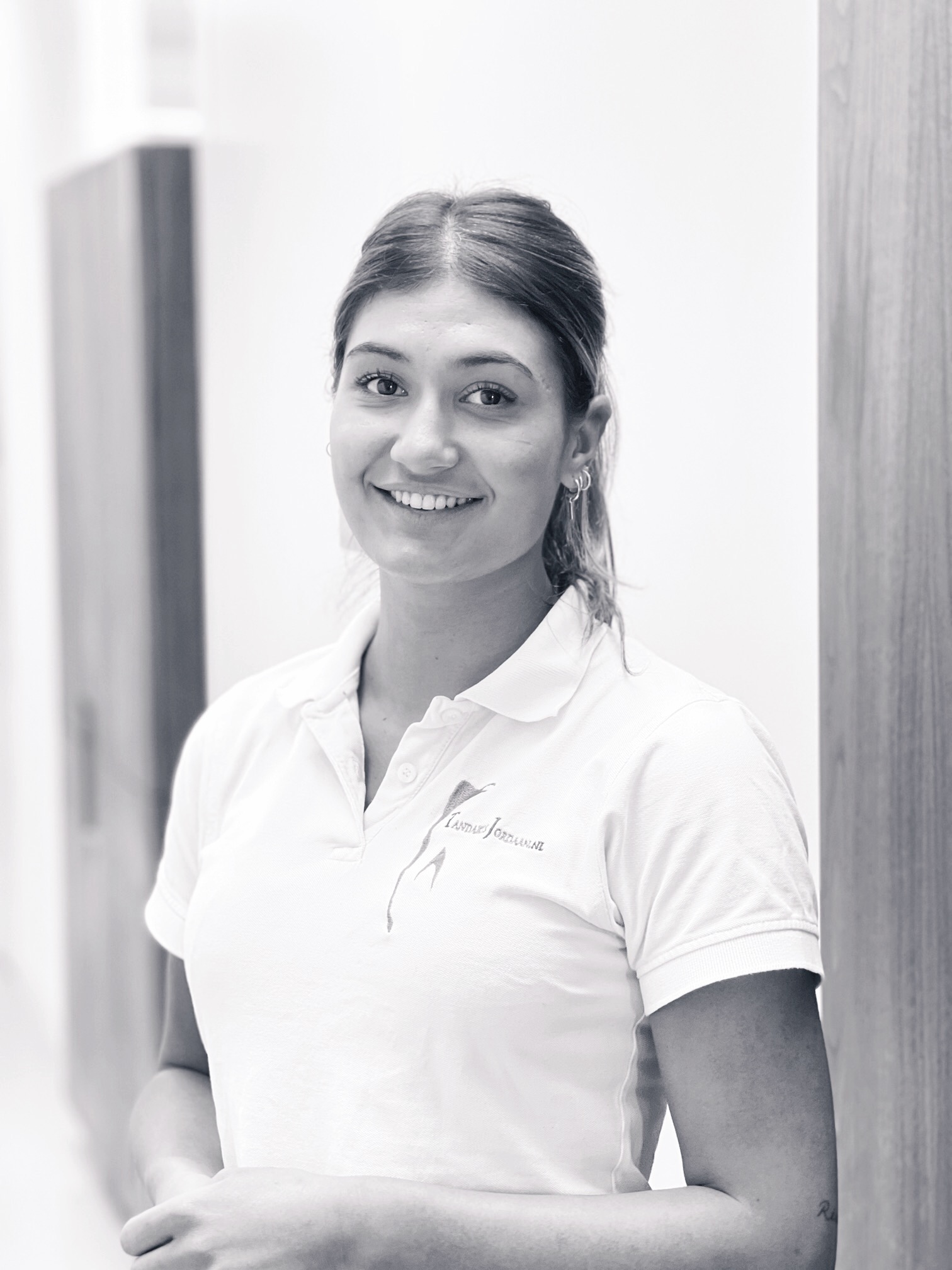 Showa van Es
Dental assistant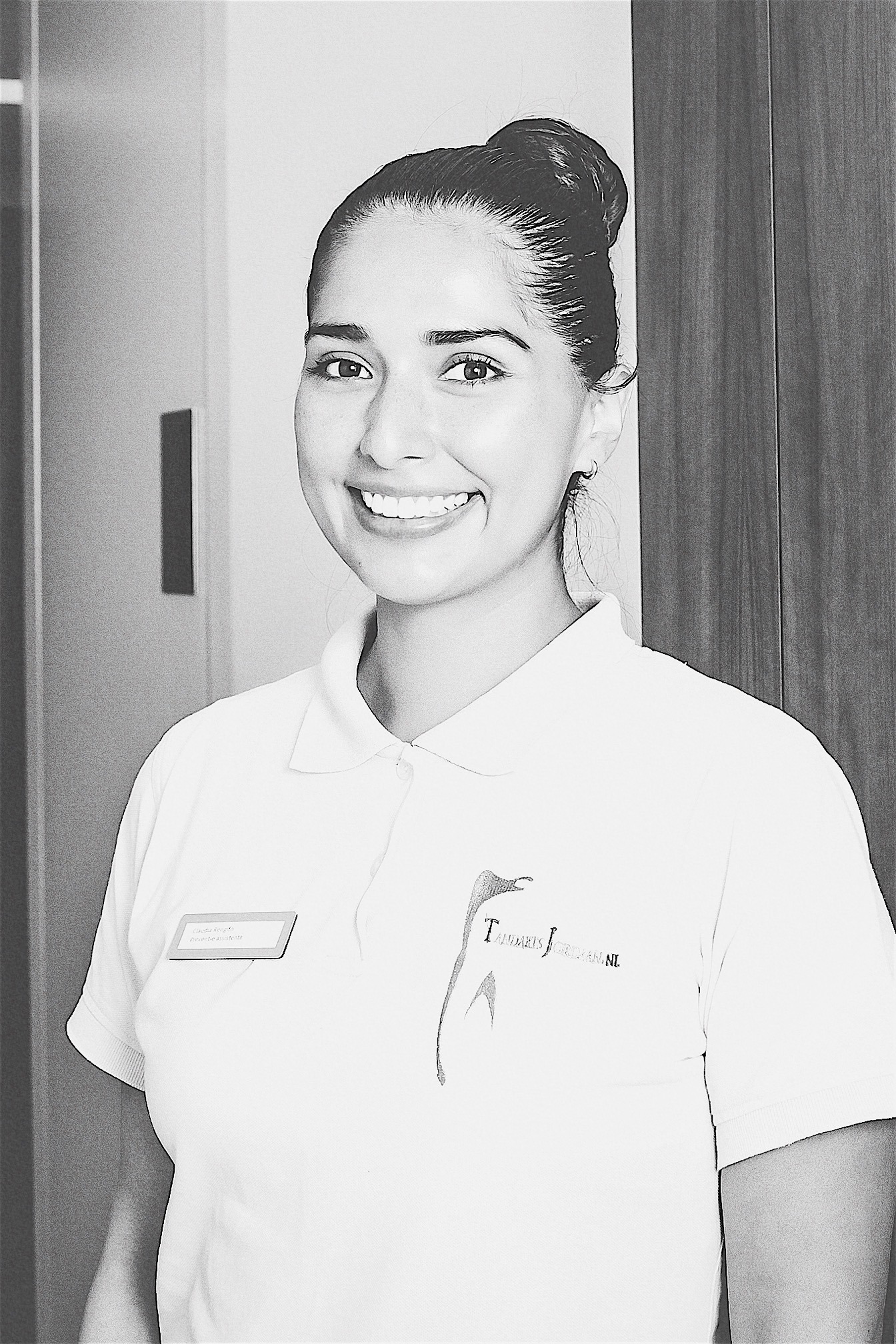 Claudia Rengifo
Periodontics assistant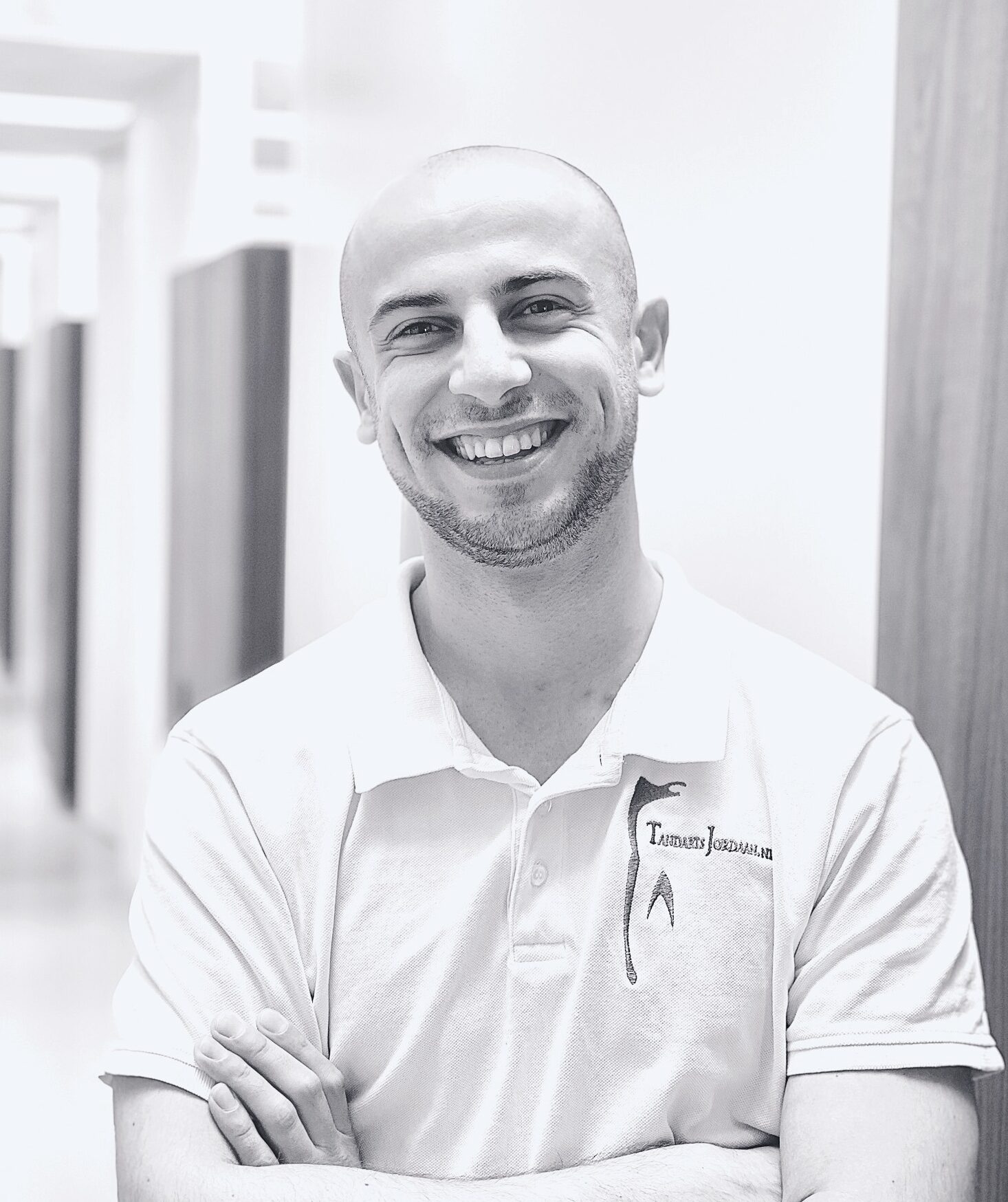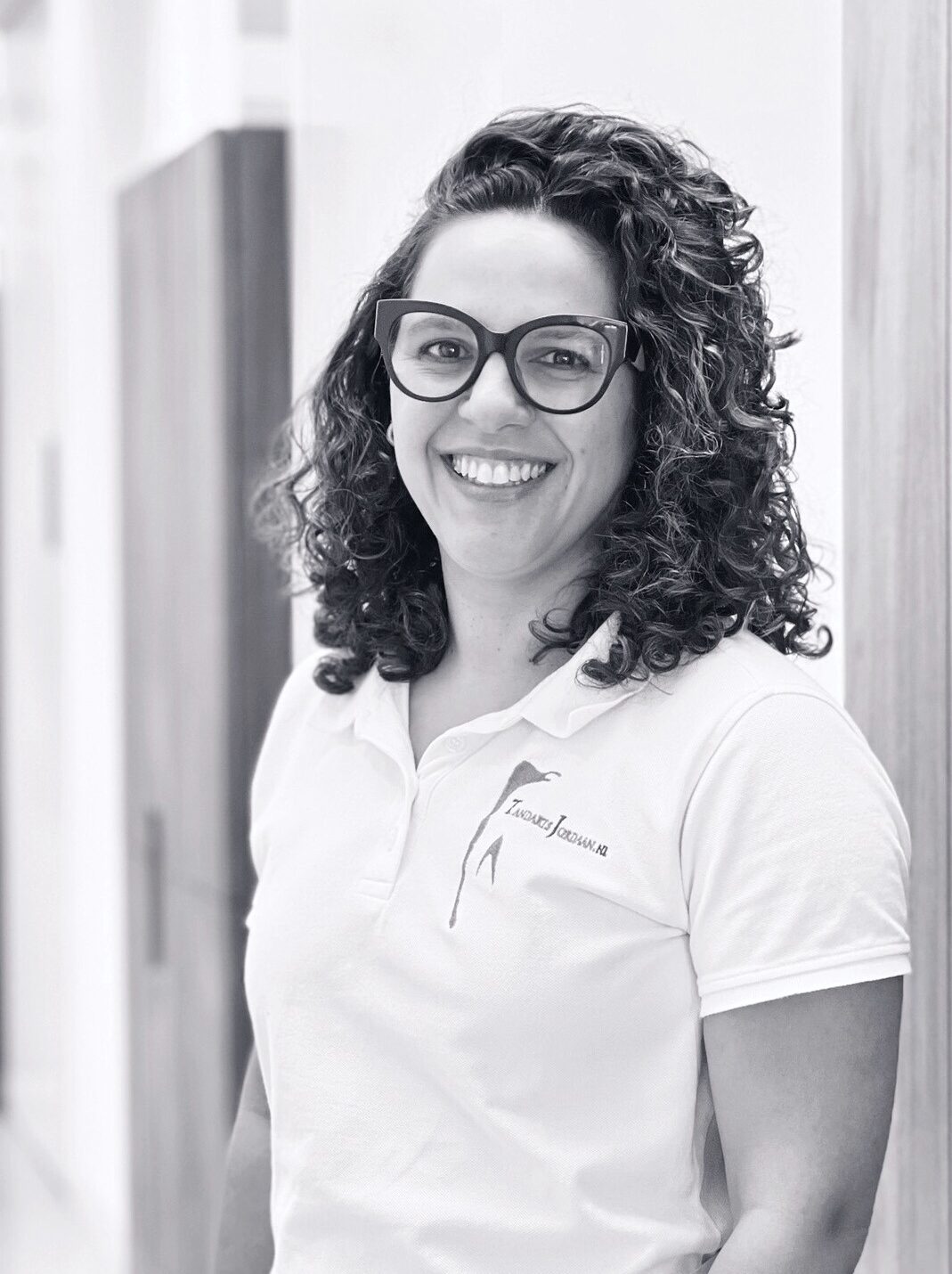 Beatriz Betti
Orthodontics, invisalign doctor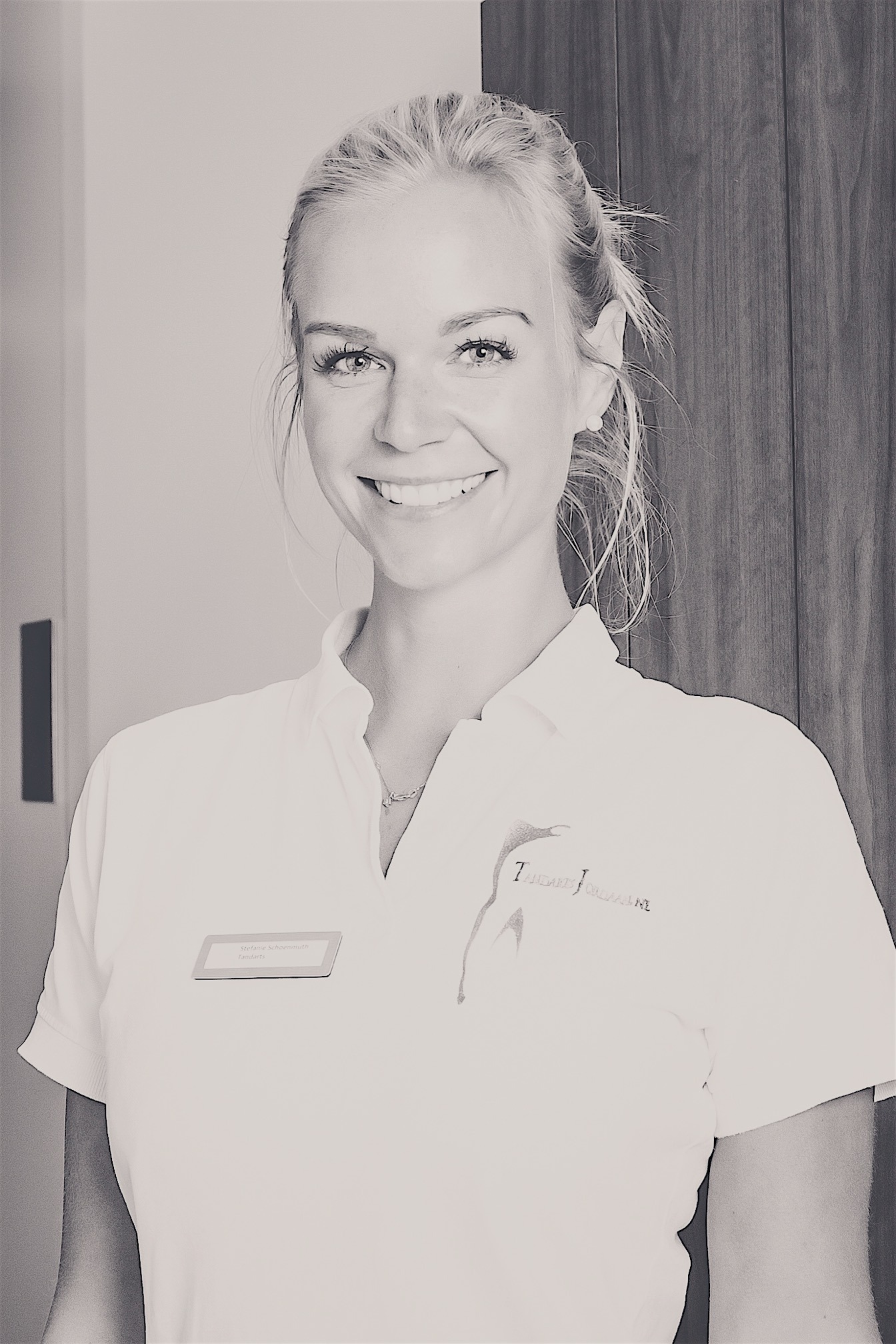 dr. Stefanie Schönmuth
Dentist, PhD in dentistry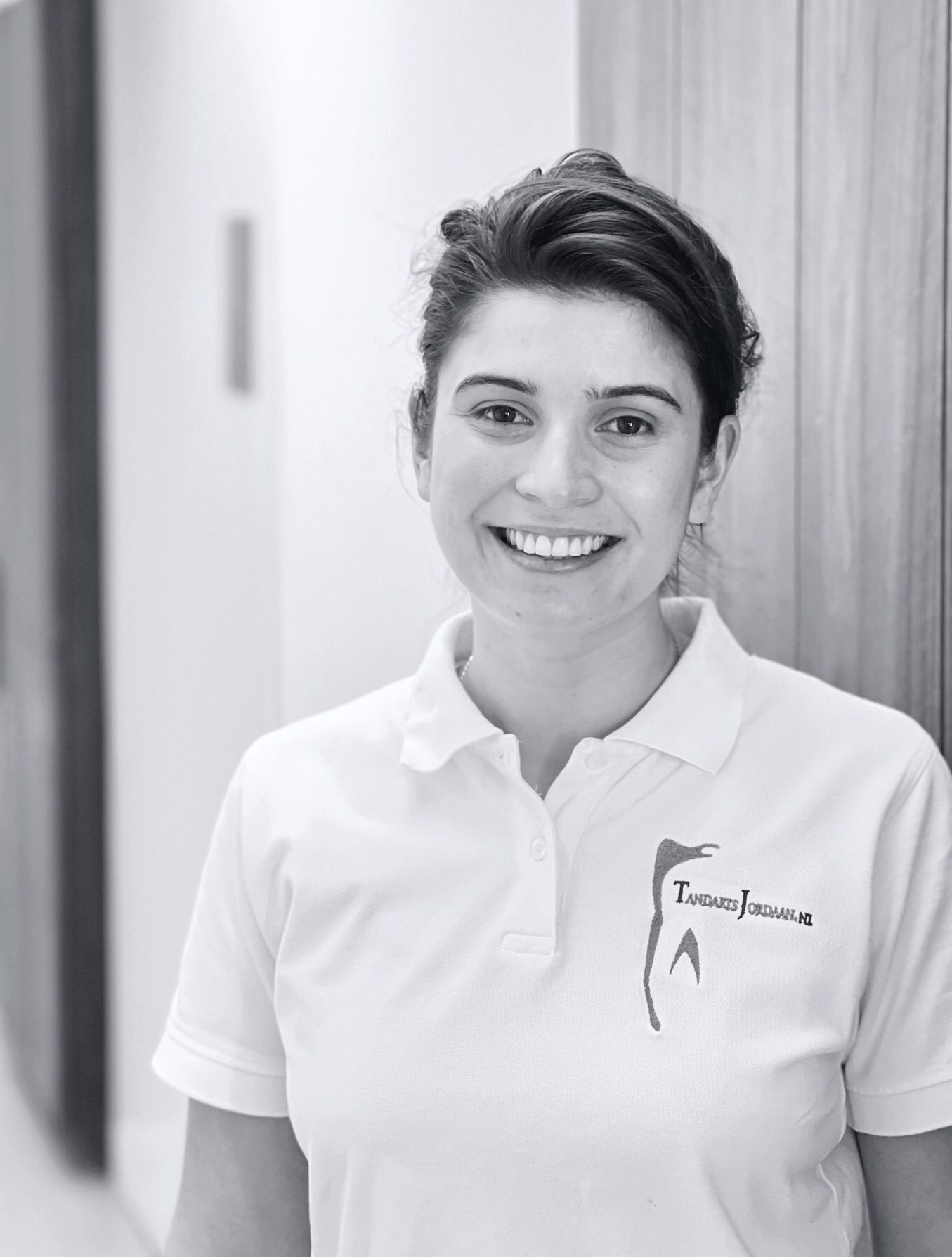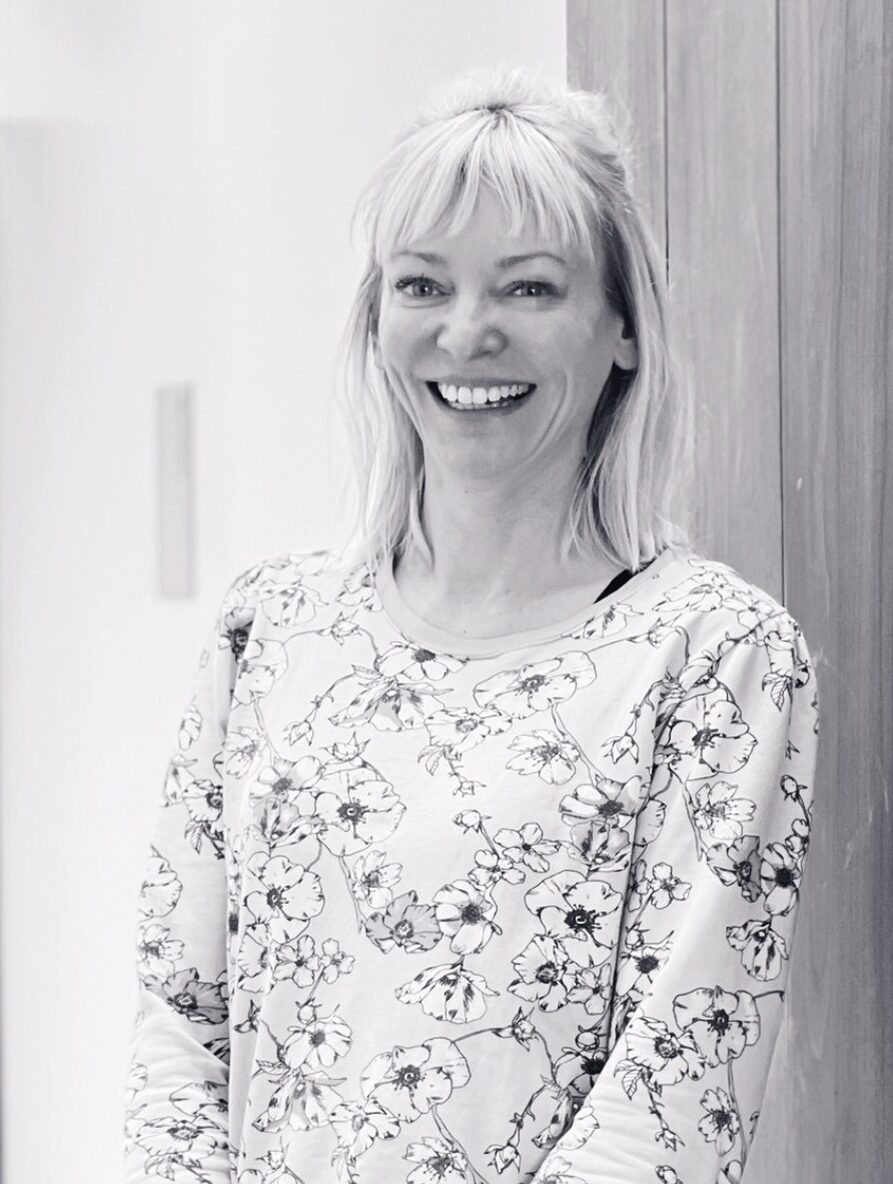 Alexandra Schluter
Receptionist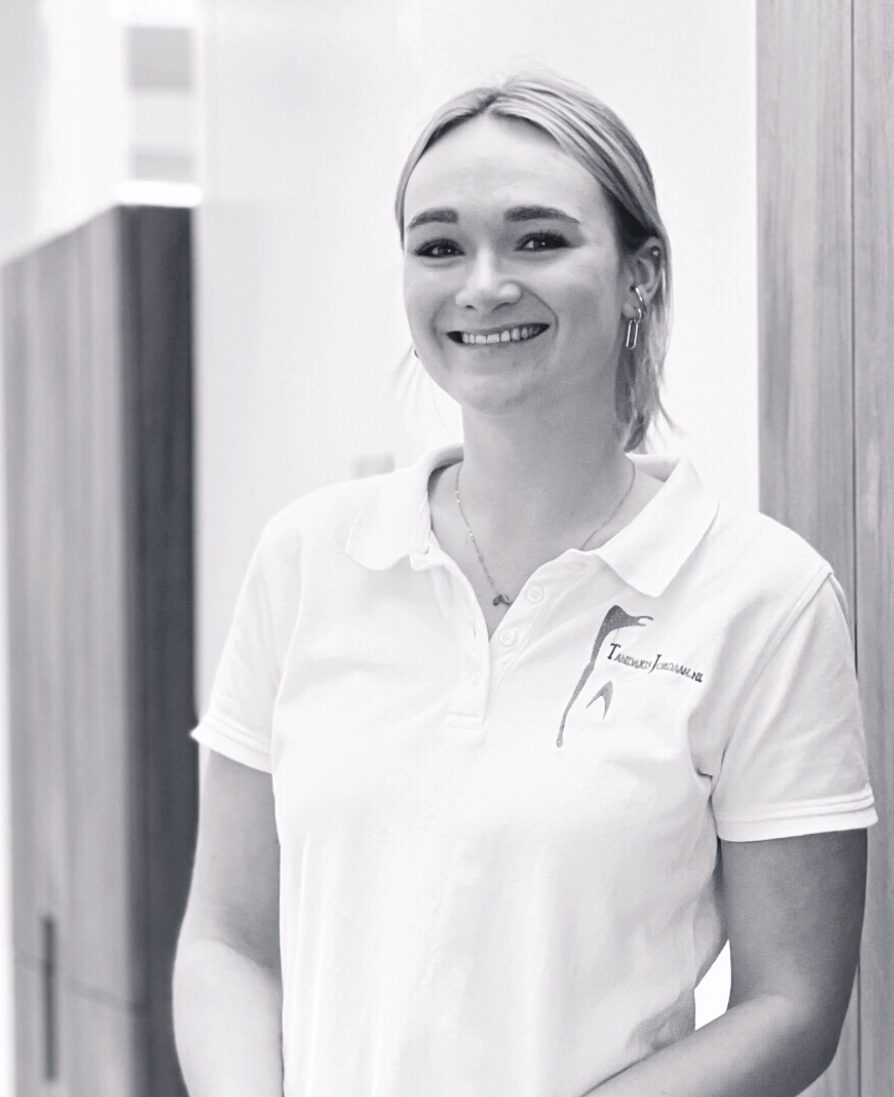 Courtney Willems
Dental hygienist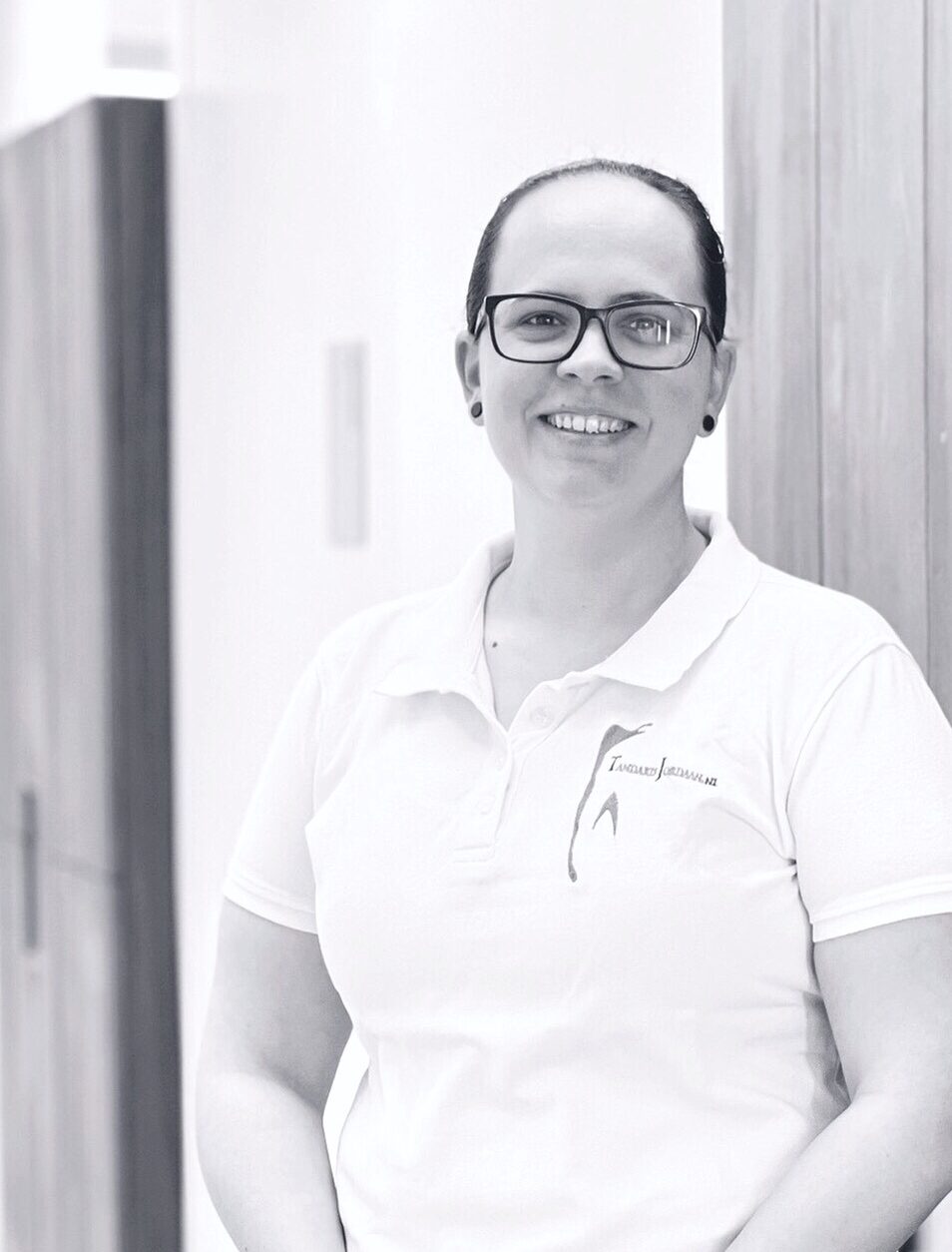 Timea Kern
Dental technician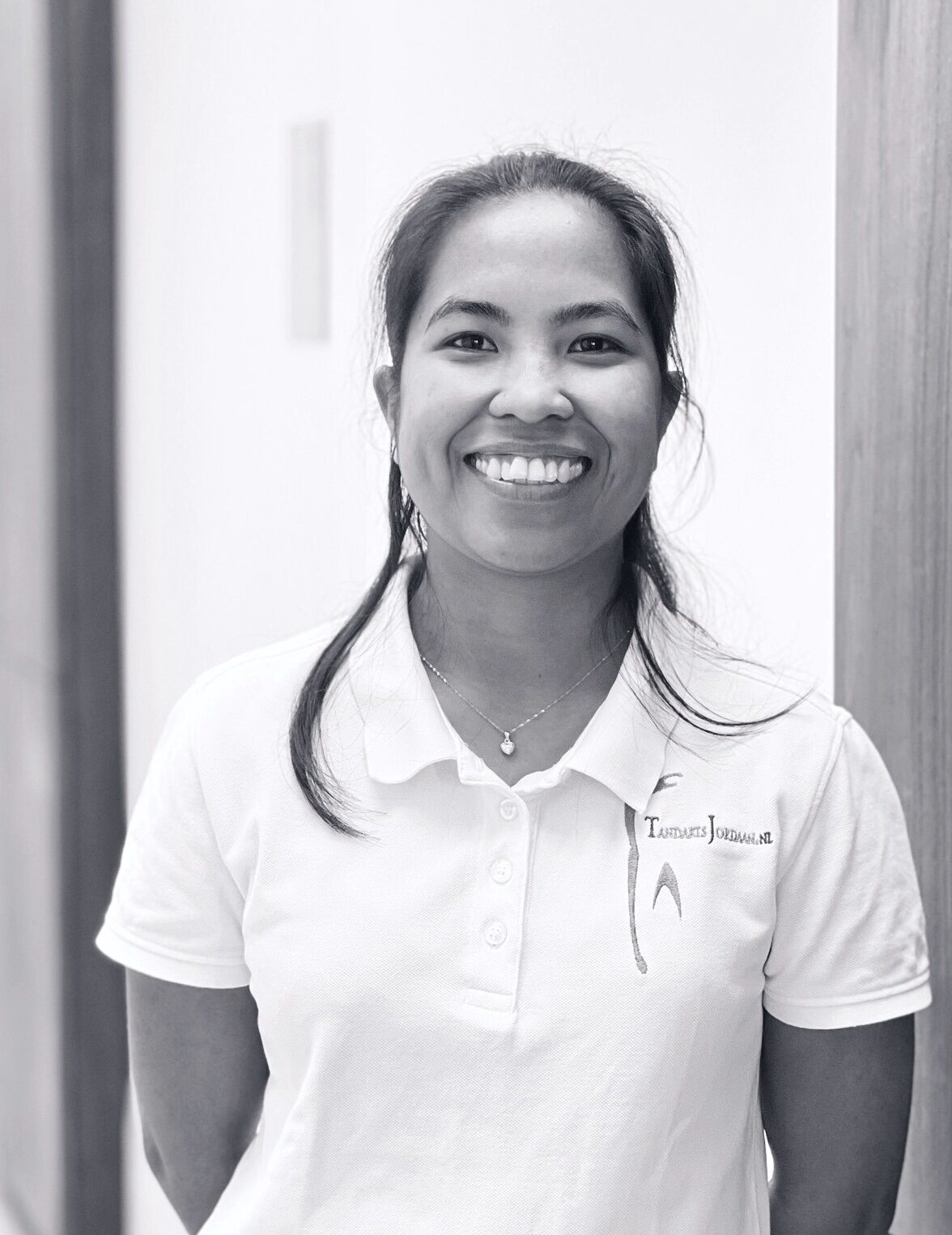 Jomerlea Saculles
Dental assistant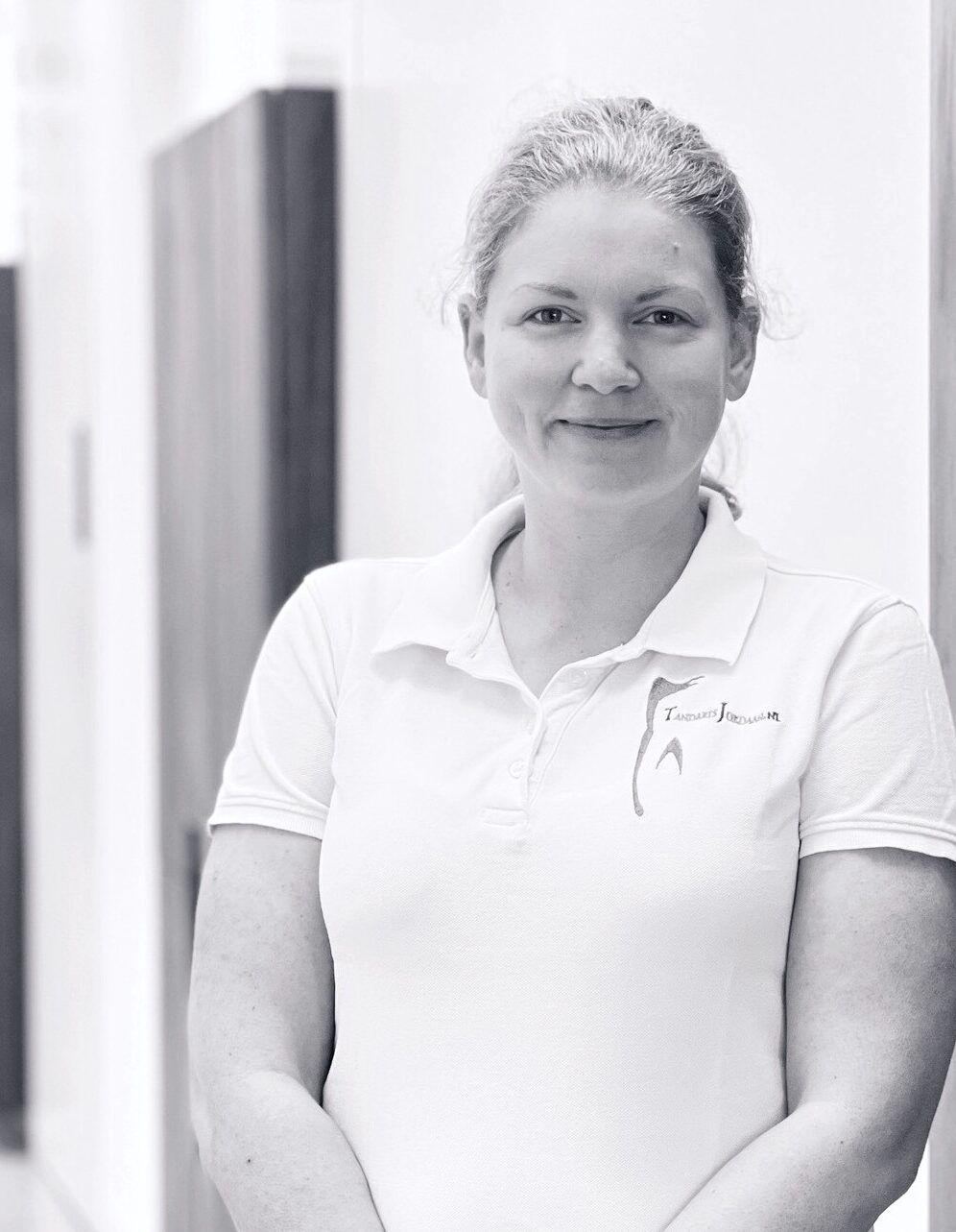 Fruszina Kern - Tamassy
Periodontitis assistant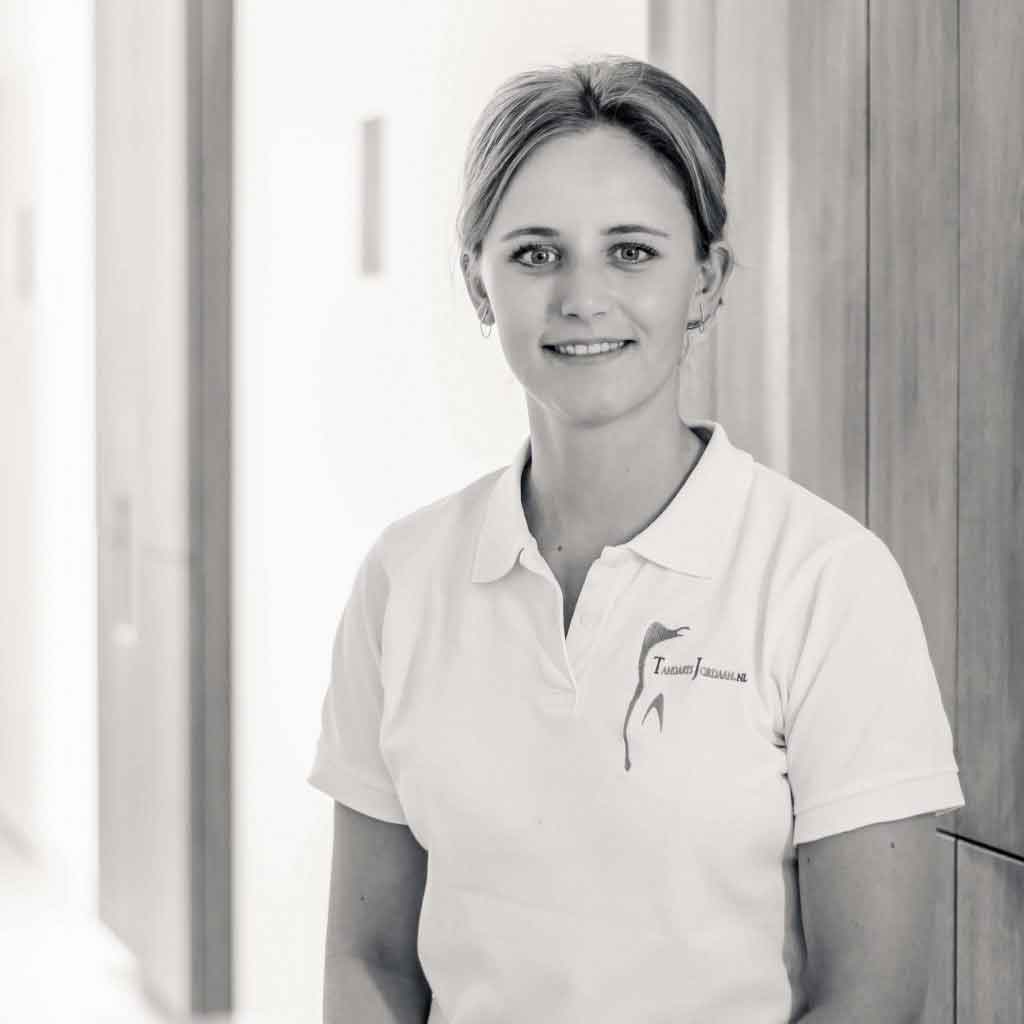 Rozemarijn Maat
Oral hygienist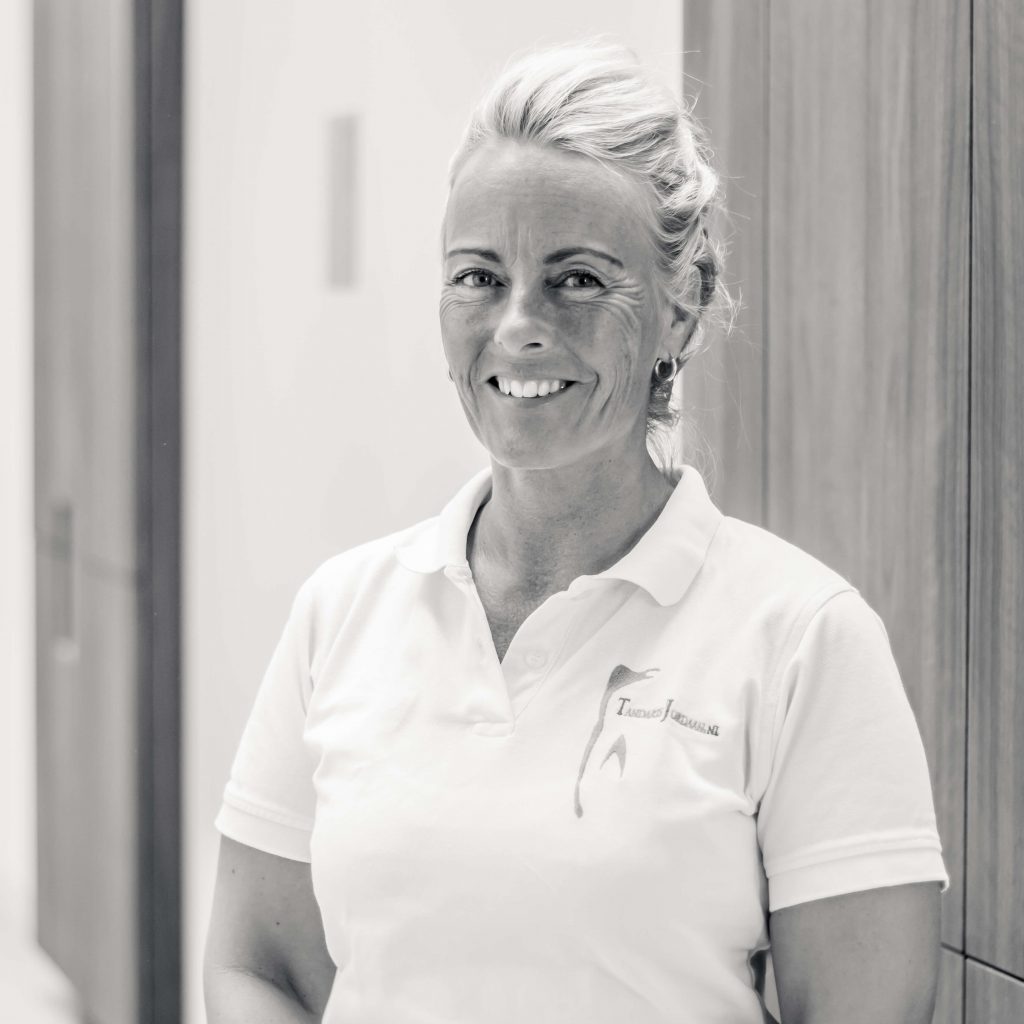 Patricia Kneppers
Prevention assistant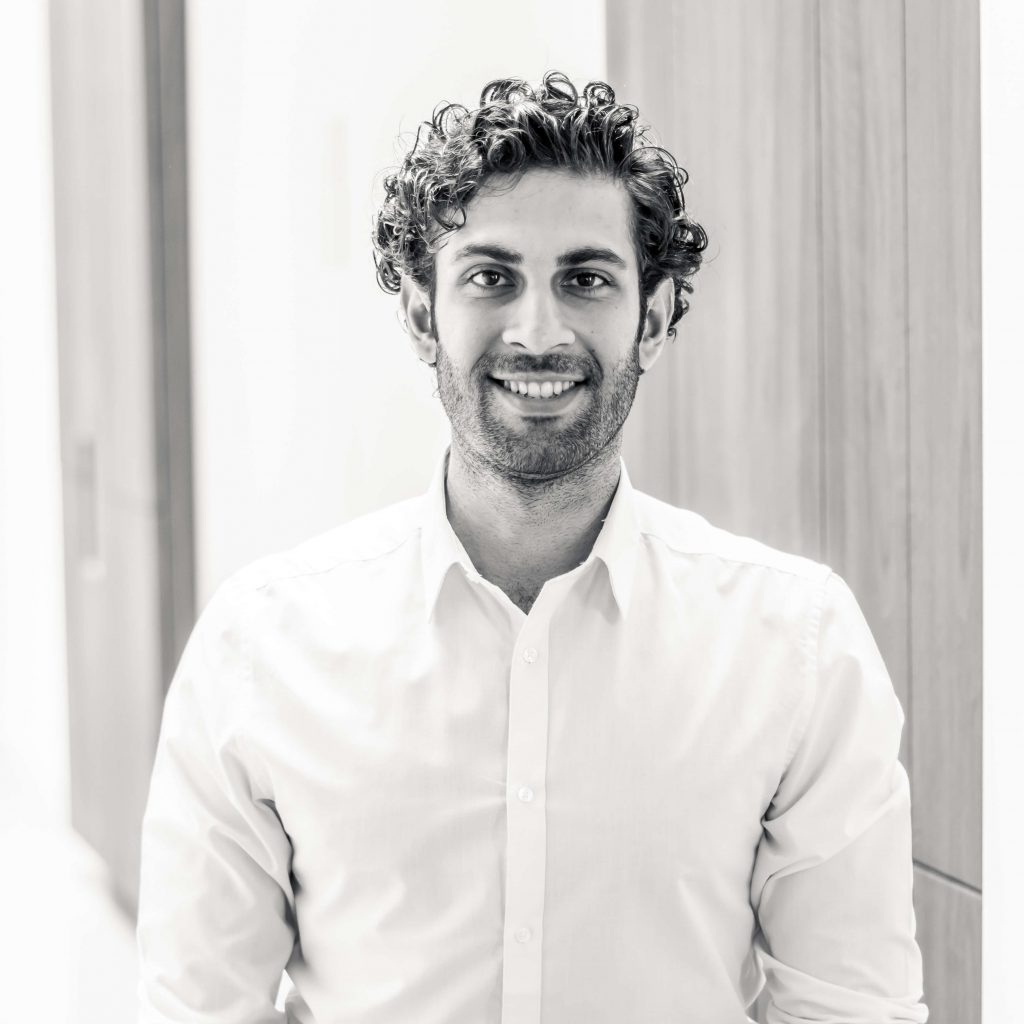 Mgrdich Amroian
Dental technician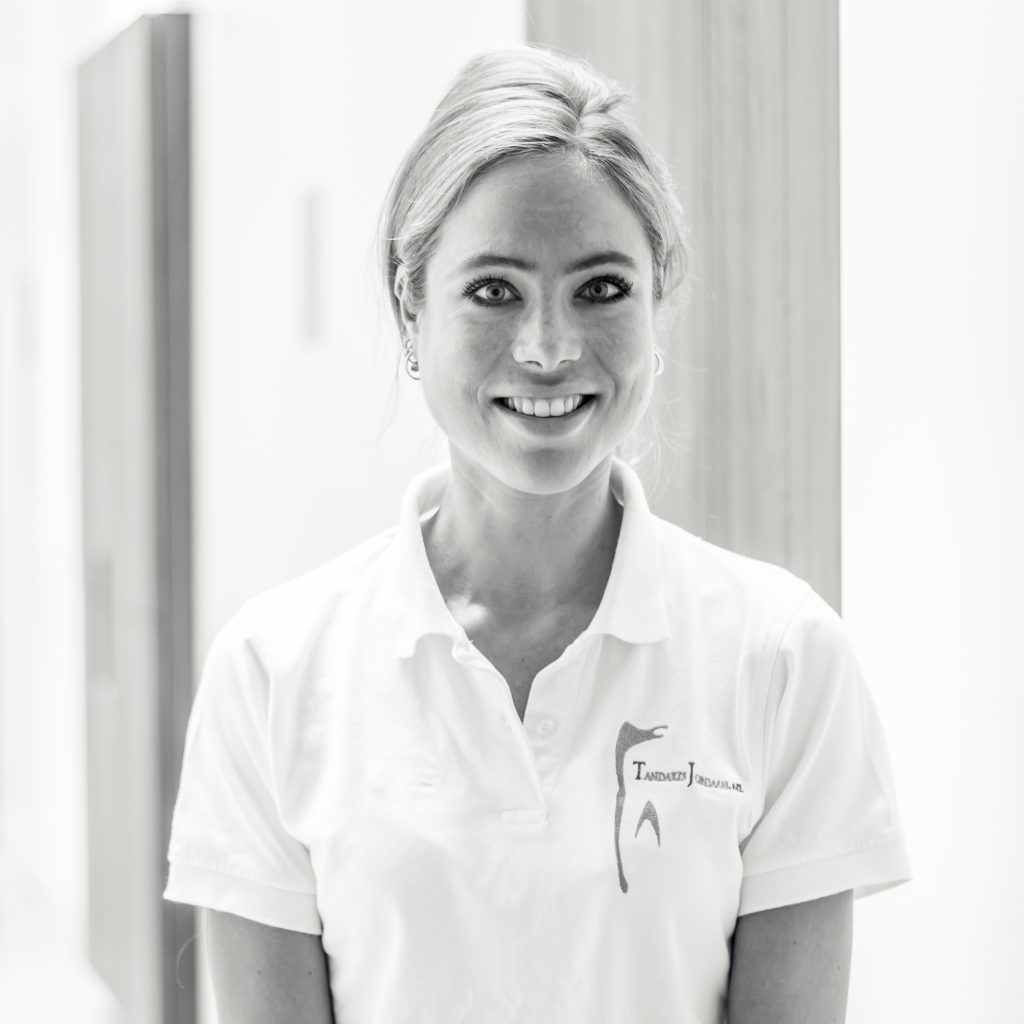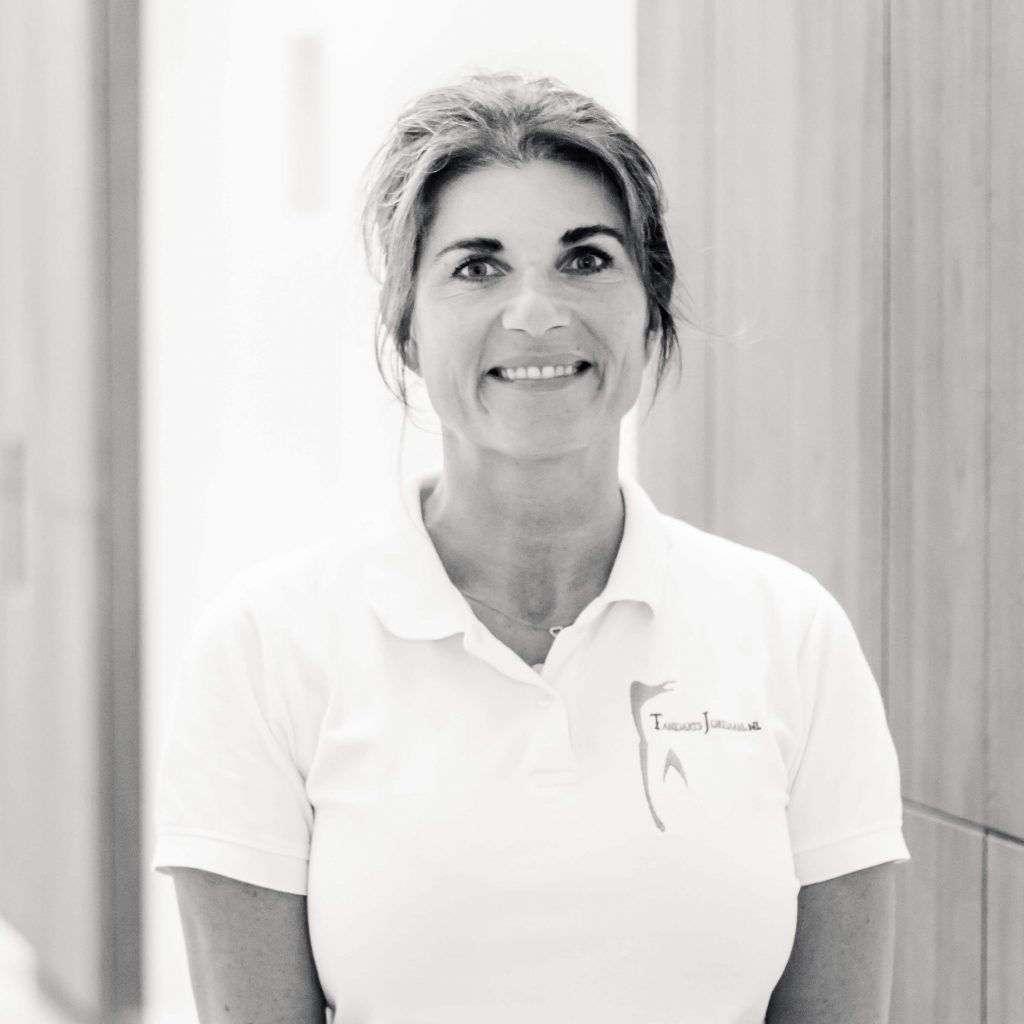 Linda van Zoomeren
Housekeeper
Jolanda van den Bosch
Prevention assistant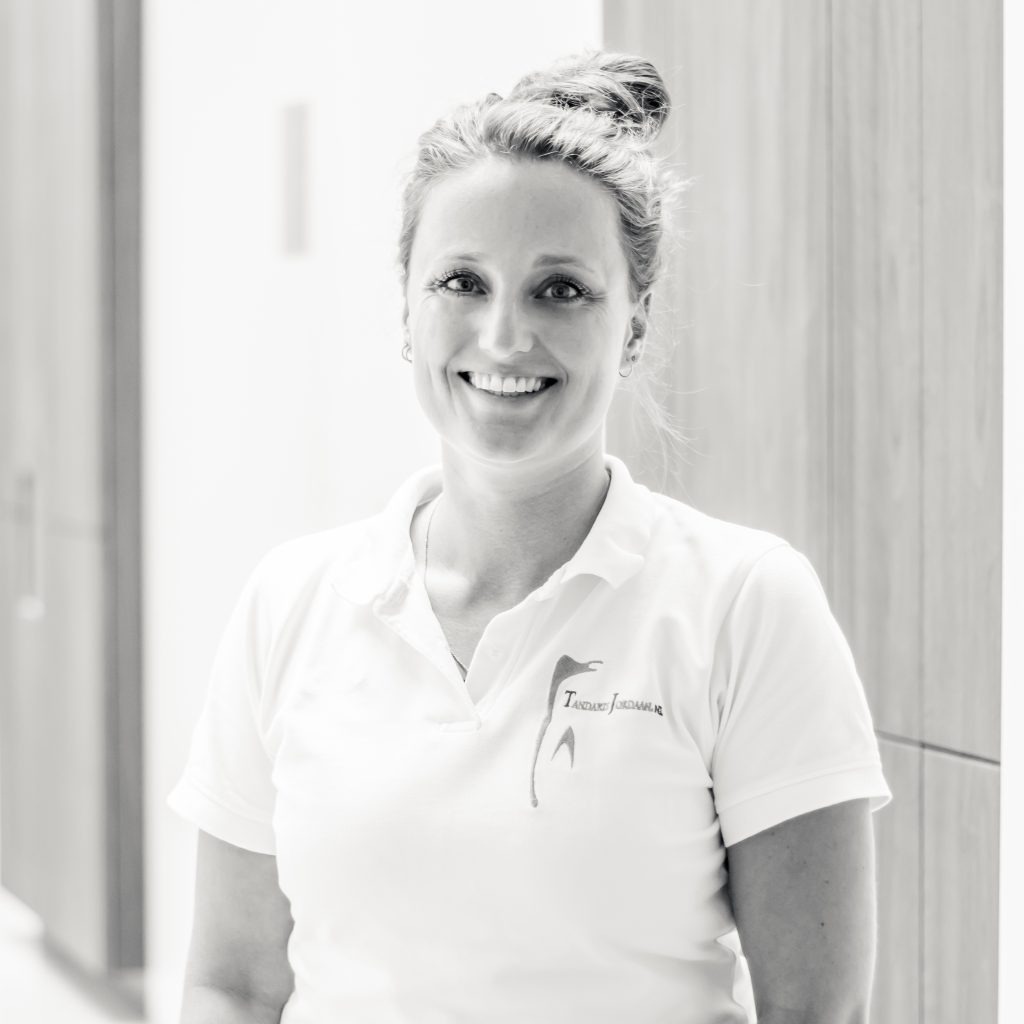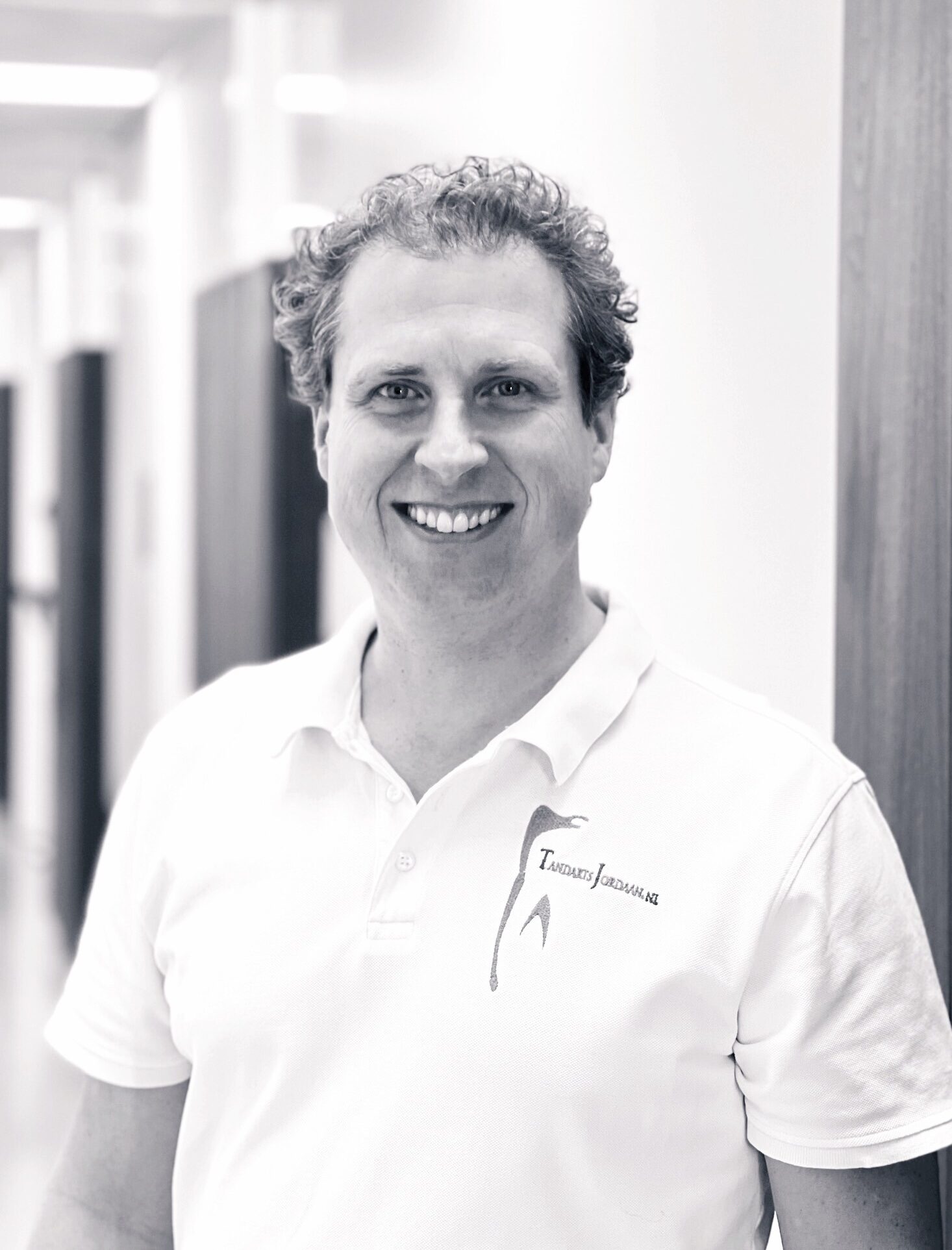 Maarten Vaartjes
Dentist and owner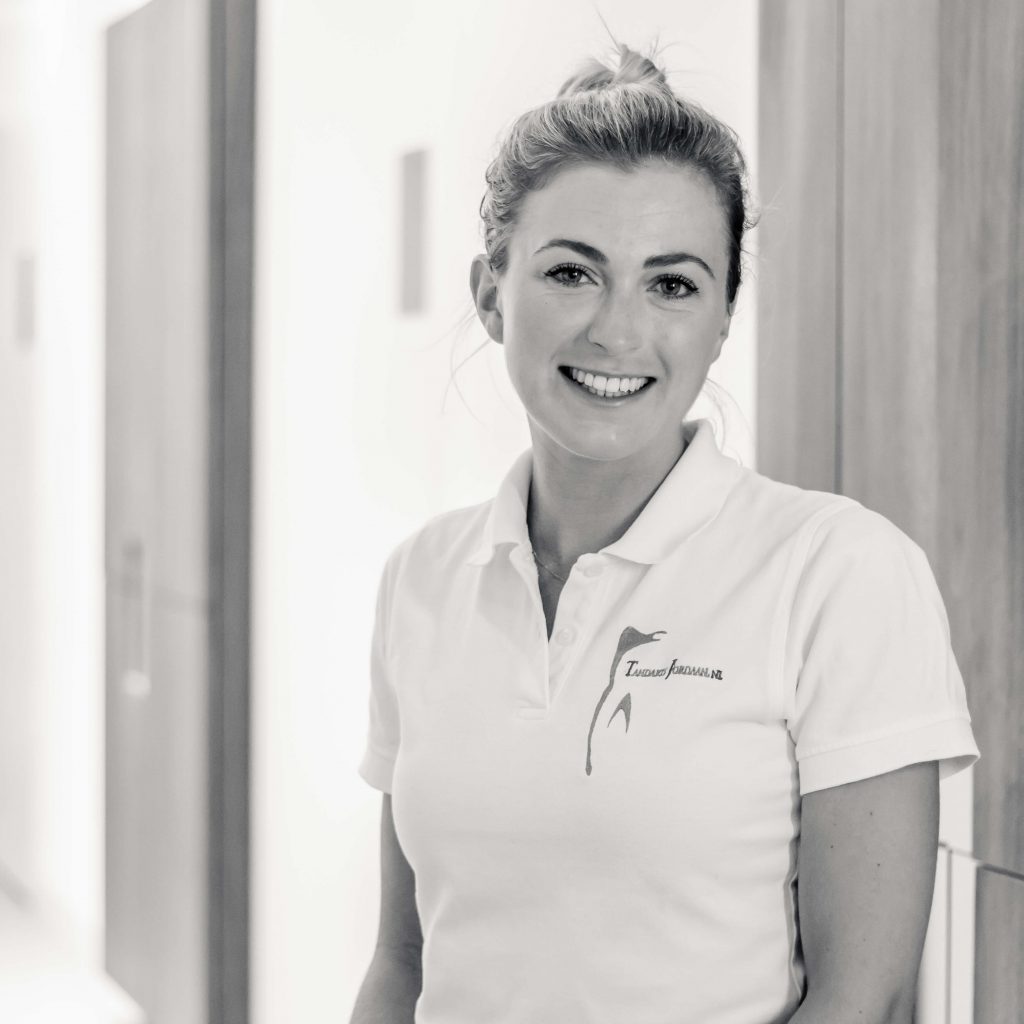 Anouk van der Meij
Dentist for orthodontics