Periodontitis: what is it and how do you recognize it?
Perhaps you've heard of periodontitis, also known as severe gum inflammation. Are you wondering what it is exactly, how it develops, and how you can recognize it yourself?
In this blog, we'll provide you with all the details.
What is Periodontitis?
Periodontitis is an advanced form of gum inflammation. Because the inflammation has been present in the mouth for some time, it can easily spread. The inflammation can progress from the gums to the underlying jawbone.
The consequence of this is that the jawbone around your teeth and molars starts to deteriorate. This greatly increases the likelihood of your teeth and molars becoming loose and eventually falling out.
What causes Periodontitis?
Periodontitis develops due to plaque, which is formed by bacteria. If plaque remains on the teeth for an extended period, it calcifies into tartar.
New layers of plaque can then form on the tartar, leading to gum inflammation. This inflammation often creates spaces between the teeth and gums. Plaque can also accumulate in these spaces.
The next step is for the inflammation to spread to the jawbone. When the jawbone is lost due to inflammation, it is referred to as periodontitis.
How Do You Recognize It?
You can easily recognize inflamed gums by their color. Healthy gums are pink, while inflamed gums have a red color. Swollen gums are also a common reaction.
Other symptoms of periodontitis include bad breath, fatigue, and bleeding gums. If you experience these symptoms, it's wise to make an appointment with your dentist.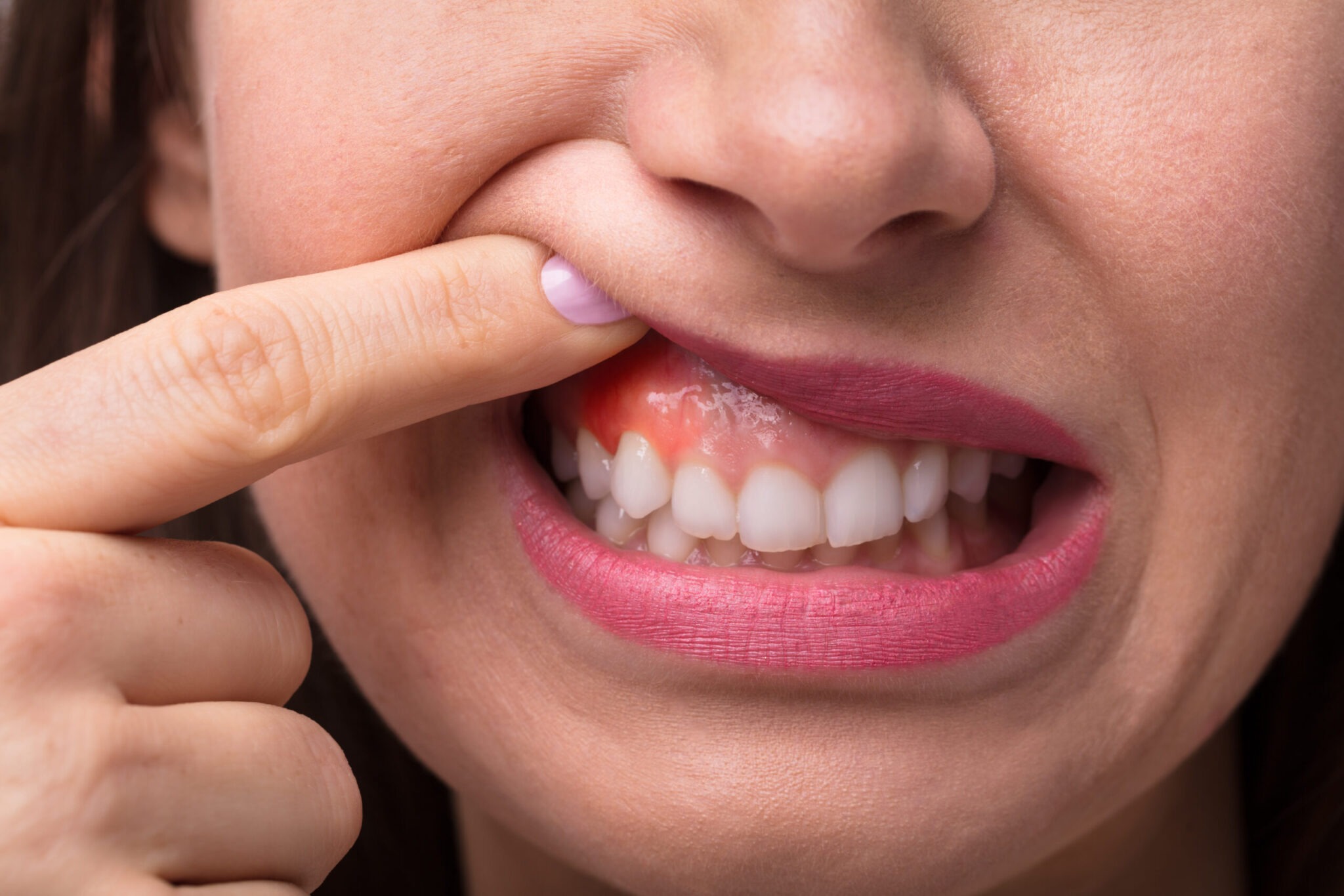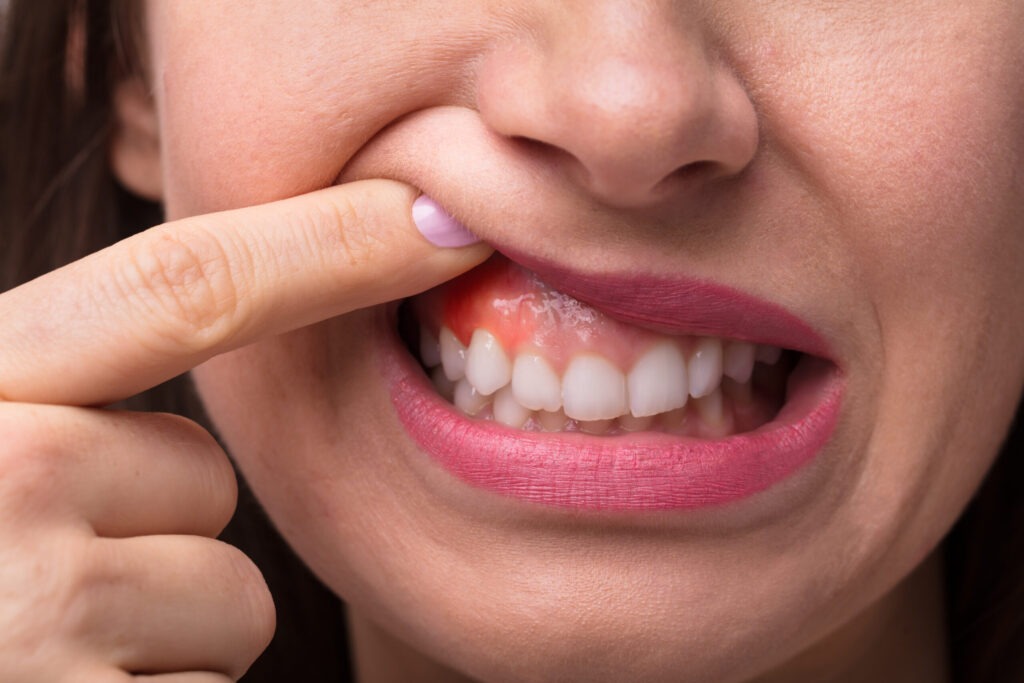 Risk Factors for Periodontitis
Certain conditions increase the risk of periodontitis.
Smoking

is detrimental not only to your overall health but also to the health of your mouth. Smokers often have more issues with plaque and tartar formation. They also experience poorer blood circulation. These factors contribute to an increased risk of periodontitis.

Stress

also impacts your oral health. Psychological stress can sometimes suppress the immune system, allowing gum inflammations to thrive.
How to Prevent severe gum inflammation
Fortunately, you can prevent periodontitis. Regular and proper brushing is essential, as it removes plaque from your teeth. Brush your teeth at least twice a day for two minutes each time. Here are some tips to maintain good oral hygiene:
Use an electric toothbrush, which provides more brushing motions than a regular toothbrush. This ensures thorough cleaning of your teeth and molars.

Remove plaque between your teeth by flossing or using interdental brushes. If you have larger gaps between your teeth, interdental brushes are a good option.

If you're unsure whether you've removed all the plaque after brushing and flossing, consider using disclosing tablets. These tablets temporarily color any remaining plaque red. This way, you can identify areas you've missed and improve your brushing technique.
Treatment of Inflamed Gums and Periodontitis
If you have inflamed gums, we can treat them by removing the tartar. This will restore the cleanliness and health of your teeth.
If the inflammation is deeper and you're dealing with periodontitis, the treatment of inflamed gums often takes longer. Because the inflammation reaches deeper levels, the jawbone is affected. Cleaning the teeth becomes more challenging. In this case, you'll require multiple treatments.
Feel free to contact us if you need more information or to schedule an appointment.
For more information about our dental practice in Amsterdam, read more about Tandarts Jordaan.