Why brushing with an electric toothbrush is better for your teeth
Many dentists recommend using an electric toothbrush instead of a manual toothbrush. Why? Simply because you brush better with it. You remove plaque more effectively and keep your gums healthier.
But why is it that you achieve the best brushing with an electric toothbrush? In this blog, you will find all the details.
The correct brushing motion and a timer
It's not that you necessarily brush poorly with a manual toothbrush. The issue is that most people don't brush well or for a sufficient amount of time with a manual toothbrush.
This is in contrast to an electric toothbrush, which is designed in a way that you can position it correctly on your teeth and molars for effective brushing. The proper brushing motion is already programmed into it. Additionally, an electric toothbrush comes with a timer.
This ensures that you brush for the recommended 2 minutes more efficiently.
An electric toothbrush warns you if you're brushing too hard
Apart from the fact that many people don't brush for long enough with a manual toothbrush, they also tend to apply too much pressure. As a result, they end up brushing too forcefully, which can harm the gums. Many electric toothbrushes feature a pressure sensor. It signals when you're brushing too vigorously, helping you prevent unnecessary damage to your gums.
A small brush head reaches everywhere
Another advantage of an electric toothbrush over a manual one is its compact brush head. With a small head, it's easier to access hard-to-reach areas, like the back of your rear molars. The improved accessibility allows for better removal of plaque using an electric toothbrush.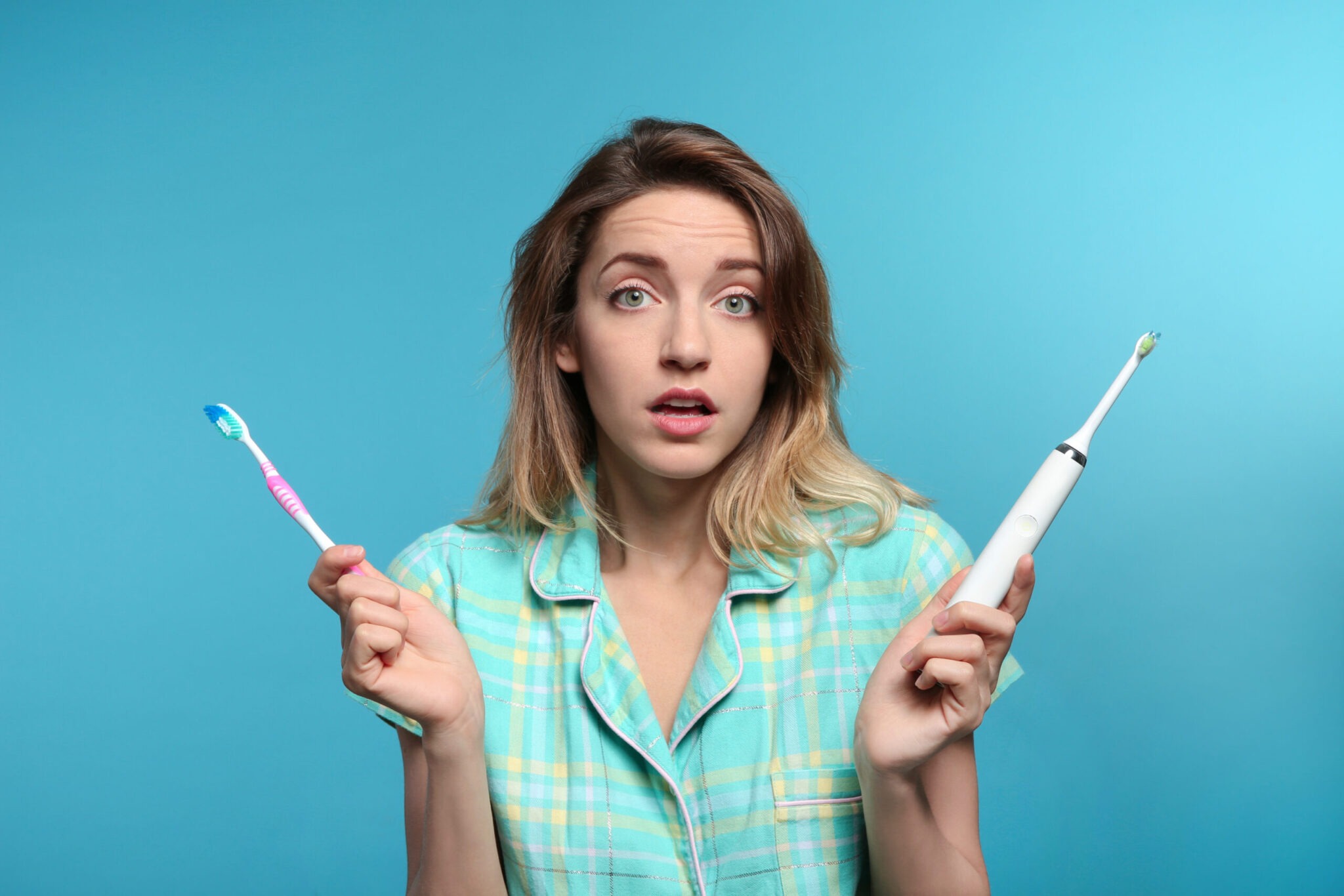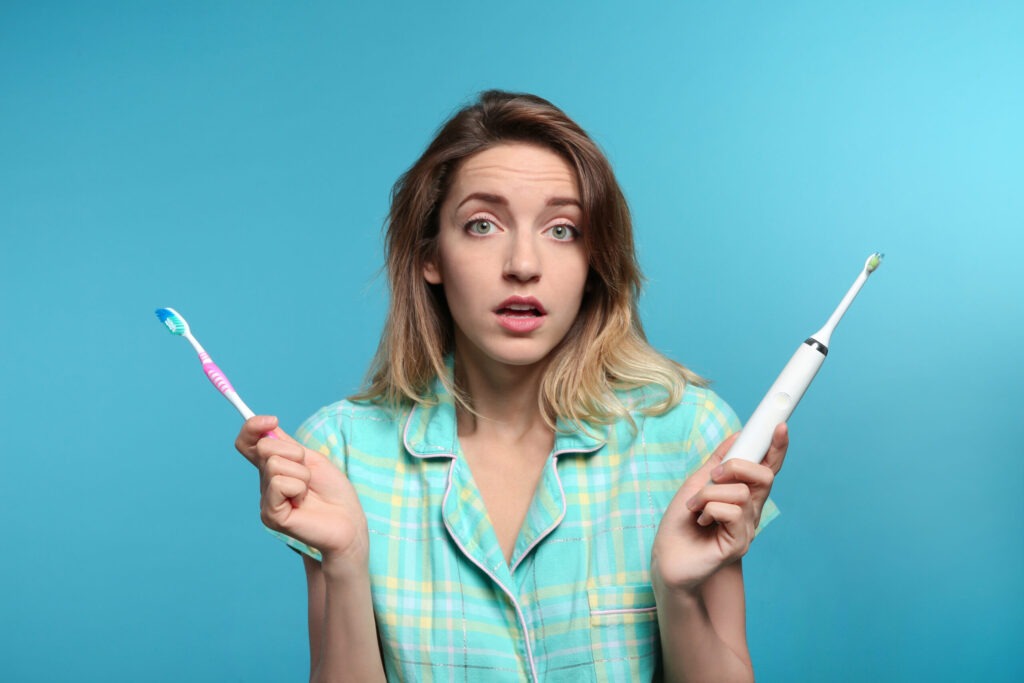 Round or elongated brush head: which do you choose?
So, the small brush head is responsible for the enhanced performance of an electric toothbrush. However, there's also a distinction in brush heads for electric toothbrushes. 
There are two types:
Round brush head: it rotates back and forth with circular movements.
Elongated brush head: resembling a standard manual toothbrush, it moves back and forth.
Which of these brush heads provides the best results? Both are effective, but the preference leans toward a round brush head. It cleans your teeth slightly better.
Electric brushing is better for your child too
Your child also benefits from an electric toothbrush compared to a manual one. This isn't just due to the reasons mentioned earlier, but also because electric toothbrushes for kids are more appealing. Think of Disney-themed toothbrushes and a tune playing during brushing.
Teeth brushing becomes more enjoyable for your child, increasing the likelihood of them brushing more effectively and for a longer time.
The advantages of electric brushing summarized:
You brush for a longer period of time thanks to the built-in timer.

You receive a warning if you're brushing too hard.

The preset brushing movements cover all areas.

Electric brushing is more enjoyable for children, encouraging better and longer brushing.
Which electric toothbrush should you choose?
Clearly, brushing is more effective with an electric toothbrush. But which one should you choose? There are over 100 options available, and prices vary widely. You can find one for as little as ten euros, while some cost several hundred euros. A pricey toothbrush isn't necessarily superior to an affordable one.
If you need advice on selecting the best electric toothbrush for yourself or your child, make an appointment at our dental practice in Amsterdam: Tandarts Jordaan. We're more than happy to provide guidance.